Em Bailey Quotes
Top 5 wise famous quotes and sayings by Em Bailey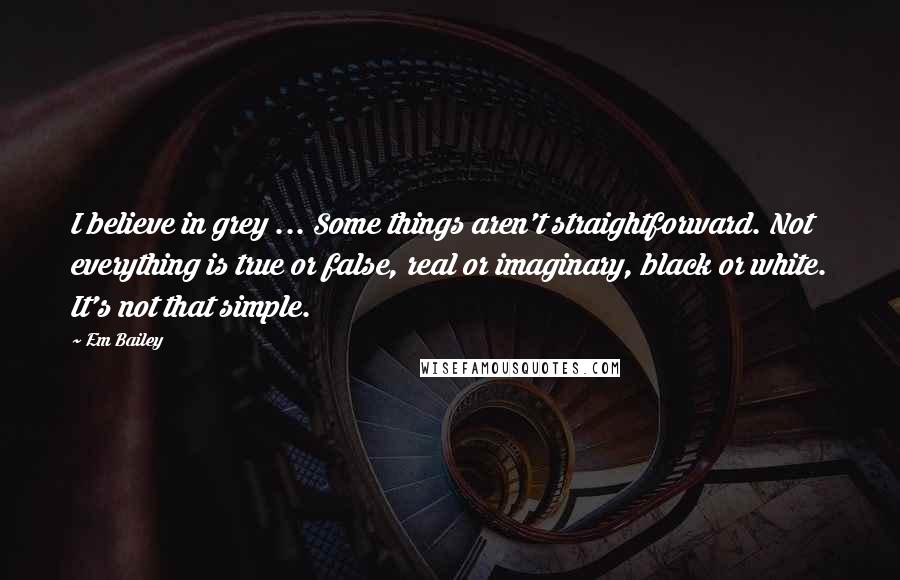 I believe in grey ... Some things aren't straightforward. Not everything is true or false, real or imaginary, black or white. It's not that simple.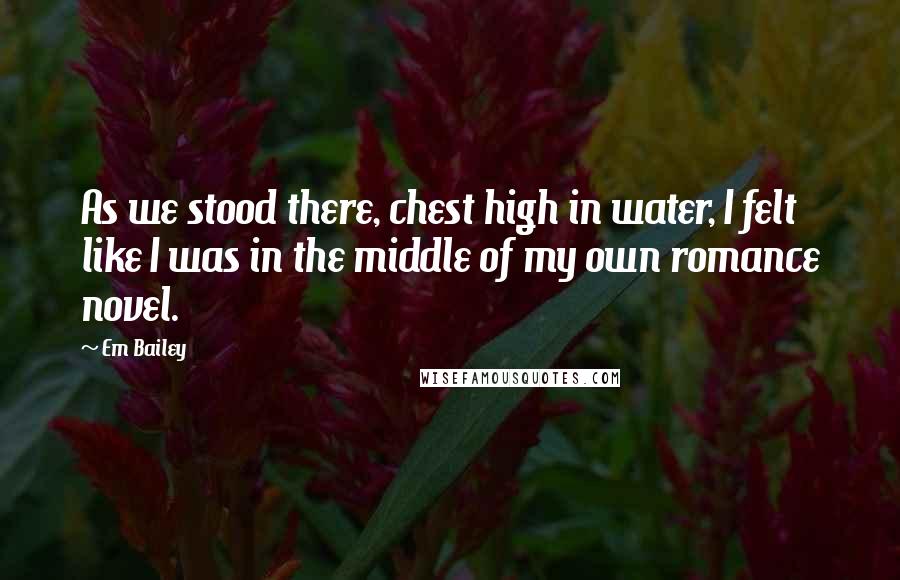 As we stood there, chest high in water, I felt like I was in the middle of my own romance novel.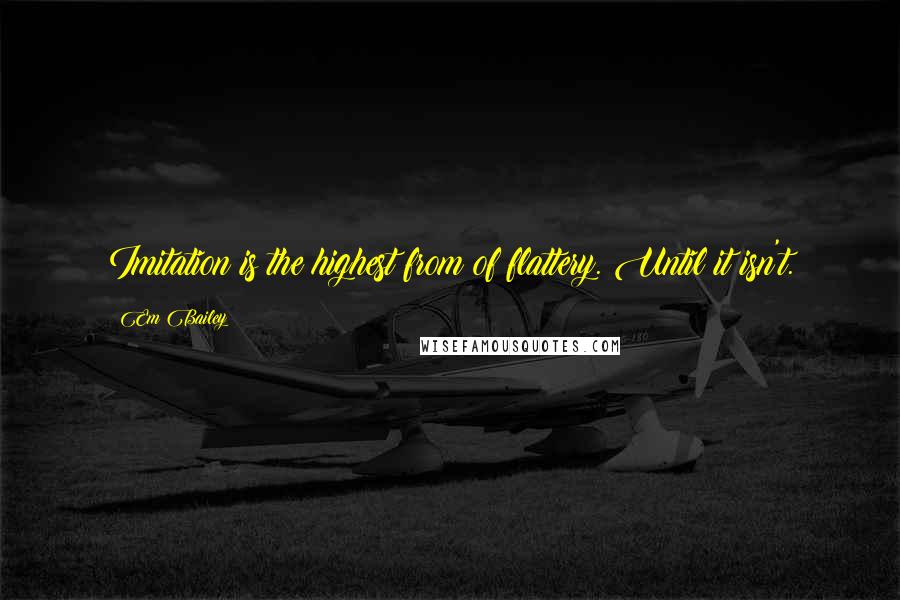 Imitation is the highest from of flattery. Until it isn't.
One more piece of sky in the jigsaw puzzle of our school.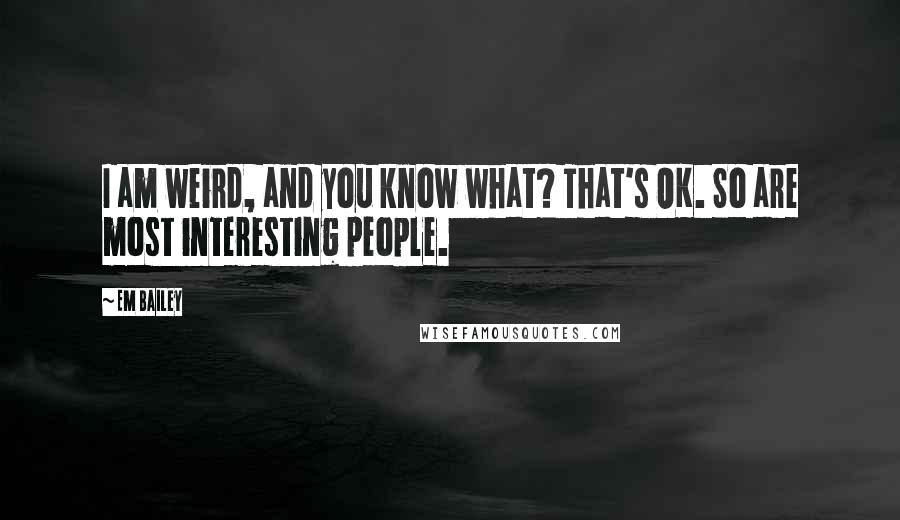 I am weird, and you know what? That's OK. So are most interesting people.