E.L. Todd Quotes
Top 10 wise famous quotes and sayings by E.L. Todd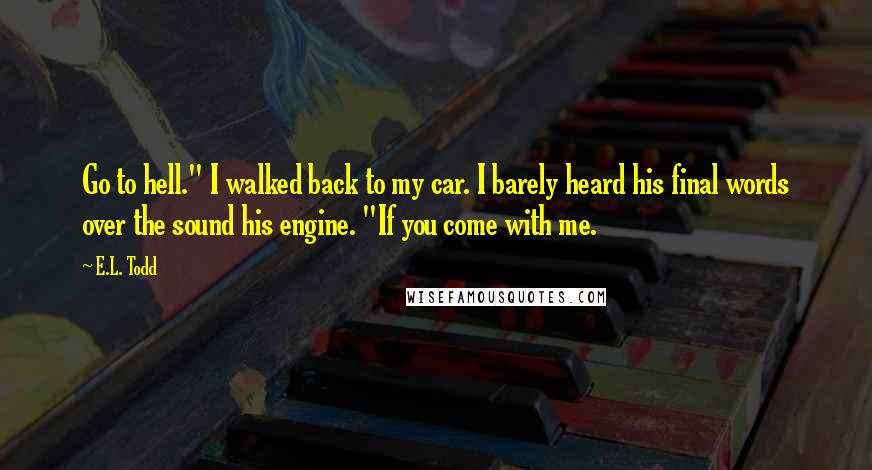 Go to hell." I walked back to my car. I barely heard his final words over the sound his engine. "If you come with me.
This is the girlfriend seat. You belong over here.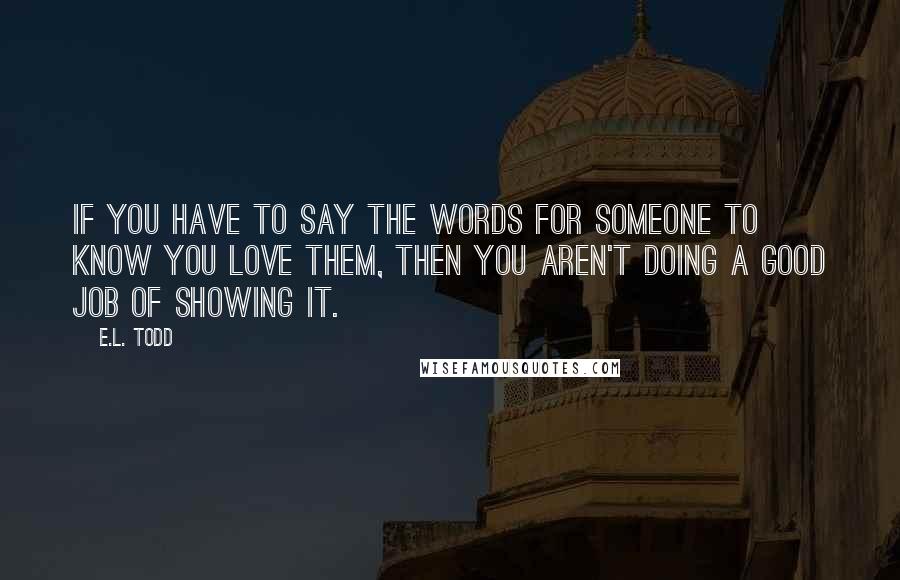 If you have to say the words for someone to know you love them, then you aren't doing a good job of showing it.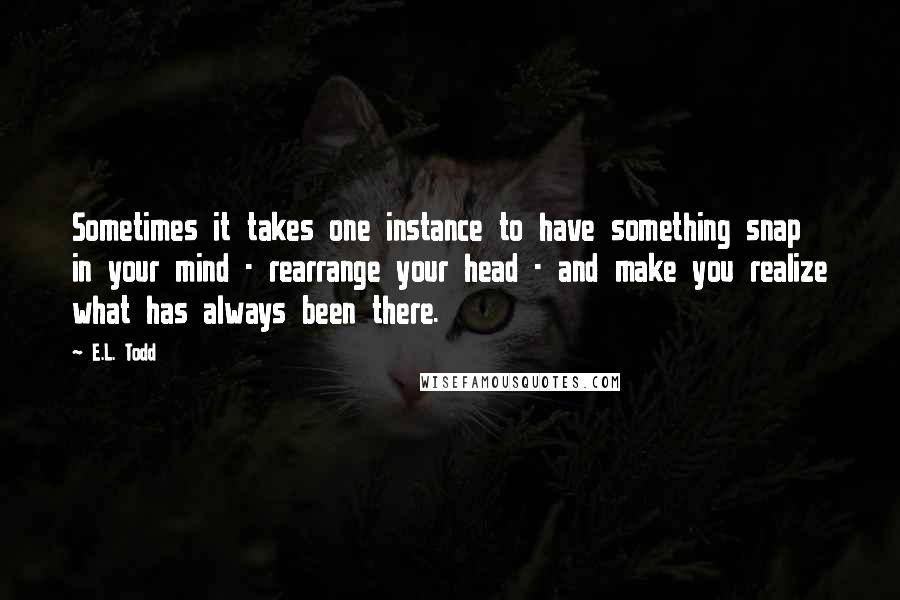 Sometimes it takes one instance to have something snap in your mind - rearrange your head - and make you realize what has always been there.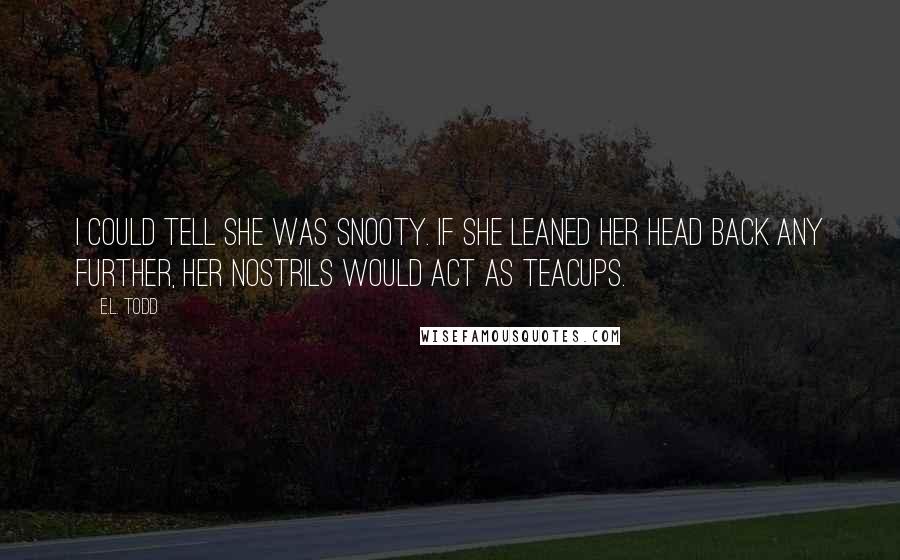 I could tell she was snooty. If she leaned her head back any further, her nostrils would act as teacups.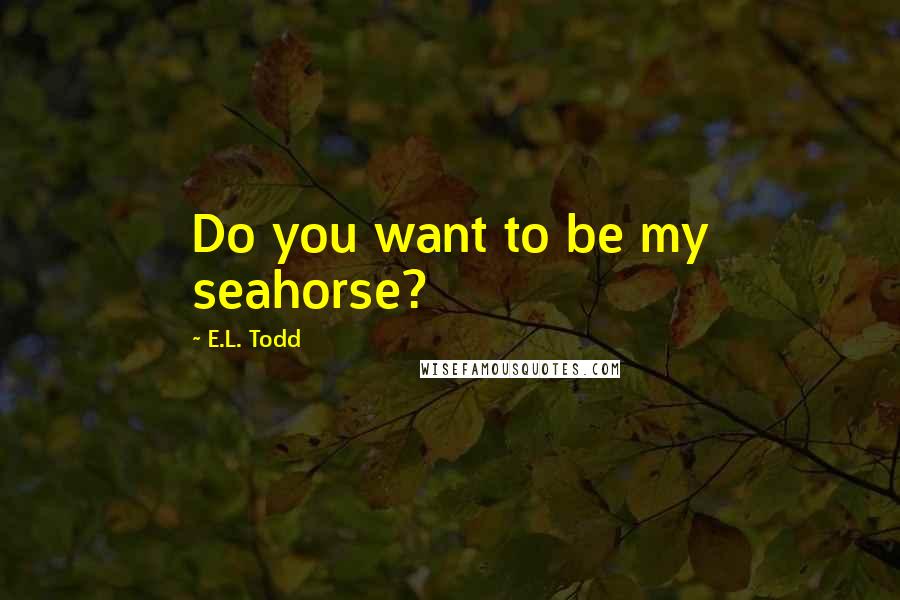 Do you want to be my seahorse?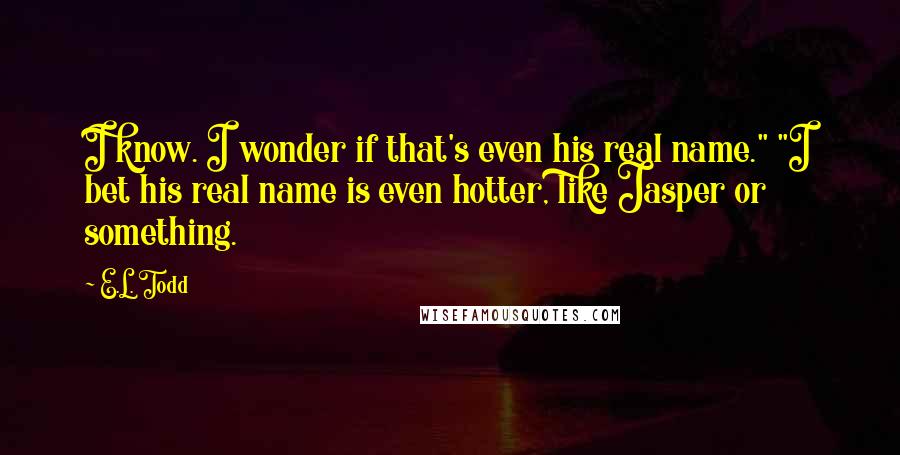 I know. I wonder if that's even his real name." "I bet his real name is even hotter, like Jasper or something.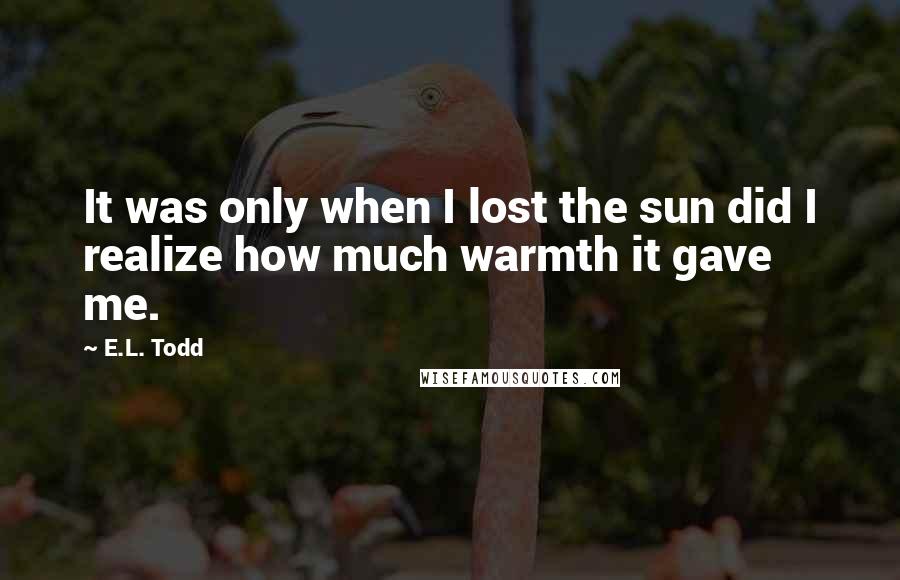 It was only when I lost the sun did I realize how much warmth it gave me.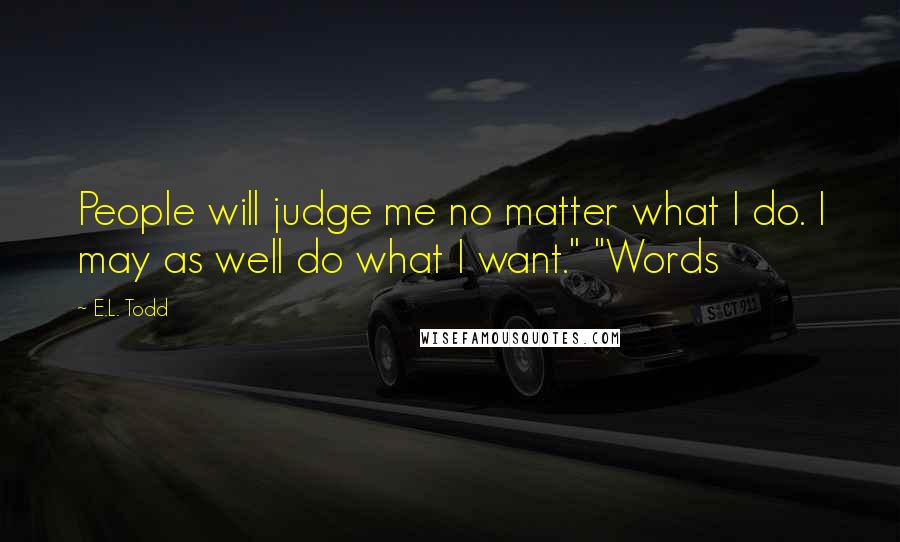 People will judge me no matter what I do. I may as well do what I want." "Words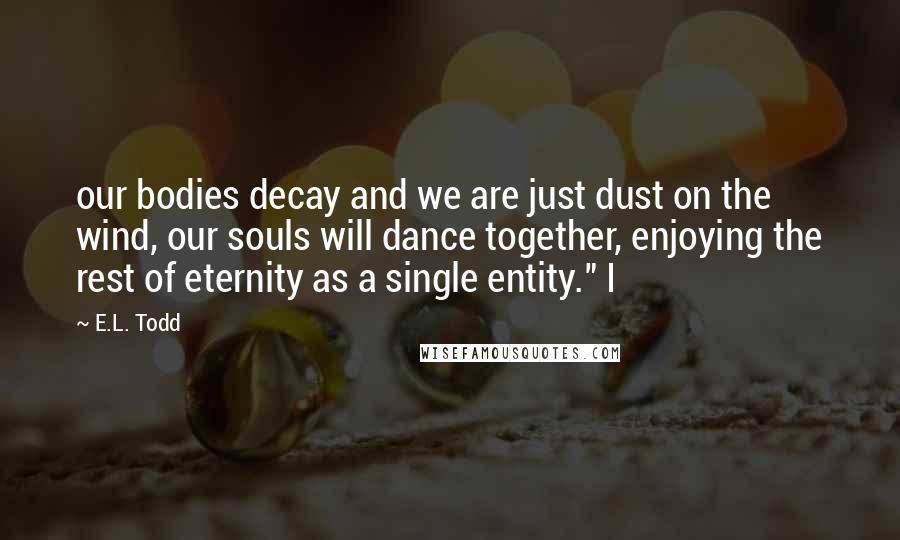 our bodies decay and we are just dust on the wind, our souls will dance together, enjoying the rest of eternity as a single entity." I