Donna Kauffman Quotes
Top 5 wise famous quotes and sayings by Donna Kauffman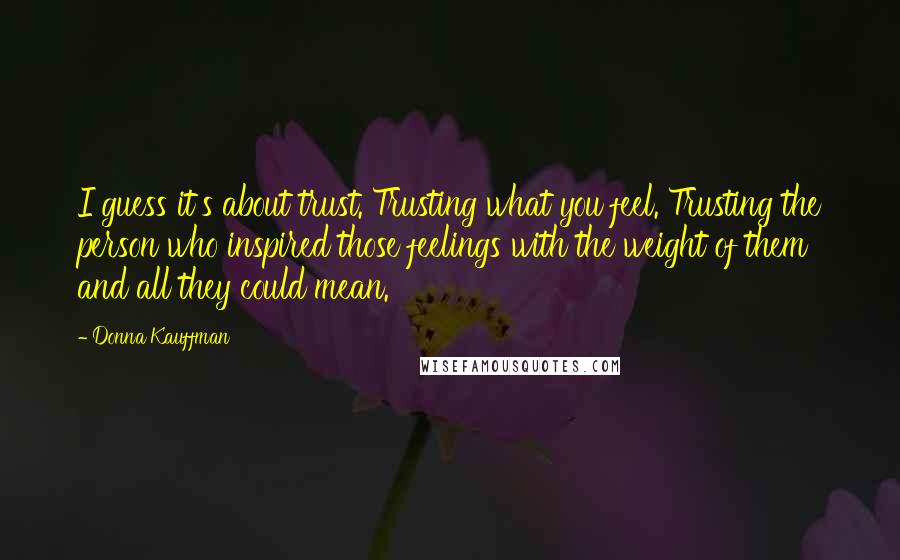 I guess it's about trust. Trusting what you feel. Trusting the person who inspired those feelings with the weight of them and all they could mean.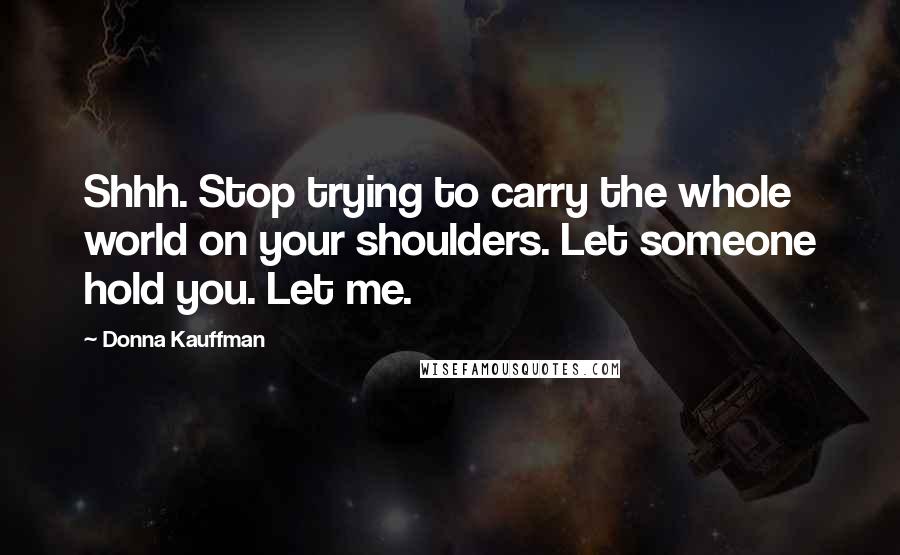 Shhh. Stop trying to carry the whole world on your shoulders. Let someone hold you. Let me.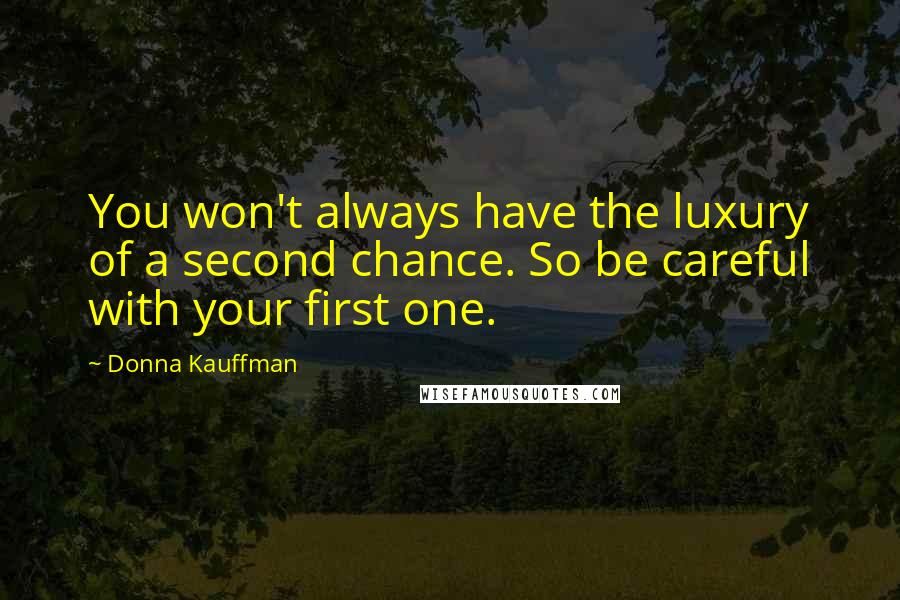 You won't always have the luxury of a second chance. So be careful with your first one.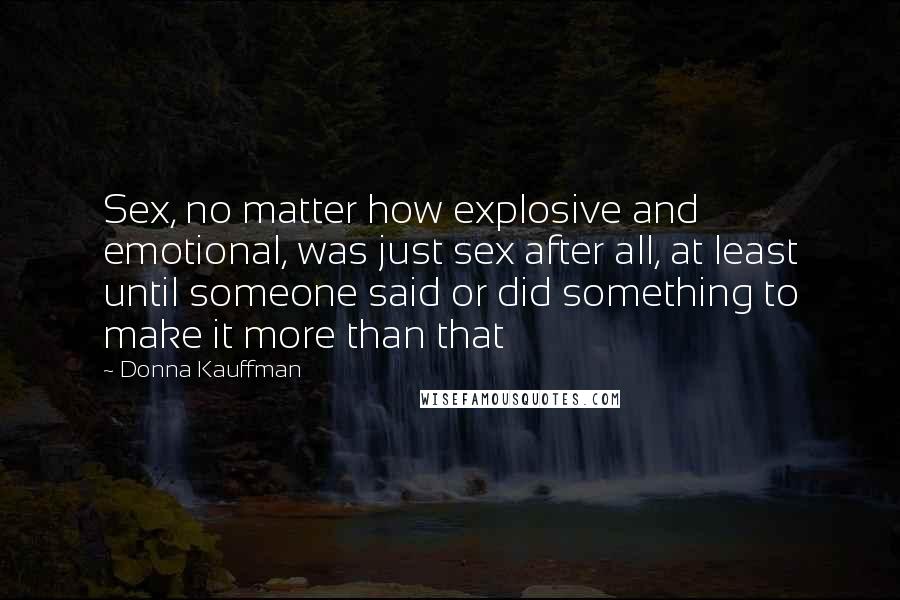 Sex, no matter how explosive and emotional, was just sex after all, at least until someone said or did something to make it more than that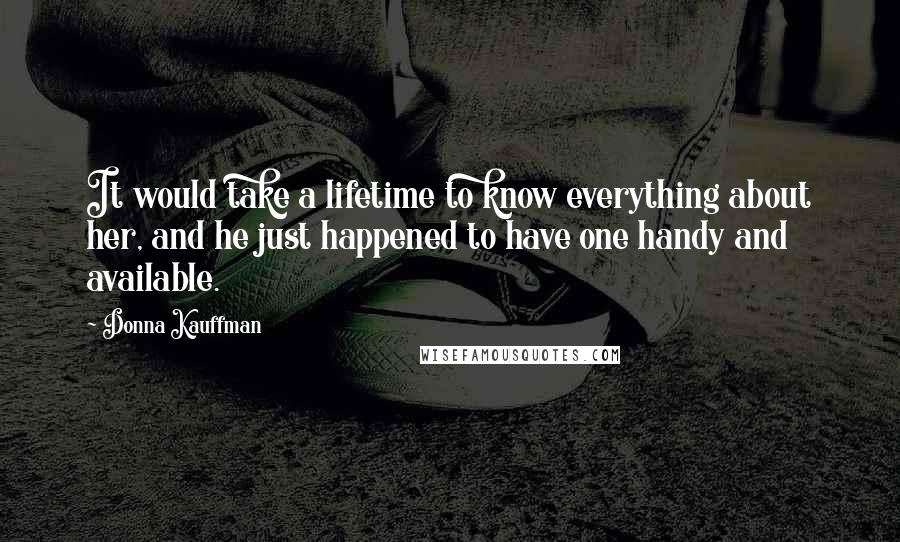 It would take a lifetime to know everything about her, and he just happened to have one handy and available.