Devon Ashley Quotes
Top 8 wise famous quotes and sayings by Devon Ashley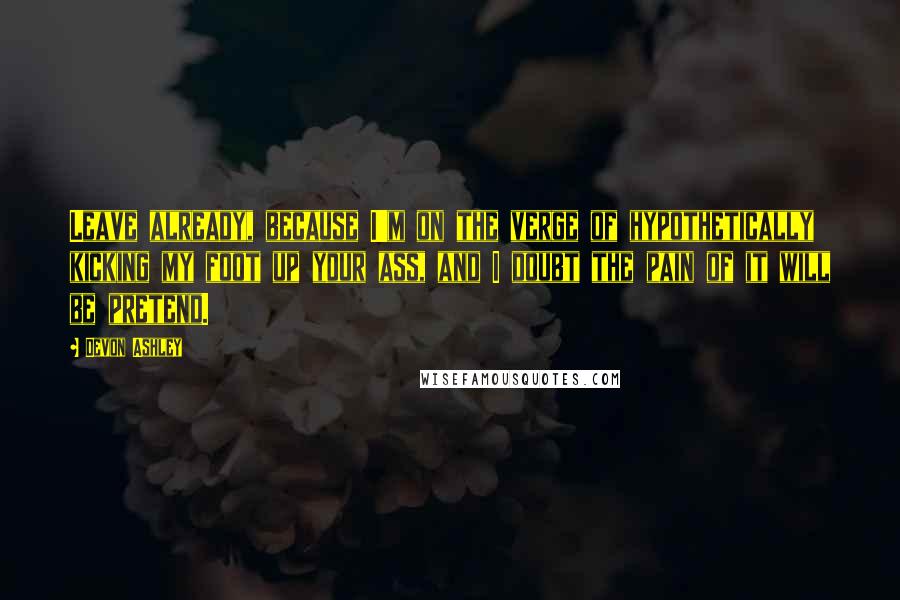 Leave already, because I'm on the verge of hypothetically kicking my foot up your ass, and I doubt the pain of it will be pretend.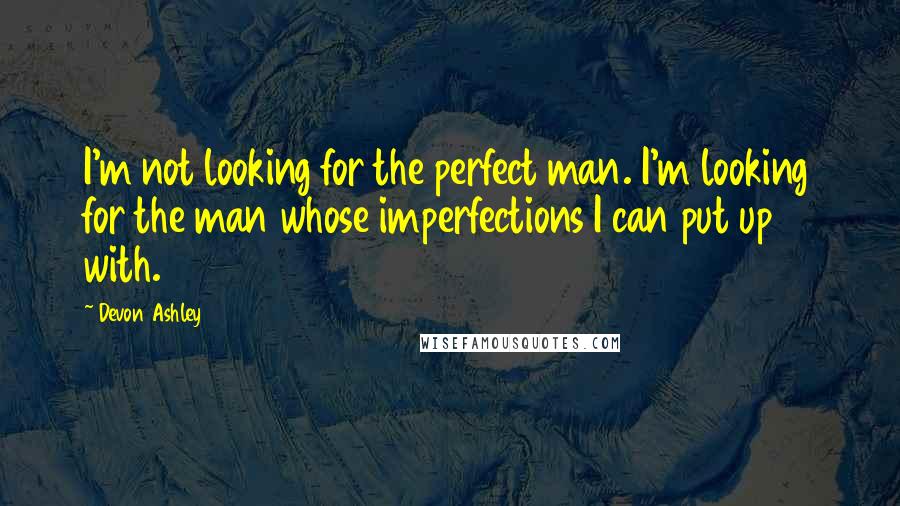 I'm not looking for the perfect man. I'm looking for the man whose imperfections I can put up with.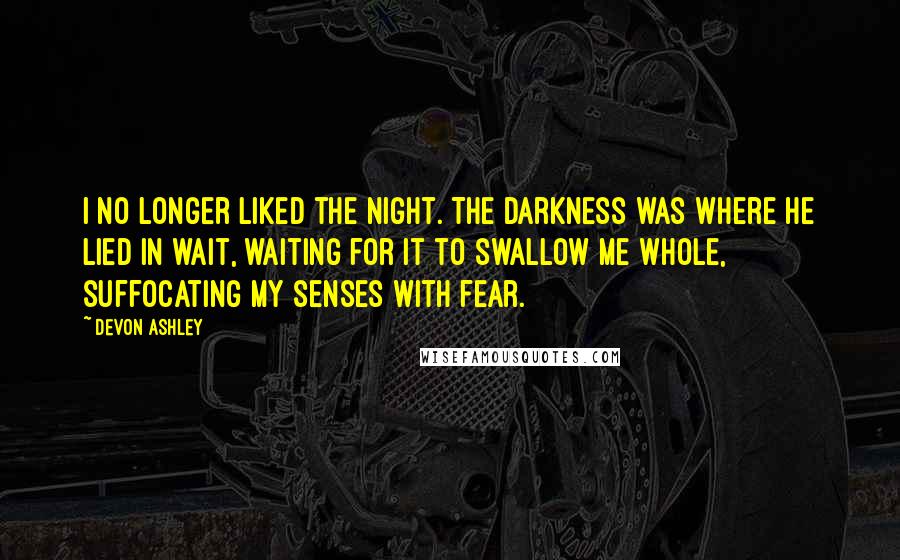 I no longer liked the night. The darkness was where he lied in wait, waiting for it to swallow me whole, suffocating my senses with fear.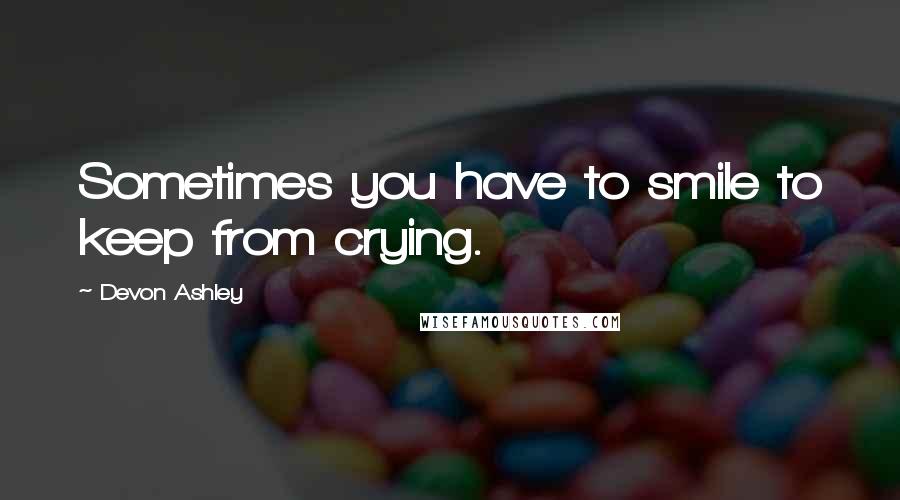 Sometimes you have to smile to keep from crying.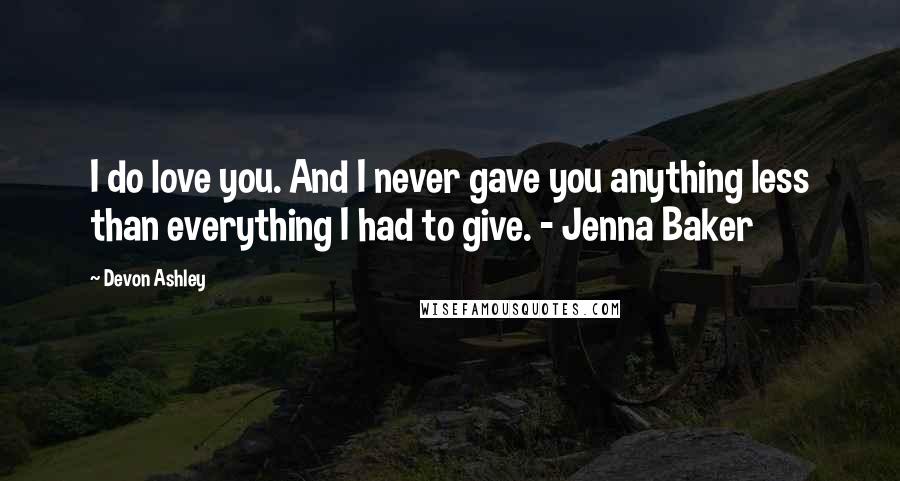 I do love you. And I never gave you anything less than everything I had to give. - Jenna Baker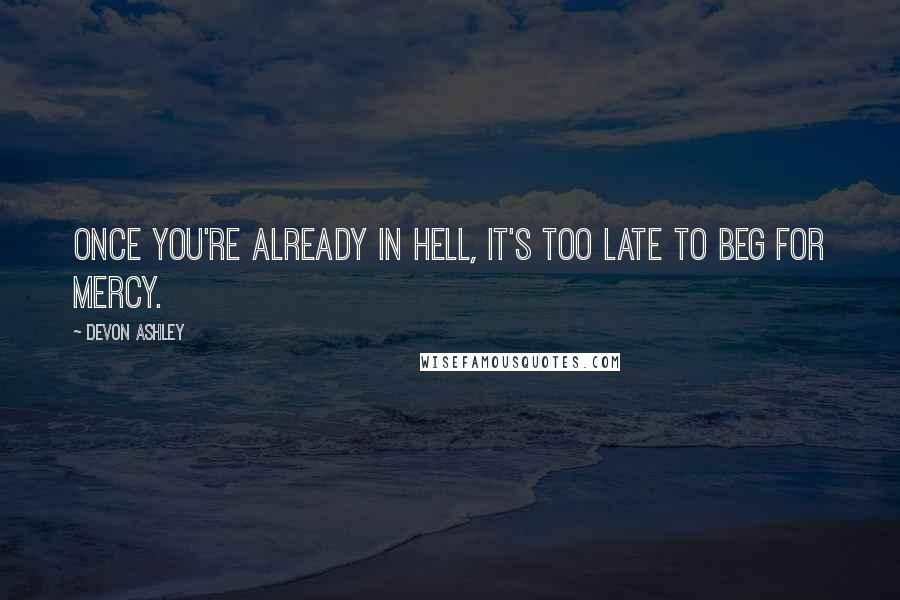 Once you're already in hell, it's too late to beg for mercy.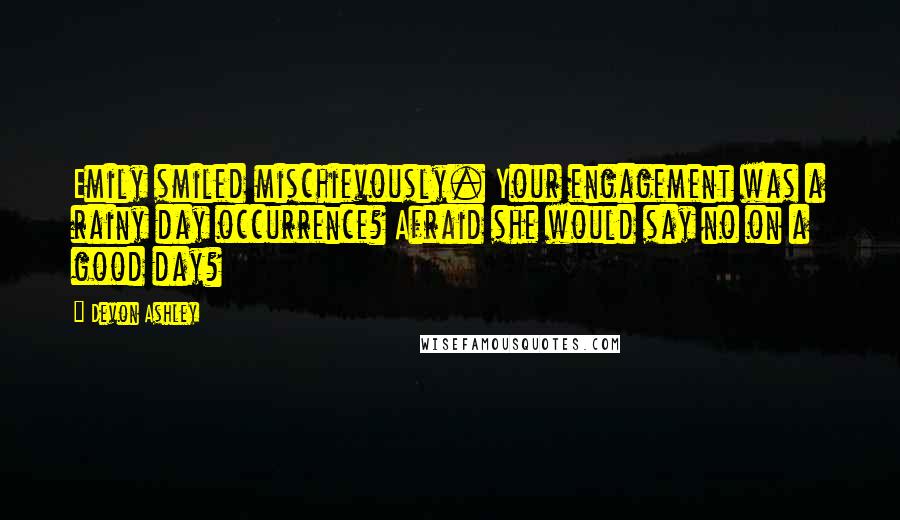 Emily smiled mischievously. Your engagement was a rainy day occurrence? Afraid she would say no on a good day?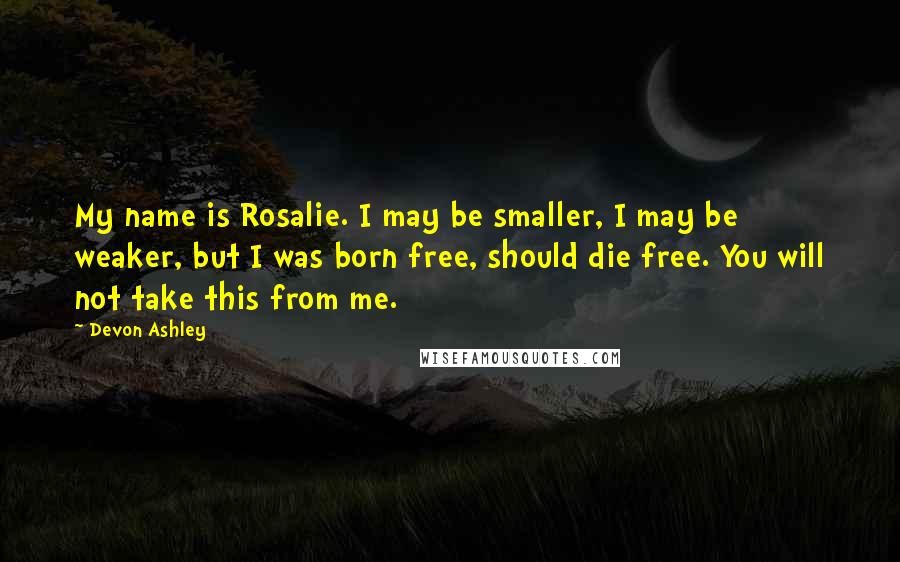 My name is Rosalie. I may be smaller, I may be weaker, but I was born free, should die free. You will not take this from me.