John Hospers Quotes
Top 4 wise famous quotes and sayings by John Hospers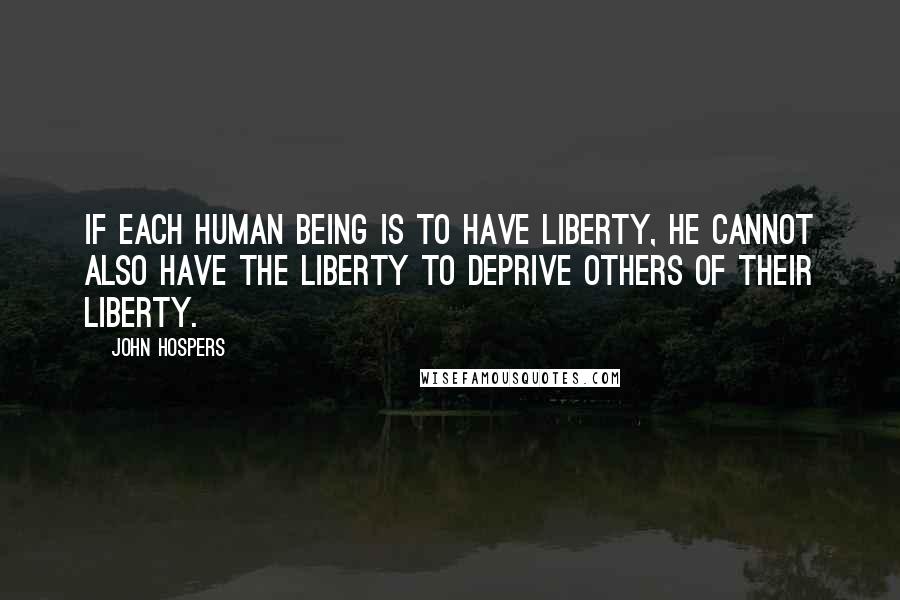 If each human being is to have liberty, he cannot also have the liberty to deprive others of their liberty.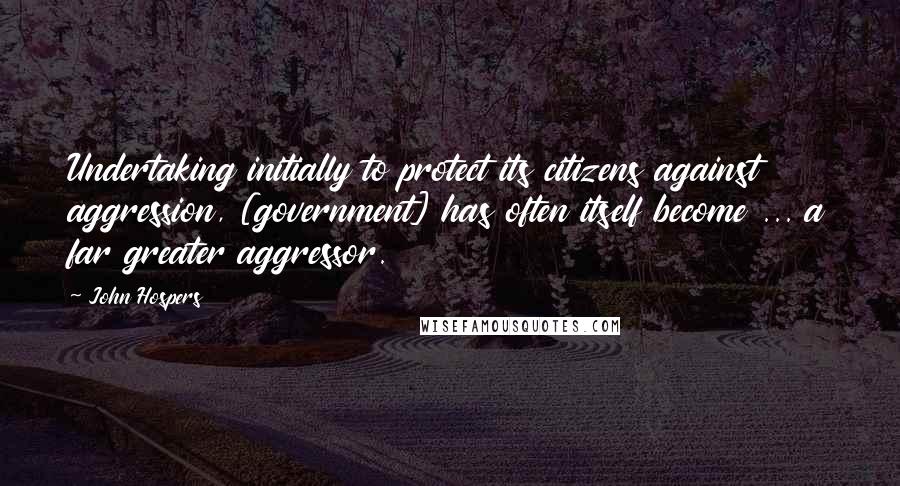 Undertaking initially to protect its citizens against aggression, [government] has often itself become ... a far greater aggressor.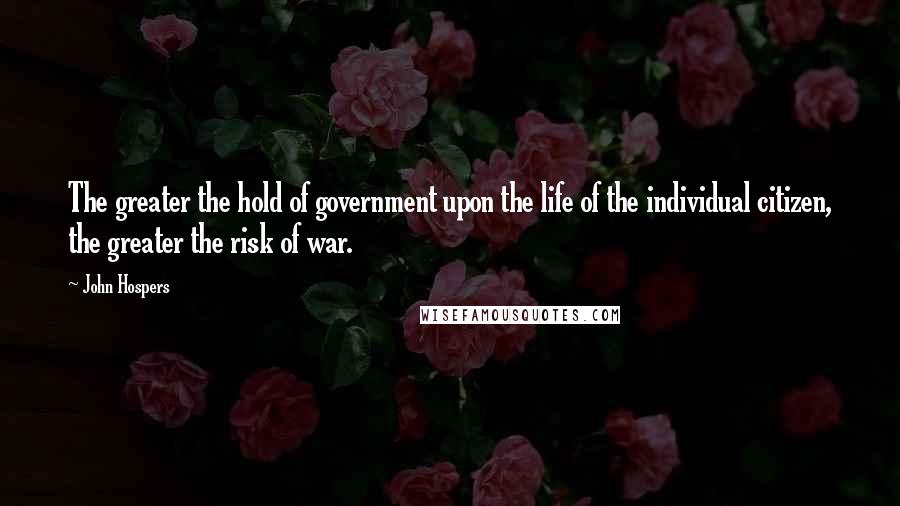 The greater the hold of government upon the life of the individual citizen, the greater the risk of war.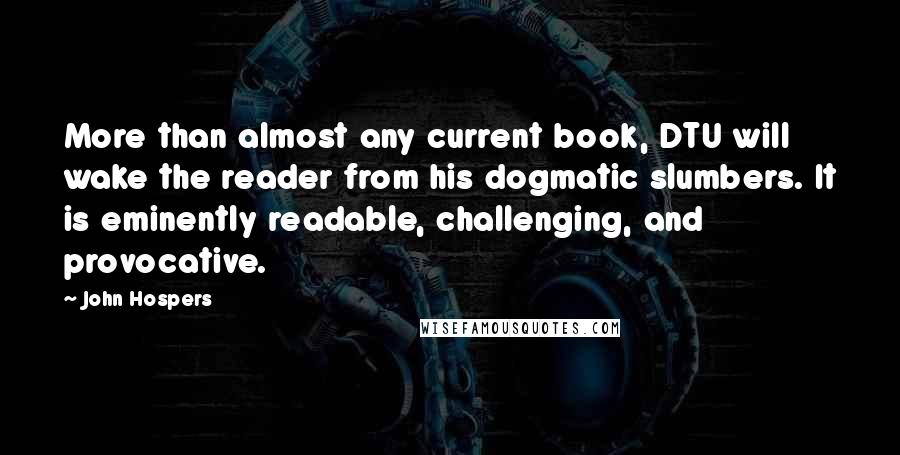 More than almost any current book, DTU will wake the reader from his dogmatic slumbers. It is eminently readable, challenging, and provocative.