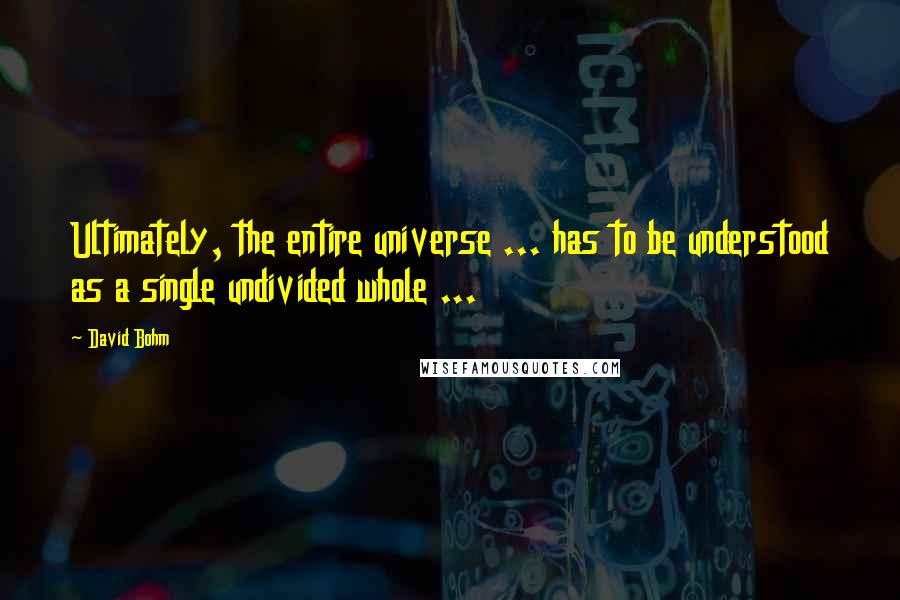 Ultimately, the entire universe ... has to be understood as a single undivided whole ...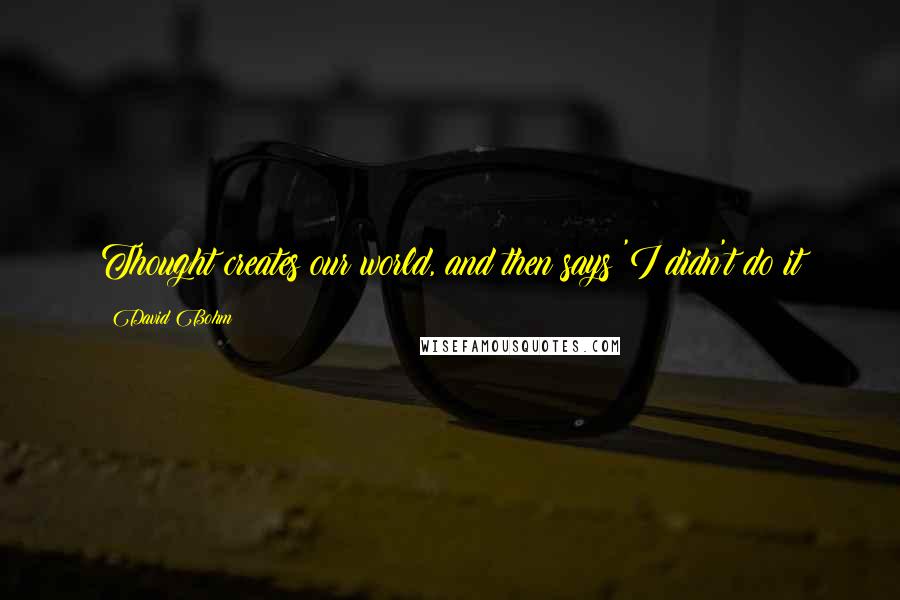 Thought creates our world, and then says 'I didn't do it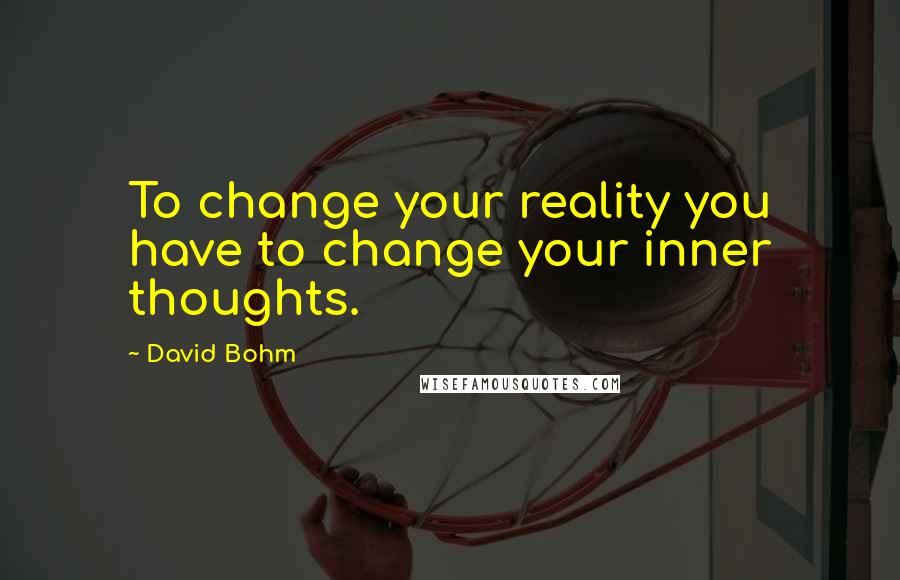 To change your reality you have to change your inner thoughts.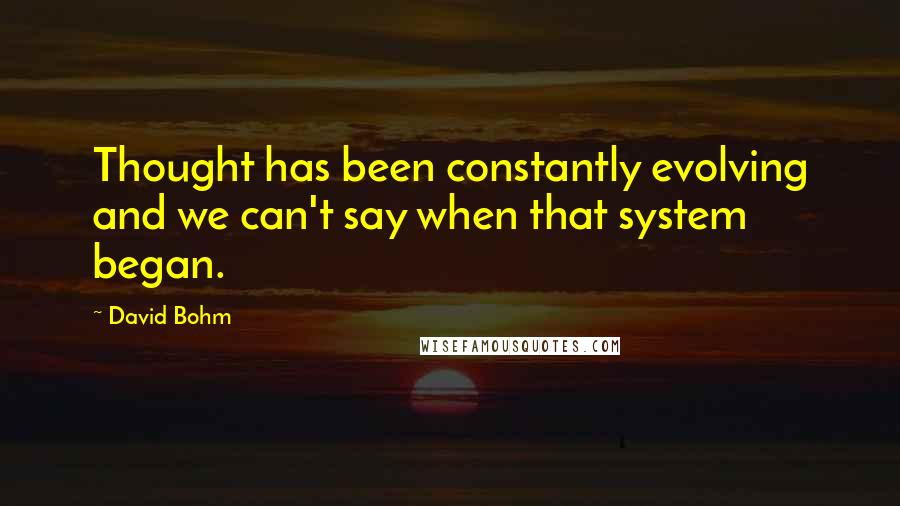 Thought has been constantly evolving and we can't say when that system began.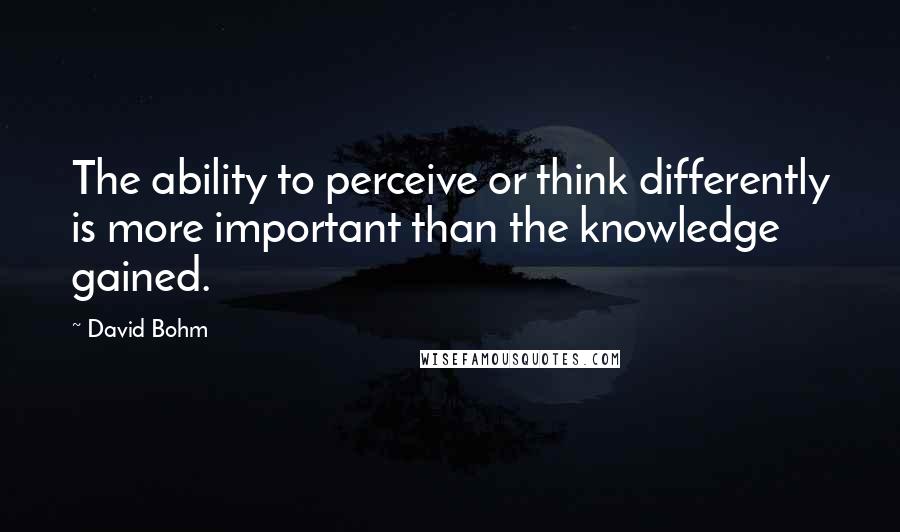 The ability to perceive or think differently is more important than the knowledge gained.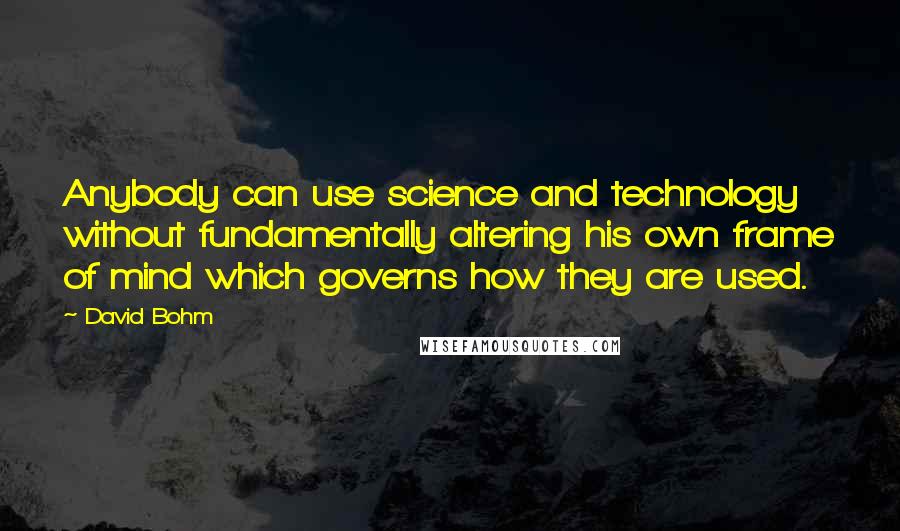 Anybody can use science and technology without fundamentally altering his own frame of mind which governs how they are used.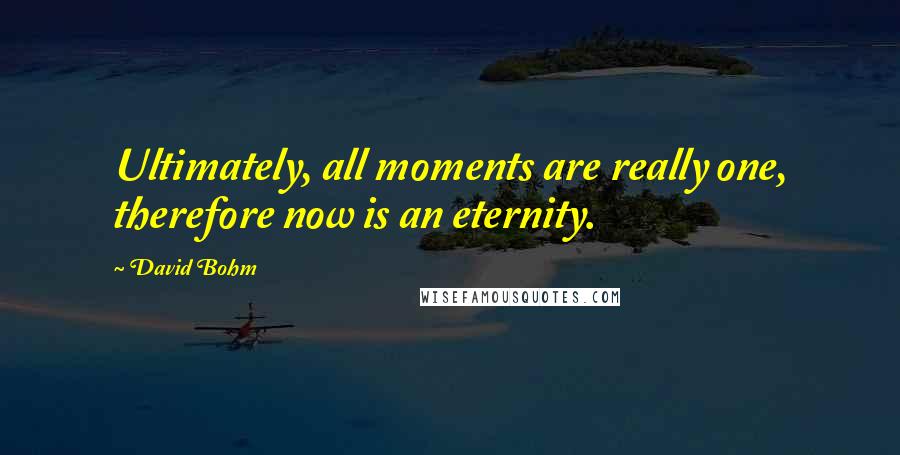 Ultimately, all moments are really one, therefore now is an eternity.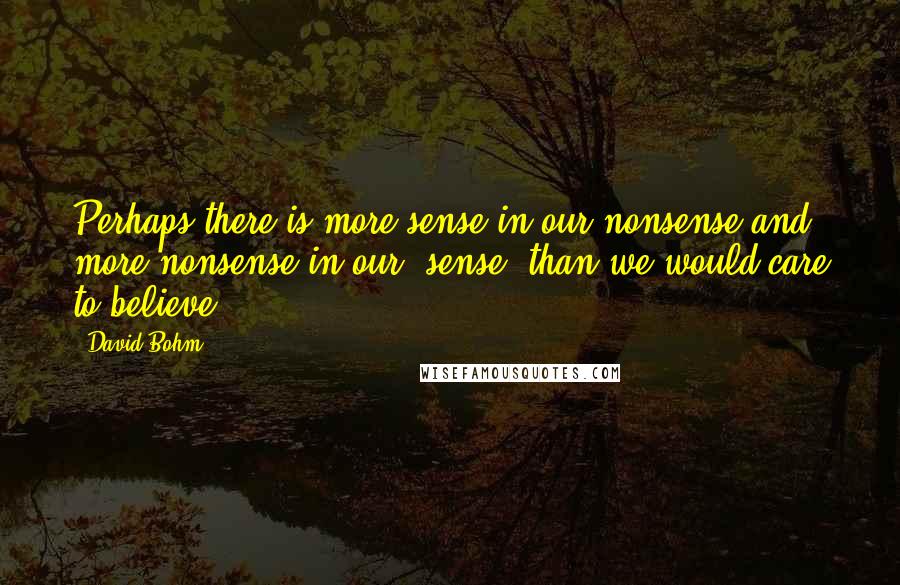 Perhaps there is more sense in our nonsense and more nonsense in our 'sense' than we would care to believe.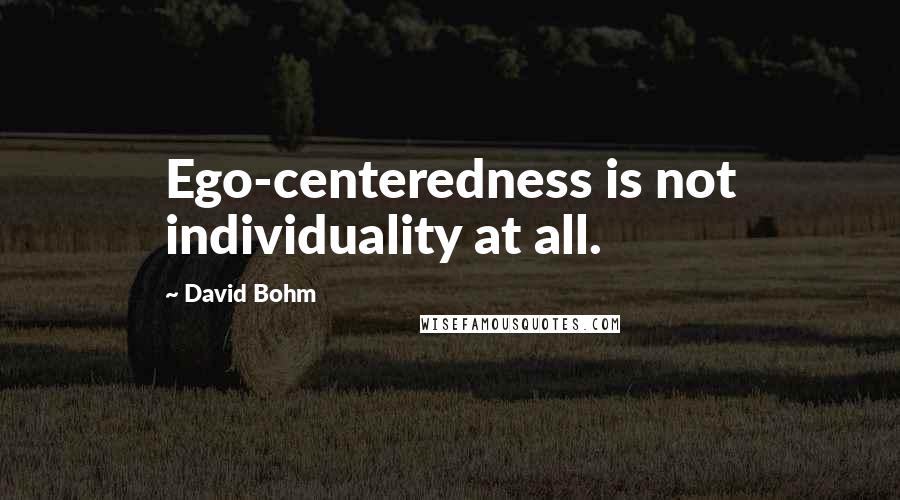 Ego-centeredness is not individuality at all.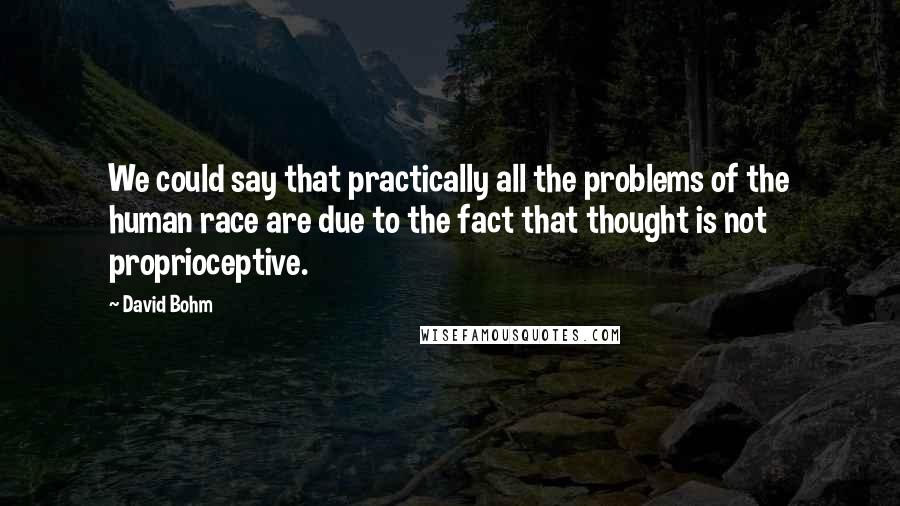 We could say that practically all the problems of the human race are due to the fact that thought is not proprioceptive.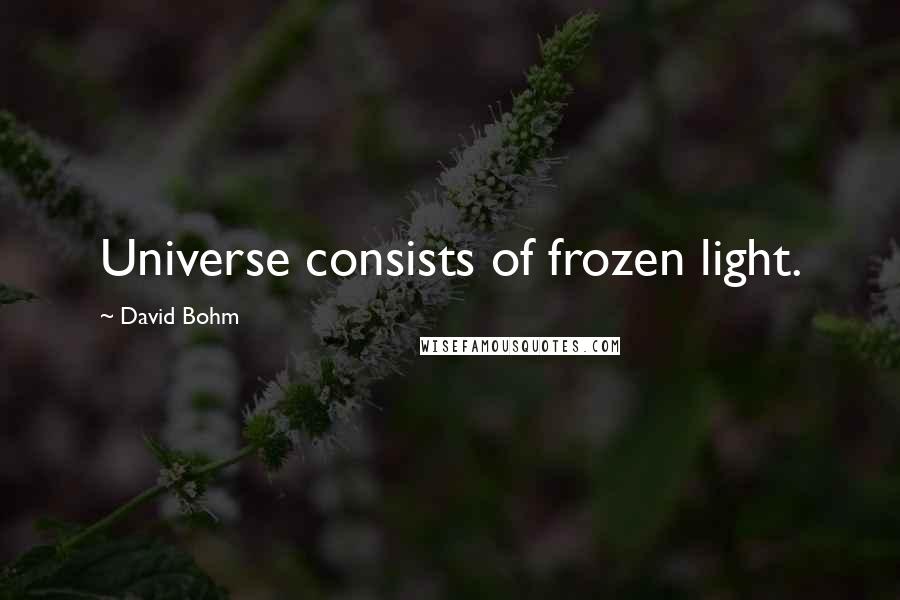 Universe consists of frozen light.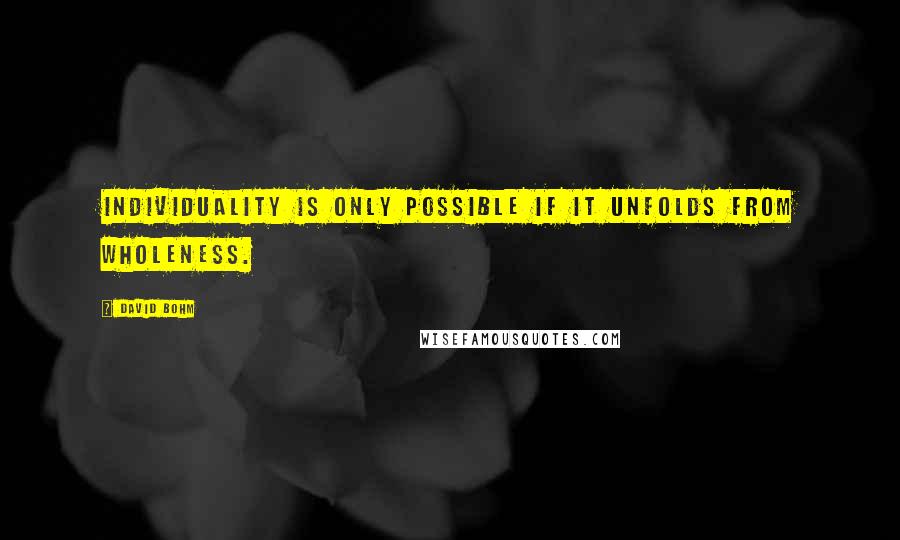 Individuality is only possible if it unfolds from wholeness.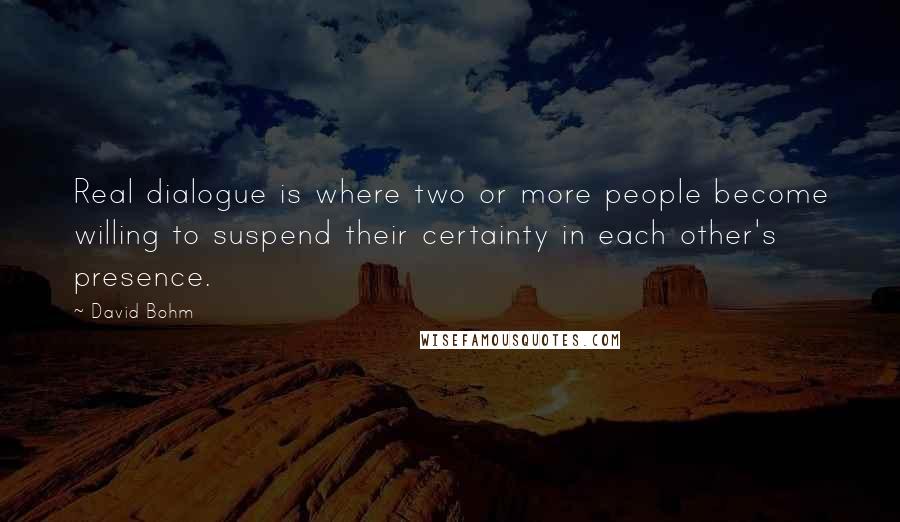 Real dialogue is where two or more people become willing to suspend their certainty in each other's presence.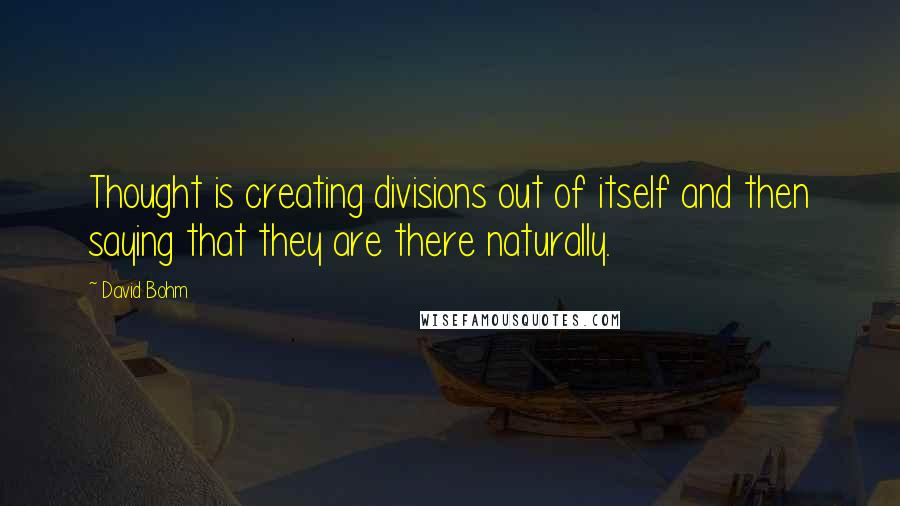 Thought is creating divisions out of itself and then saying that they are there naturally.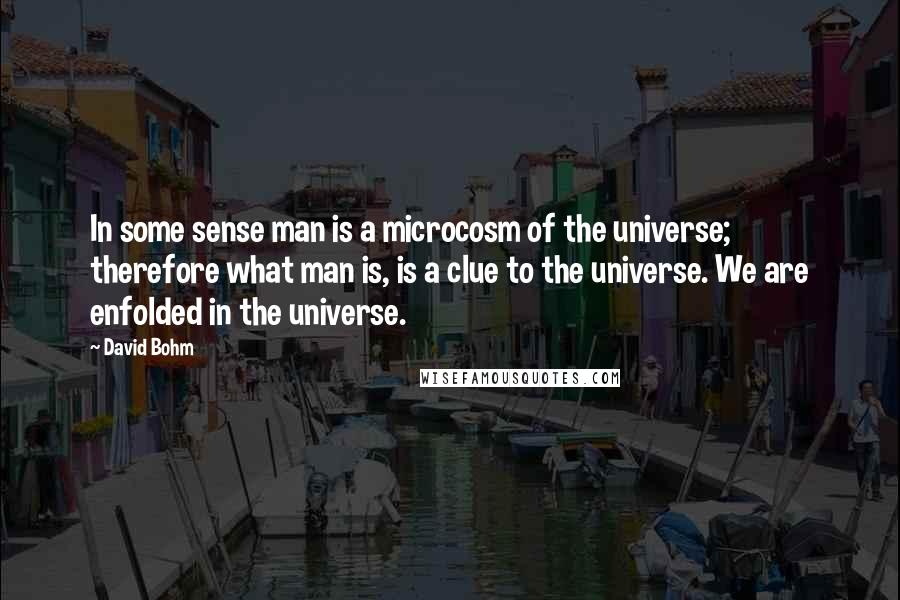 In some sense man is a microcosm of the universe; therefore what man is, is a clue to the universe. We are enfolded in the universe.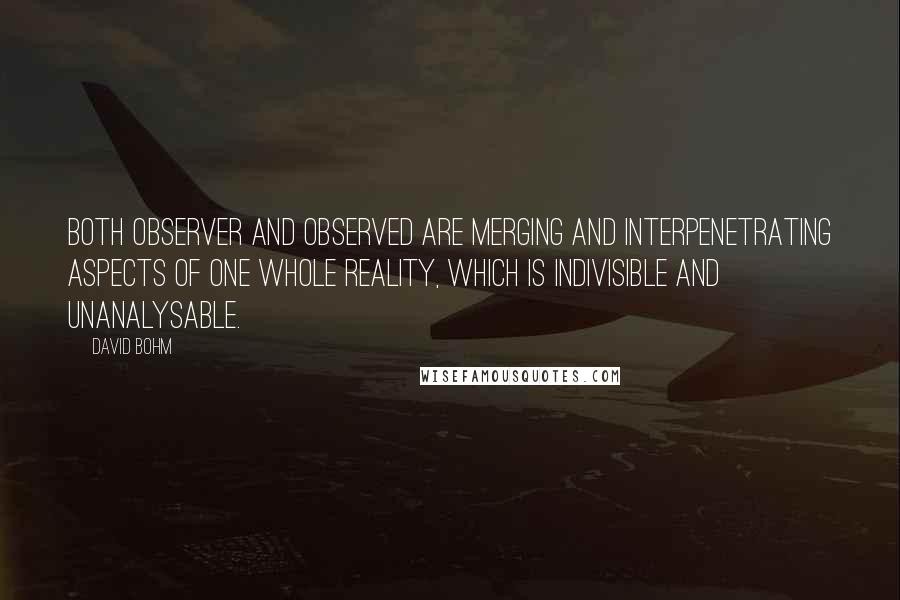 Both observer and observed are merging and interpenetrating aspects of one whole reality, which is indivisible and unanalysable.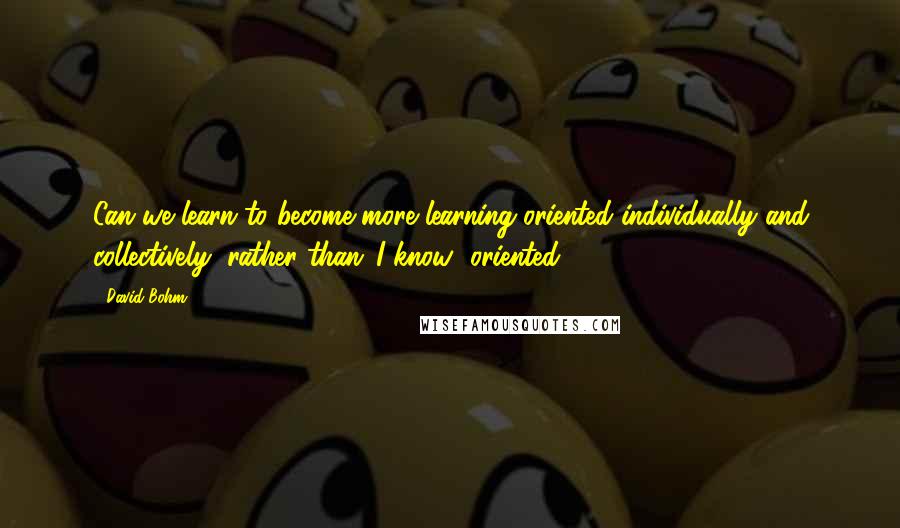 Can we learn to become more learning-oriented individually and collectively, rather than 'I know' oriented?