Colin Kaepernick Quotes
Top 21 wise famous quotes and sayings by Colin Kaepernick
Colin Kaepernick Famous Quotes & Sayings
Discover top inspirational quotes from Colin Kaepernick on Wise Famous Quotes.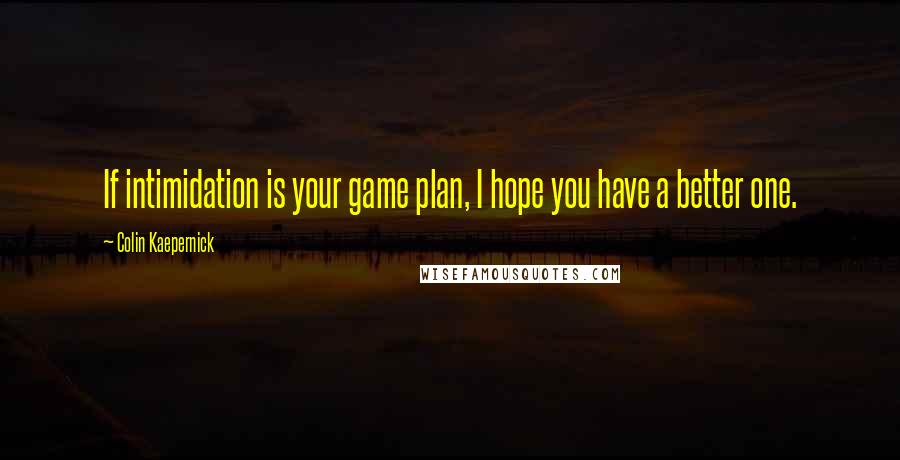 If intimidation is your game plan, I hope you have a better one.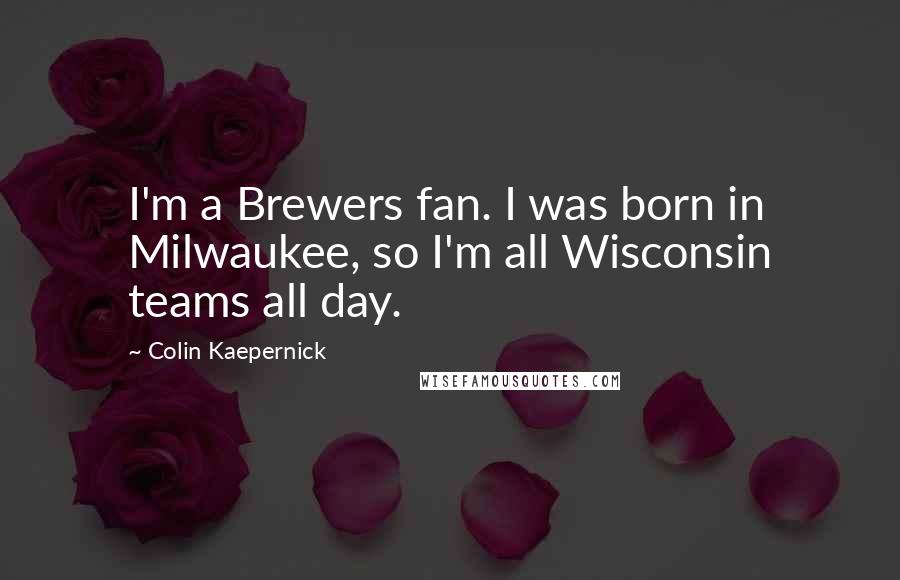 I'm a Brewers fan. I was born in Milwaukee, so I'm all Wisconsin teams all day.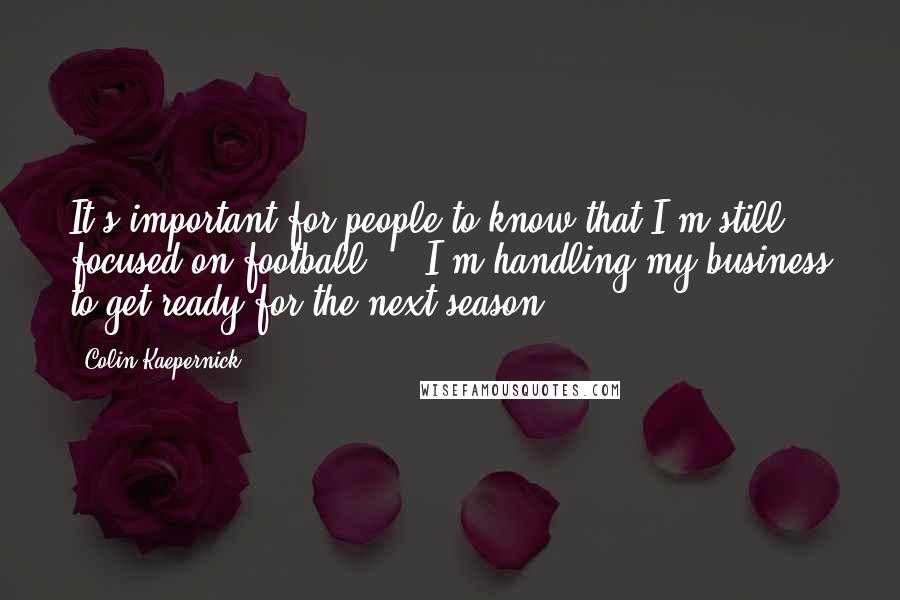 It's important for people to know that I'm still focused on football ... I'm handling my business to get ready for the next season.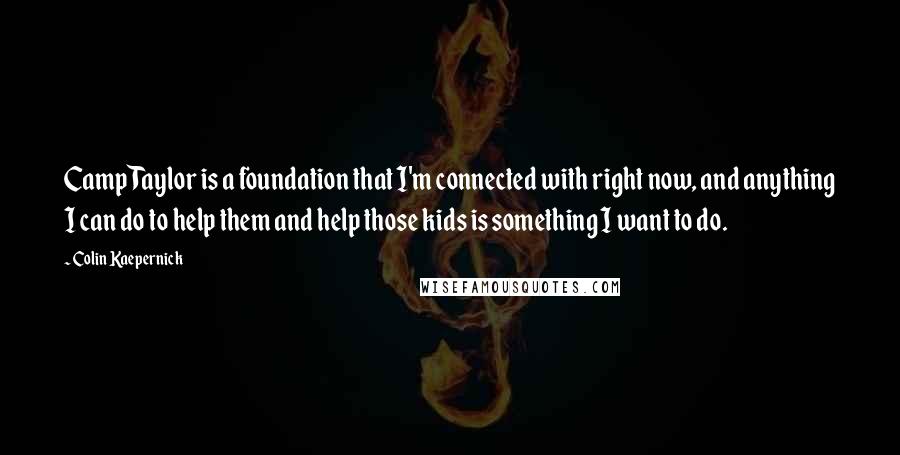 Camp Taylor is a foundation that I'm connected with right now, and anything I can do to help them and help those kids is something I want to do.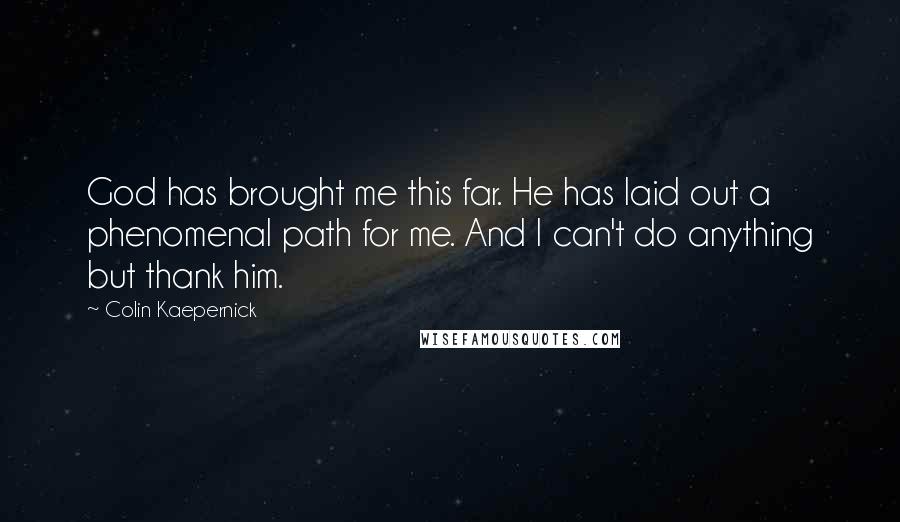 God has brought me this far. He has laid out a phenomenal path for me. And I can't do anything but thank him.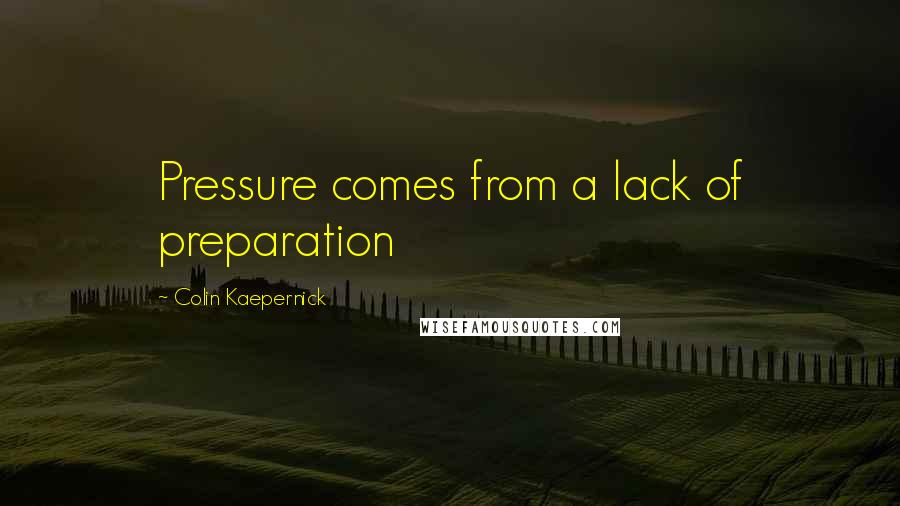 Pressure comes from a lack of preparation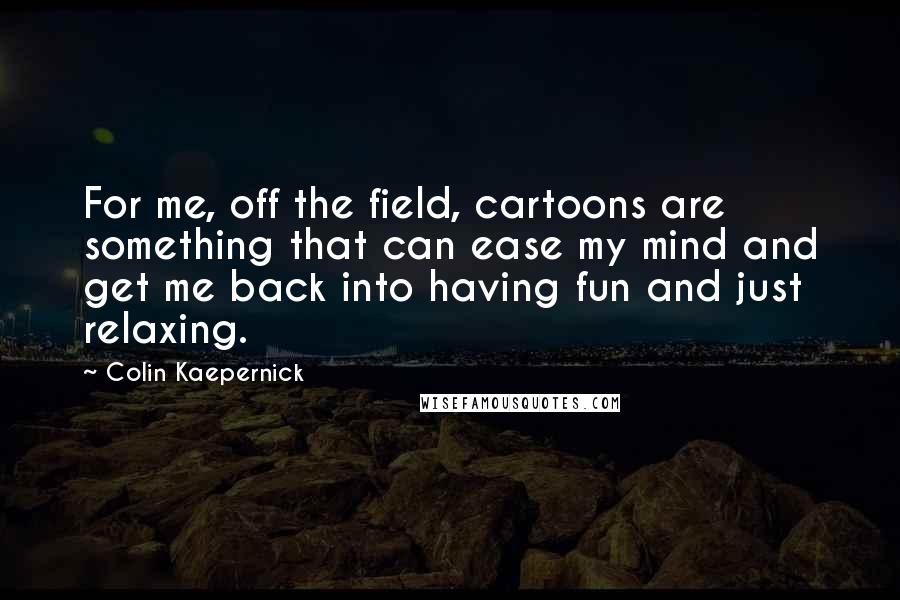 For me, off the field, cartoons are something that can ease my mind and get me back into having fun and just relaxing.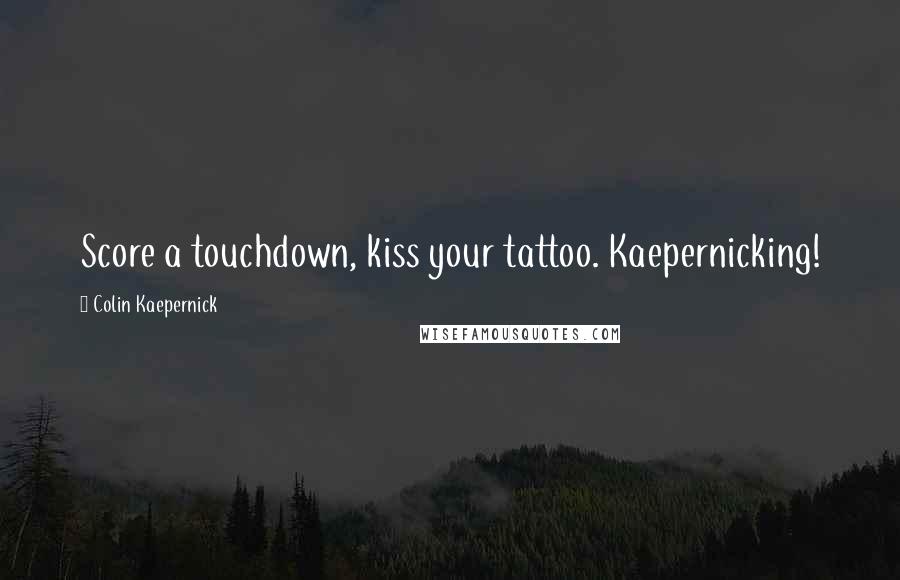 Score a touchdown, kiss your tattoo. Kaepernicking!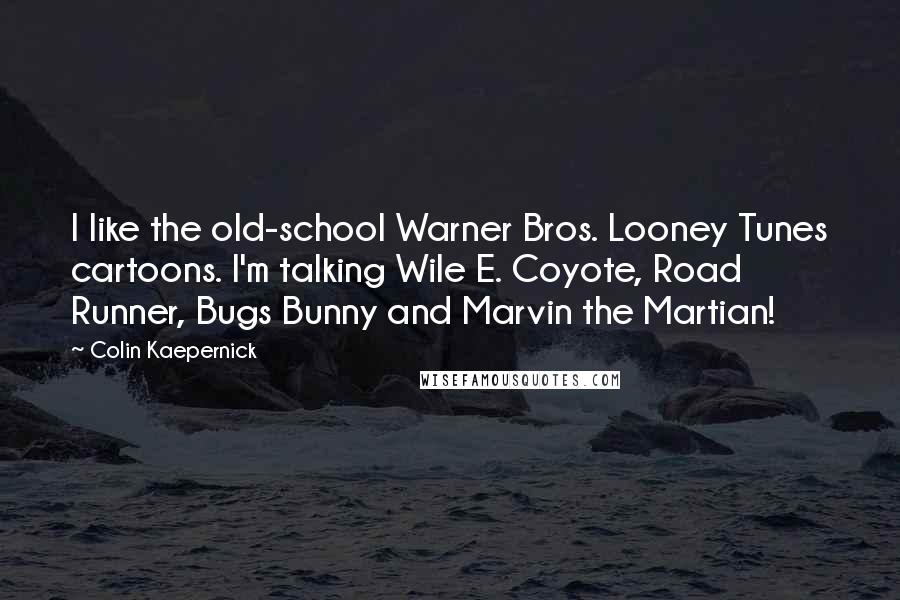 I like the old-school Warner Bros. Looney Tunes cartoons. I'm talking Wile E. Coyote, Road Runner, Bugs Bunny and Marvin the Martian!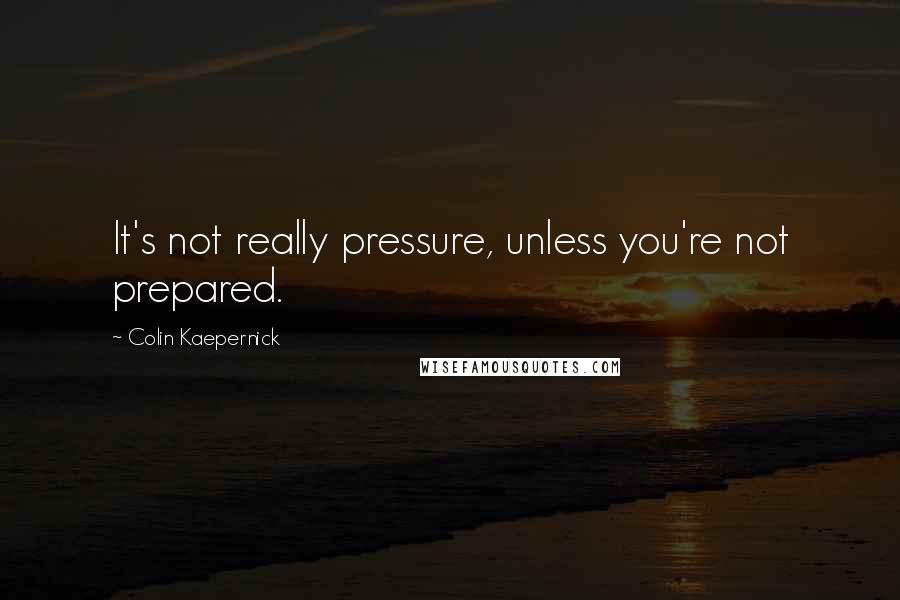 It's not really pressure, unless you're not prepared.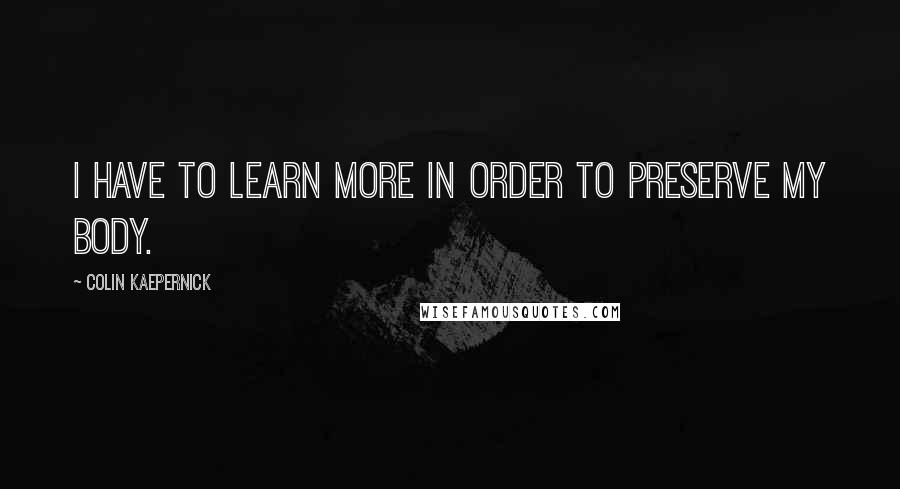 I have to learn more in order to preserve my body.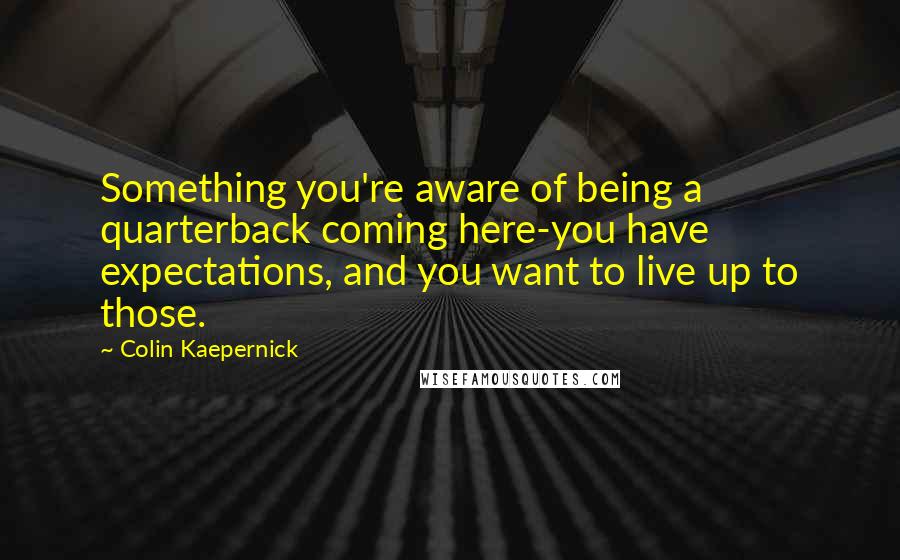 Something you're aware of being a quarterback coming here-you have expectations, and you want to live up to those.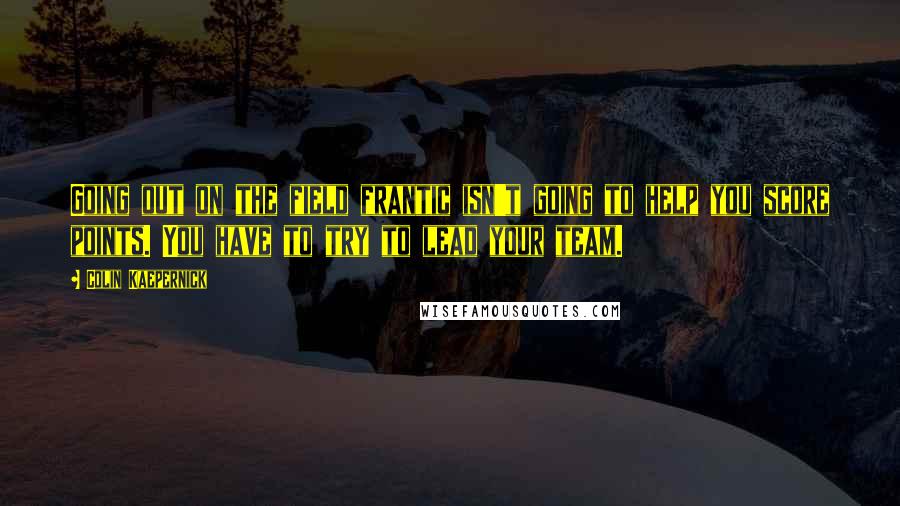 Going out on the field frantic isn't going to help you score points. You have to try to lead your team.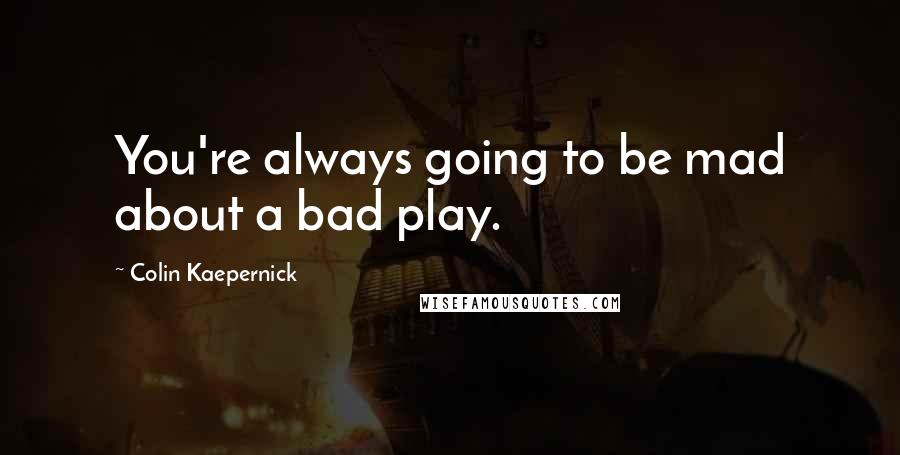 You're always going to be mad about a bad play.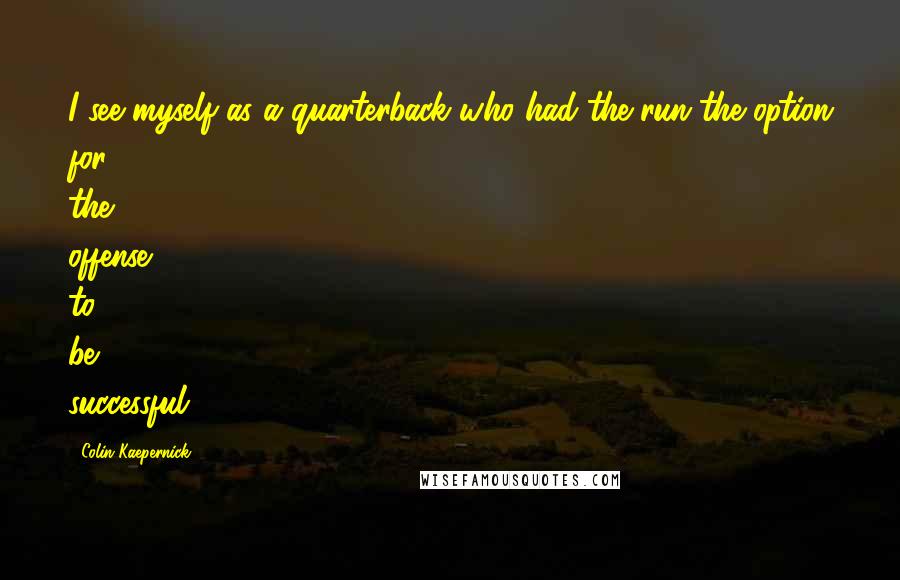 I see myself as a quarterback who had the run the option for the offense to be successful.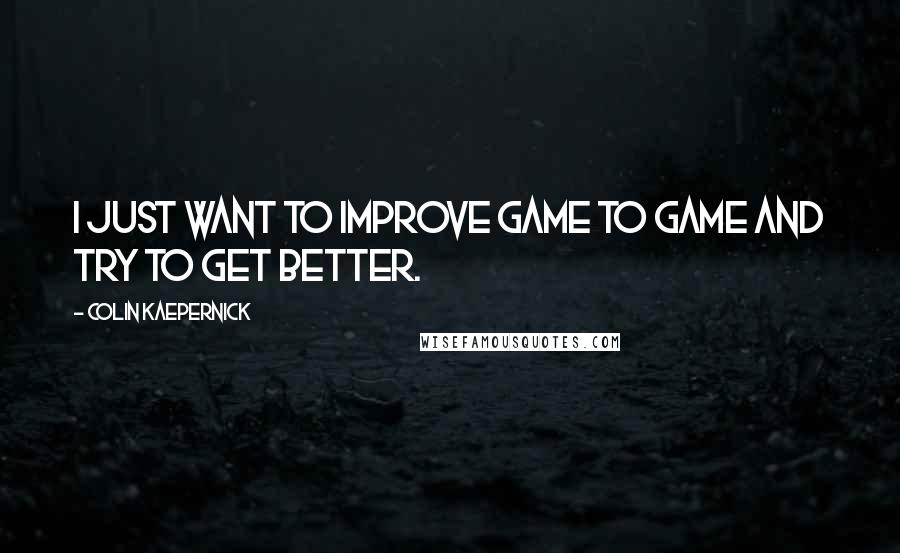 I just want to improve game to game and try to get better.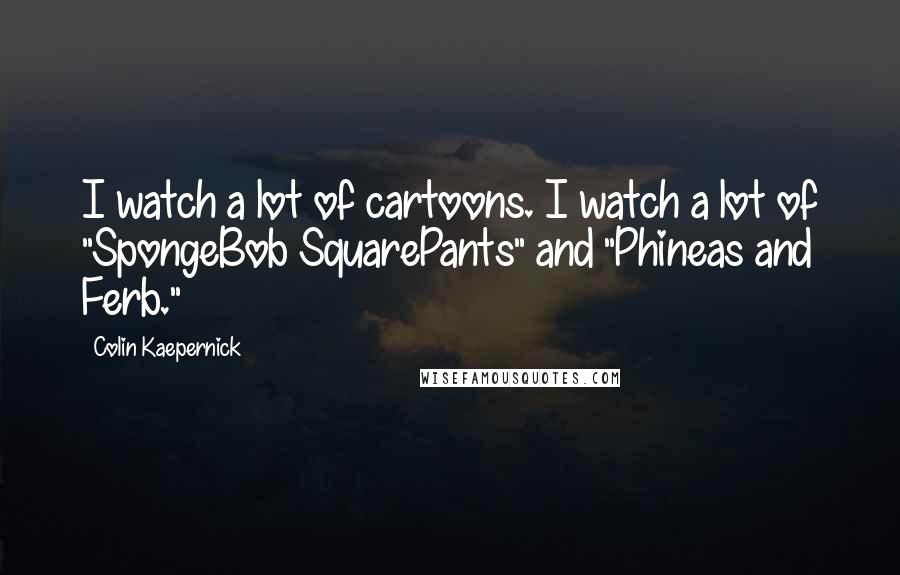 I watch a lot of cartoons. I watch a lot of "SpongeBob SquarePants" and "Phineas and Ferb."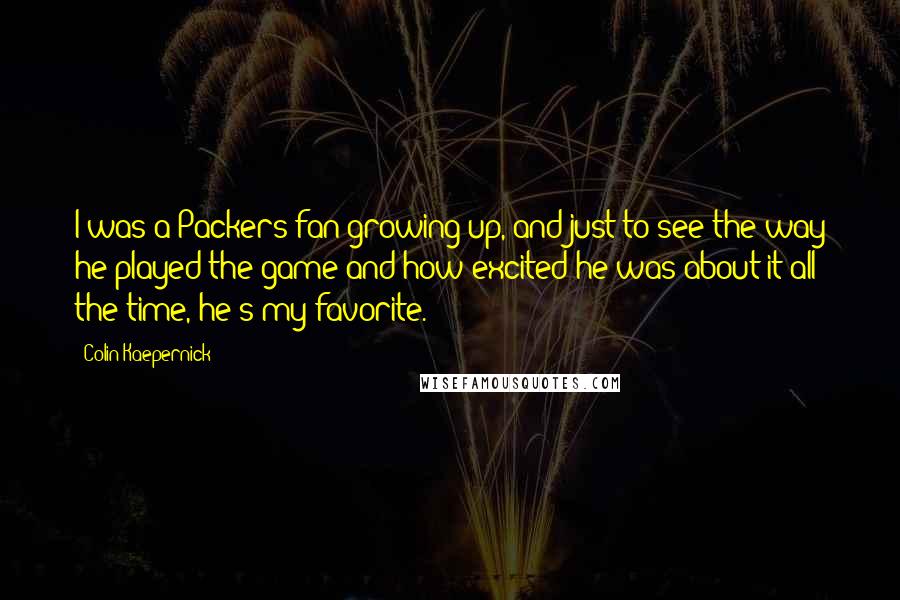 I was a Packers fan growing up, and just to see the way he played the game and how excited he was about it all the time, he's my favorite.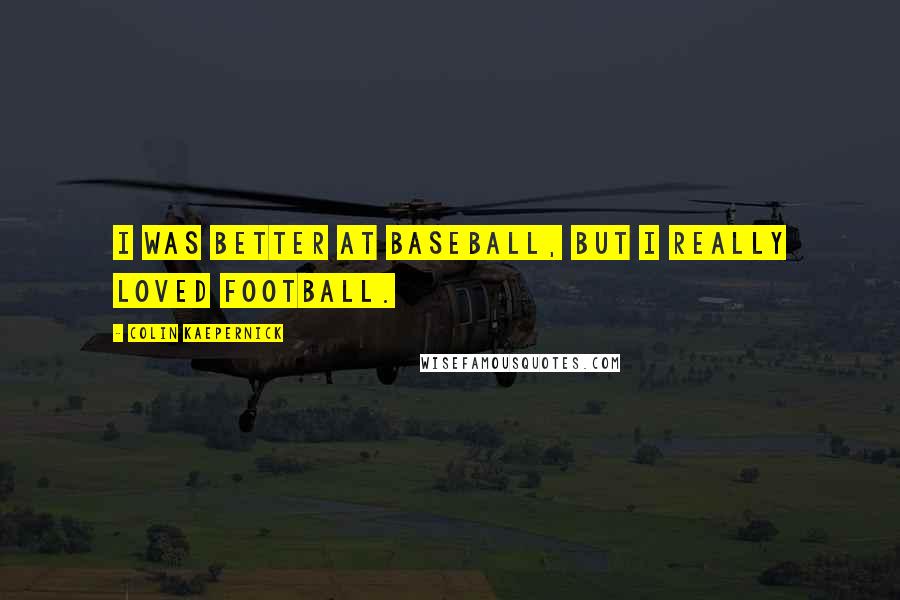 I was better at baseball, but I really loved football.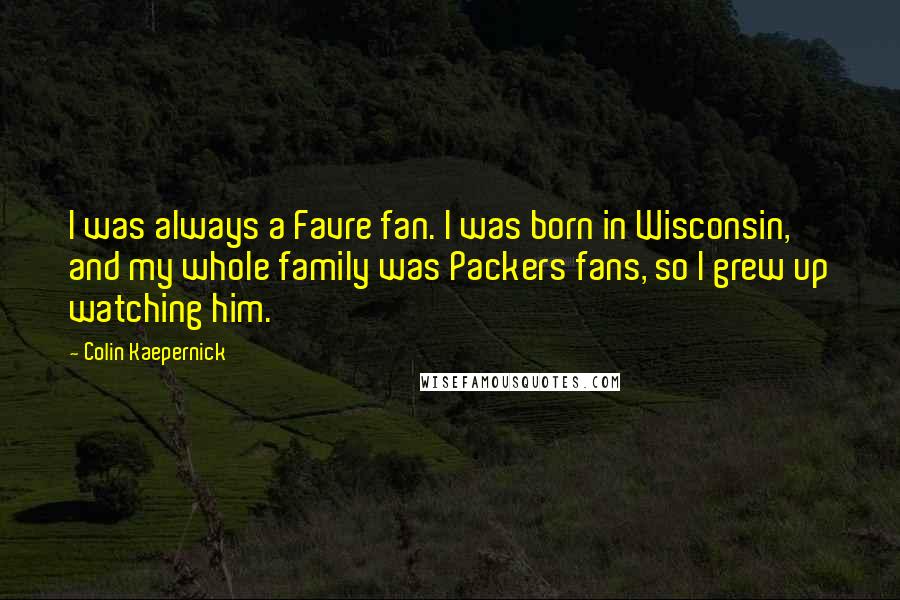 I was always a Favre fan. I was born in Wisconsin, and my whole family was Packers fans, so I grew up watching him.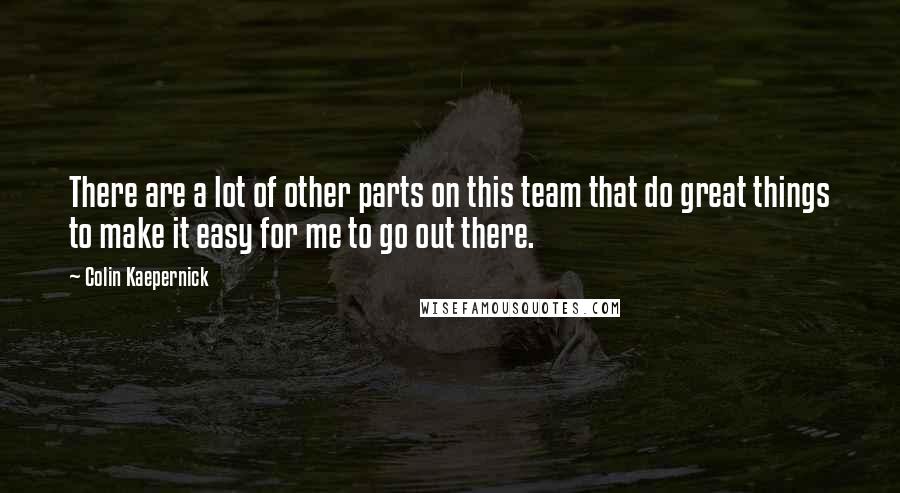 There are a lot of other parts on this team that do great things to make it easy for me to go out there.