Allison Janney Quotes
Top 25 wise famous quotes and sayings by Allison Janney
Allison Janney Famous Quotes & Sayings
Discover top inspirational quotes from Allison Janney on Wise Famous Quotes.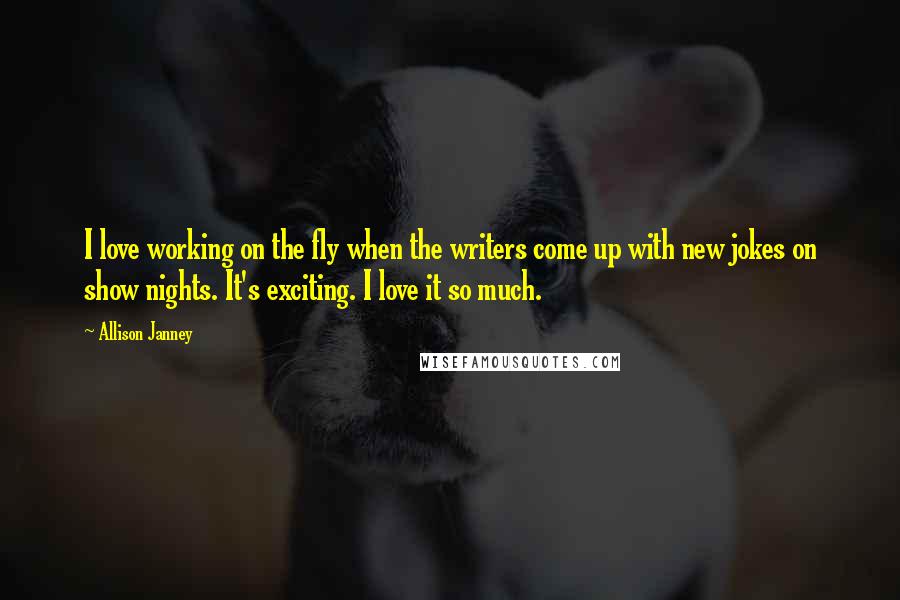 I love working on the fly when the writers come up with new jokes on show nights. It's exciting. I love it so much.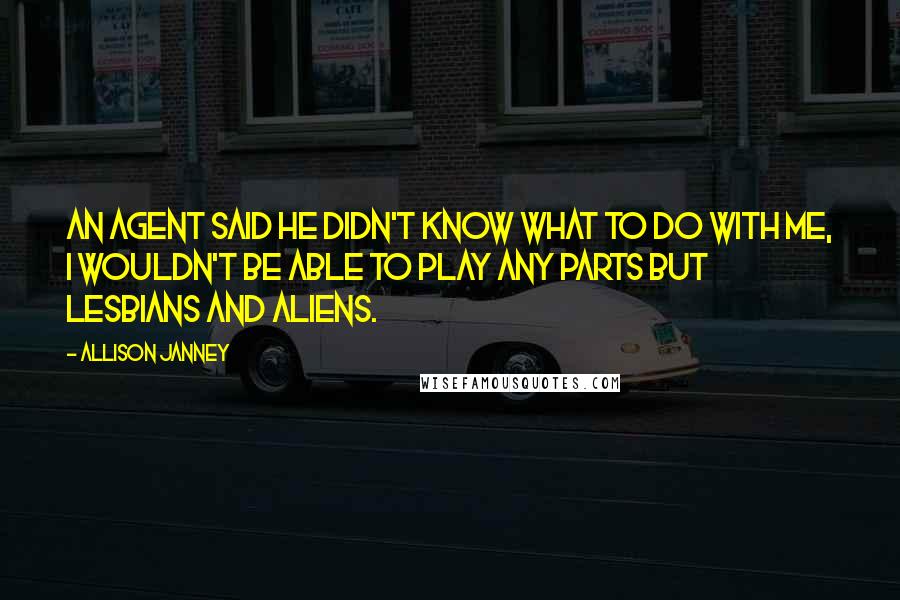 An agent said he didn't know what to do with me, I wouldn't be able to play any parts but lesbians and aliens.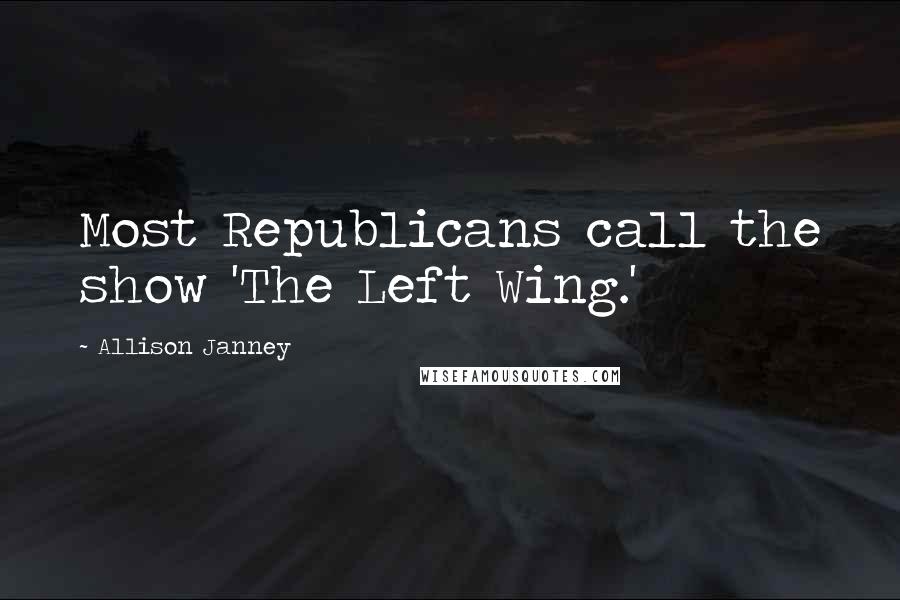 Most Republicans call the show 'The Left Wing.'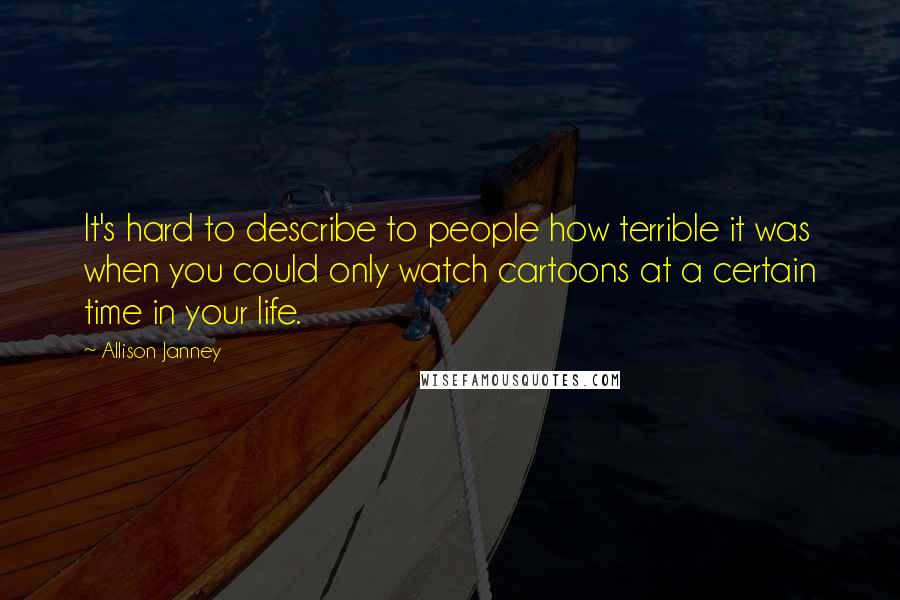 It's hard to describe to people how terrible it was when you could only watch cartoons at a certain time in your life.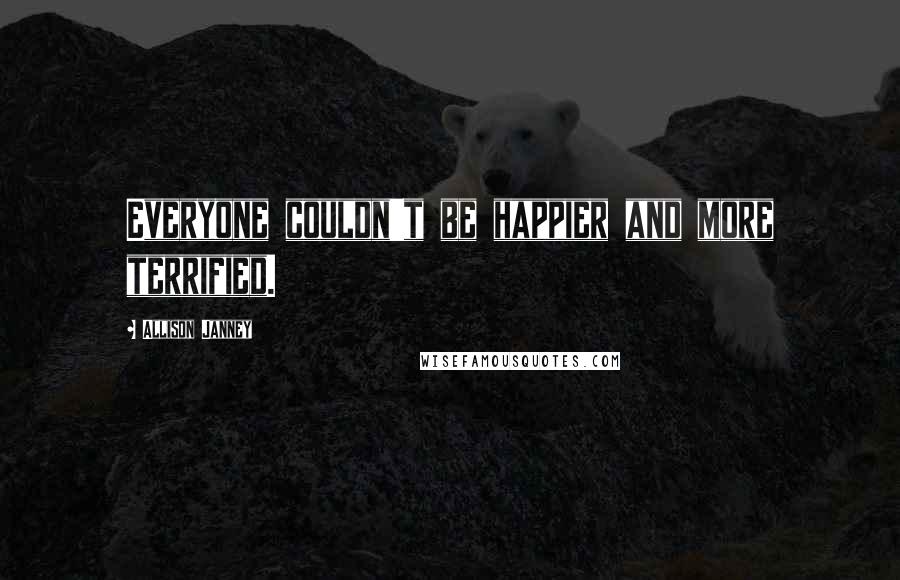 Everyone couldn't be happier and more terrified.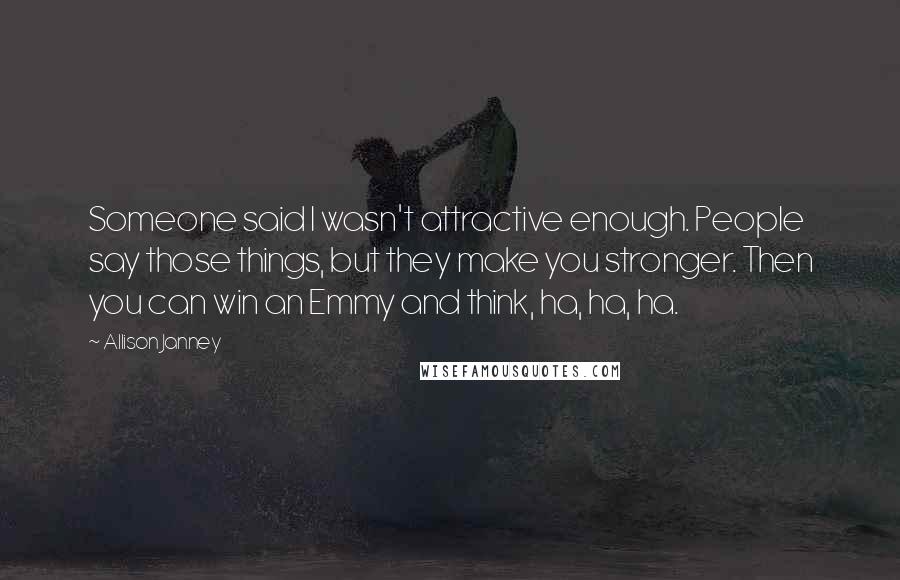 Someone said I wasn't attractive enough. People say those things, but they make you stronger. Then you can win an Emmy and think, ha, ha, ha.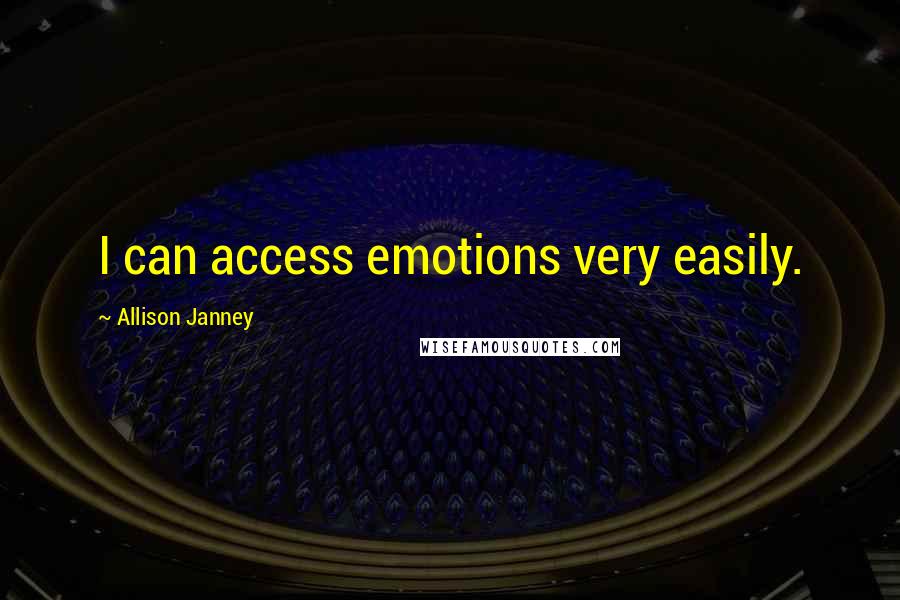 I can access emotions very easily.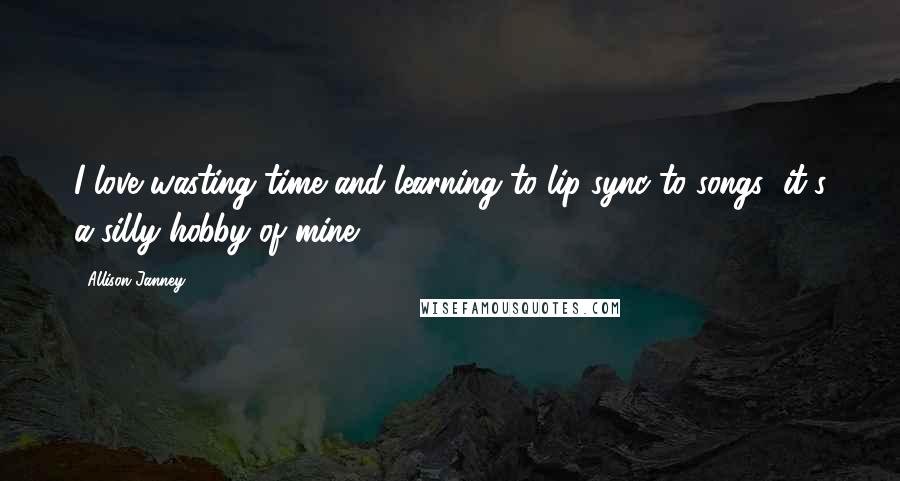 I love wasting time and learning to lip-sync to songs; it's a silly hobby of mine.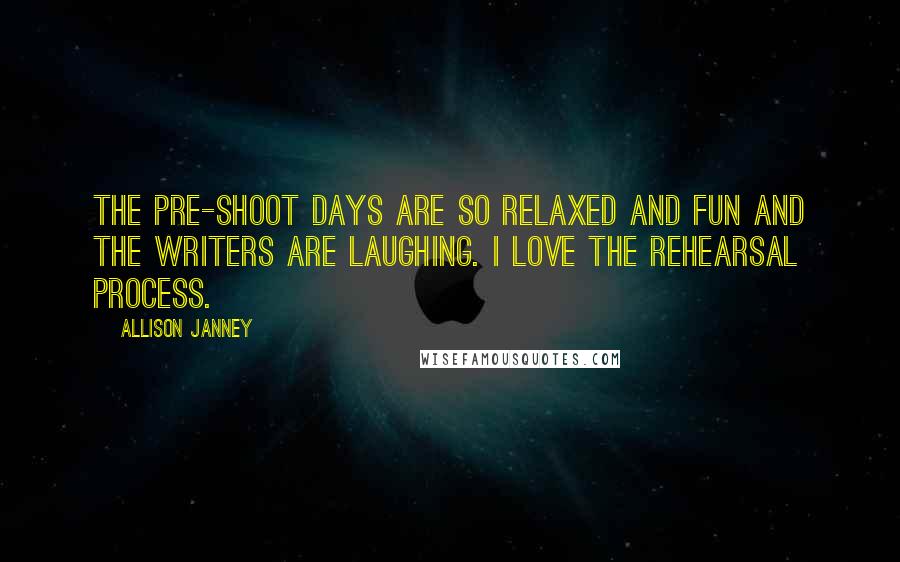 The pre-shoot days are so relaxed and fun and the writers are laughing. I love the rehearsal process.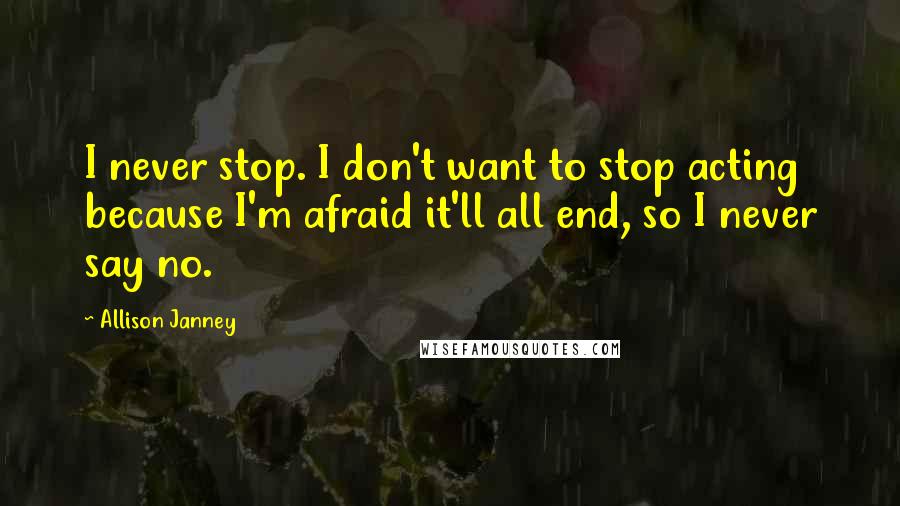 I never stop. I don't want to stop acting because I'm afraid it'll all end, so I never say no.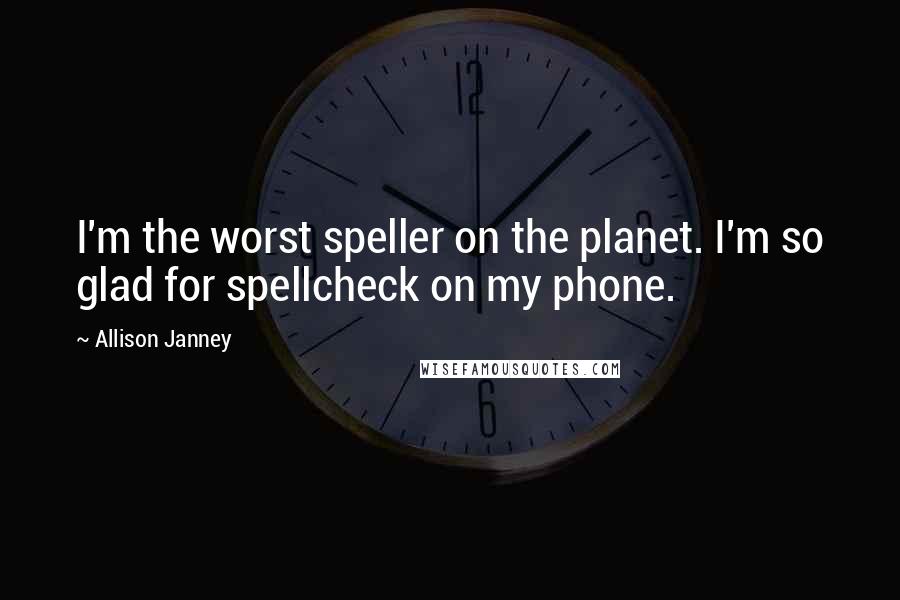 I'm the worst speller on the planet. I'm so glad for spellcheck on my phone.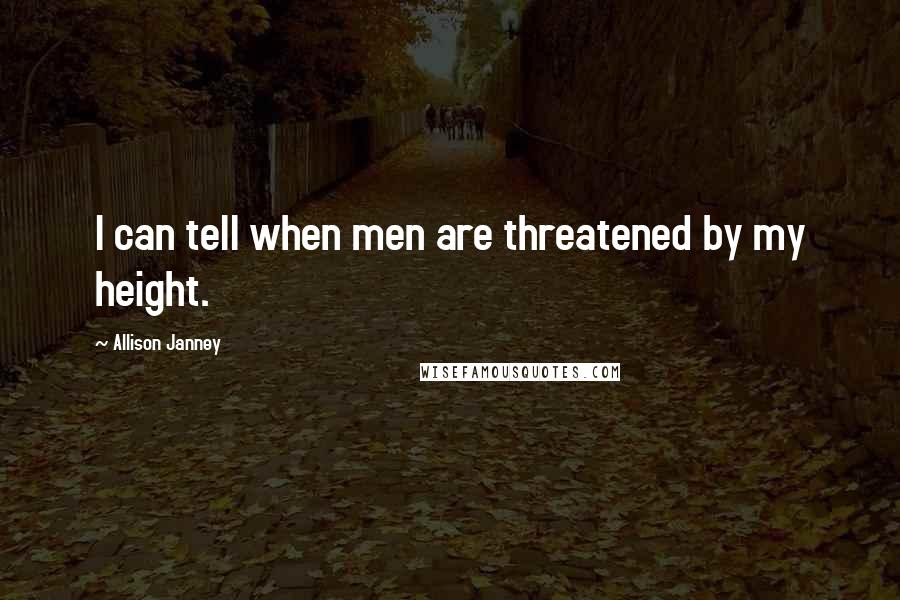 I can tell when men are threatened by my height.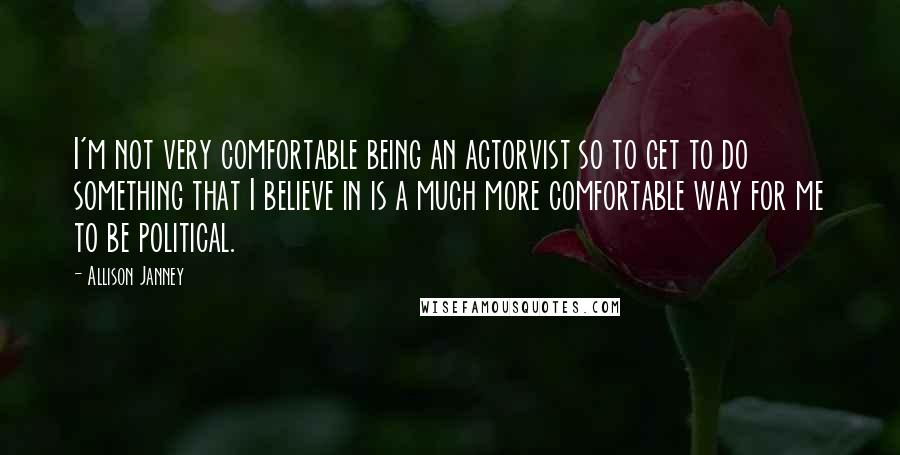 I'm not very comfortable being an actorvist so to get to do something that I believe in is a much more comfortable way for me to be political.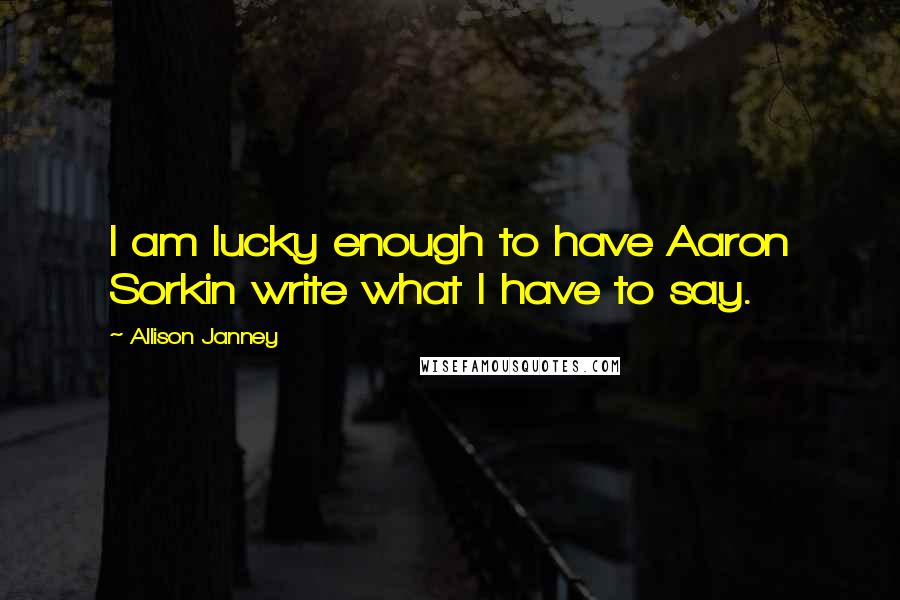 I am lucky enough to have Aaron Sorkin write what I have to say.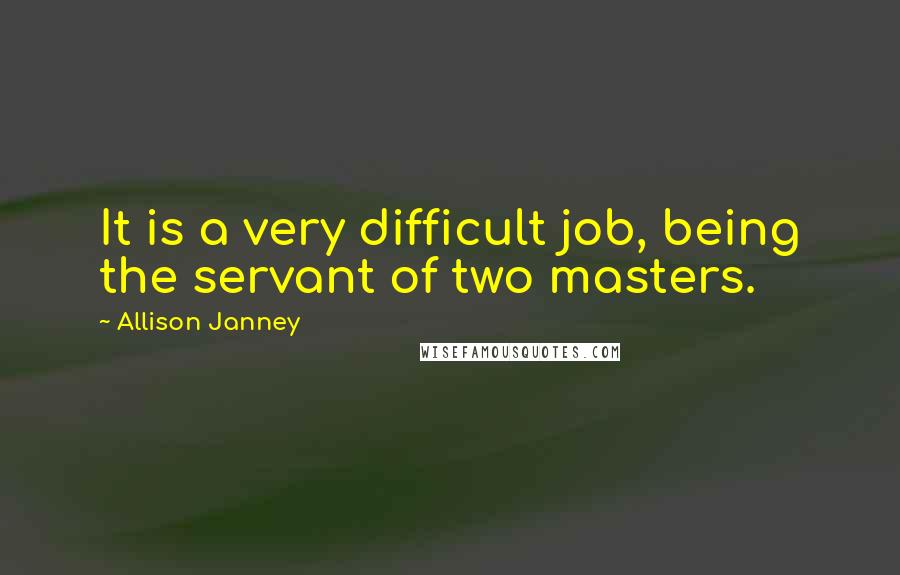 It is a very difficult job, being the servant of two masters.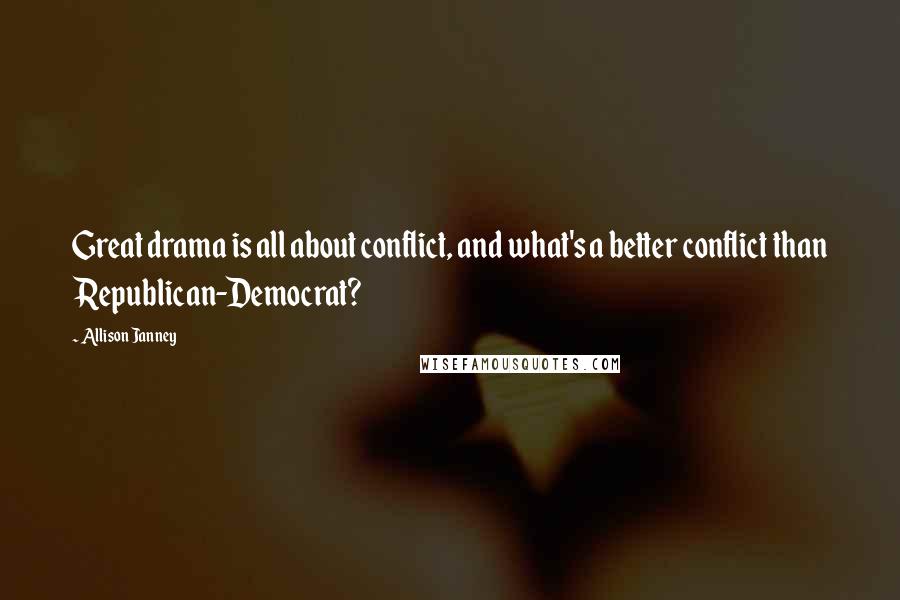 Great drama is all about conflict, and what's a better conflict than Republican-Democrat?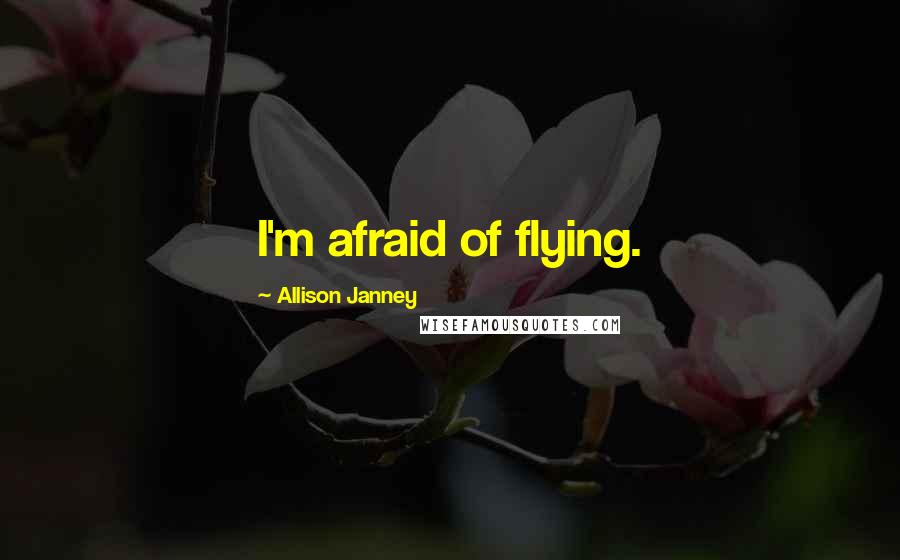 I'm afraid of flying.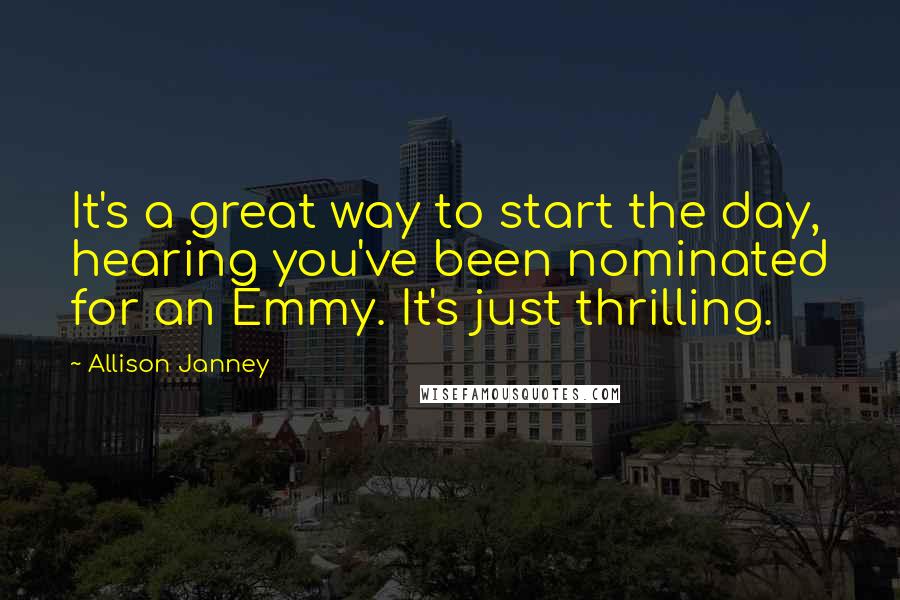 It's a great way to start the day, hearing you've been nominated for an Emmy. It's just thrilling.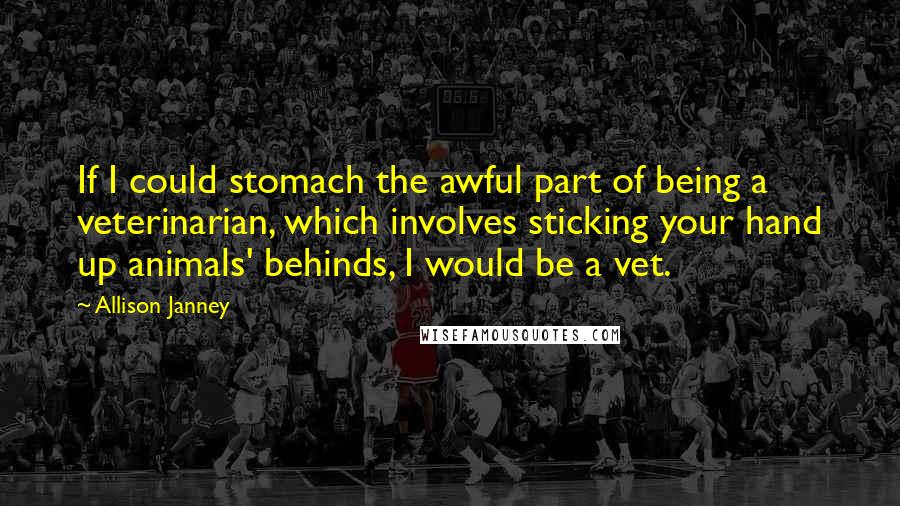 If I could stomach the awful part of being a veterinarian, which involves sticking your hand up animals' behinds, I would be a vet.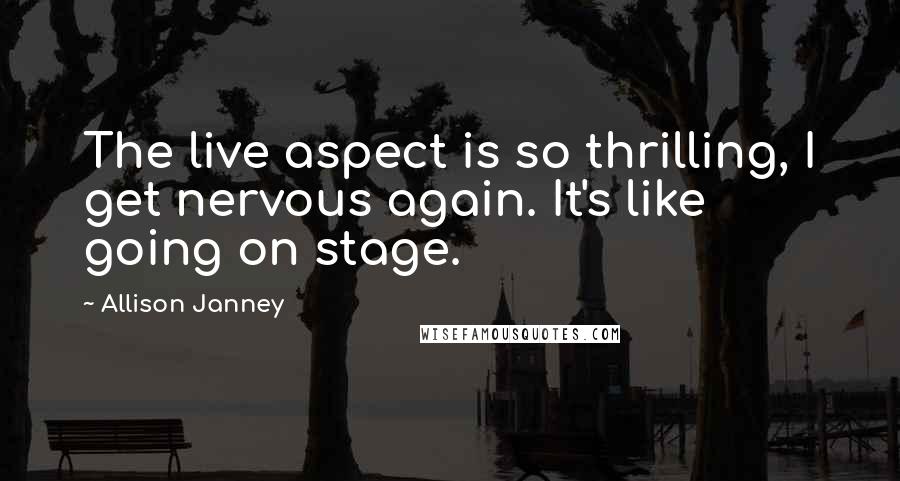 The live aspect is so thrilling, I get nervous again. It's like going on stage.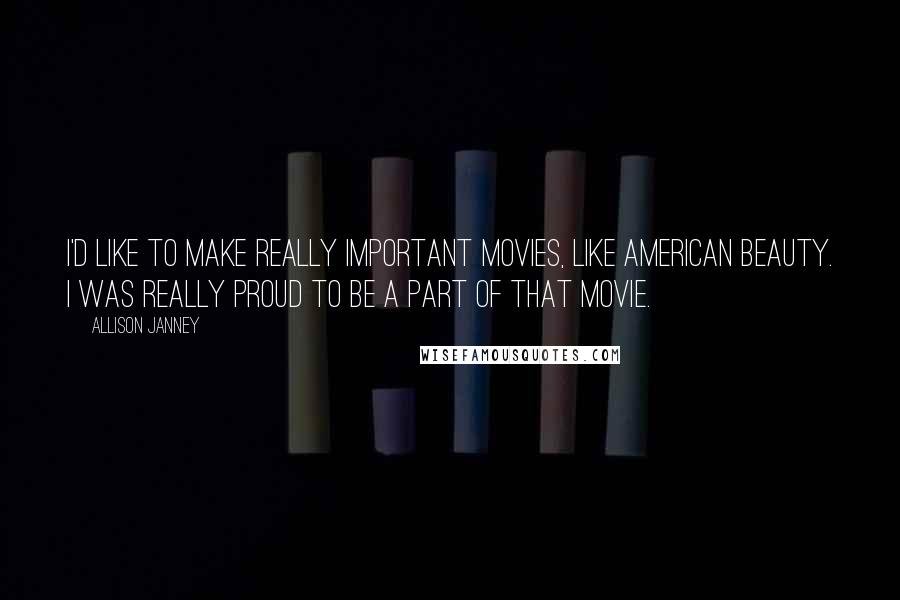 I'd like to make really important movies, like American Beauty. I was really proud to be a part of that movie.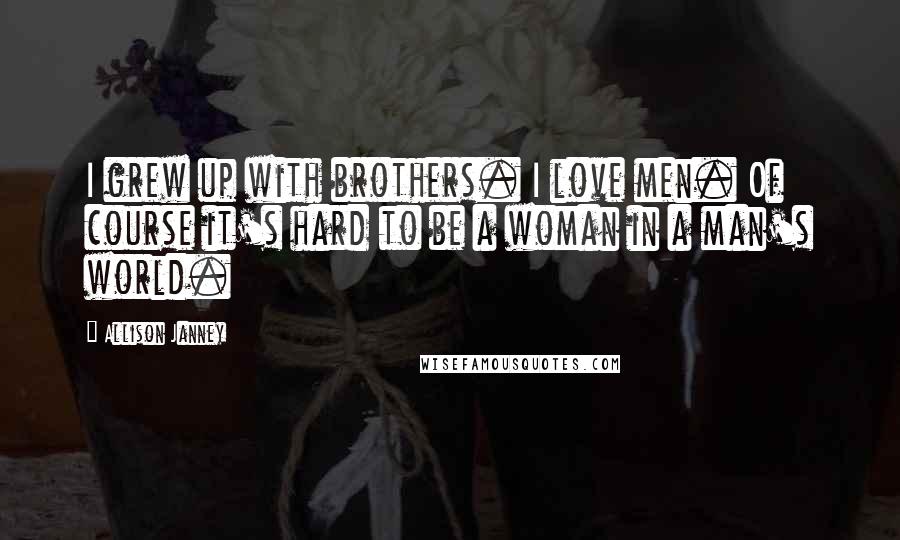 I grew up with brothers. I love men. Of course it's hard to be a woman in a man's world.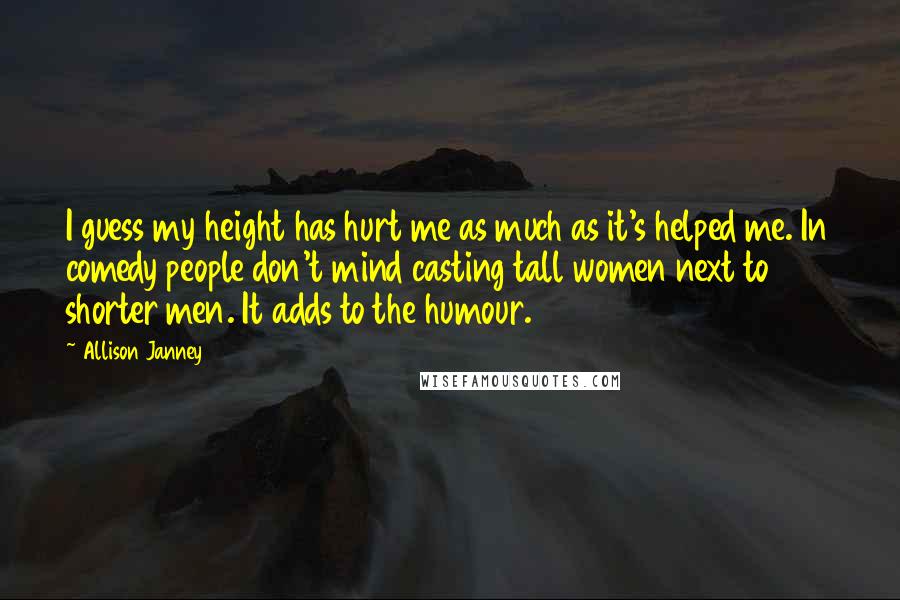 I guess my height has hurt me as much as it's helped me. In comedy people don't mind casting tall women next to shorter men. It adds to the humour.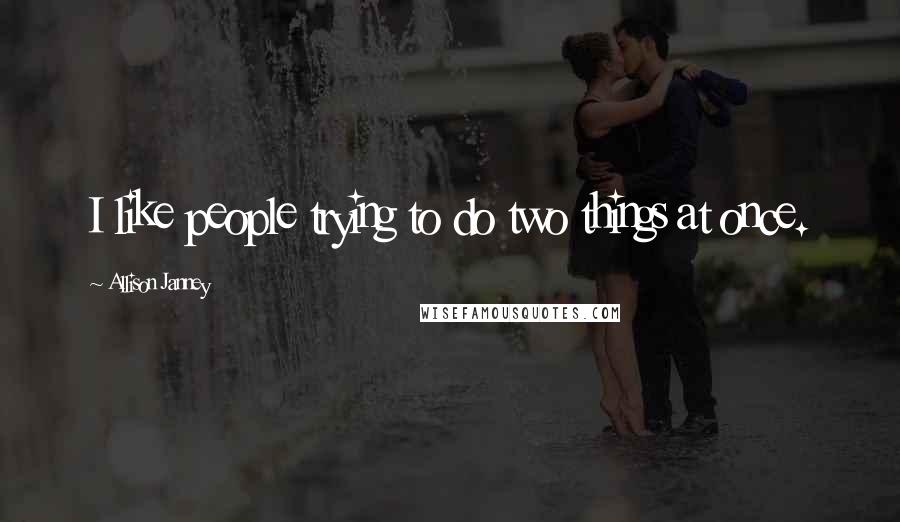 I like people trying to do two things at once.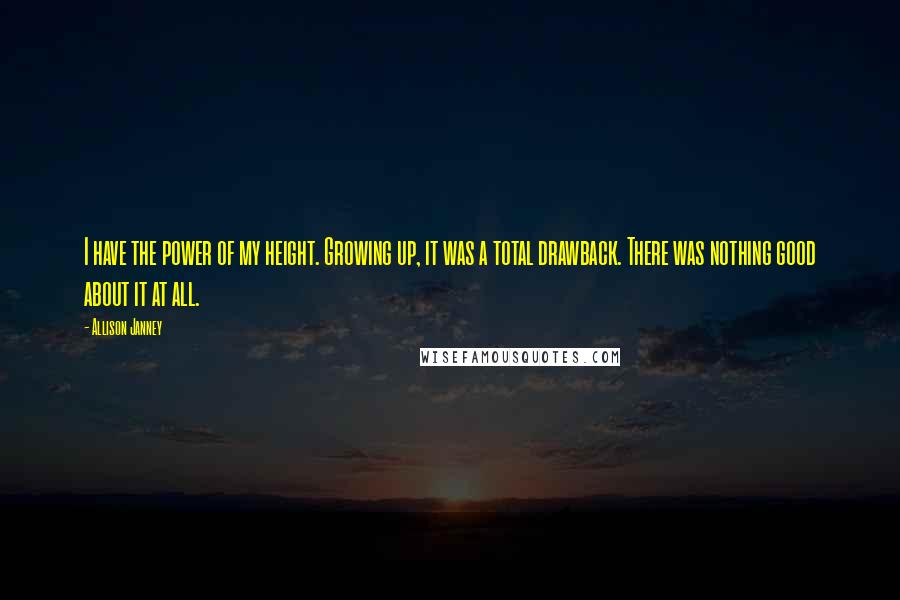 I have the power of my height. Growing up, it was a total drawback. There was nothing good about it at all.