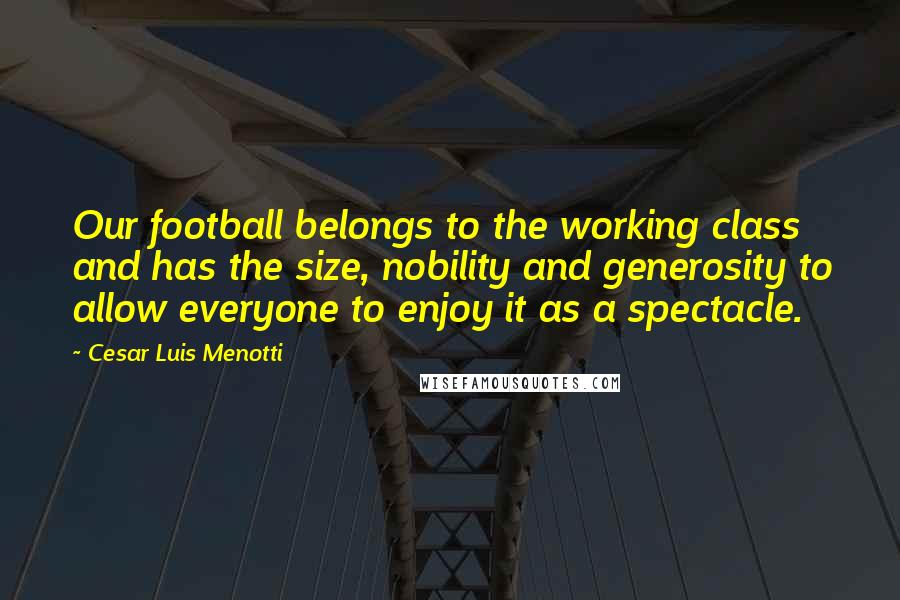 Our football belongs to the working class and has the size, nobility and generosity to allow everyone to enjoy it as a spectacle.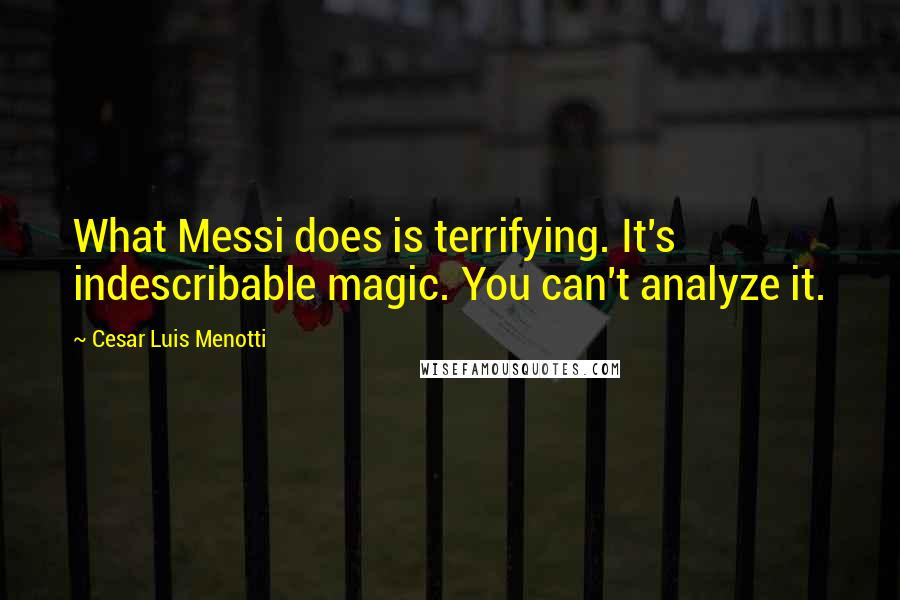 What Messi does is terrifying. It's indescribable magic. You can't analyze it.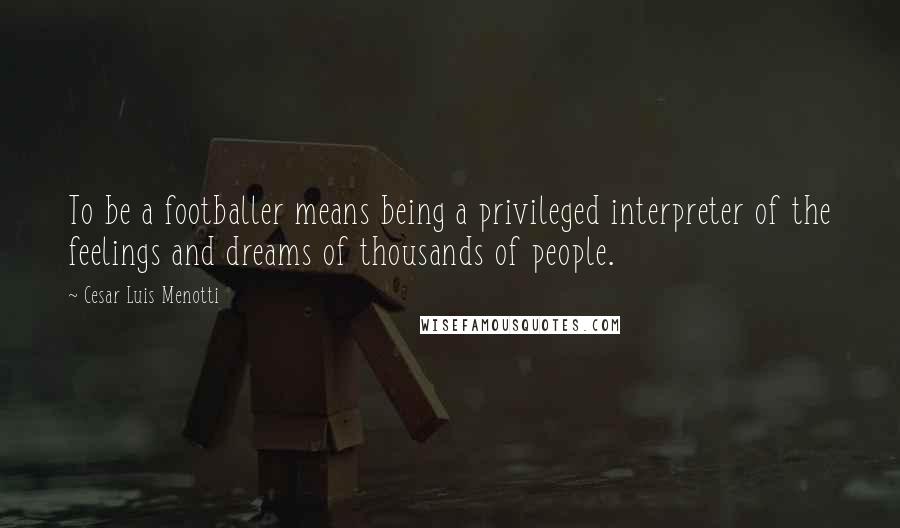 To be a footballer means being a privileged interpreter of the feelings and dreams of thousands of people.