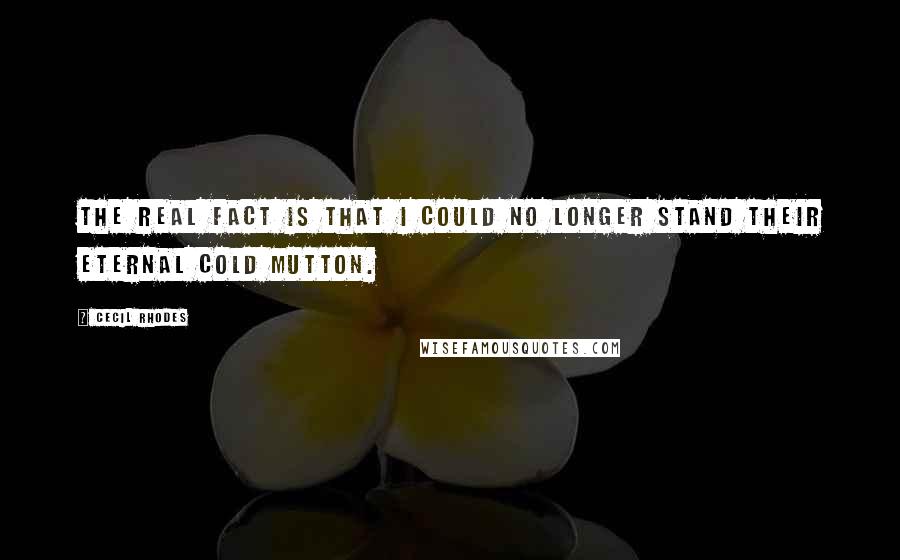 The real fact is that I could no longer stand their eternal cold mutton.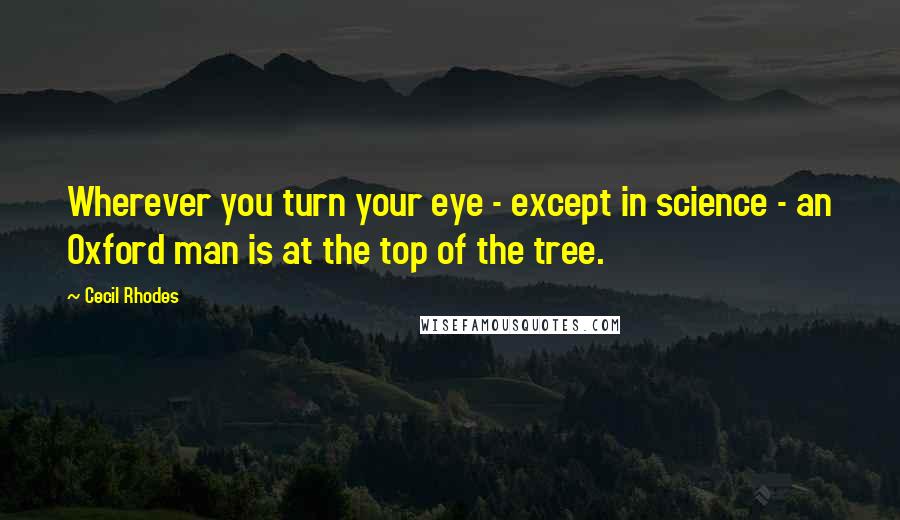 Wherever you turn your eye - except in science - an Oxford man is at the top of the tree.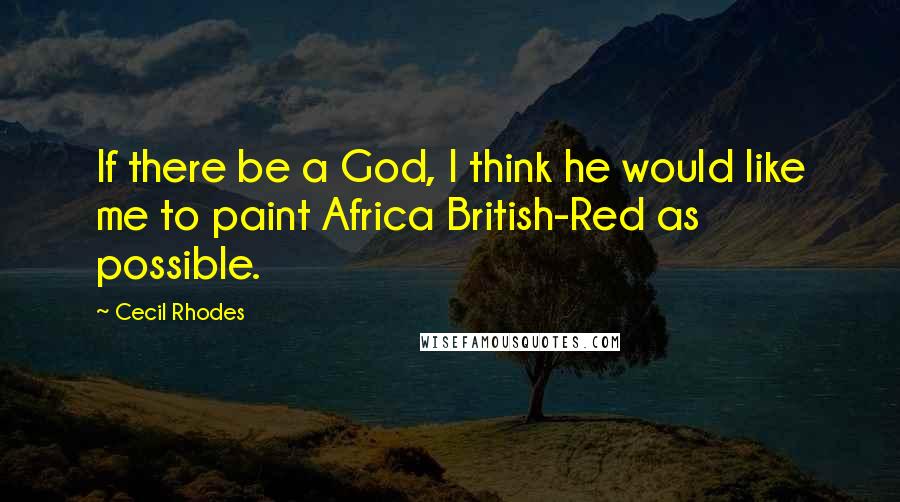 If there be a God, I think he would like me to paint Africa British-Red as possible.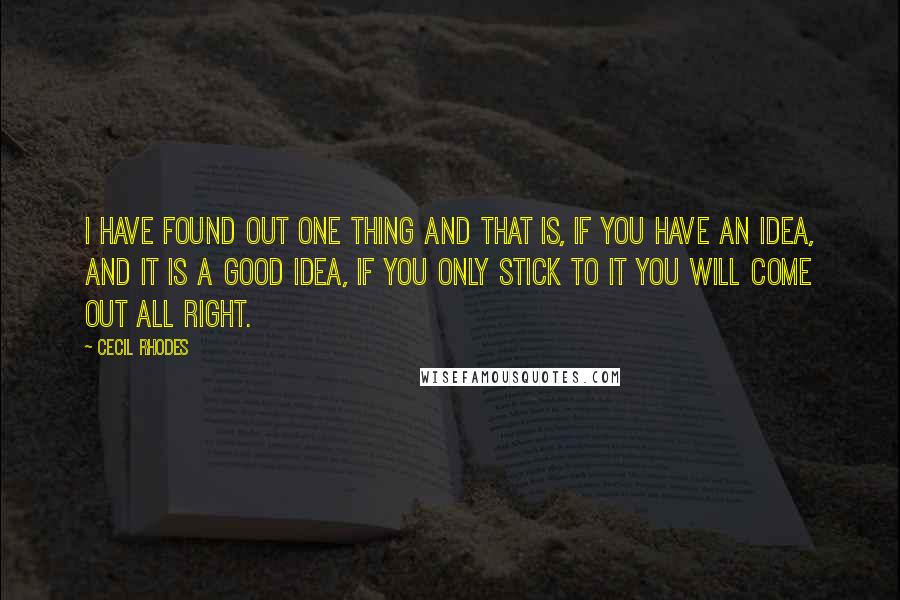 I have found out one thing and that is, if you have an idea, and it is a good idea, if you only stick to it you will come out all right.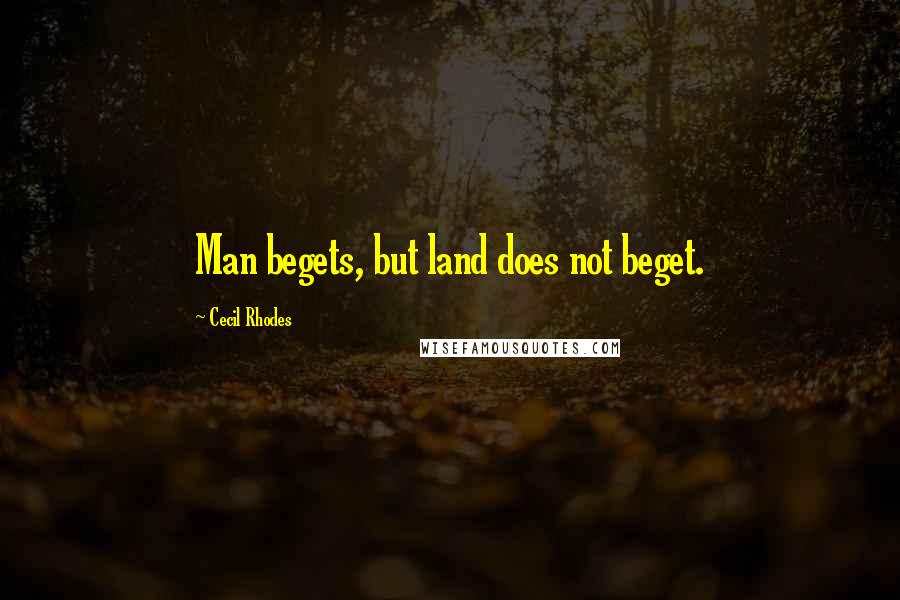 Man begets, but land does not beget.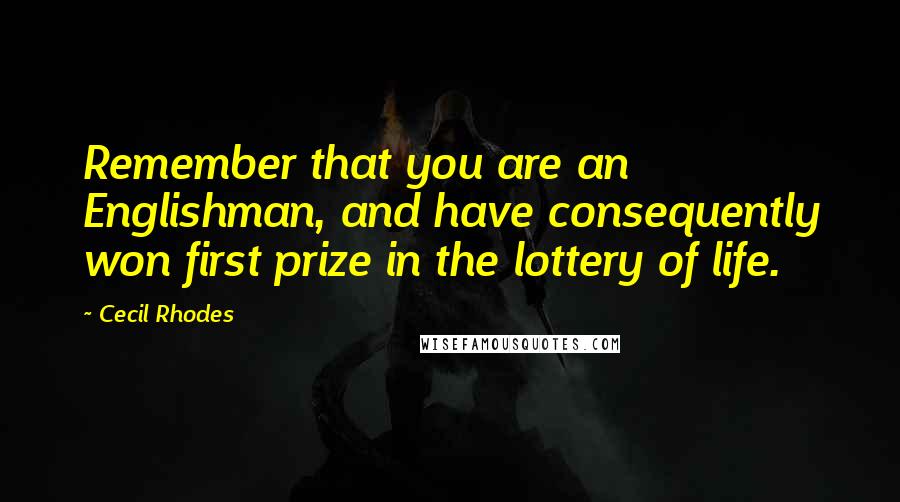 Remember that you are an Englishman, and have consequently won first prize in the lottery of life.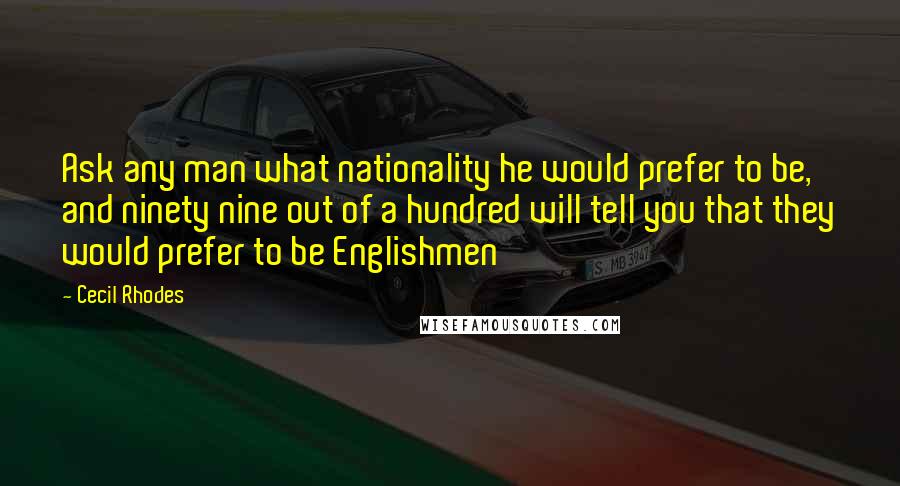 Ask any man what nationality he would prefer to be, and ninety nine out of a hundred will tell you that they would prefer to be Englishmen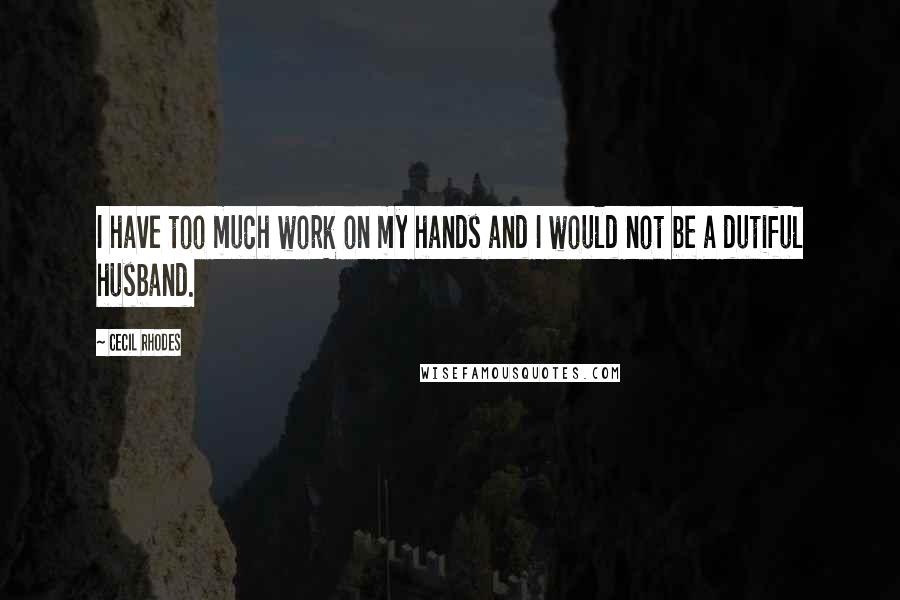 I have too much work on my hands and I would not be a dutiful husband.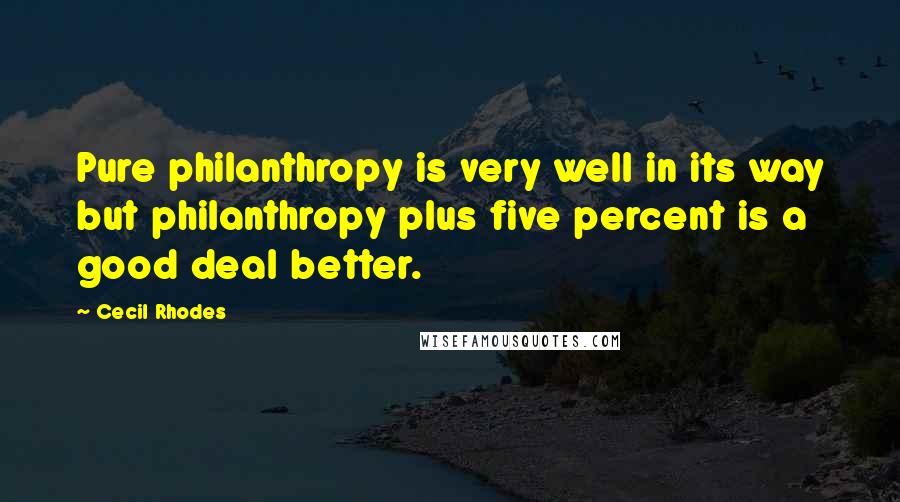 Pure philanthropy is very well in its way but philanthropy plus five percent is a good deal better.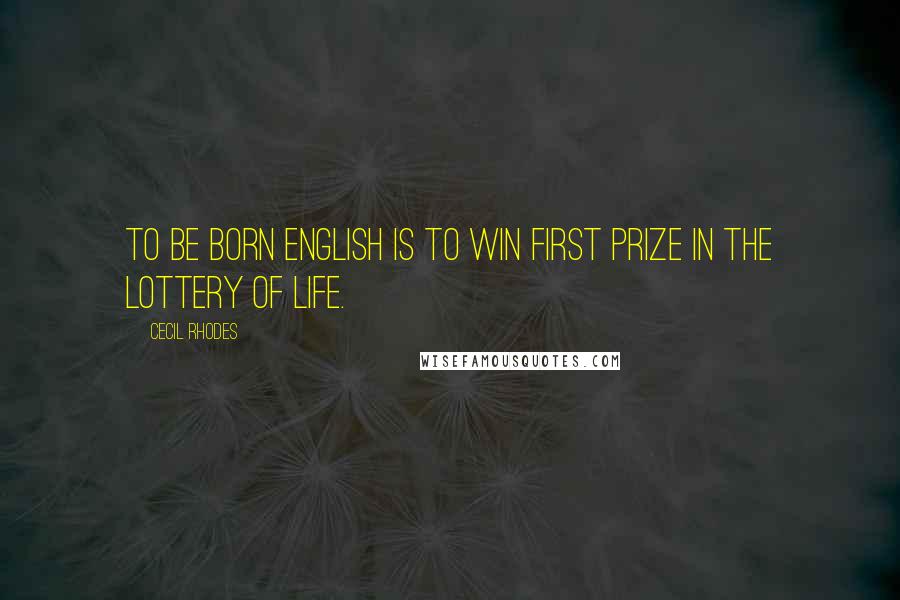 To be born English is to win first prize in the lottery of life.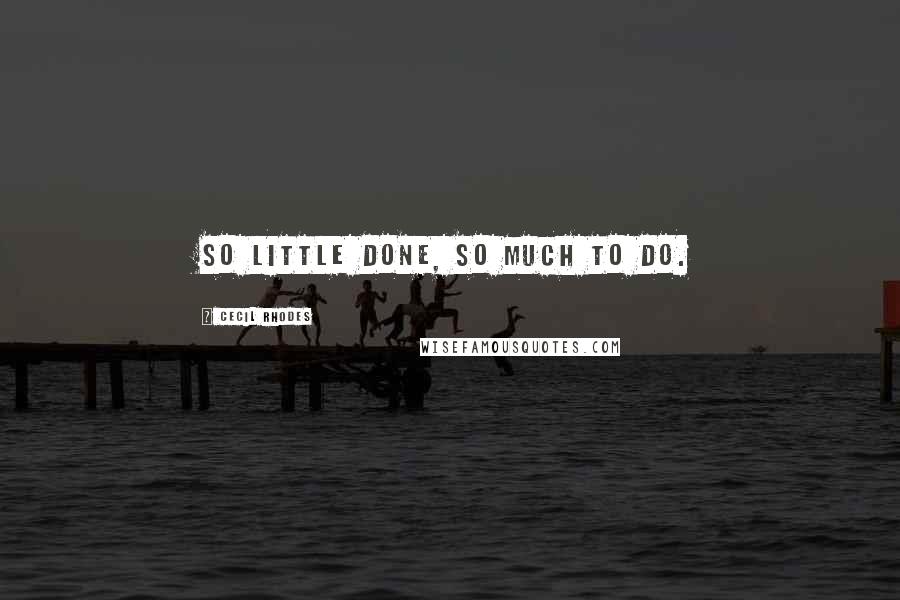 So little done, so much to do.