Cassi Clark Quotes
Top 9 wise famous quotes and sayings by Cassi Clark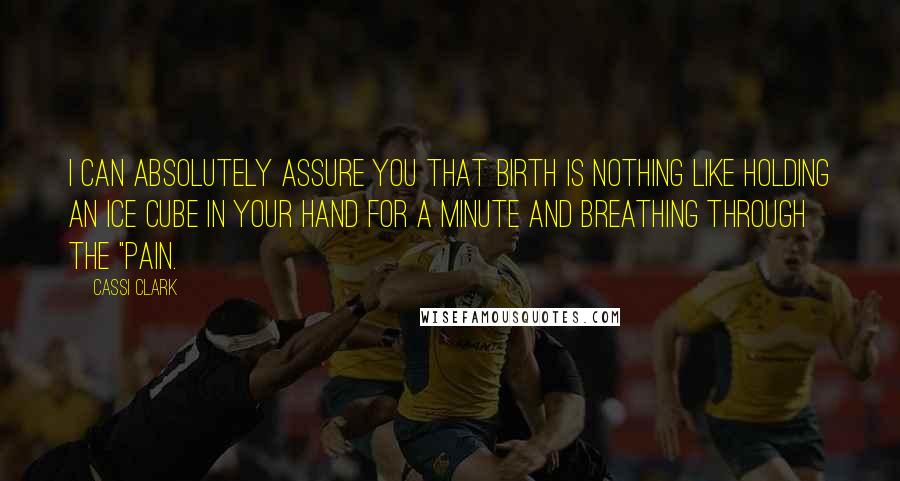 I can absolutely assure you that birth is nothing like holding an ice cube in your hand for a minute and breathing through the "pain.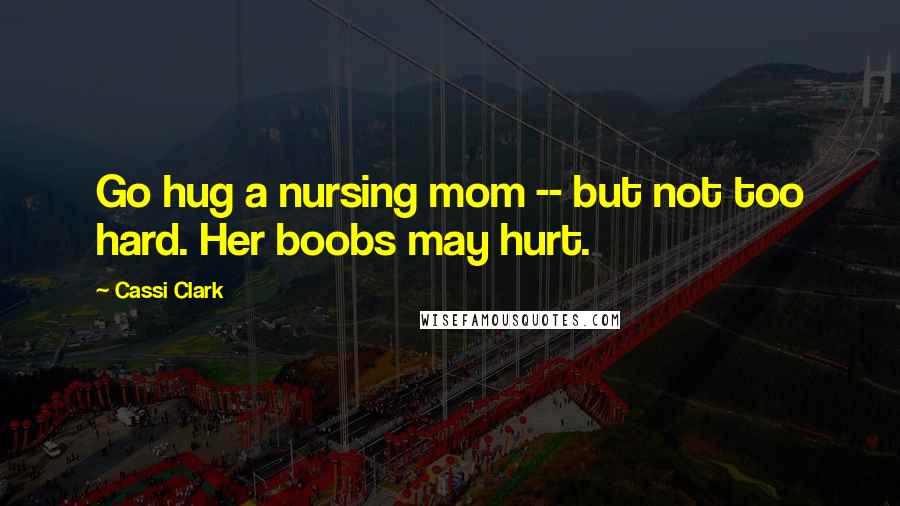 Go hug a nursing mom -- but not too hard. Her boobs may hurt.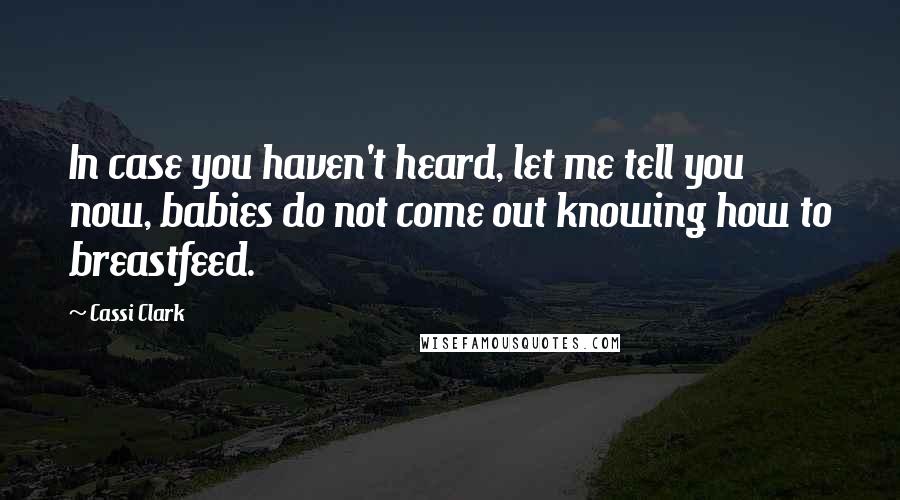 In case you haven't heard, let me tell you now, babies do not come out knowing how to breastfeed.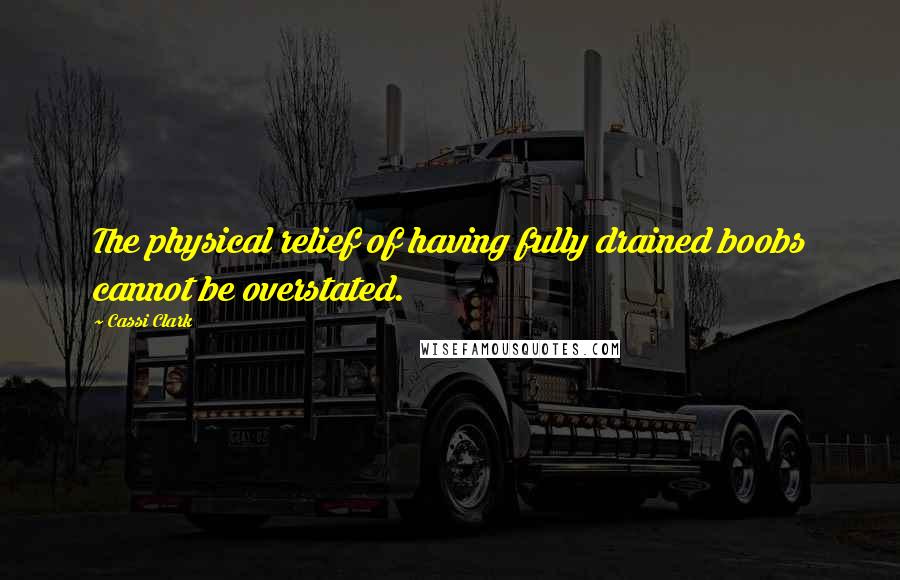 The physical relief of having fully drained boobs cannot be overstated.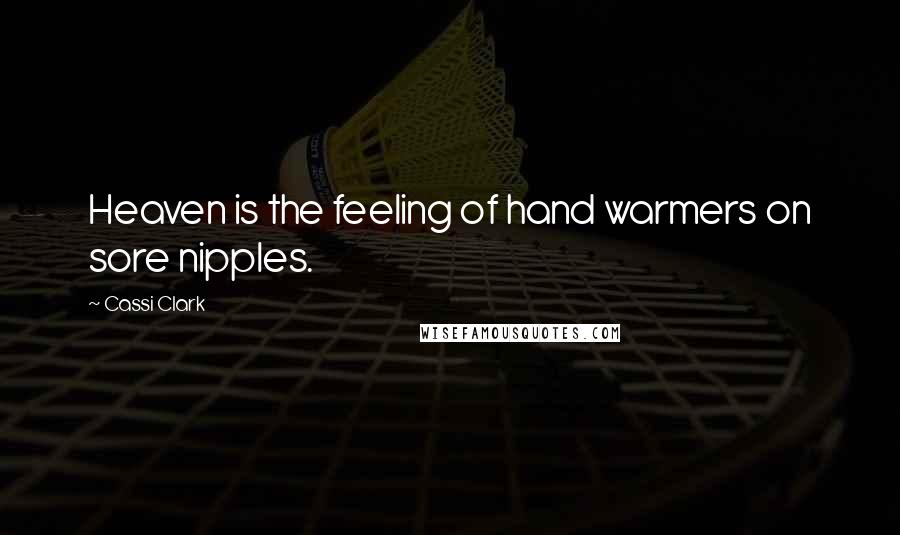 Heaven is the feeling of hand warmers on sore nipples.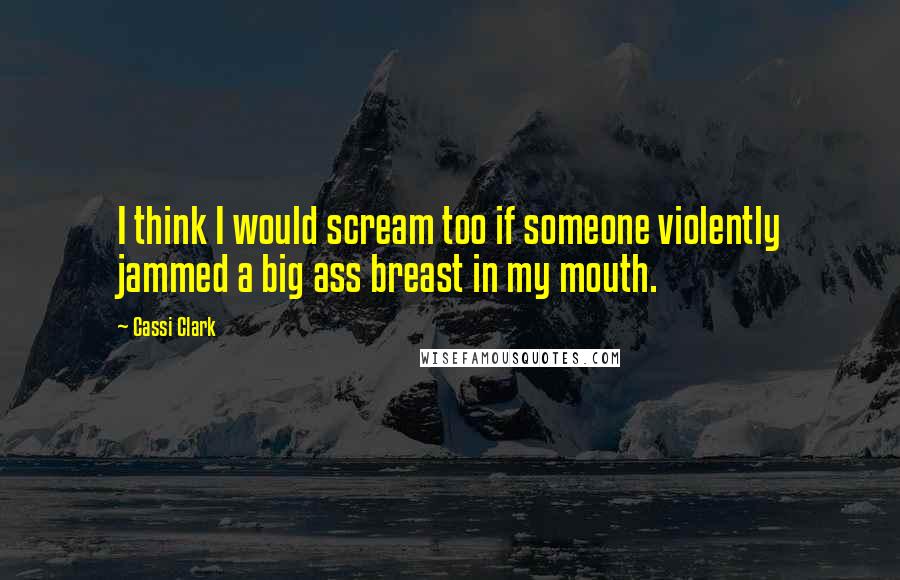 I think I would scream too if someone violently jammed a big ass breast in my mouth.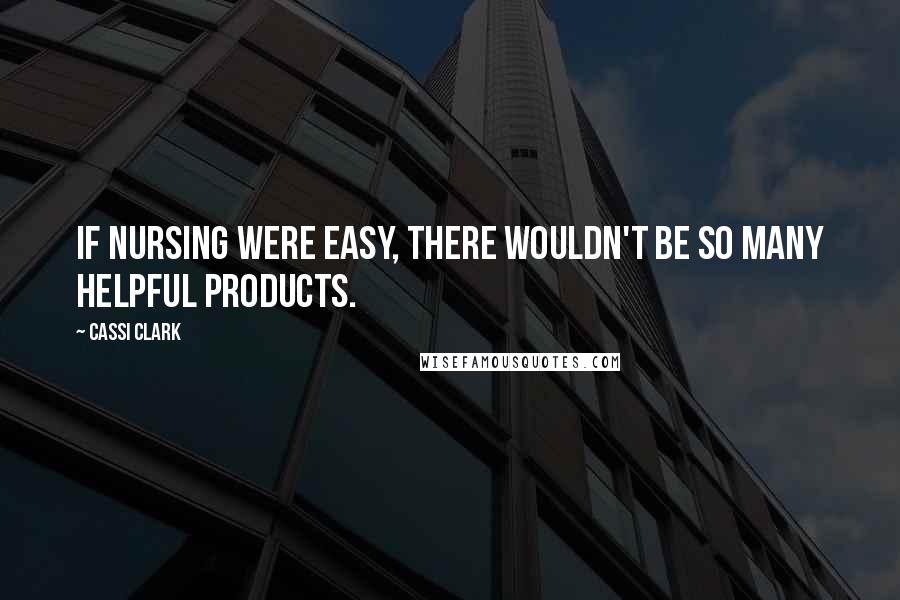 If nursing were easy, there wouldn't be so many helpful products.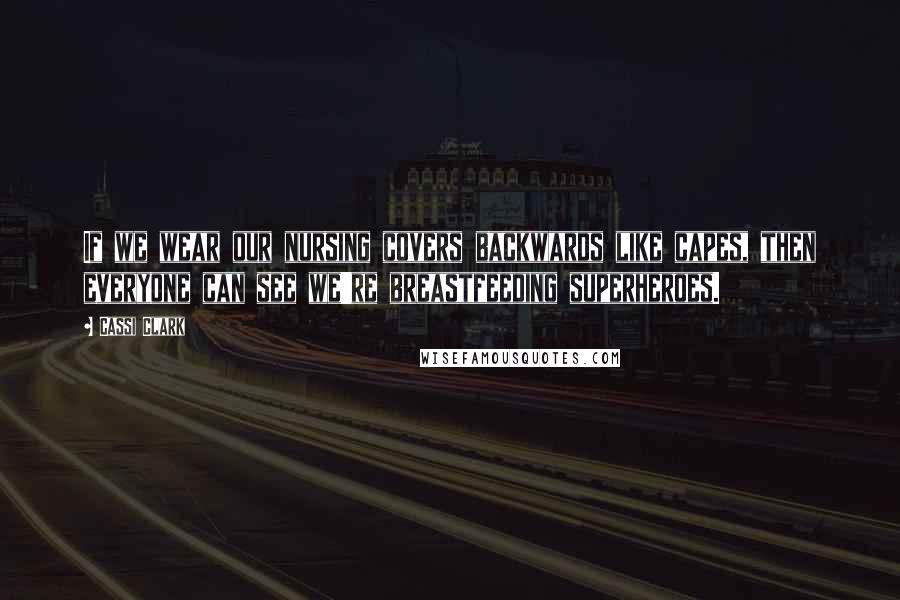 If we wear our nursing covers backwards like capes, then everyone can see we're breastfeeding superheroes.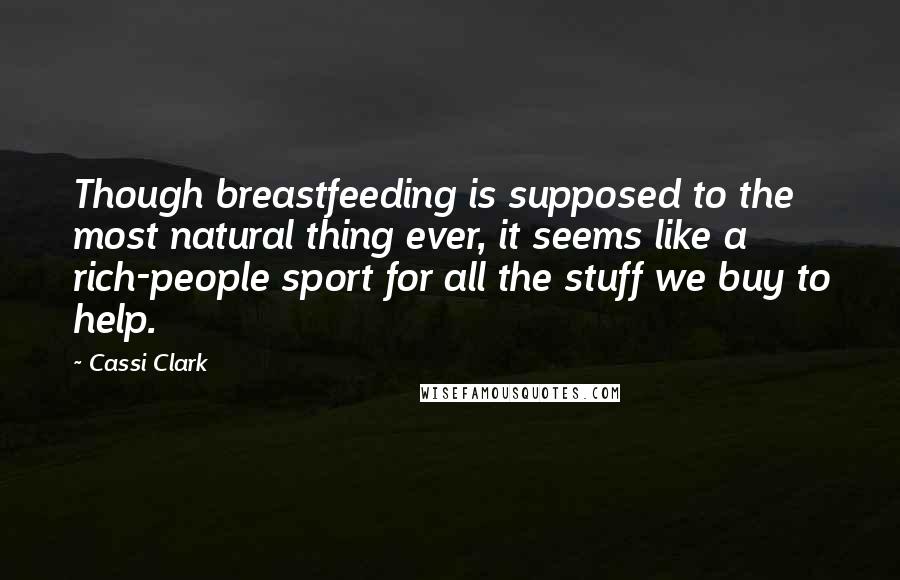 Though breastfeeding is supposed to the most natural thing ever, it seems like a rich-people sport for all the stuff we buy to help.