Casper Crump Quotes
Top 4 wise famous quotes and sayings by Casper Crump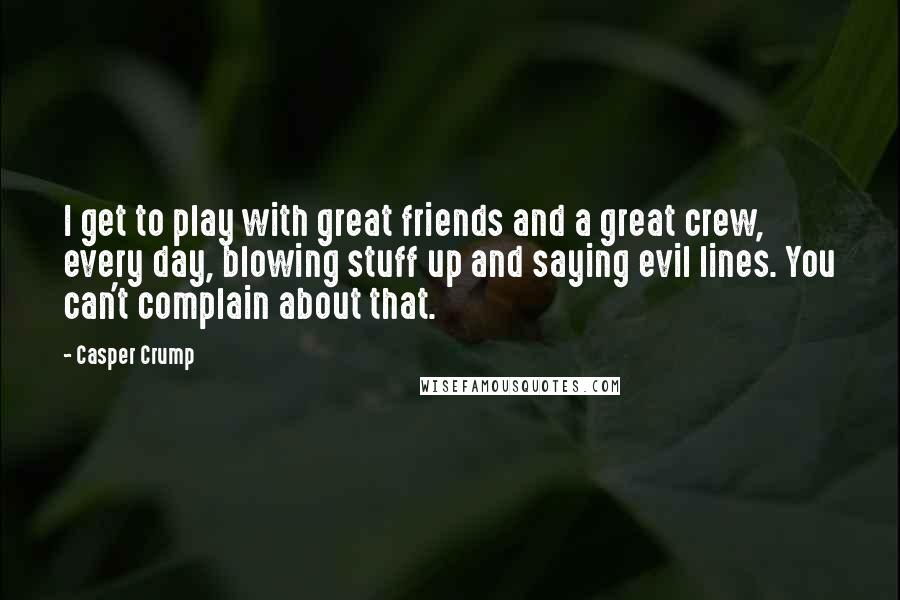 I get to play with great friends and a great crew, every day, blowing stuff up and saying evil lines. You can't complain about that.
I didn't want to play a mediocre villain. I wanted to go full-on.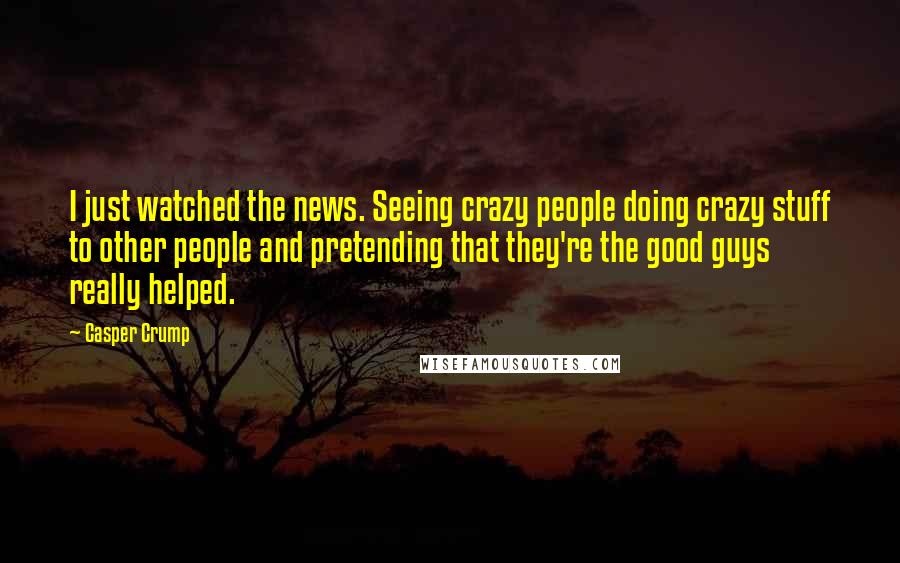 I just watched the news. Seeing crazy people doing crazy stuff to other people and pretending that they're the good guys really helped.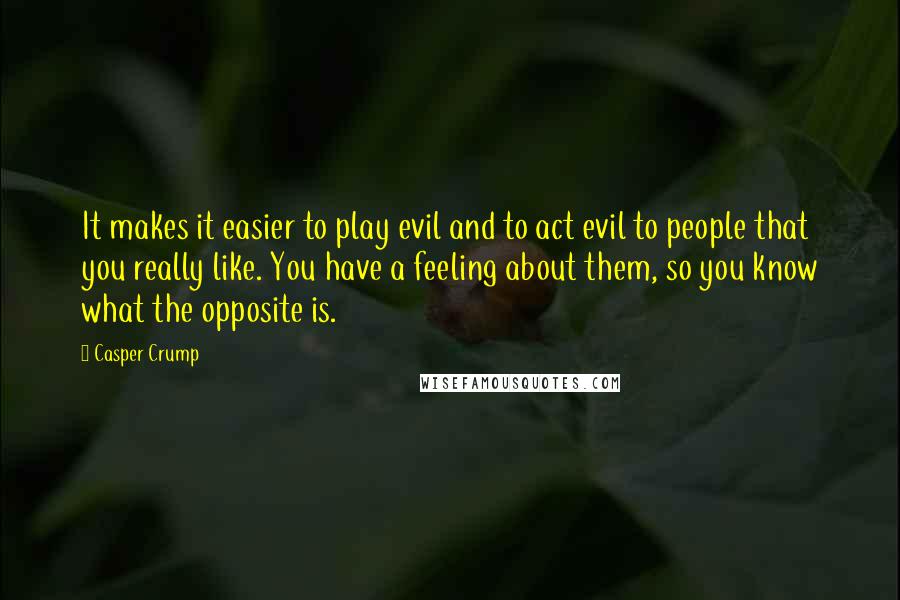 It makes it easier to play evil and to act evil to people that you really like. You have a feeling about them, so you know what the opposite is.