Carmen Busquets Quotes
Top 9 wise famous quotes and sayings by Carmen Busquets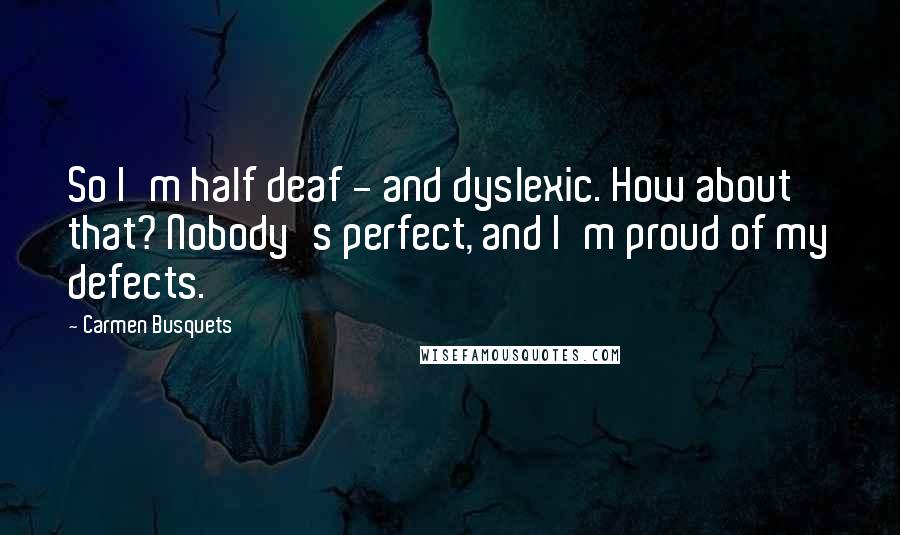 So I'm half deaf - and dyslexic. How about that? Nobody's perfect, and I'm proud of my defects.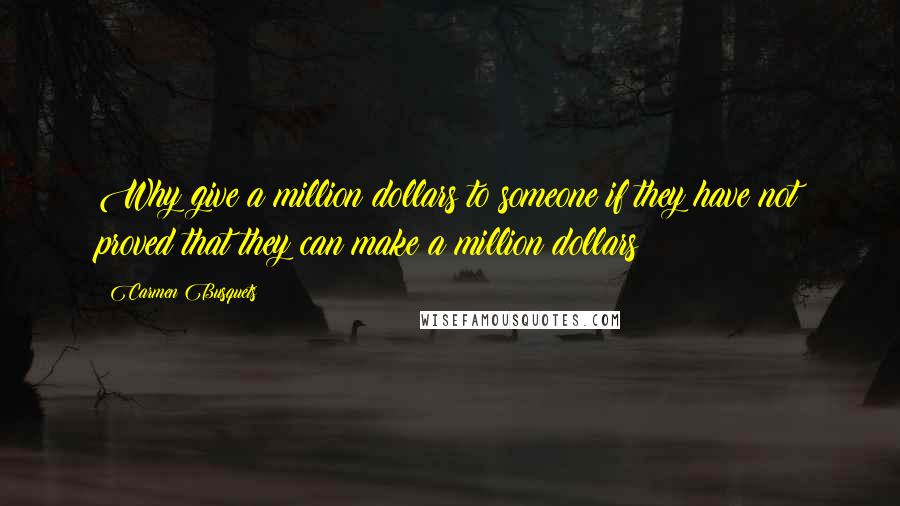 Why give a million dollars to someone if they have not proved that they can make a million dollars?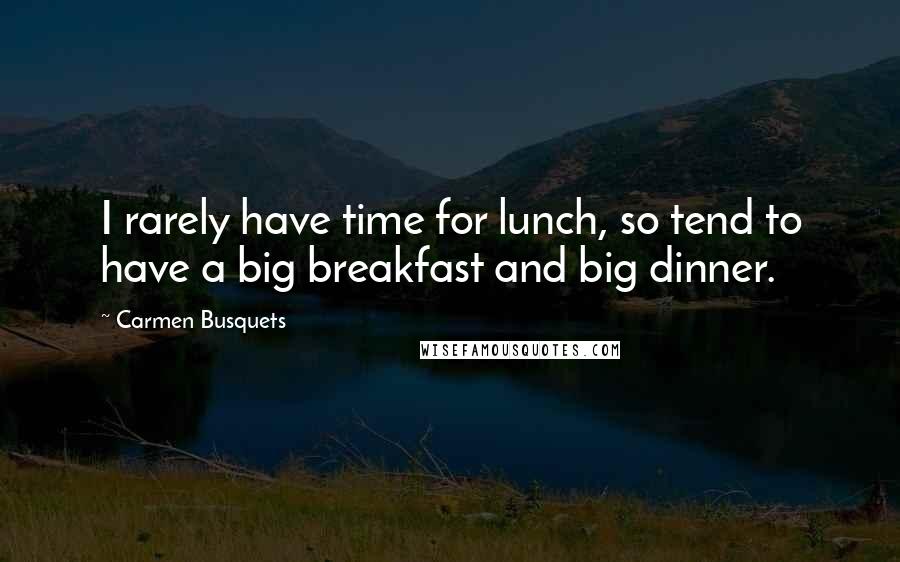 I rarely have time for lunch, so tend to have a big breakfast and big dinner.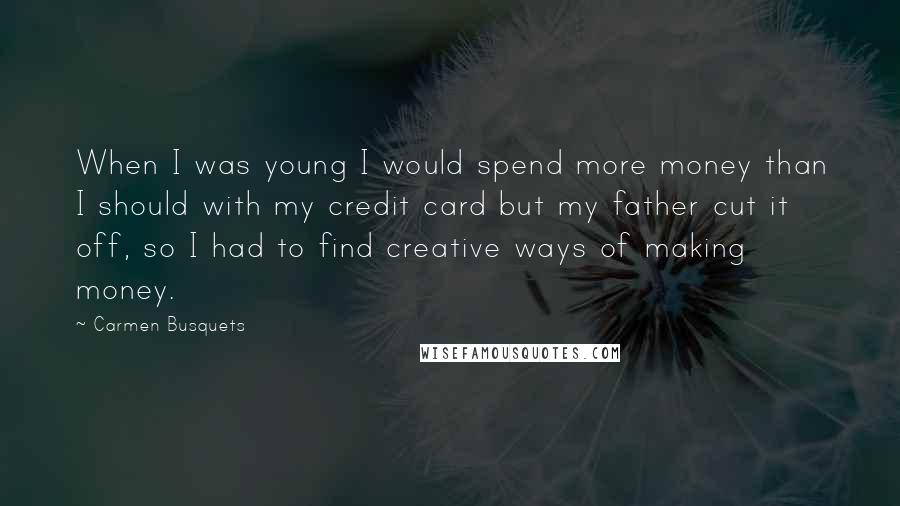 When I was young I would spend more money than I should with my credit card but my father cut it off, so I had to find creative ways of making money.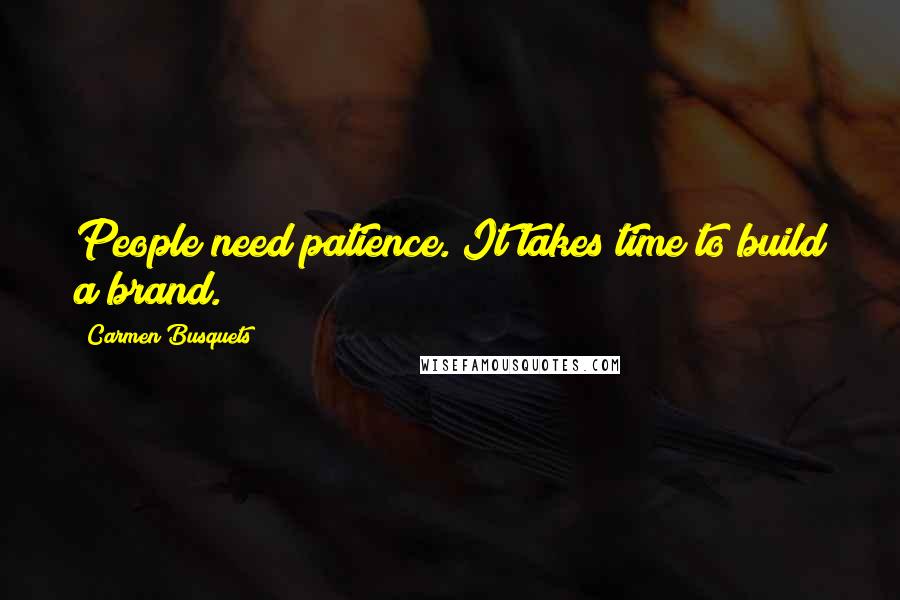 People need patience. It takes time to build a brand.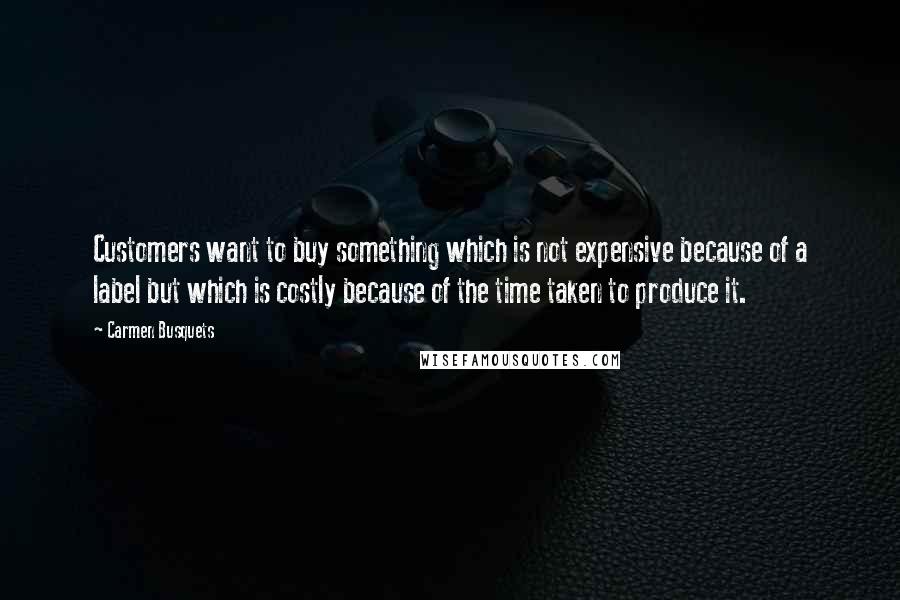 Customers want to buy something which is not expensive because of a label but which is costly because of the time taken to produce it.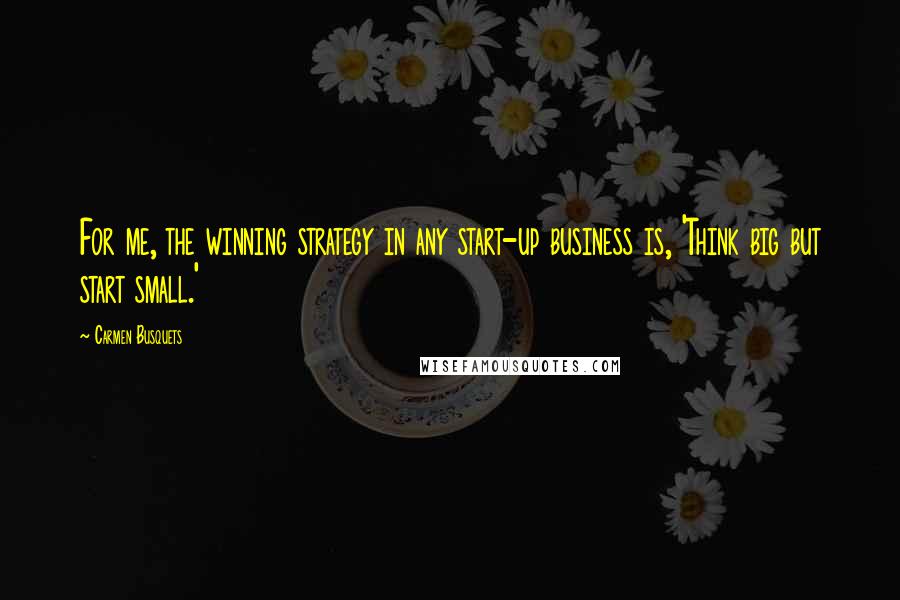 For me, the winning strategy in any start-up business is, 'Think big but start small.'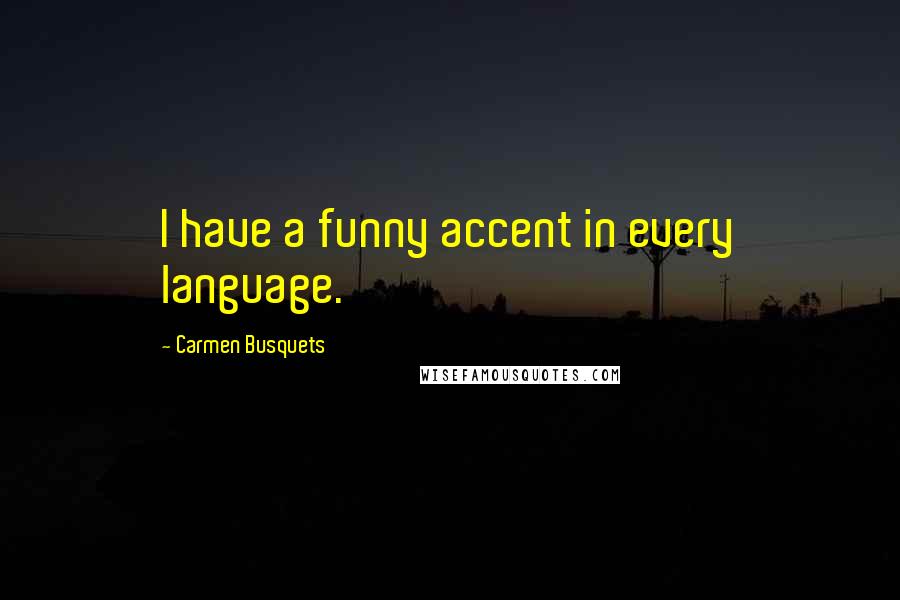 I have a funny accent in every language.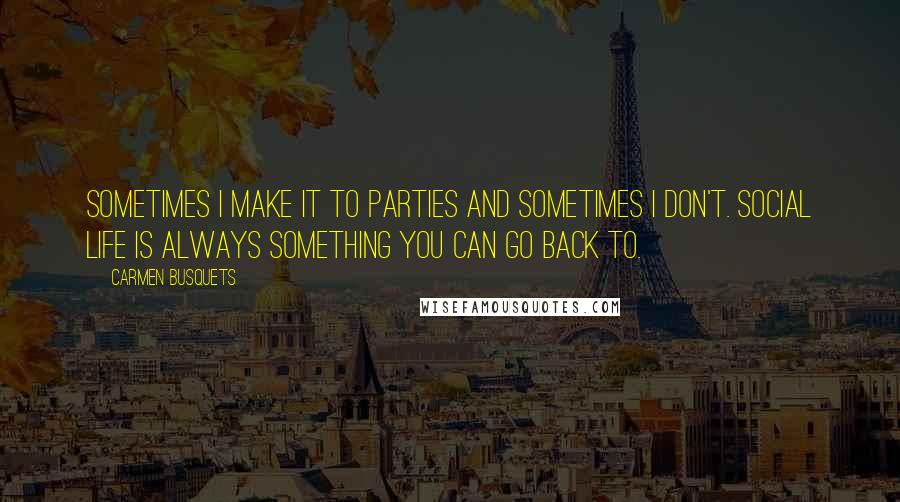 Sometimes I make it to parties and sometimes I don't. Social life is always something you can go back to.