C.J. Hill Quotes
Top 5 wise famous quotes and sayings by C.J. Hill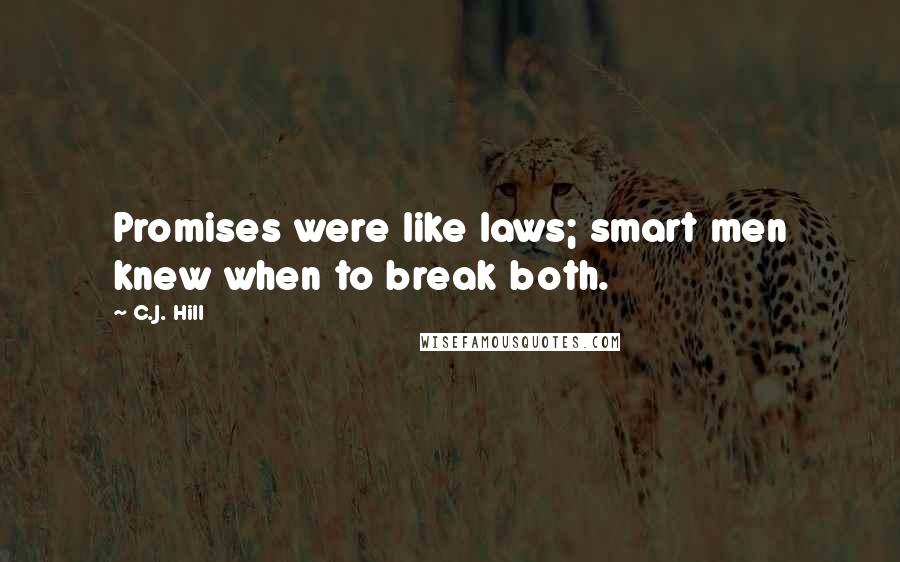 Promises were like laws; smart men knew when to break both.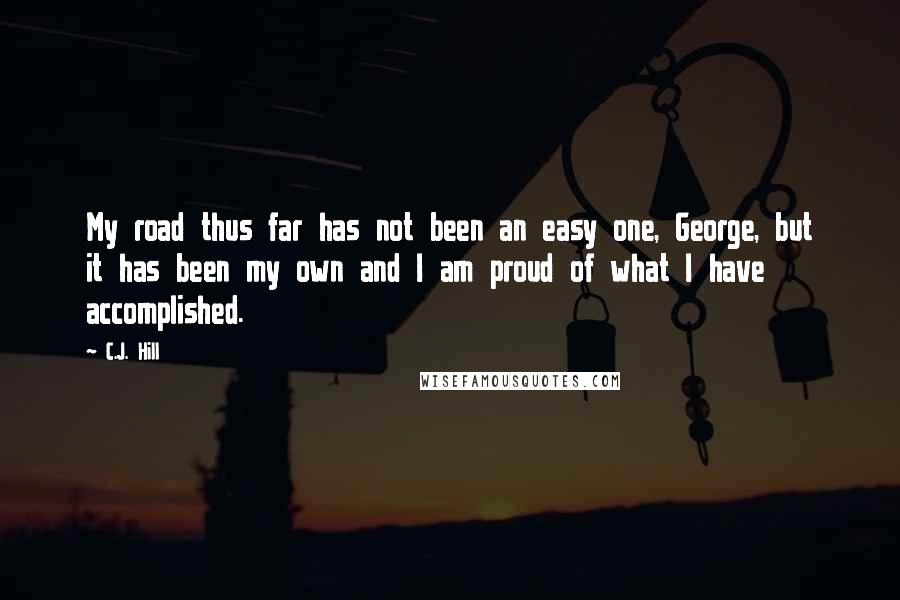 My road thus far has not been an easy one, George, but it has been my own and I am proud of what I have accomplished.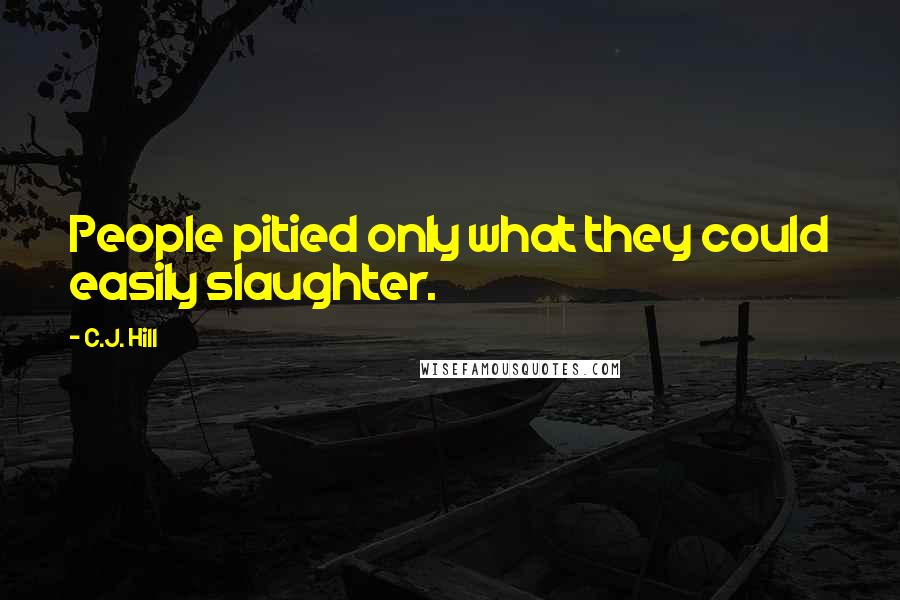 People pitied only what they could easily slaughter.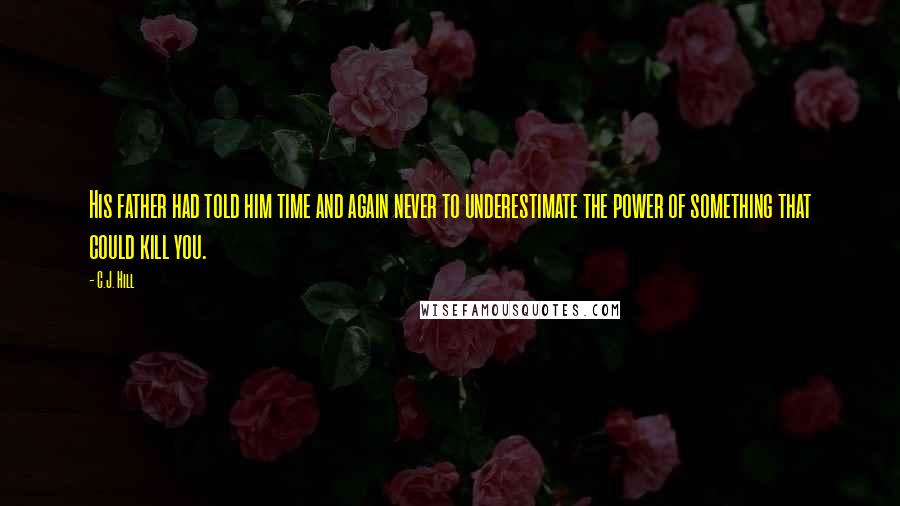 His father had told him time and again never to underestimate the power of something that could kill you.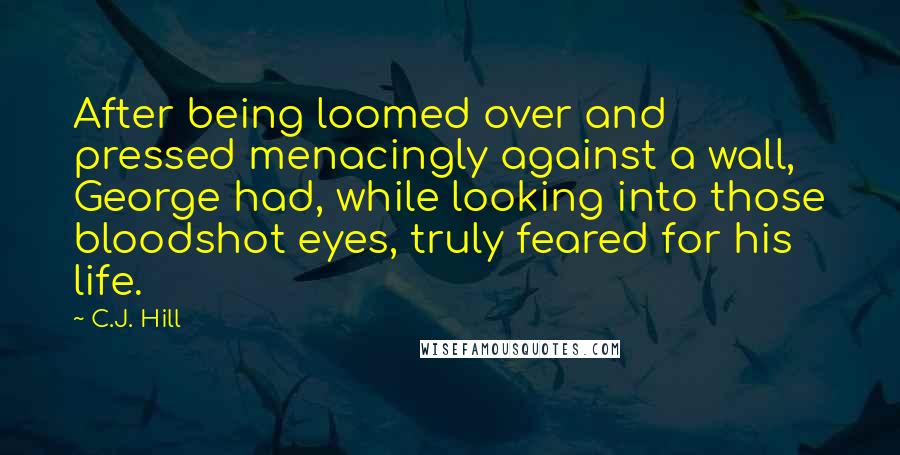 After being loomed over and pressed menacingly against a wall, George had, while looking into those bloodshot eyes, truly feared for his life.