Bronnie Ware Quotes
Top 18 wise famous quotes and sayings by Bronnie Ware
Bronnie Ware Famous Quotes & Sayings
Discover top inspirational quotes from Bronnie Ware on Wise Famous Quotes.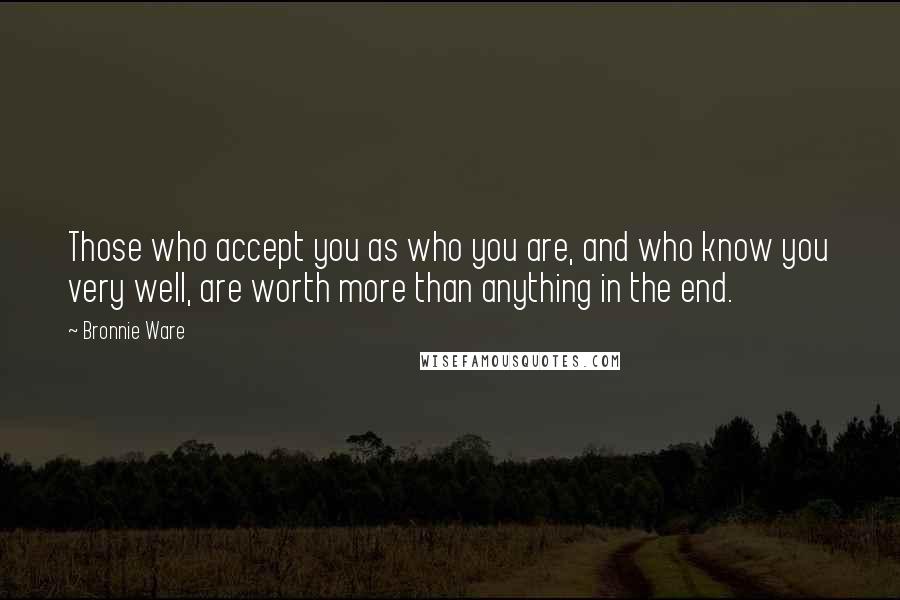 Those who accept you as who you are, and who know you very well, are worth more than anything in the end.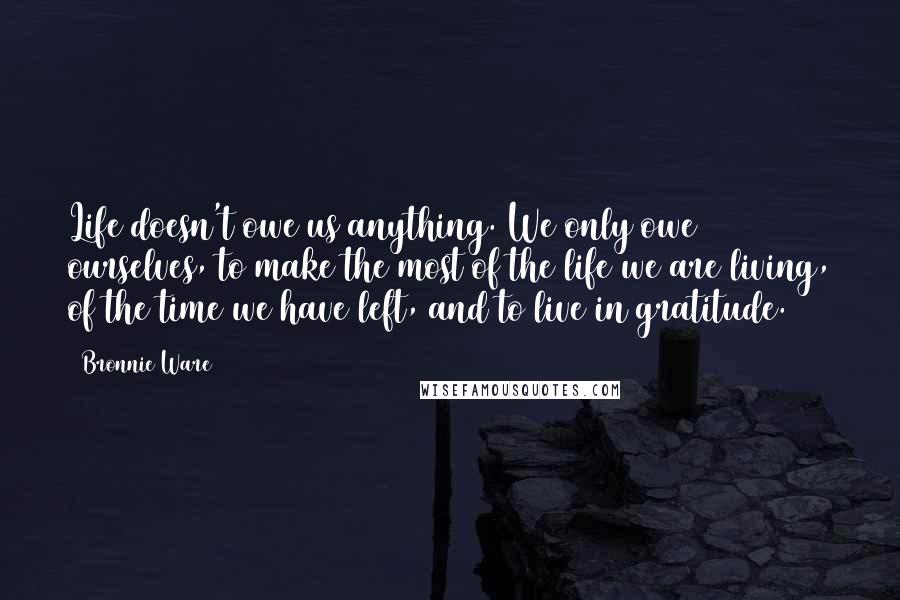 Life doesn't owe us anything. We only owe ourselves, to make the most of the life we are living, of the time we have left, and to live in gratitude.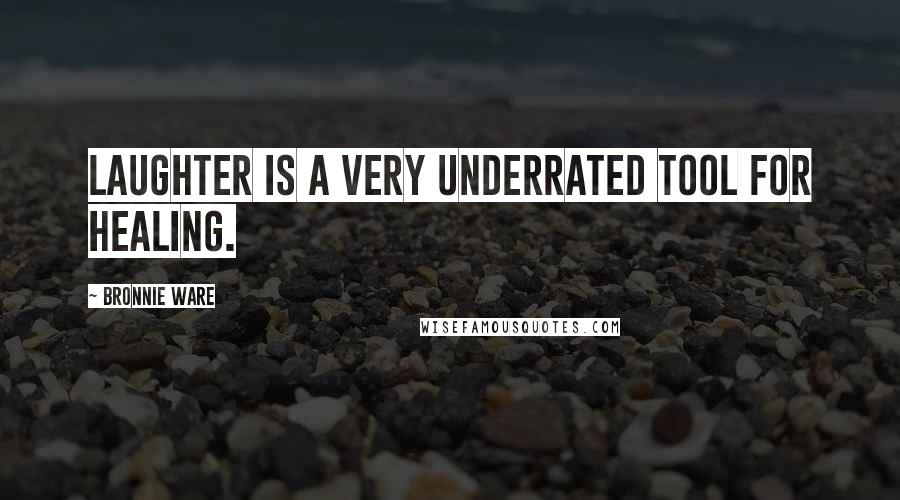 Laughter is a very underrated tool for healing.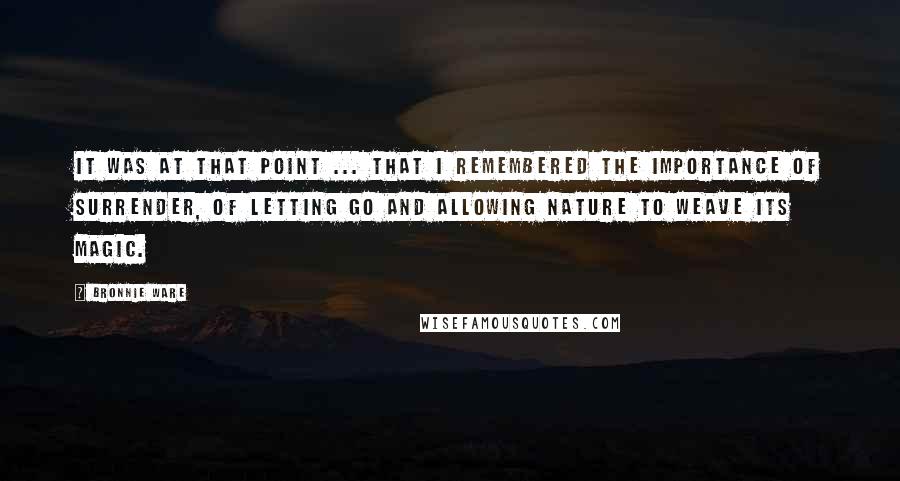 It was at that point ... that I remembered the importance of surrender, of letting go and allowing nature to weave its magic.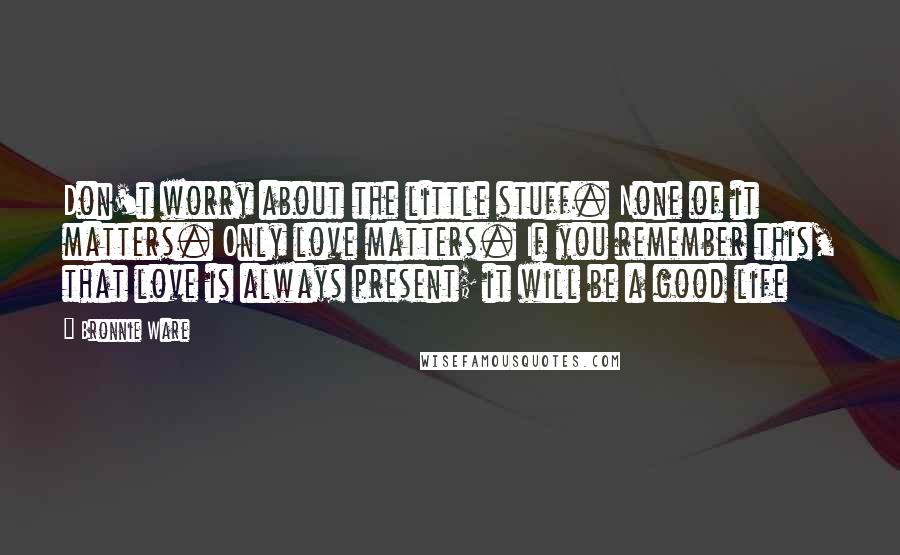 Don't worry about the little stuff. None of it matters. Only love matters. If you remember this, that love is always present; it will be a good life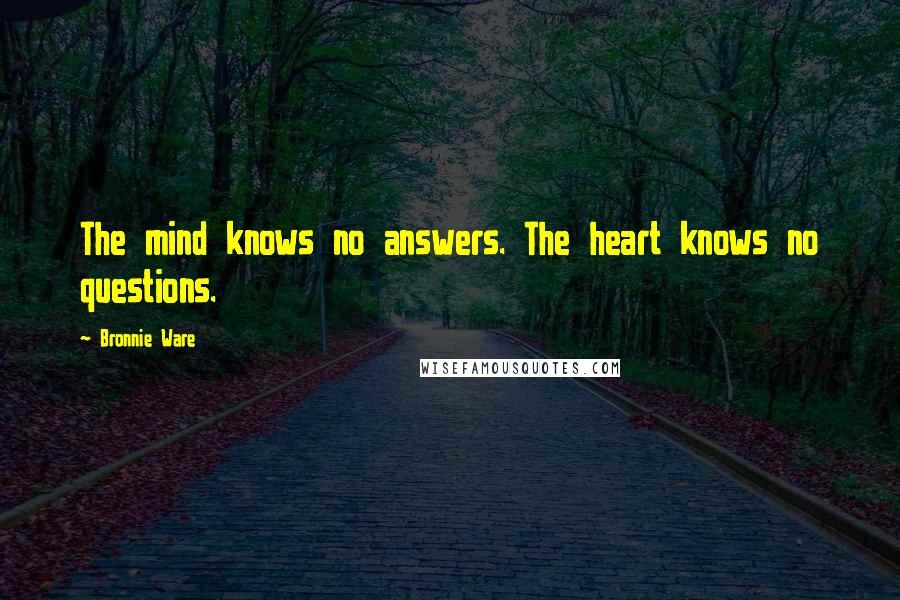 The mind knows no answers. The heart knows no questions.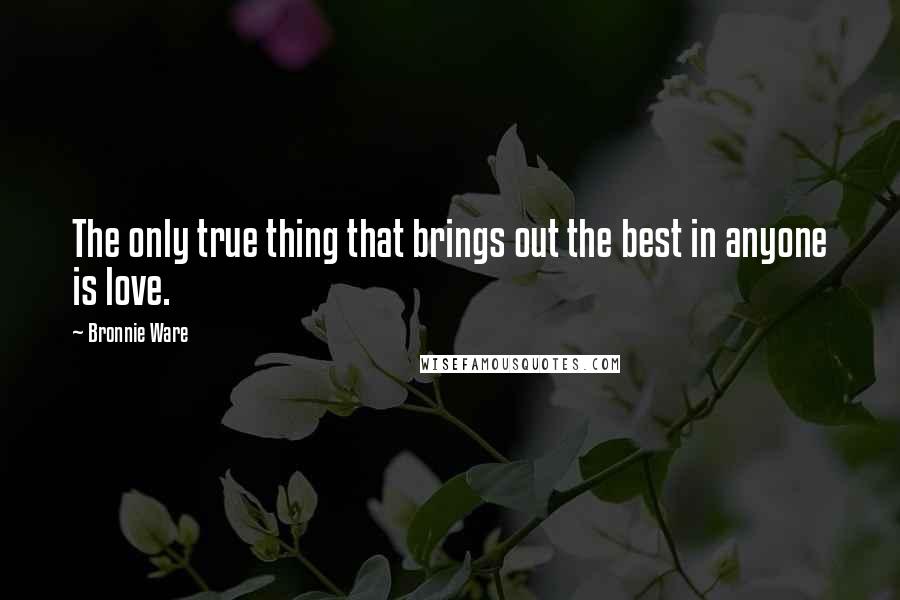 The only true thing that brings out the best in anyone is love.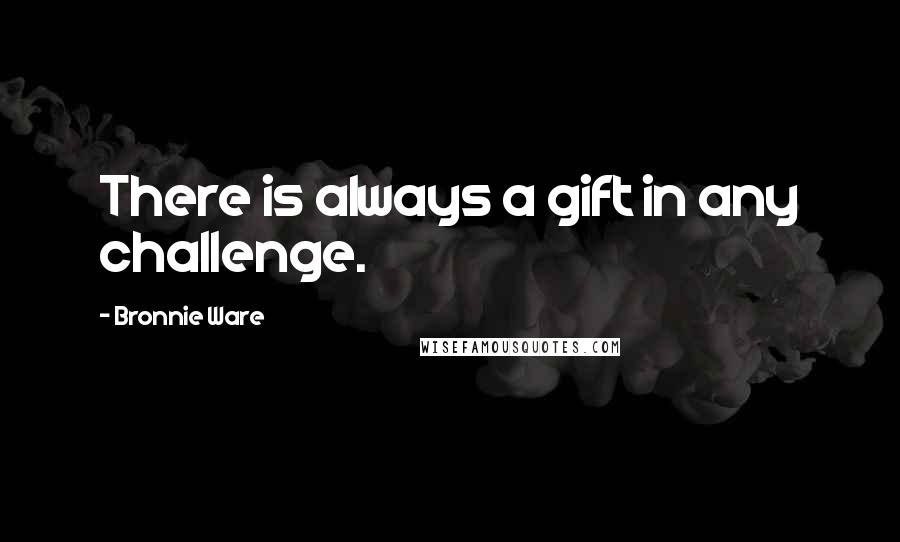 There is always a gift in any challenge.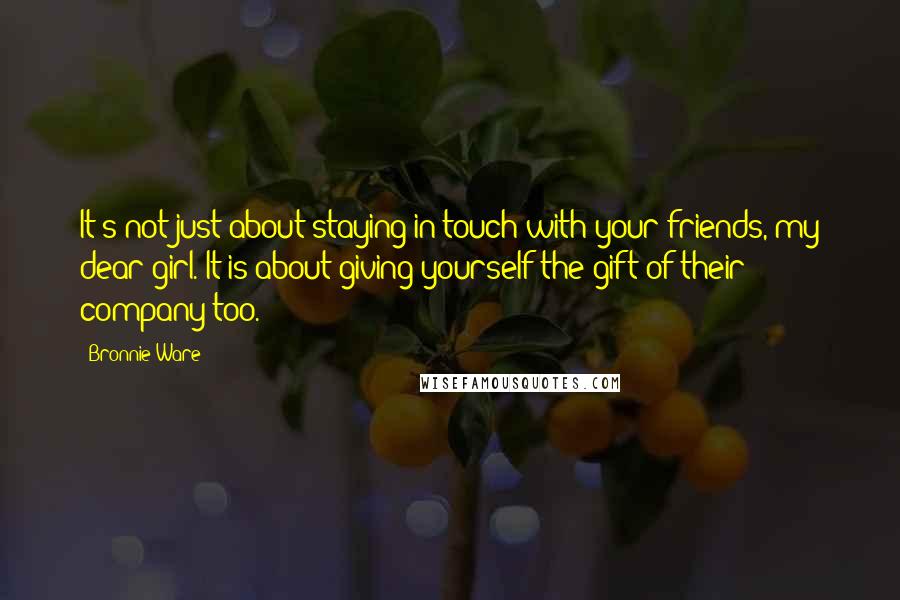 It's not just about staying in touch with your friends, my dear girl. It is about giving yourself the gift of their company too.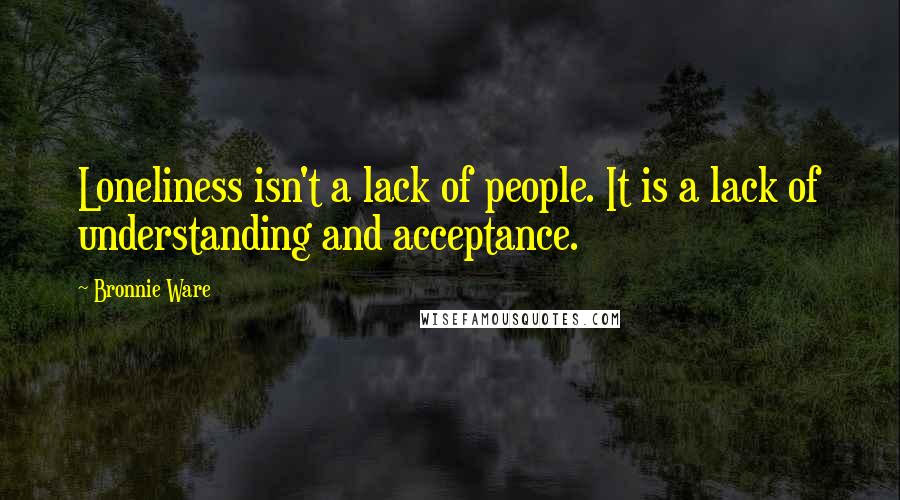 Loneliness isn't a lack of people. It is a lack of understanding and acceptance.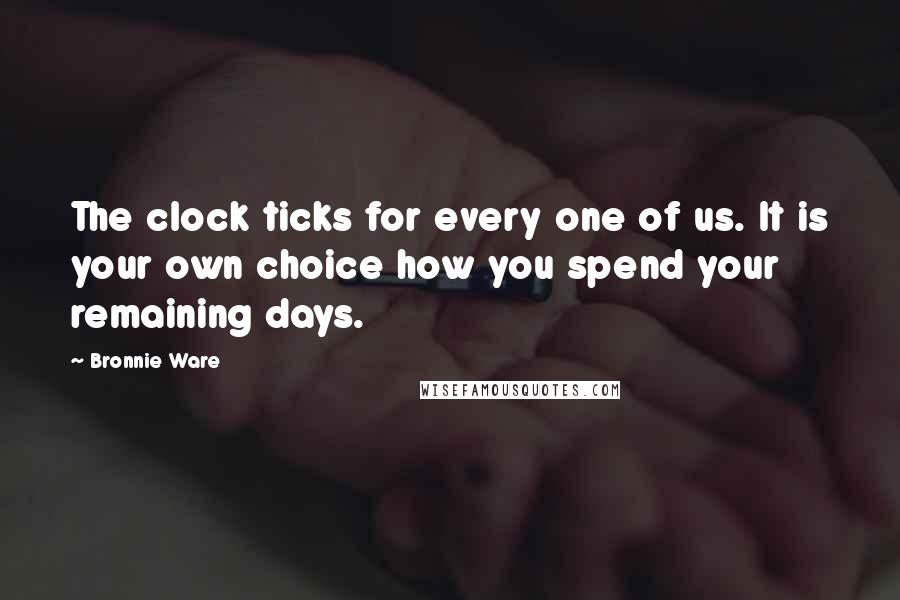 The clock ticks for every one of us. It is your own choice how you spend your remaining days.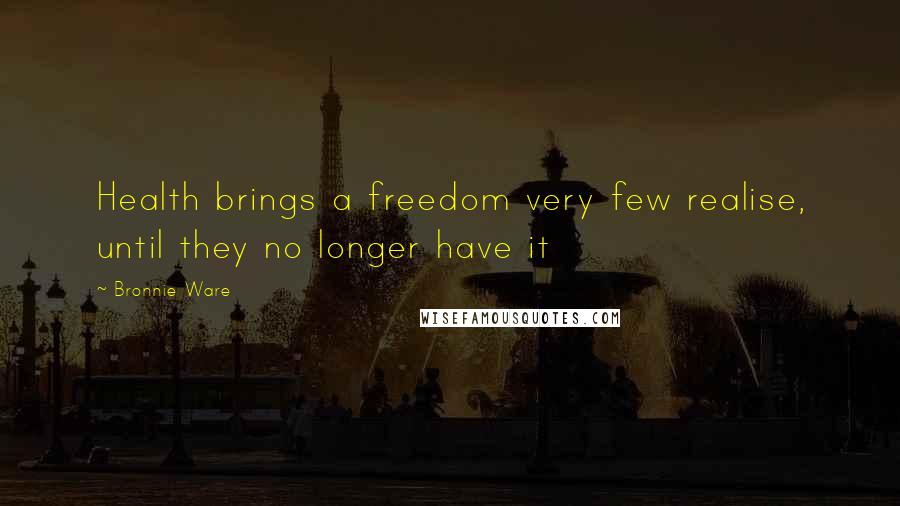 Health brings a freedom very few realise, until they no longer have it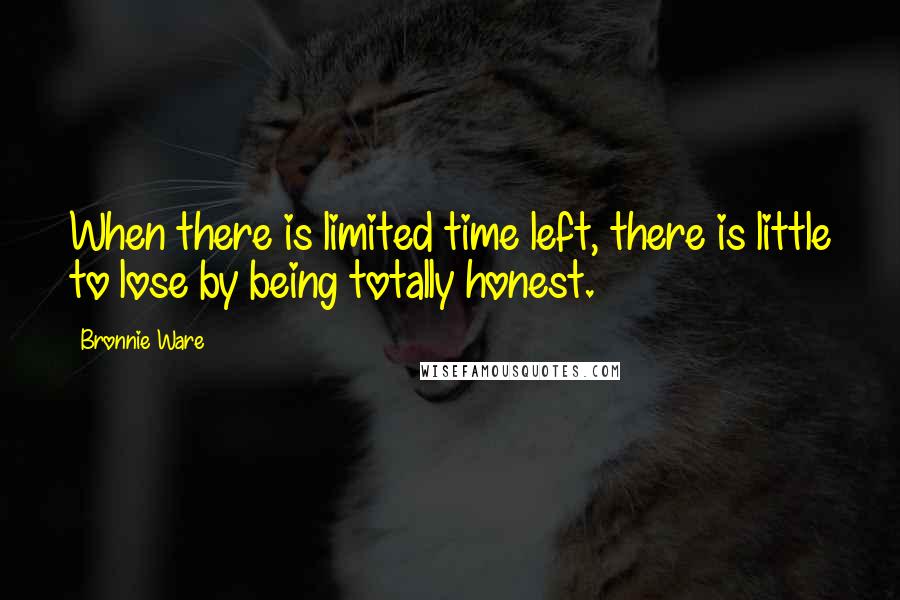 When there is limited time left, there is little to lose by being totally honest.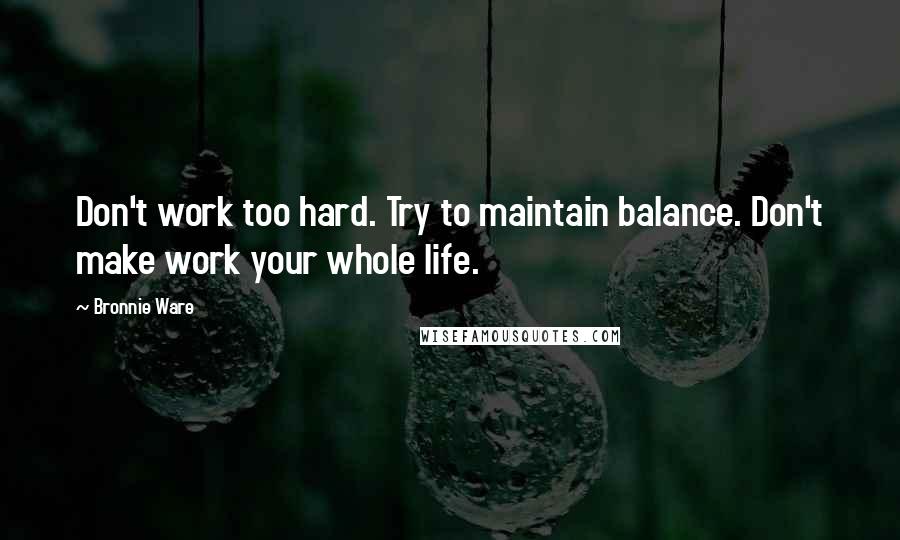 Don't work too hard. Try to maintain balance. Don't make work your whole life.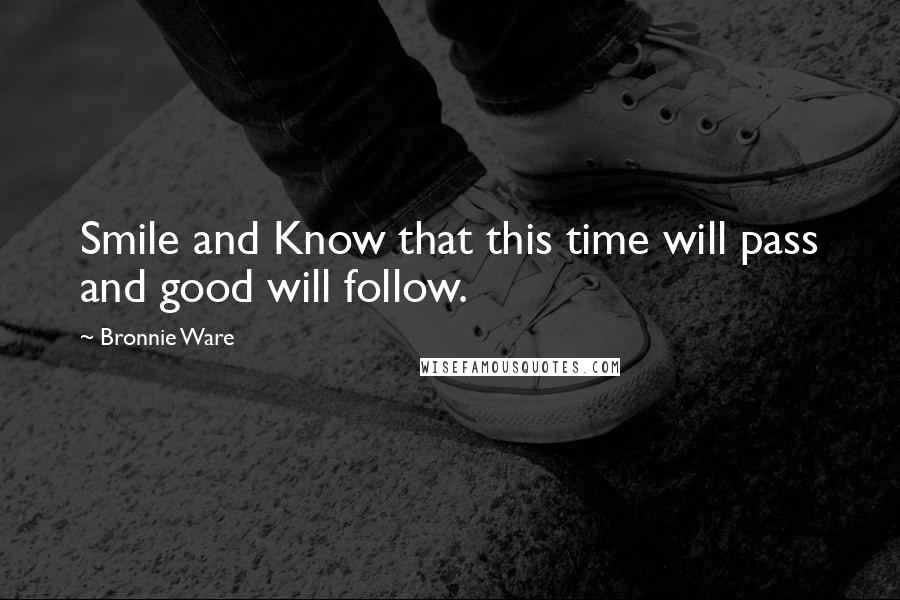 Smile and Know that this time will pass and good will follow.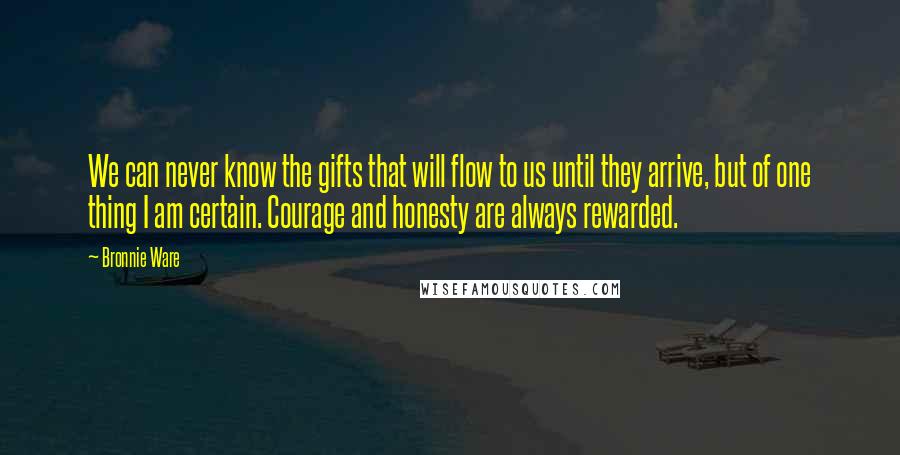 We can never know the gifts that will flow to us until they arrive, but of one thing I am certain. Courage and honesty are always rewarded.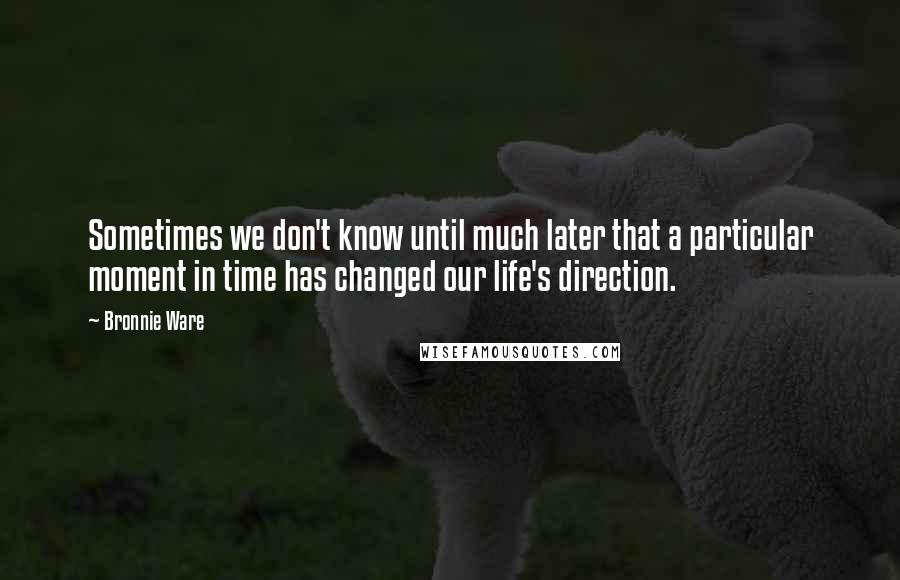 Sometimes we don't know until much later that a particular moment in time has changed our life's direction.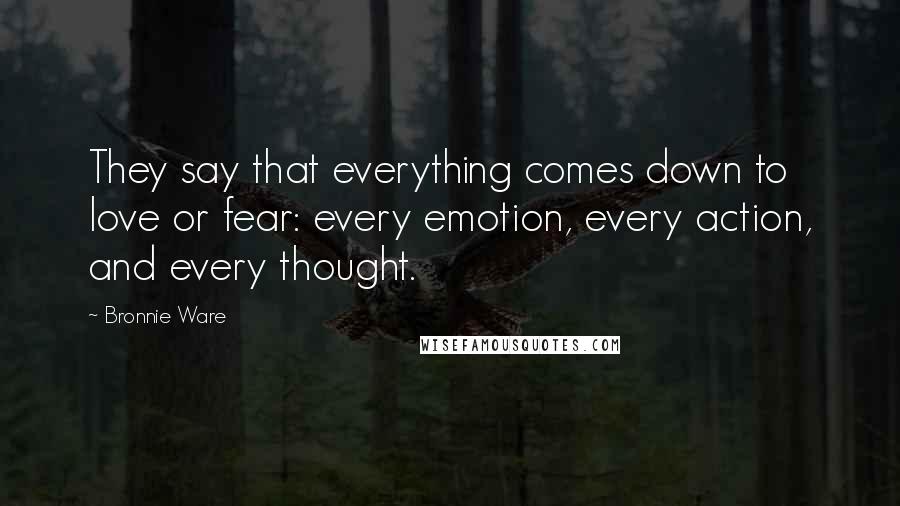 They say that everything comes down to love or fear: every emotion, every action, and every thought.