The Best Camera Quotes
Collection of top 54 famous quotes about The Best Camera
The Best Camera Quotes & Sayings
Happy to read and share the best inspirational The Best Camera quotes, sayings and quotations on Wise Famous Quotes.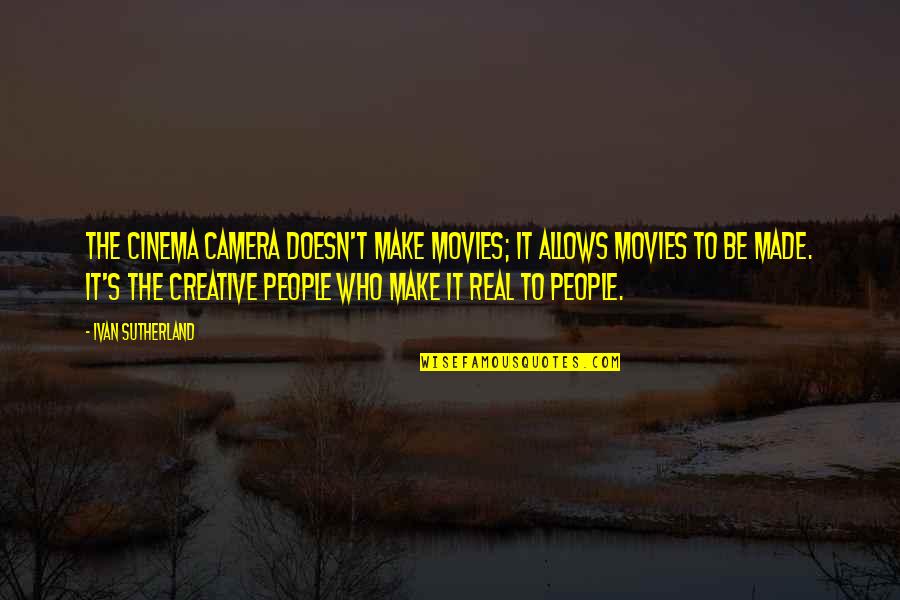 The cinema camera doesn't make movies; it allows movies to be made. It's the creative people who make it real to people.
—
Ivan Sutherland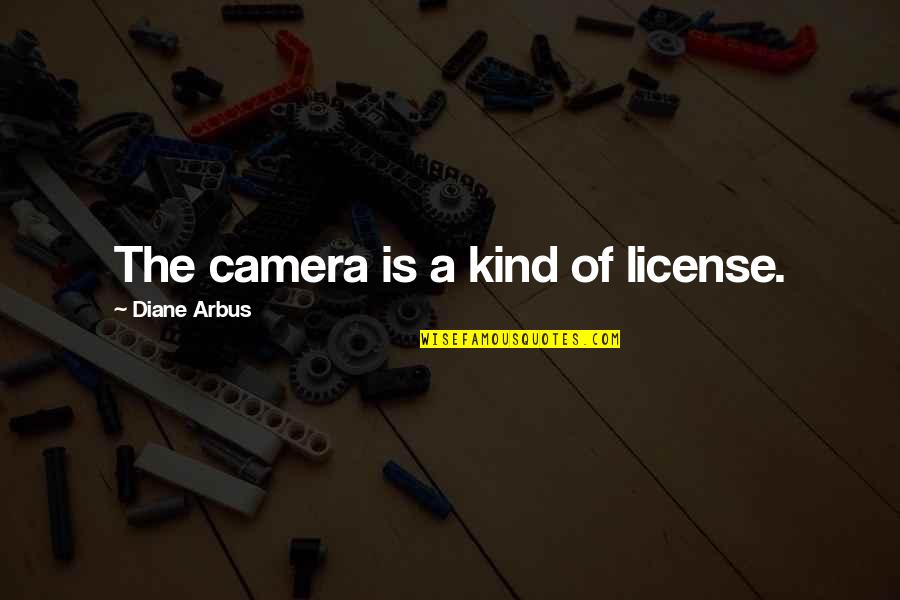 The camera is a kind of license.
—
Diane Arbus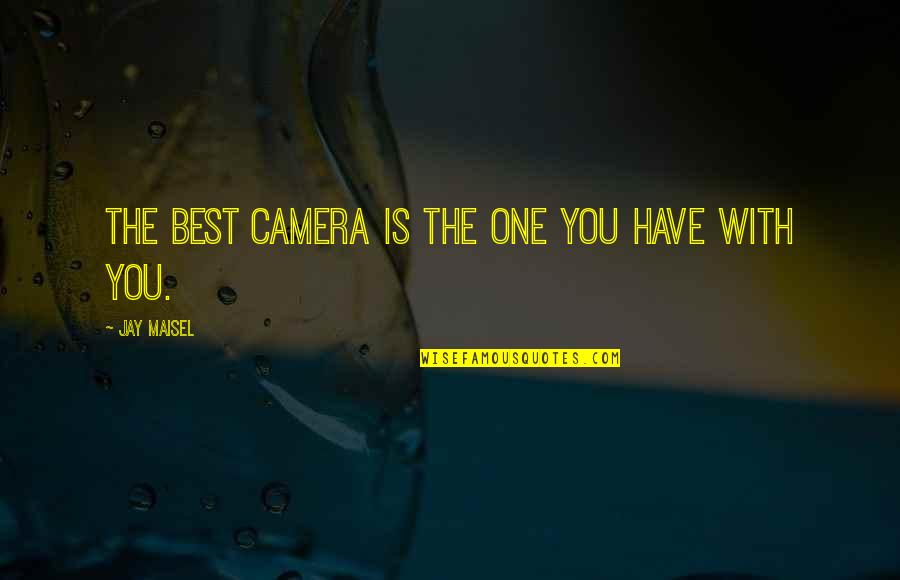 The best camera is the one you have with you.
—
Jay Maisel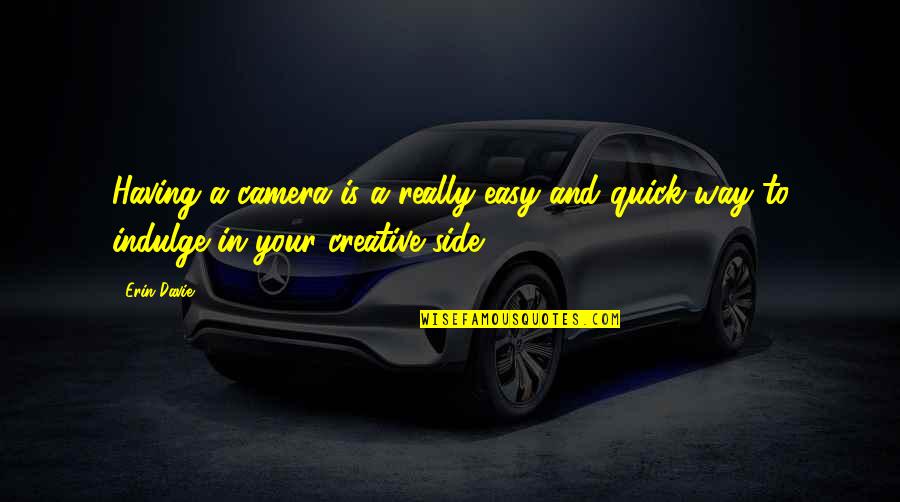 Having a camera is a really easy and quick way to indulge in your creative side.
—
Erin Davie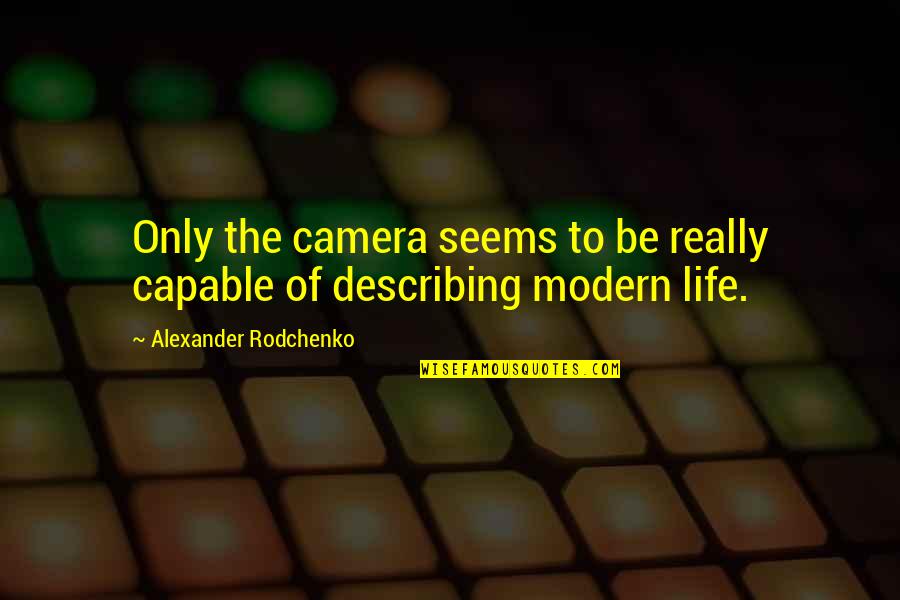 Only the camera seems to be really capable of describing modern life.
—
Alexander Rodchenko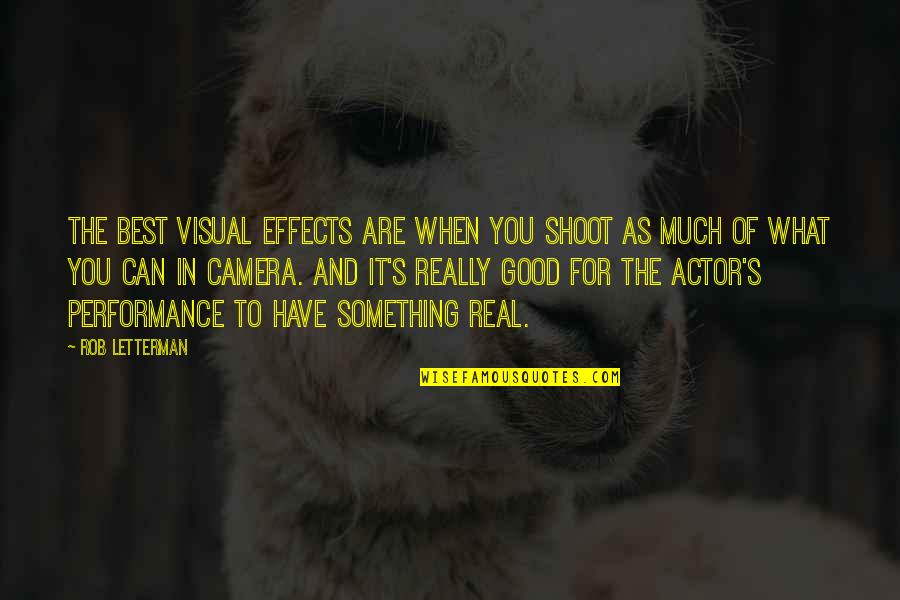 The best visual effects are when you shoot as much of what you can in camera. And it's really good for the actor's performance to have something real.
—
Rob Letterman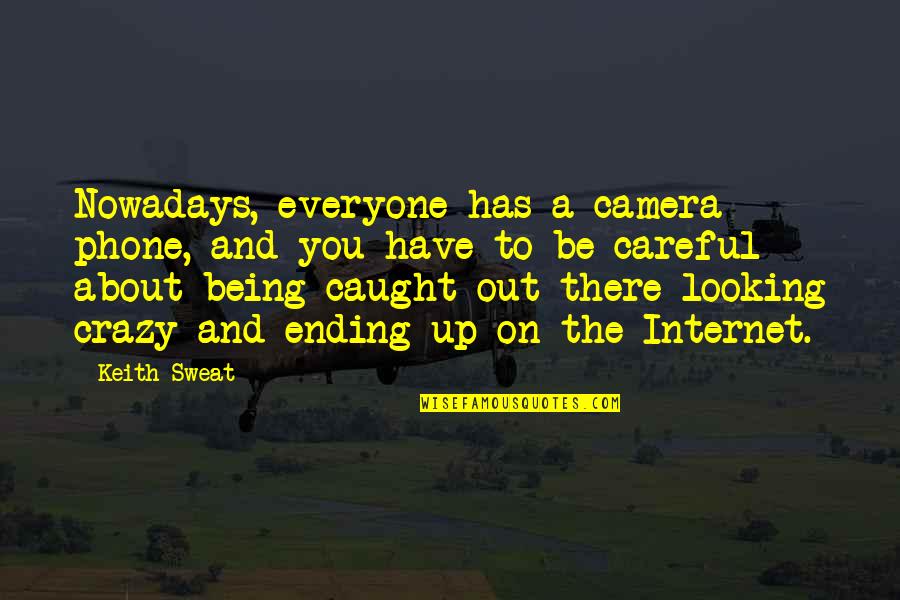 Nowadays, everyone has a camera phone, and you have to be careful about being caught out there looking crazy and ending up on the Internet. —
Keith Sweat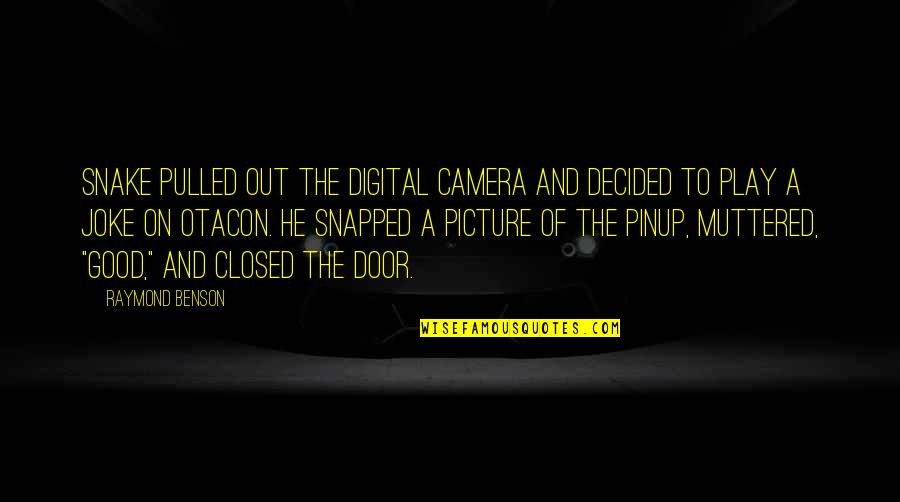 Snake pulled out the digital camera and decided to play a joke on Otacon. He snapped a picture of the pinup, muttered, "Good," and closed the door. —
Raymond Benson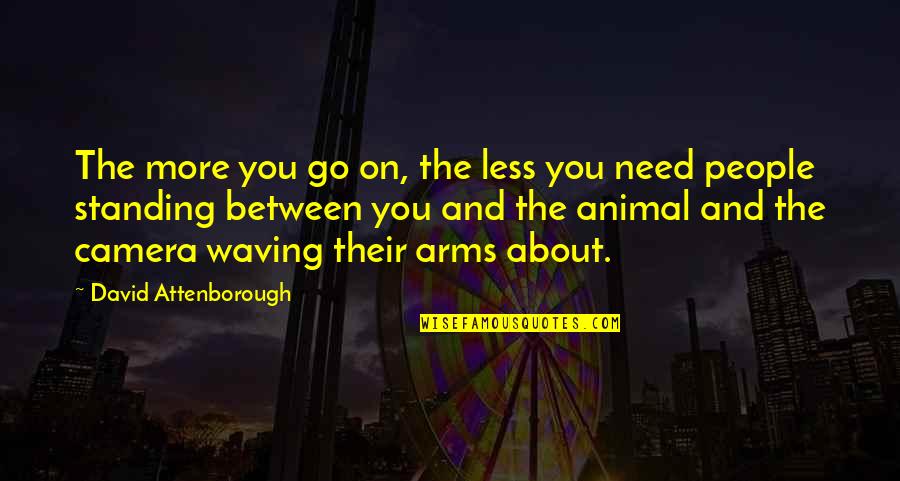 The more you go on, the less you need people standing between you and the animal and the camera waving their arms about. —
David Attenborough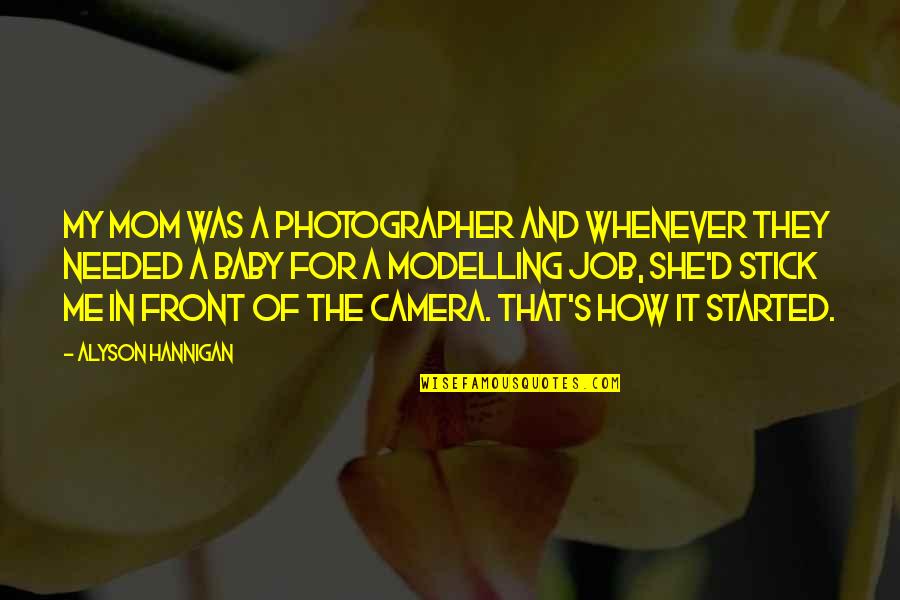 My mom was a photographer and whenever they needed a baby for a modelling job, she'd stick me in front of the camera. That's how it started. —
Alyson Hannigan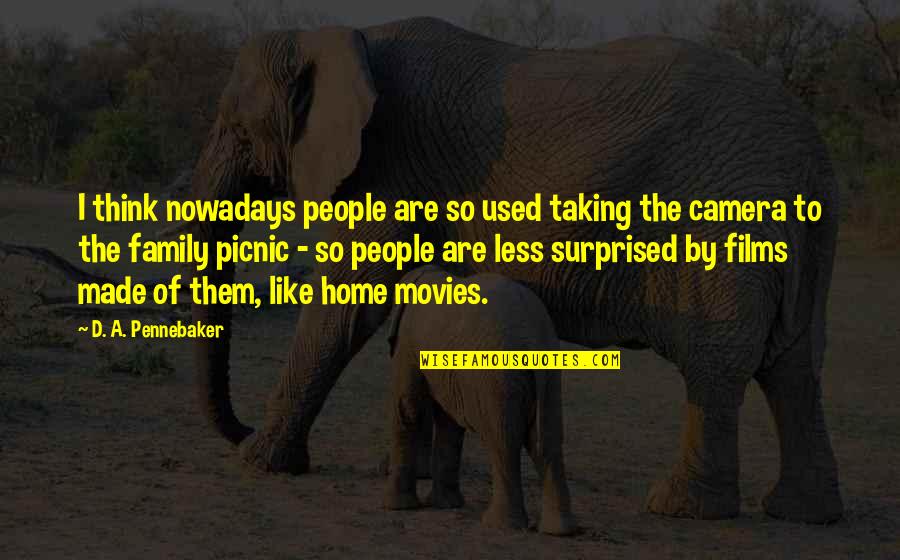 I think nowadays people are so used taking the camera to the family picnic - so people are less surprised by films made of them, like home movies. —
D. A. Pennebaker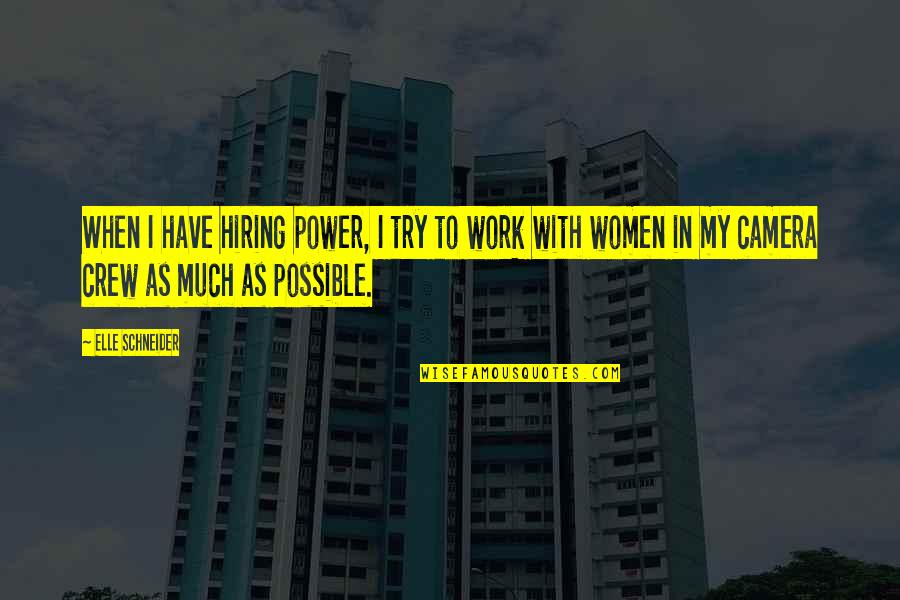 When I have hiring power, I try to work with women in my camera crew as much as possible. —
Elle Schneider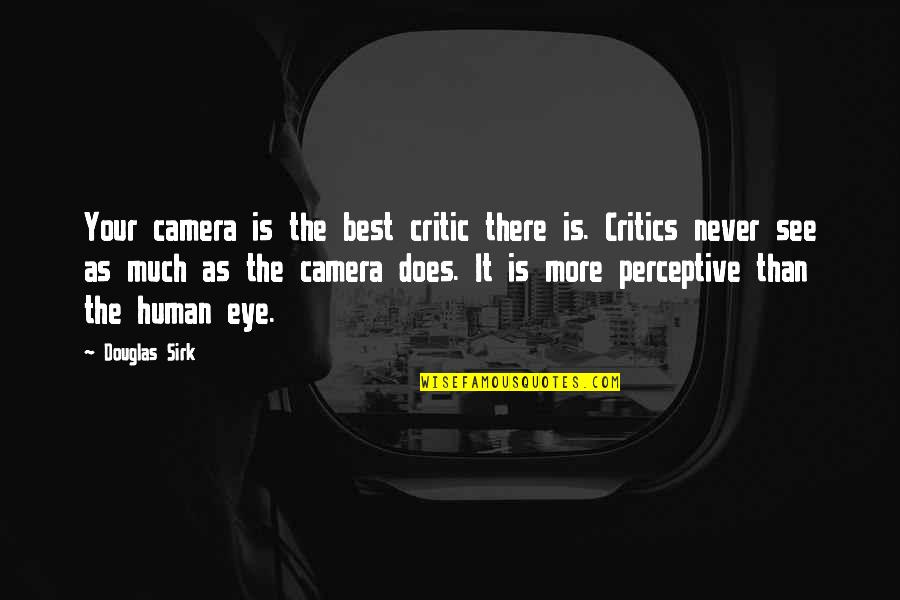 Your camera is the best critic there is. Critics never see as much as the camera does. It is more perceptive than the human eye. —
Douglas Sirk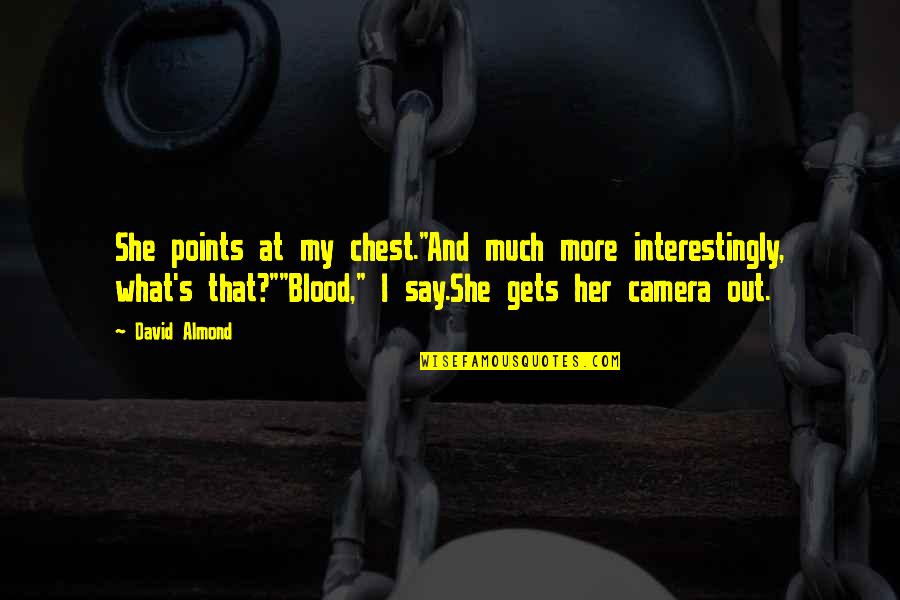 She points at my chest.
"And much more interestingly, what's that?"
"Blood," I say.
She gets her camera out. —
David Almond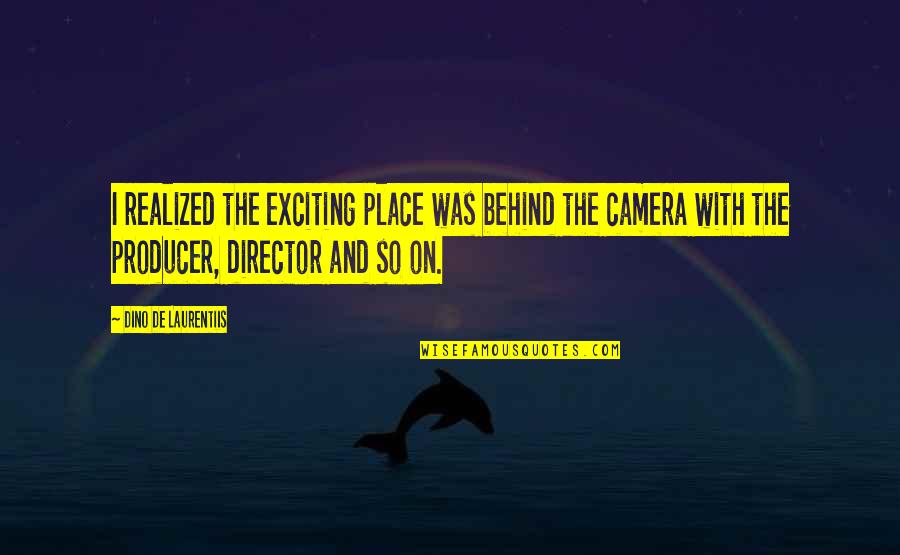 I realized the exciting place was behind the camera with the producer, director and so on. —
Dino De Laurentiis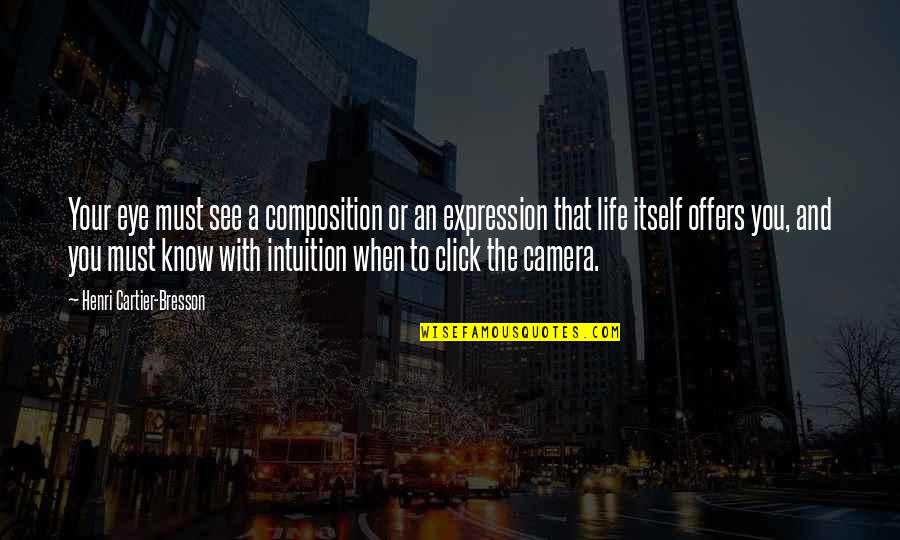 Your eye must see a composition or an expression that life itself offers you, and you must know with intuition when to click the camera. —
Henri Cartier-Bresson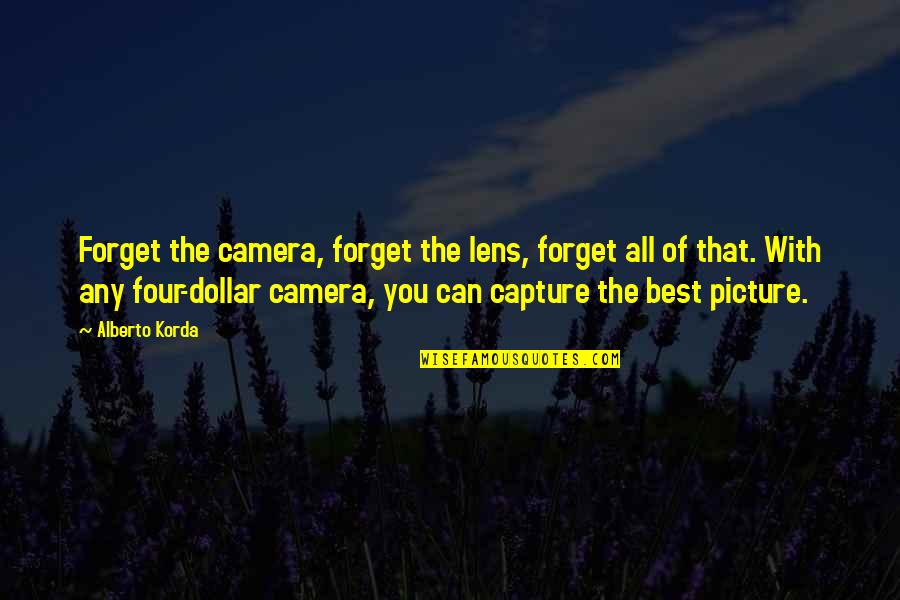 Forget the camera, forget the lens, forget all of that. With any four-dollar camera, you can capture the best picture. —
Alberto Korda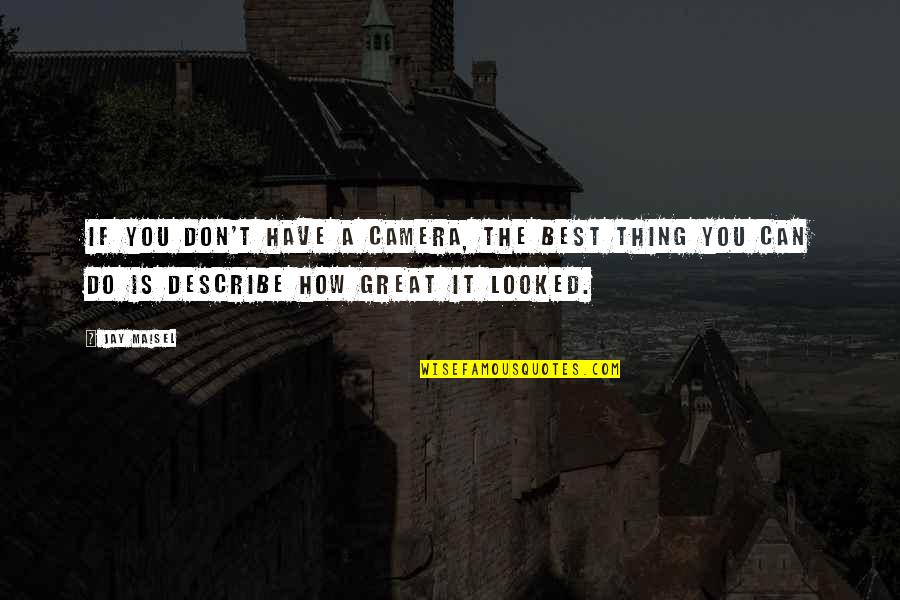 If you don't have a camera, the best thing you can do is describe how great it looked. —
Jay Maisel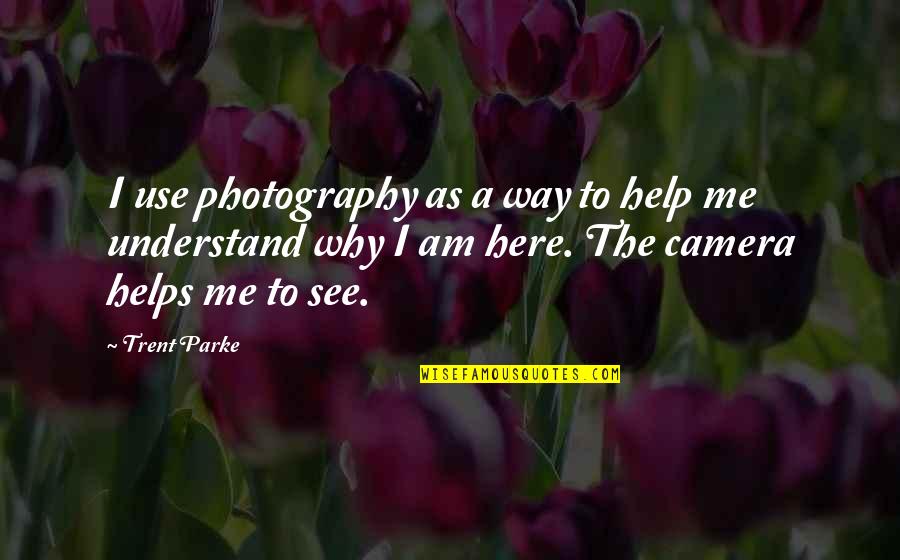 I use photography as a way to help me understand why I am here. The camera helps me to see. —
Trent Parke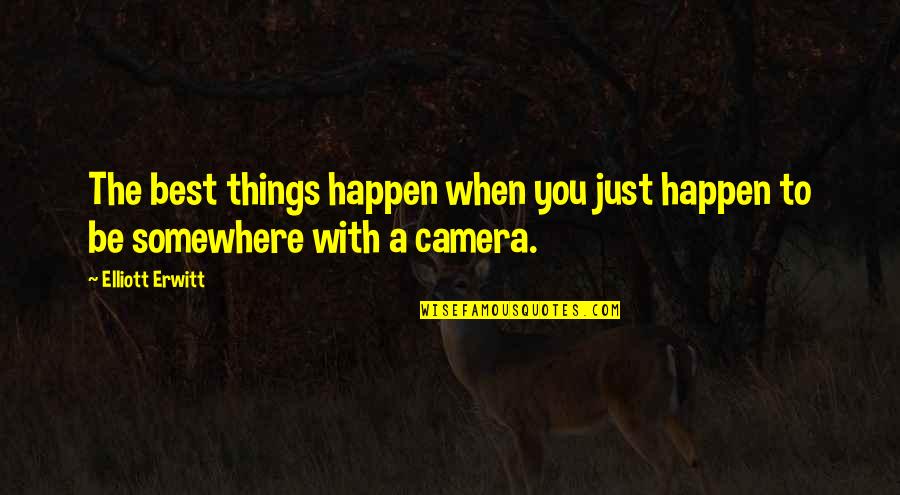 The best things happen when you just happen to be somewhere with a camera. —
Elliott Erwitt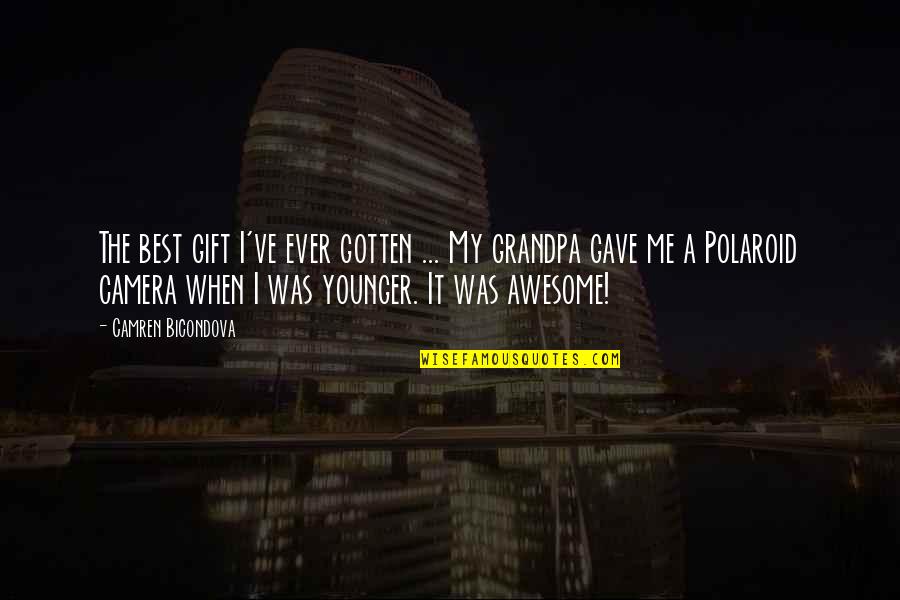 The best gift I've ever gotten ... My grandpa gave me a Polaroid camera when I was younger. It was awesome! —
Camren Bicondova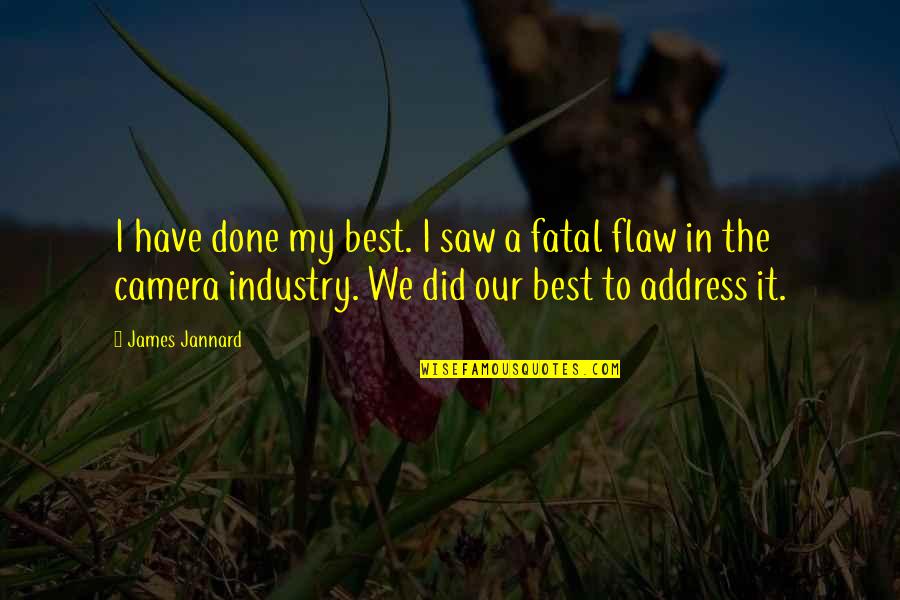 I have done my best. I saw a fatal flaw in the camera industry. We did our best to address it. —
James Jannard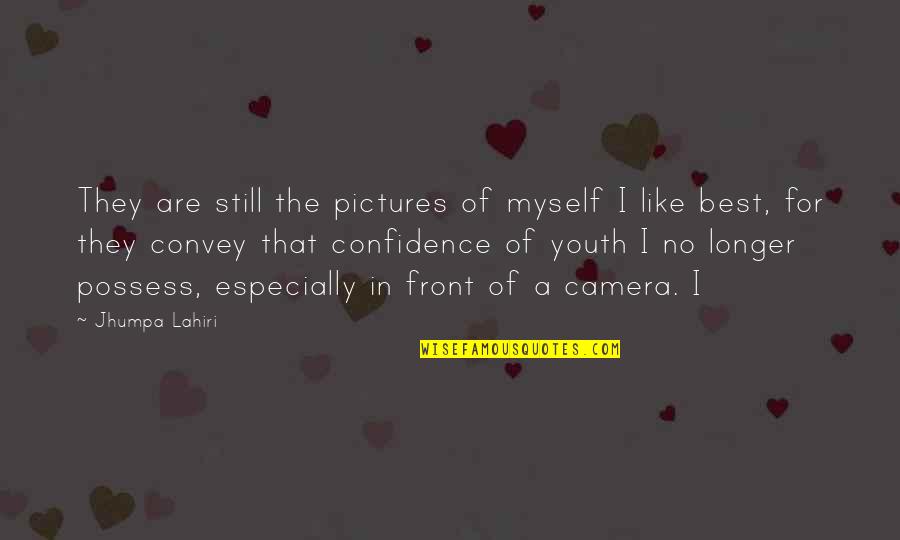 They are still the pictures of myself I like best, for they convey that confidence of youth I no longer possess, especially in front of a camera. I —
Jhumpa Lahiri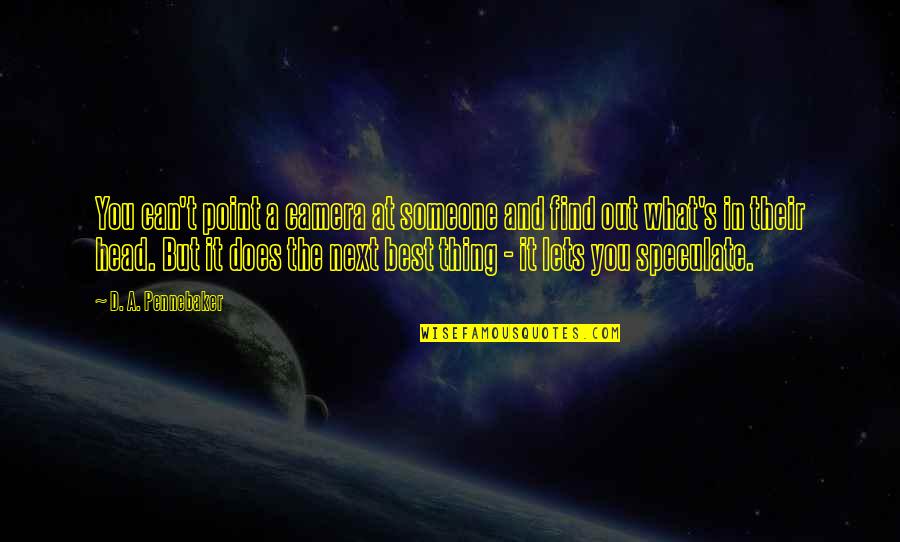 You can't point a camera at someone and find out what's in their head. But it does the next best thing - it lets you speculate. —
D. A. Pennebaker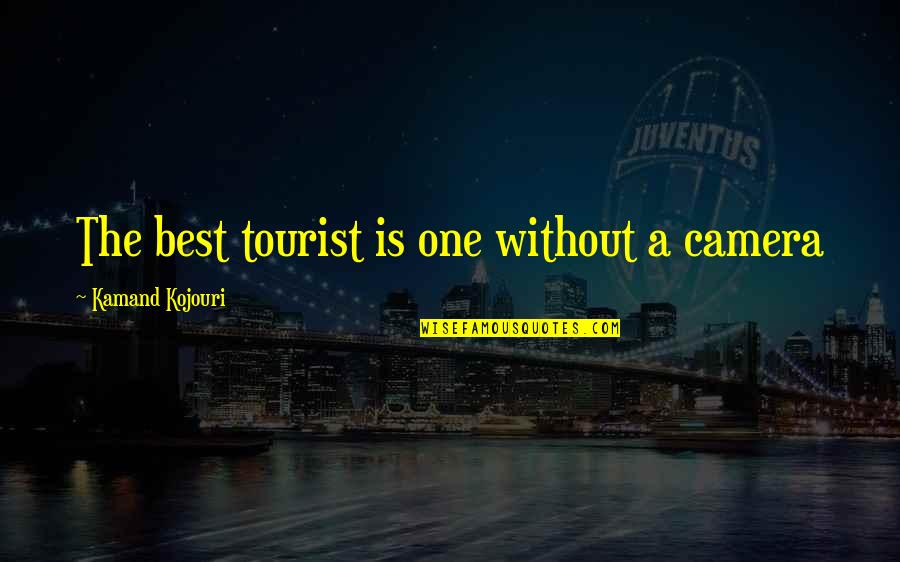 The best tourist is one without a camera —
Kamand Kojouri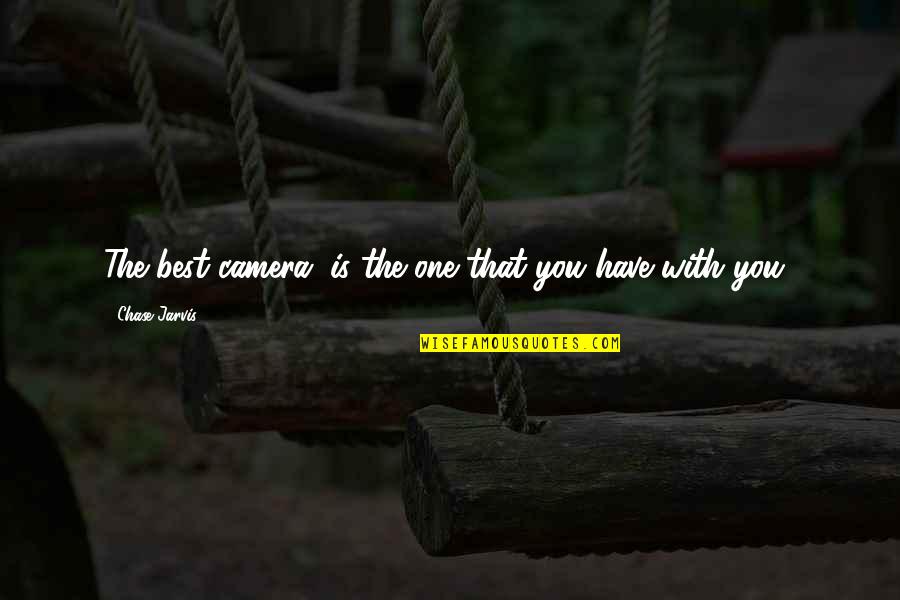 The best camera
, is the one that you have with you! —
Chase Jarvis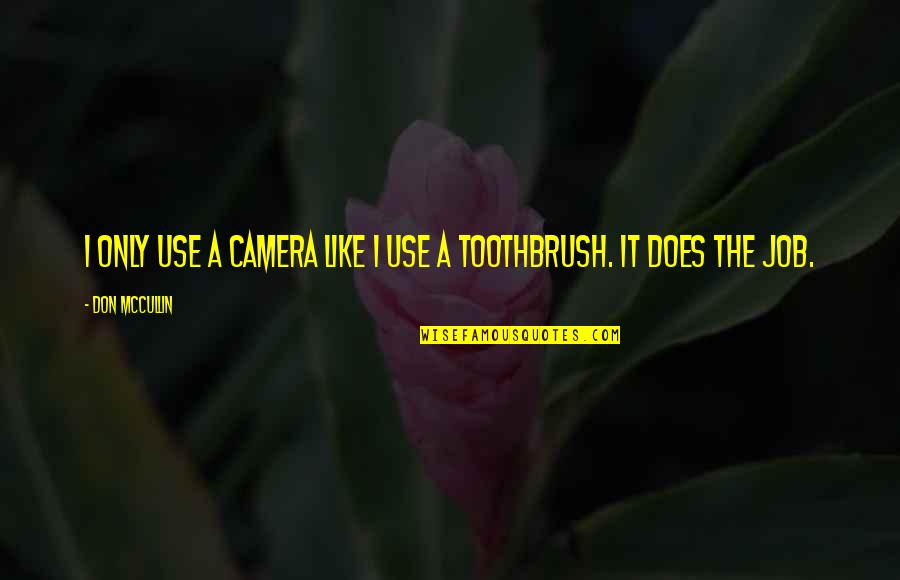 I only use a camera like I use a toothbrush. It does the job. —
Don McCullin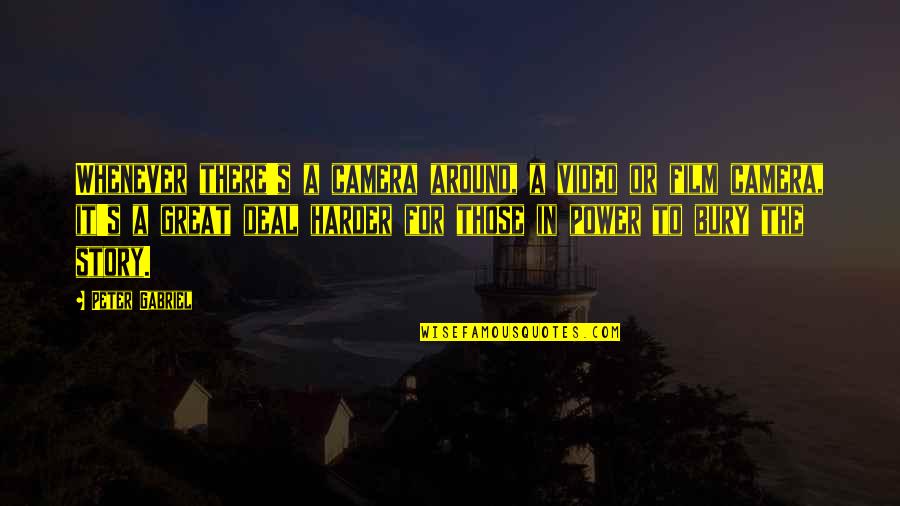 Whenever there's a camera around, a video or film camera, it's a great deal harder for those in power to bury the story. —
Peter Gabriel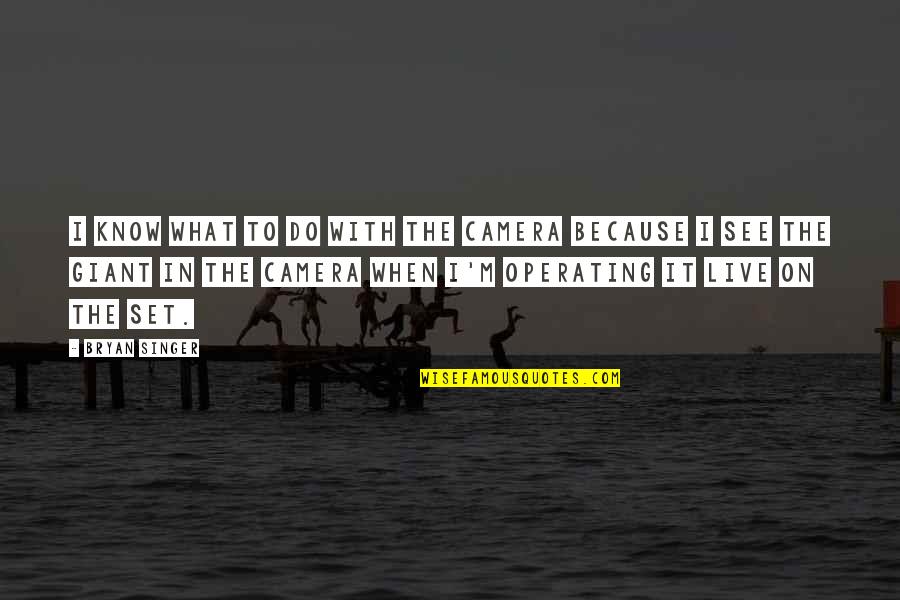 I know what to do with the camera because I see the giant in the camera when I'm operating it live on the set. —
Bryan Singer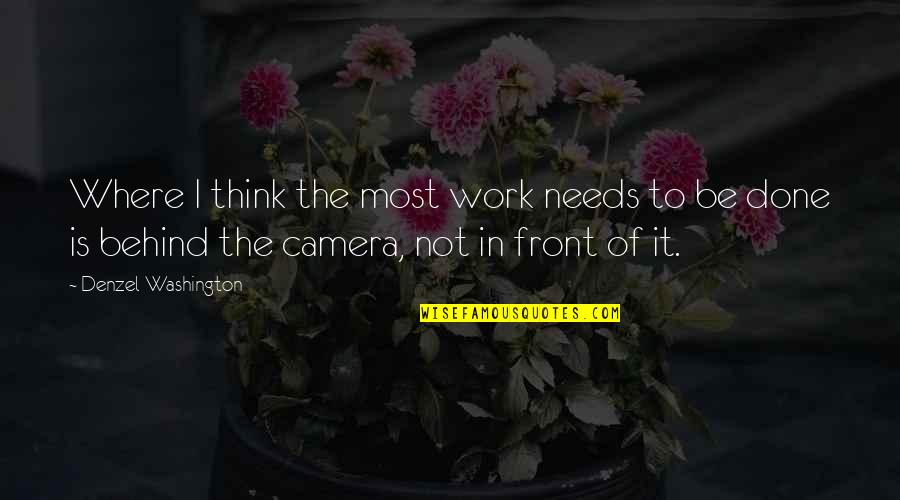 Where I think the most work needs to be done is behind the camera, not in front of it. —
Denzel Washington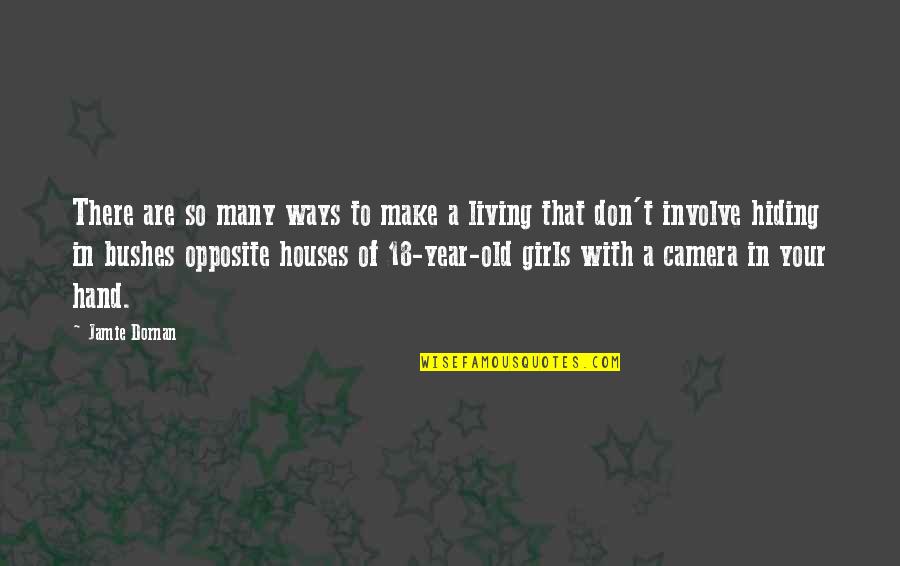 There are so many ways to make a living that don't involve hiding in bushes opposite houses of 18-year-old girls with a camera in your hand. —
Jamie Dornan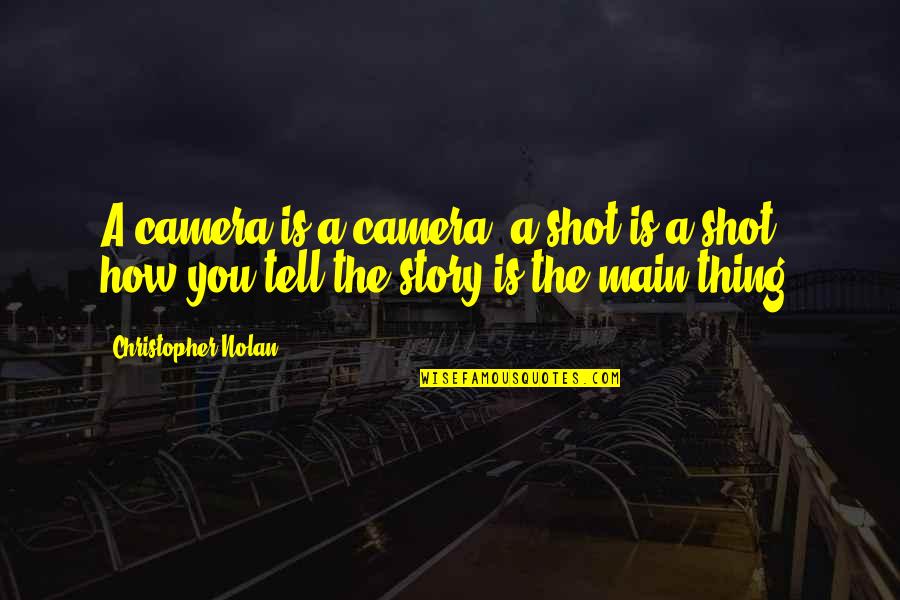 A camera is a camera, a shot is a shot, how you tell the story is the main thing. —
Christopher Nolan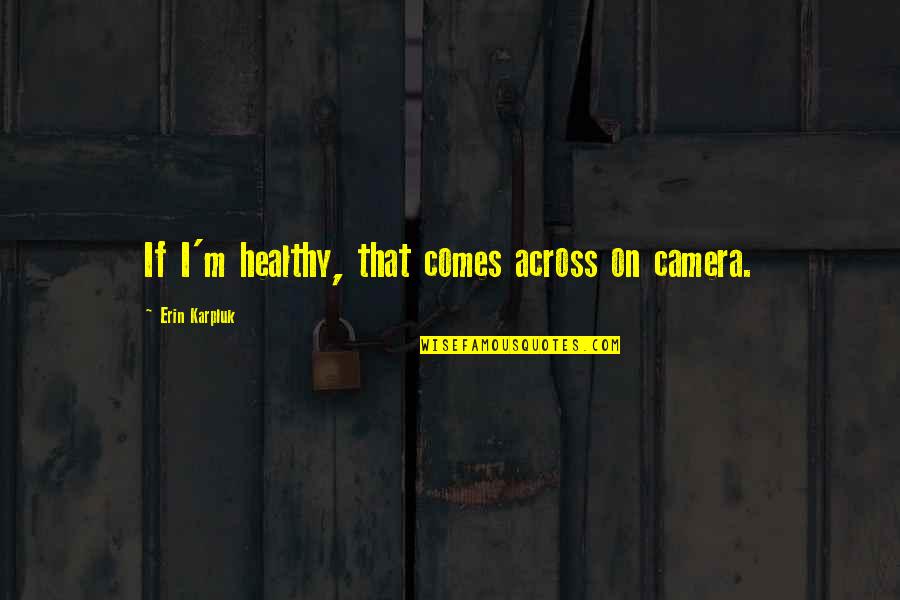 If I'm healthy, that comes across on camera. —
Erin Karpluk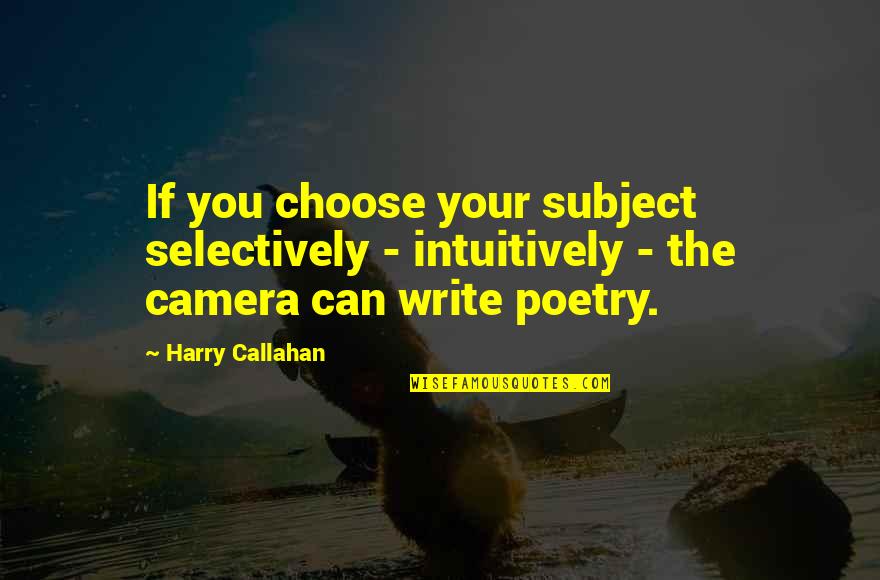 If you choose your subject selectively - intuitively - the camera can write poetry. —
Harry Callahan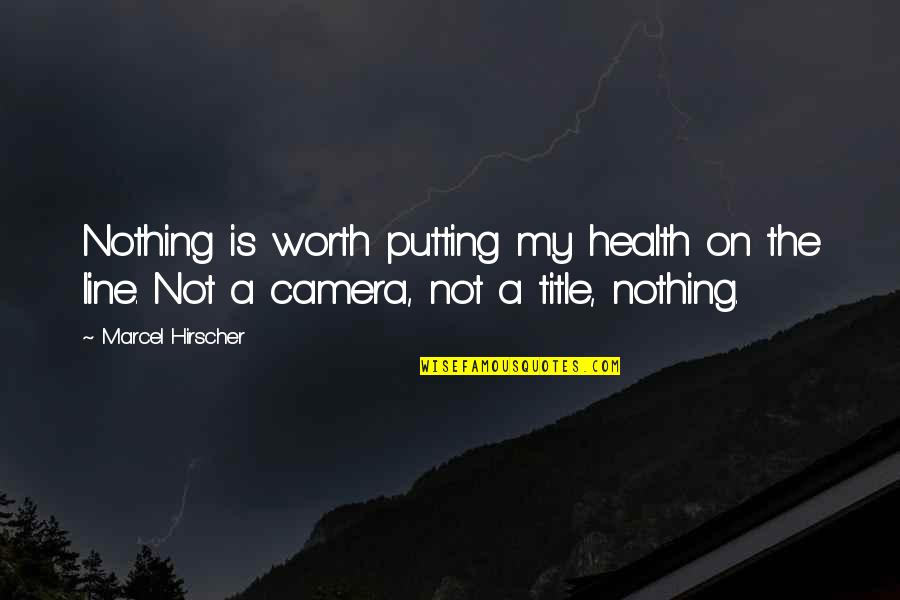 Nothing is worth putting my health on the line. Not a camera, not a title, nothing. —
Marcel Hirscher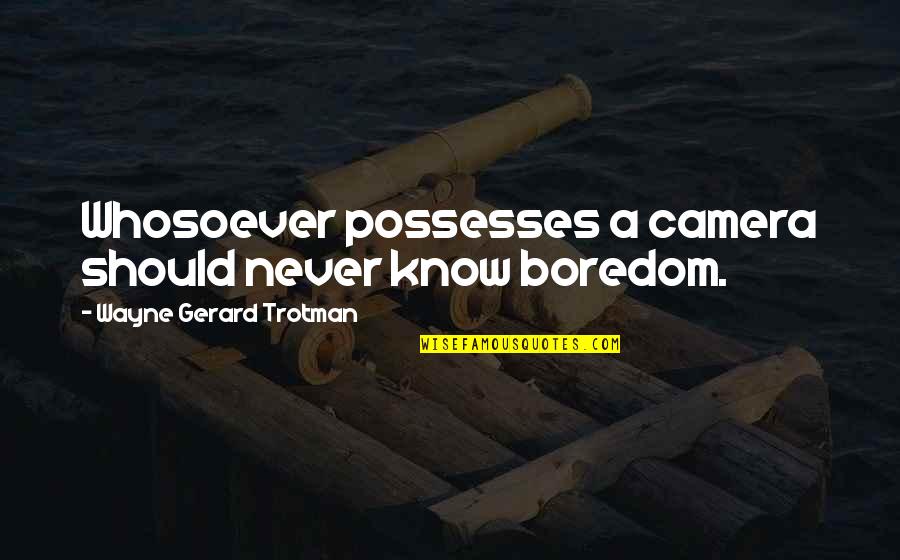 Whosoever possesses a camera should never know boredom. —
Wayne Gerard Trotman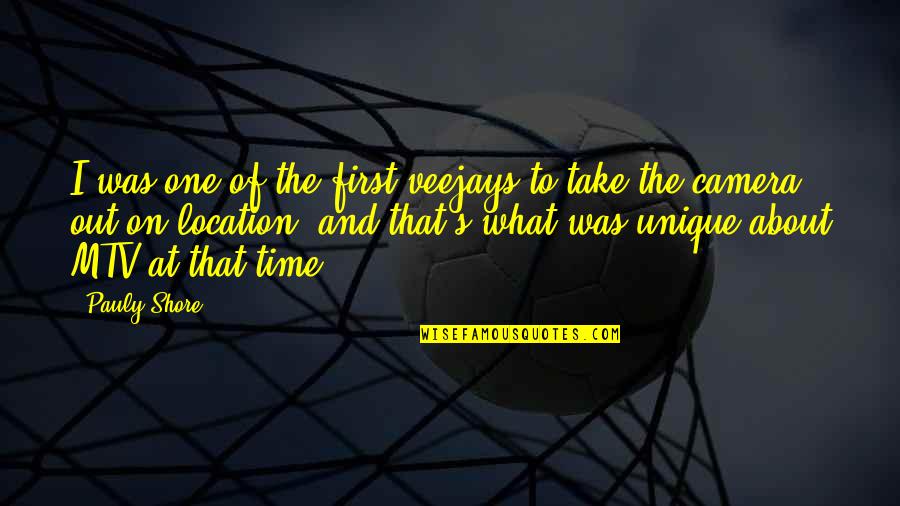 I was one of the first veejays to take the camera out on location, and that's what was unique about MTV at that time. —
Pauly Shore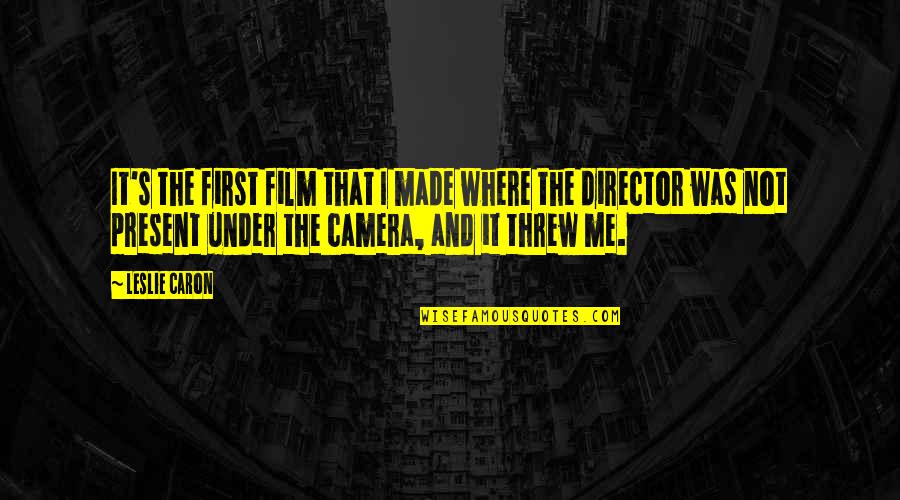 It's the first film that I made where the director was not present under the camera, and it threw me. —
Leslie Caron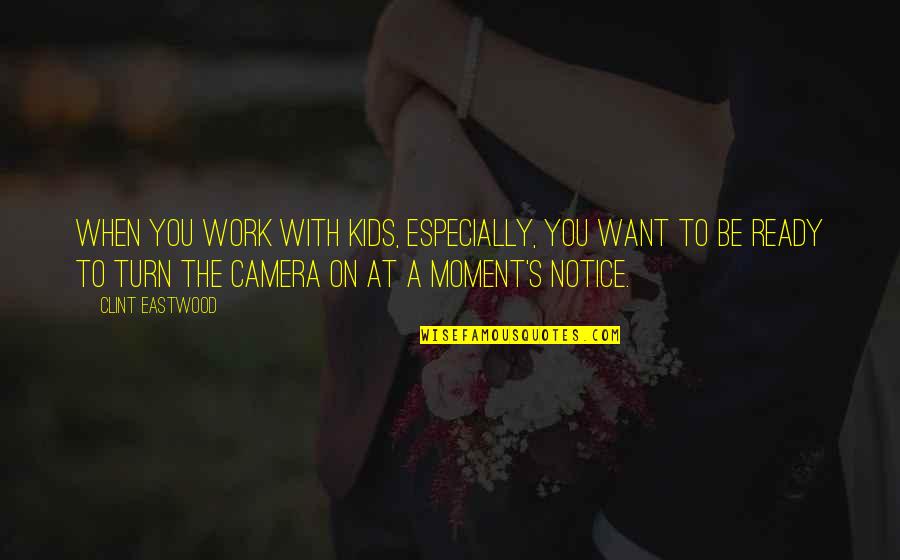 When you work with kids, especially, you want to be ready to turn the camera on at a moment's notice. —
Clint Eastwood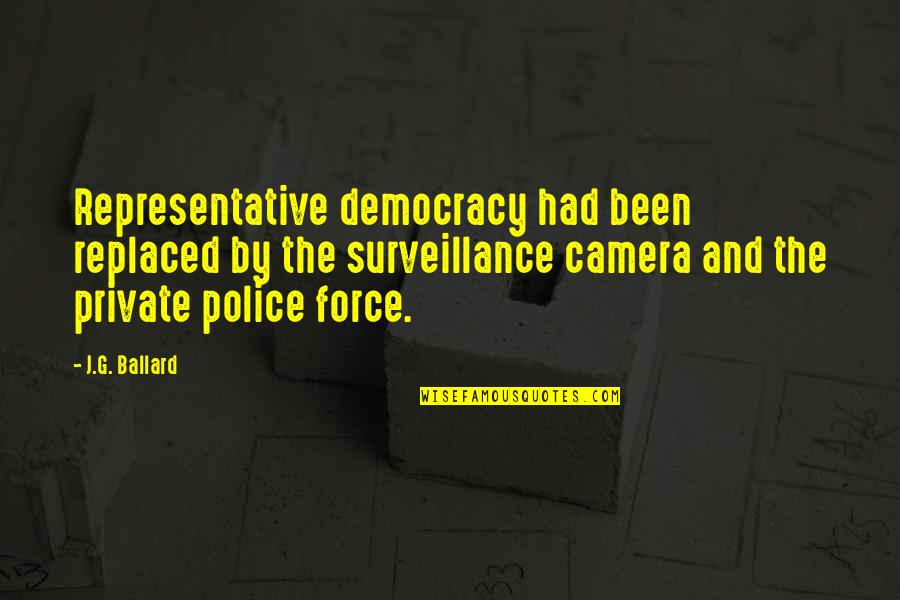 Representative democracy had been replaced by the surveillance camera and the private police force. —
J.G. Ballard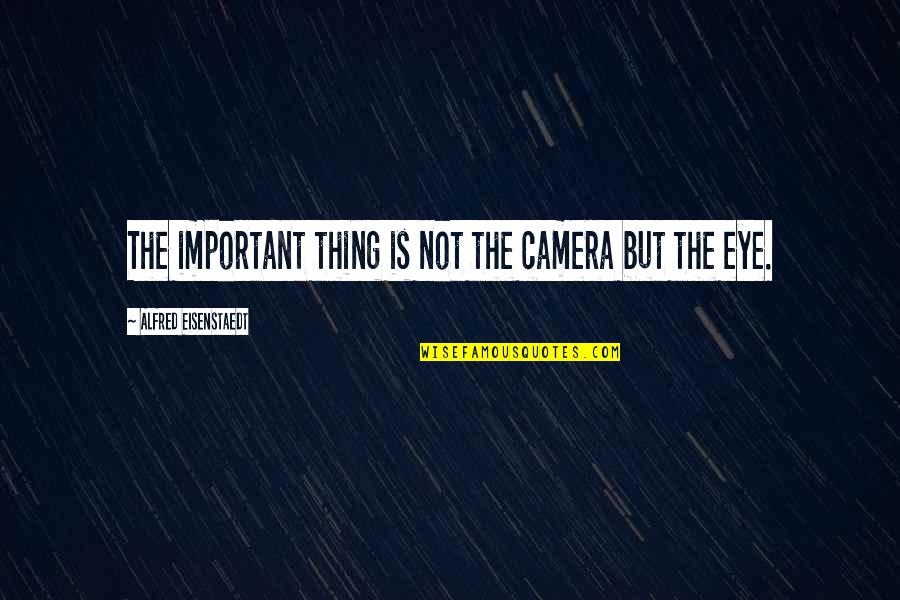 The important thing is not the camera but the eye. —
Alfred Eisenstaedt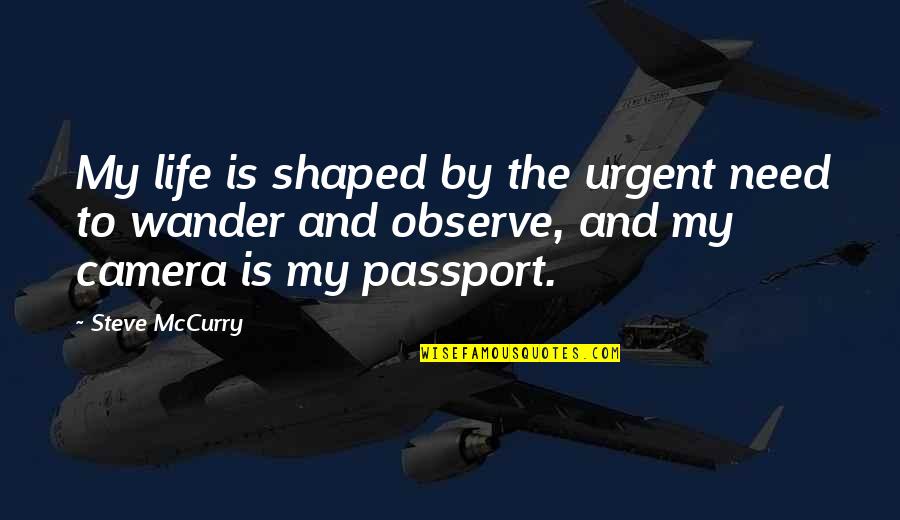 My life is shaped by the urgent need to wander and observe, and my camera is my passport. —
Steve McCurry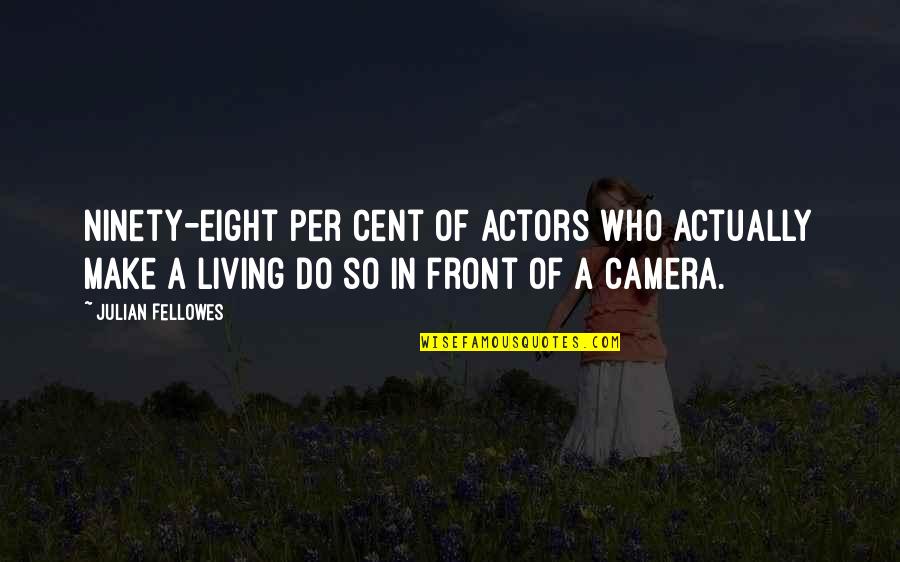 Ninety-eight per cent of actors who actually make a living do so in front of a camera. —
Julian Fellowes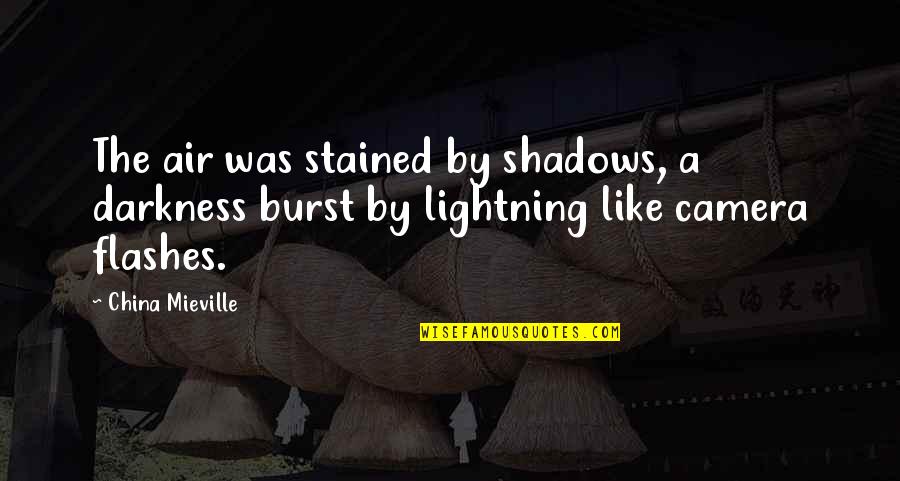 The air was stained by shadows, a darkness burst by lightning like camera flashes. —
China Mieville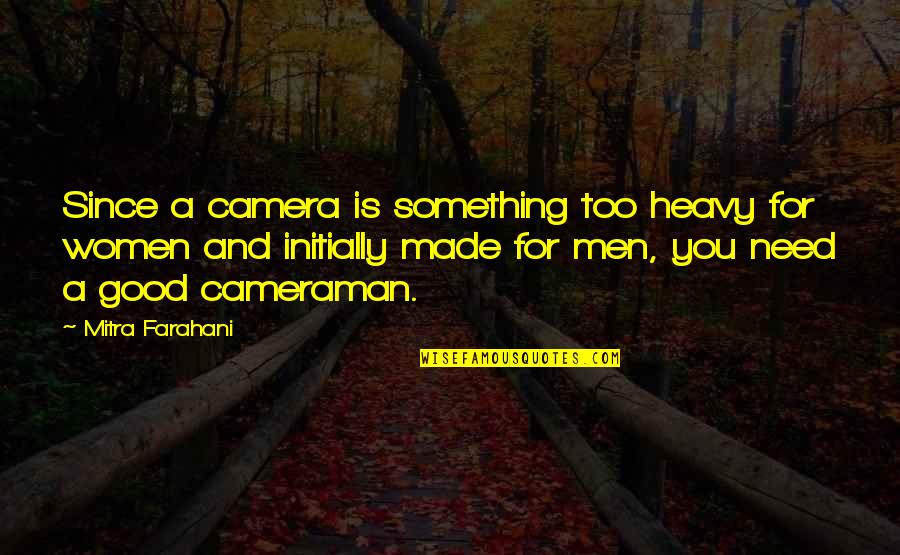 Since a camera is something too heavy for women and initially made for men, you need a good cameraman. —
Mitra Farahani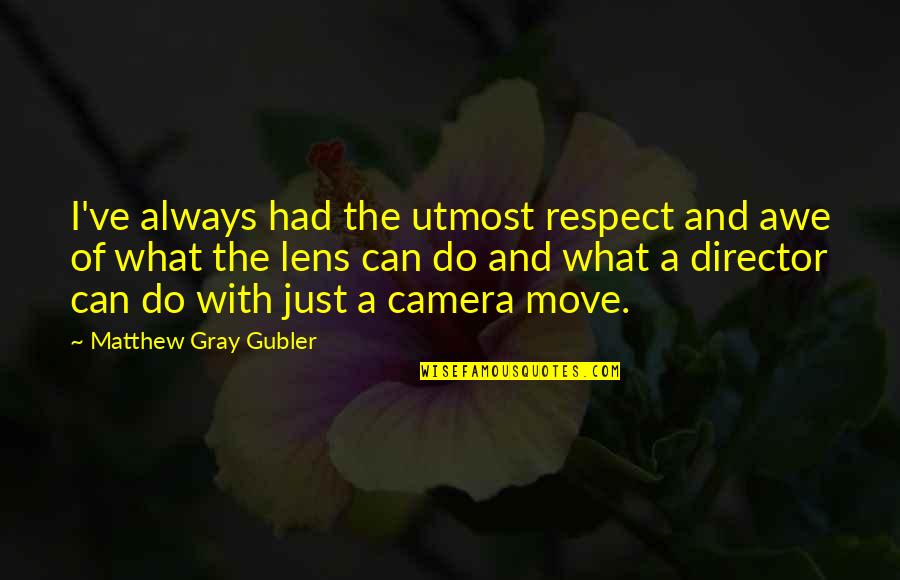 I've always had the utmost respect and awe of what the lens can do and what a director can do with just a camera move. —
Matthew Gray Gubler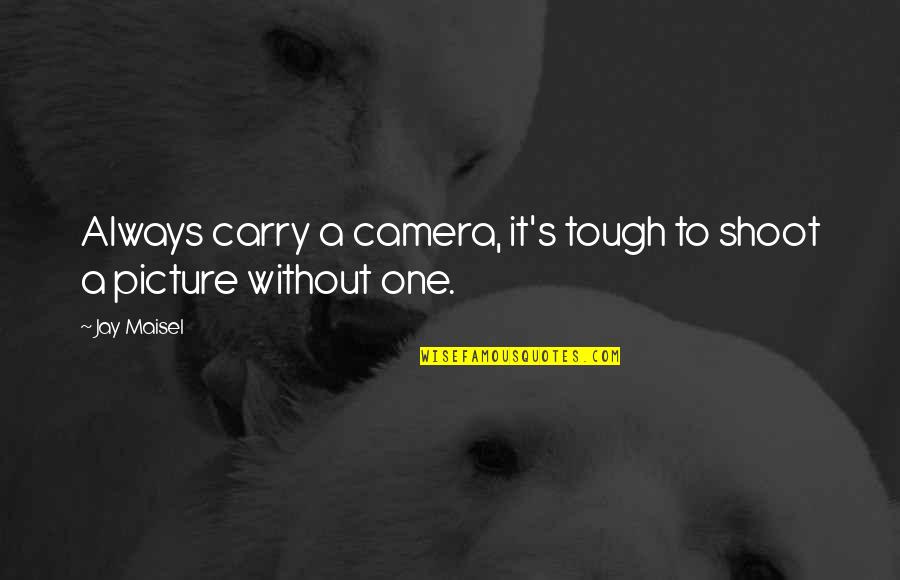 Always carry a camera, it's tough to shoot a picture without one. —
Jay Maisel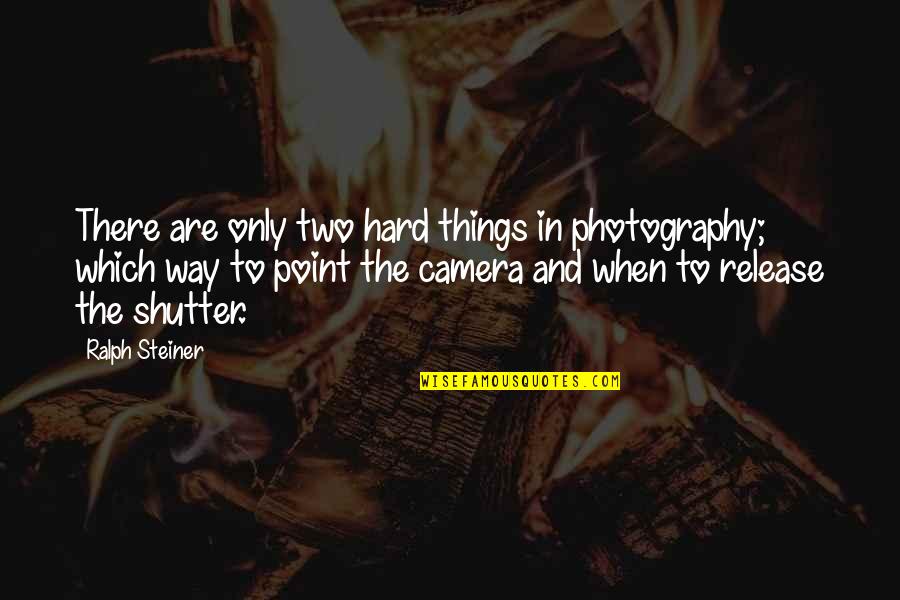 There are only two hard things in photography; which way to point the camera and when to release the shutter. —
Ralph Steiner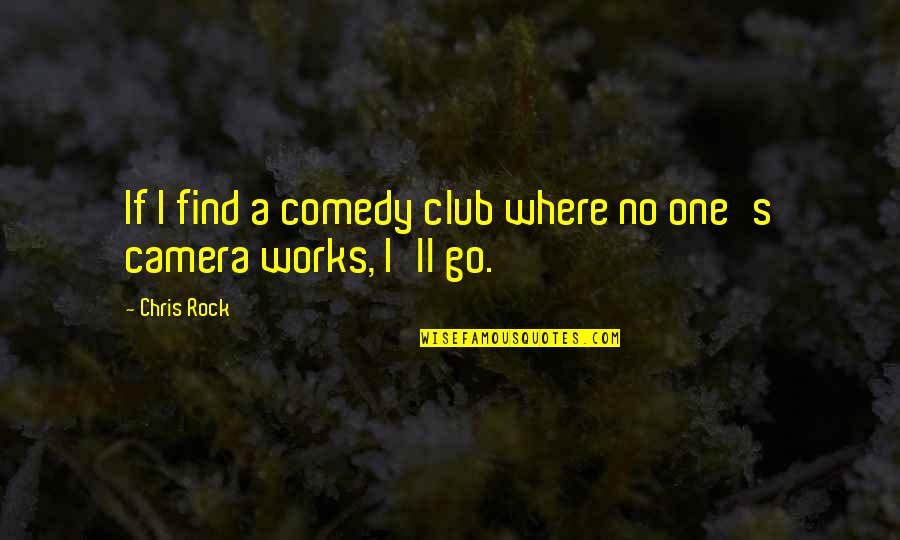 If I find a comedy club where no one's camera works, I'll go. —
Chris Rock