Beverly LaHaye Quotes
Top 7 wise famous quotes and sayings by Beverly LaHaye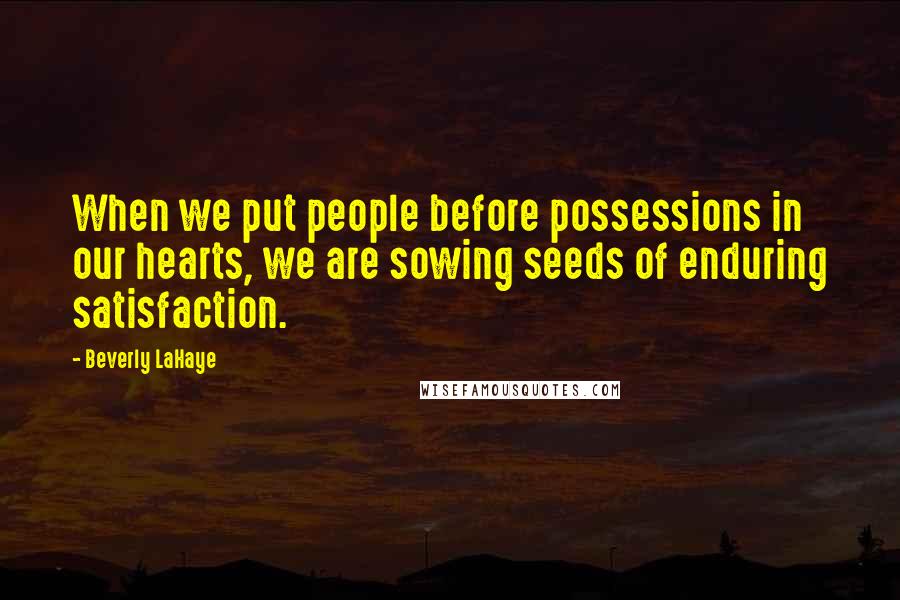 When we put people before possessions in our hearts, we are sowing seeds of enduring satisfaction.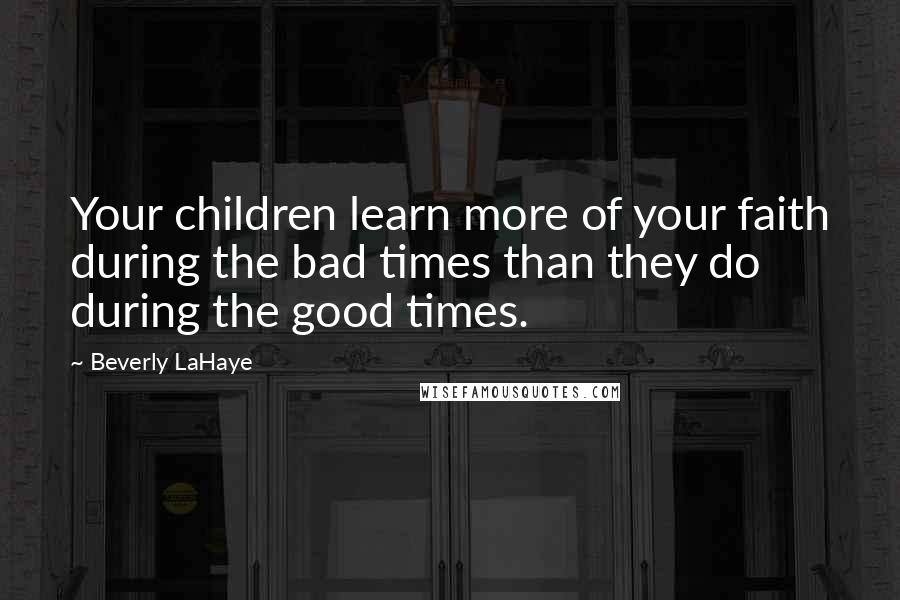 Your children learn more of your faith during the bad times than they do during the good times.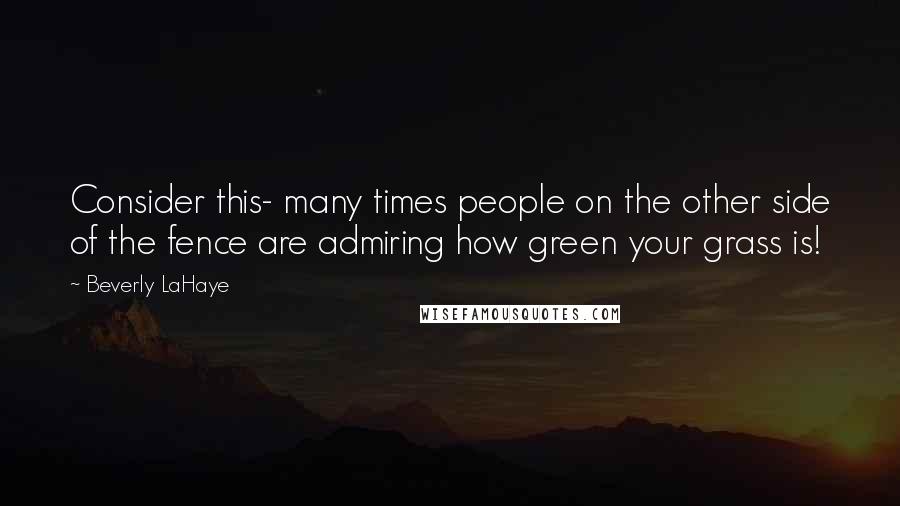 Consider this- many times people on the other side of the fence are admiring how green your grass is!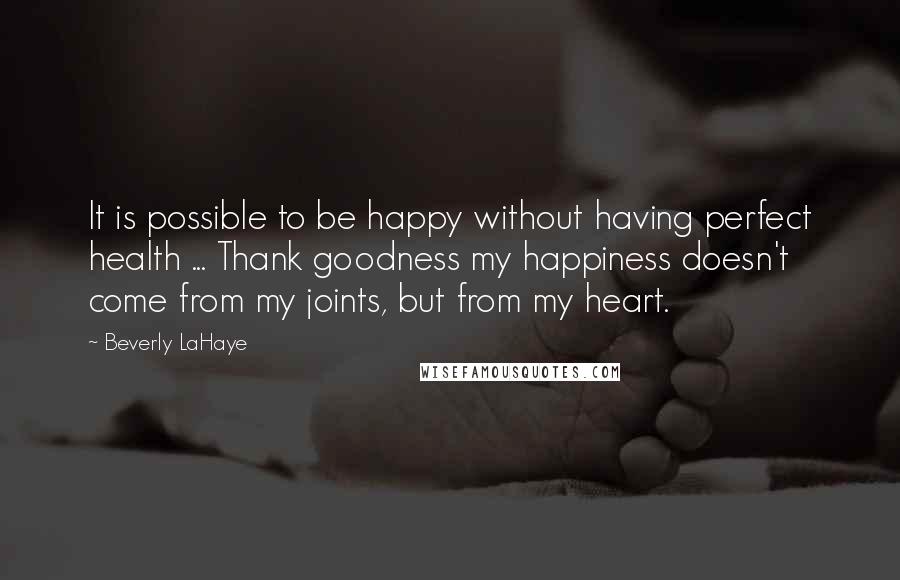 It is possible to be happy without having perfect health ... Thank goodness my happiness doesn't come from my joints, but from my heart.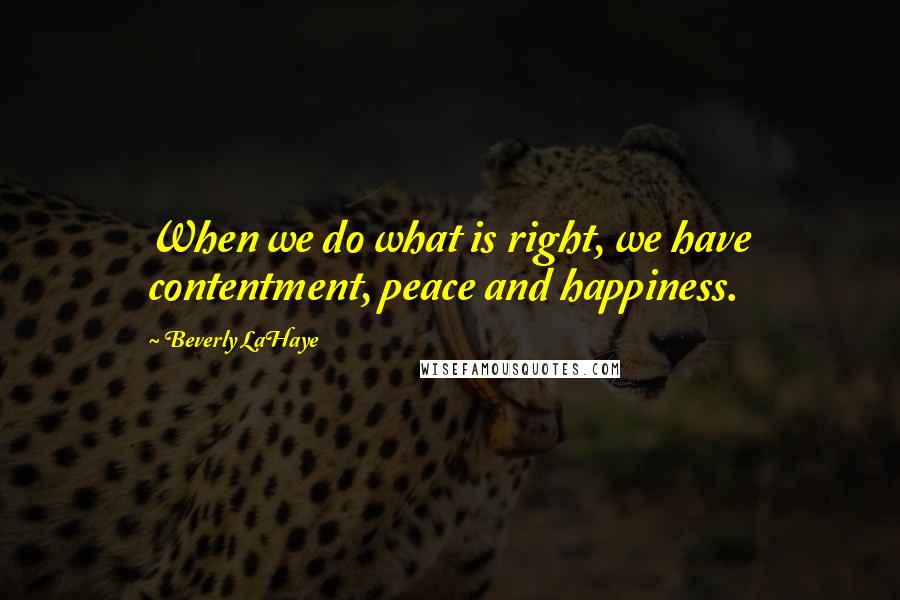 When we do what is right, we have contentment, peace and happiness.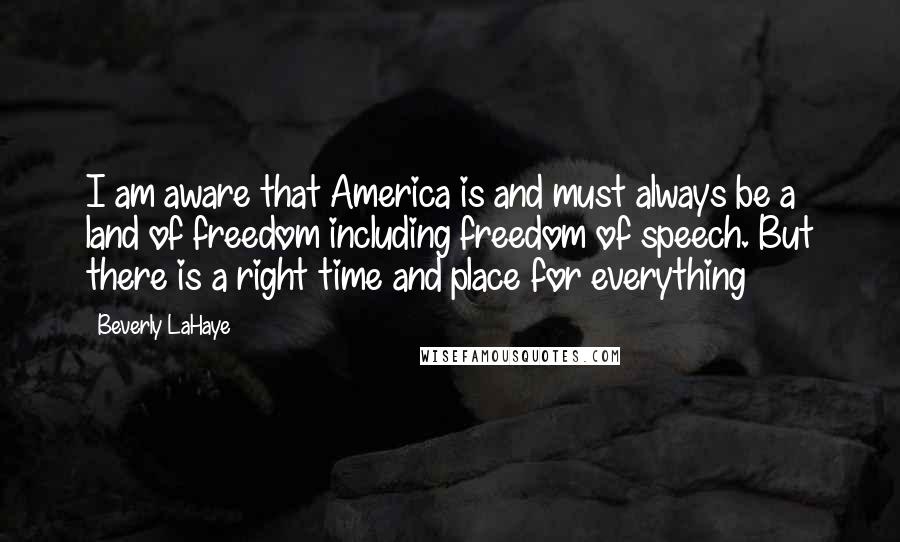 I am aware that America is and must always be a land of freedom including freedom of speech. But there is a right time and place for everything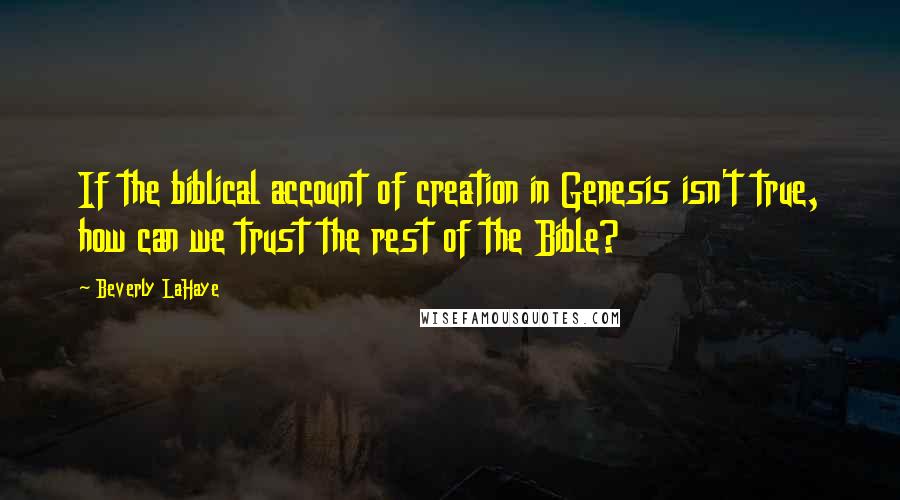 If the biblical account of creation in Genesis isn't true, how can we trust the rest of the Bible?