Bear Grylls Quotes
Top 100 wise famous quotes and sayings by Bear Grylls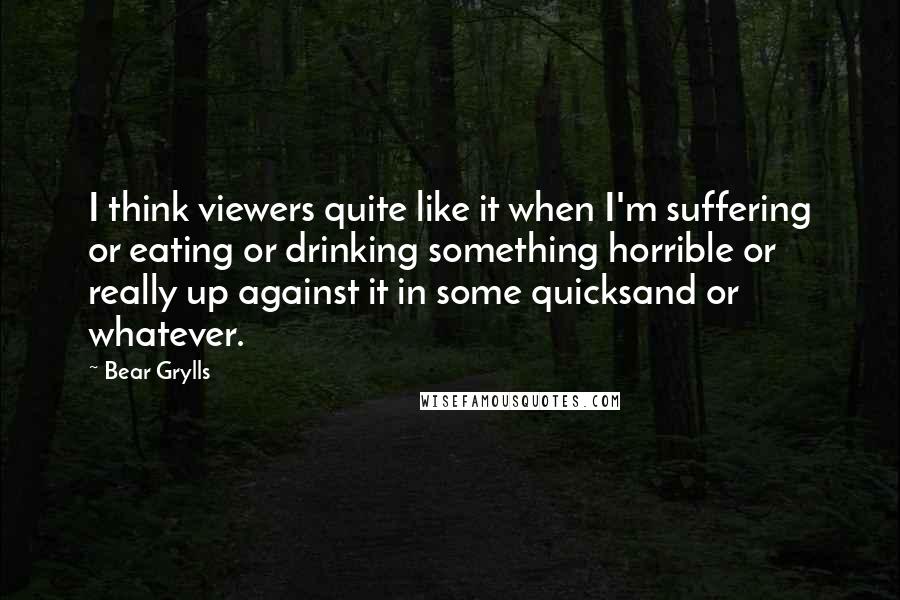 I think viewers quite like it when I'm suffering or eating or drinking something horrible or really up against it in some quicksand or whatever.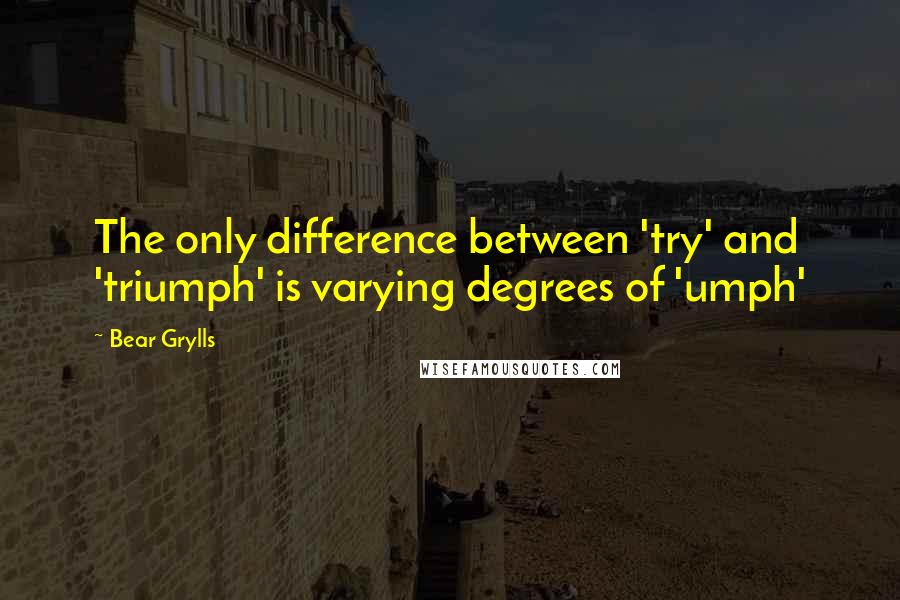 The only difference between 'try' and 'triumph' is varying degrees of 'umph'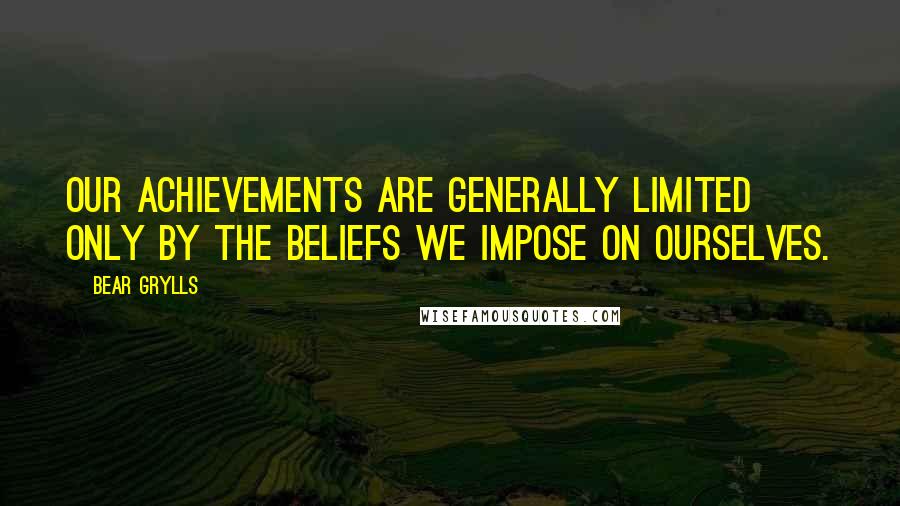 Our achievements are generally limited only by the beliefs we impose on ourselves.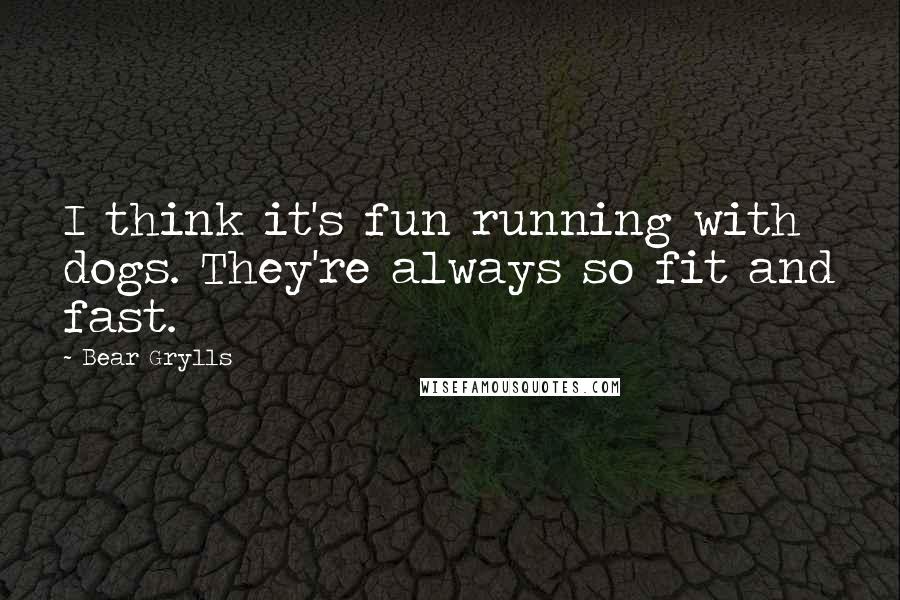 I think it's fun running with dogs. They're always so fit and fast.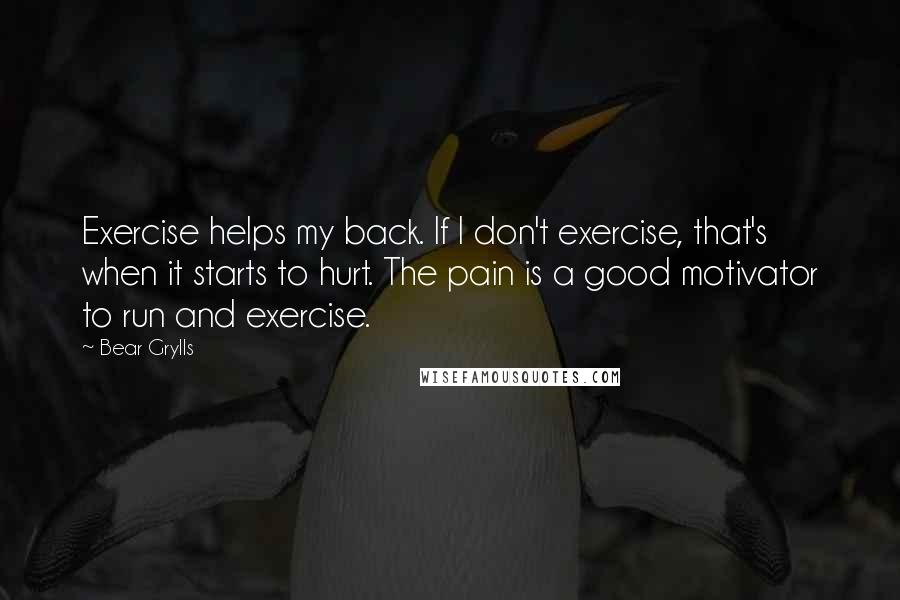 Exercise helps my back. If I don't exercise, that's when it starts to hurt. The pain is a good motivator to run and exercise.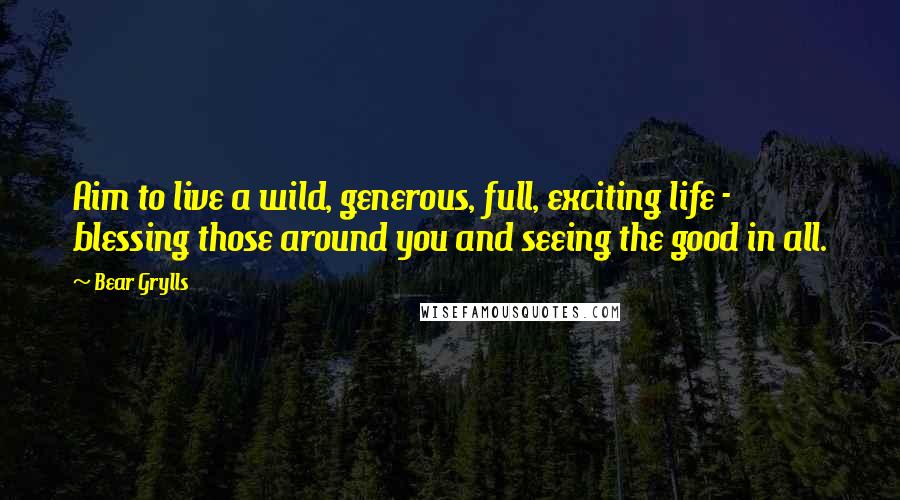 Aim to live a wild, generous, full, exciting life - blessing those around you and seeing the good in all.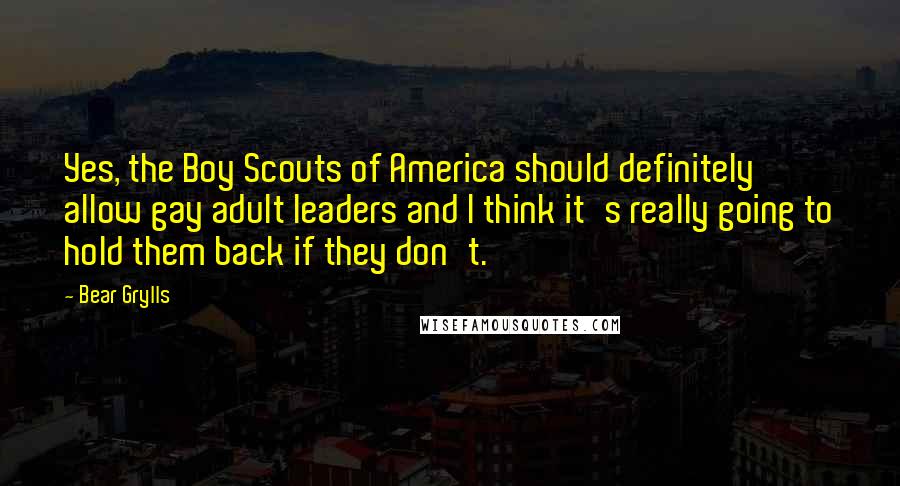 Yes, the Boy Scouts of America should definitely allow gay adult leaders and I think it's really going to hold them back if they don't.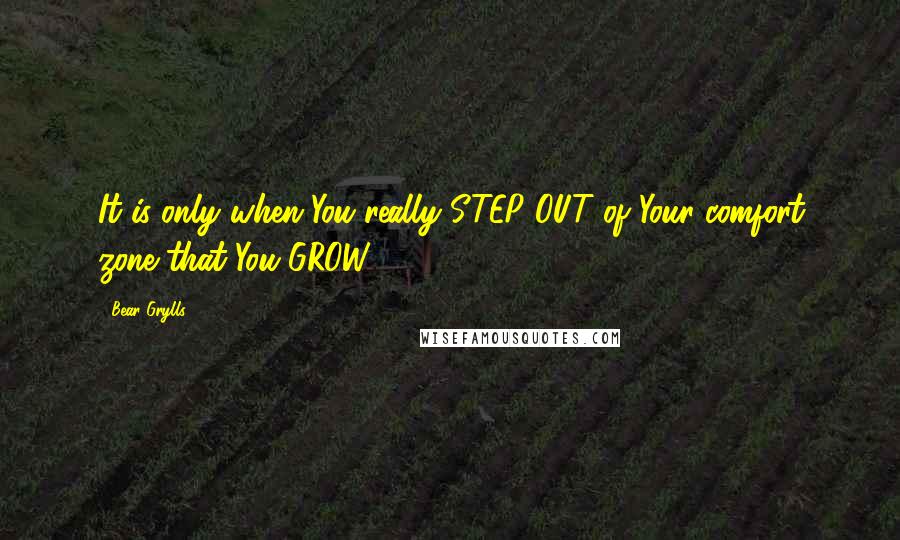 It is only when You really STEP OUT of Your comfort zone that You GROW.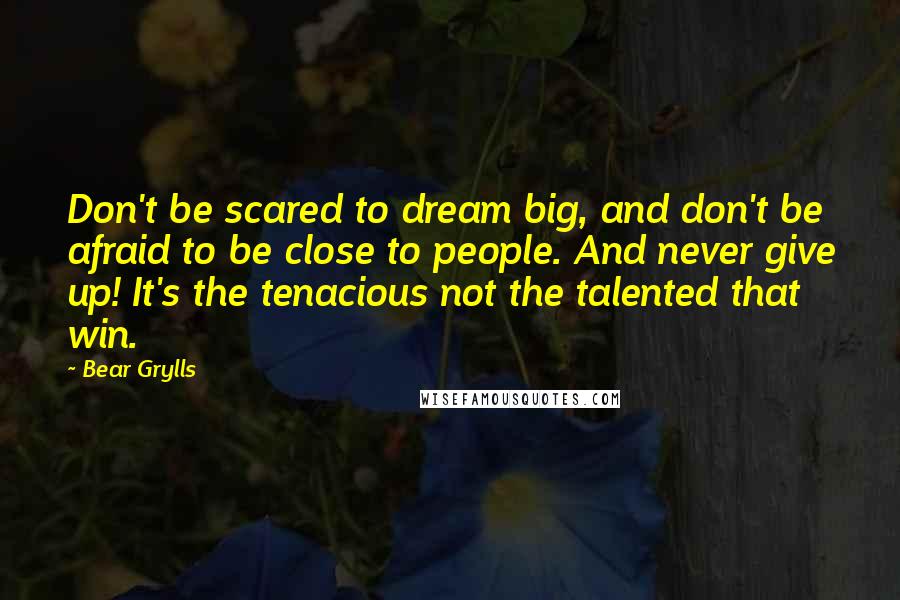 Don't be scared to dream big, and don't be afraid to be close to people. And never give up! It's the tenacious not the talented that win.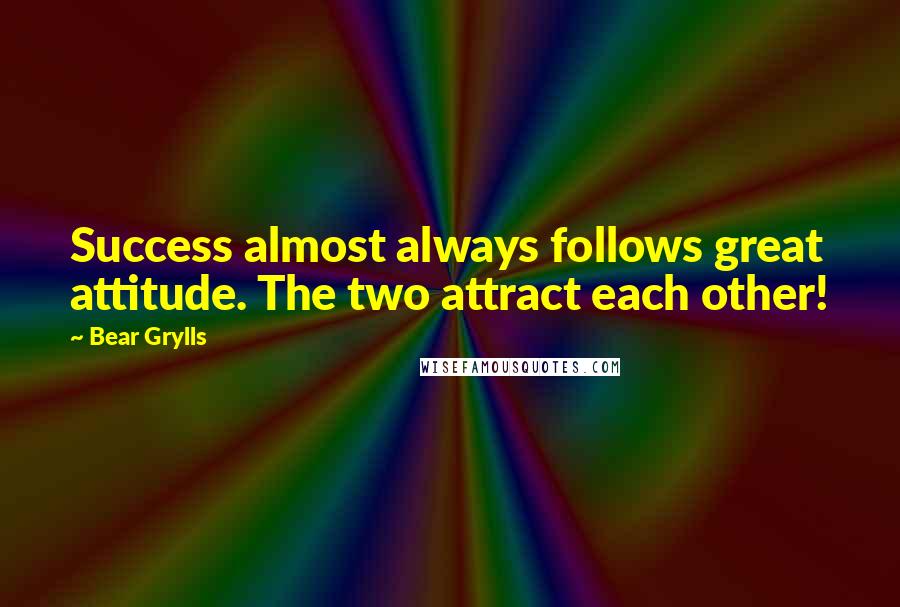 Success almost always follows great attitude. The two attract each other!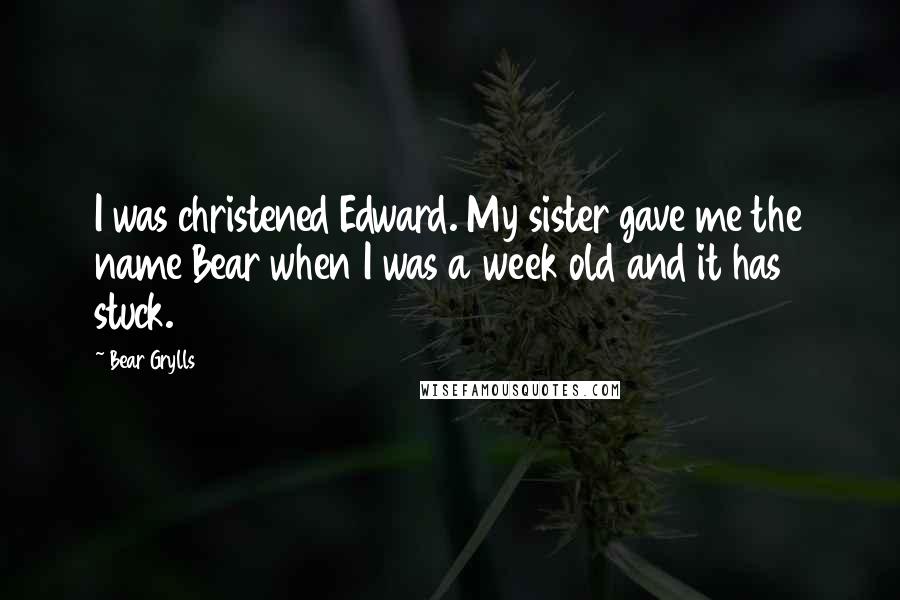 I was christened Edward. My sister gave me the name Bear when I was a week old and it has stuck.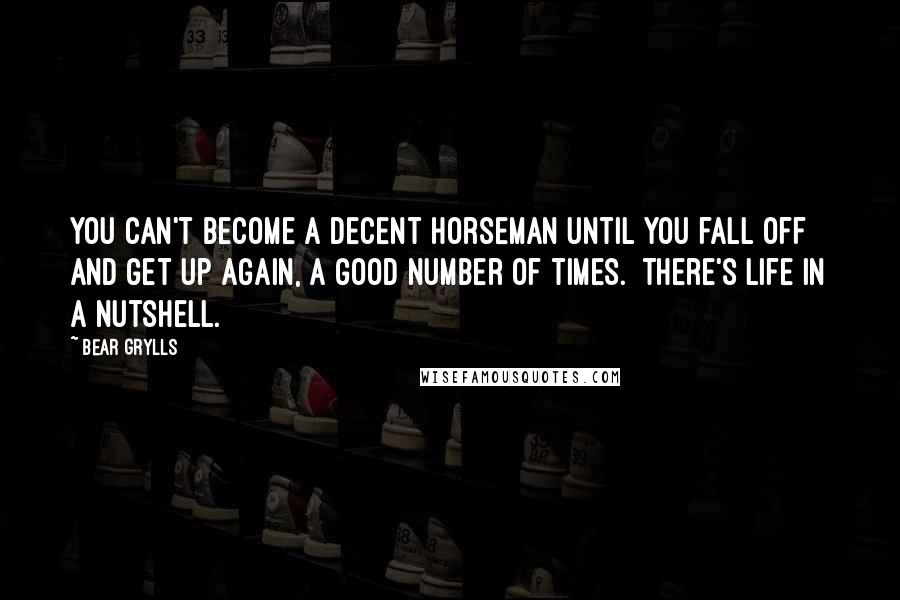 You can't become a decent horseman until you fall off and get up again, a good number of times.
There's life in a nutshell.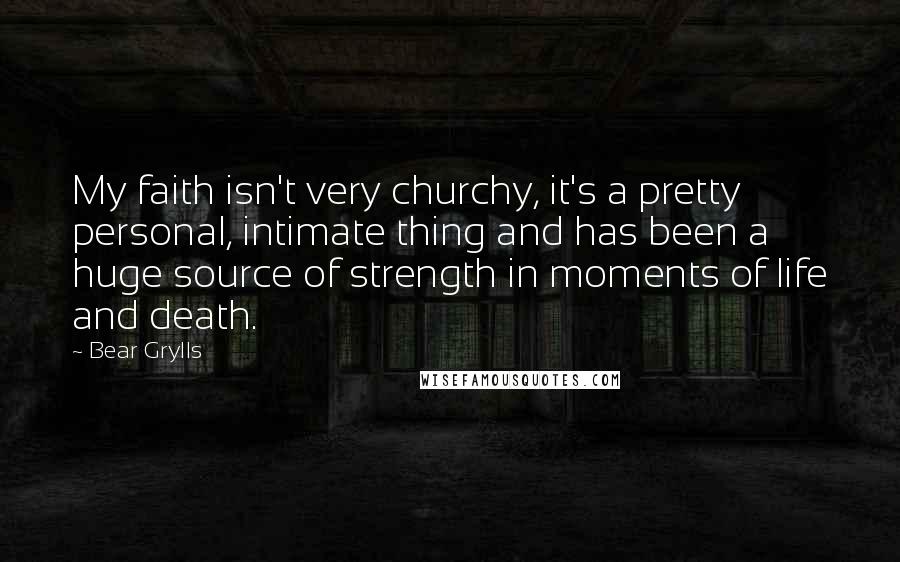 My faith isn't very churchy, it's a pretty personal, intimate thing and has been a huge source of strength in moments of life and death.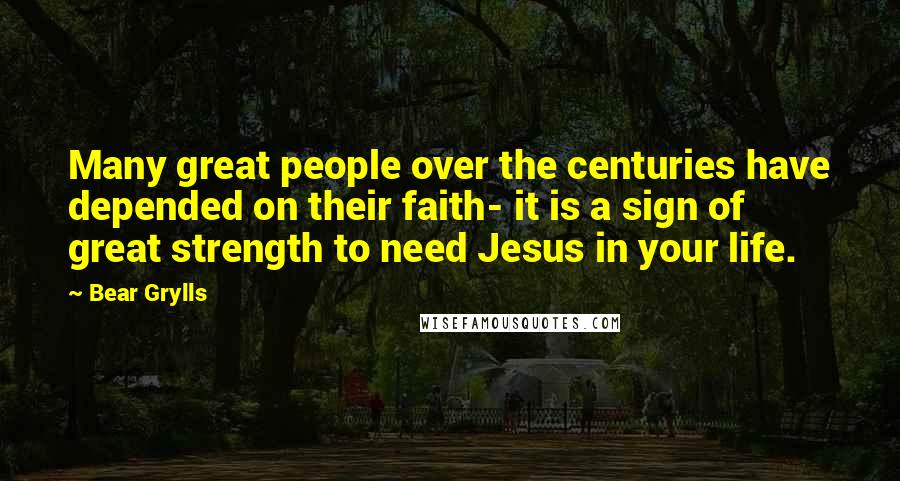 Many great people over the centuries have depended on their faith- it is a sign of great strength to need Jesus in your life.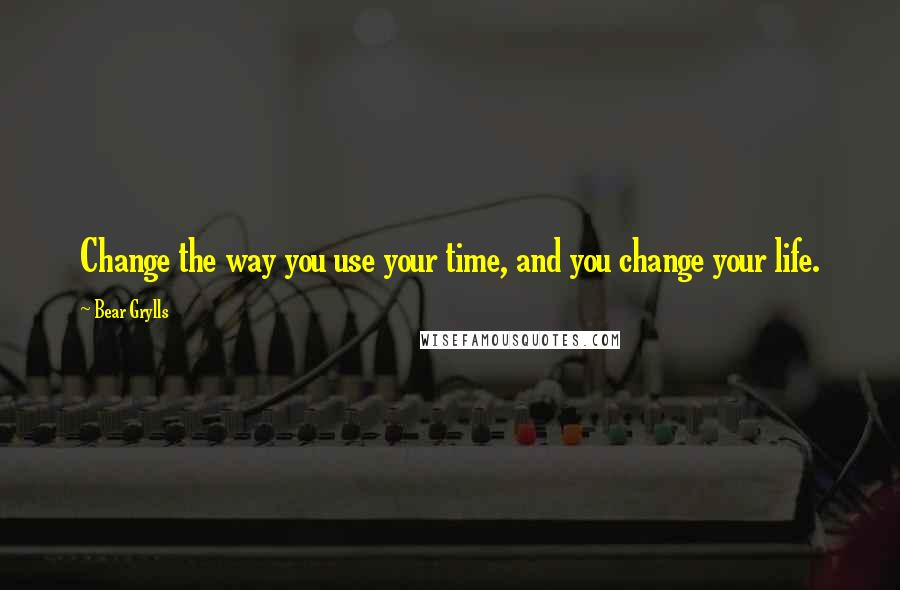 Change the way you use your time, and you change your life.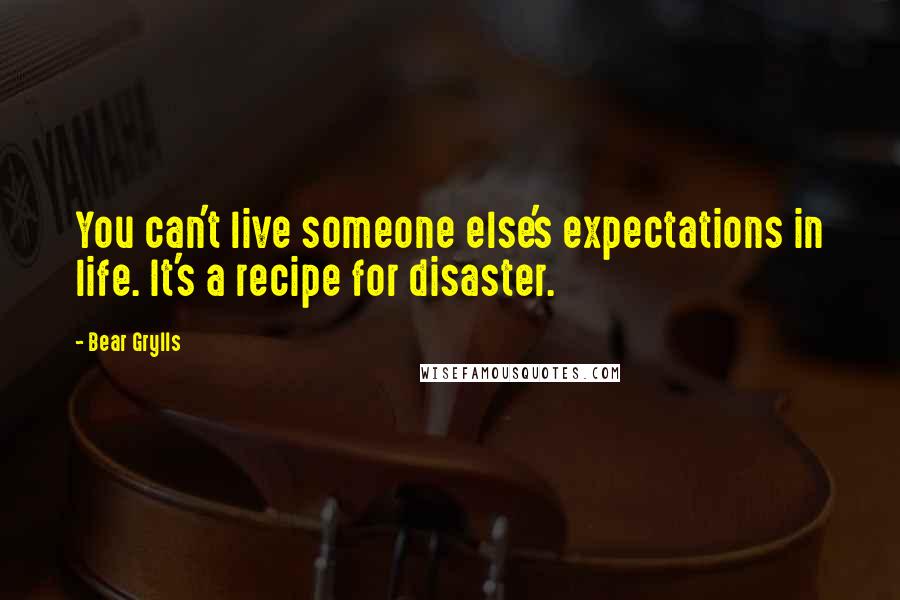 You can't live someone else's expectations in life. It's a recipe for disaster.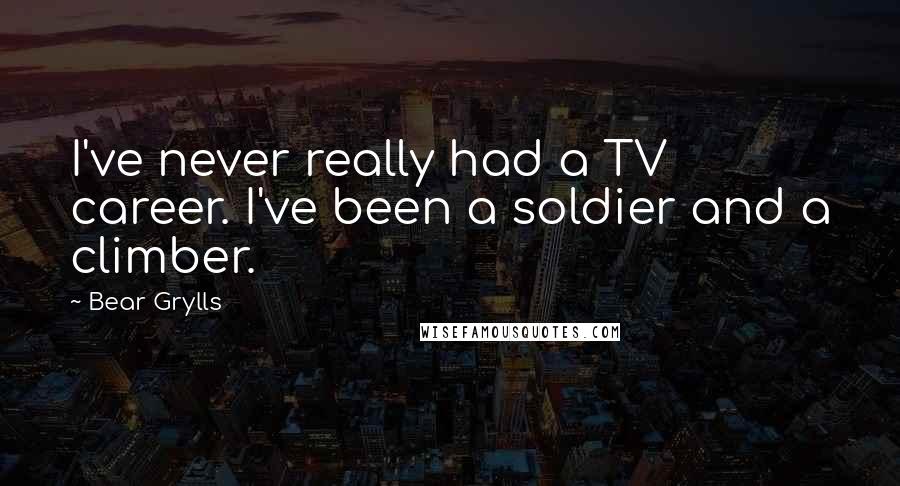 I've never really had a TV career. I've been a soldier and a climber.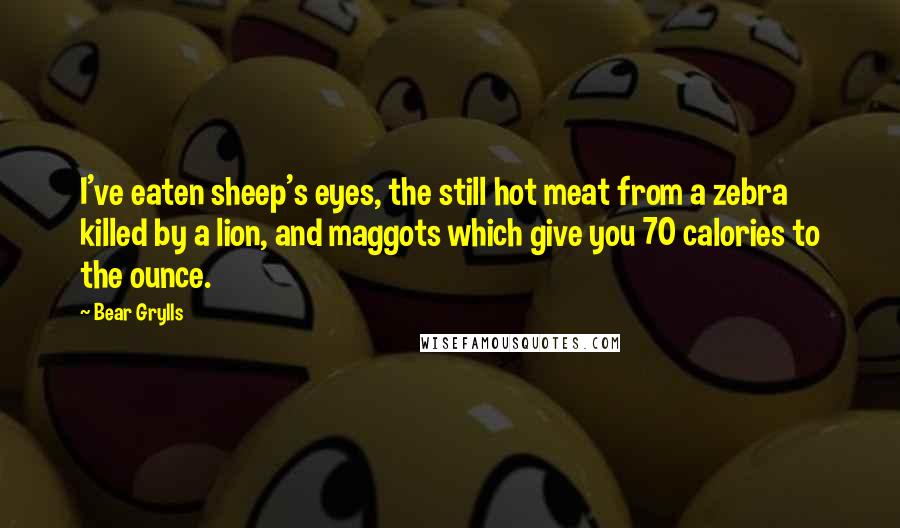 I've eaten sheep's eyes, the still hot meat from a zebra killed by a lion, and maggots which give you 70 calories to the ounce.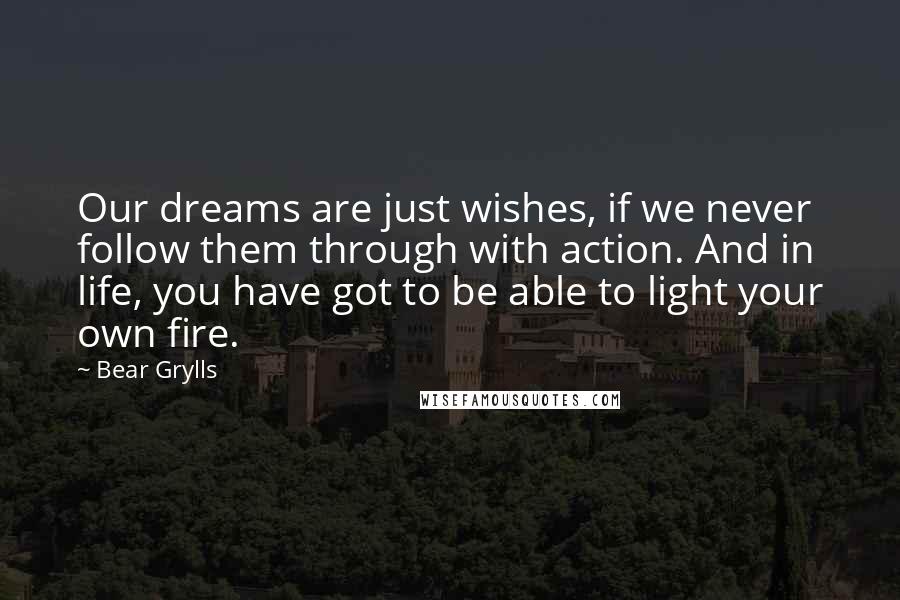 Our dreams are just wishes, if we never follow them through with action. And in life, you have got to be able to light your own fire.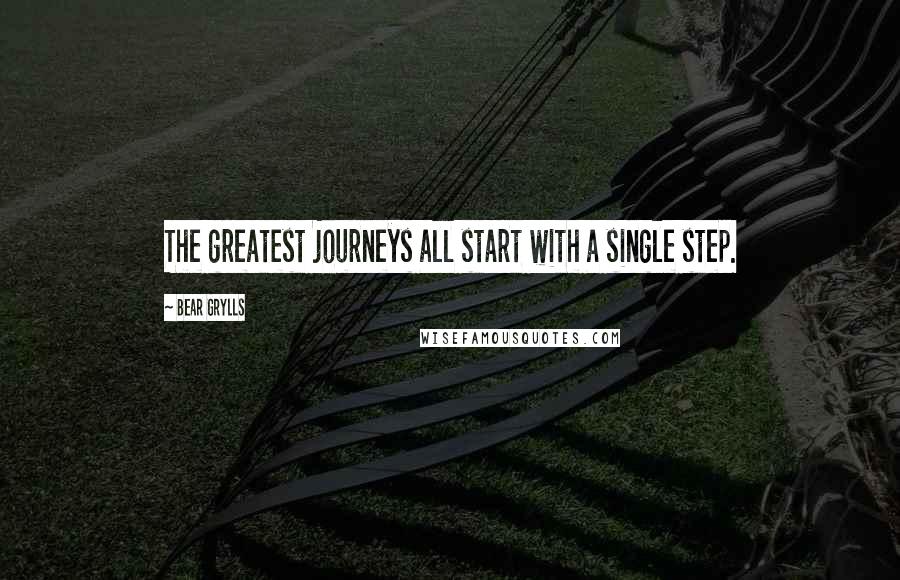 The greatest journeys all start with a single step.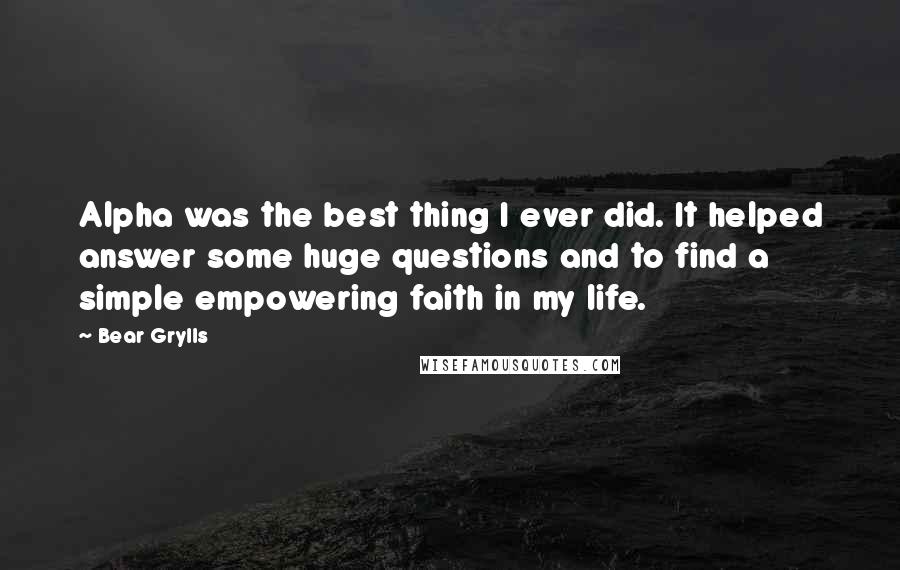 Alpha was the best thing I ever did. It helped answer some huge questions and to find a simple empowering faith in my life.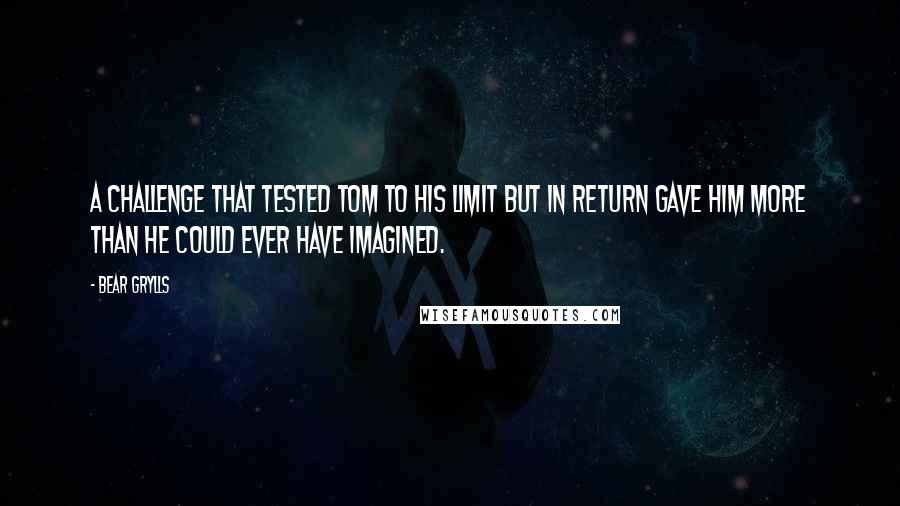 A challenge that tested Tom to his limit but in return gave him more than he could ever have imagined.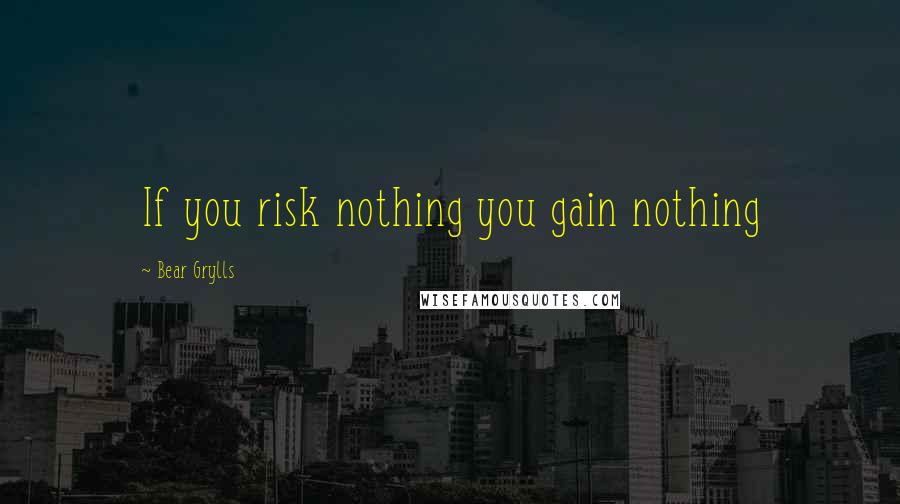 If you risk nothing you gain nothing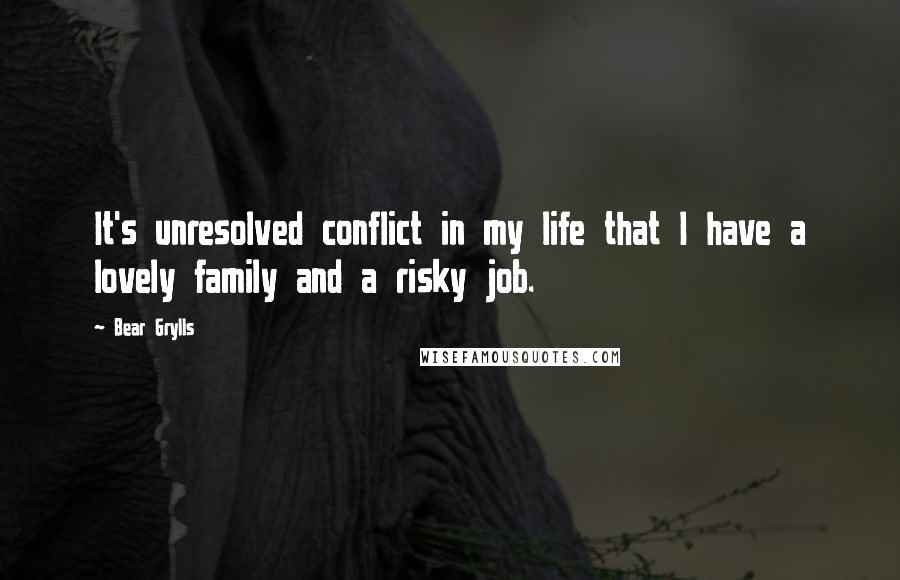 It's unresolved conflict in my life that I have a lovely family and a risky job.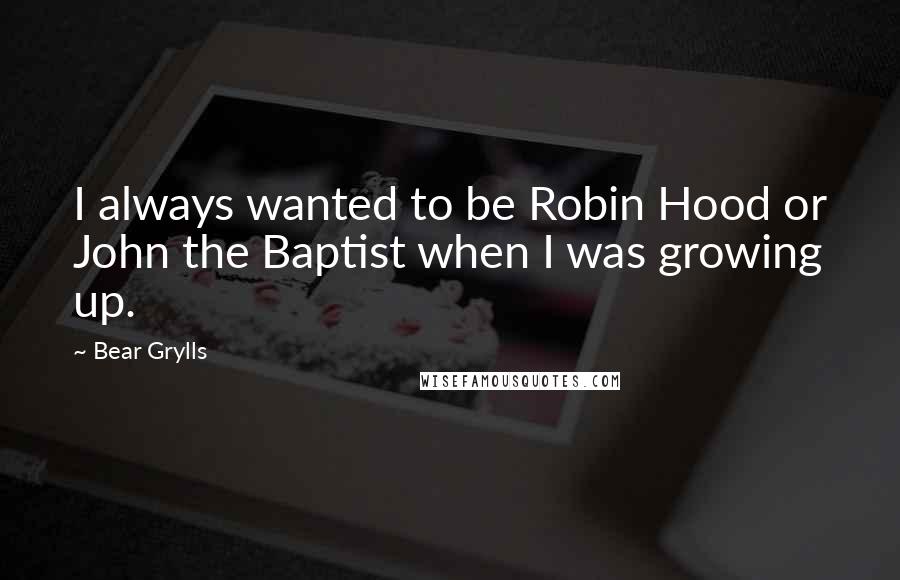 I always wanted to be Robin Hood or John the Baptist when I was growing up.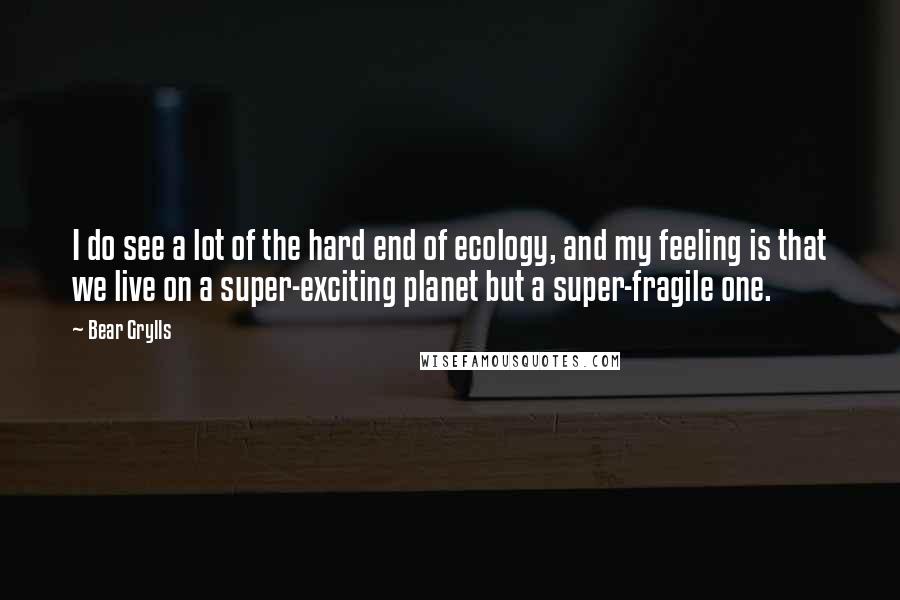 I do see a lot of the hard end of ecology, and my feeling is that we live on a super-exciting planet but a super-fragile one.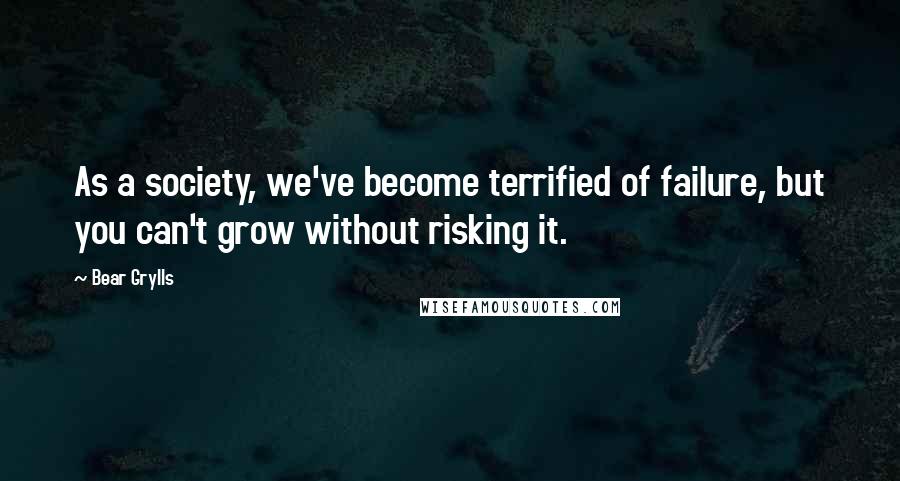 As a society, we've become terrified of failure, but you can't grow without risking it.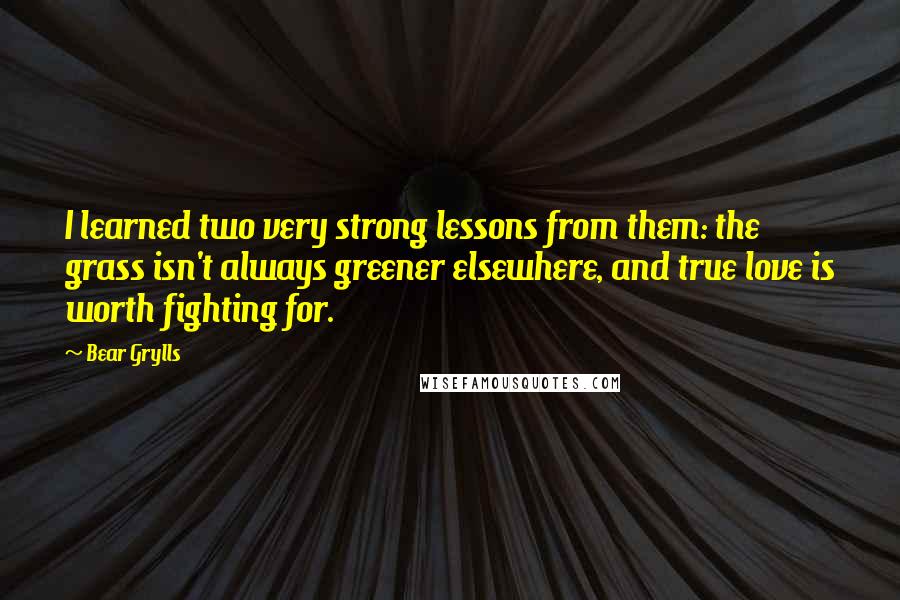 I learned two very strong lessons from them: the grass isn't always greener elsewhere, and true love is worth fighting for.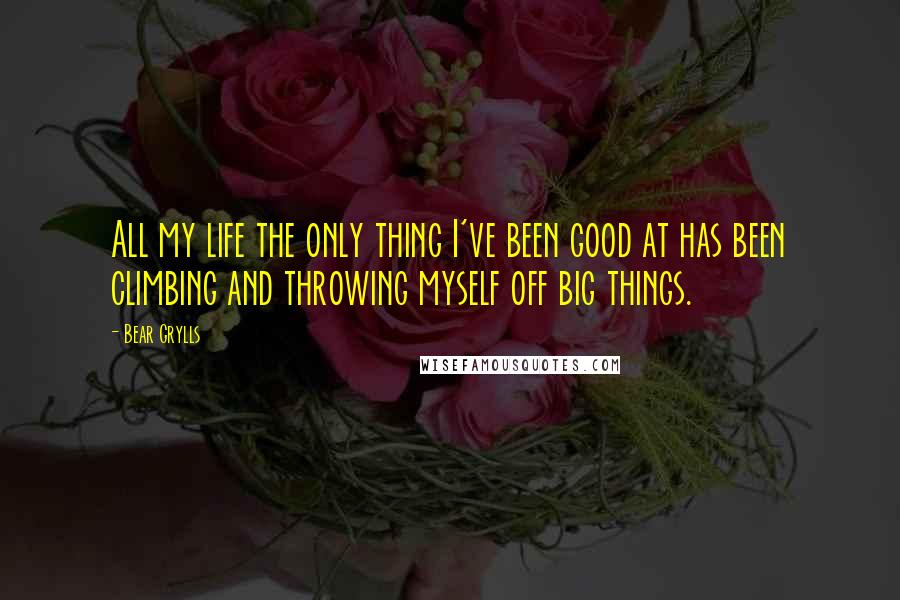 All my life the only thing I've been good at has been climbing and throwing myself off big things.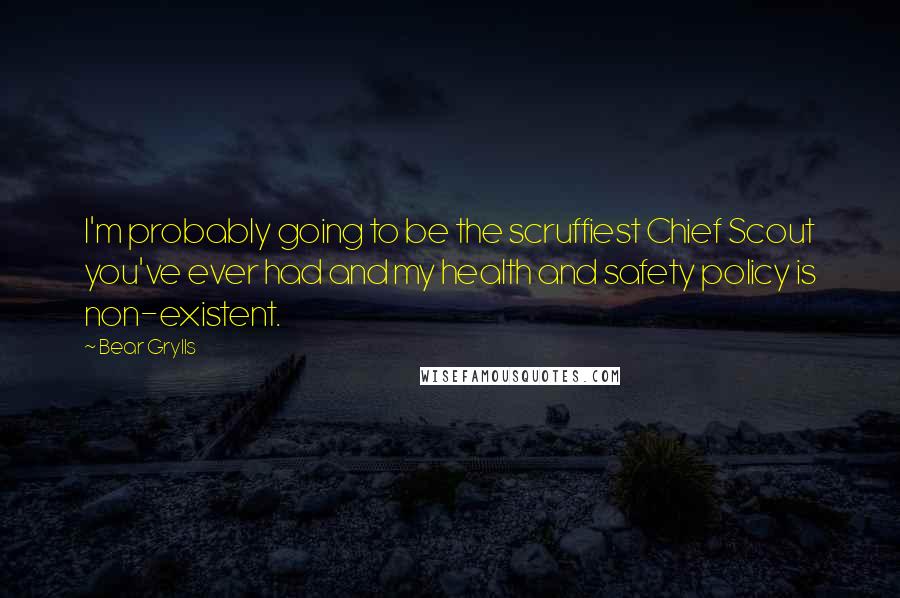 I'm probably going to be the scruffiest Chief Scout you've ever had and my health and safety policy is non-existent.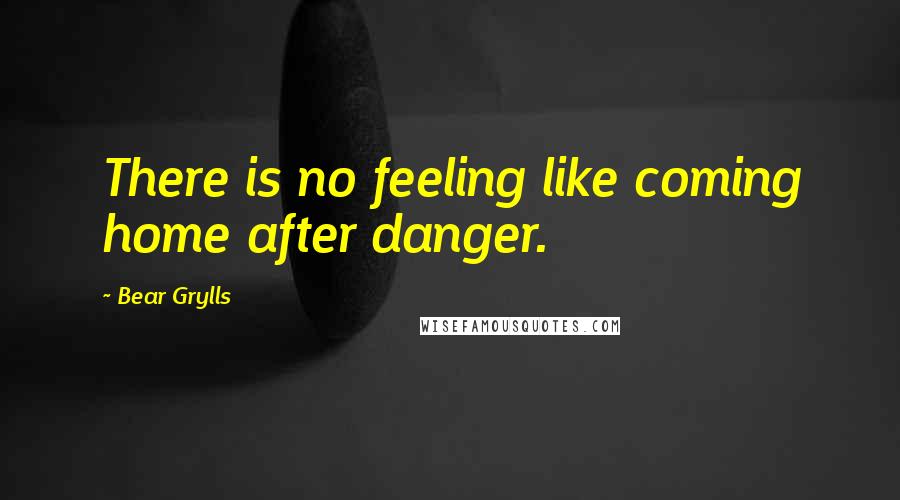 There is no feeling like coming home after danger.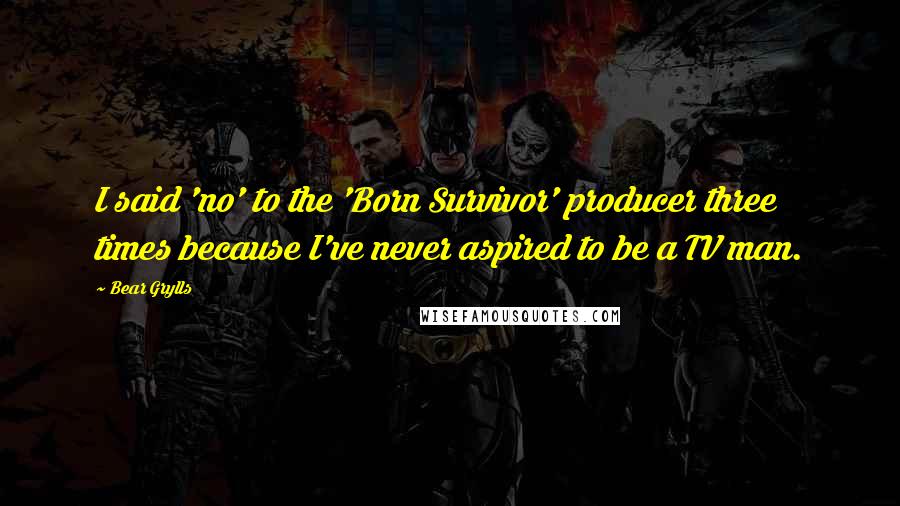 I said 'no' to the 'Born Survivor' producer three times because I've never aspired to be a TV man.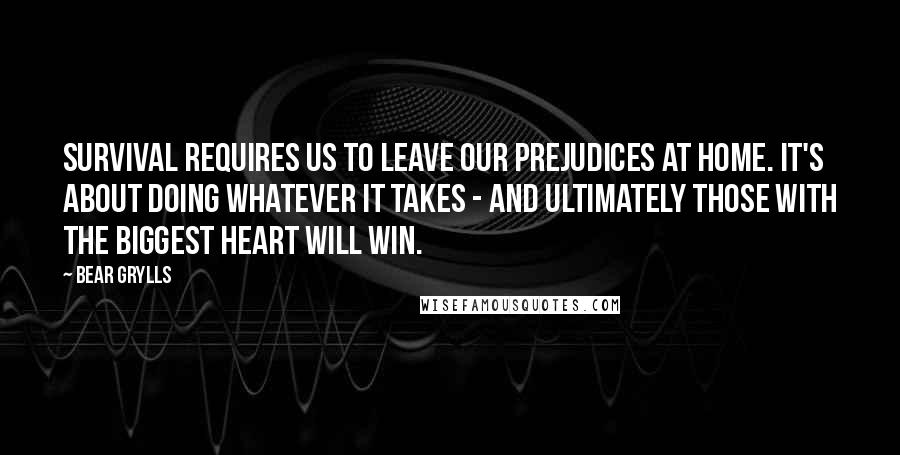 Survival requires us to leave our prejudices at home. It's about doing whatever it takes - and ultimately those with the biggest heart will win.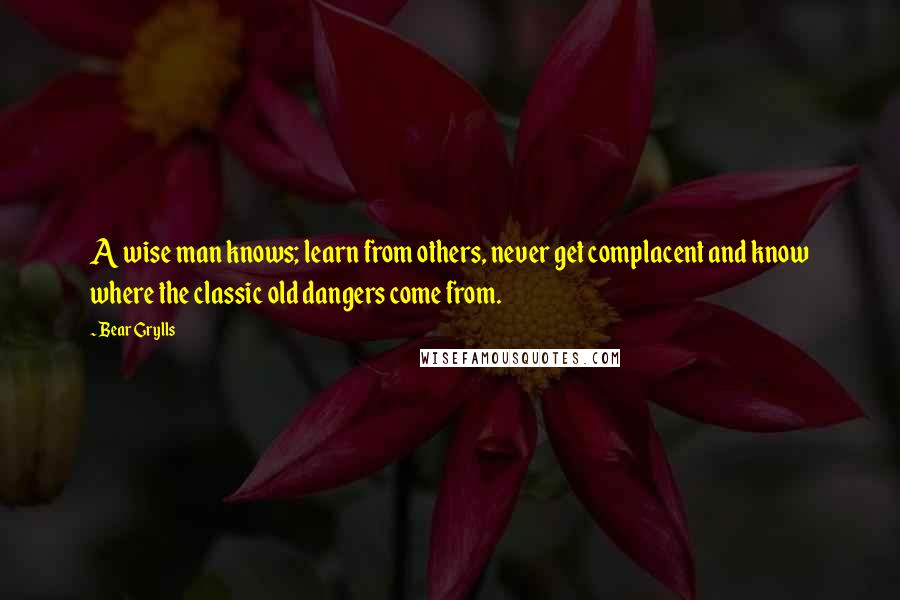 A wise man knows; learn from others, never get complacent and know where the classic old dangers come from.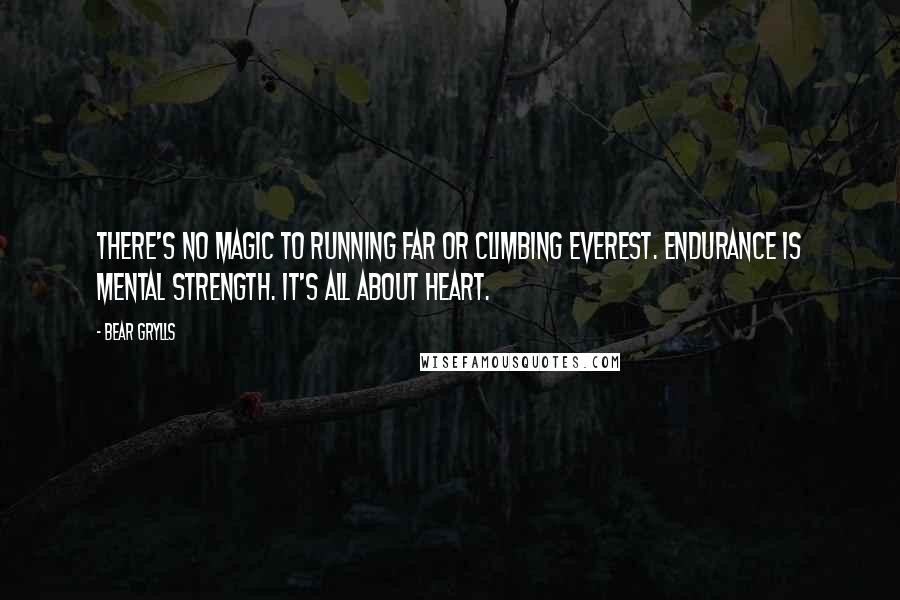 There's no magic to running far or climbing Everest. Endurance is mental strength. It's all about heart.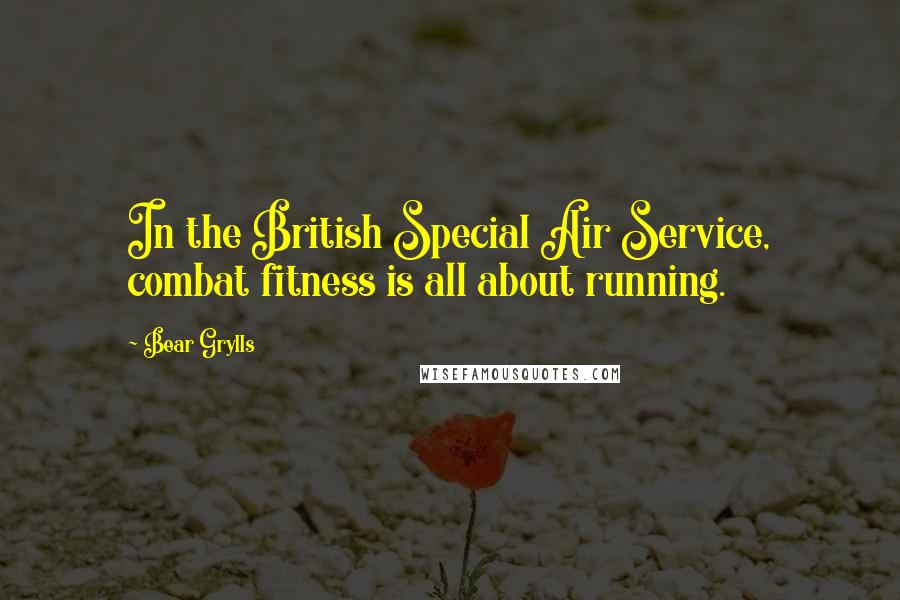 In the British Special Air Service, combat fitness is all about running.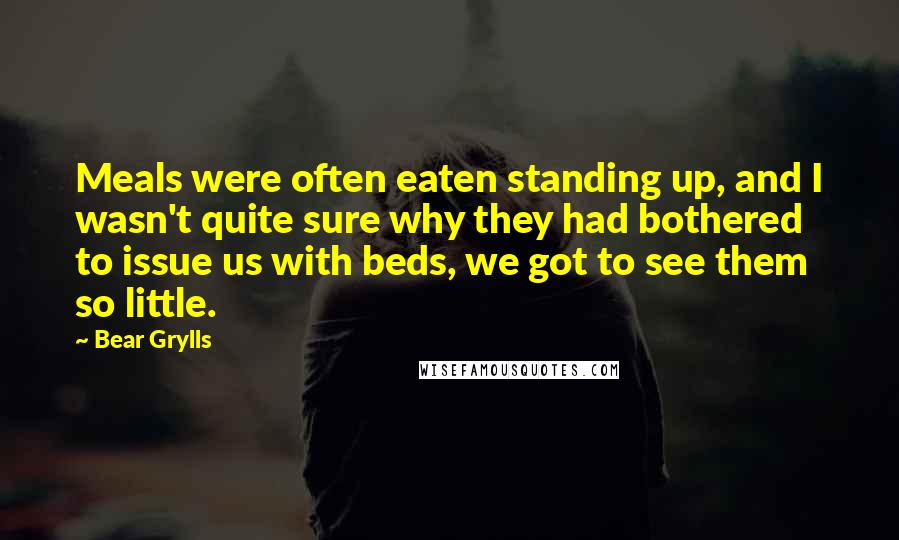 Meals were often eaten standing up, and I wasn't quite sure why they had bothered to issue us with beds, we got to see them so little.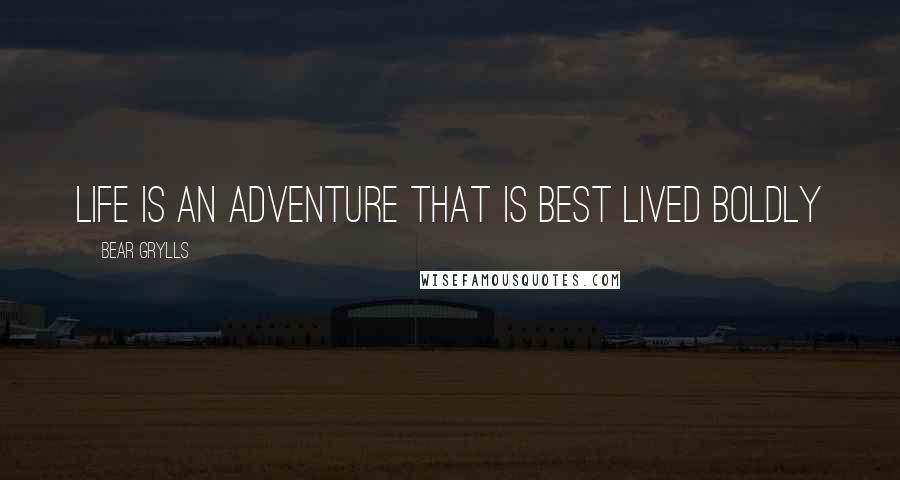 Life is an adventure that is best lived boldly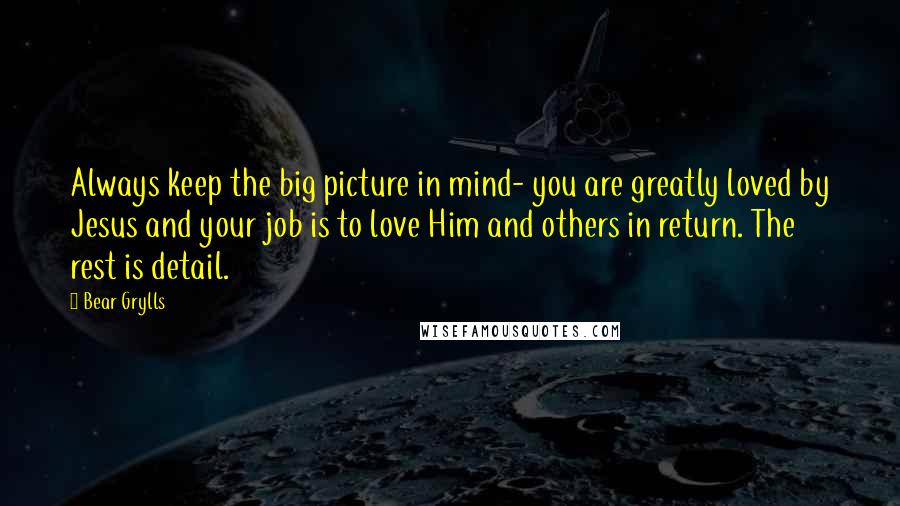 Always keep the big picture in mind- you are greatly loved by Jesus and your job is to love Him and others in return. The rest is detail.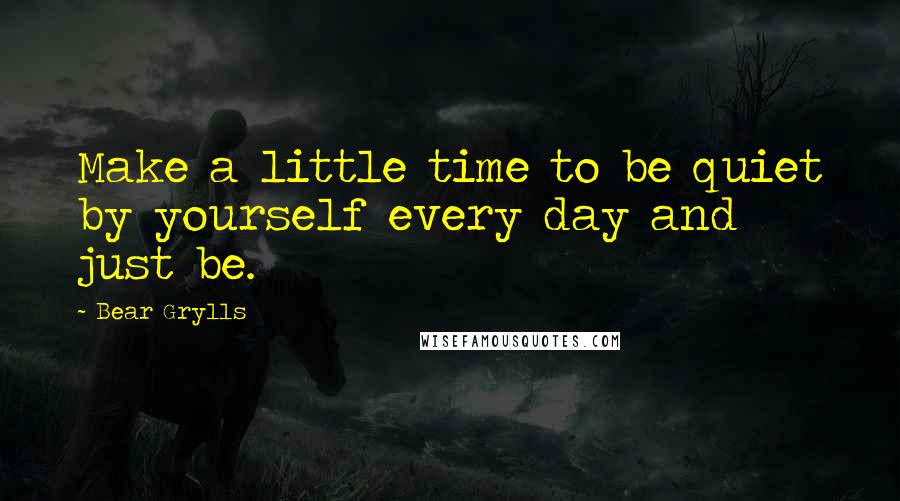 Make a little time to be quiet by yourself every day and just be.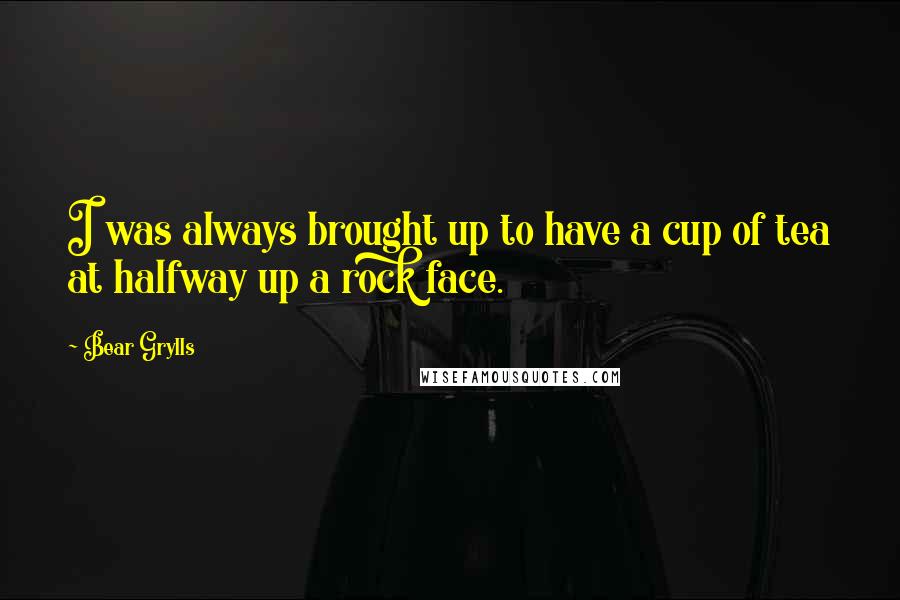 I was always brought up to have a cup of tea at halfway up a rock face.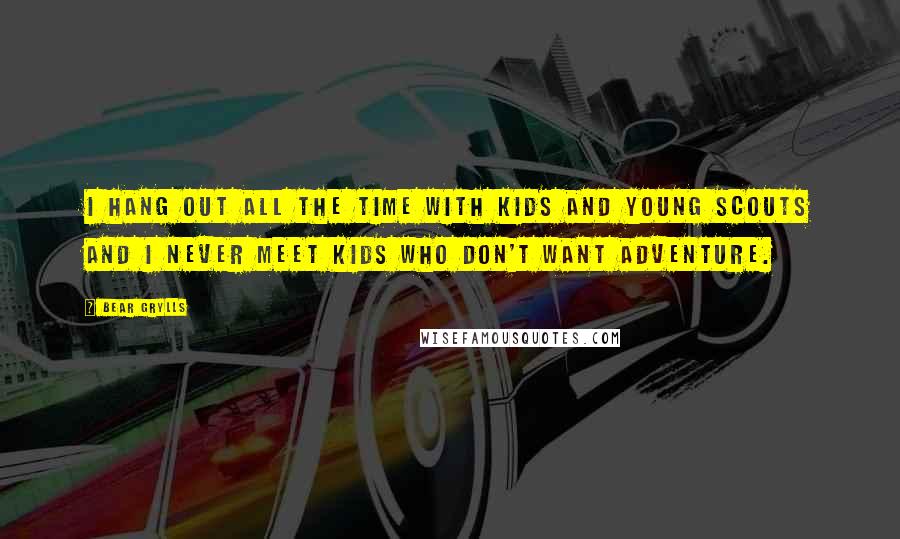 I hang out all the time with kids and young scouts and I never meet kids who don't want adventure.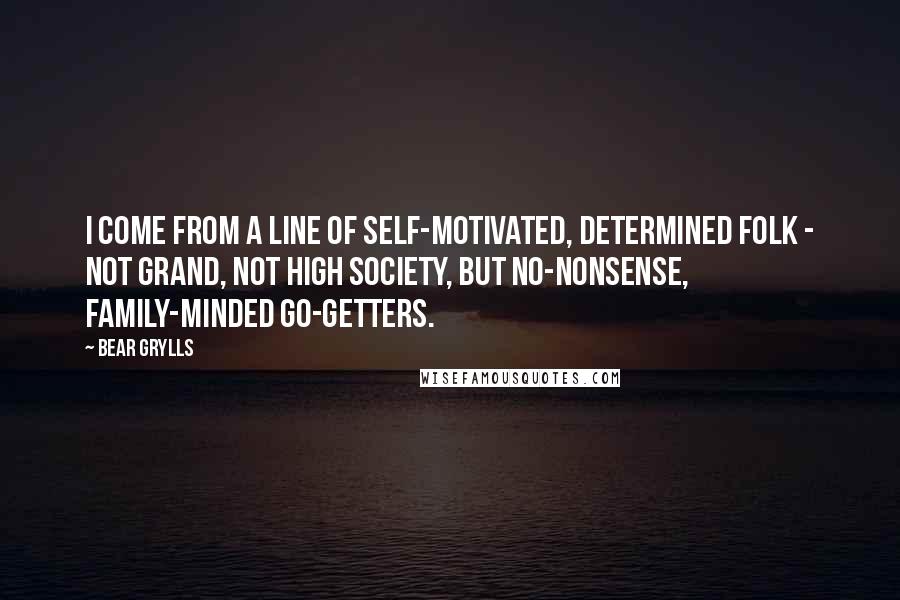 I come from a line of self-motivated, determined folk - not grand, not high society, but no-nonsense, family-minded go-getters.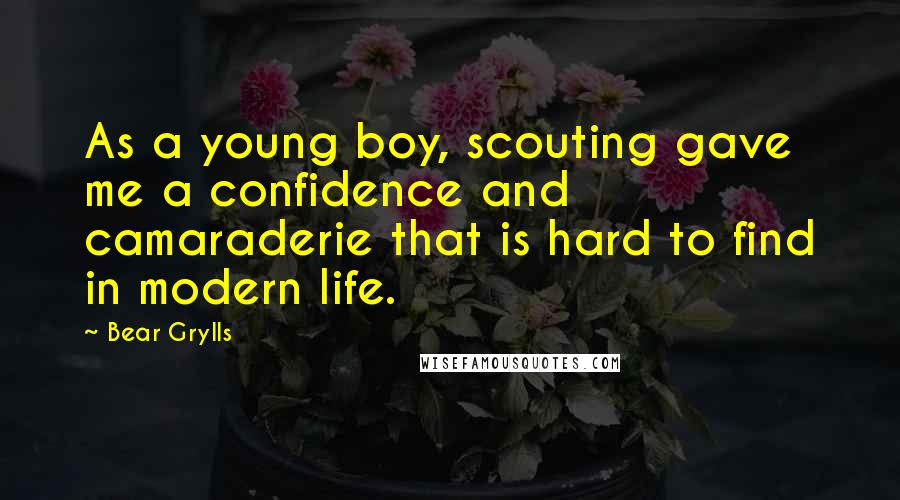 As a young boy, scouting gave me a confidence and camaraderie that is hard to find in modern life.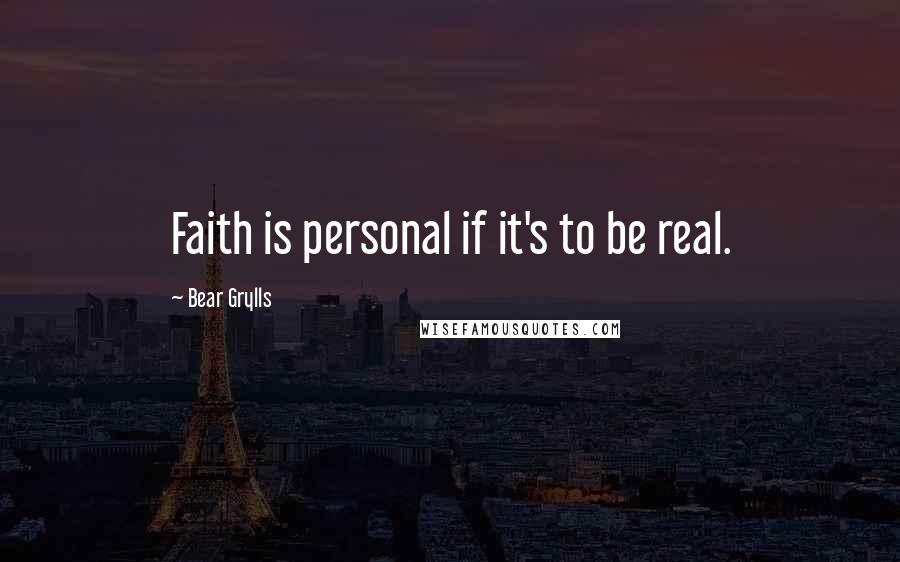 Faith is personal if it's to be real.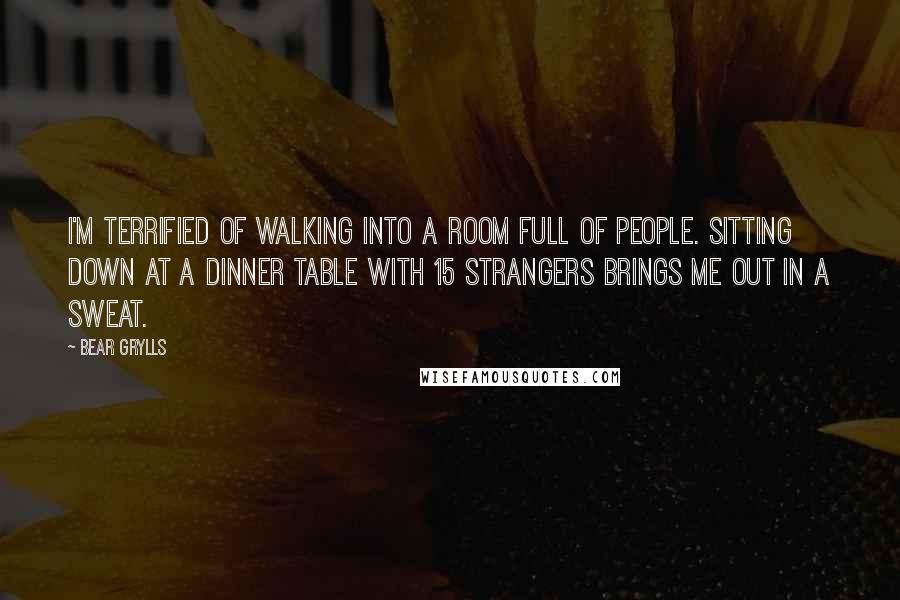 I'm terrified of walking into a room full of people. Sitting down at a dinner table with 15 strangers brings me out in a sweat.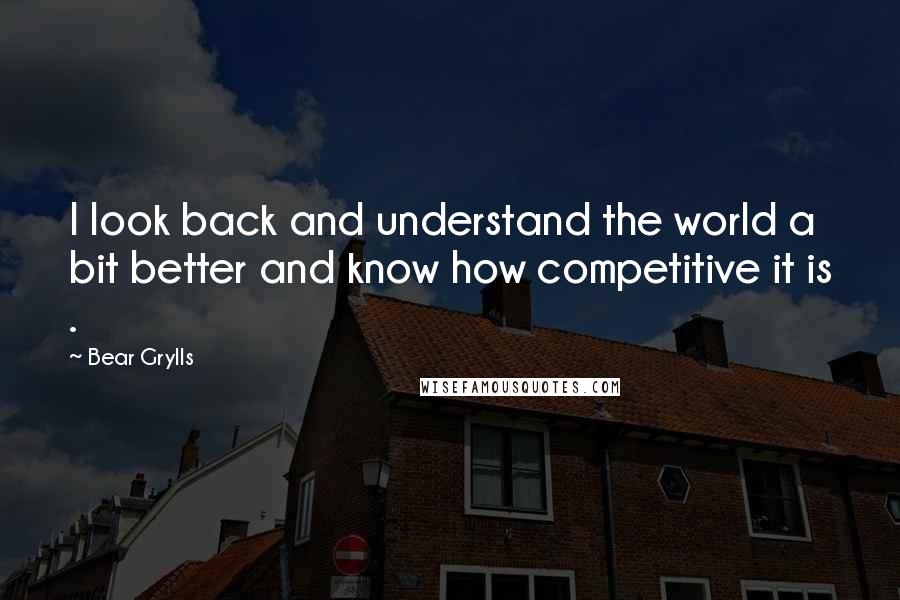 I look back and understand the world a bit better and know how competitive it is .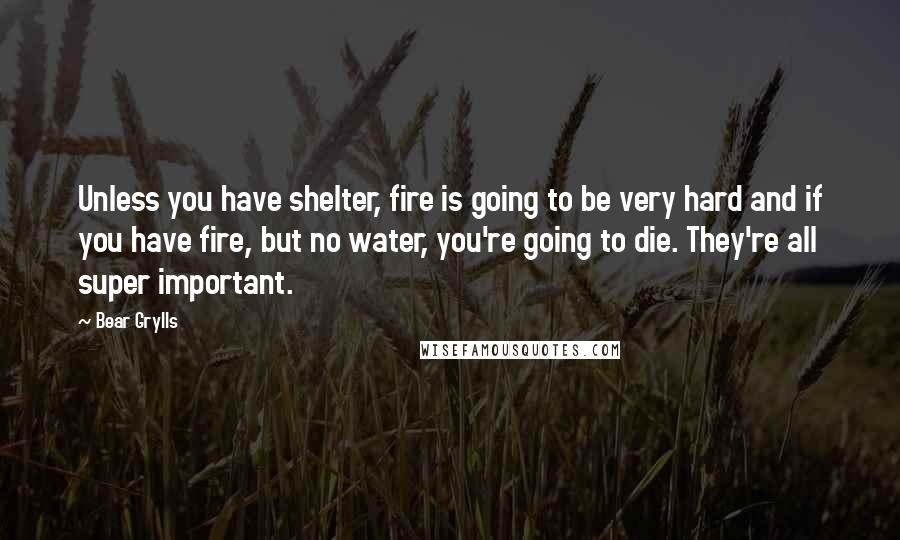 Unless you have shelter, fire is going to be very hard and if you have fire, but no water, you're going to die. They're all super important.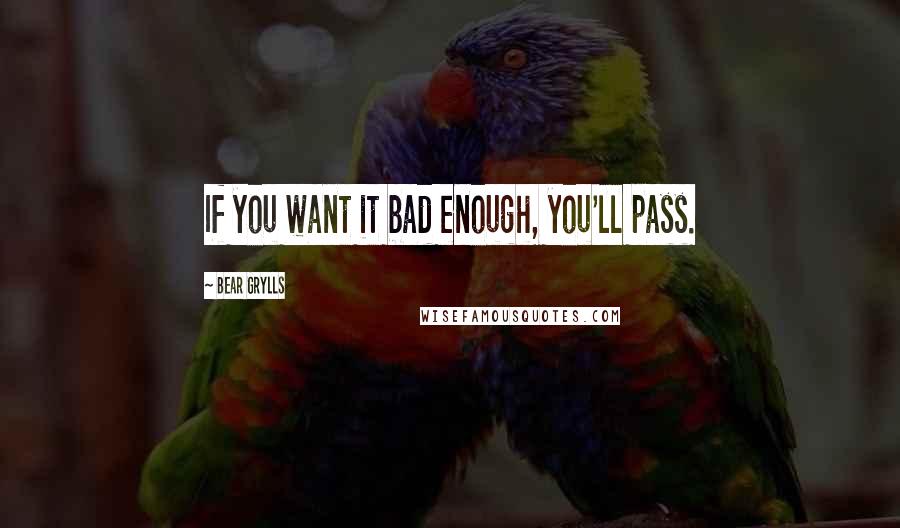 If you want it bad enough, you'll pass.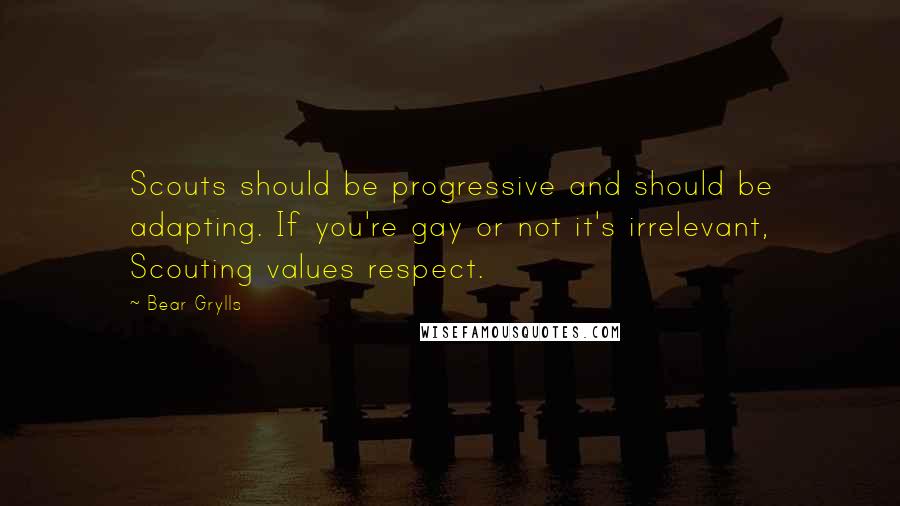 Scouts should be progressive and should be adapting. If you're gay or not it's irrelevant, Scouting values respect.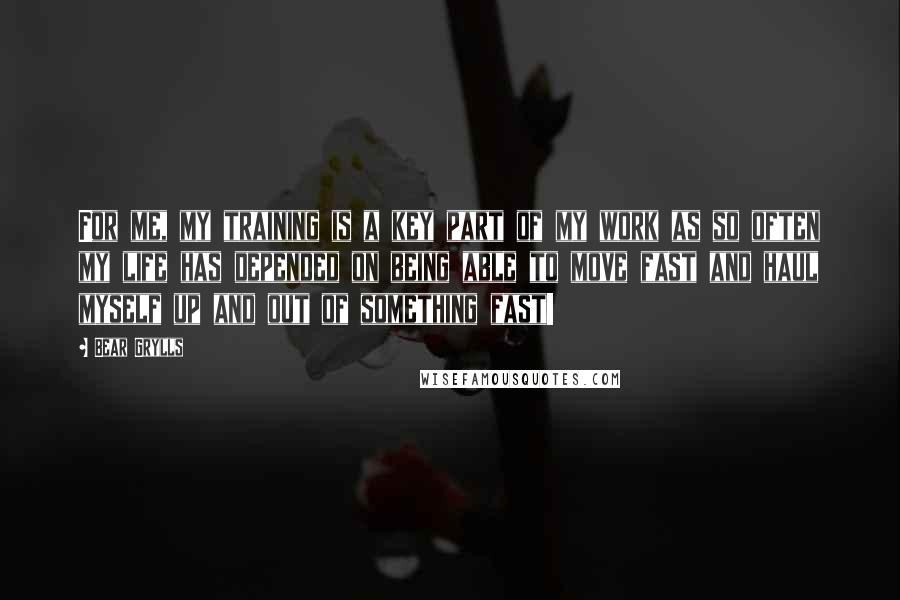 For me, my training is a key part of my work as so often my life has depended on being able to move fast and haul myself up and out of something fast!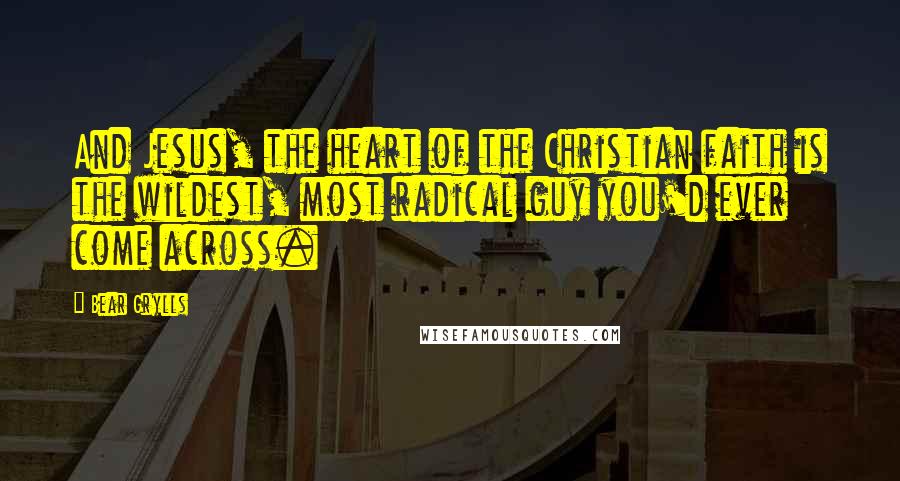 And Jesus, the heart of the Christian faith is the wildest, most radical guy you'd ever come across.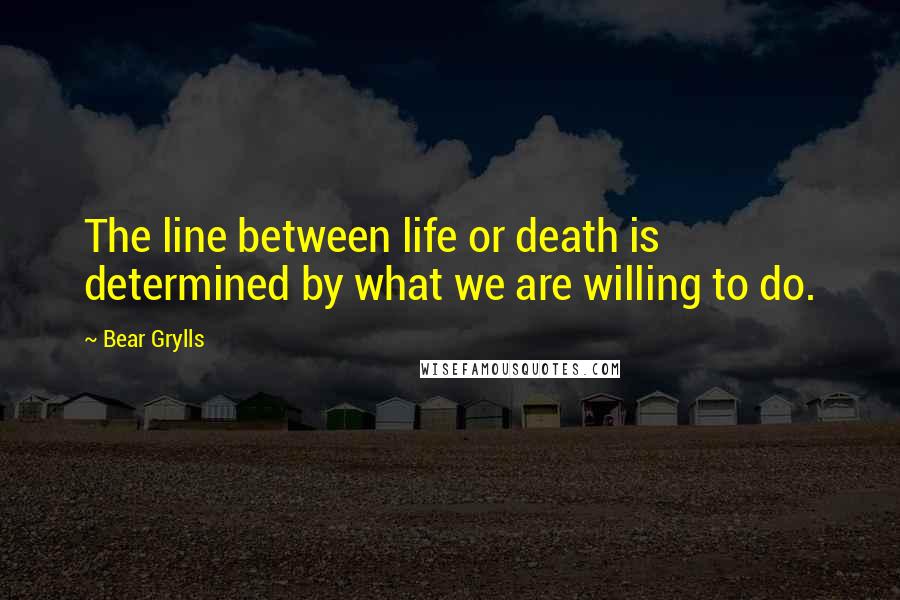 The line between life or death is determined by what we are willing to do.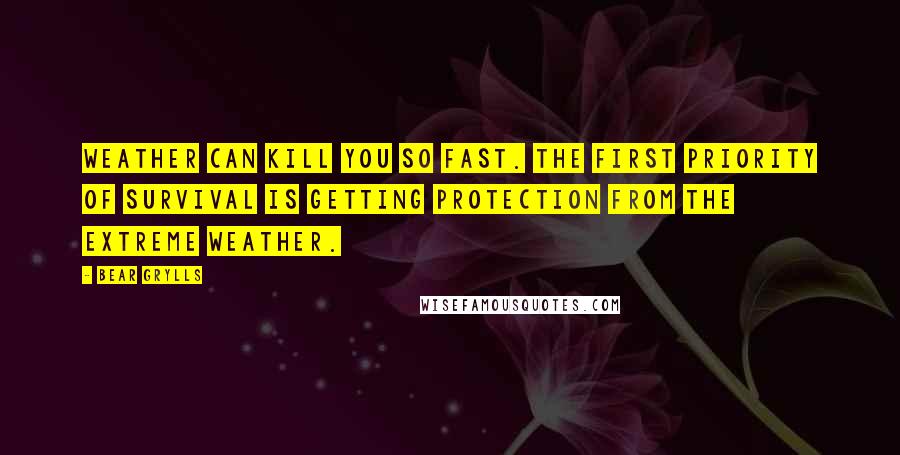 Weather can kill you so fast. The first priority of survival is getting protection from the extreme weather.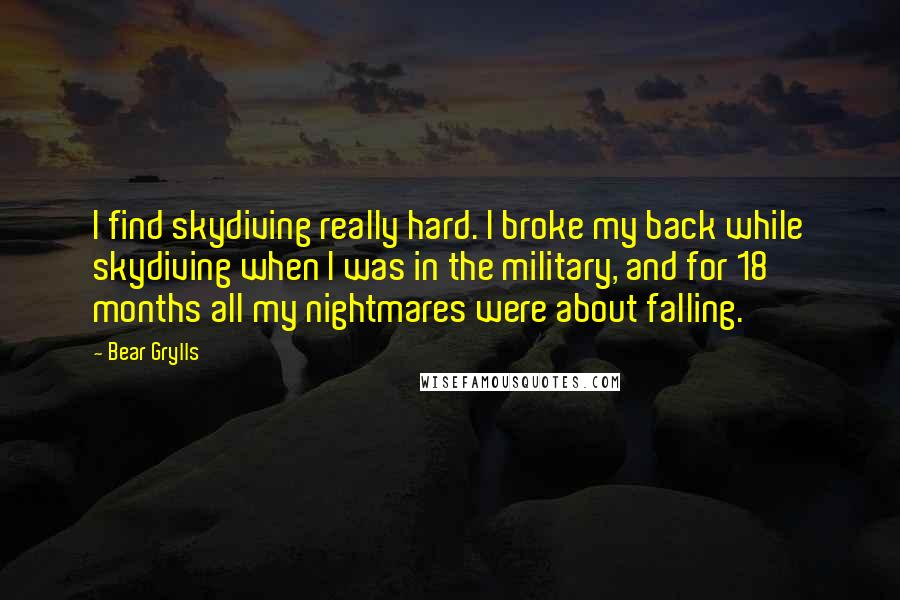 I find skydiving really hard. I broke my back while skydiving when I was in the military, and for 18 months all my nightmares were about falling.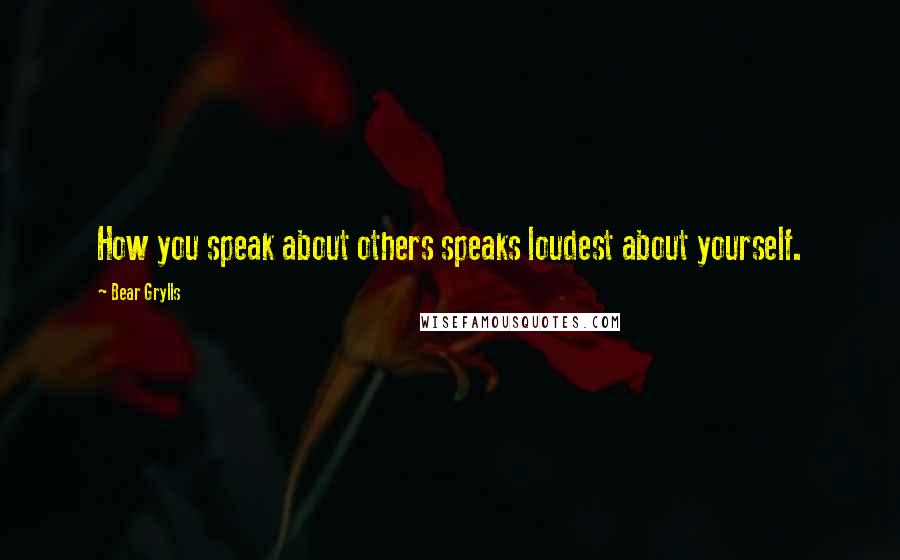 How you speak about others speaks loudest about yourself.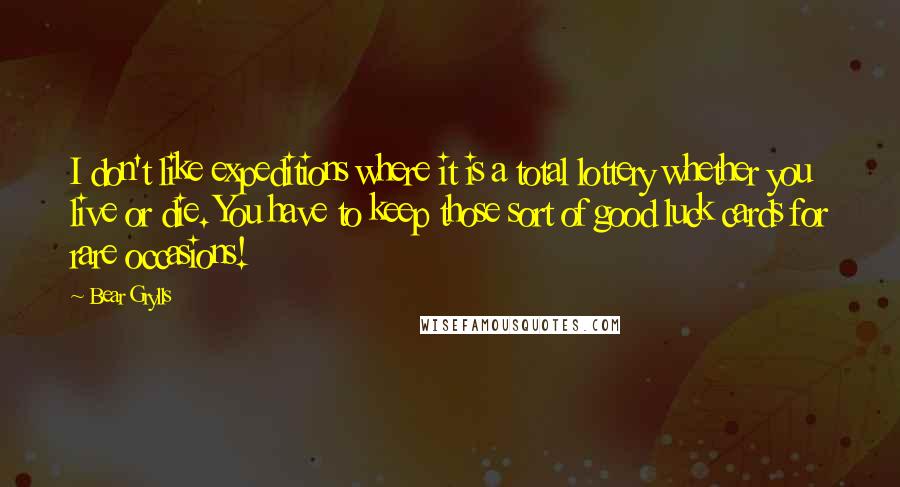 I don't like expeditions where it is a total lottery whether you live or die. You have to keep those sort of good luck cards for rare occasions!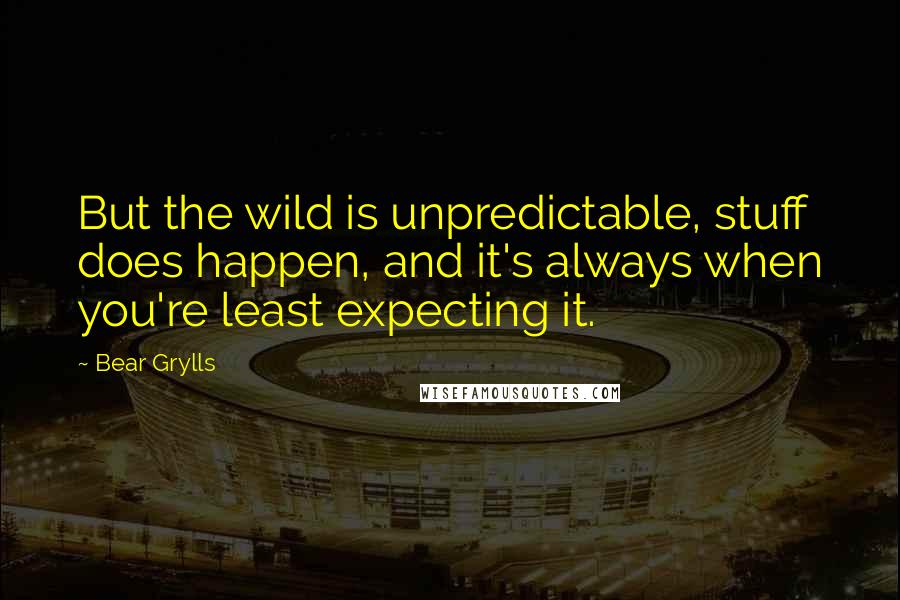 But the wild is unpredictable, stuff does happen, and it's always when you're least expecting it.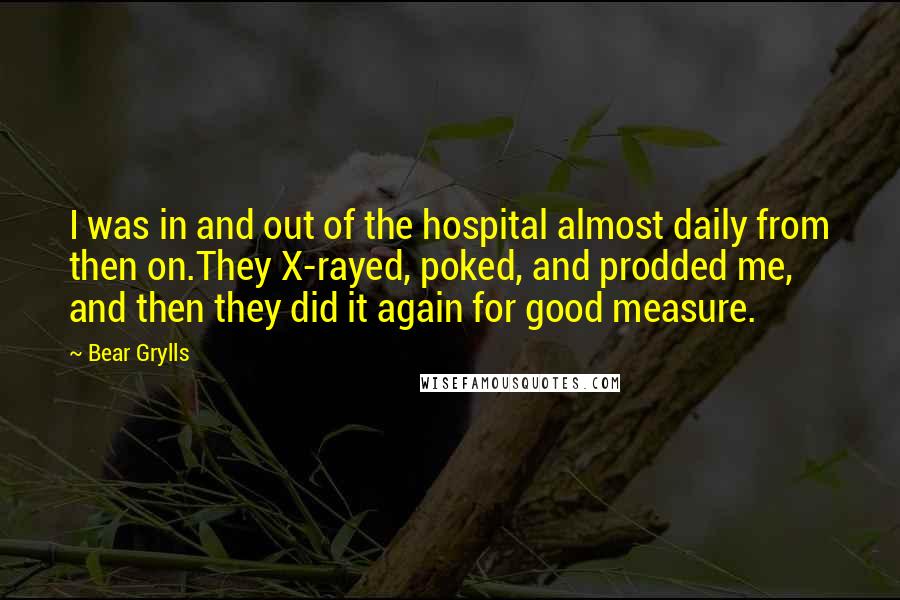 I was in and out of the hospital almost daily from then on.
They X-rayed, poked, and prodded me, and then they did it again for good measure.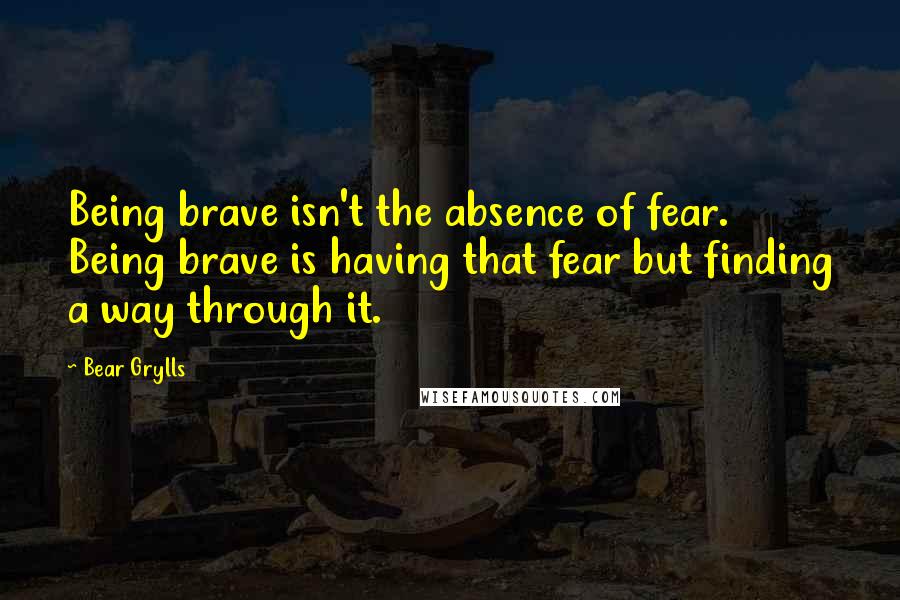 Being brave isn't the absence of fear. Being brave is having that fear but finding a way through it.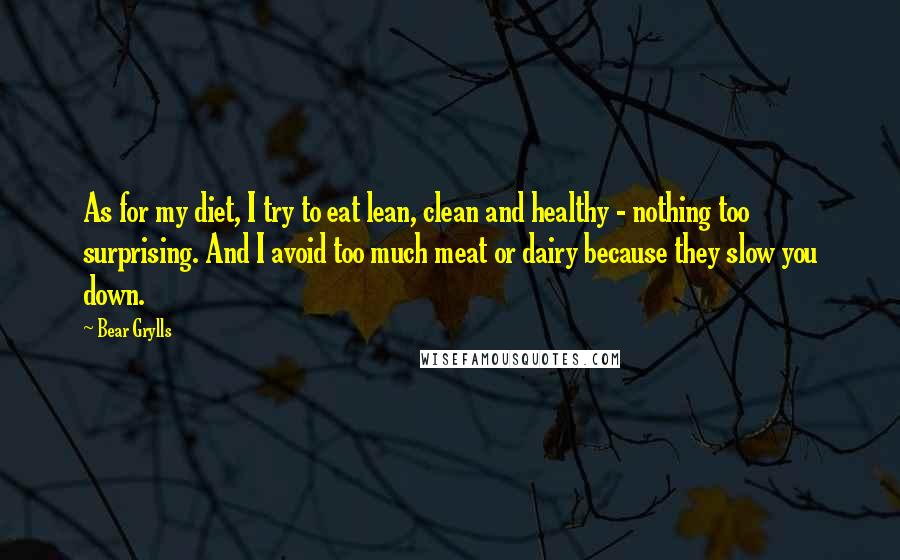 As for my diet, I try to eat lean, clean and healthy - nothing too surprising. And I avoid too much meat or dairy because they slow you down.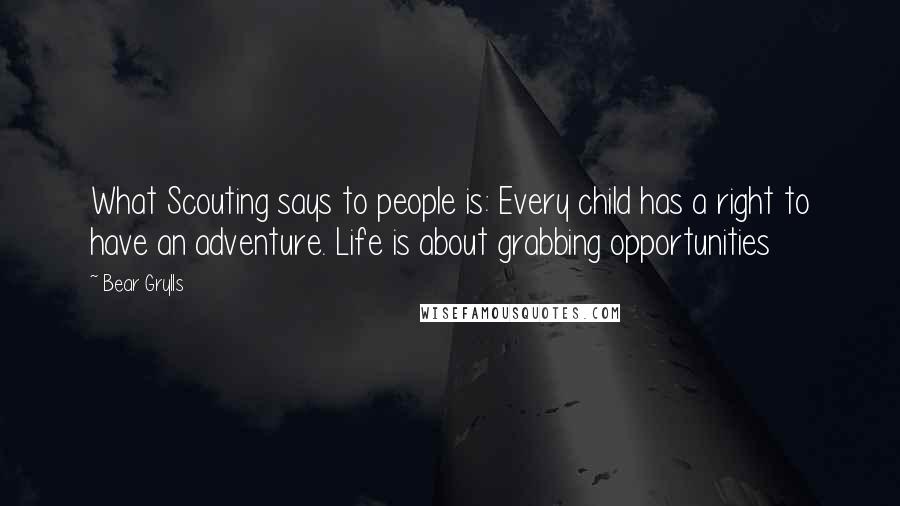 What Scouting says to people is: Every child has a right to have an adventure. Life is about grabbing opportunities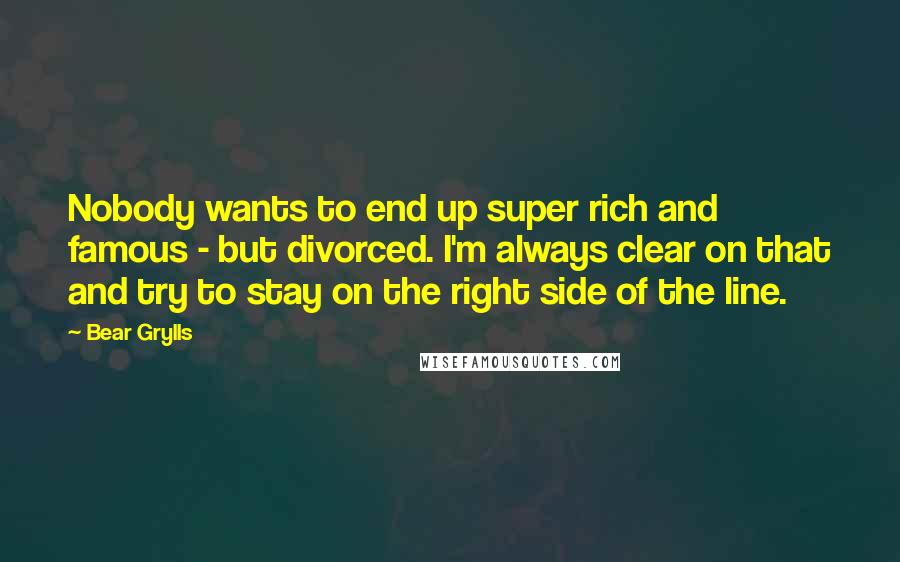 Nobody wants to end up super rich and famous - but divorced. I'm always clear on that and try to stay on the right side of the line.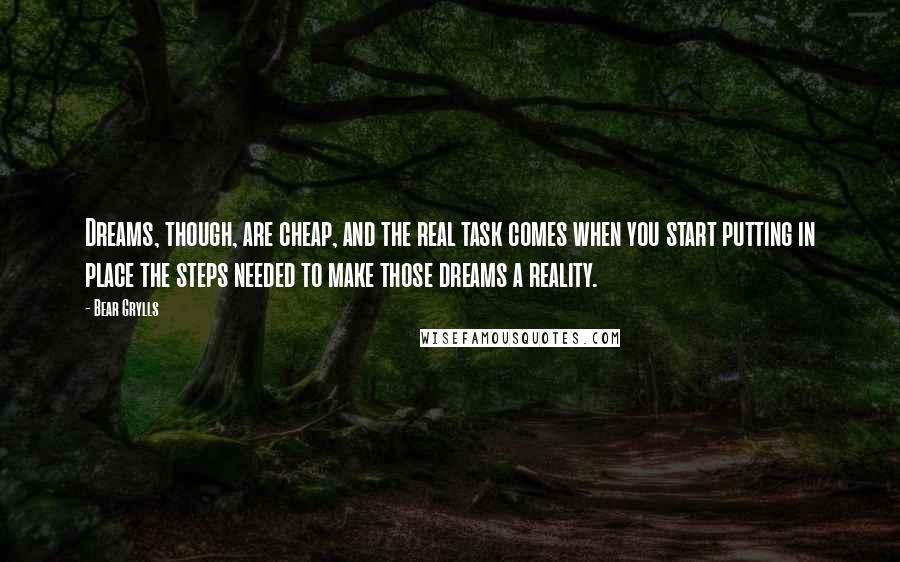 Dreams, though, are cheap, and the real task comes when you start putting in place the steps needed to make those dreams a reality.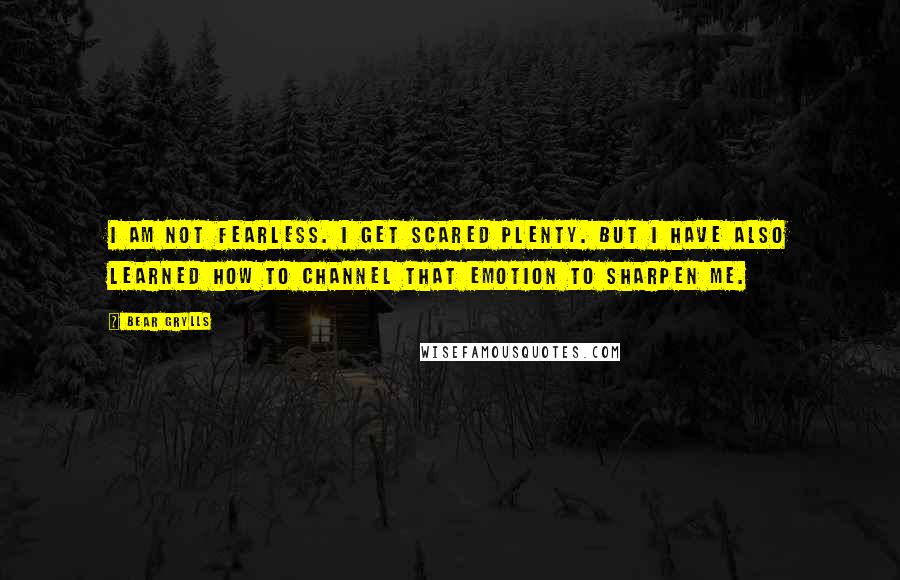 I am not fearless. I get scared plenty. But I have also learned how to channel that emotion to sharpen me.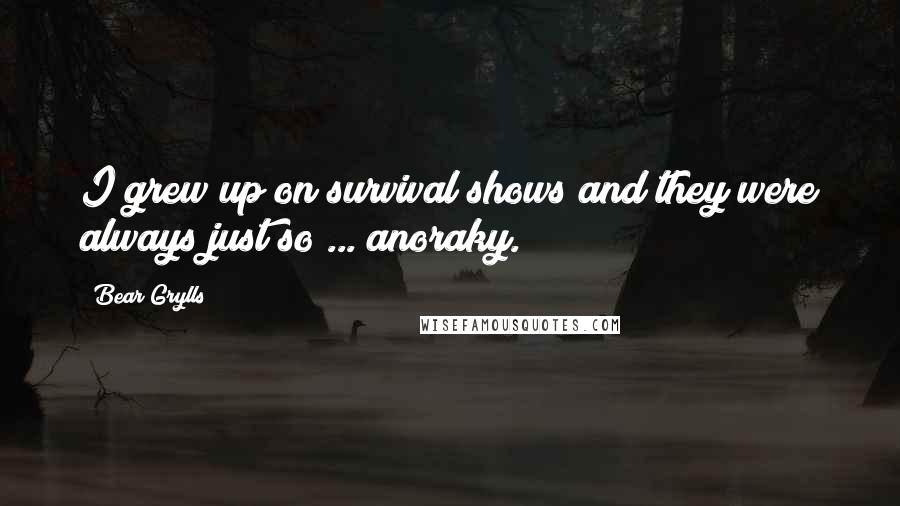 I grew up on survival shows and they were always just so ... anoraky.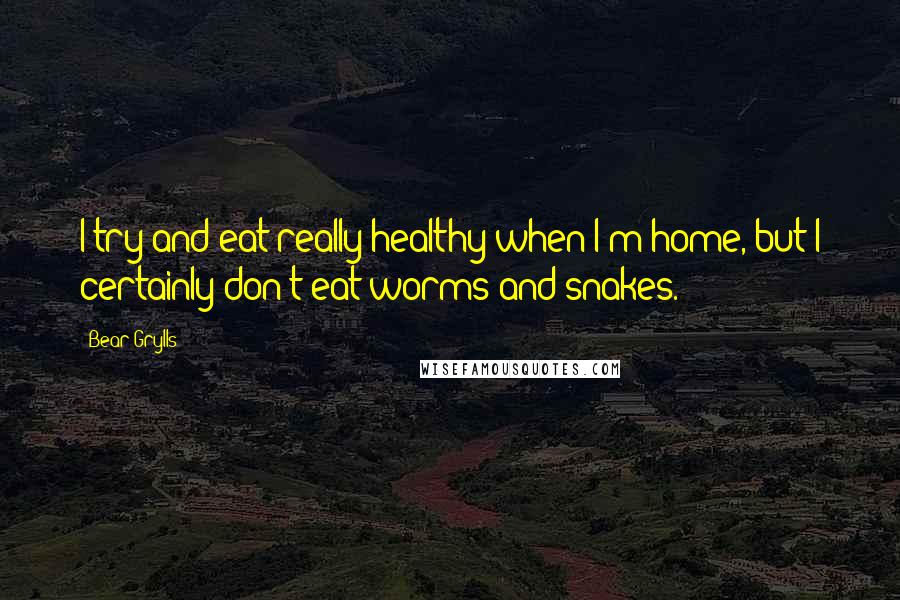 I try and eat really healthy when I'm home, but I certainly don't eat worms and snakes.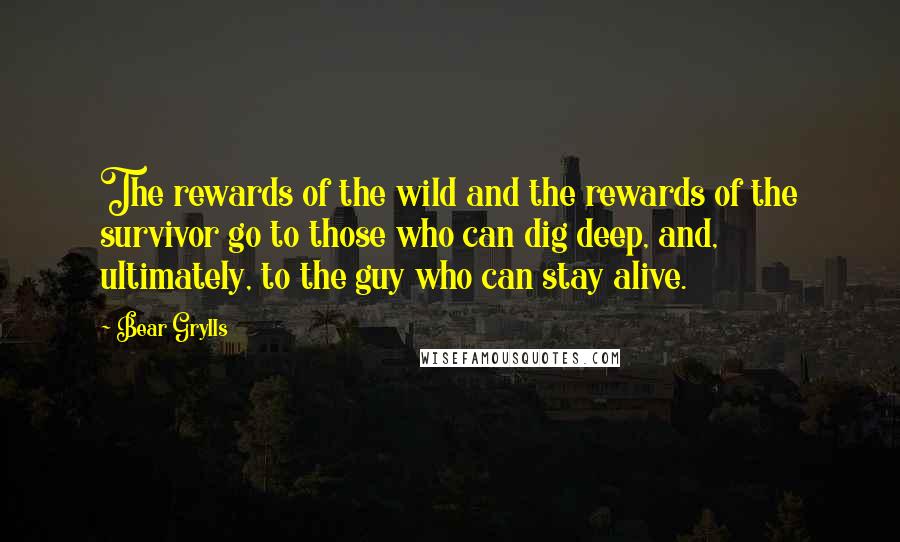 The rewards of the wild and the rewards of the survivor go to those who can dig deep, and, ultimately, to the guy who can stay alive.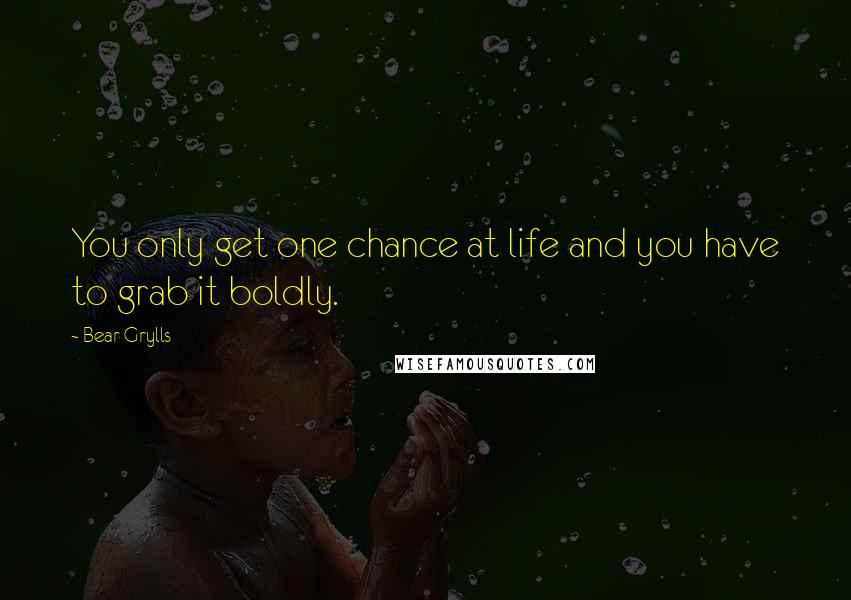 You only get one chance at life and you have to grab it boldly.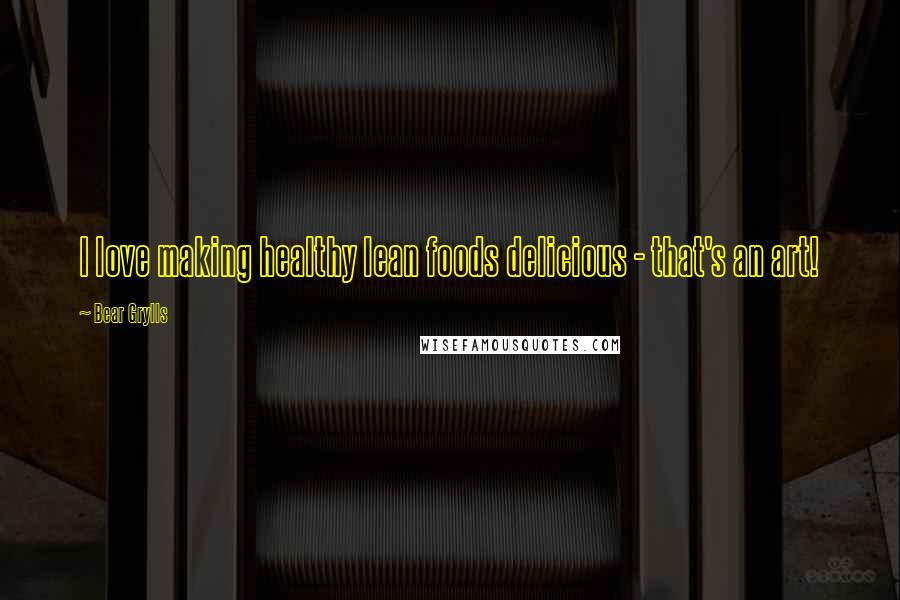 I love making healthy lean foods delicious - that's an art!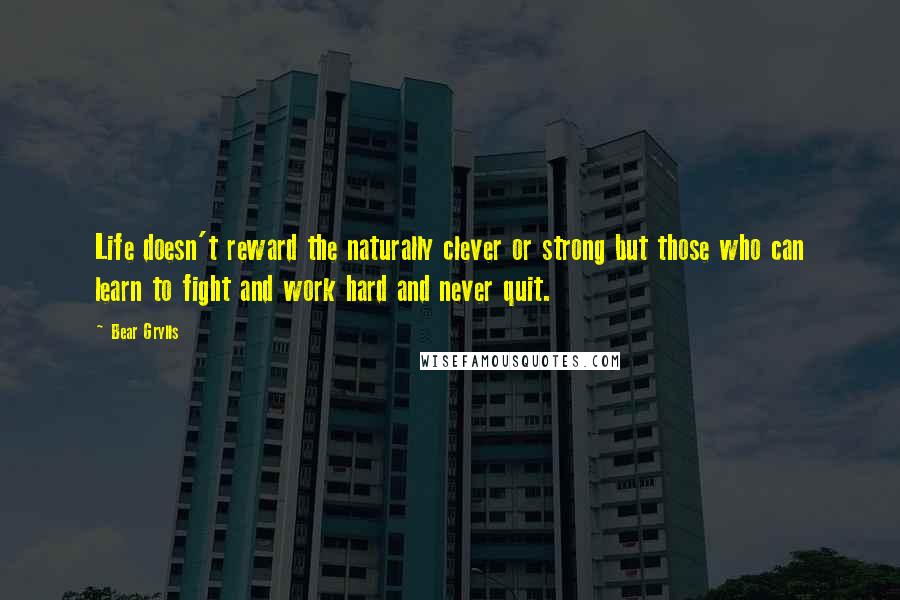 Life doesn't reward the naturally clever or strong but those who can learn to fight and work hard and never quit.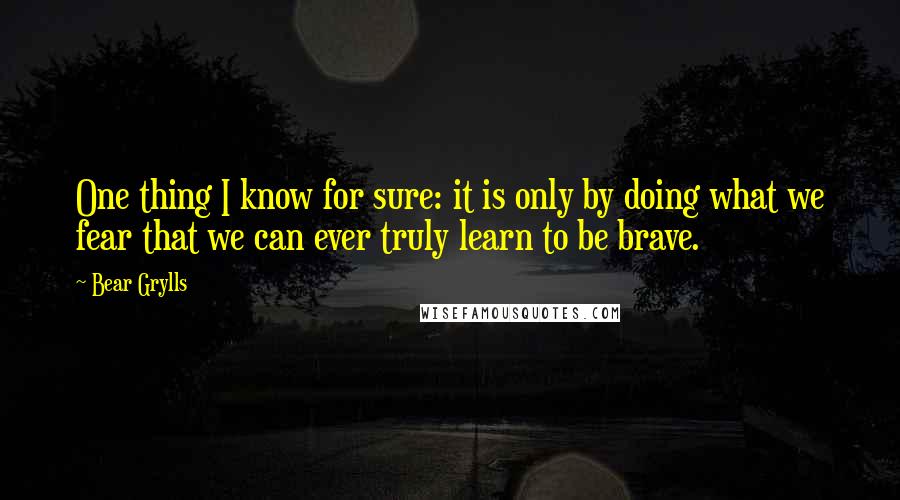 One thing I know for sure: it is only by doing what we fear that we can ever truly learn to be brave.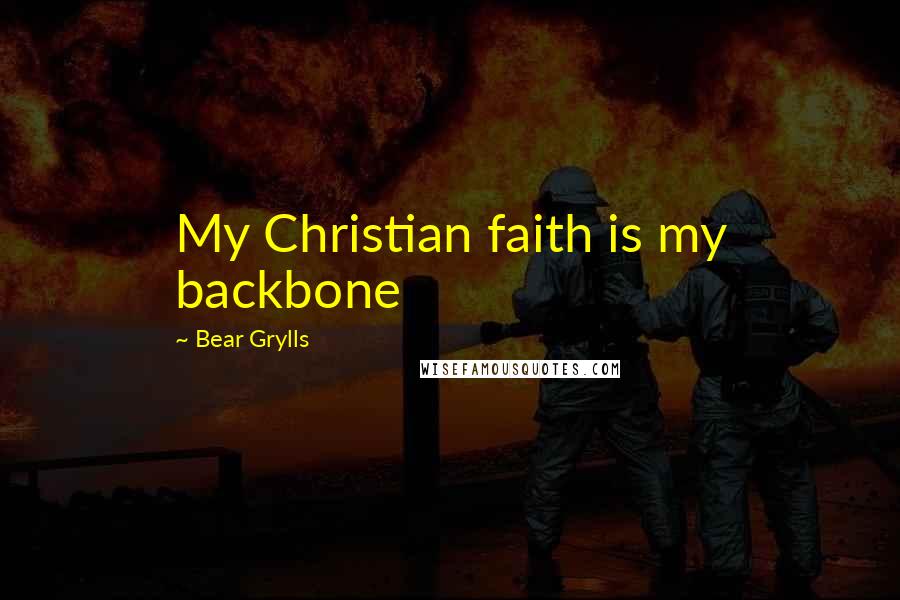 My Christian faith is my backbone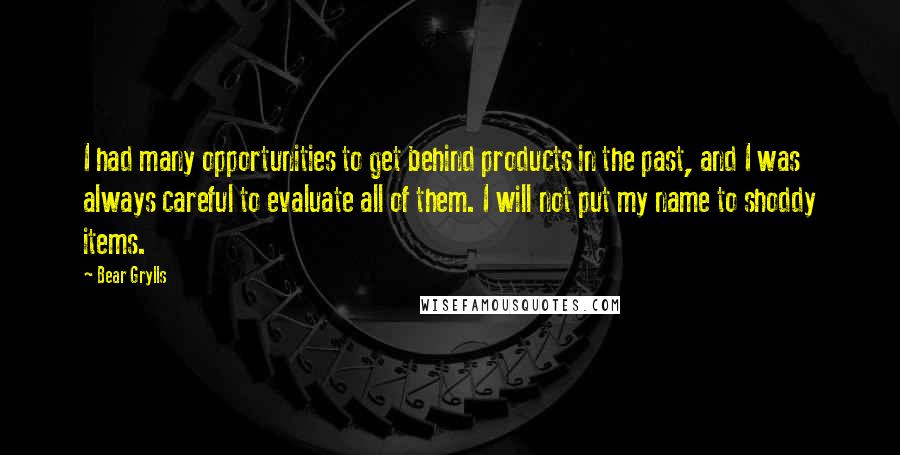 I had many opportunities to get behind products in the past, and I was always careful to evaluate all of them. I will not put my name to shoddy items.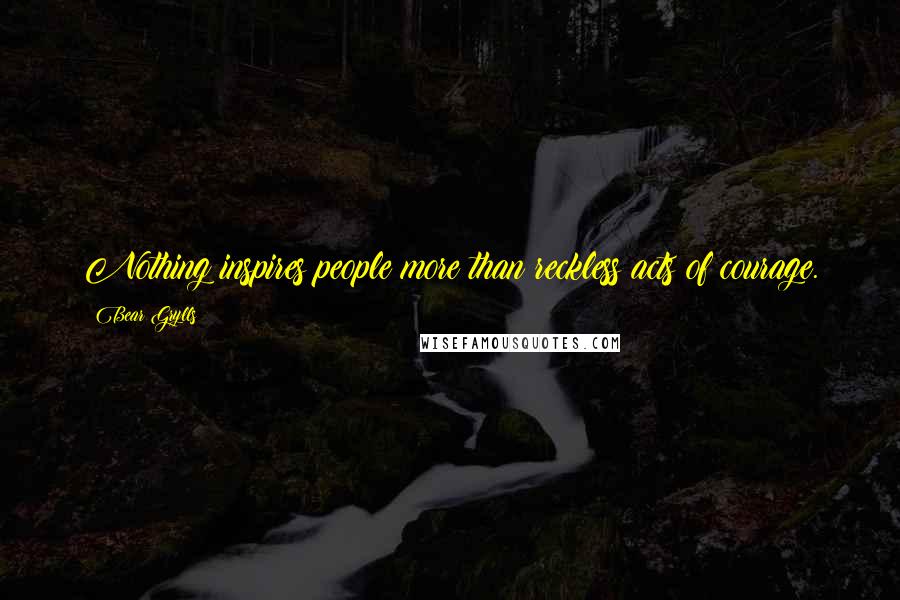 Nothing inspires people more than reckless acts of courage.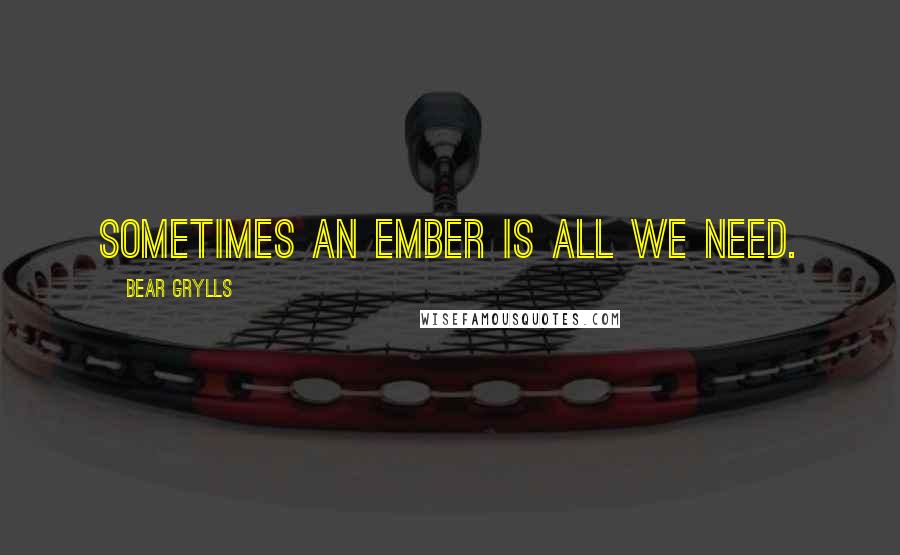 Sometimes an ember is all we need.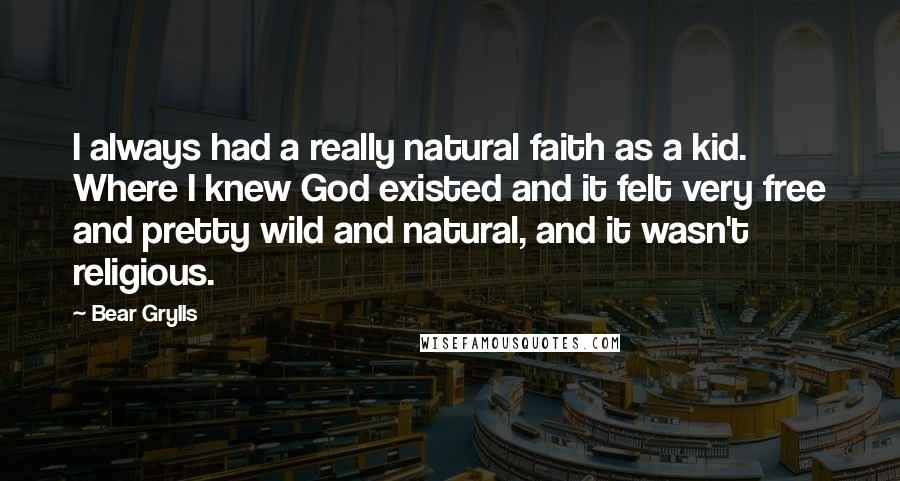 I always had a really natural faith as a kid. Where I knew God existed and it felt very free and pretty wild and natural, and it wasn't religious.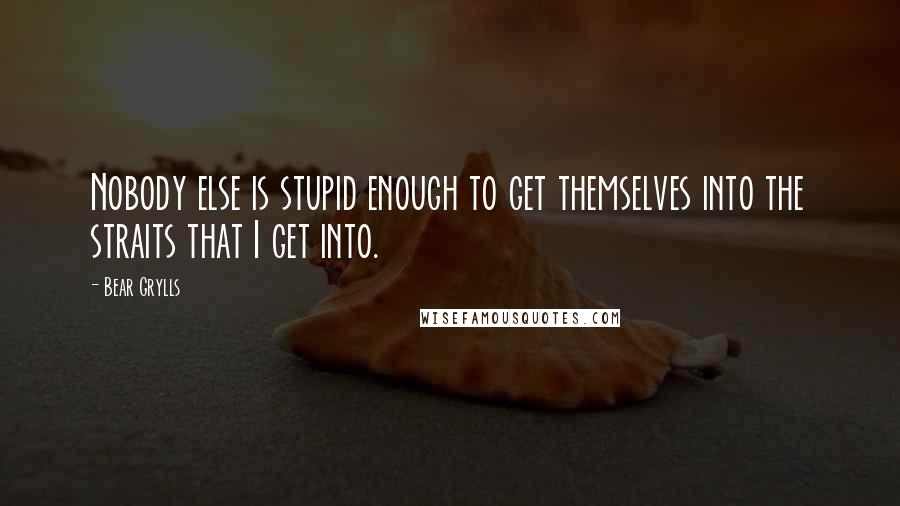 Nobody else is stupid enough to get themselves into the straits that I get into.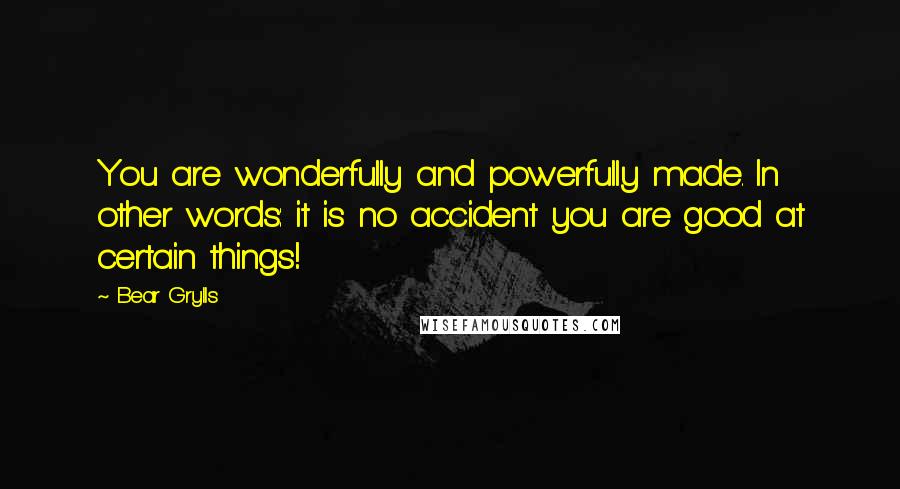 You are wonderfully and powerfully made. In other words: it is no accident you are good at certain things!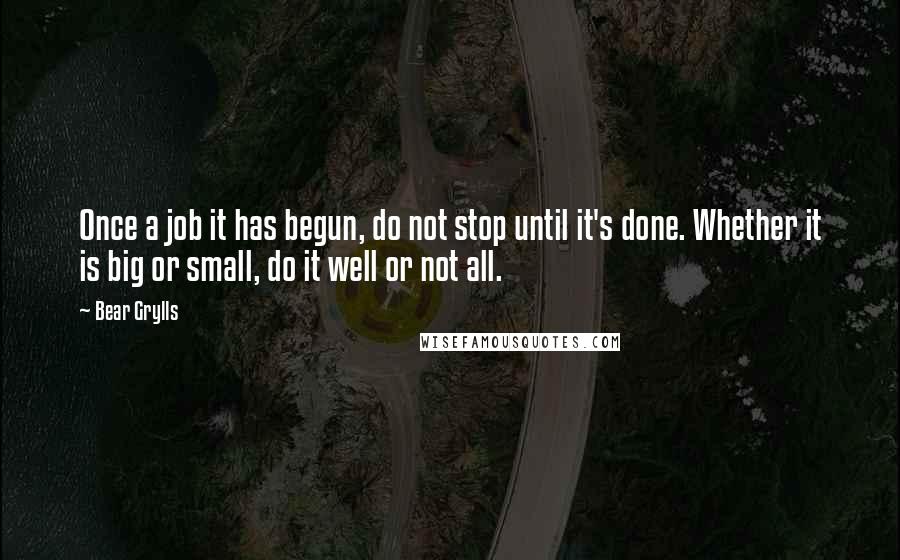 Once a job it has begun, do not stop until it's done. Whether it is big or small, do it well or not all.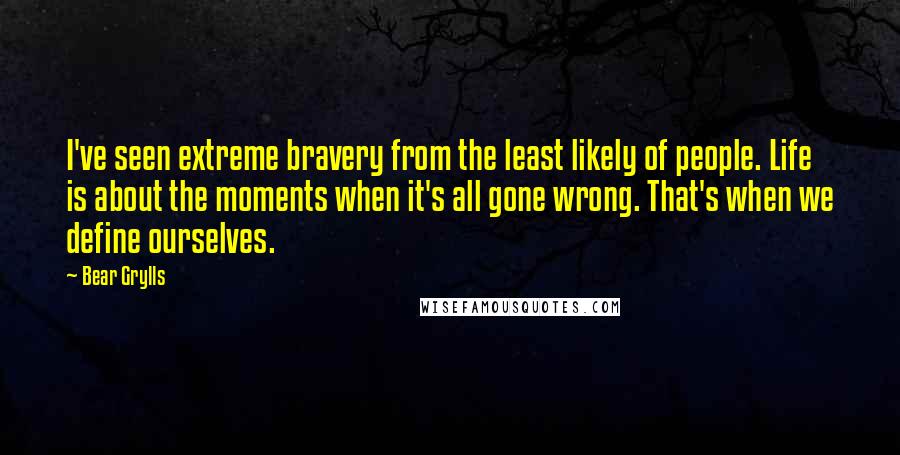 I've seen extreme bravery from the least likely of people. Life is about the moments when it's all gone wrong. That's when we define ourselves.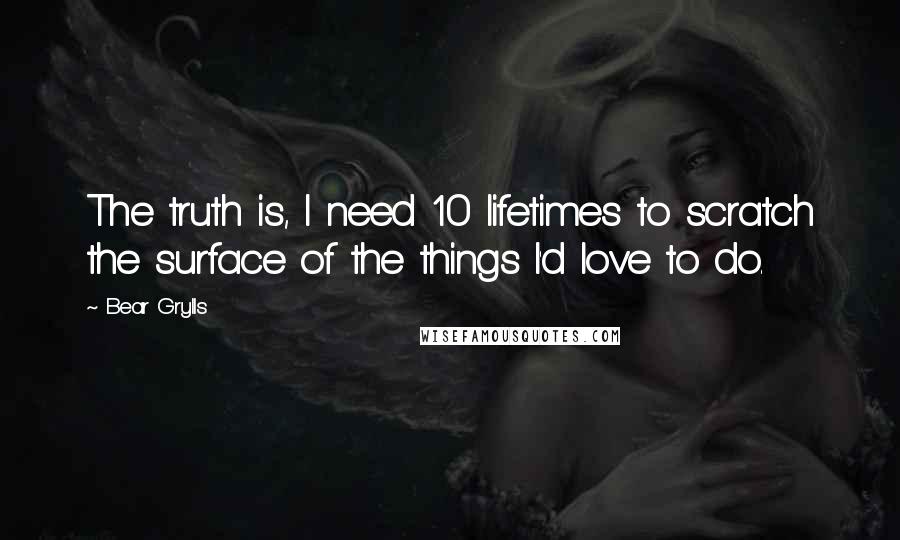 The truth is, I need 10 lifetimes to scratch the surface of the things I'd love to do.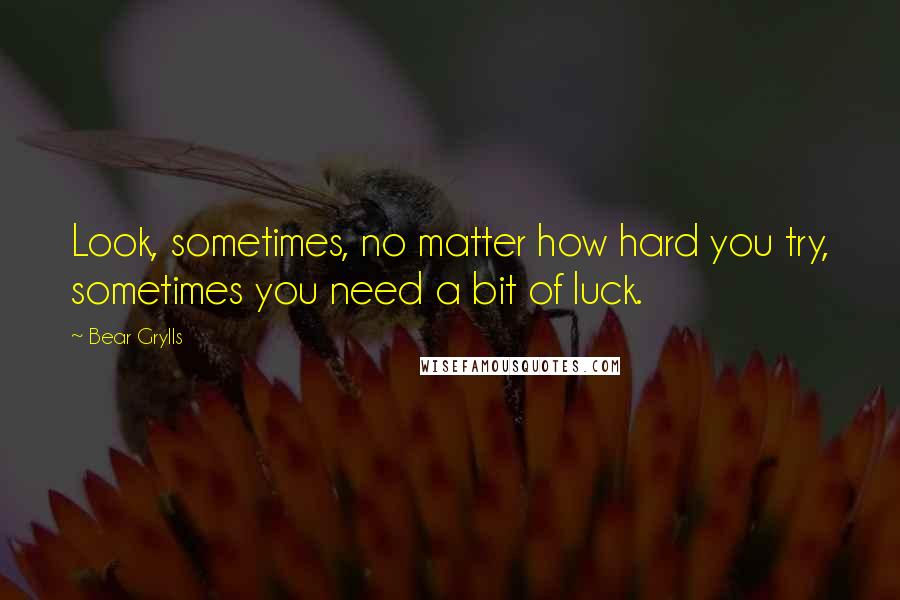 Look, sometimes, no matter how hard you try, sometimes you need a bit of luck.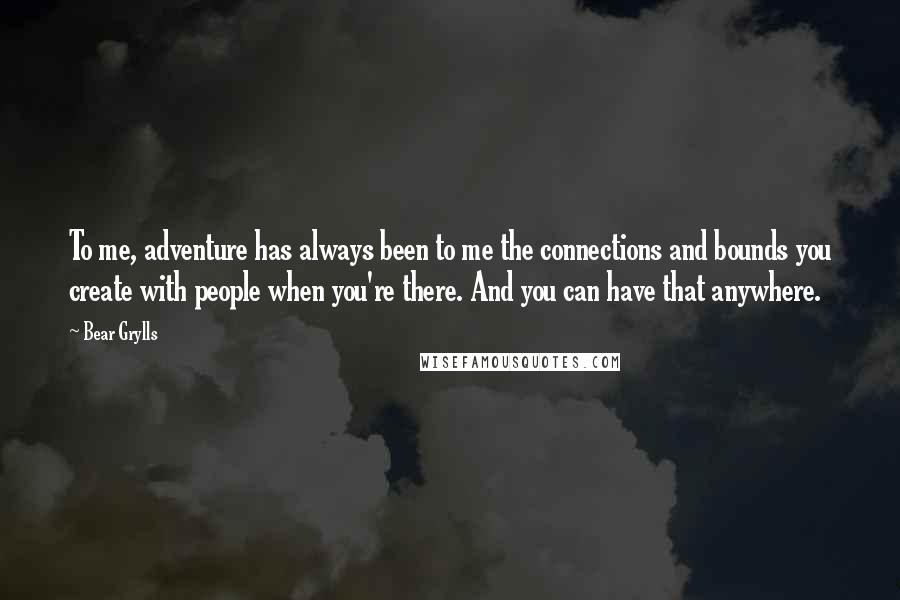 To me, adventure has always been to me the connections and bounds you create with people when you're there. And you can have that anywhere.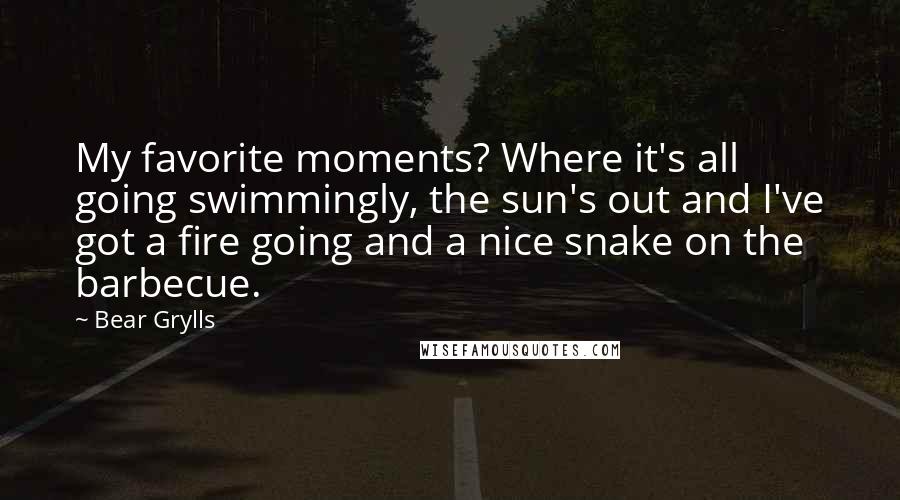 My favorite moments? Where it's all going swimmingly, the sun's out and I've got a fire going and a nice snake on the barbecue.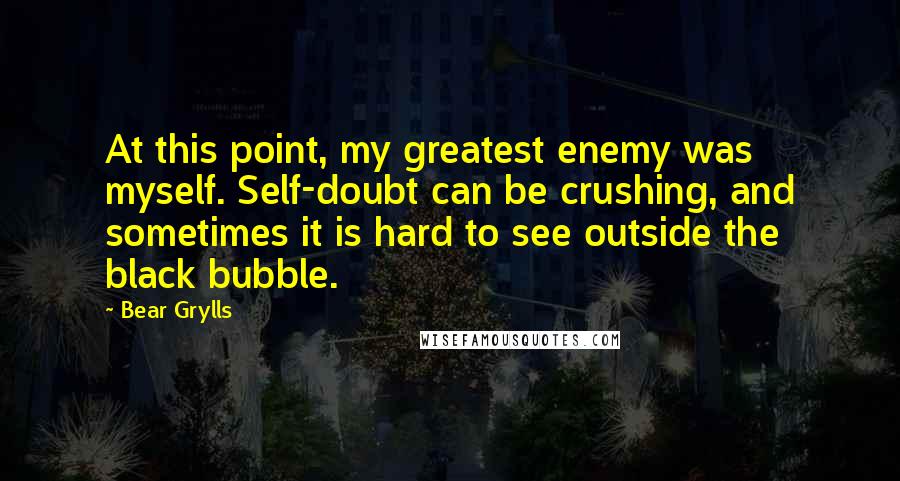 At this point, my greatest enemy was myself. Self-doubt can be crushing, and sometimes it is hard to see outside the black bubble.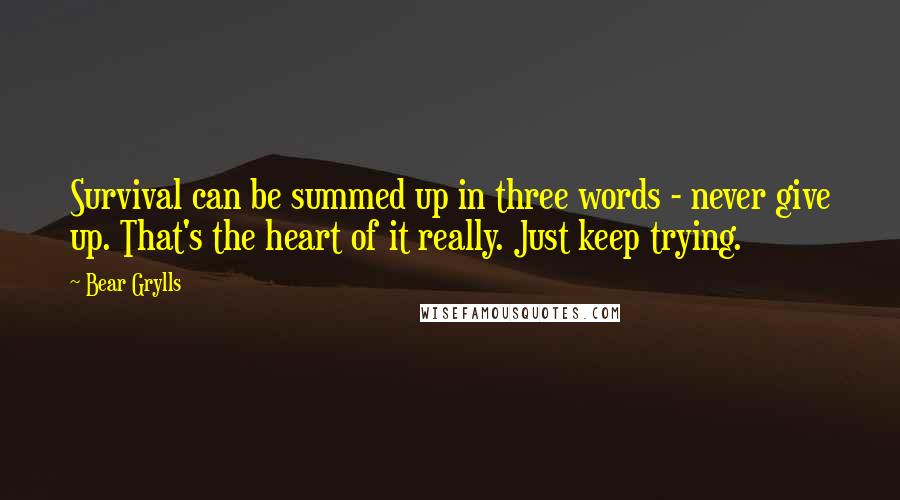 Survival can be summed up in three words - never give up. That's the heart of it really. Just keep trying.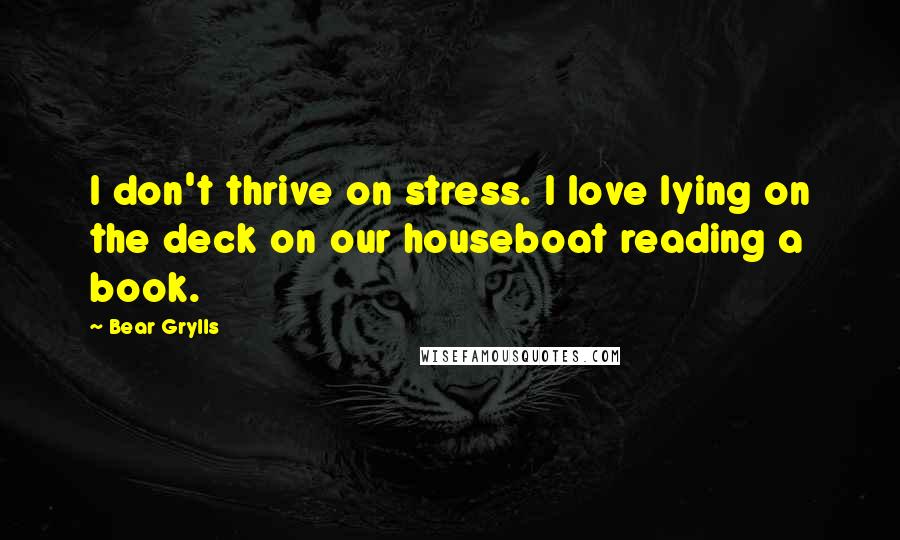 I don't thrive on stress. I love lying on the deck on our houseboat reading a book.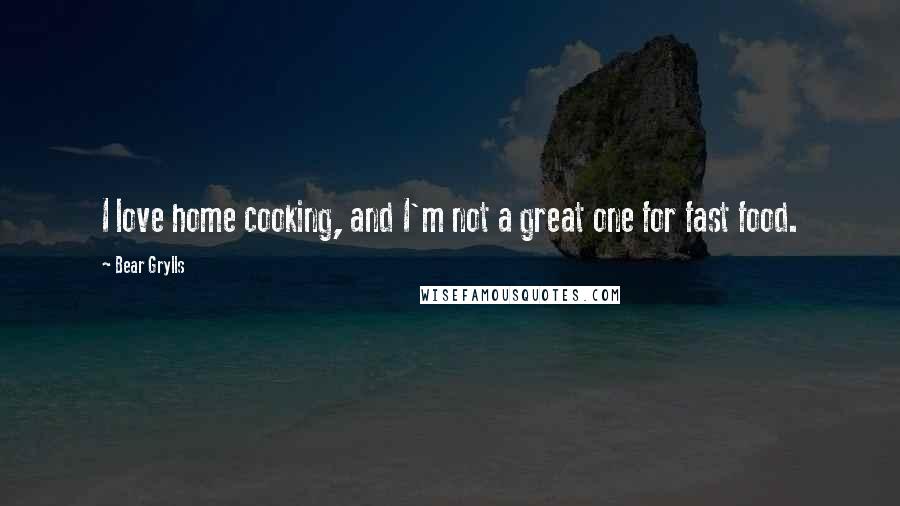 I love home cooking, and I'm not a great one for fast food.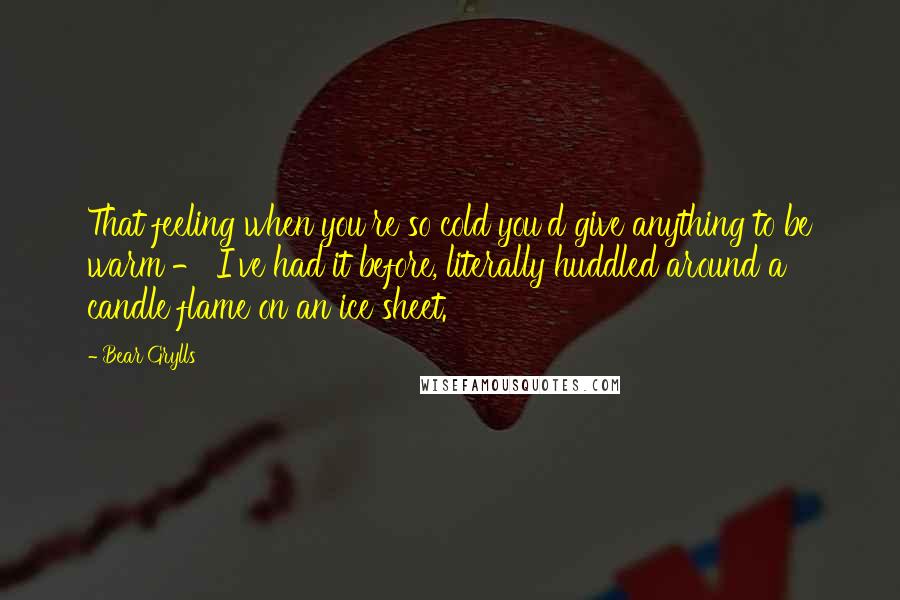 That feeling when you're so cold you'd give anything to be warm - I've had it before, literally huddled around a candle flame on an ice sheet.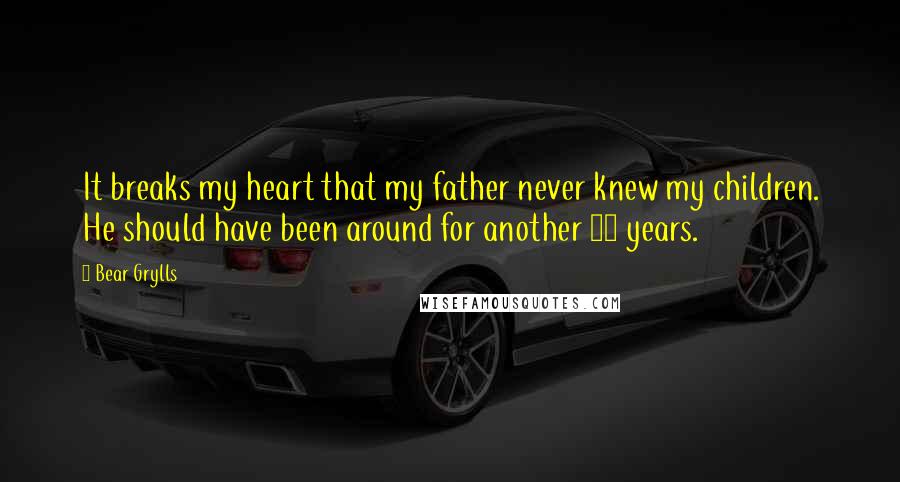 It breaks my heart that my father never knew my children. He should have been around for another 25 years.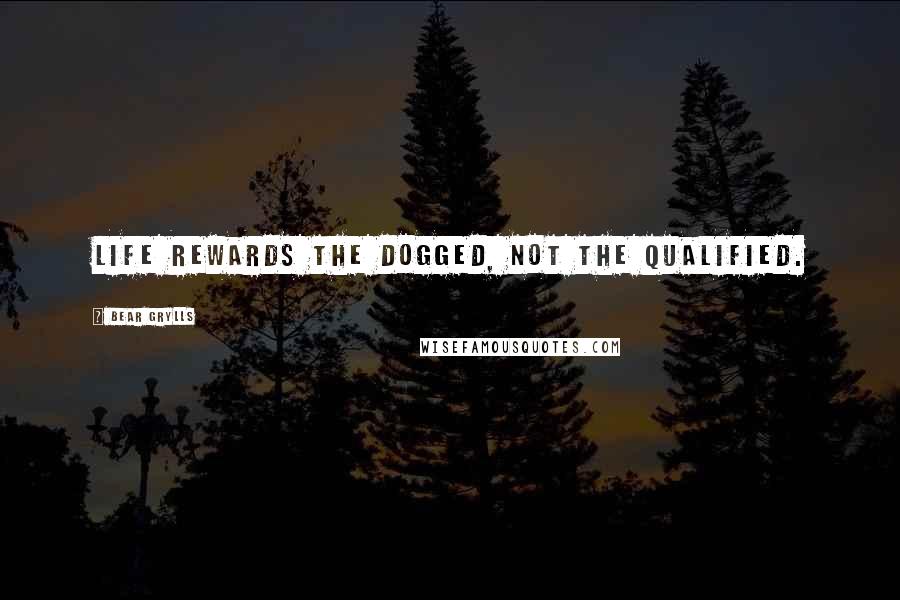 Life rewards the dogged, not the qualified.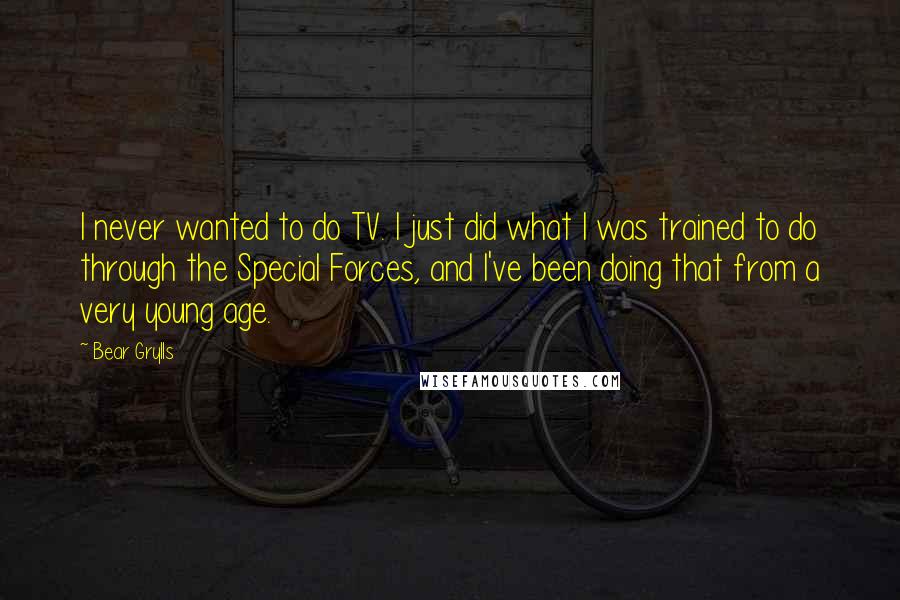 I never wanted to do TV. I just did what I was trained to do through the Special Forces, and I've been doing that from a very young age.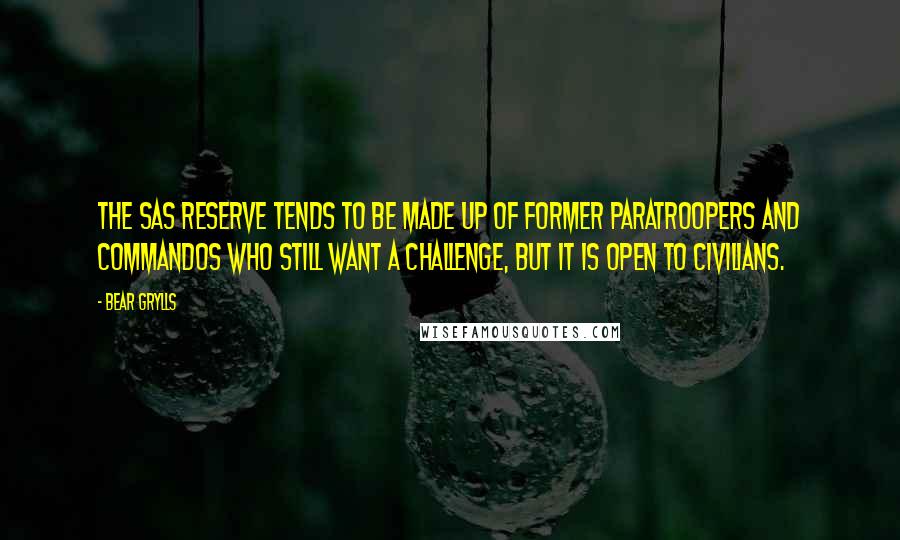 The SAS Reserve tends to be made up of former paratroopers and commandos who still want a challenge, but it is open to civilians.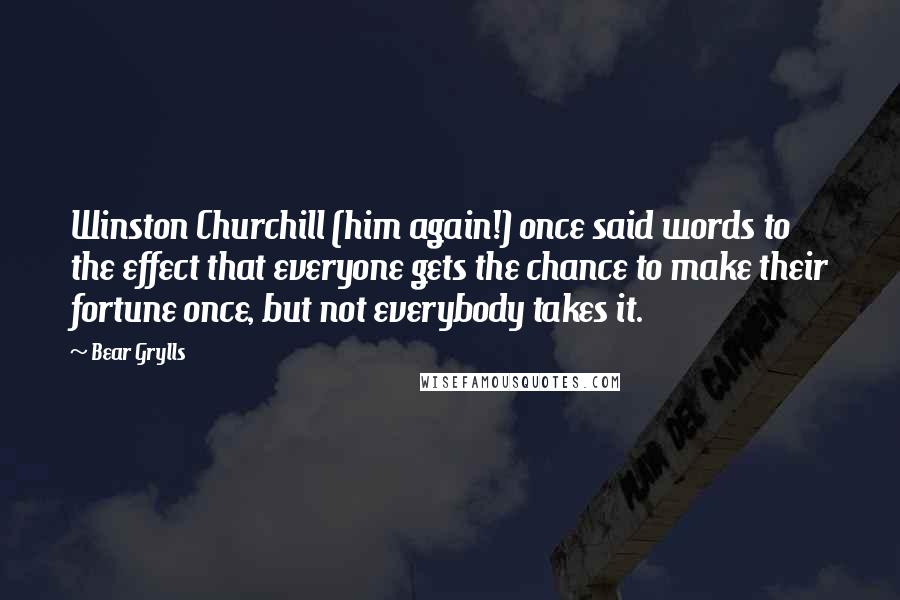 Winston Churchill (him again!) once said words to the effect that everyone gets the chance to make their fortune once, but not everybody takes it.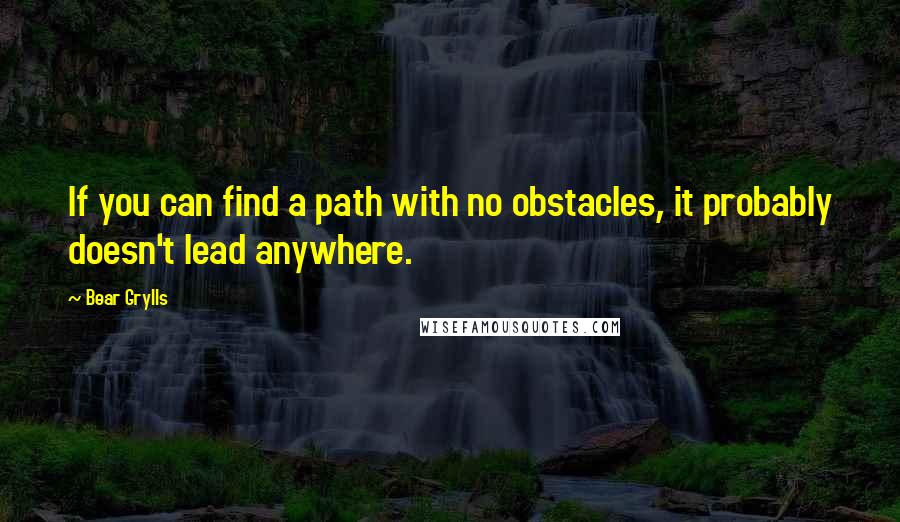 If you can find a path with no obstacles, it probably doesn't lead anywhere.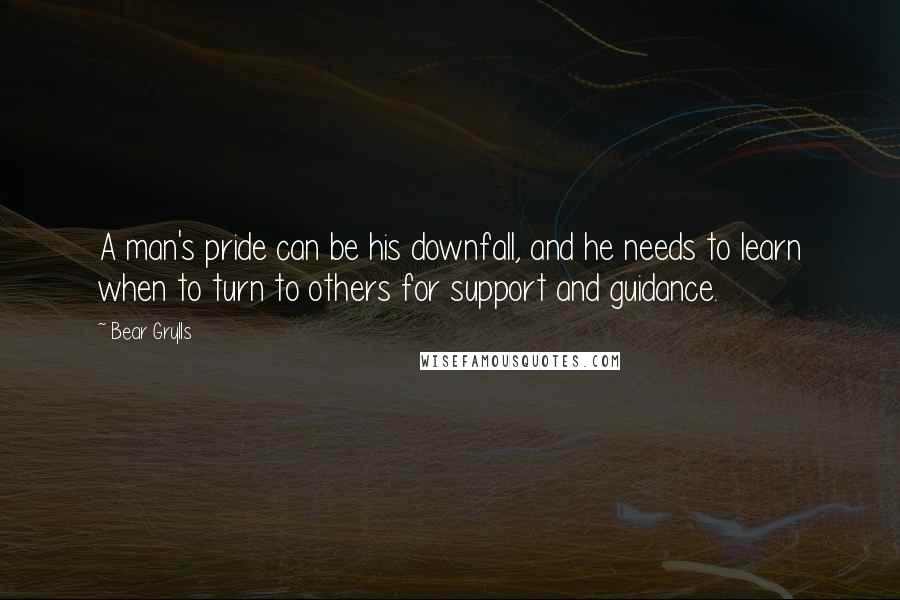 A man's pride can be his downfall, and he needs to learn when to turn to others for support and guidance.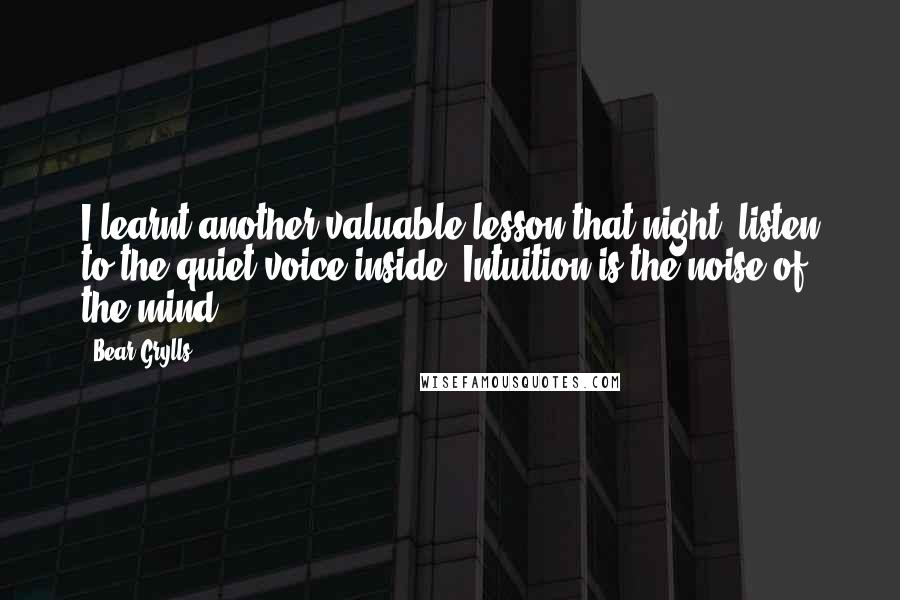 I learnt another valuable lesson that night: listen to the quiet voice inside. Intuition is the noise of the mind.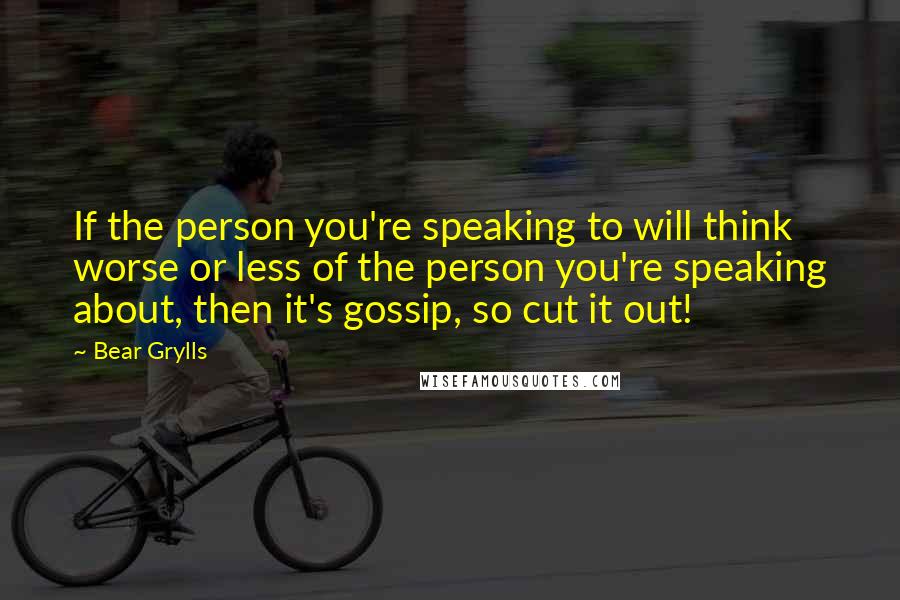 If the person you're speaking to will think worse or less of the person you're speaking about, then it's gossip, so cut it out!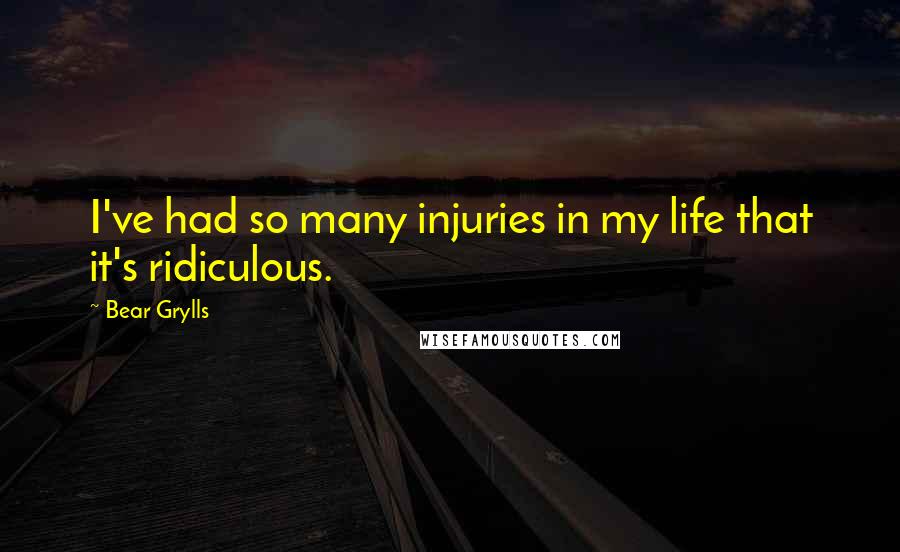 I've had so many injuries in my life that it's ridiculous.