Bart Starr Quotes
Top 8 wise famous quotes and sayings by Bart Starr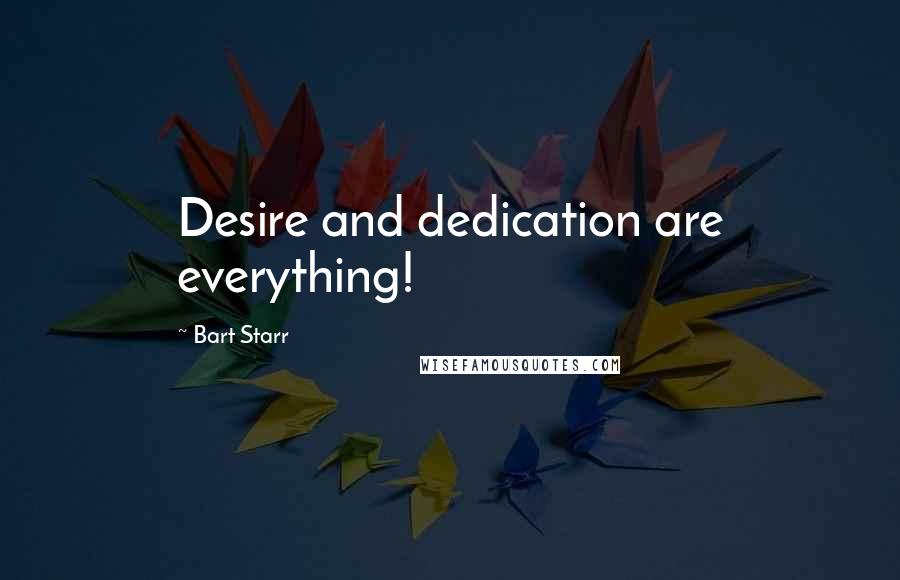 Desire and dedication are everything!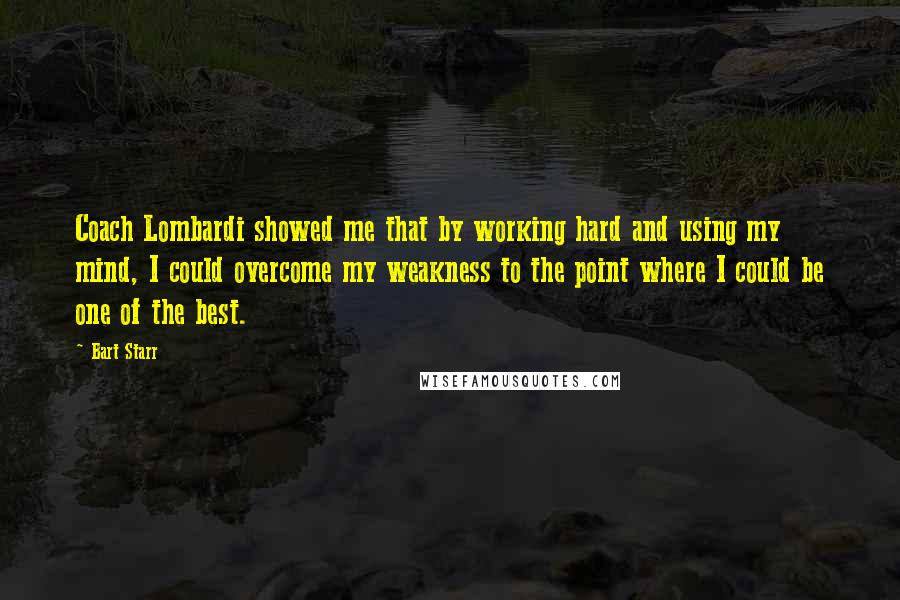 Coach Lombardi showed me that by working hard and using my mind, I could overcome my weakness to the point where I could be one of the best.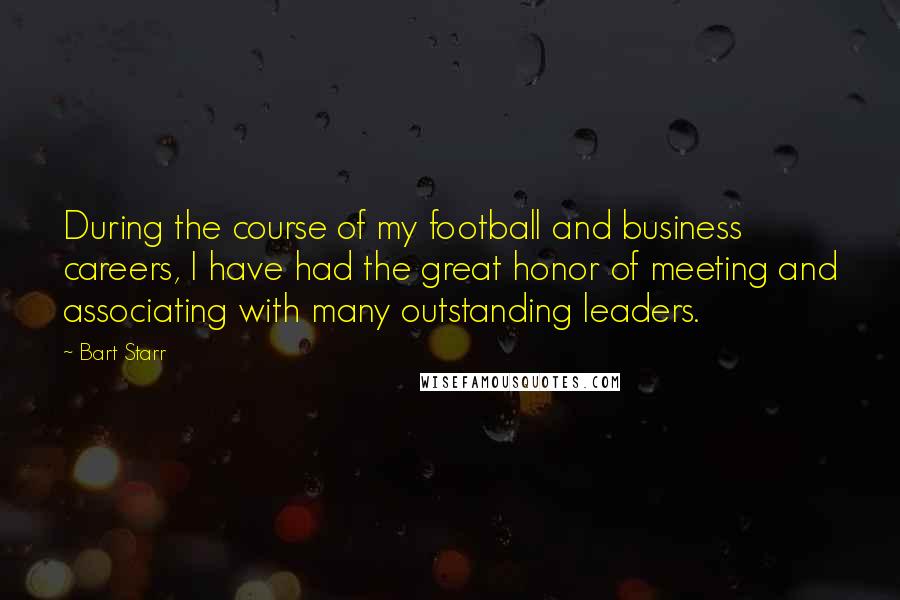 During the course of my football and business careers, I have had the great honor of meeting and associating with many outstanding leaders.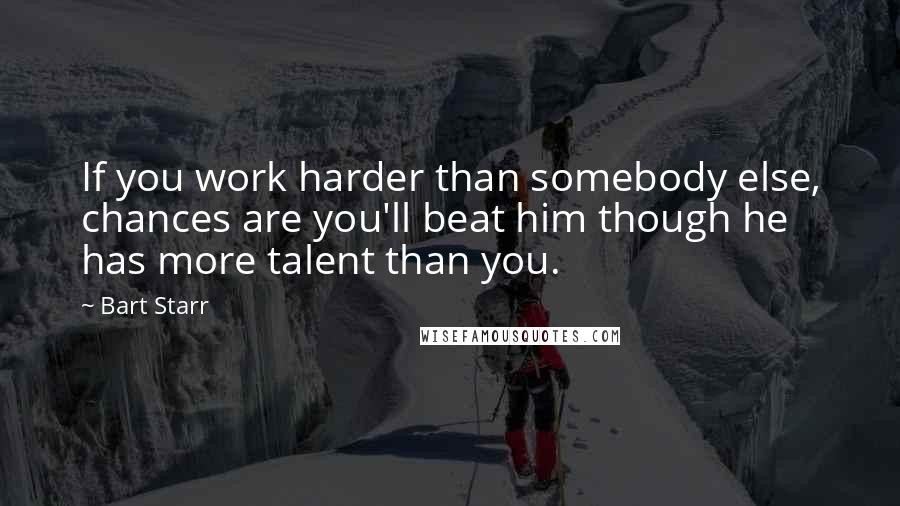 If you work harder than somebody else, chances are you'll beat him though he has more talent than you.
My dad never pushed me but the big thing is that he helped me by going out in the backyard and playing with me.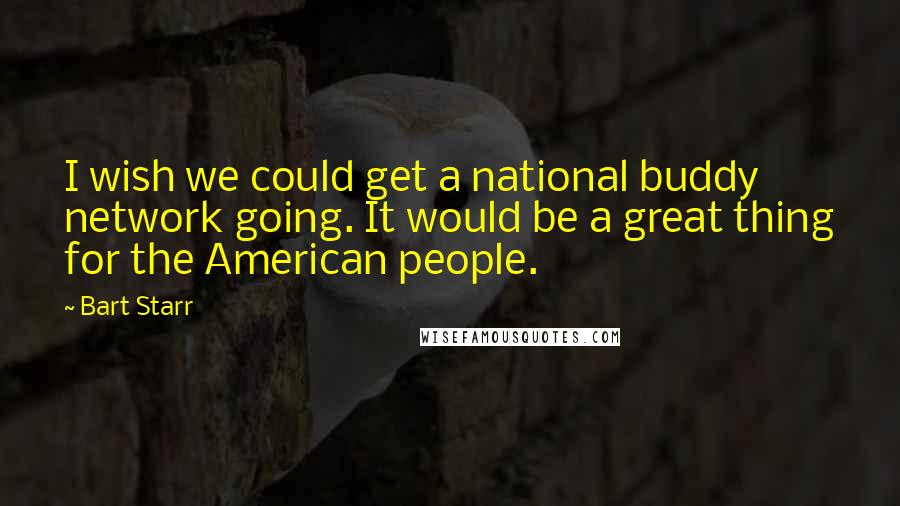 I wish we could get a national buddy network going. It would be a great thing for the American people.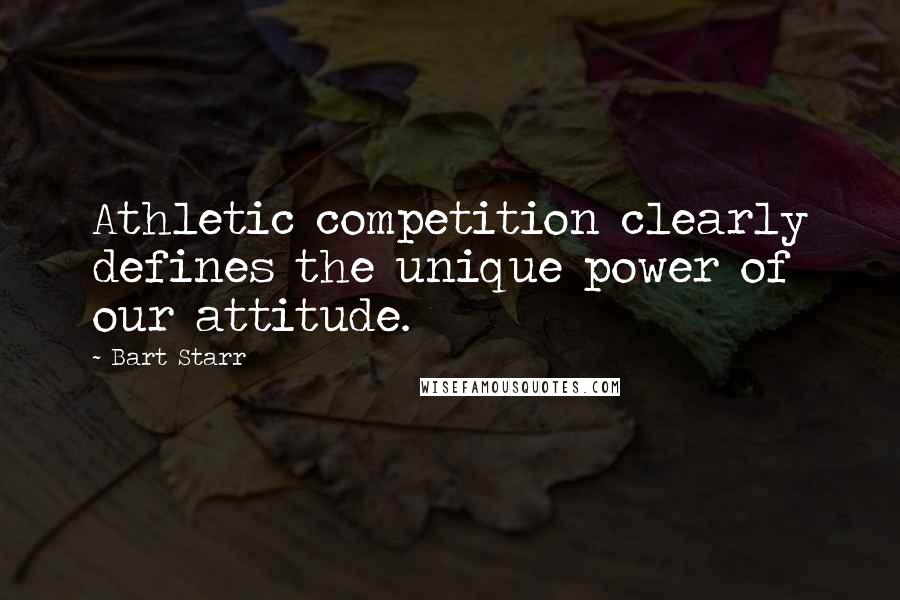 Athletic competition clearly defines the unique power of our attitude.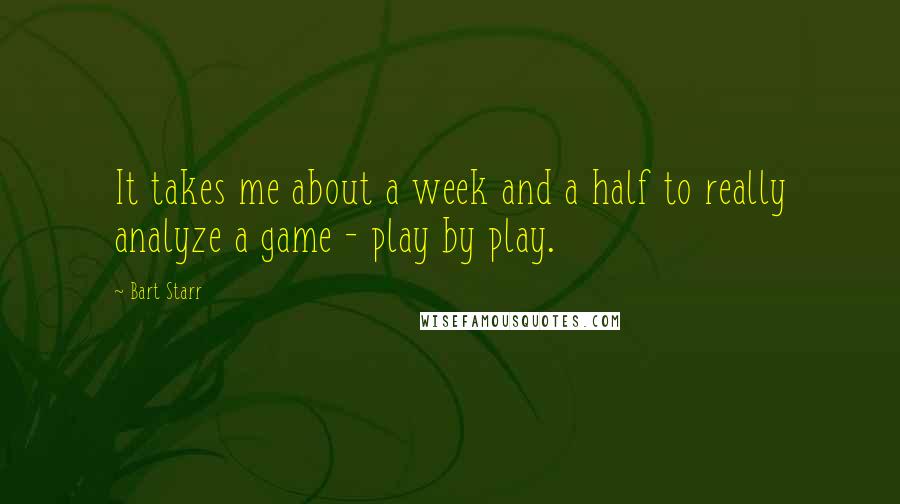 It takes me about a week and a half to really analyze a game - play by play.