Anthony Browne Quotes
Top 29 wise famous quotes and sayings by Anthony Browne
Anthony Browne Famous Quotes & Sayings
Discover top inspirational quotes from Anthony Browne on Wise Famous Quotes.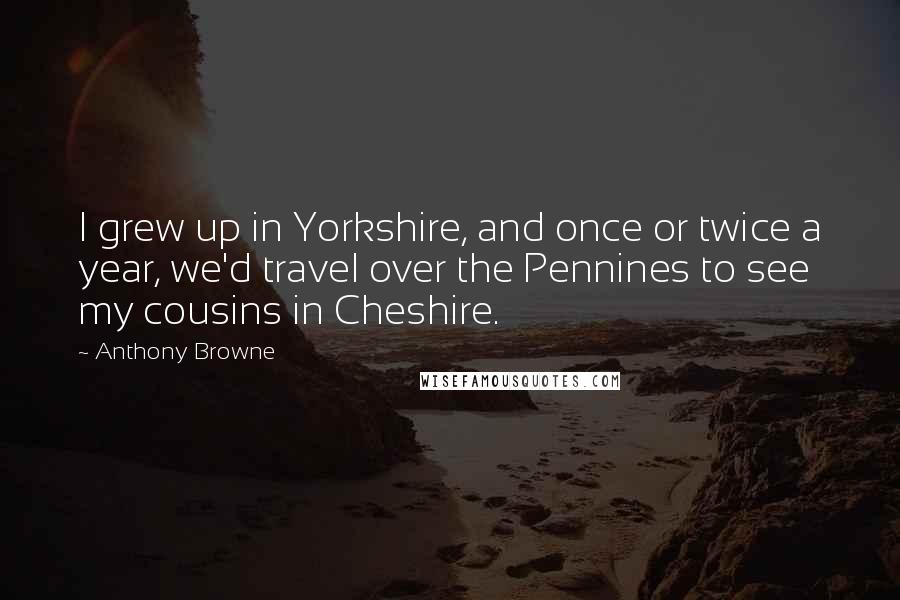 I grew up in Yorkshire, and once or twice a year, we'd travel over the Pennines to see my cousins in Cheshire.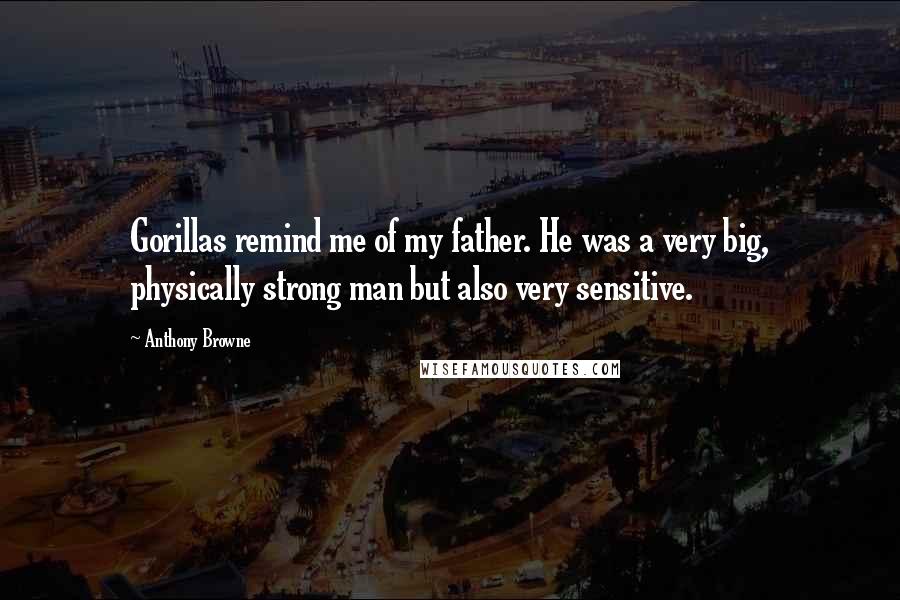 Gorillas remind me of my father. He was a very big, physically strong man but also very sensitive.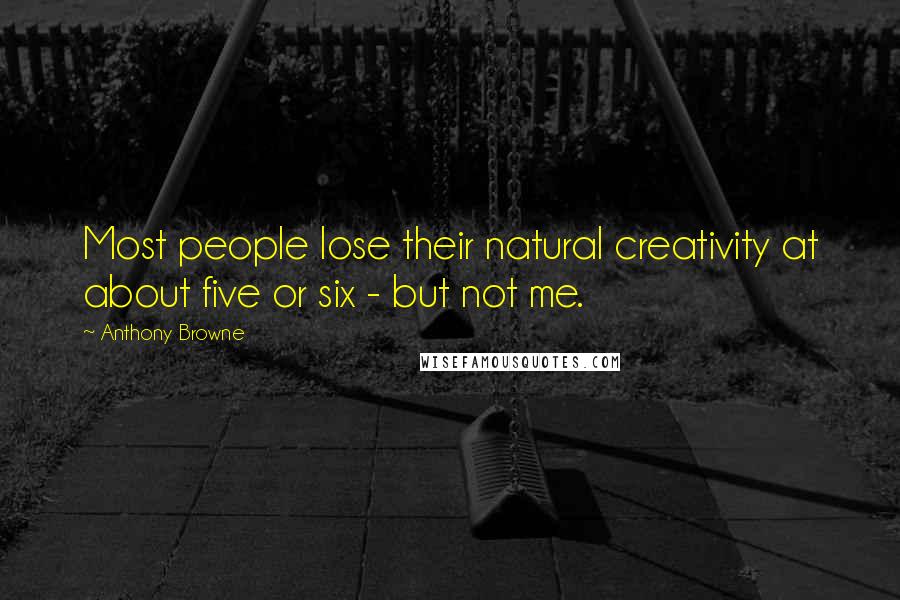 Most people lose their natural creativity at about five or six - but not me.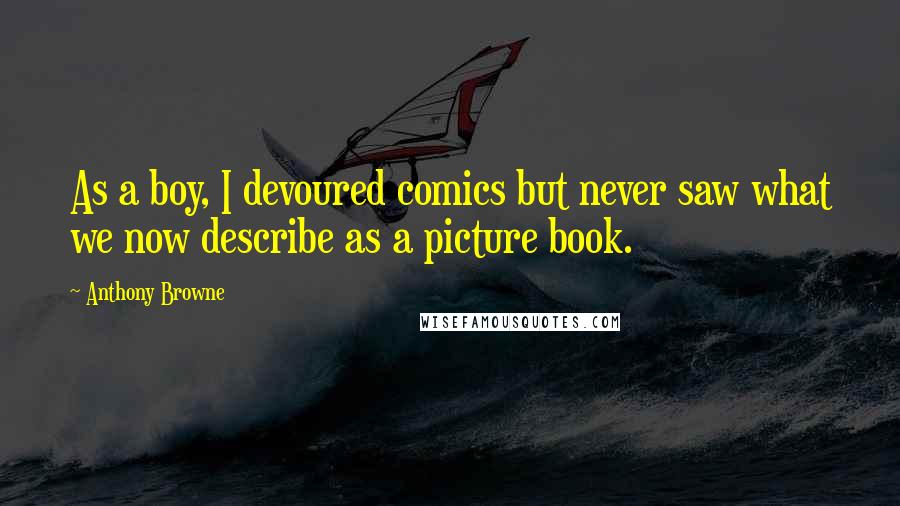 As a boy, I devoured comics but never saw what we now describe as a picture book.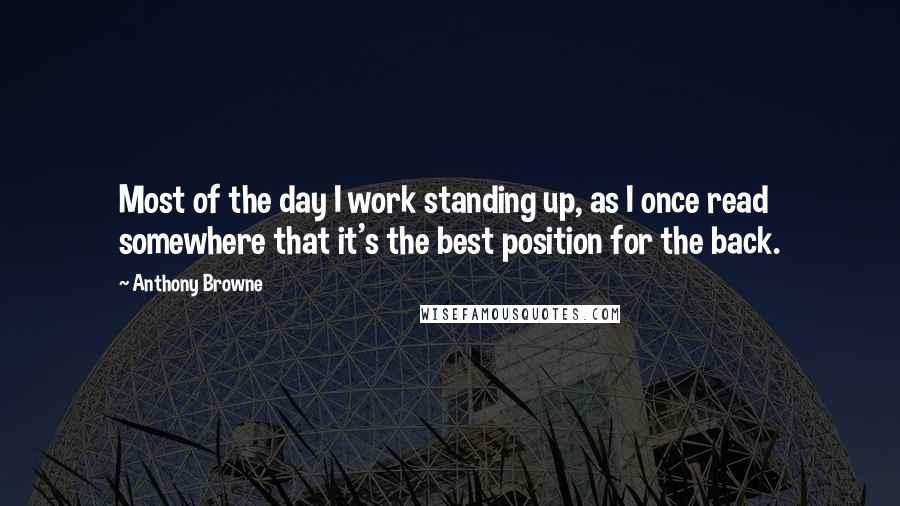 Most of the day I work standing up, as I once read somewhere that it's the best position for the back.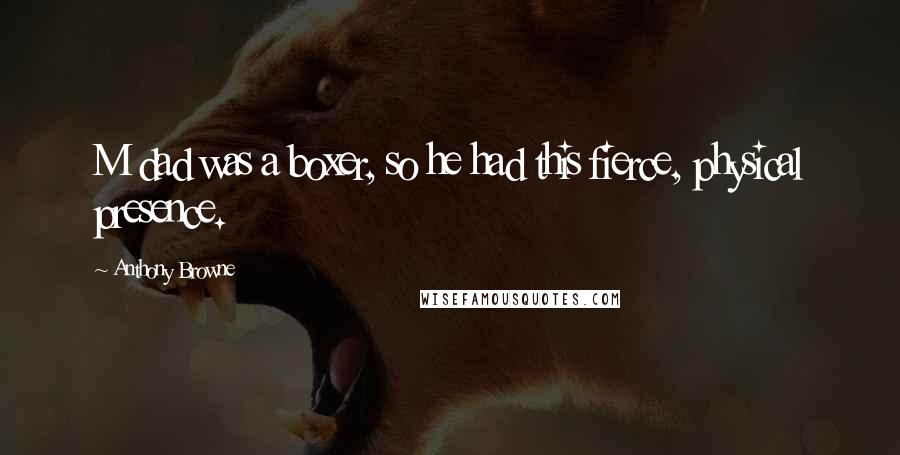 M dad was a boxer, so he had this fierce, physical presence.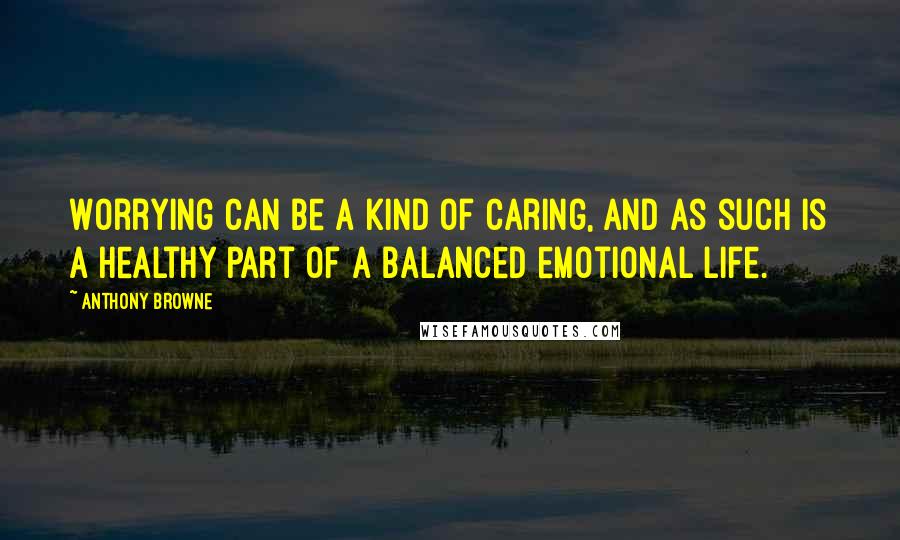 Worrying can be a kind of caring, and as such is a healthy part of a balanced emotional life.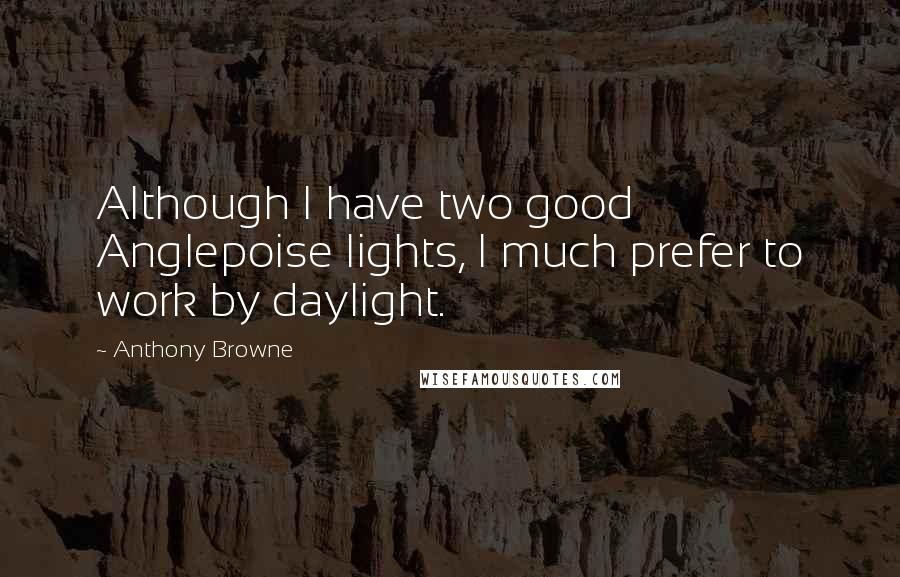 Although I have two good Anglepoise lights, I much prefer to work by daylight.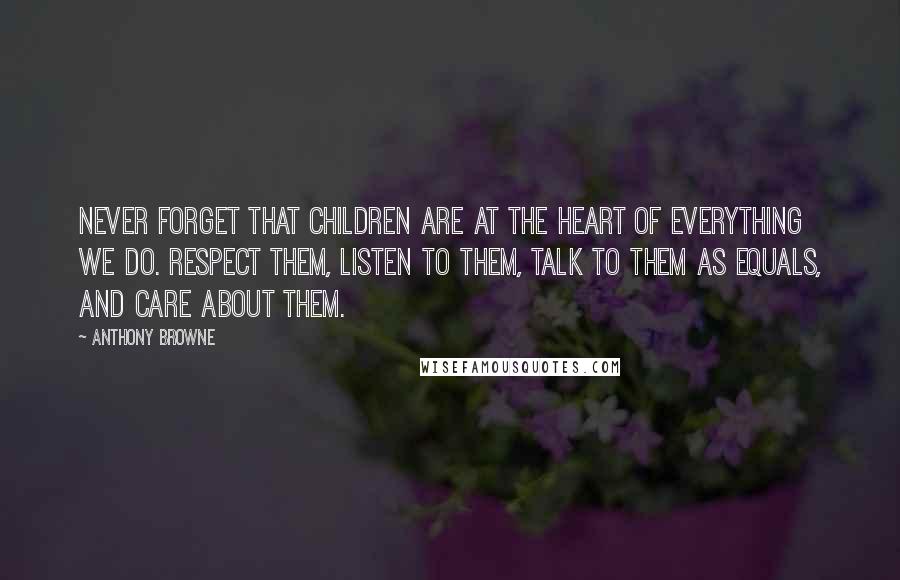 Never forget that children are at the heart of everything we do. Respect them, listen to them, talk to them as equals, and care about them.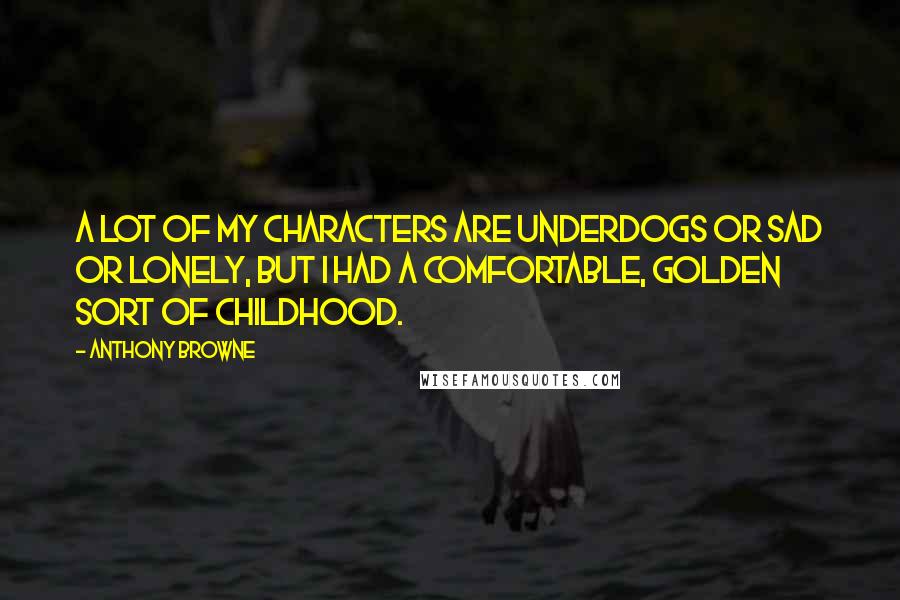 A lot of my characters are underdogs or sad or lonely, but I had a comfortable, golden sort of childhood.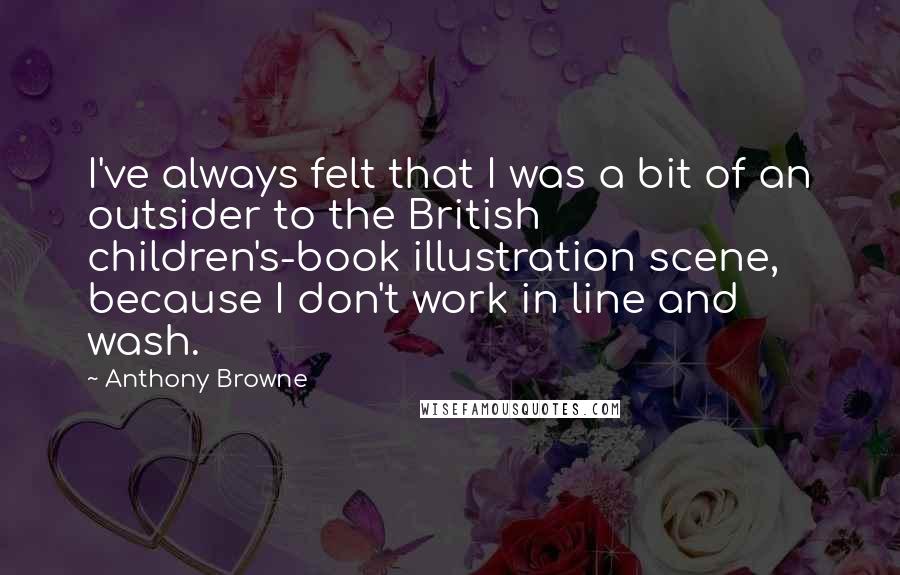 I've always felt that I was a bit of an outsider to the British children's-book illustration scene, because I don't work in line and wash.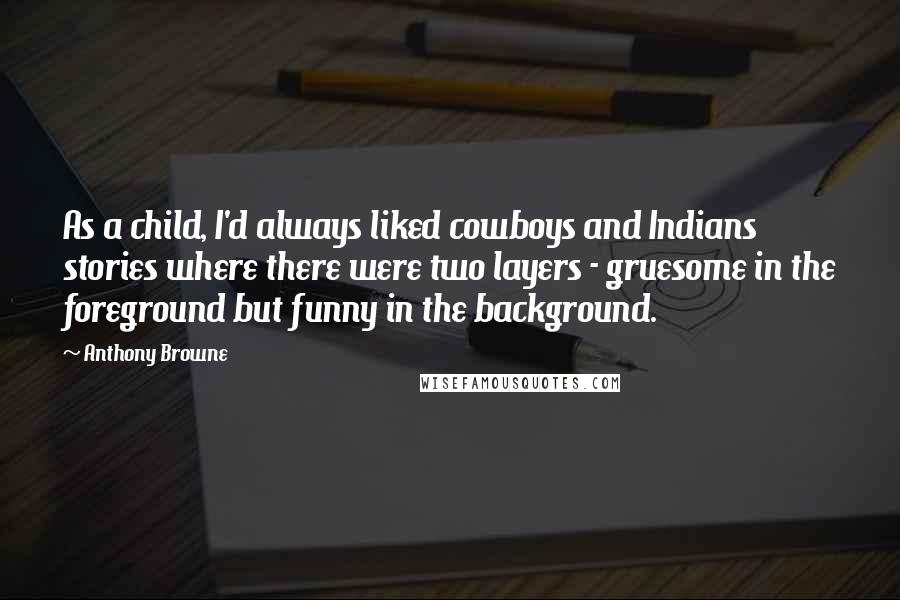 As a child, I'd always liked cowboys and Indians stories where there were two layers - gruesome in the foreground but funny in the background.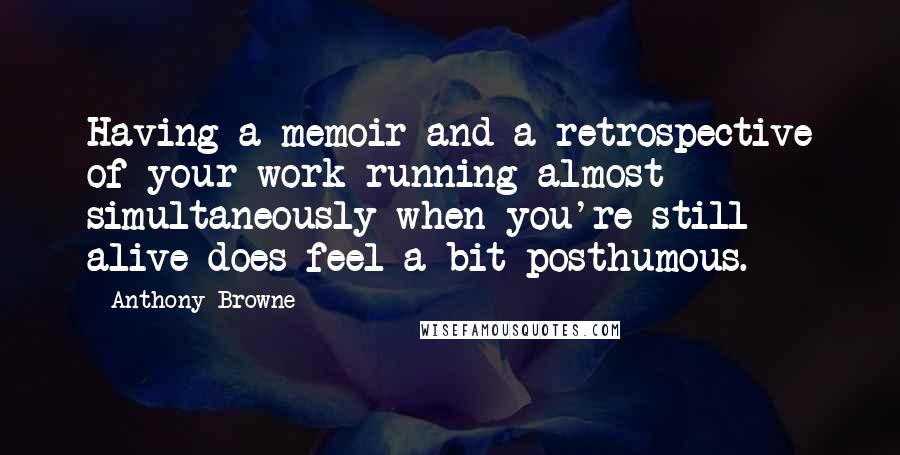 Having a memoir and a retrospective of your work running almost simultaneously when you're still alive does feel a bit posthumous.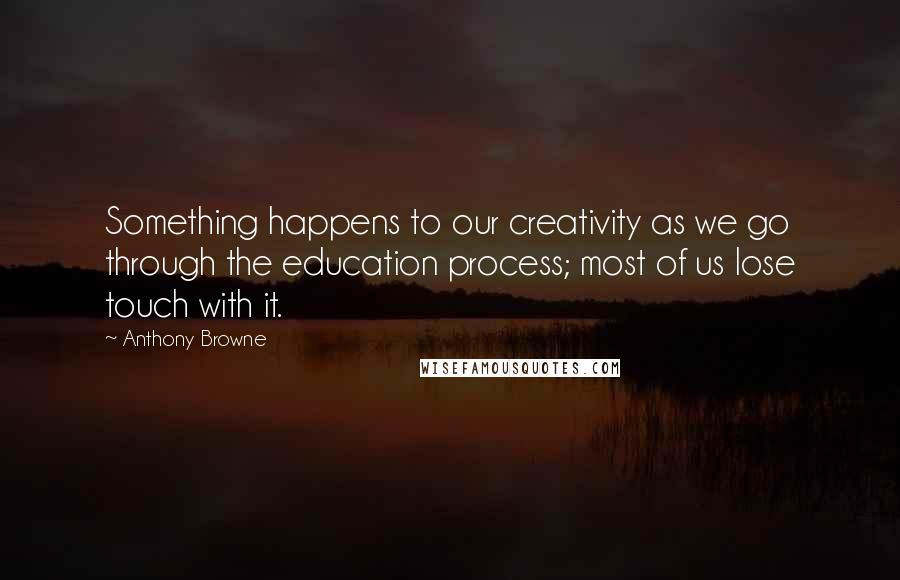 Something happens to our creativity as we go through the education process; most of us lose touch with it.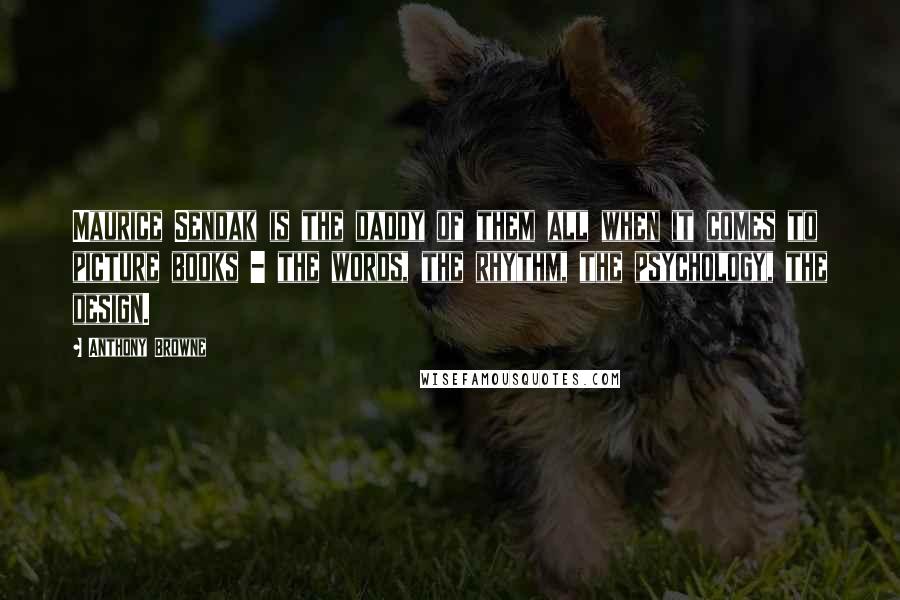 Maurice Sendak is the daddy of them all when it comes to picture books - the words, the rhythm, the psychology, the design.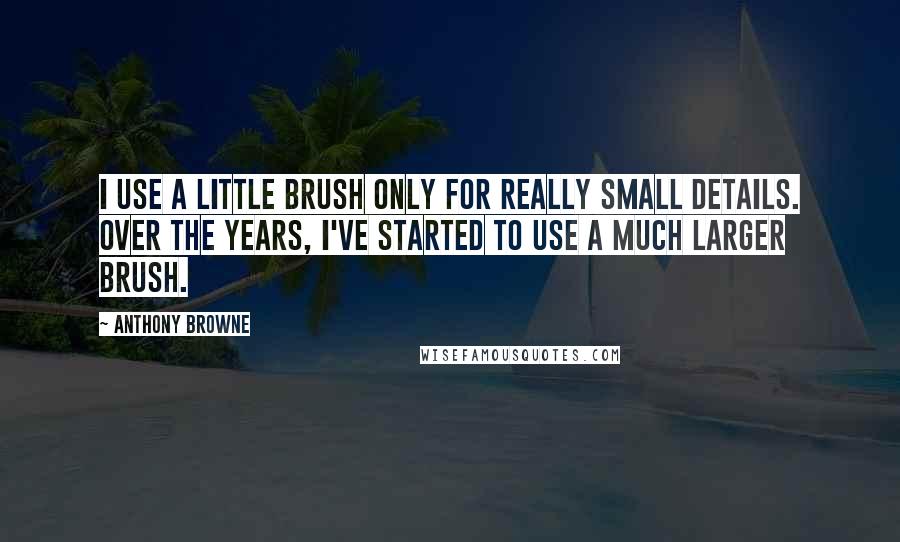 I use a little brush only for really small details. Over the years, I've started to use a much larger brush.
I didn't have picture books - there weren't many around when I was a child.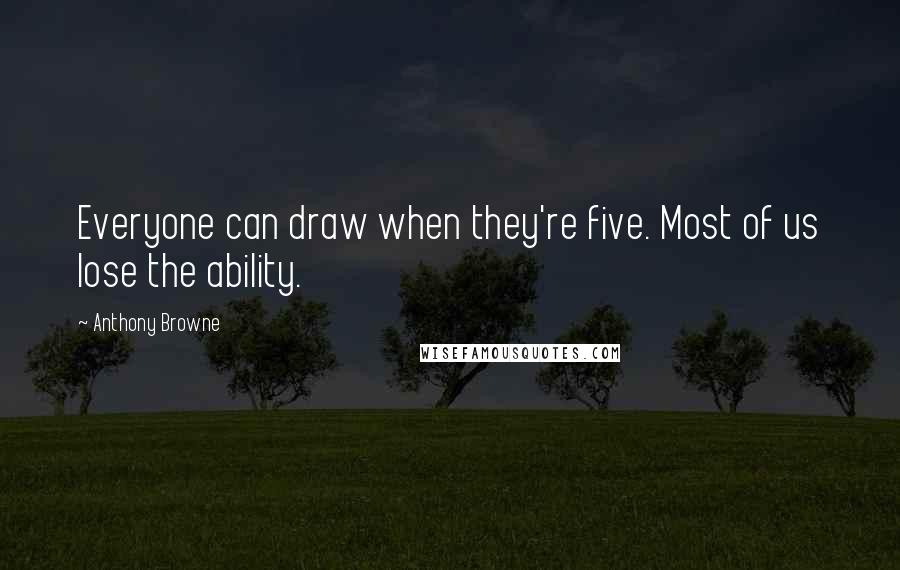 Everyone can draw when they're five. Most of us lose the ability.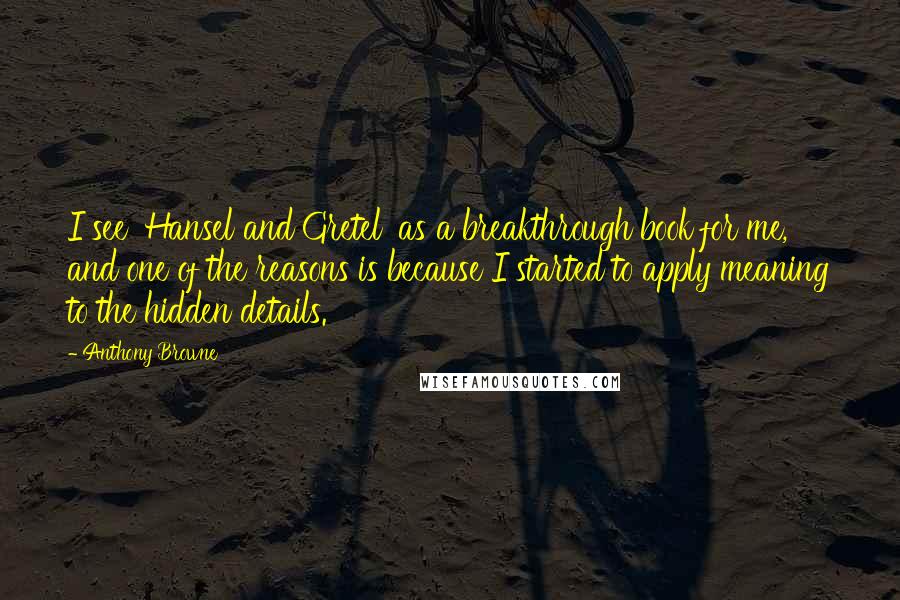 I see 'Hansel and Gretel' as a breakthrough book for me, and one of the reasons is because I started to apply meaning to the hidden details.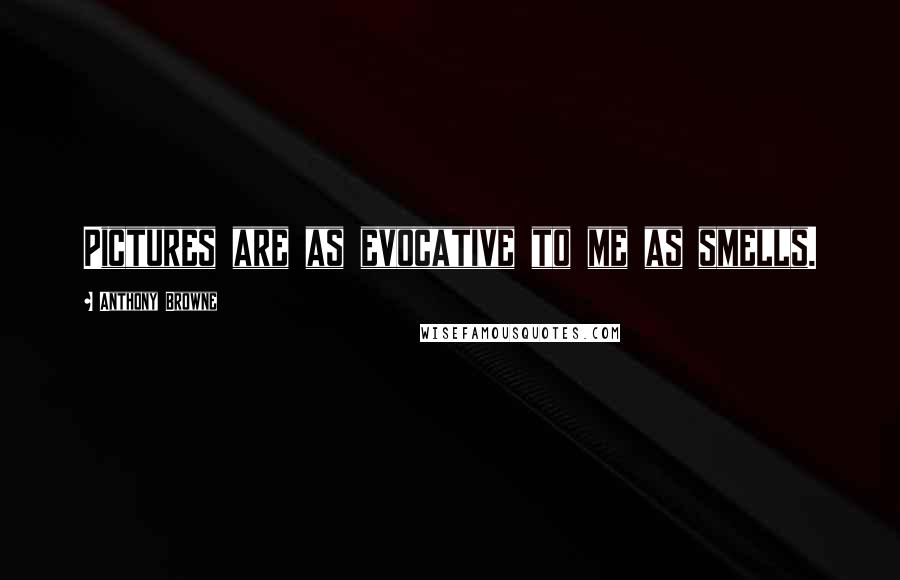 Pictures are as evocative to me as smells.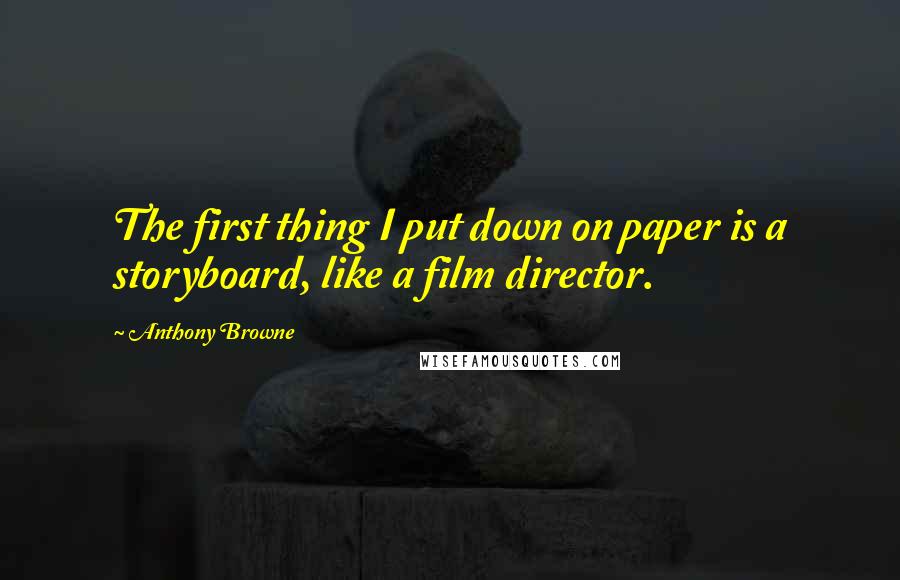 The first thing I put down on paper is a storyboard, like a film director.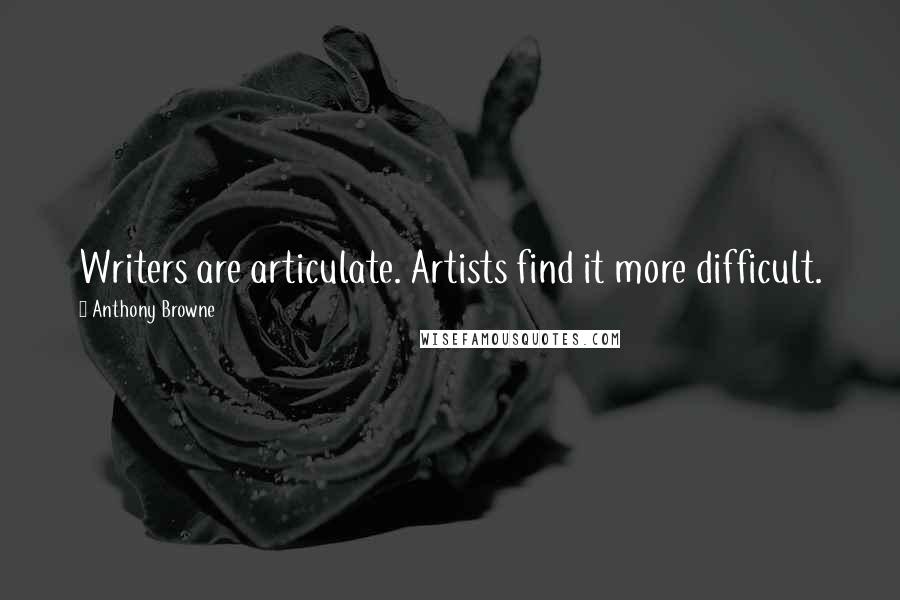 Writers are articulate. Artists find it more difficult.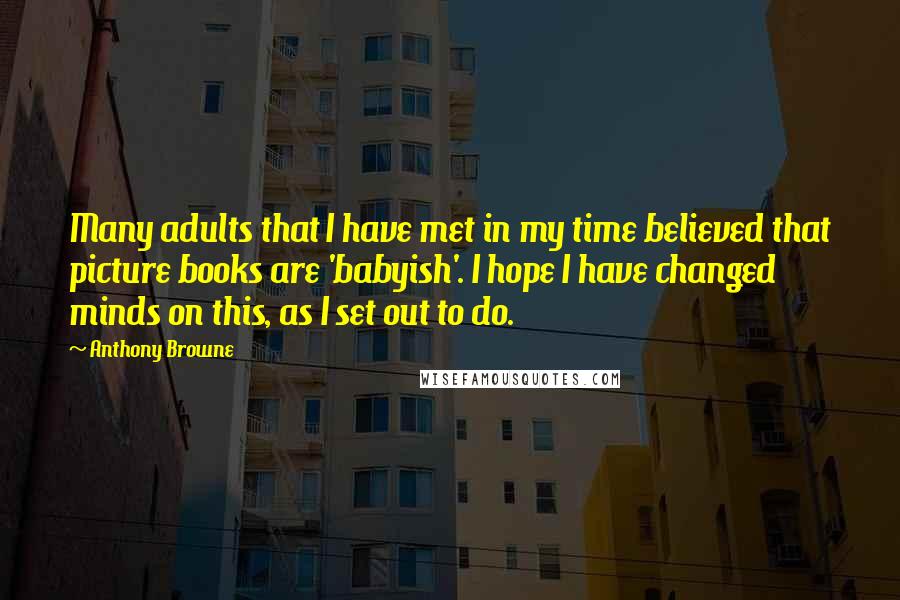 Many adults that I have met in my time believed that picture books are 'babyish'. I hope I have changed minds on this, as I set out to do.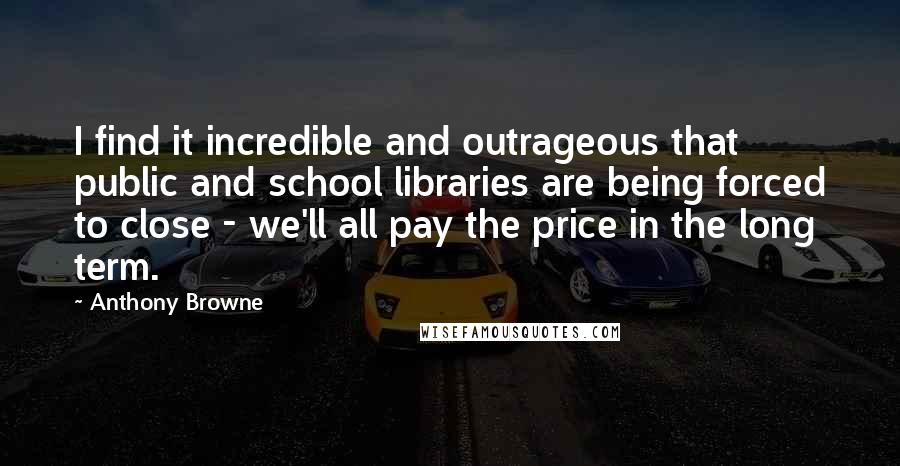 I find it incredible and outrageous that public and school libraries are being forced to close - we'll all pay the price in the long term.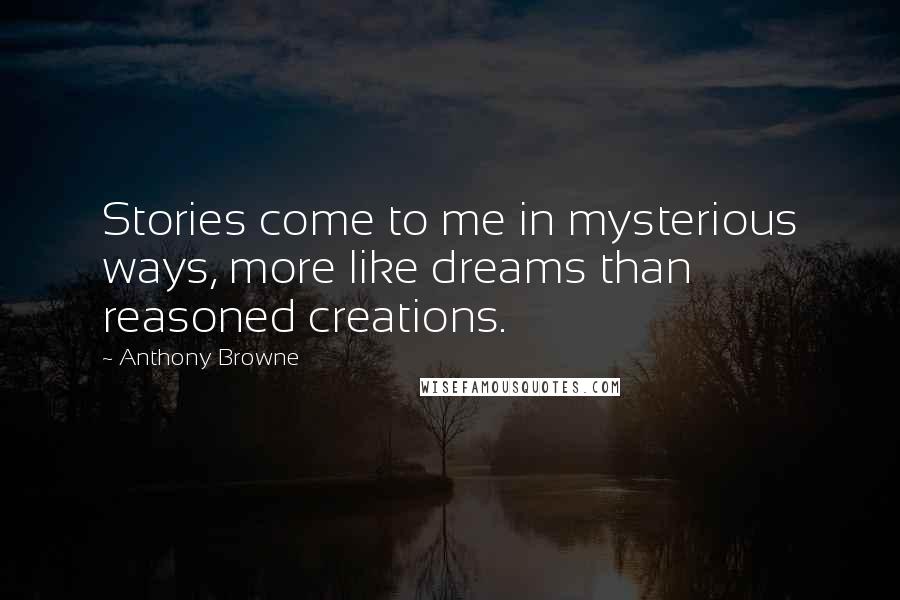 Stories come to me in mysterious ways, more like dreams than reasoned creations.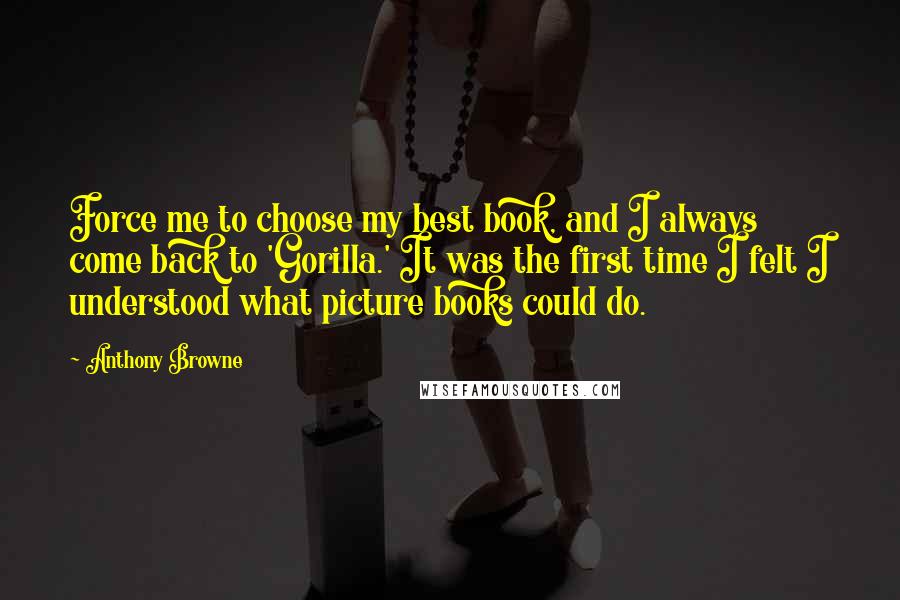 Force me to choose my best book, and I always come back to 'Gorilla.' It was the first time I felt I understood what picture books could do.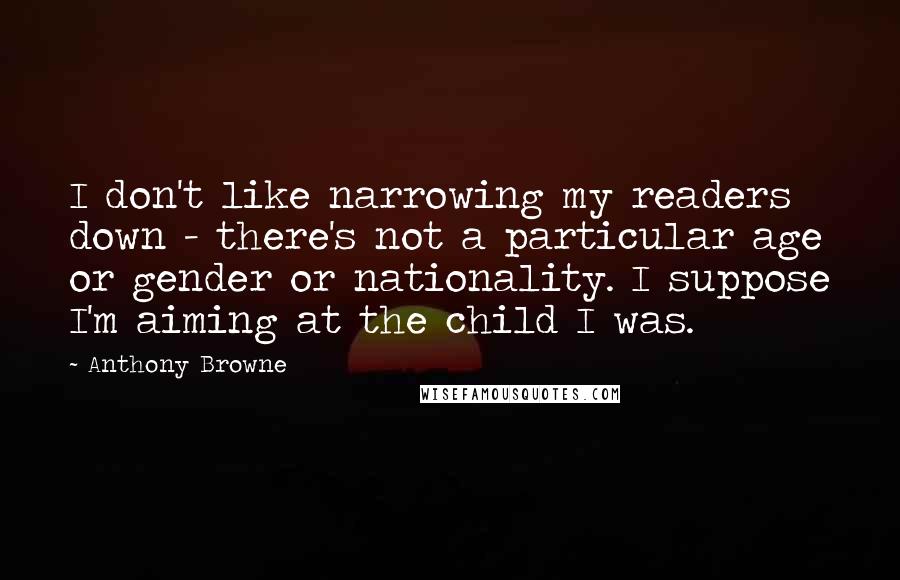 I don't like narrowing my readers down - there's not a particular age or gender or nationality. I suppose I'm aiming at the child I was.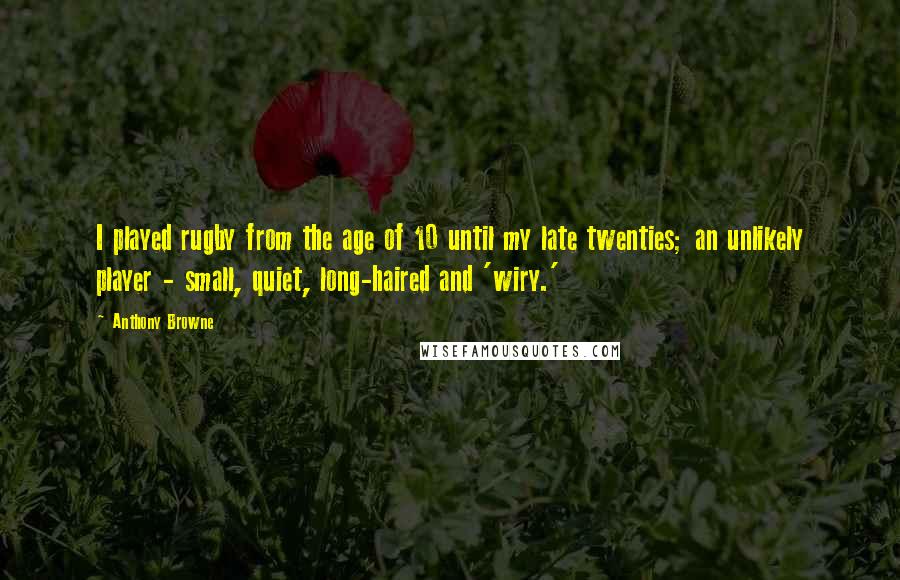 I played rugby from the age of 10 until my late twenties; an unlikely player - small, quiet, long-haired and 'wiry.'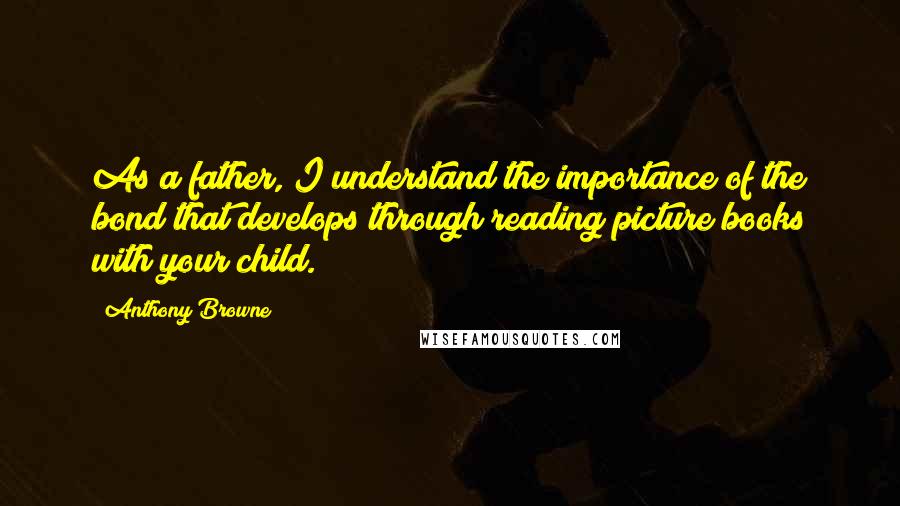 As a father, I understand the importance of the bond that develops through reading picture books with your child.