Ann Charles Quotes
Top 15 wise famous quotes and sayings by Ann Charles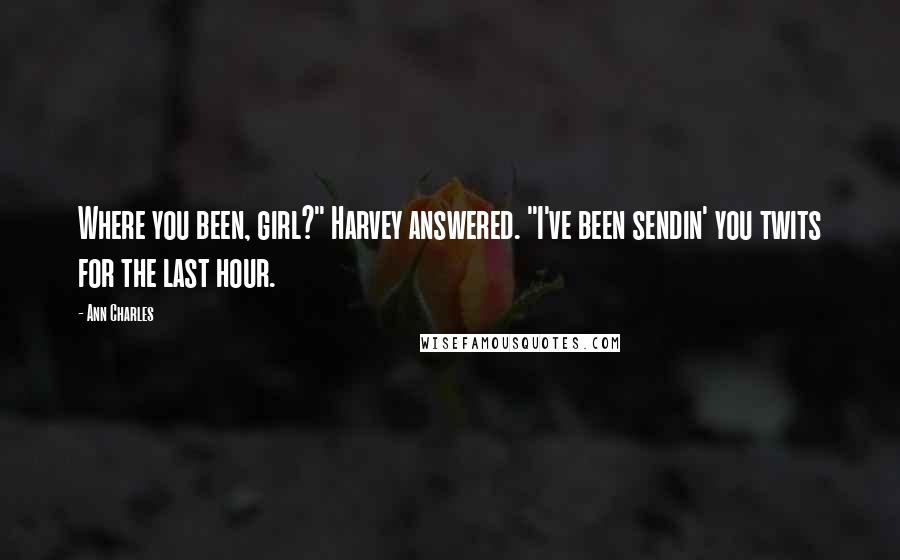 Where you been, girl?" Harvey answered. "I've been sendin' you twits for the last hour.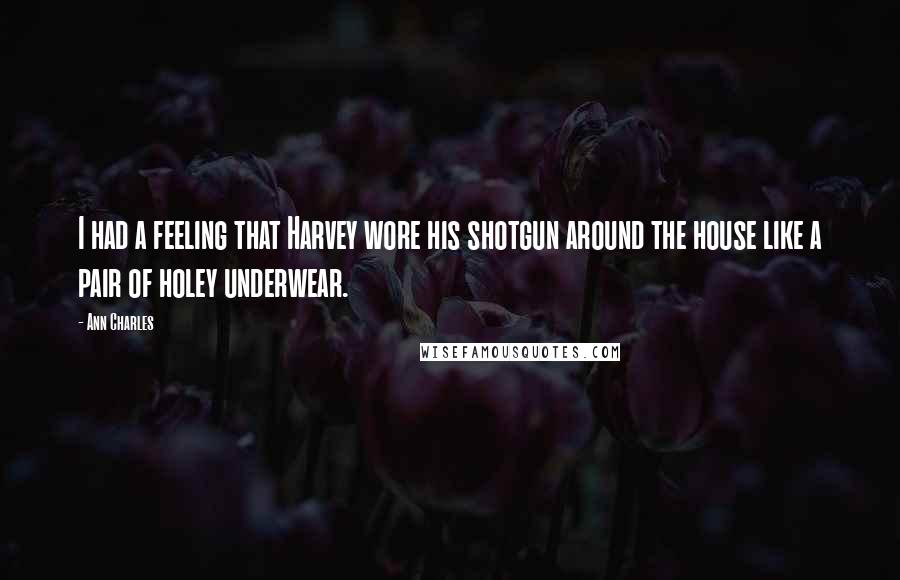 I had a feeling that Harvey wore his shotgun around the house like a pair of holey underwear.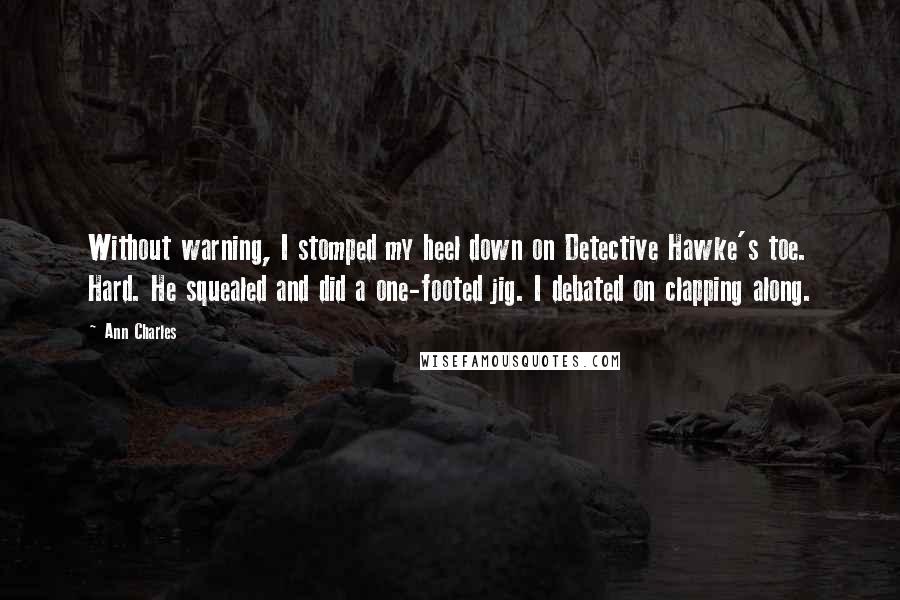 Without warning, I stomped my heel down on Detective Hawke's toe. Hard. He squealed and did a one-footed jig. I debated on clapping along.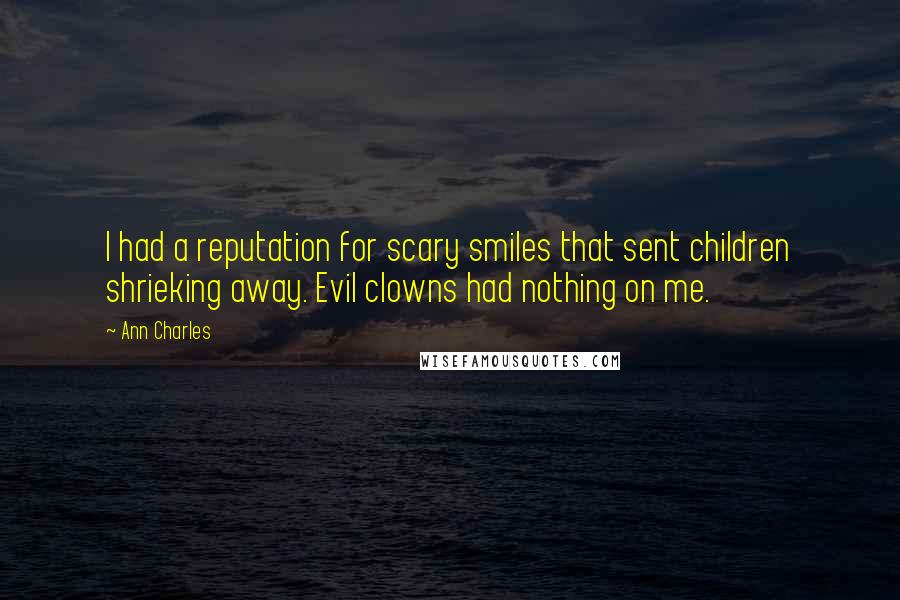 I had a reputation for scary smiles that sent children shrieking away. Evil clowns had nothing on me.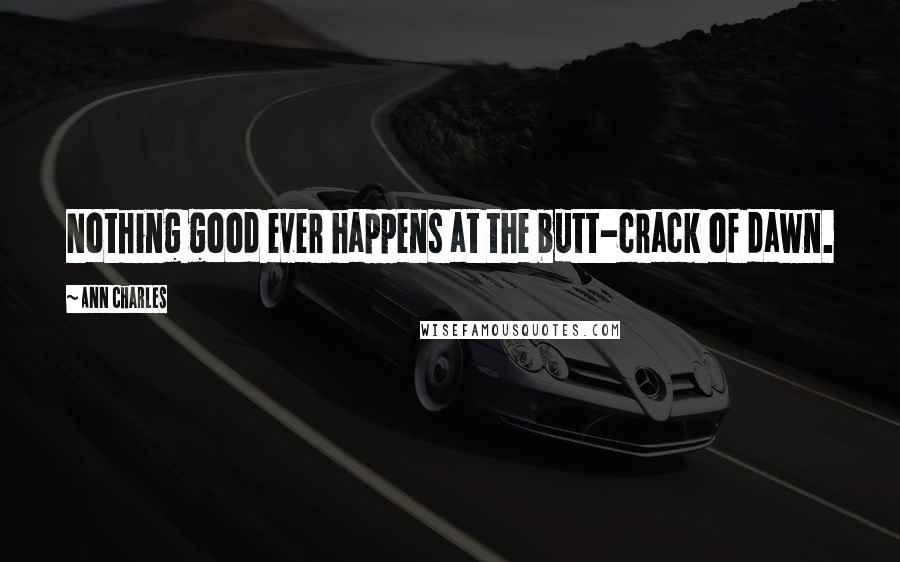 Nothing good ever happens at the butt-crack of dawn.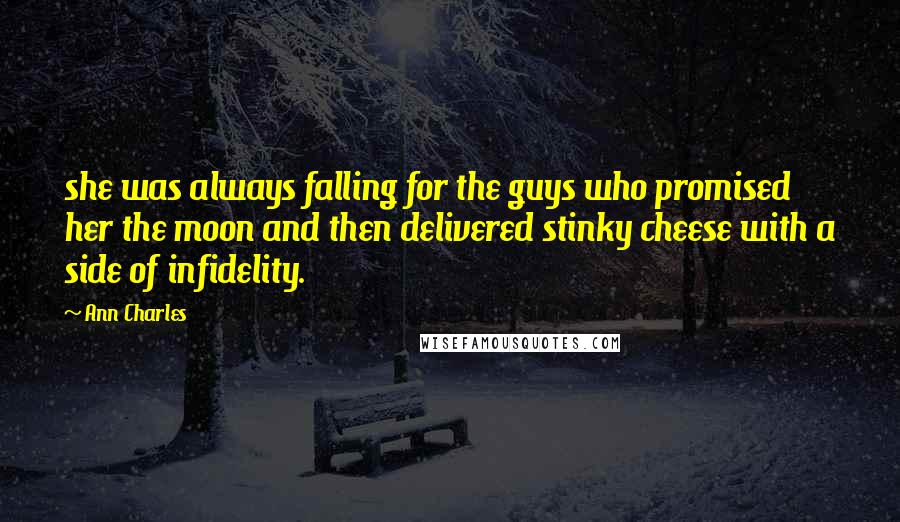 she was always falling for the guys who promised her the moon and then delivered stinky cheese with a side of infidelity.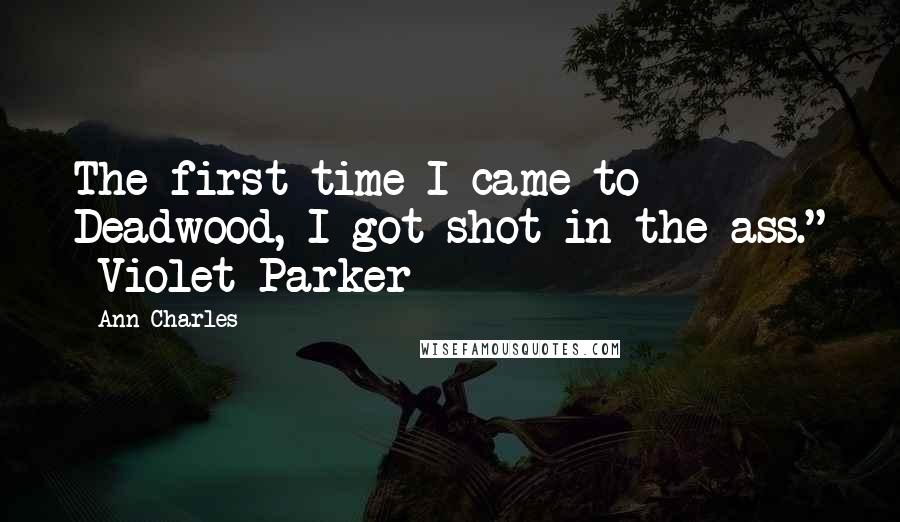 The first time I came to Deadwood, I got shot in the ass." -Violet Parker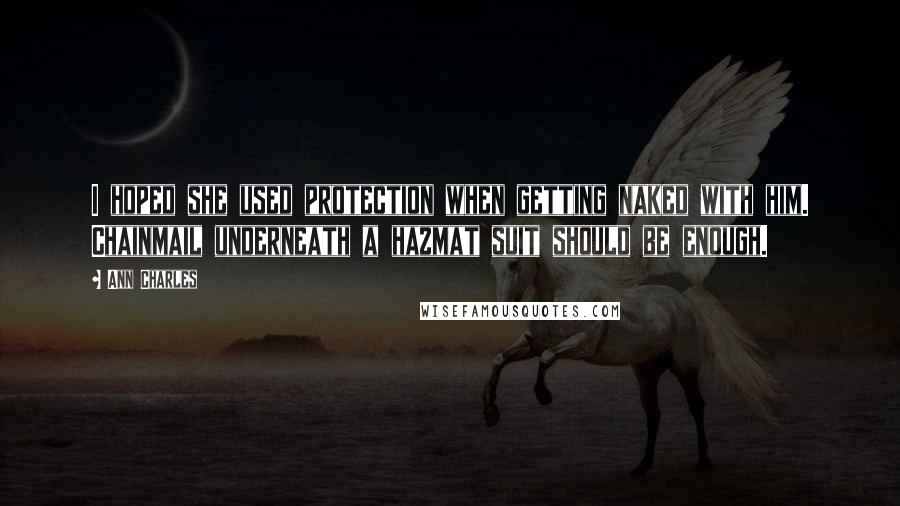 I hoped she used protection when getting naked with him. Chainmail underneath a hazmat suit should be enough.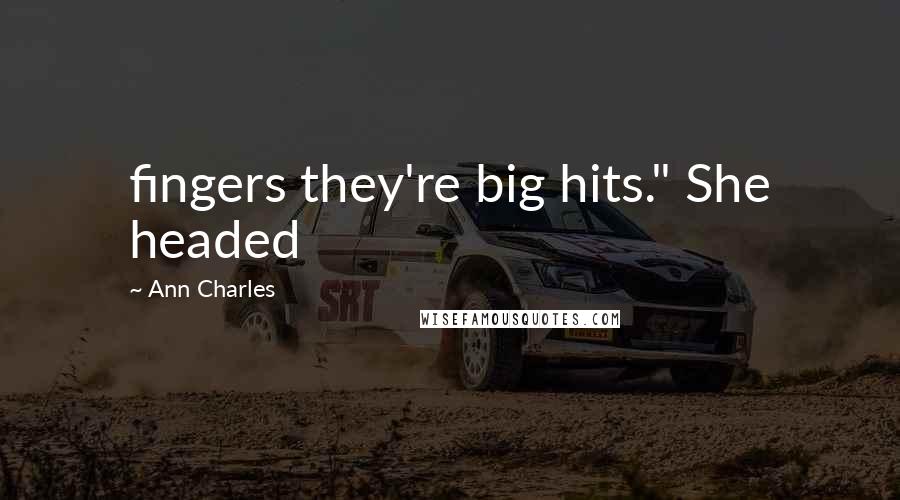 fingers they're big hits." She headed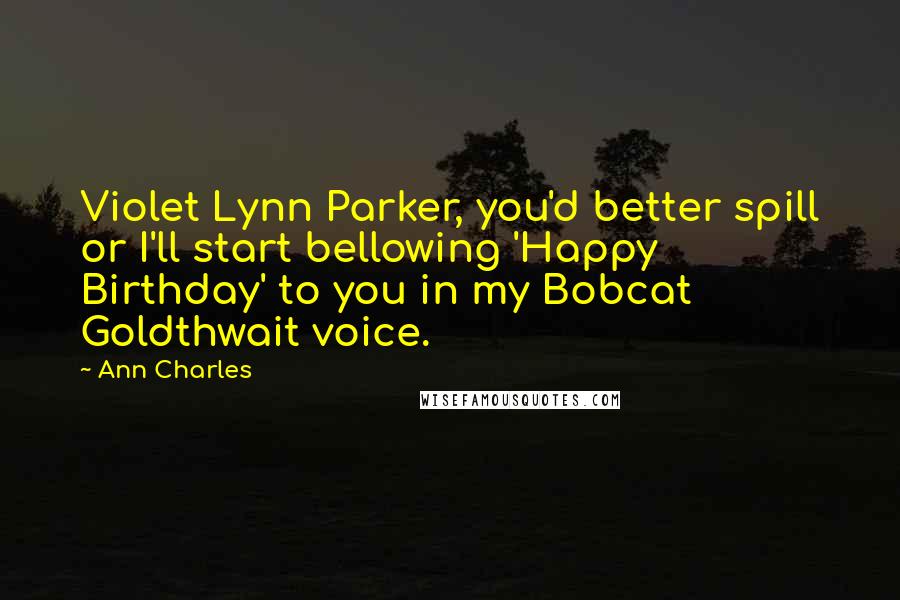 Violet Lynn Parker, you'd better spill or I'll start bellowing 'Happy Birthday' to you in my Bobcat Goldthwait voice.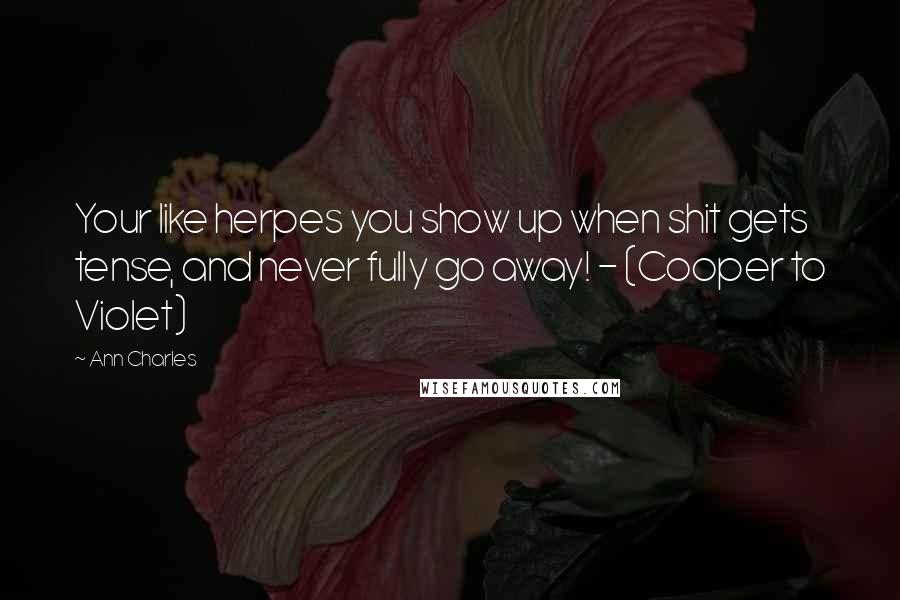 Your like herpes you show up when shit gets tense, and never fully go away! - (Cooper to Violet)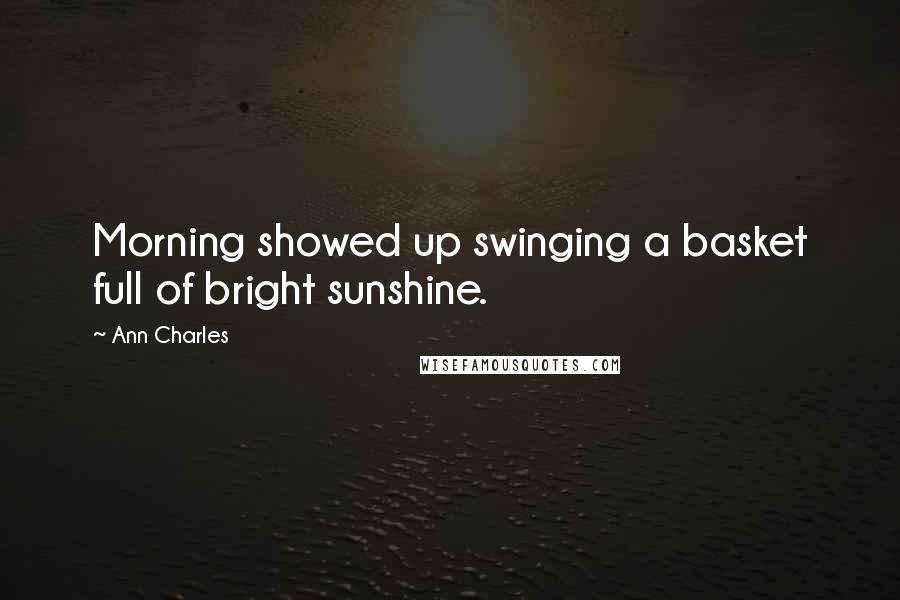 Morning showed up swinging a basket full of bright sunshine.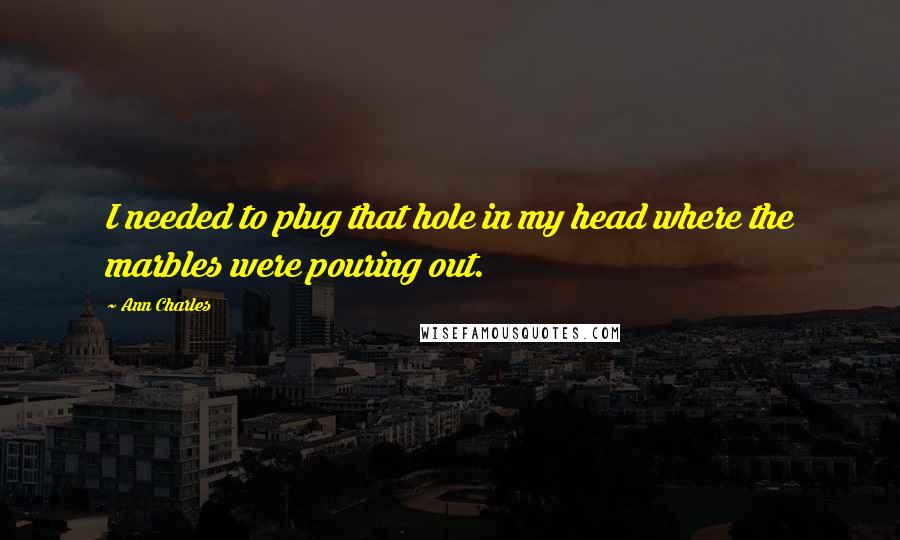 I needed to plug that hole in my head where the marbles were pouring out.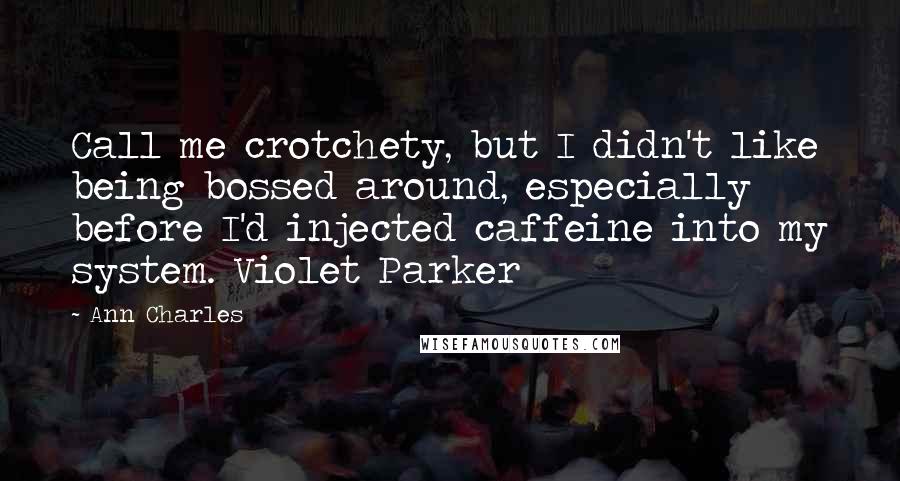 Call me crotchety, but I didn't like being bossed around, especially before I'd injected caffeine into my system. Violet Parker