Aesop Quotes
Top 100 wise famous quotes and sayings by Aesop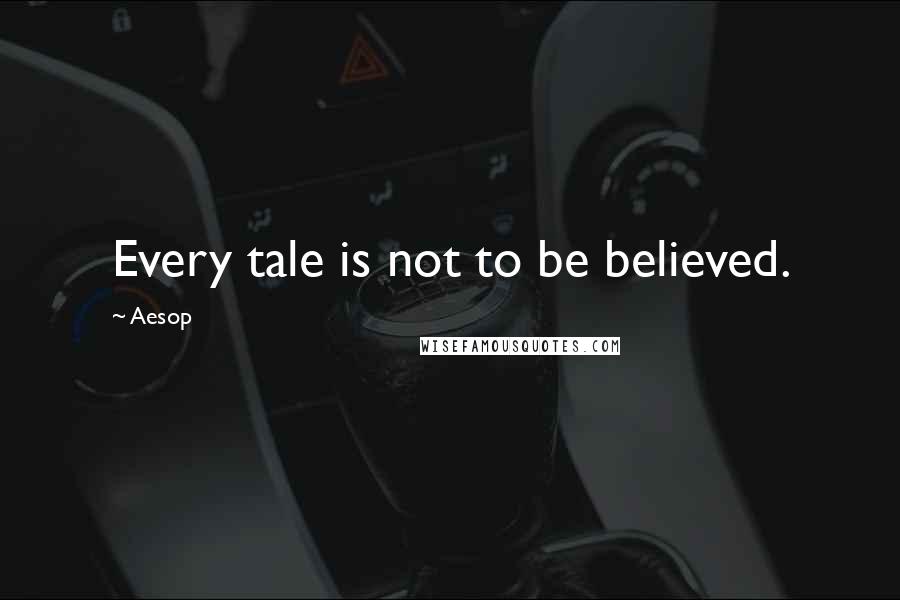 Every tale is not to be believed.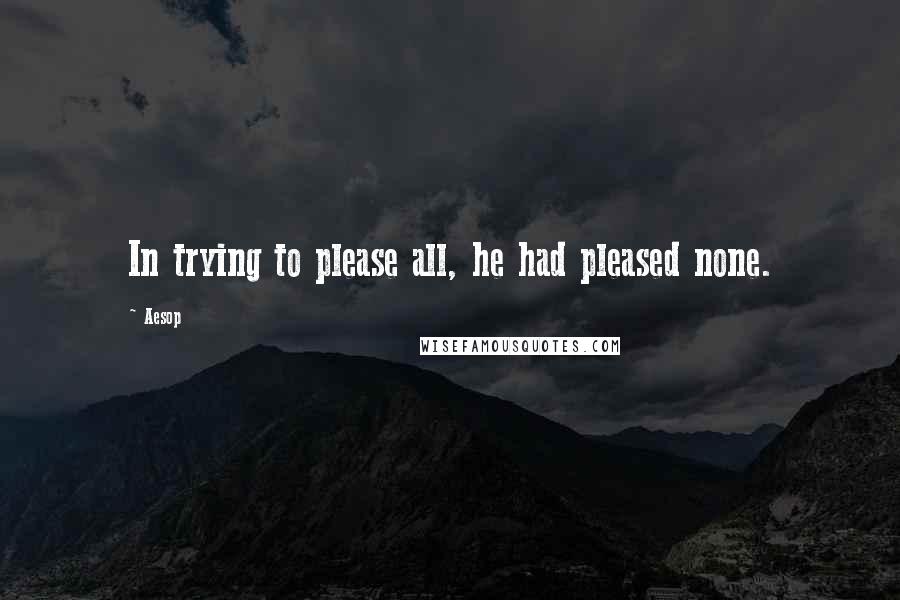 In trying to please all, he had pleased none.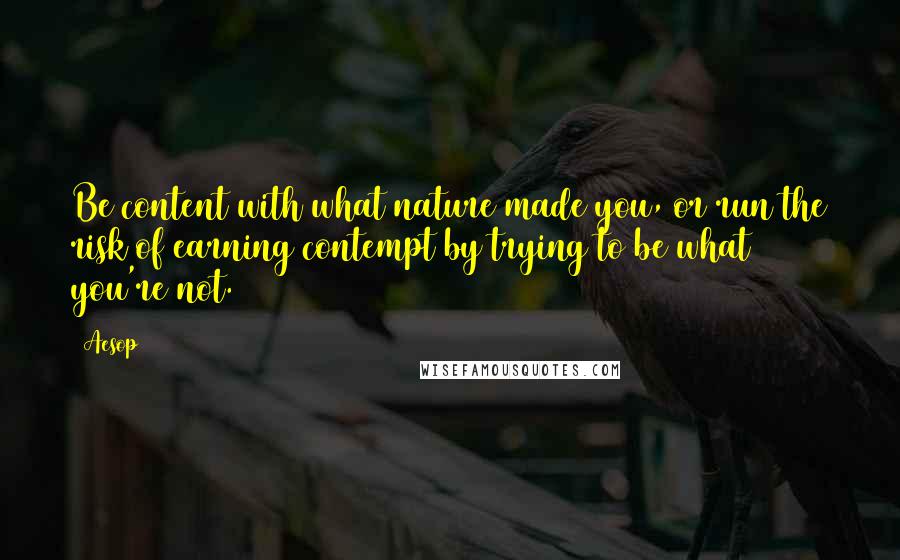 Be content with what nature made you, or run the risk of earning contempt by trying to be what you're not.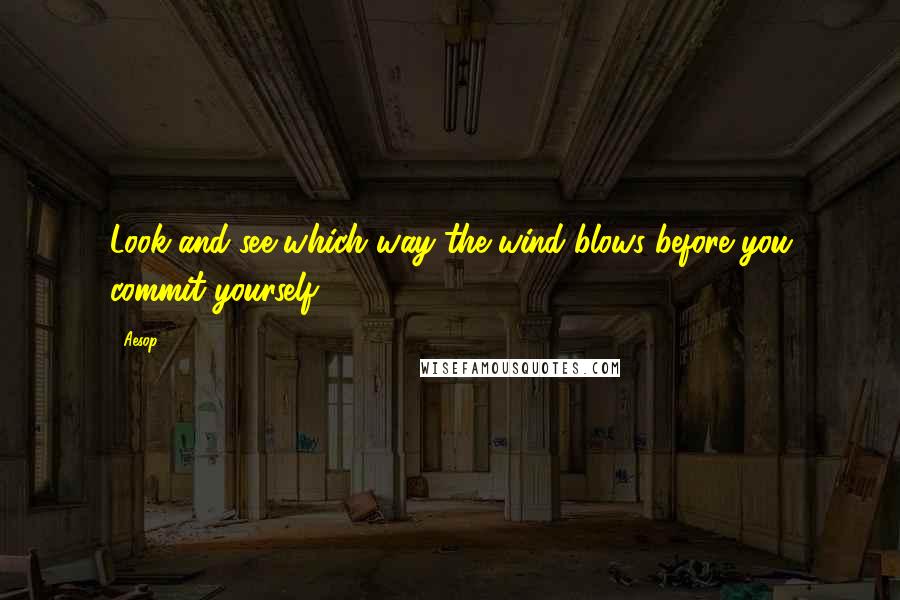 Look and see which way the wind blows before you commit yourself.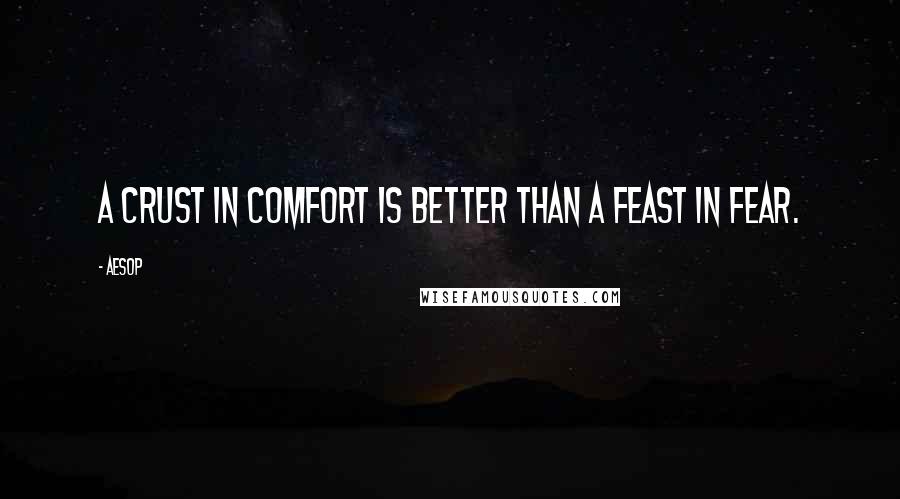 A crust in comfort is better than a feast in fear.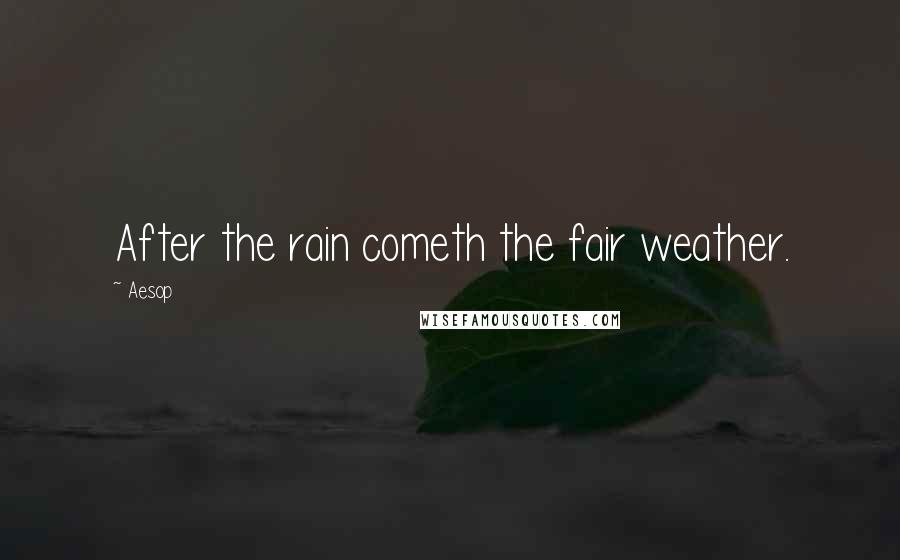 After the rain cometh the fair weather.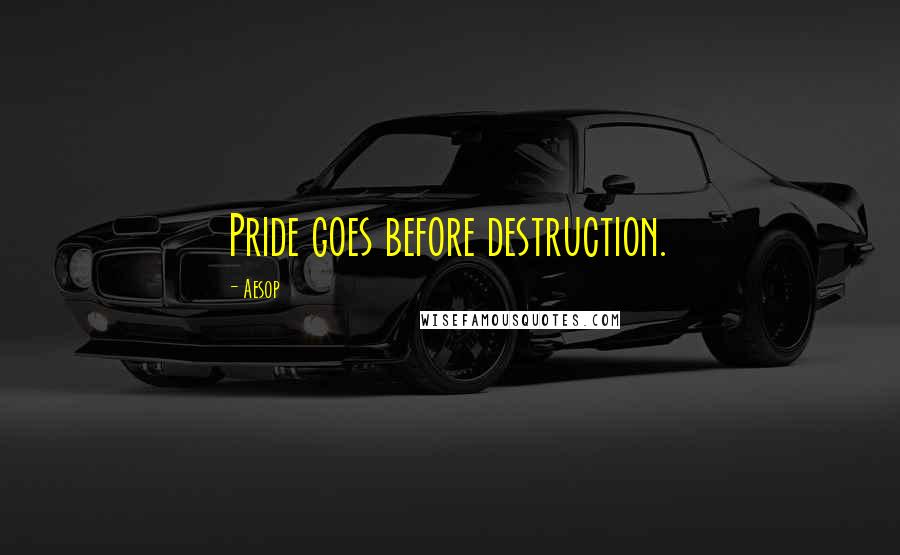 Pride goes before destruction.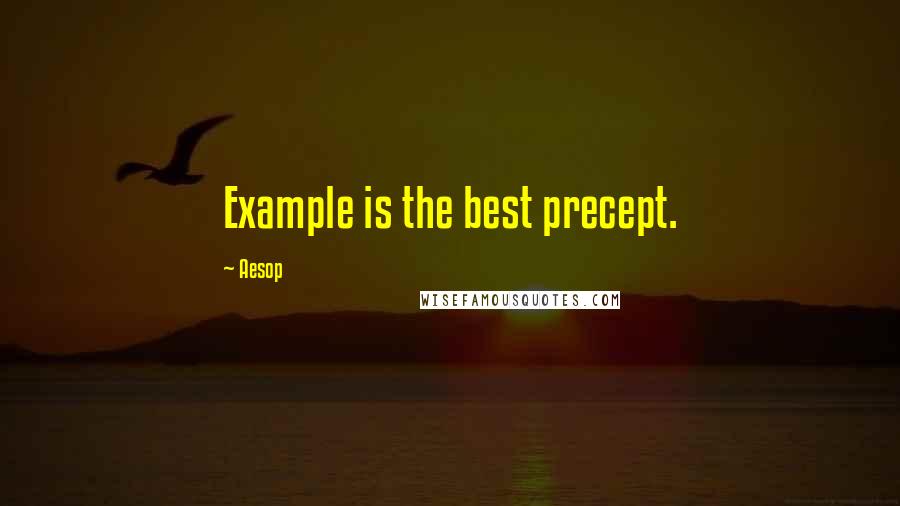 Example is the best precept.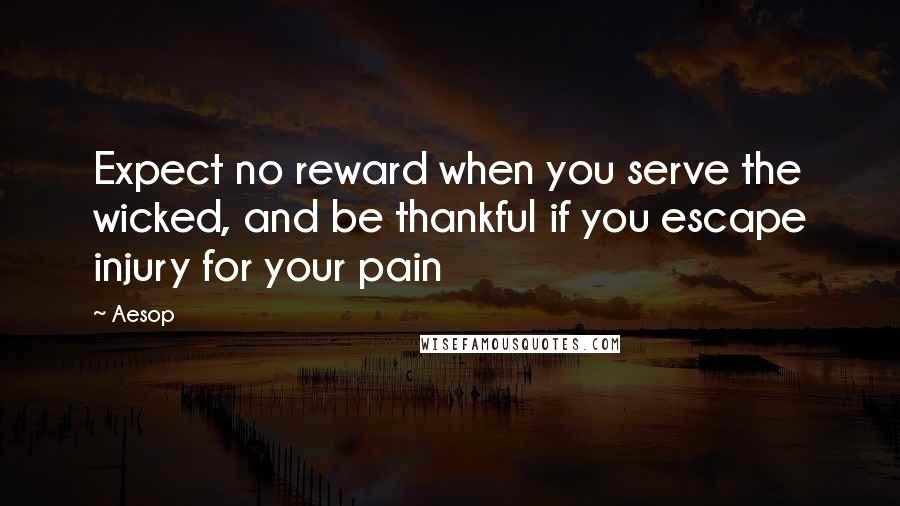 Expect no reward when you serve the wicked, and be thankful if you escape injury for your pain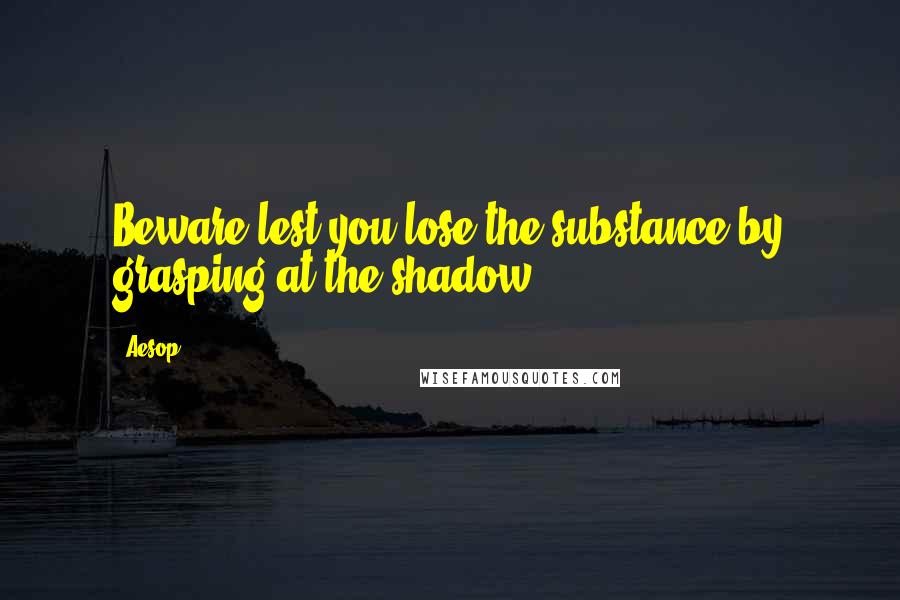 Beware lest you lose the substance by grasping at the shadow.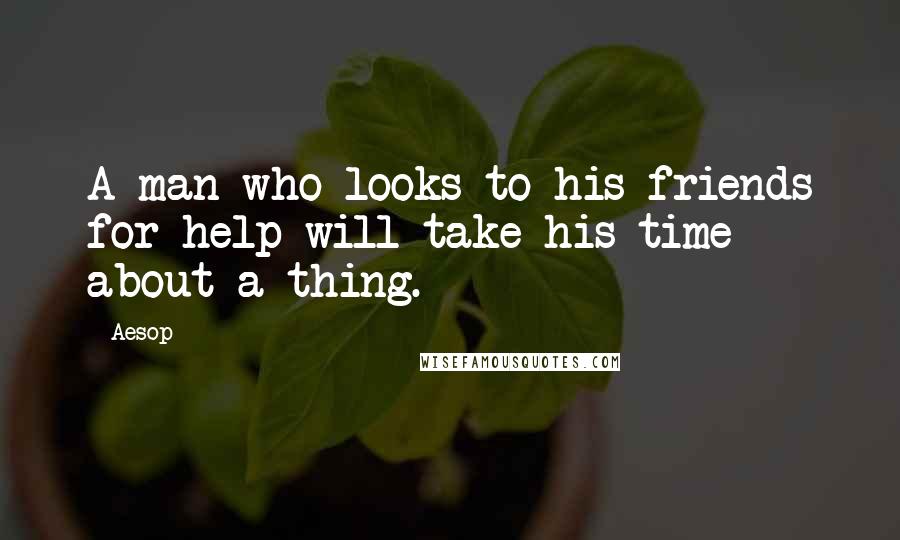 A man who looks to his friends for help will take his time about a thing.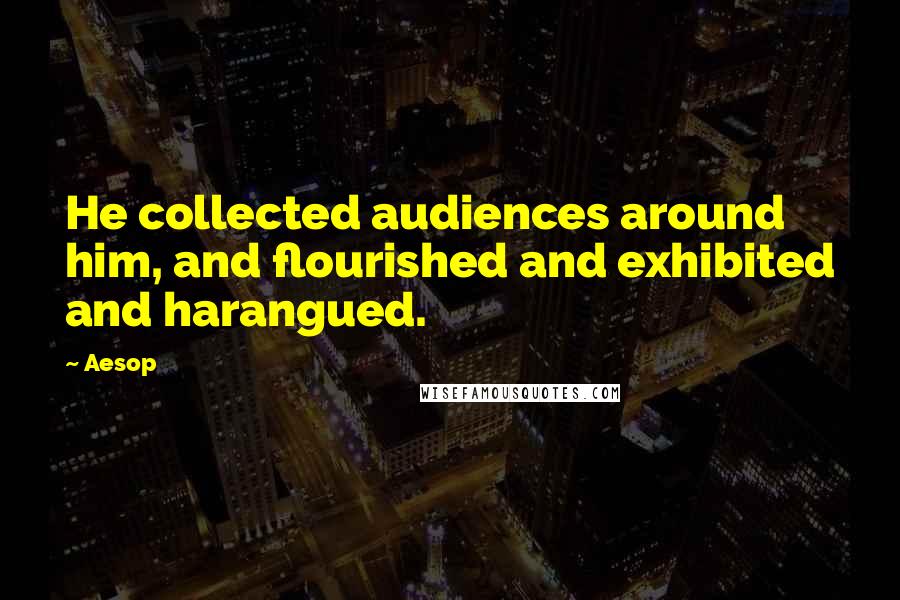 He collected audiences around him, and flourished and exhibited and harangued.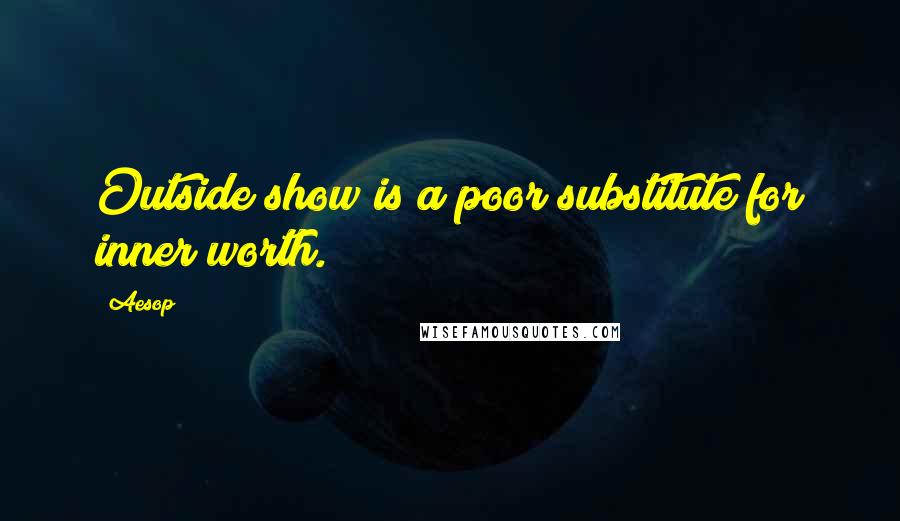 Outside show is a poor substitute for inner worth.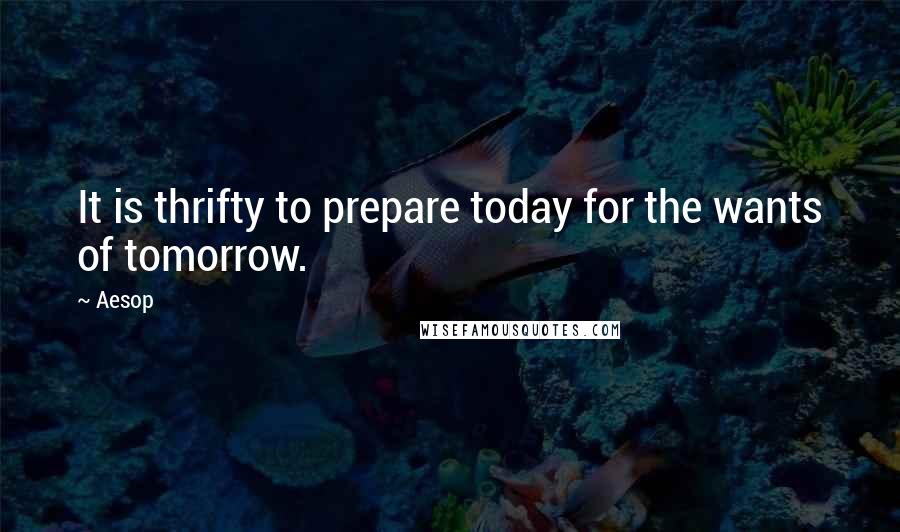 It is thrifty to prepare today for the wants of tomorrow.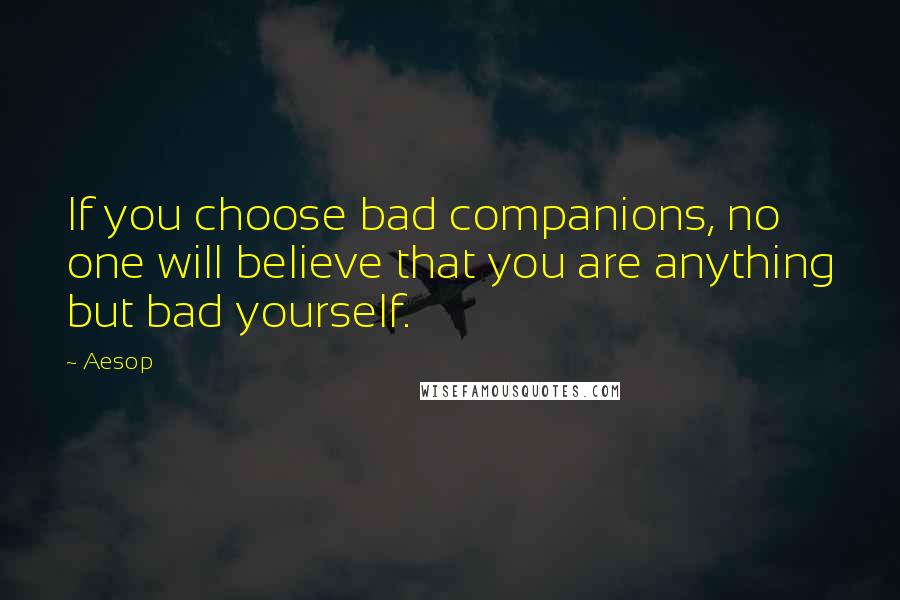 If you choose bad companions, no one will believe that you are anything but bad yourself.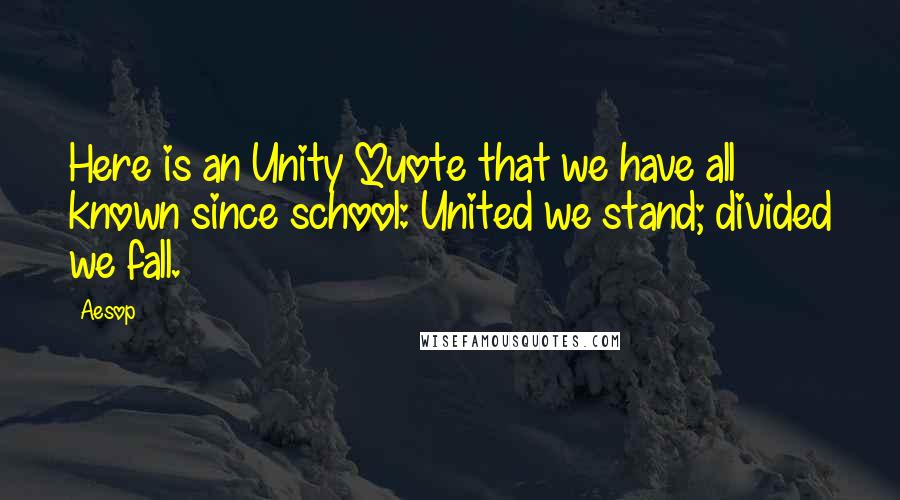 Here is an Unity Quote that we have all known since school: United we stand; divided we fall.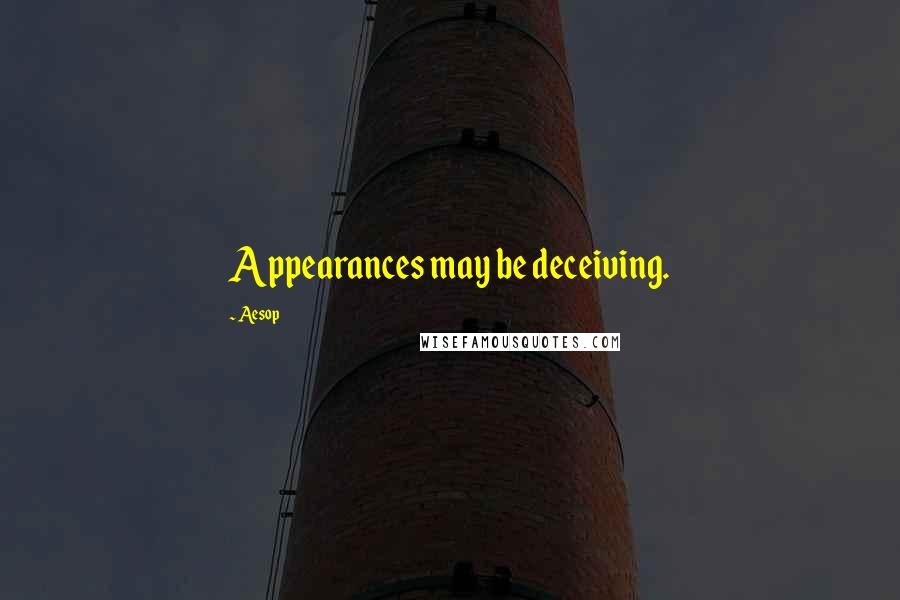 Appearances may be deceiving.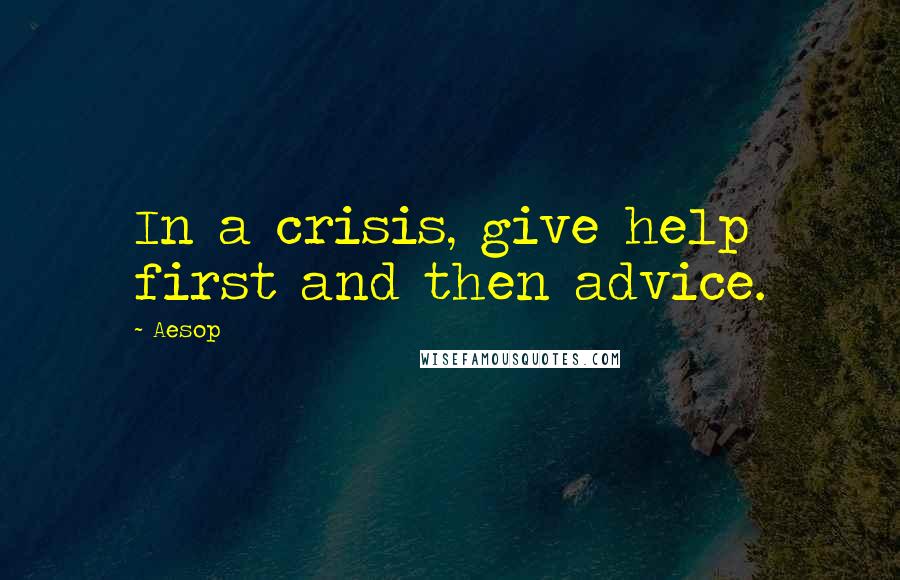 In a crisis, give help first and then advice.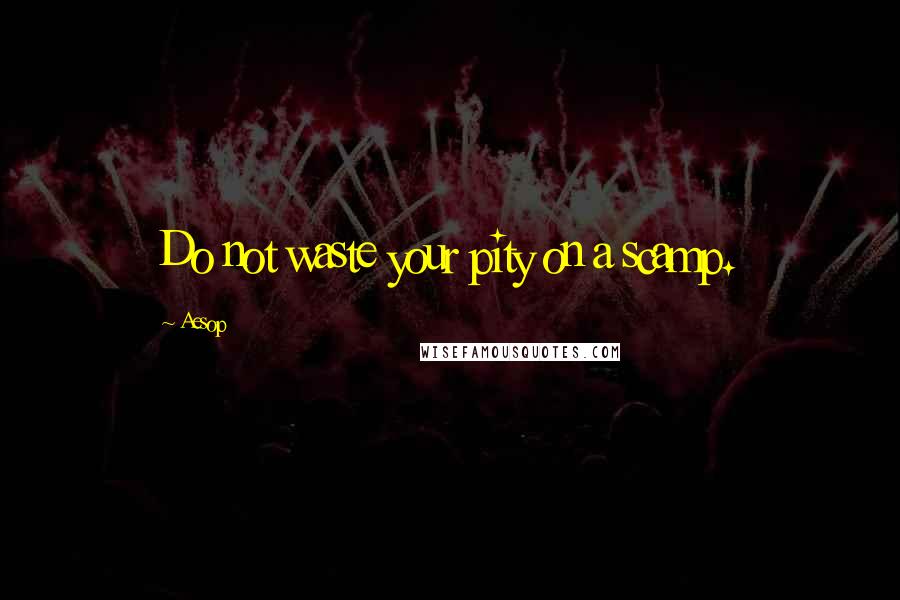 Do not waste your pity on a scamp.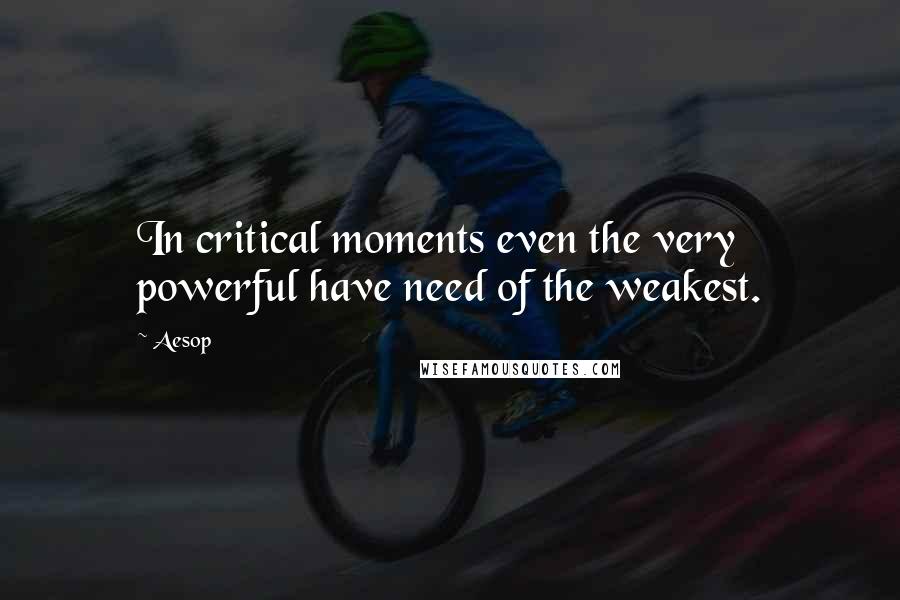 In critical moments even the very powerful have need of the weakest.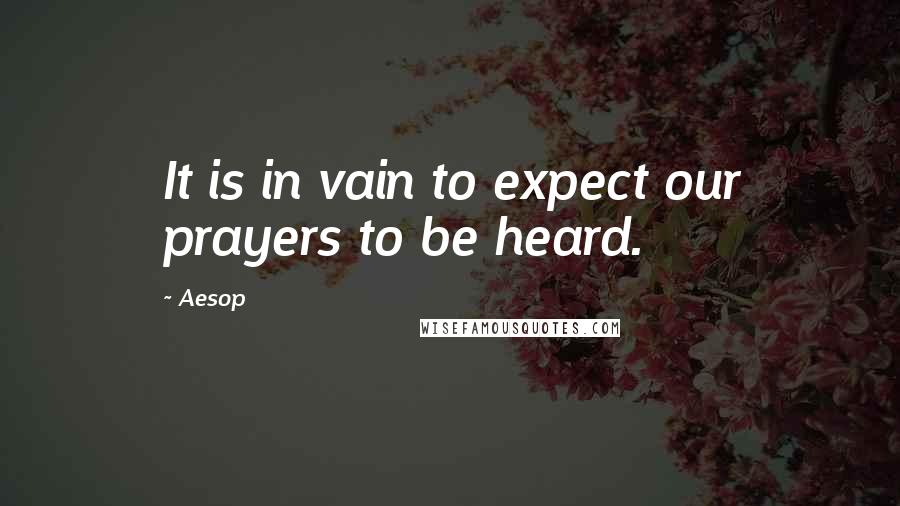 It is in vain to expect our prayers to be heard.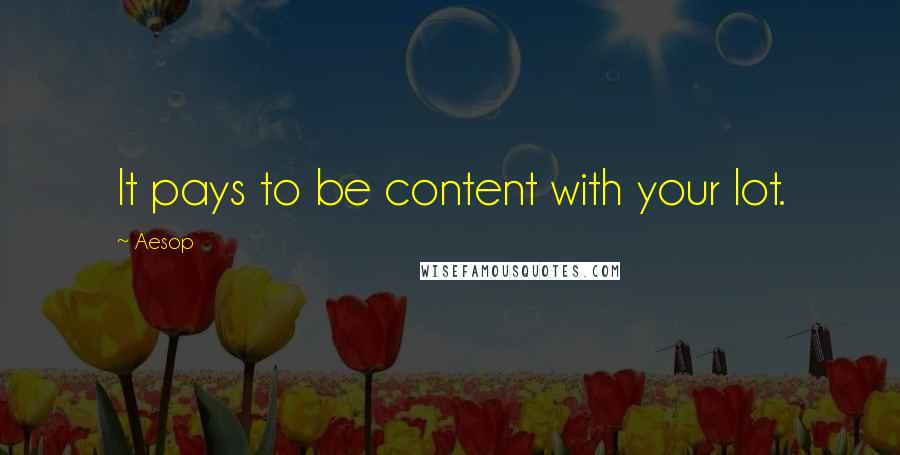 It pays to be content with your lot.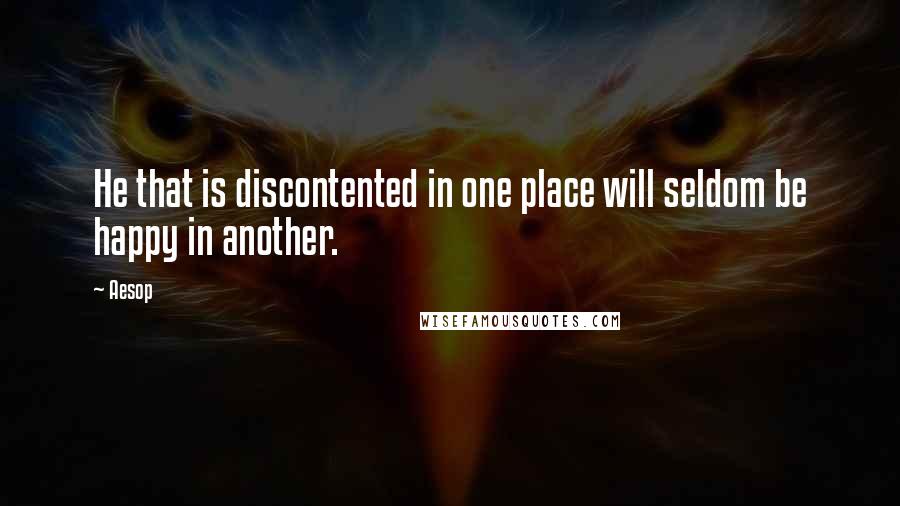 He that is discontented in one place will seldom be happy in another.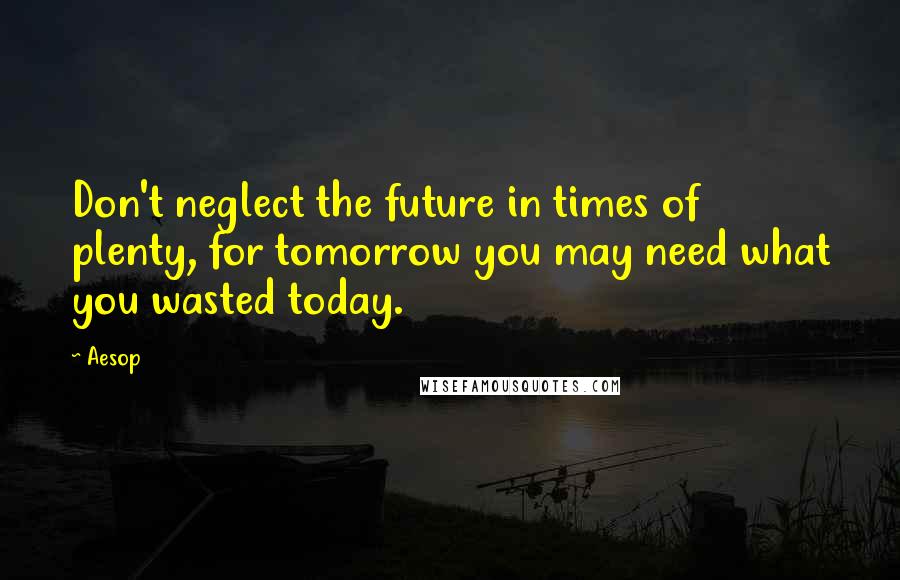 Don't neglect the future in times of plenty, for tomorrow you may need what you wasted today.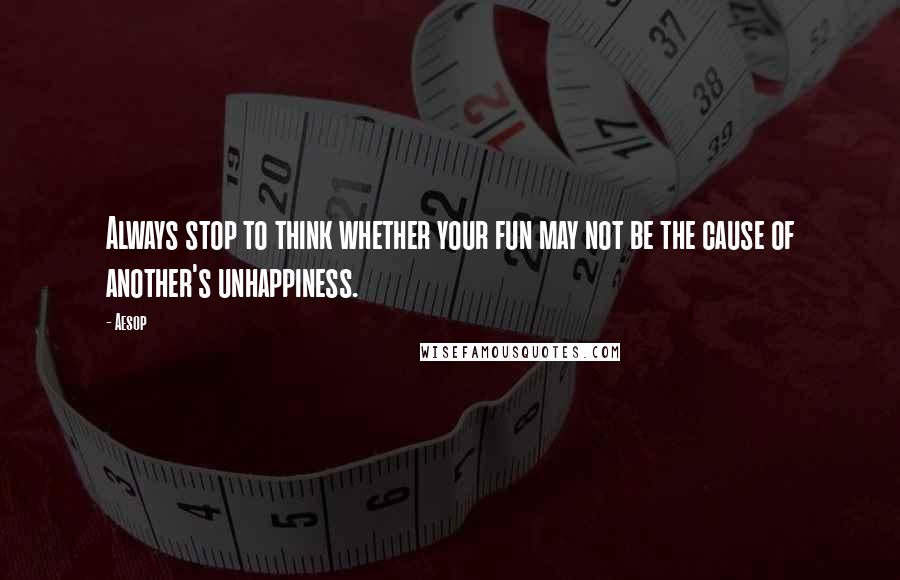 Always stop to think whether your fun may not be the cause of another's unhappiness.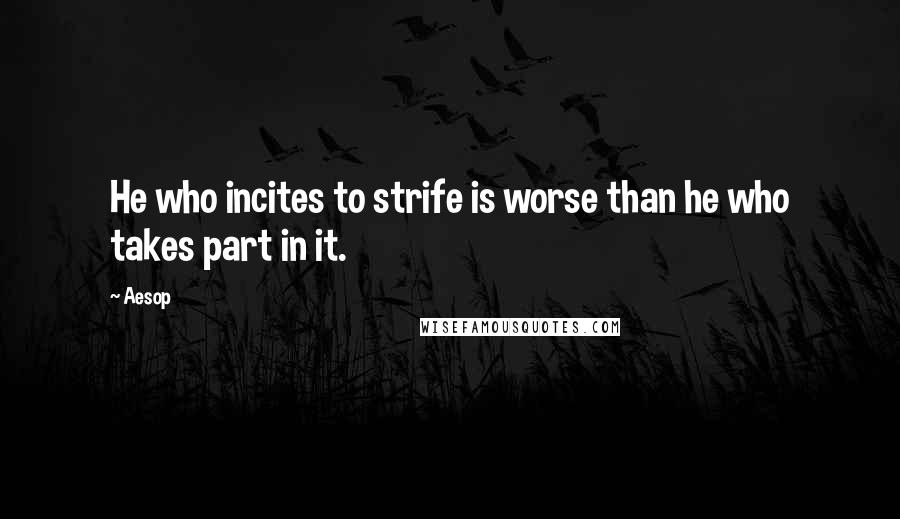 He who incites to strife is worse than he who takes part in it.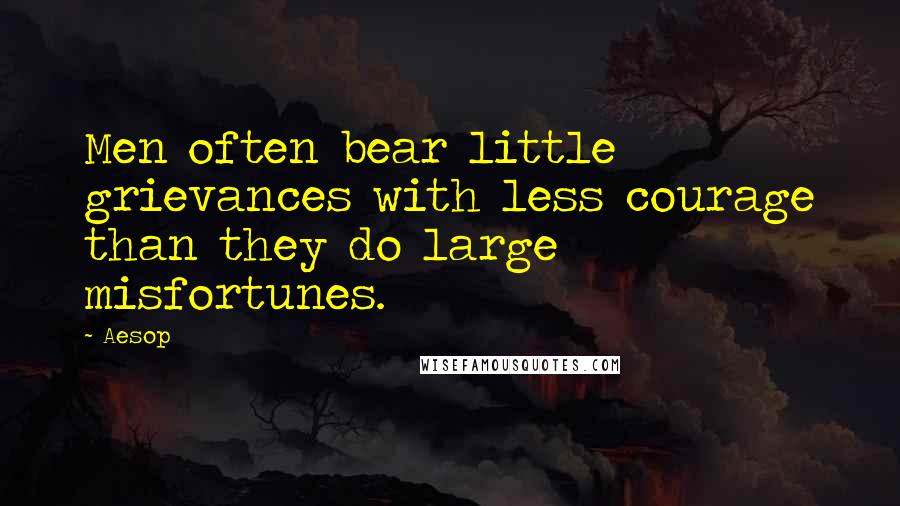 Men often bear little grievances with less courage than they do large misfortunes.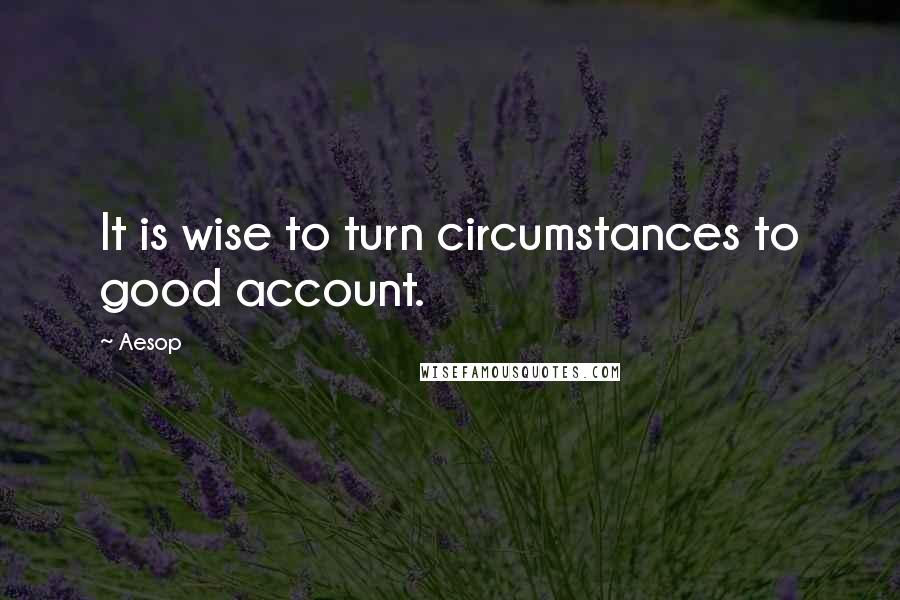 It is wise to turn circumstances to good account.
Vices are their own punishment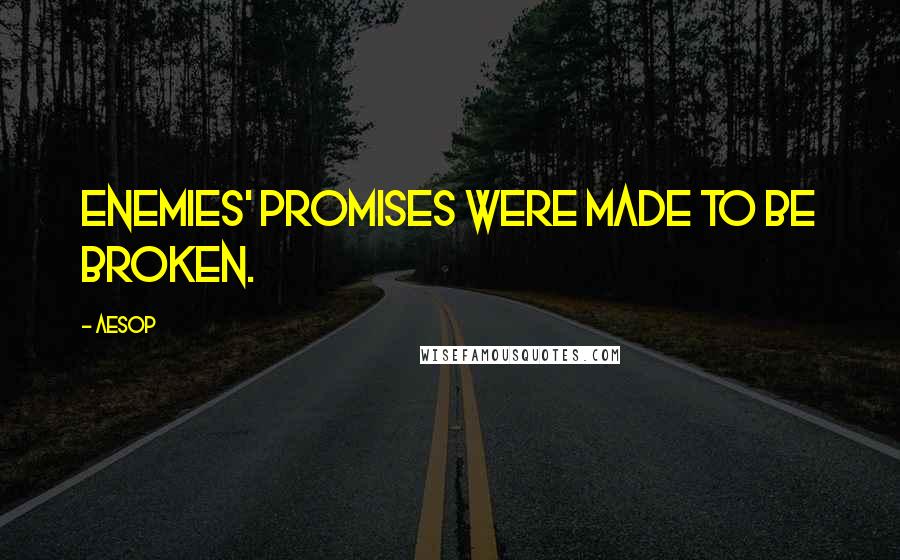 Enemies' promises were made to be broken.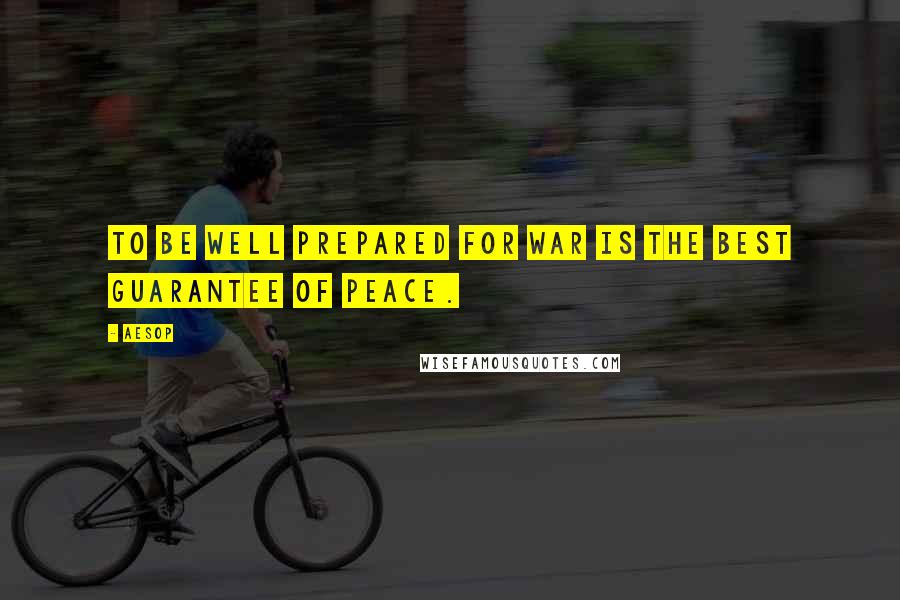 To be well prepared for war is the best guarantee of peace.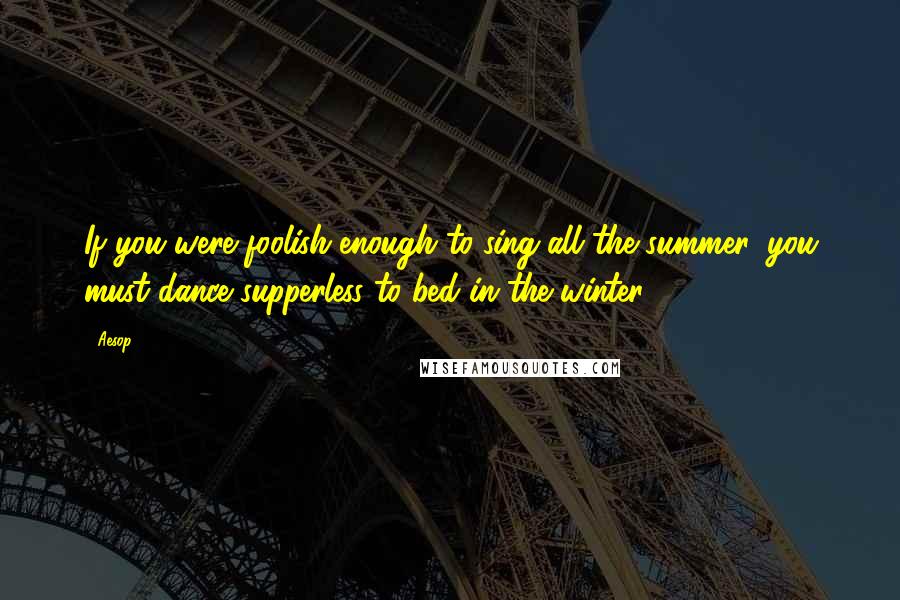 If you were foolish enough to sing all the summer, you must dance supperless to bed in the winter.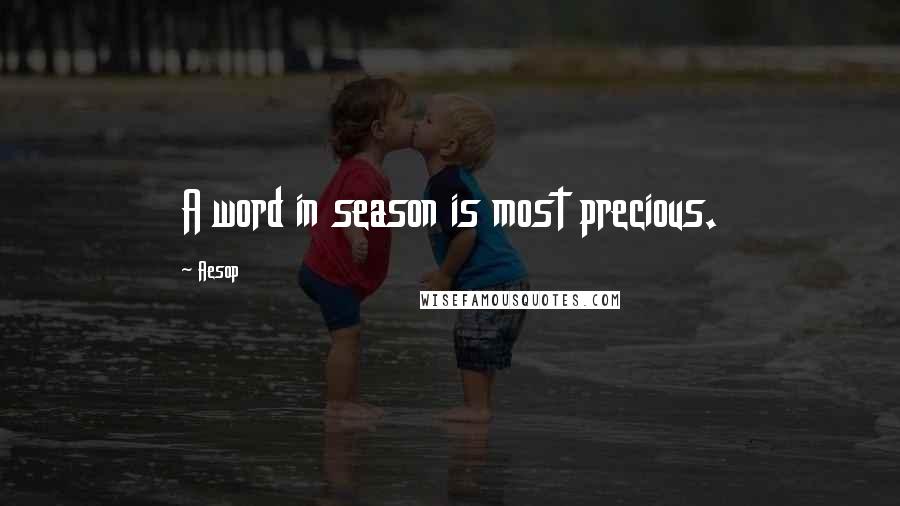 A word in season is most precious.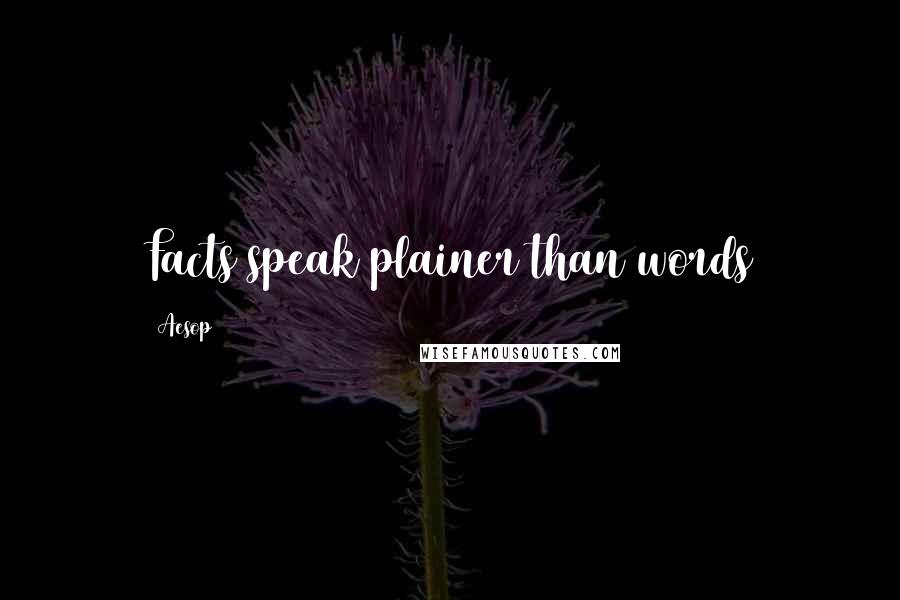 Facts speak plainer than words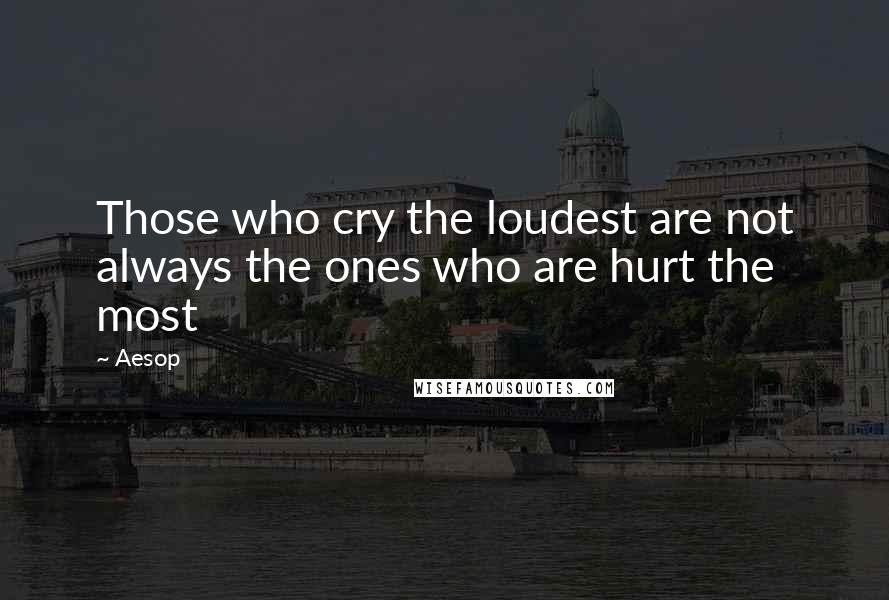 Those who cry the loudest are not always the ones who are hurt the most
Once a wolf, always a wolf.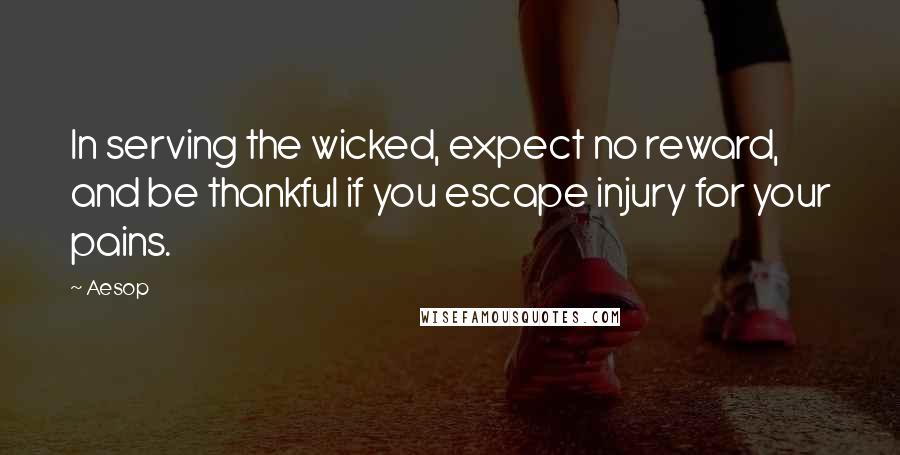 In serving the wicked, expect no reward, and be thankful if you escape injury for your pains.
Do not count your chickens before they are hatched.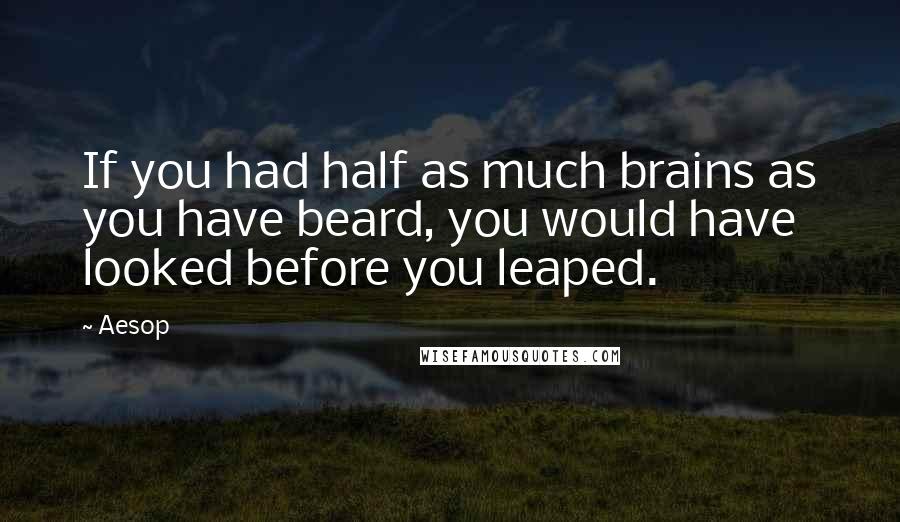 If you had half as much brains as you have beard, you would have looked before you leaped.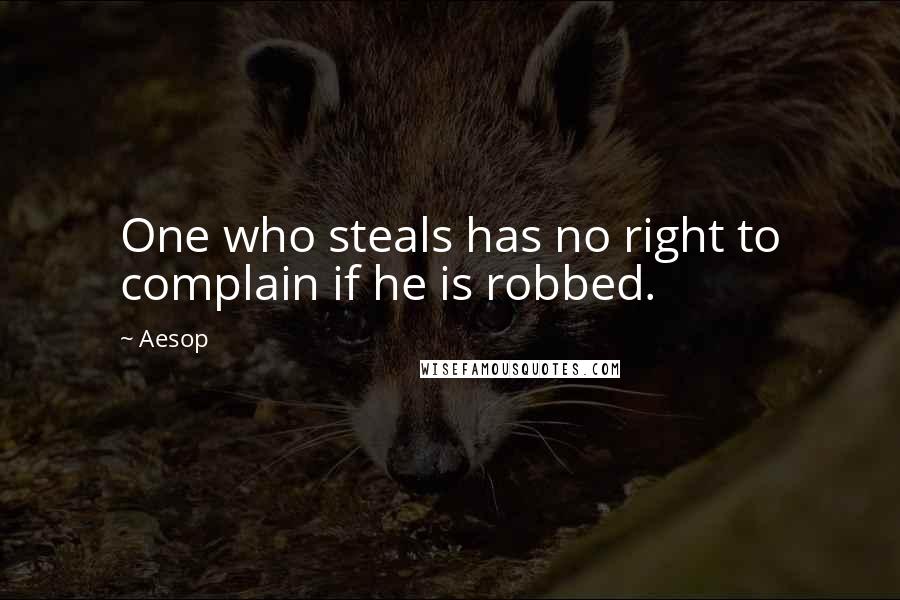 One who steals has no right to complain if he is robbed.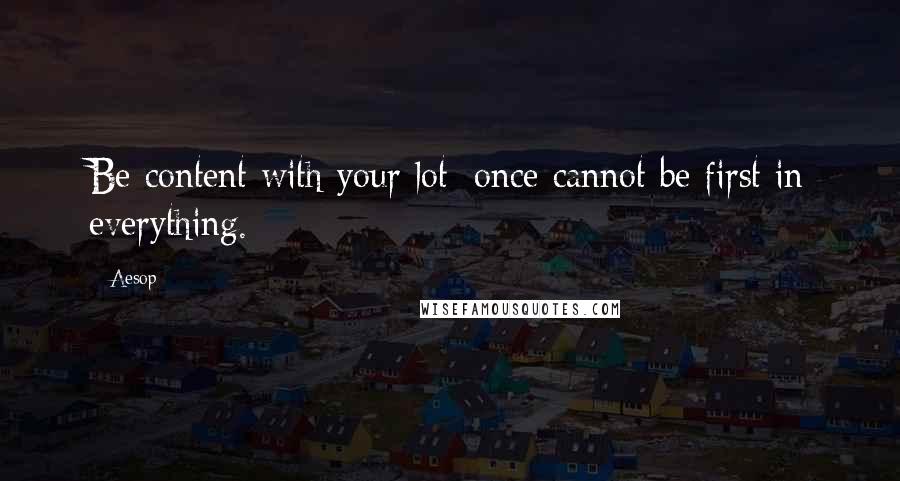 Be content with your lot; once cannot be first in everything.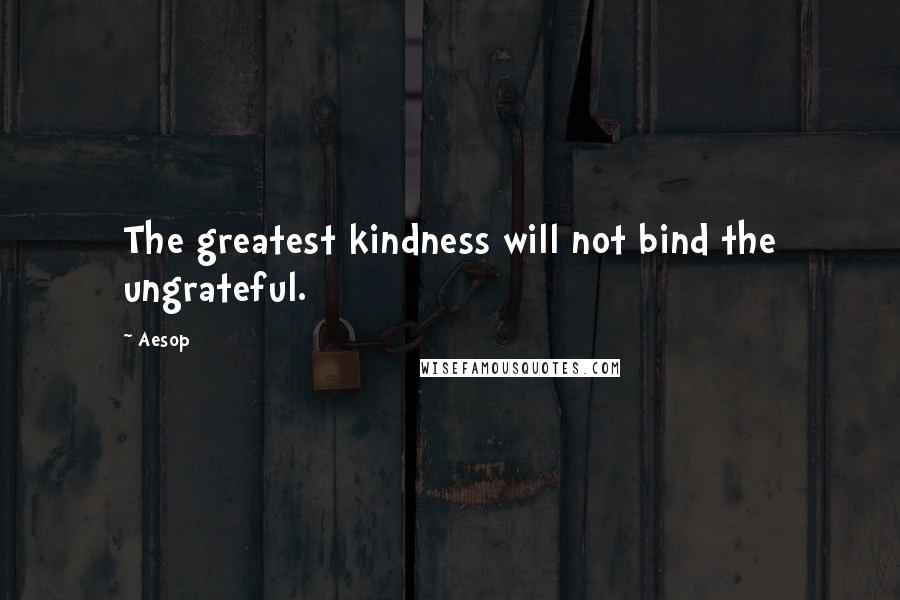 The greatest kindness will not bind the ungrateful.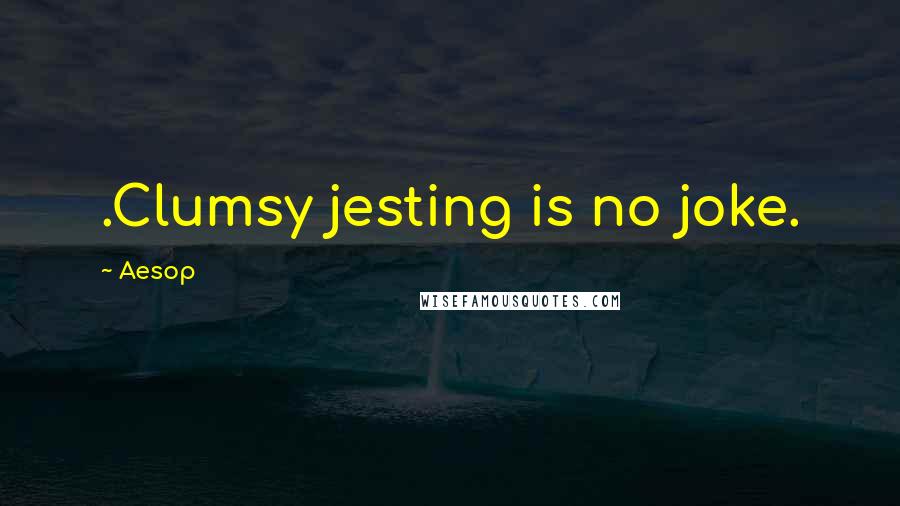 .Clumsy jesting is no joke.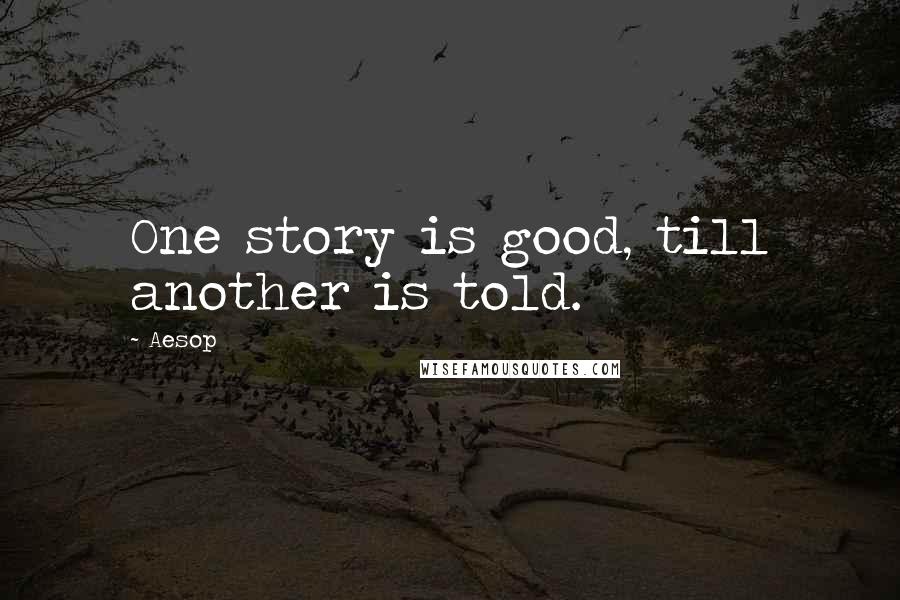 One story is good, till another is told.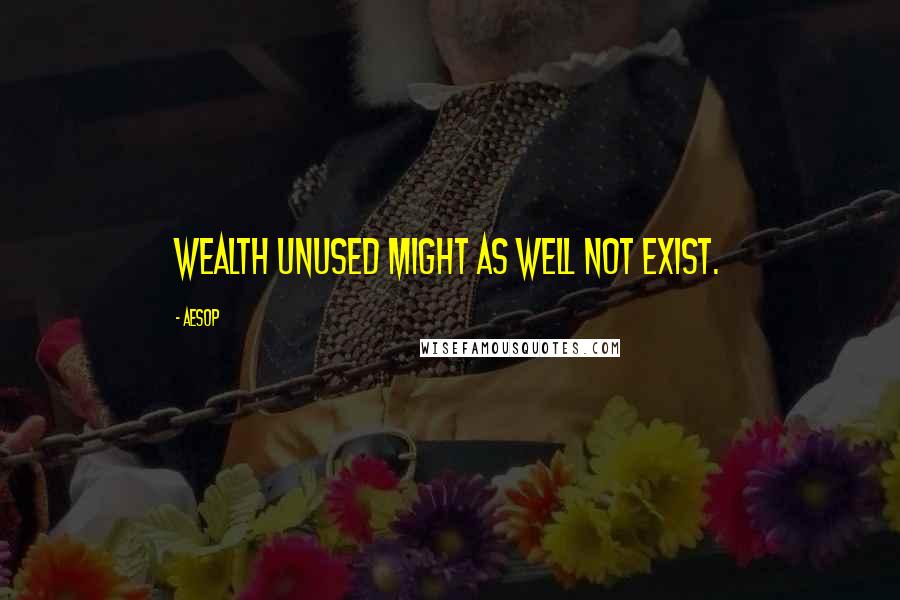 Wealth unused might as well not exist.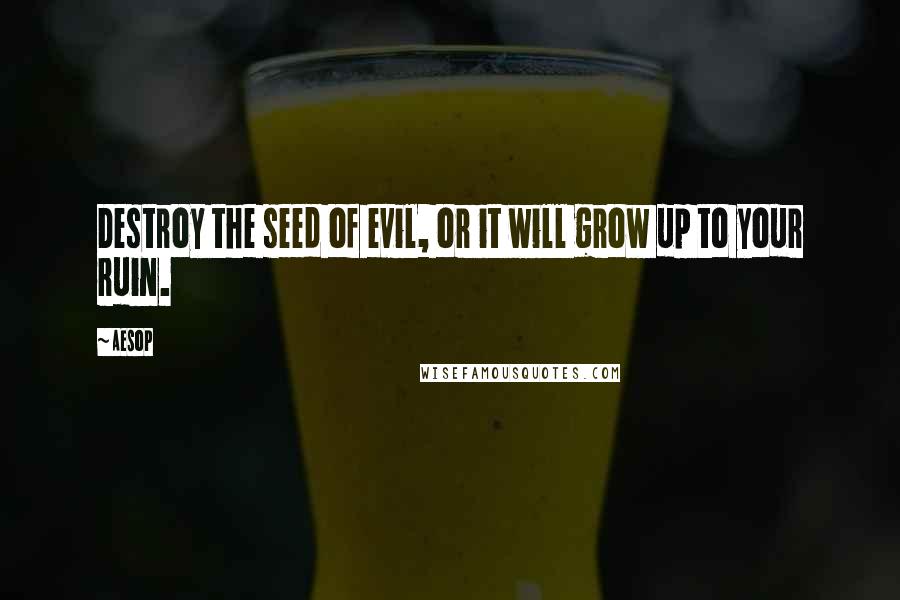 Destroy the seed of evil, or it will grow up to your ruin.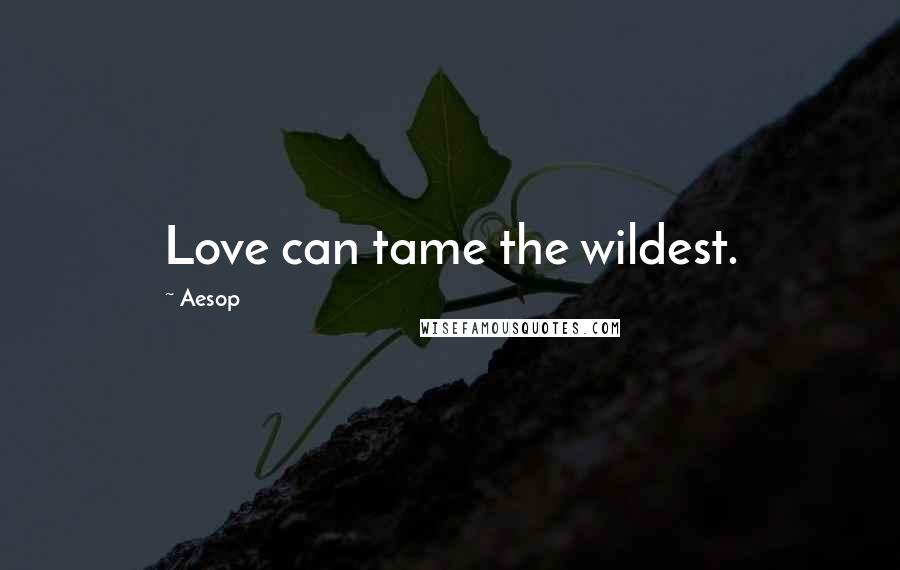 Love can tame the wildest.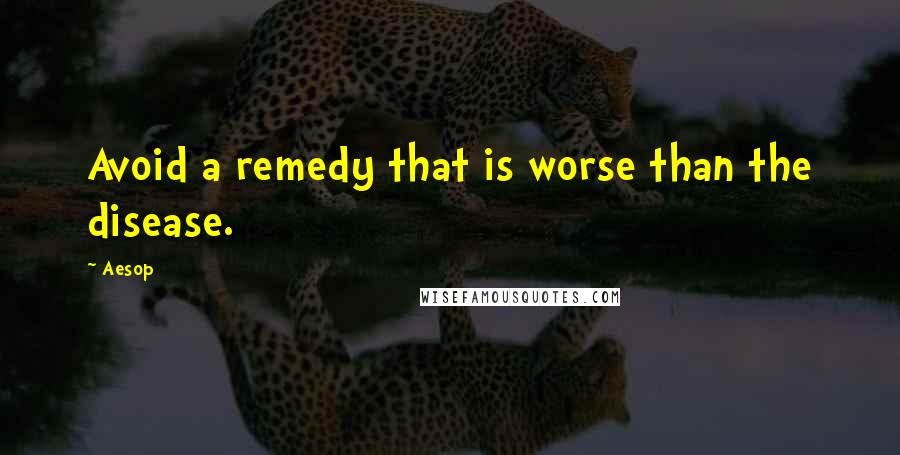 Avoid a remedy that is worse than the disease.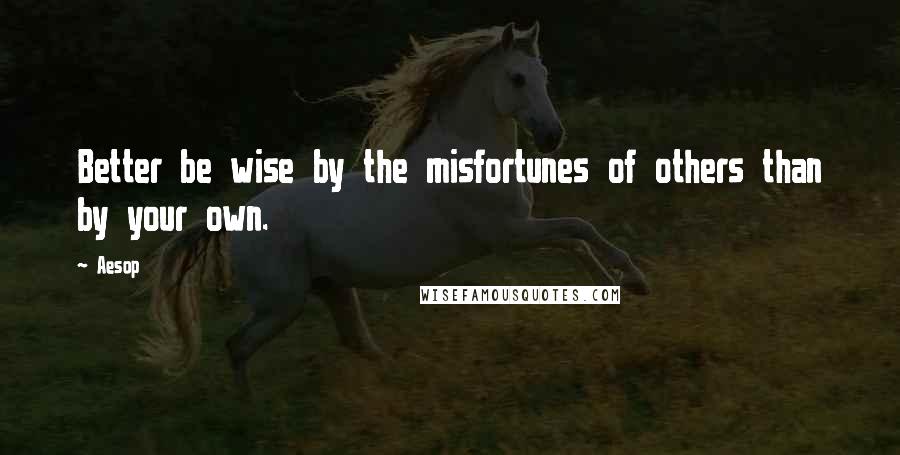 Better be wise by the misfortunes of others than by your own.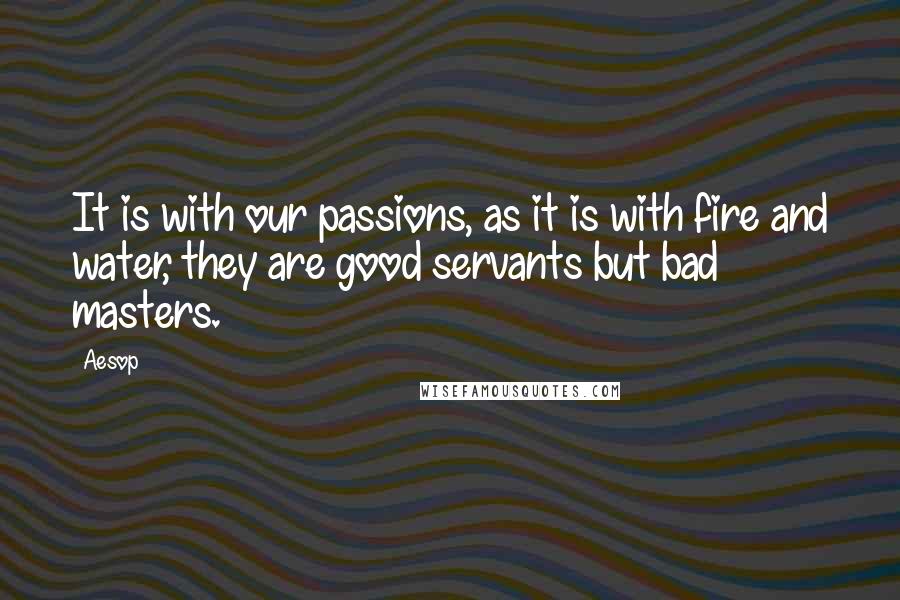 It is with our passions, as it is with fire and water, they are good servants but bad masters.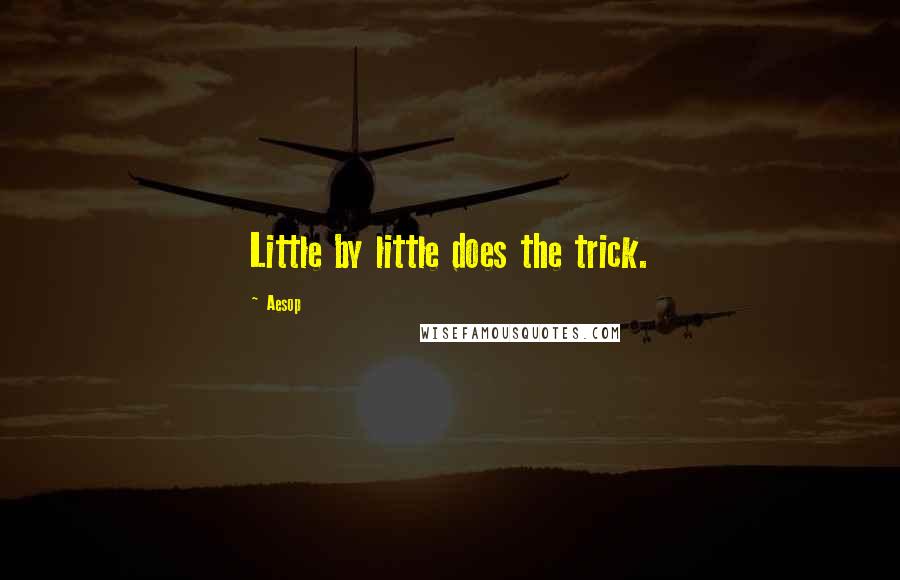 Little by little does the trick.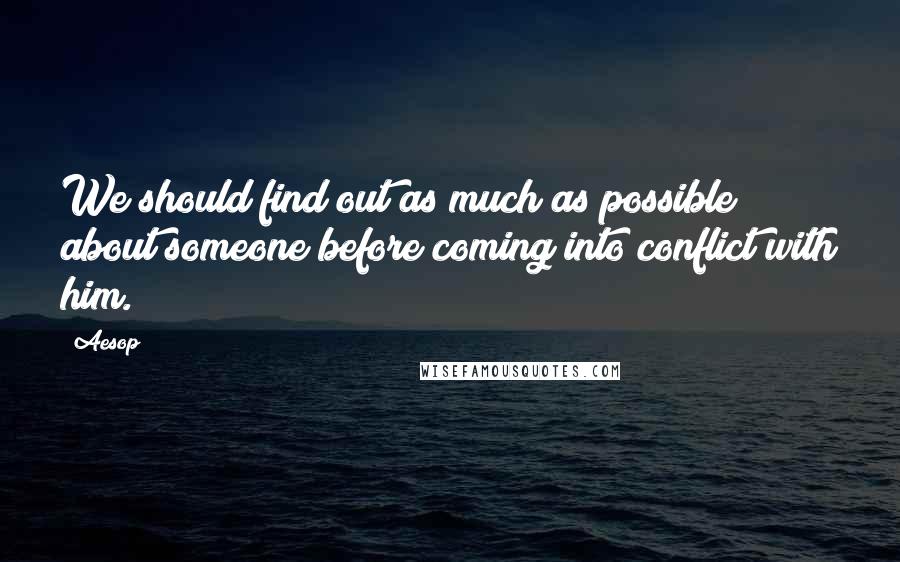 We should find out as much as possible about someone before coming into conflict with him.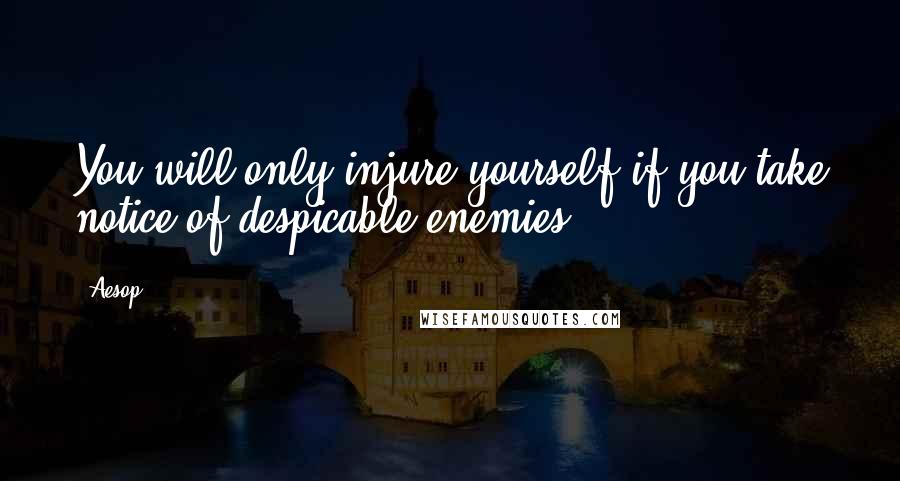 You will only injure yourself if you take notice of despicable enemies.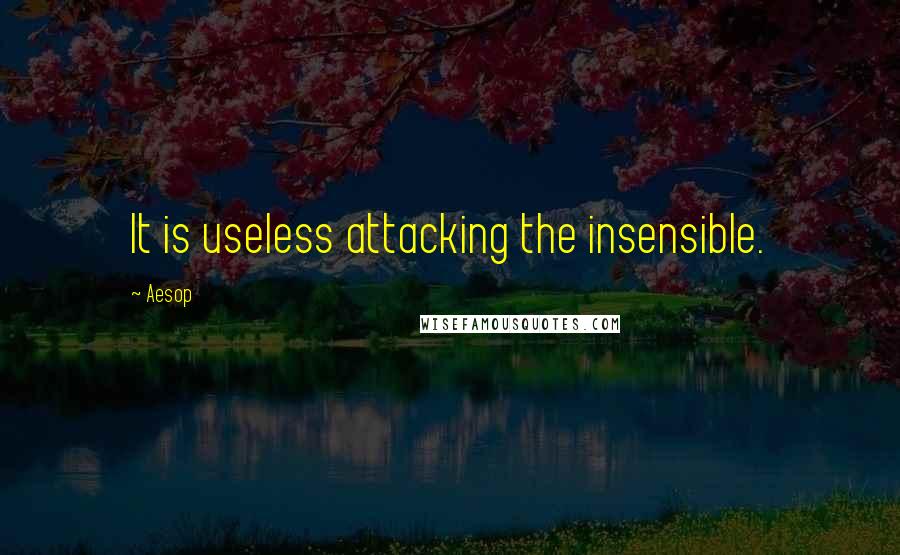 It is useless attacking the insensible.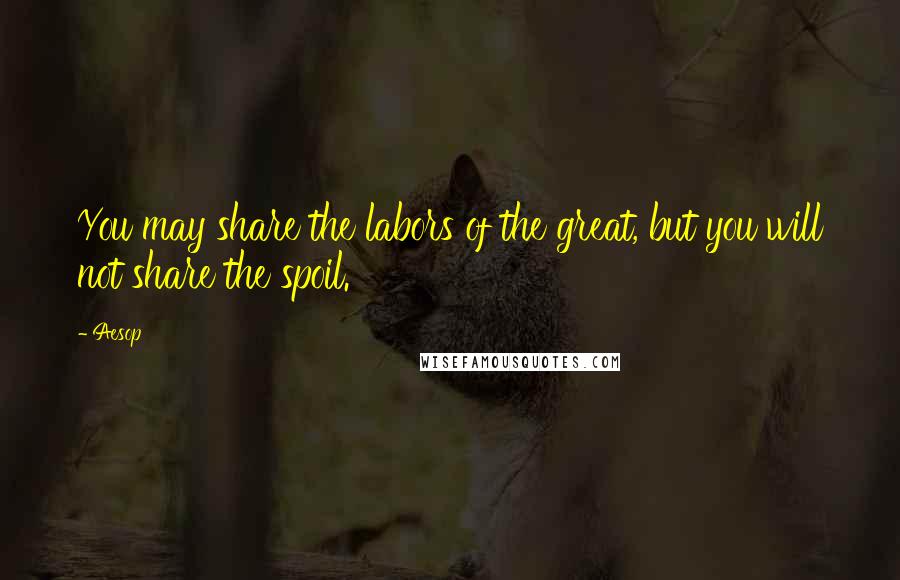 You may share the labors of the great, but you will not share the spoil.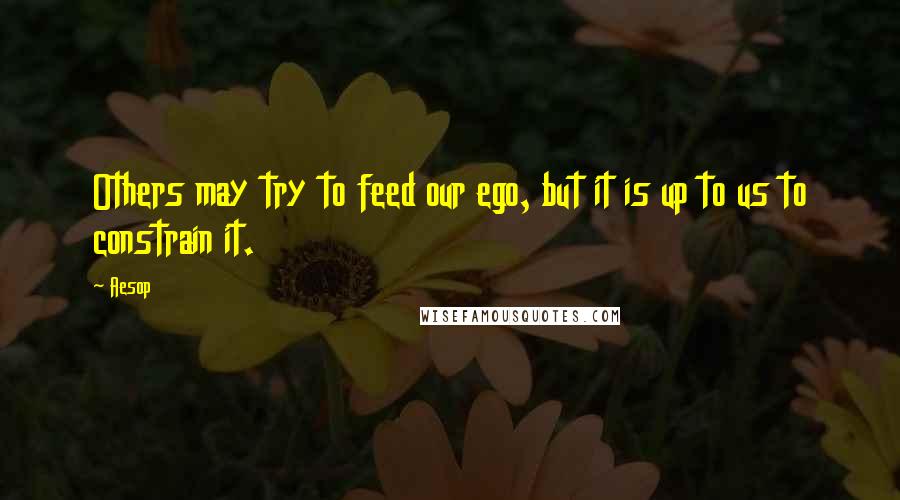 Others may try to feed our ego, but it is up to us to constrain it.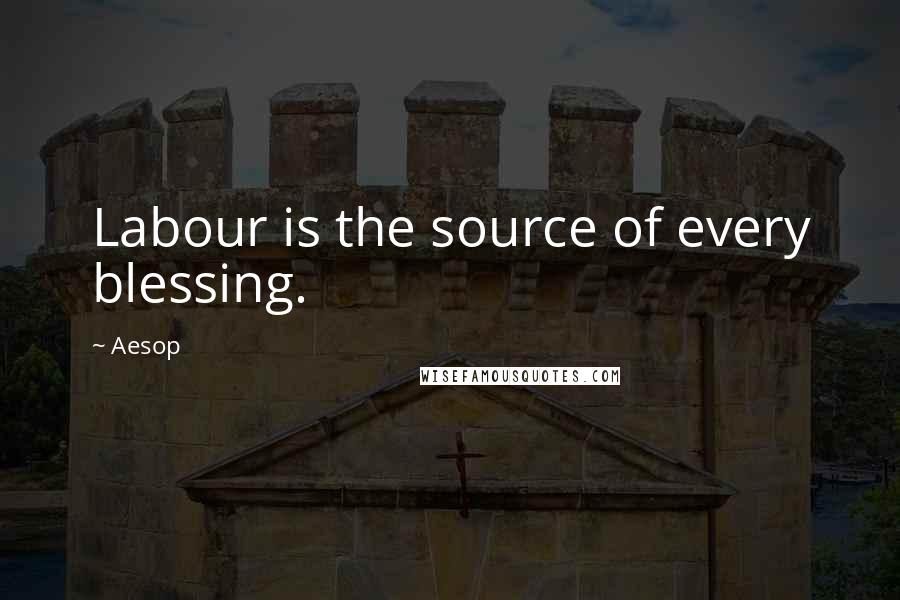 Labour is the source of every blessing.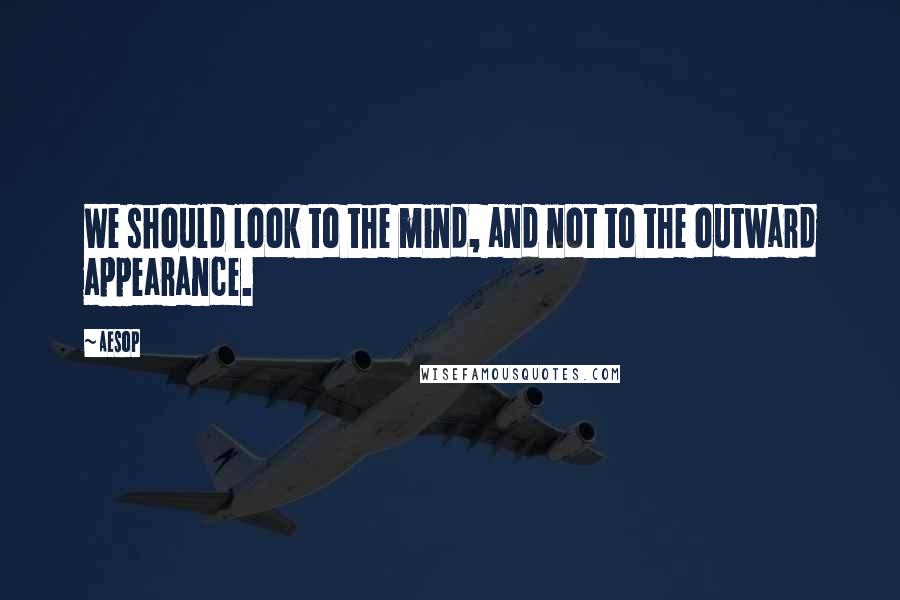 We should look to the mind, and not to the outward appearance.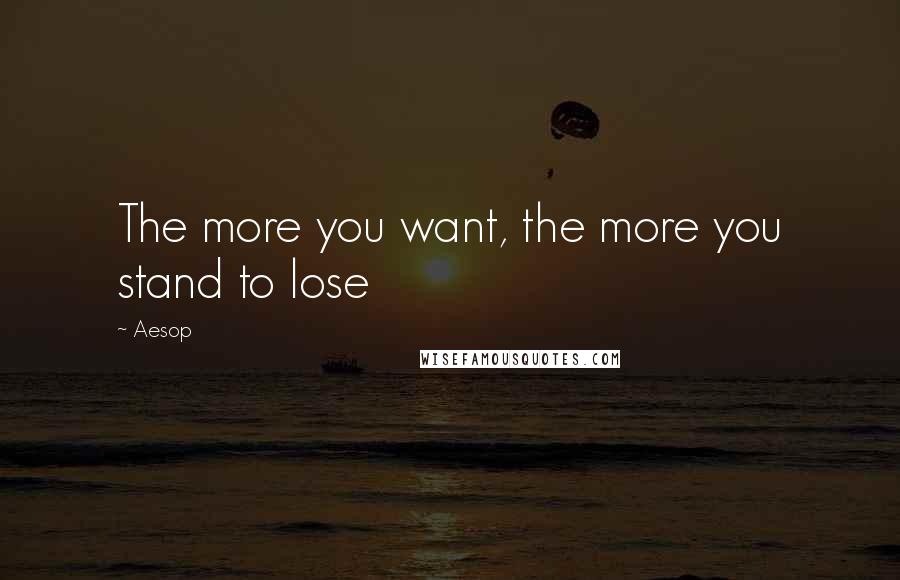 The more you want, the more you stand to lose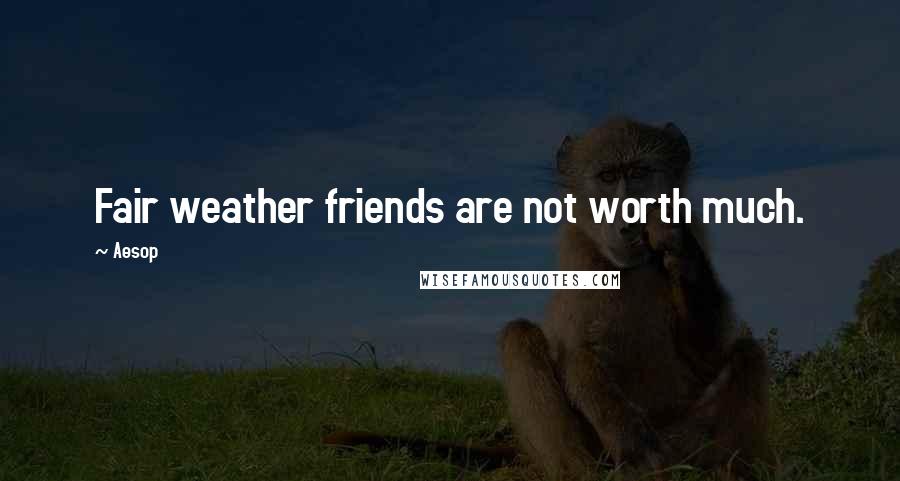 Fair weather friends are not worth much.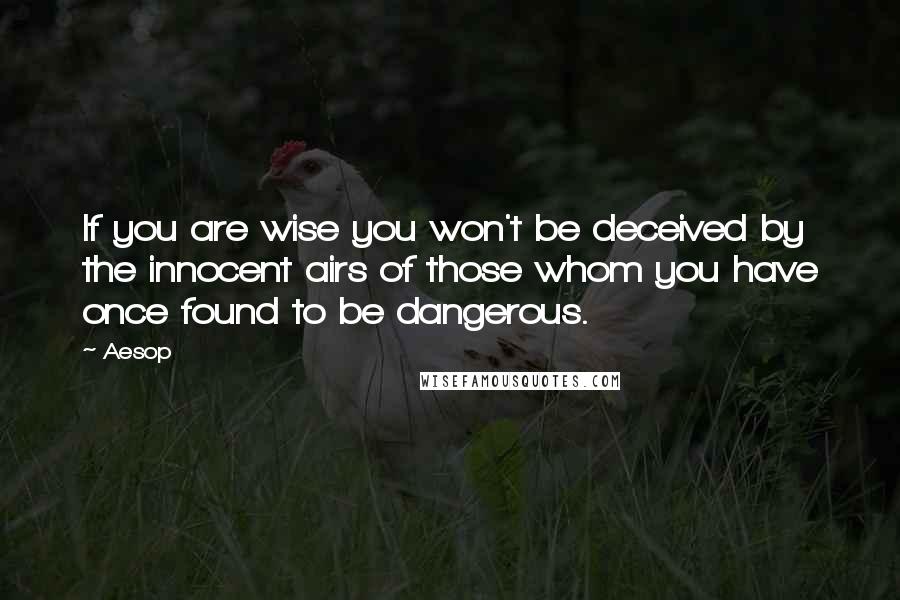 If you are wise you won't be deceived by the innocent airs of those whom you have once found to be dangerous.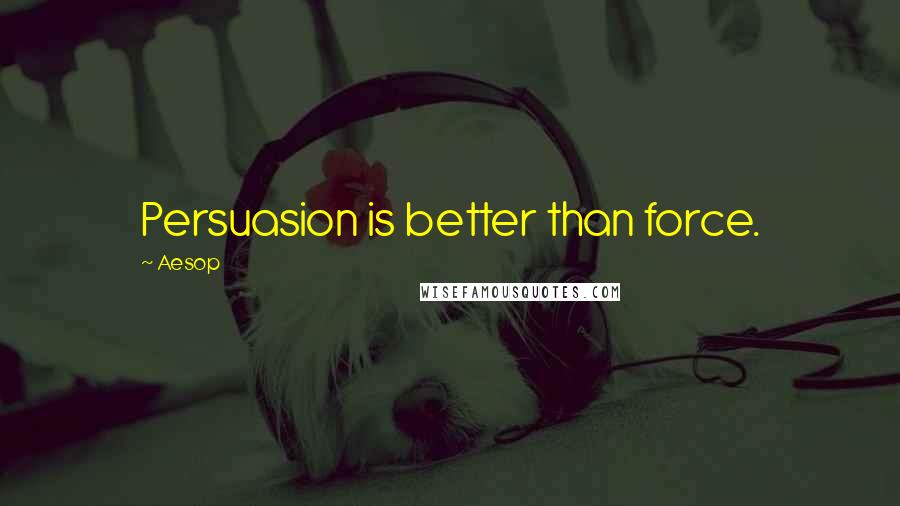 Persuasion is better than force.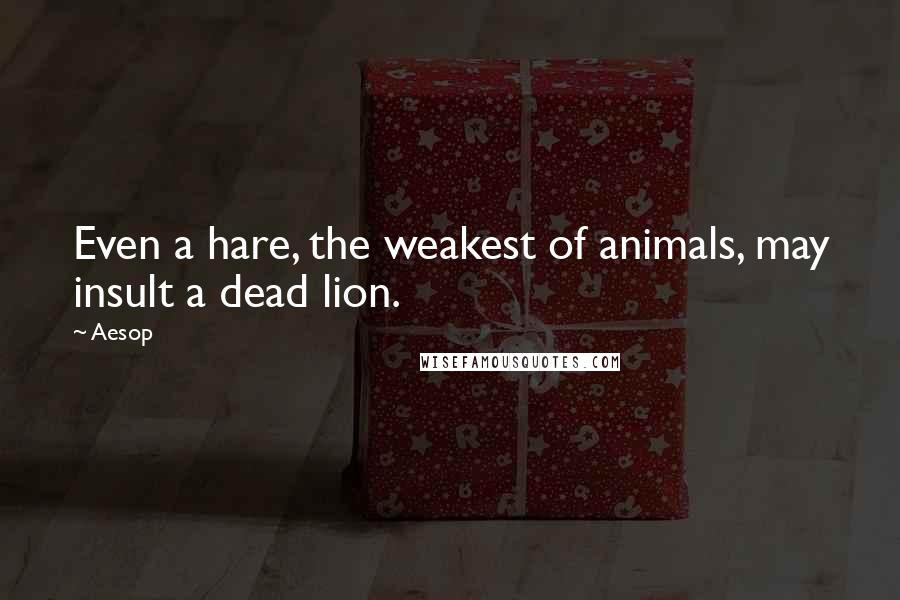 Even a hare, the weakest of animals, may insult a dead lion.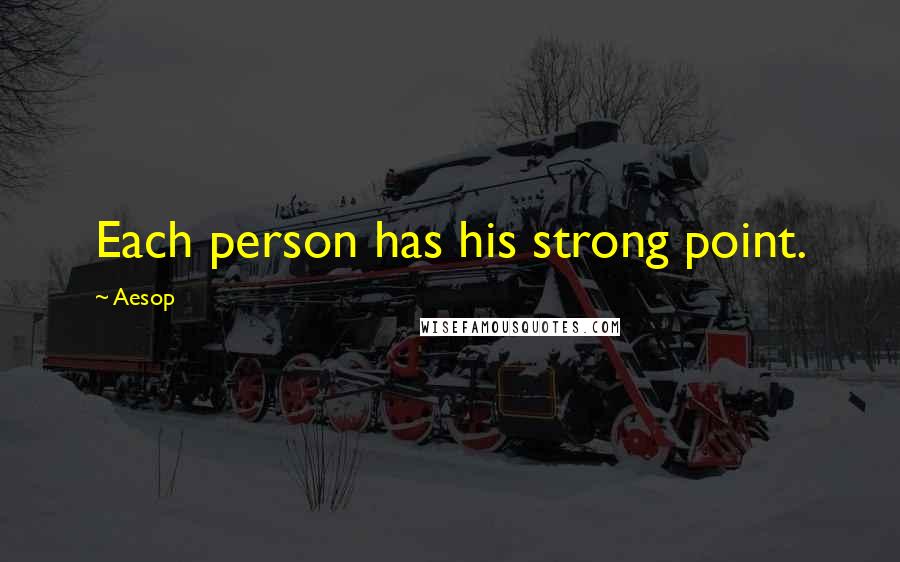 Each person has his strong point.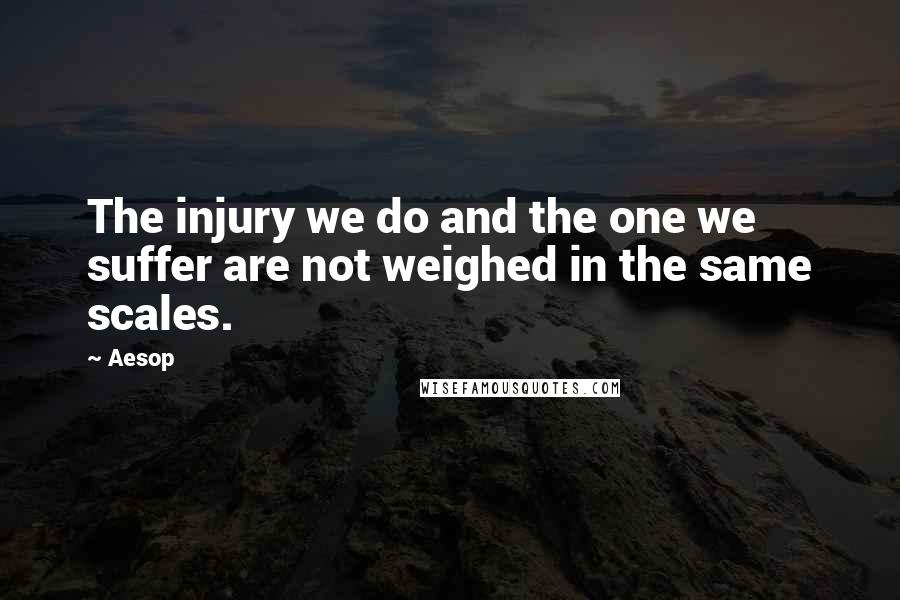 The injury we do and the one we suffer are not weighed in the same scales.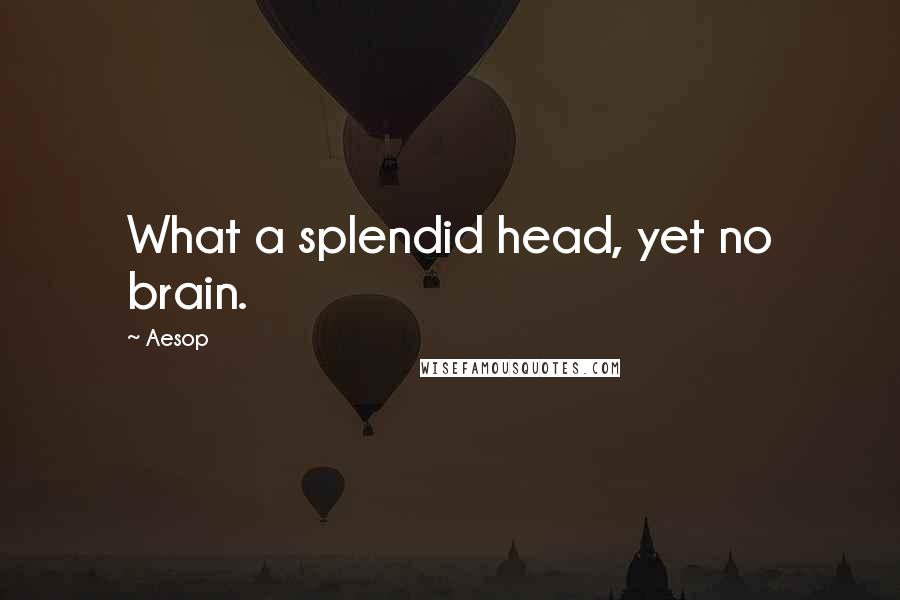 What a splendid head, yet no brain.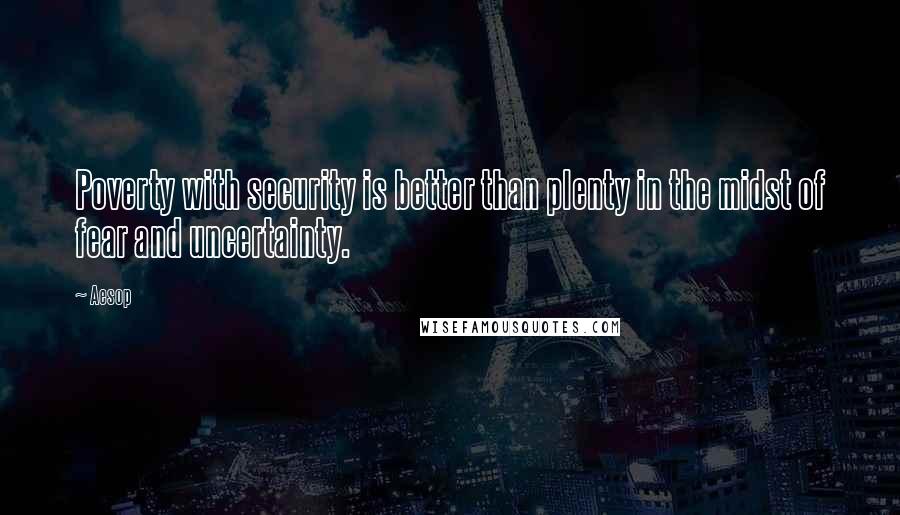 Poverty with security is better than plenty in the midst of fear and uncertainty.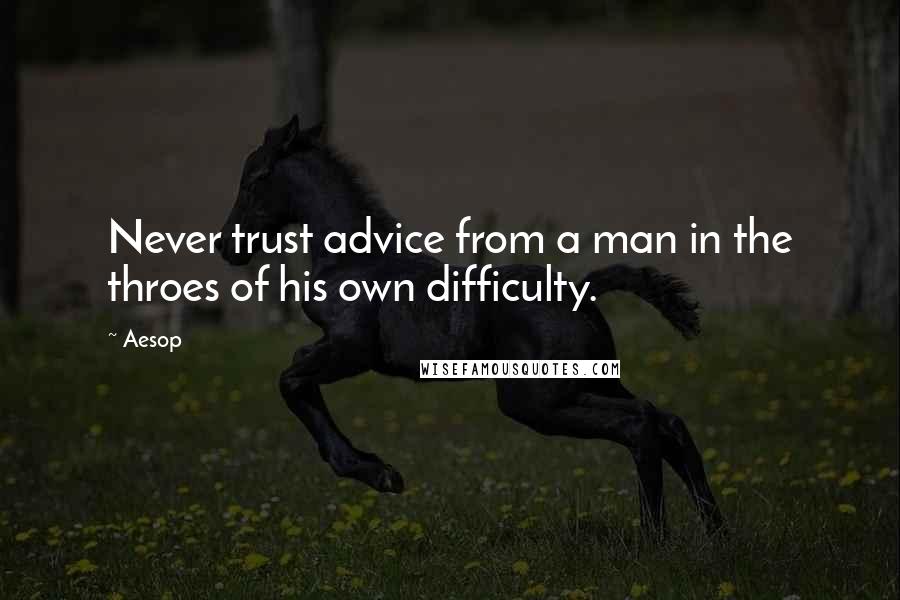 Never trust advice from a man in the throes of his own difficulty.
Better poverty without care, than riches with.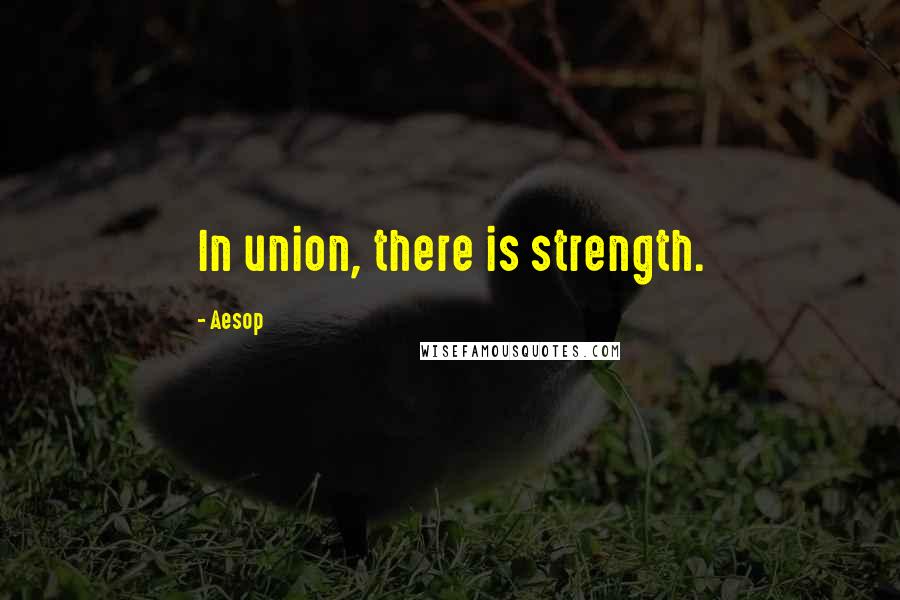 In union, there is strength.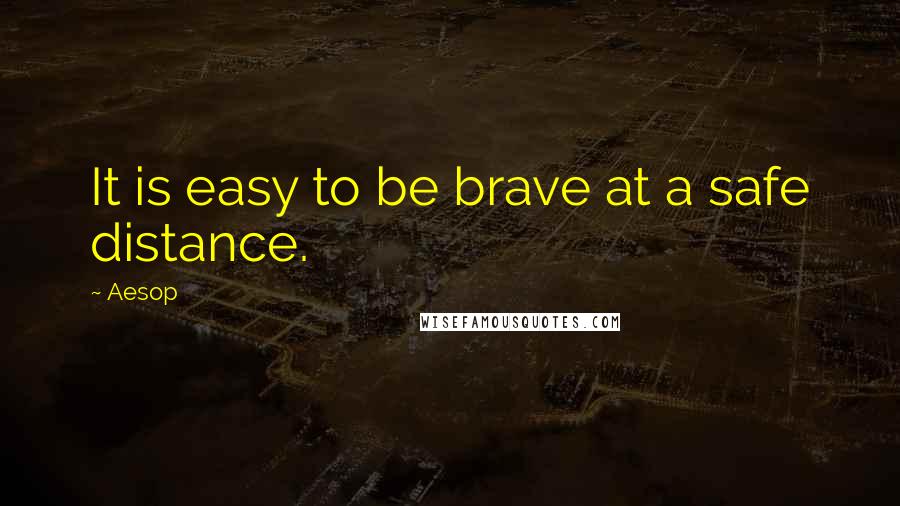 It is easy to be brave at a safe distance.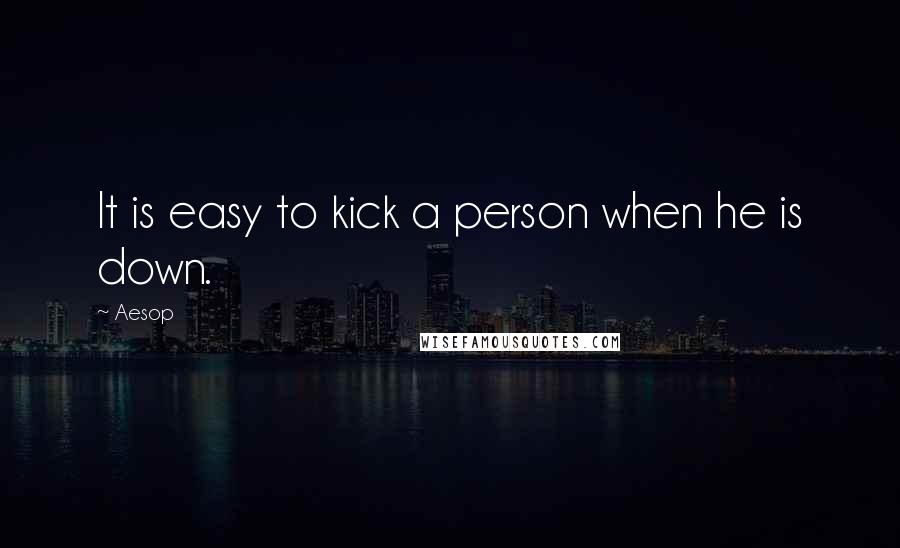 It is easy to kick a person when he is down.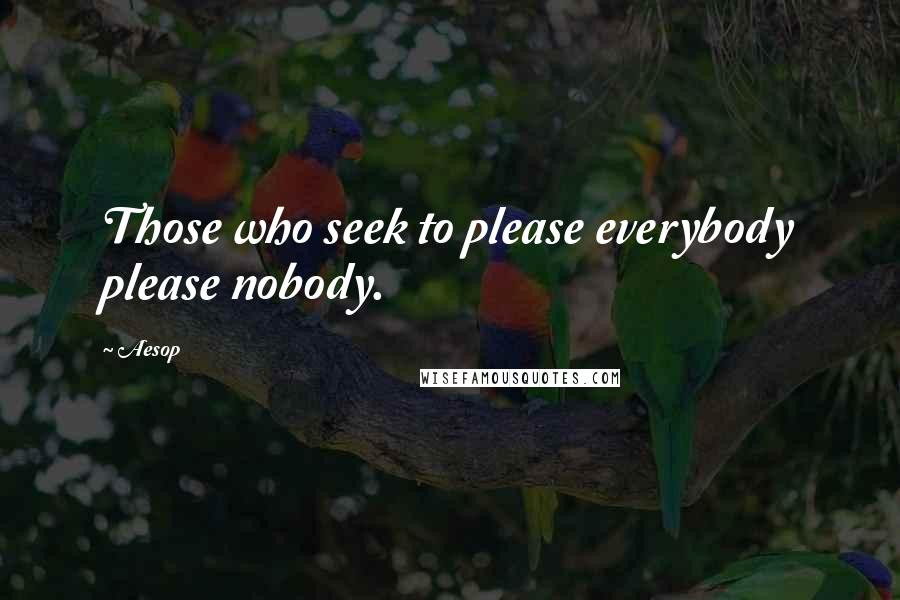 Those who seek to please everybody please nobody.
Children are not to be blamed for the faults of their parents.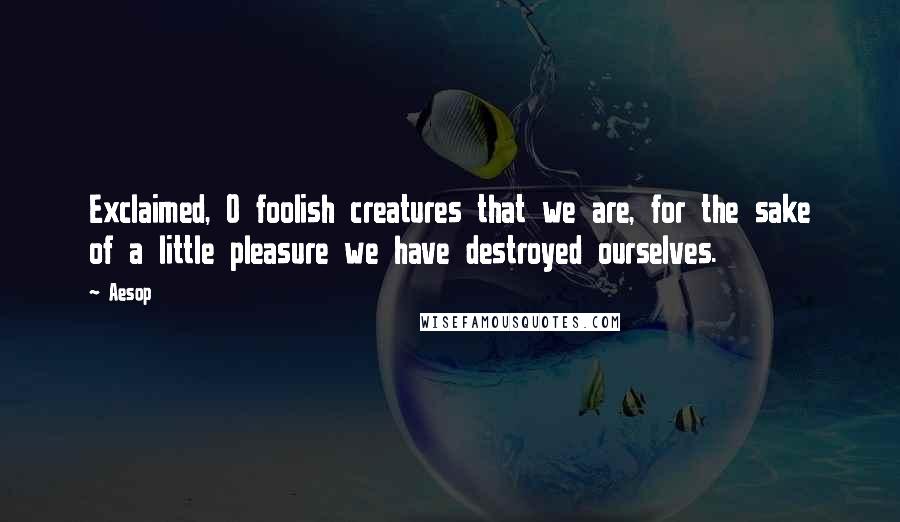 Exclaimed, O foolish creatures that we are, for the sake of a little pleasure we have destroyed ourselves.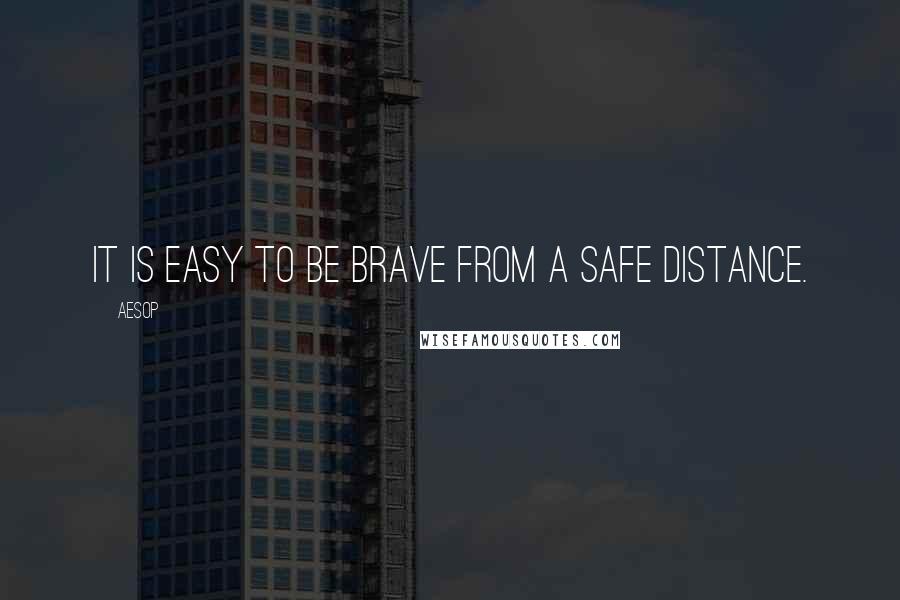 It is easy to be brave from a safe distance.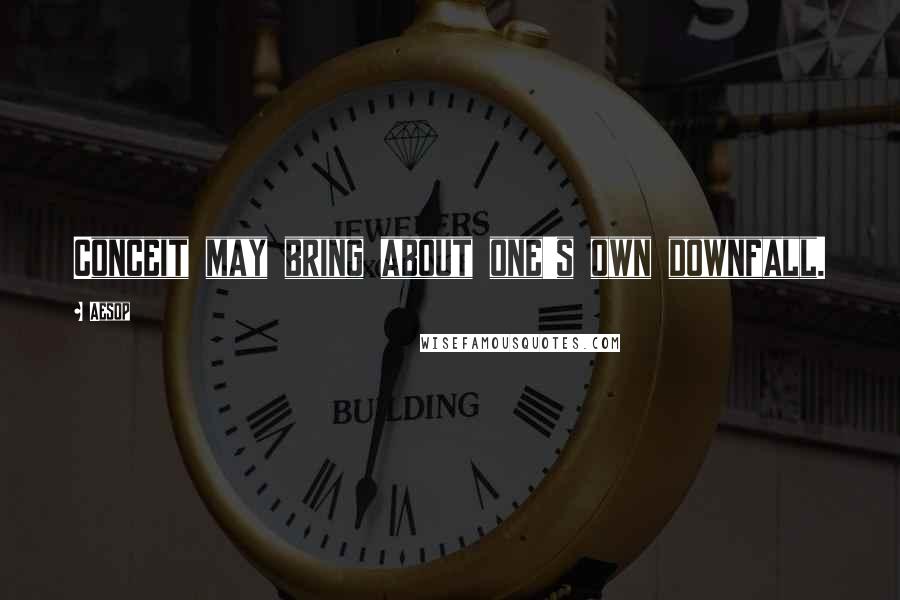 Conceit may bring about one's own downfall.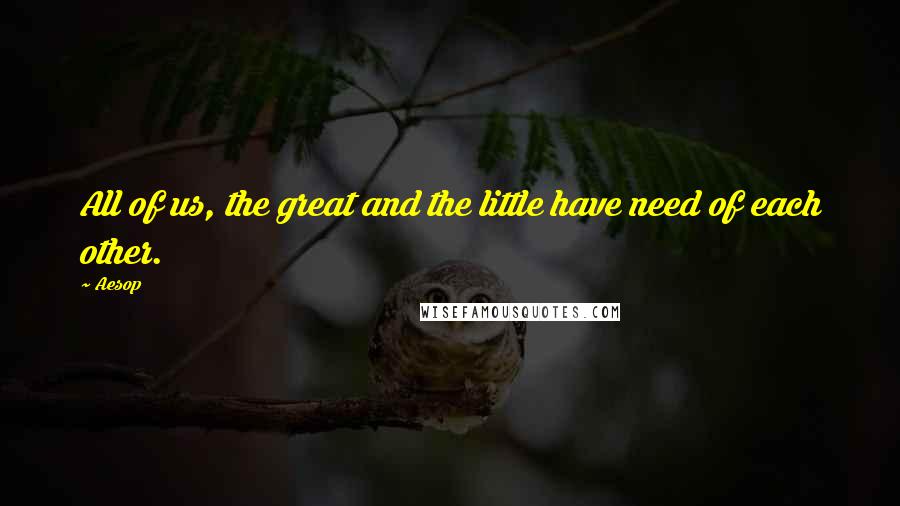 All of us, the great and the little have need of each other.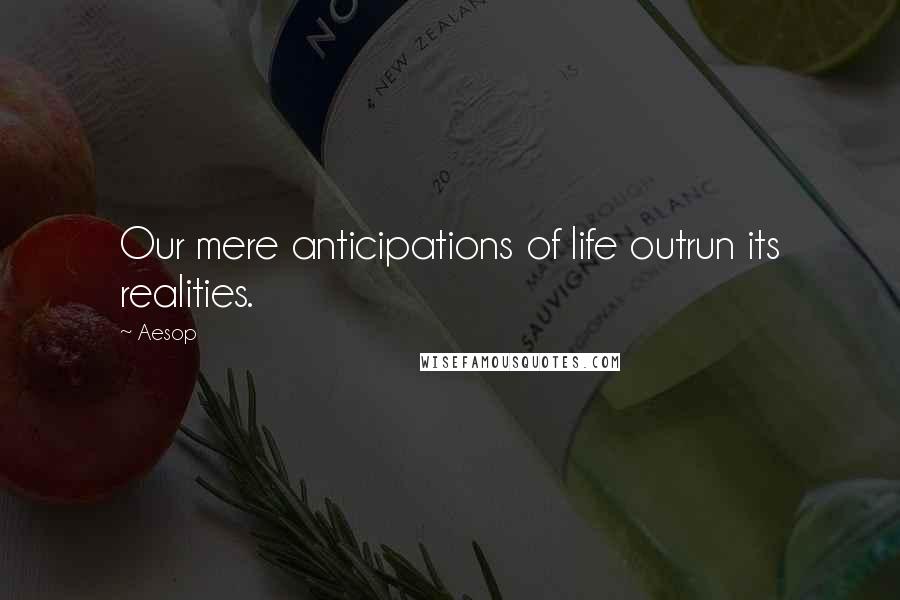 Our mere anticipations of life outrun its realities.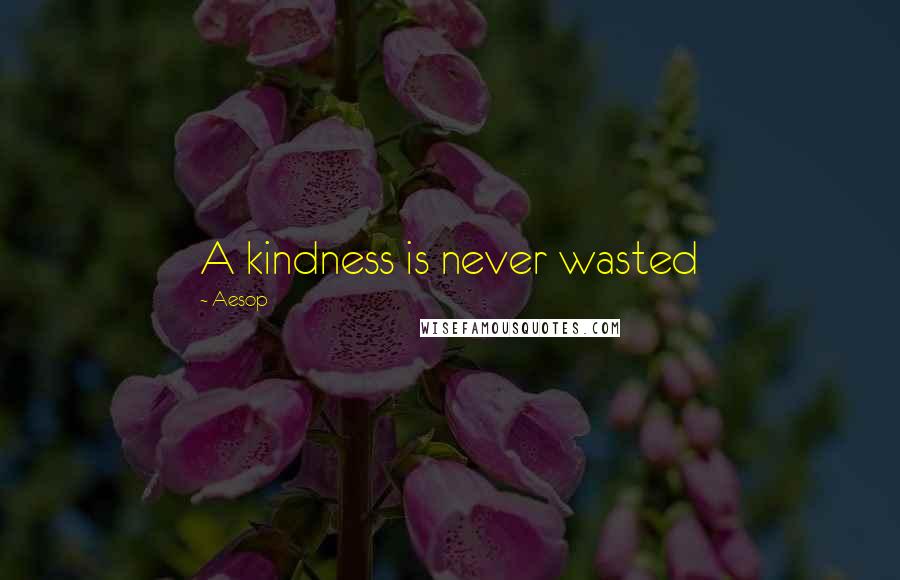 A kindness is never wasted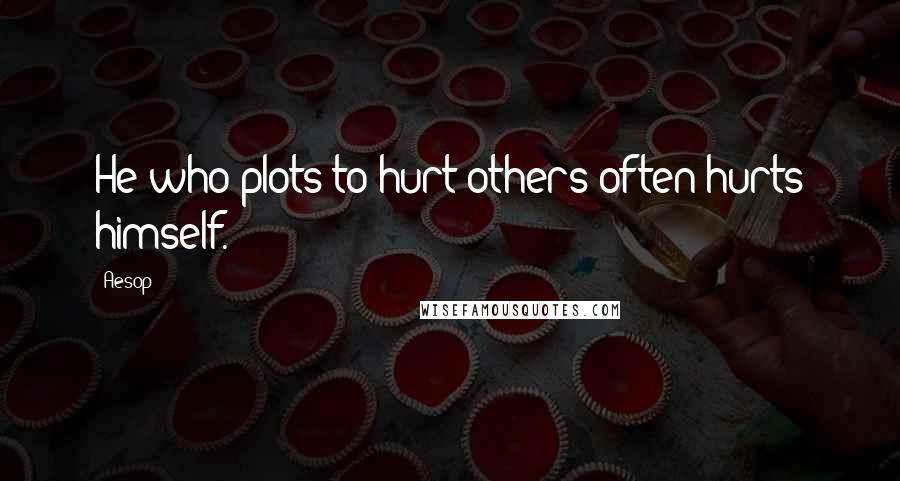 He who plots to hurt others often hurts himself.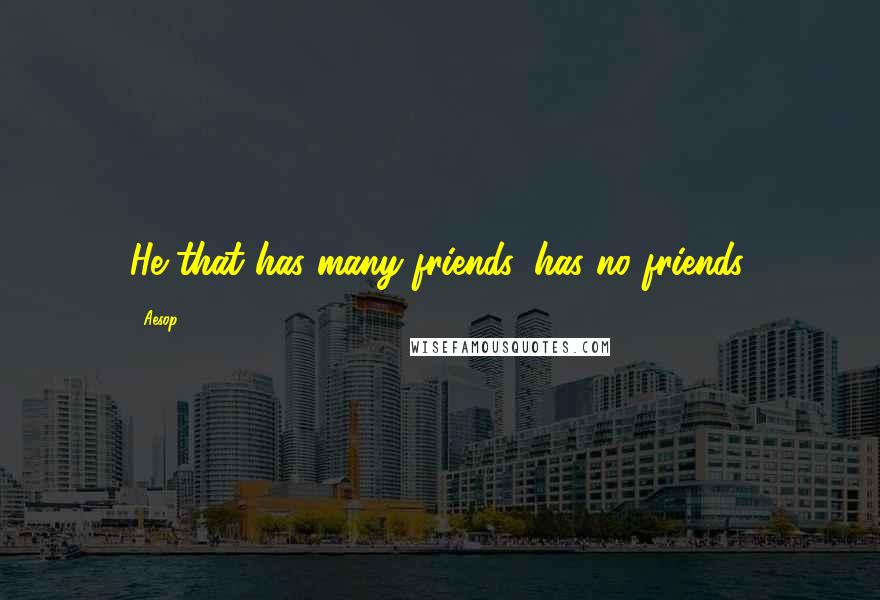 He that has many friends, has no friends.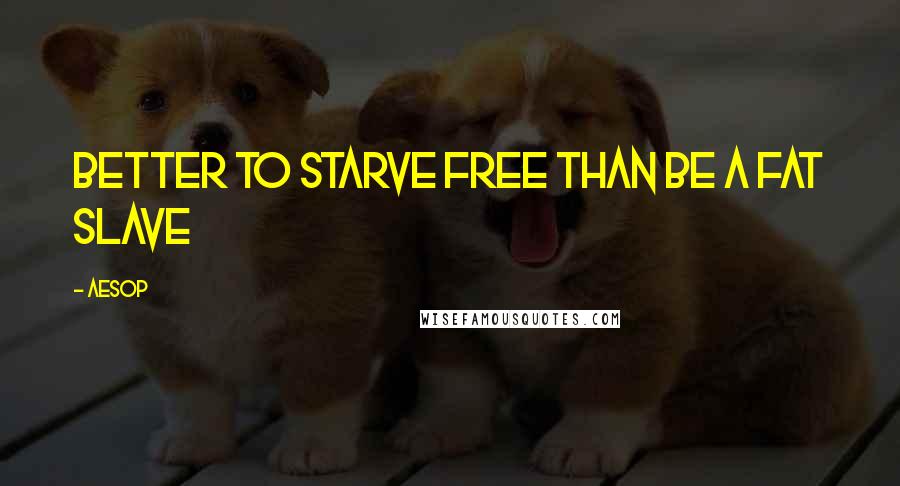 Better to starve free than be a fat slave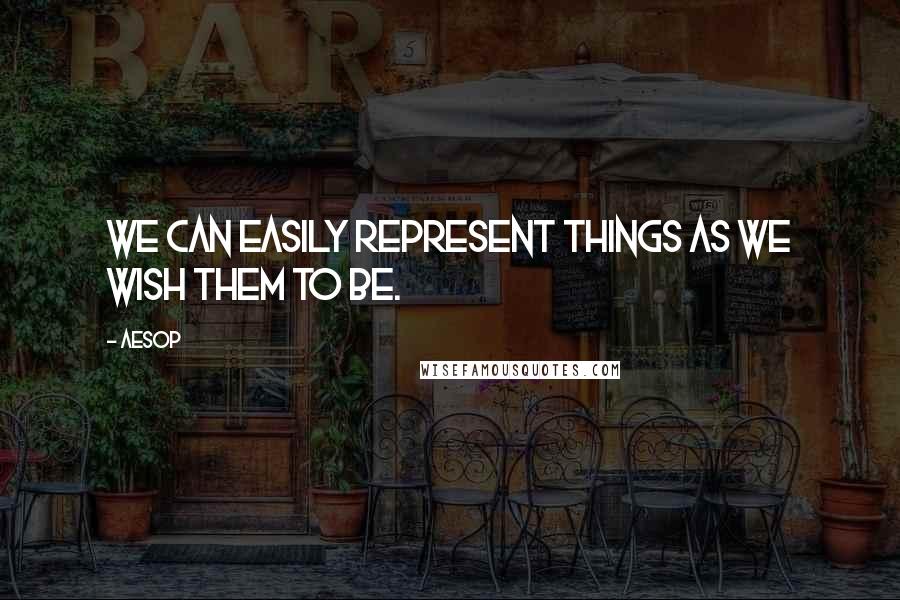 We can easily represent things as we wish them to be.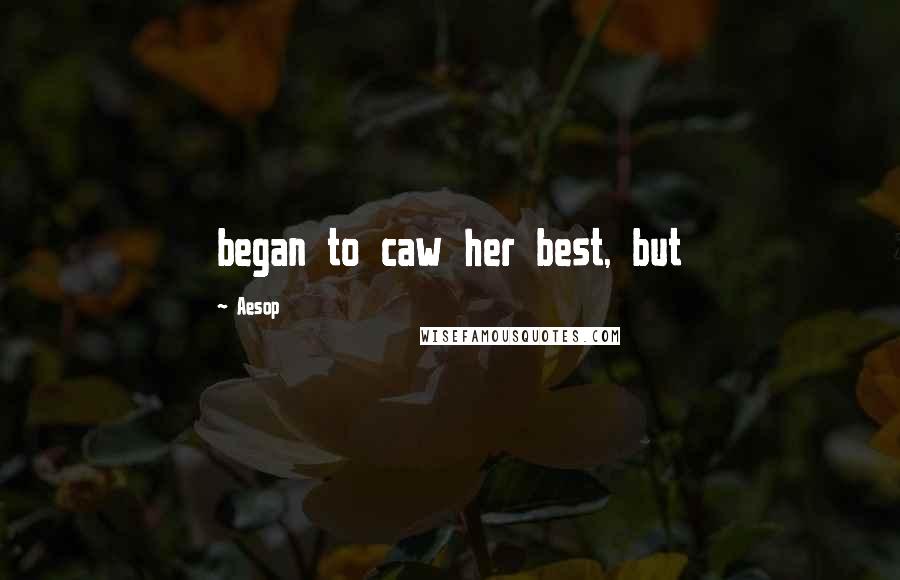 began to caw her best, but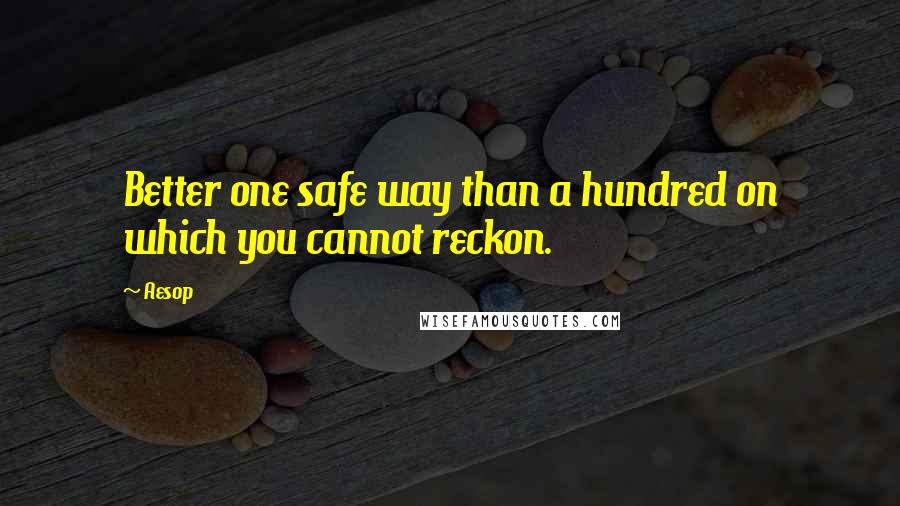 Better one safe way than a hundred on which you cannot reckon.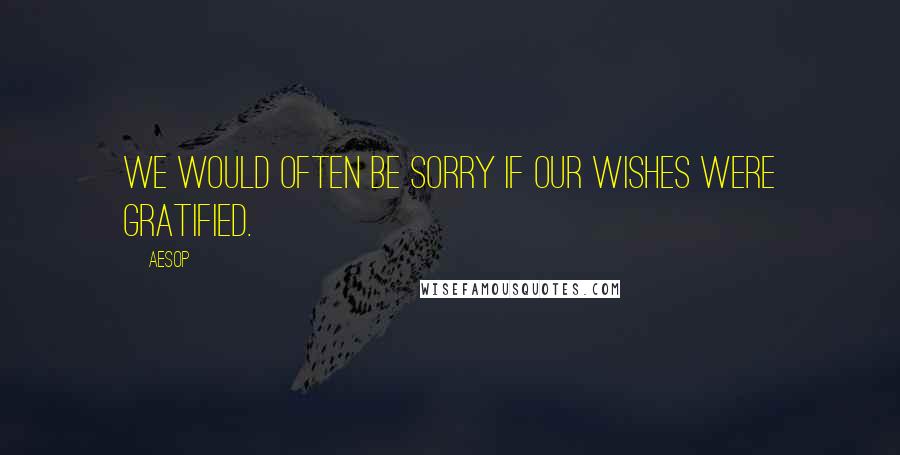 We would often be sorry if our wishes were gratified.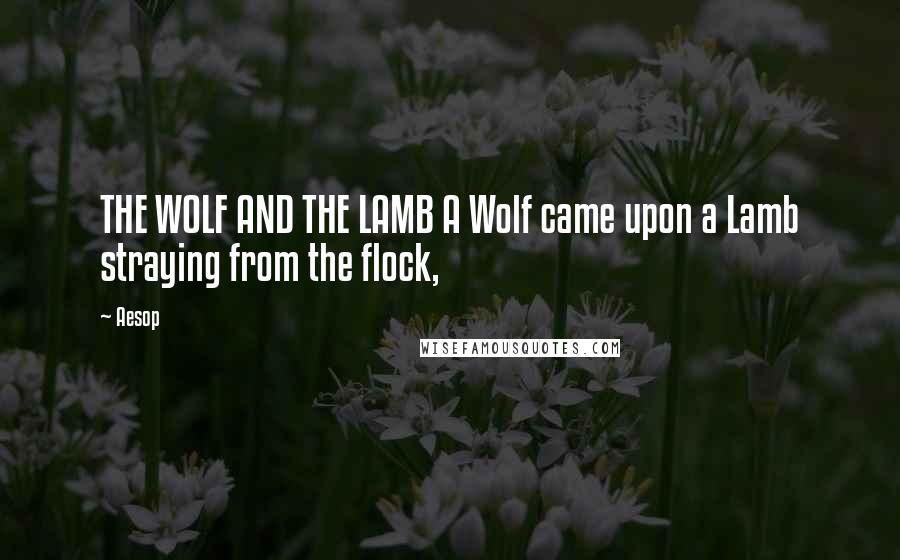 THE WOLF AND THE LAMB A Wolf came upon a Lamb straying from the flock,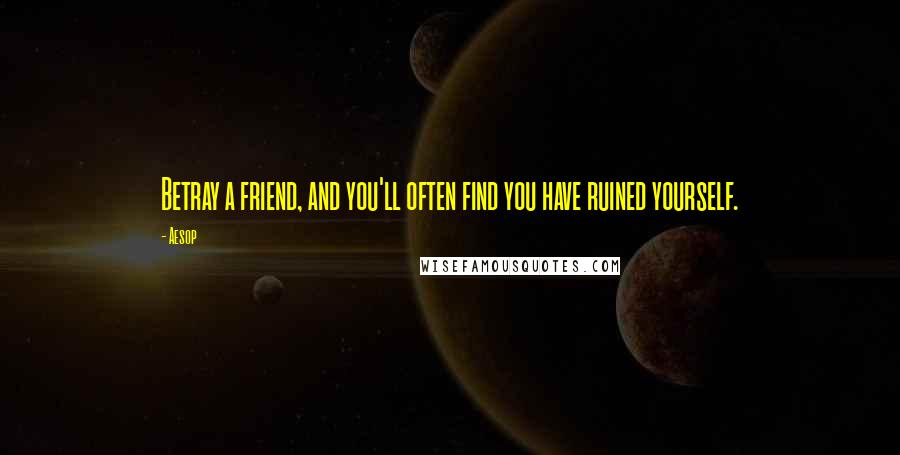 Betray a friend, and you'll often find you have ruined yourself.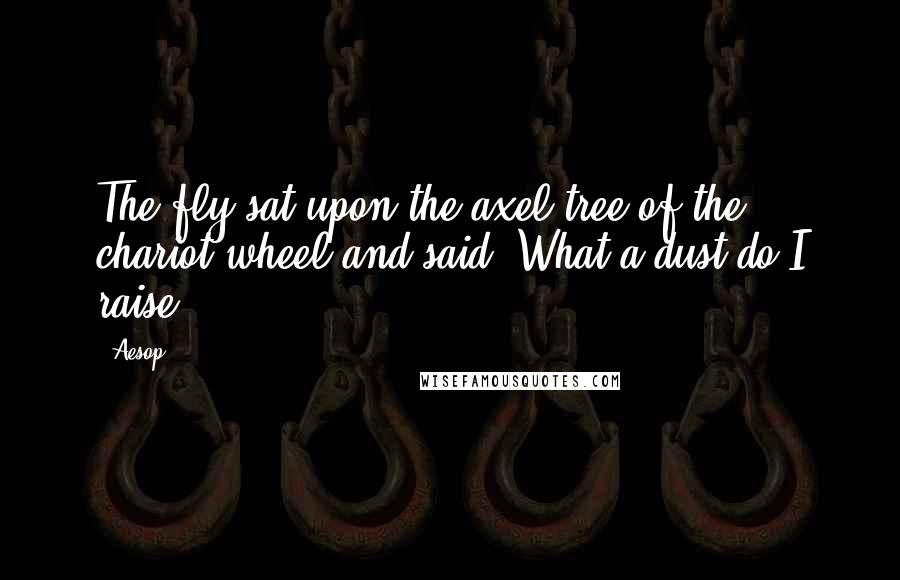 The fly sat upon the axel-tree of the chariot-wheel and said, What a dust do I raise!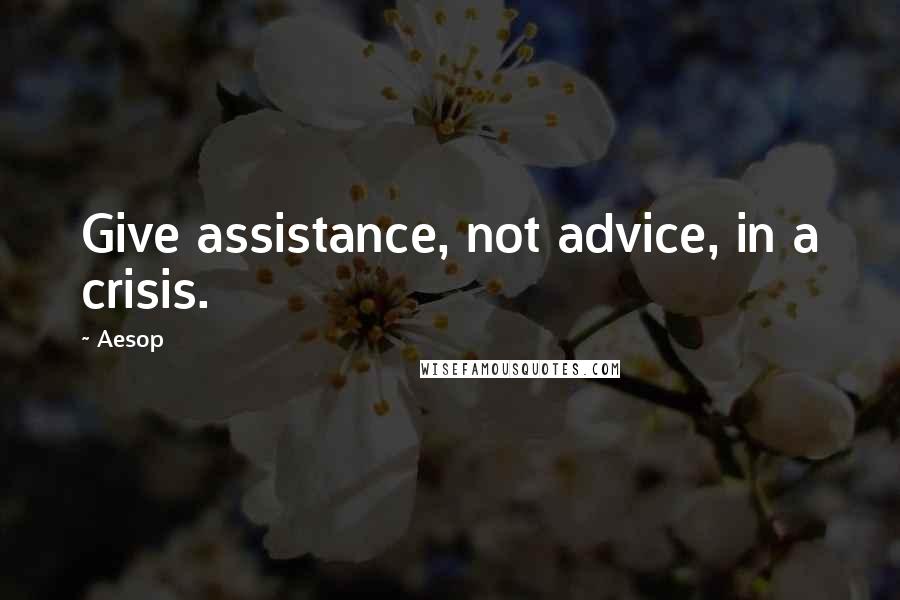 Give assistance, not advice, in a crisis.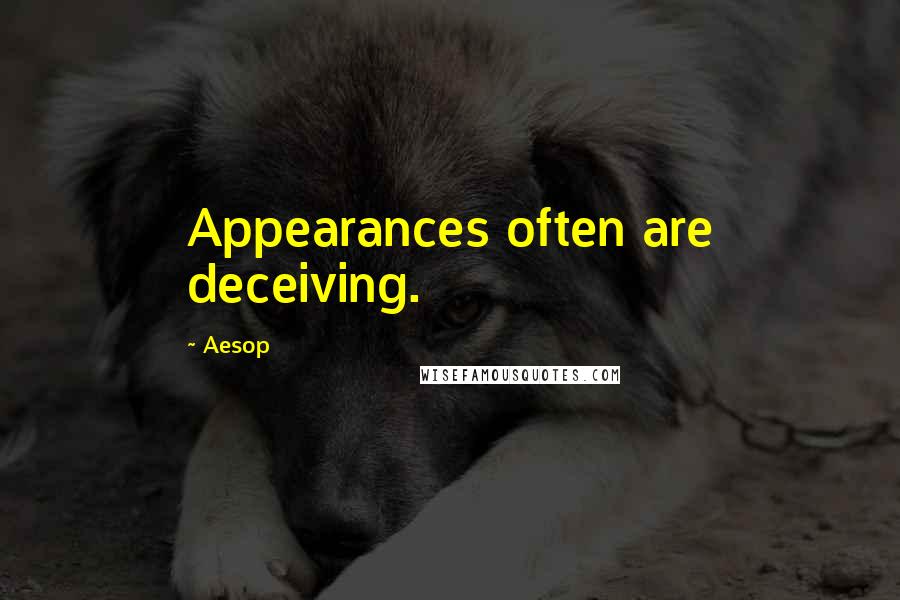 Appearances often are deceiving.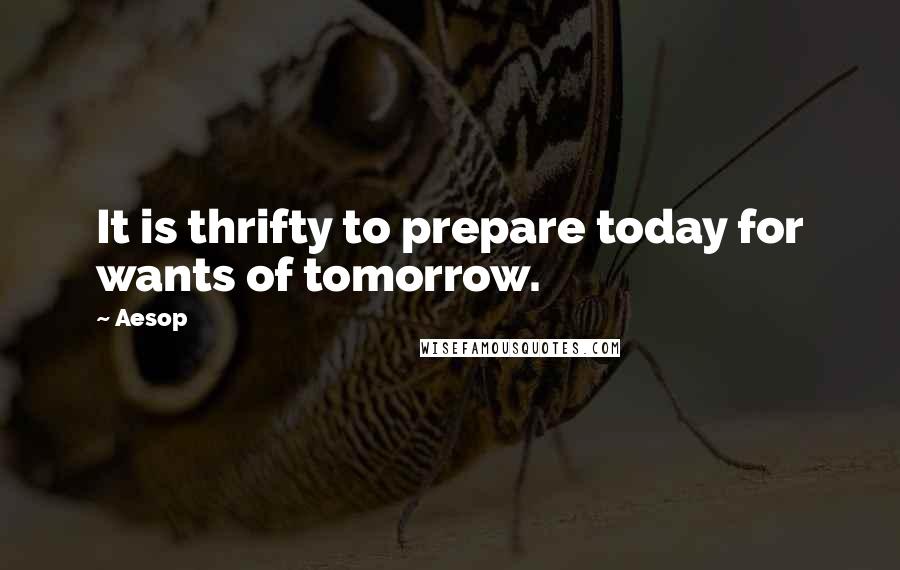 It is thrifty to prepare today for wants of tomorrow.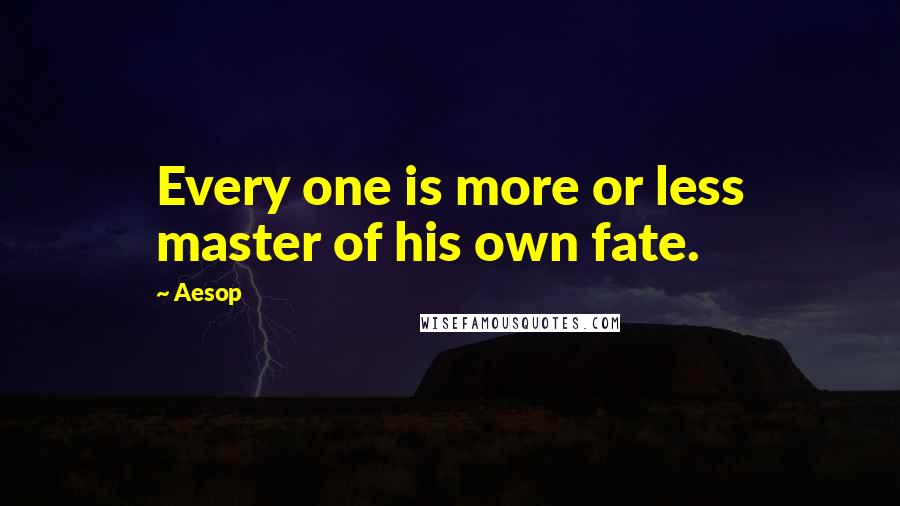 Every one is more or less master of his own fate.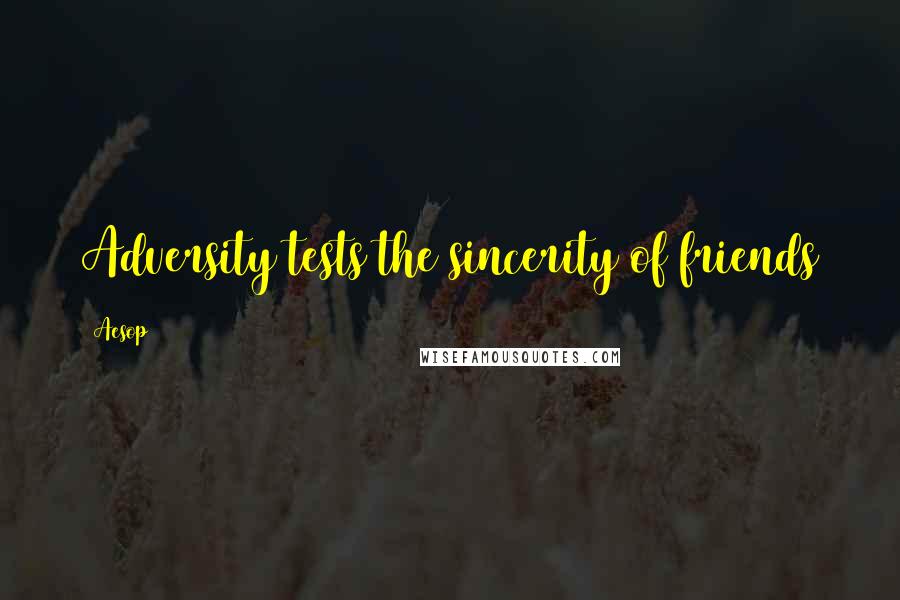 Adversity tests the sincerity of friends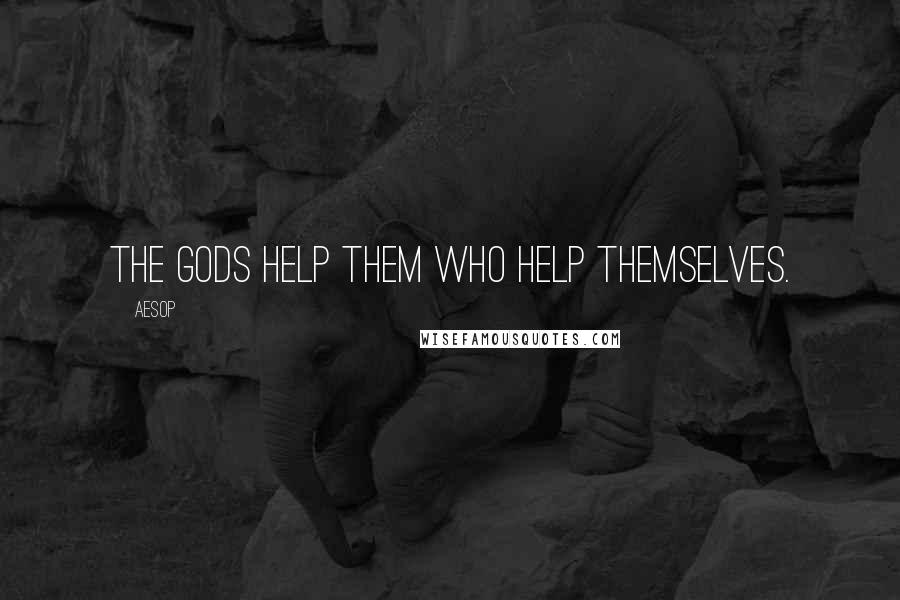 The gods help them who help themselves.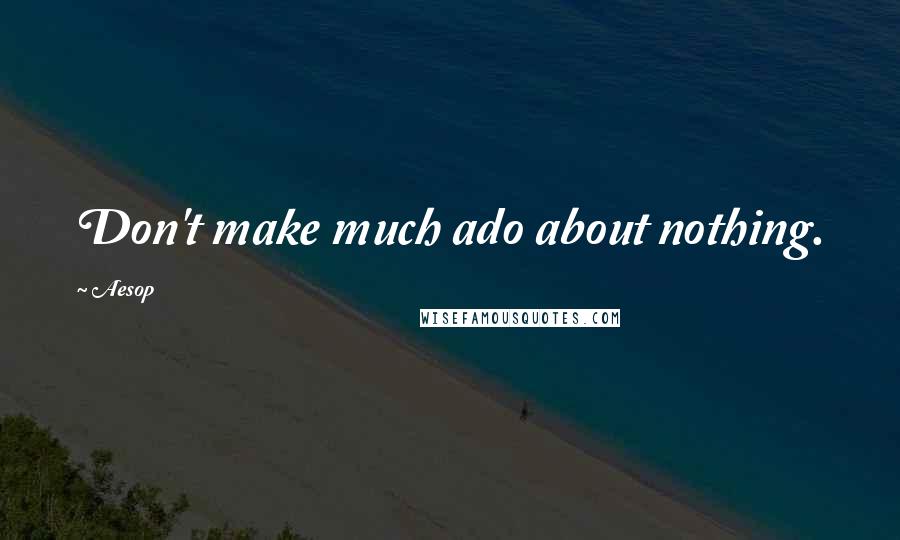 Don't make much ado about nothing.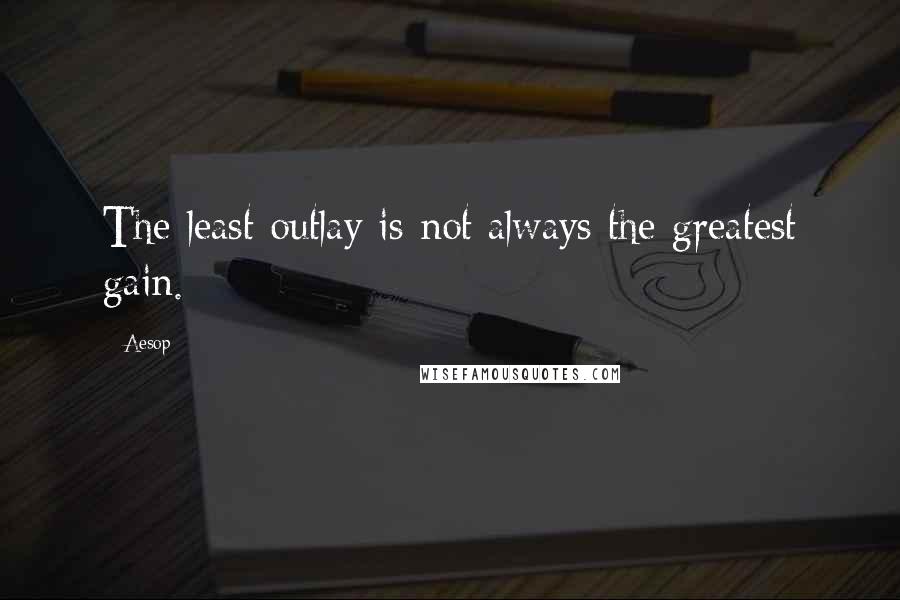 The least outlay is not always the greatest gain.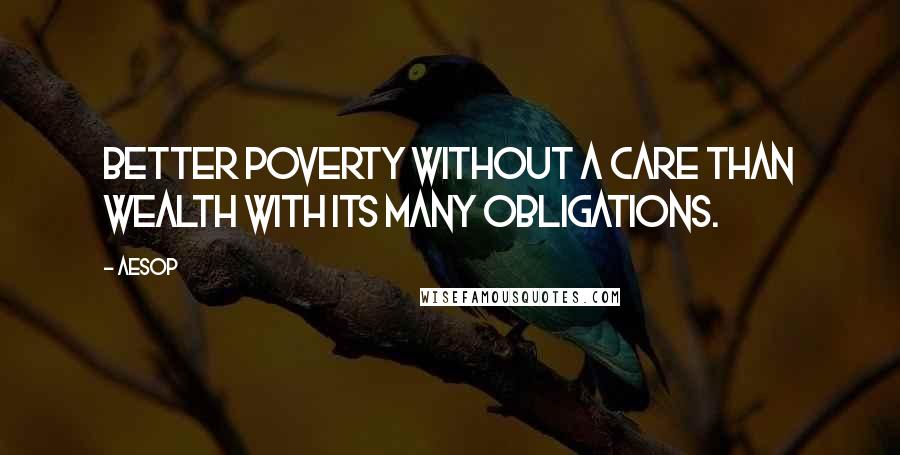 Better poverty without a care than wealth with its many obligations.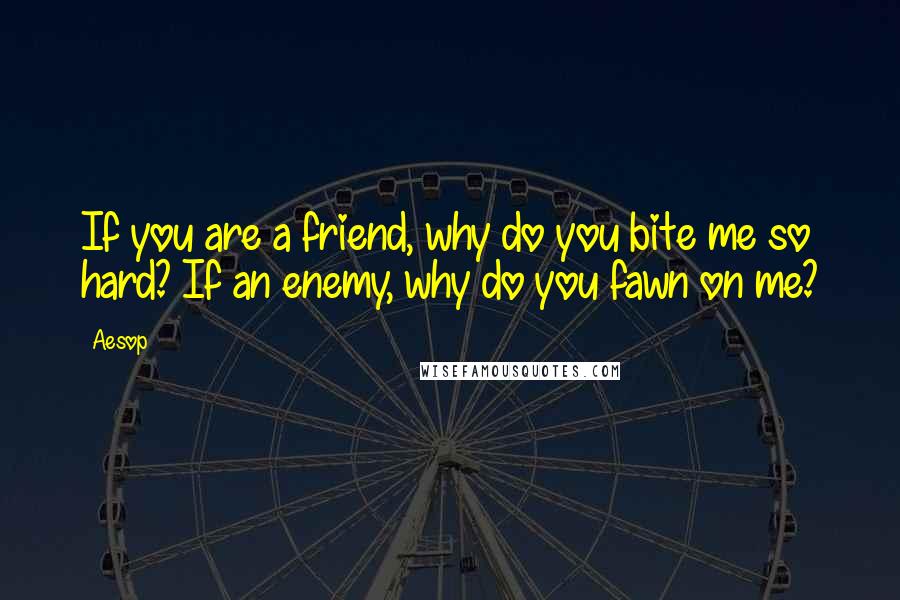 If you are a friend, why do you bite me so hard? If an enemy, why do you fawn on me?