Adam Baker Quotes
Top 9 wise famous quotes and sayings by Adam Baker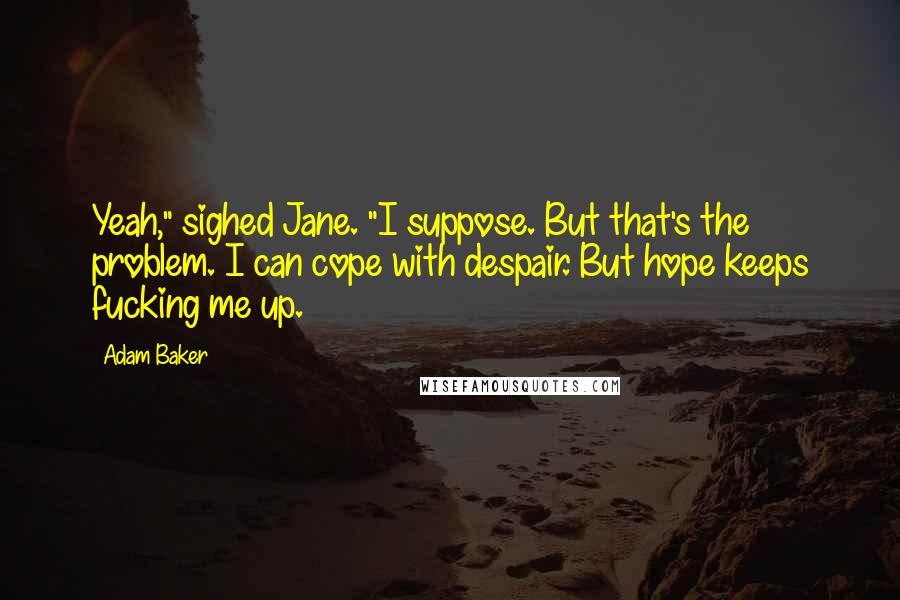 Yeah," sighed Jane. "I suppose. But that's the problem. I can cope with despair. But hope keeps fucking me up.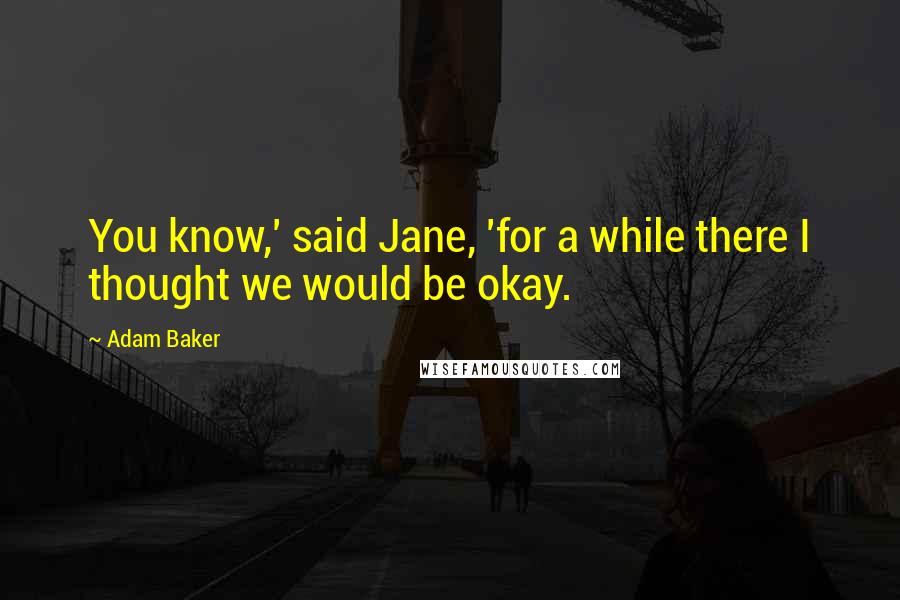 You know,' said Jane, 'for a while there I thought we would be okay.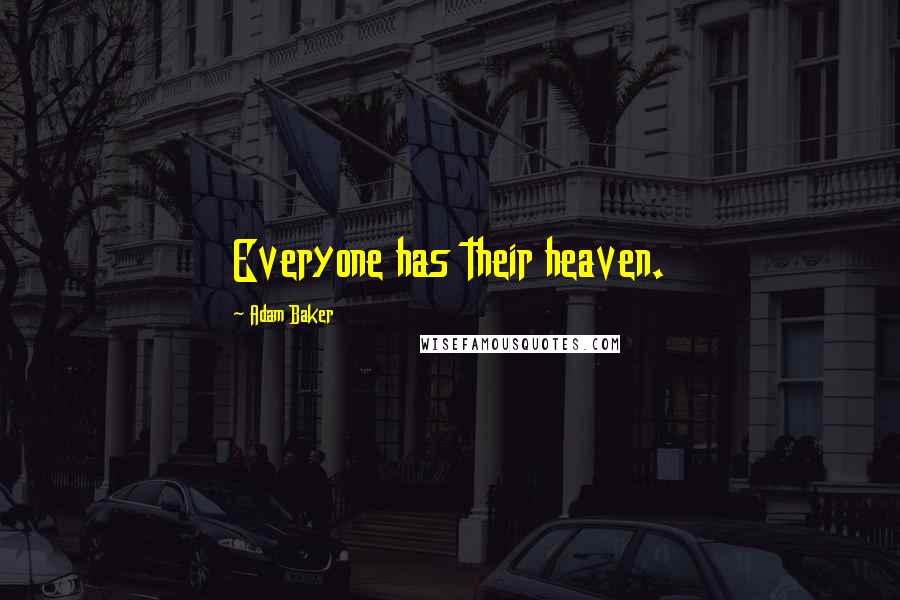 Everyone has their heaven.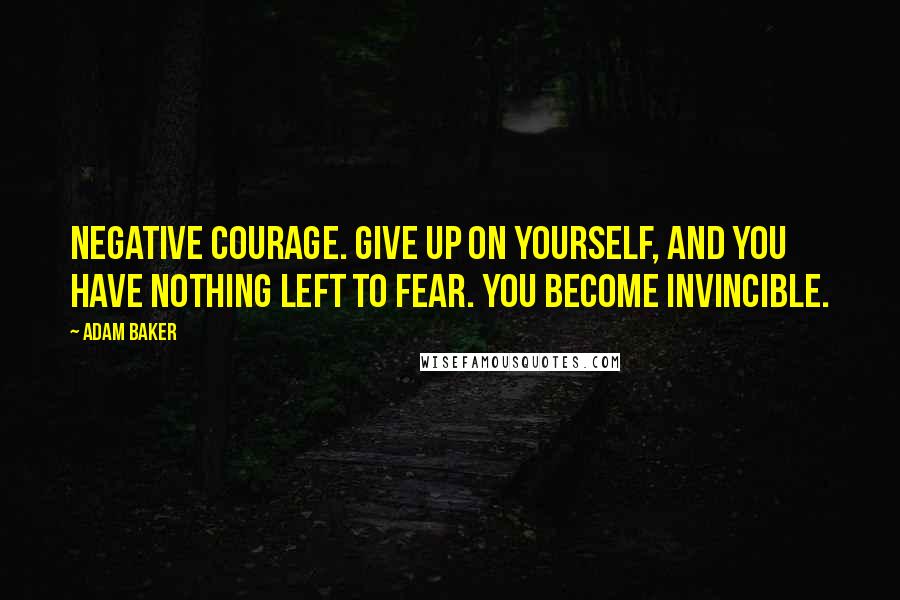 Negative courage. Give up on yourself, and you have nothing left to fear. You become invincible.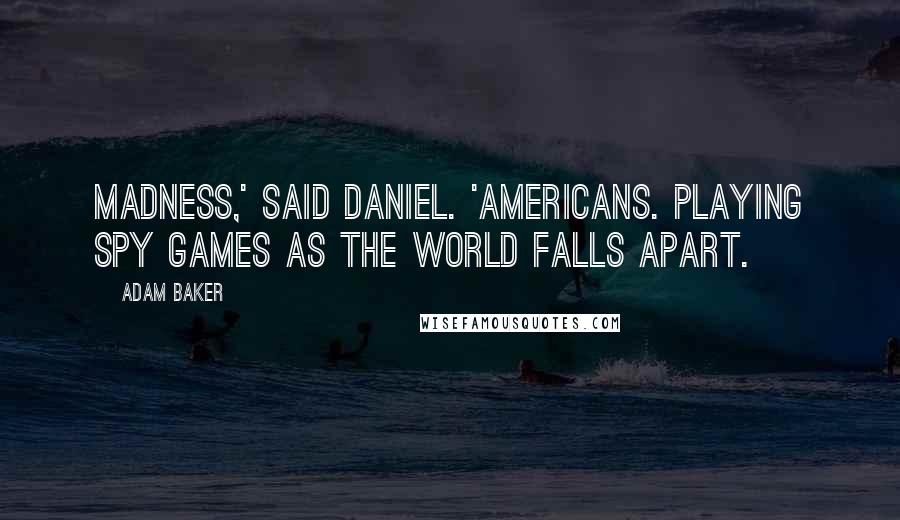 Madness,' said Daniel. 'Americans. Playing spy games as the world falls apart.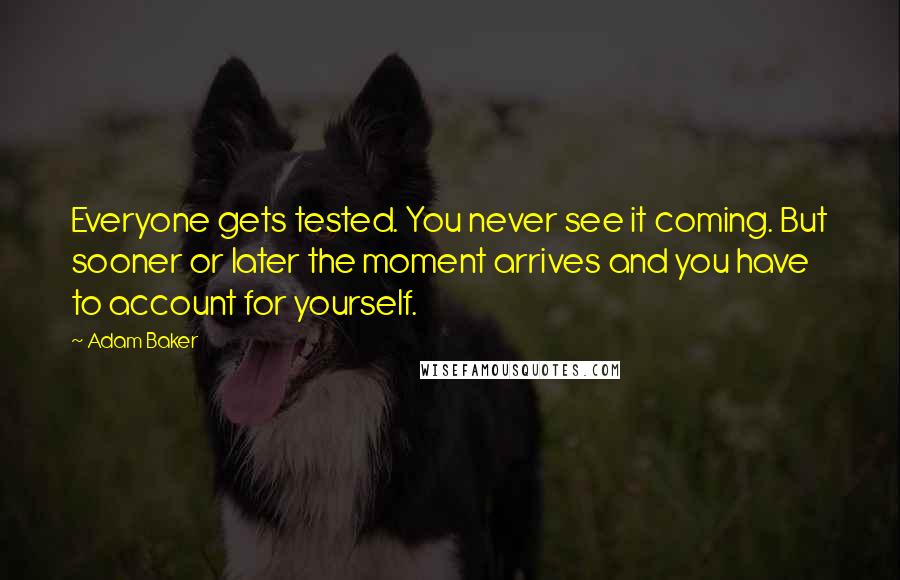 Everyone gets tested. You never see it coming. But sooner or later the moment arrives and you have to account for yourself.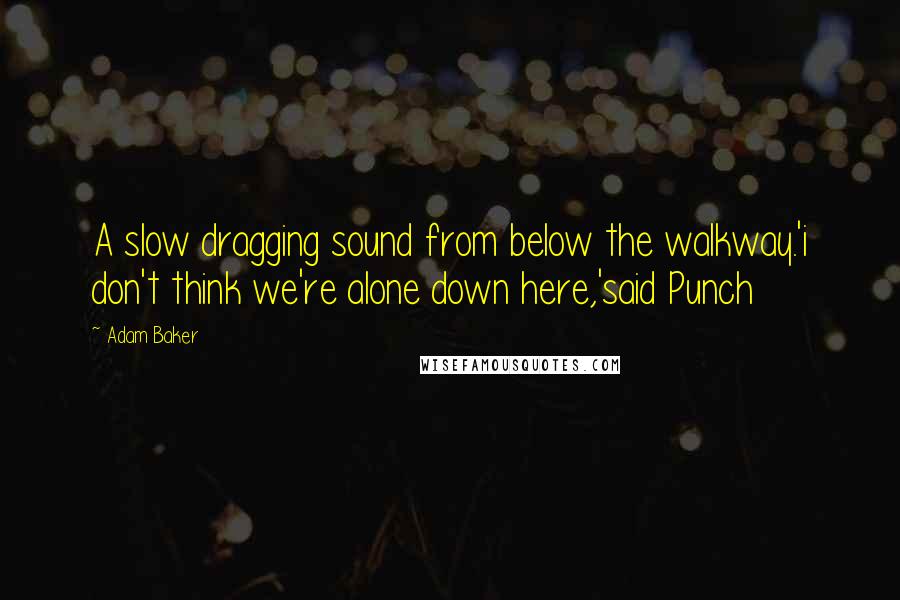 A slow dragging sound from below the walkway.
'i don't think we're alone down here,'said Punch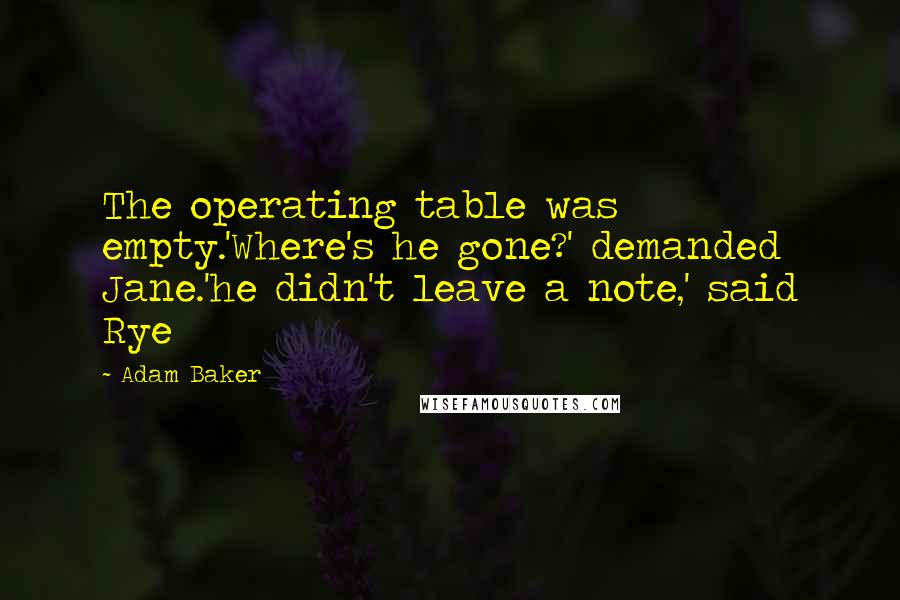 The operating table was empty.
'Where's he gone?' demanded Jane.
'he didn't leave a note,' said Rye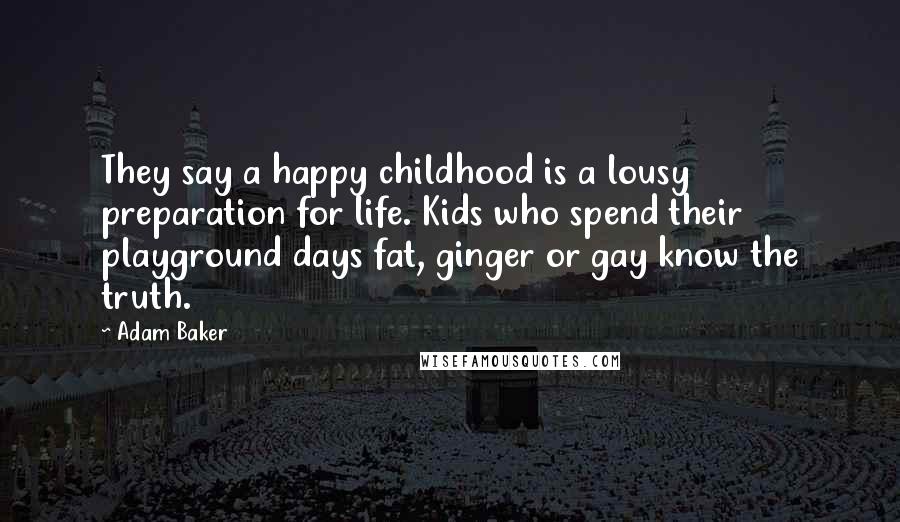 They say a happy childhood is a lousy preparation for life. Kids who spend their playground days fat, ginger or gay know the truth.