Ada Palmer Quotes
Top 10 wise famous quotes and sayings by Ada Palmer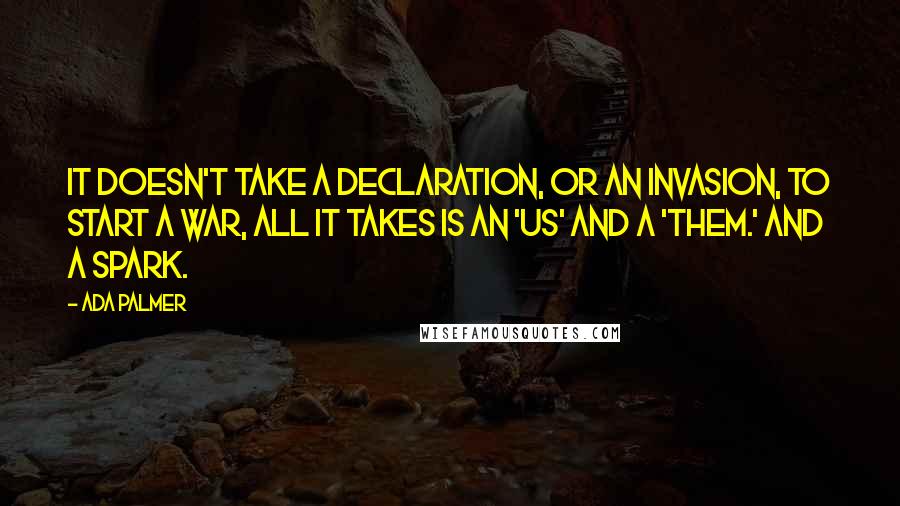 It doesn't take a declaration, or an invasion, to start a war, all it takes is an 'us' and a 'them.' And a spark.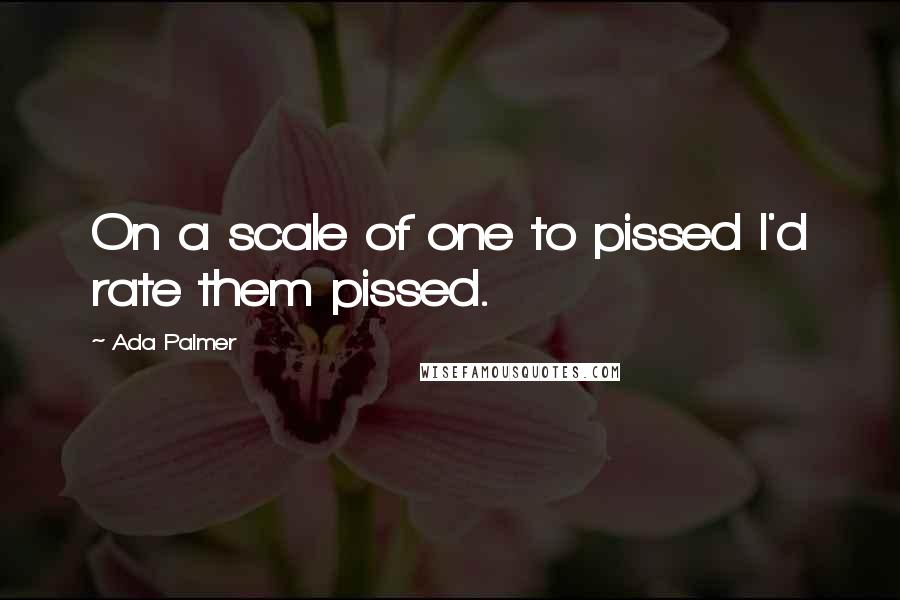 On a scale of one to pissed I'd rate them pissed.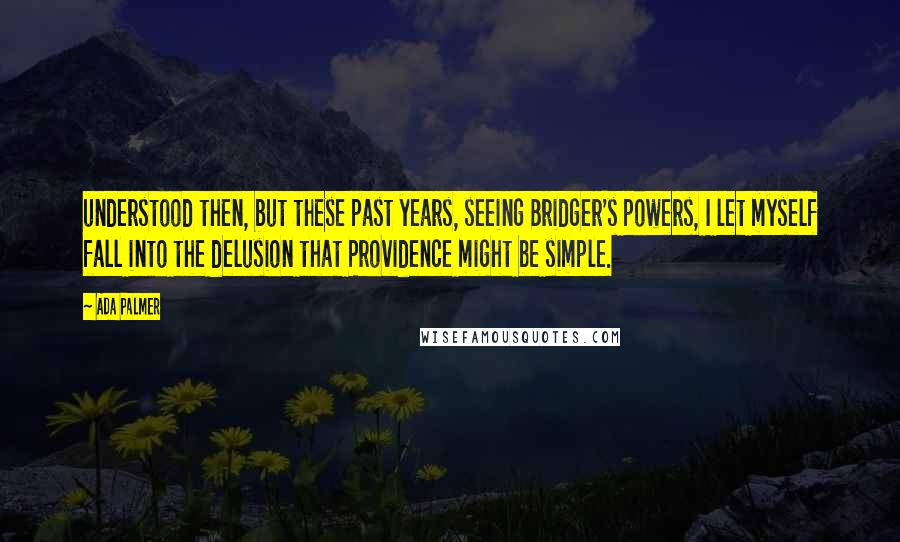 understood then, but these past years, seeing Bridger's powers, I let myself fall into the delusion that Providence might be simple.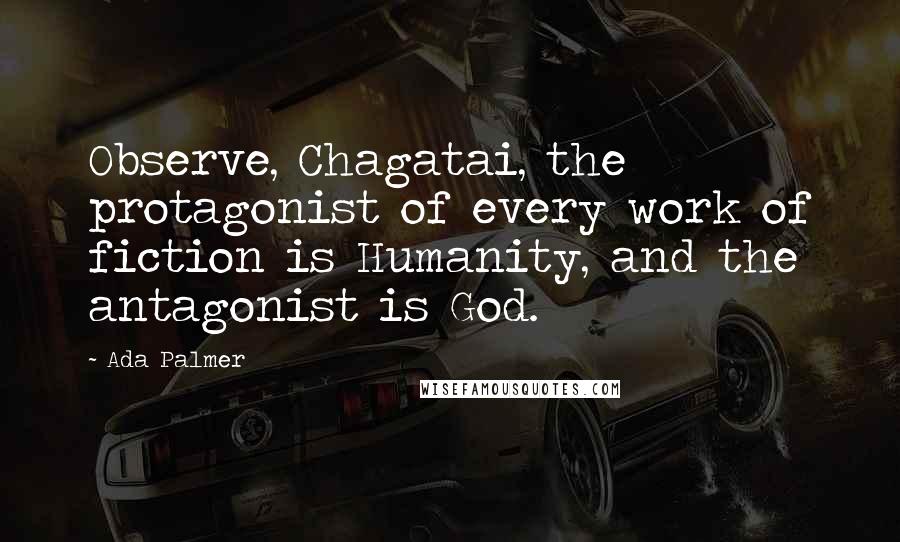 Observe, Chagatai, the protagonist of every work of fiction is Humanity, and the antagonist is God.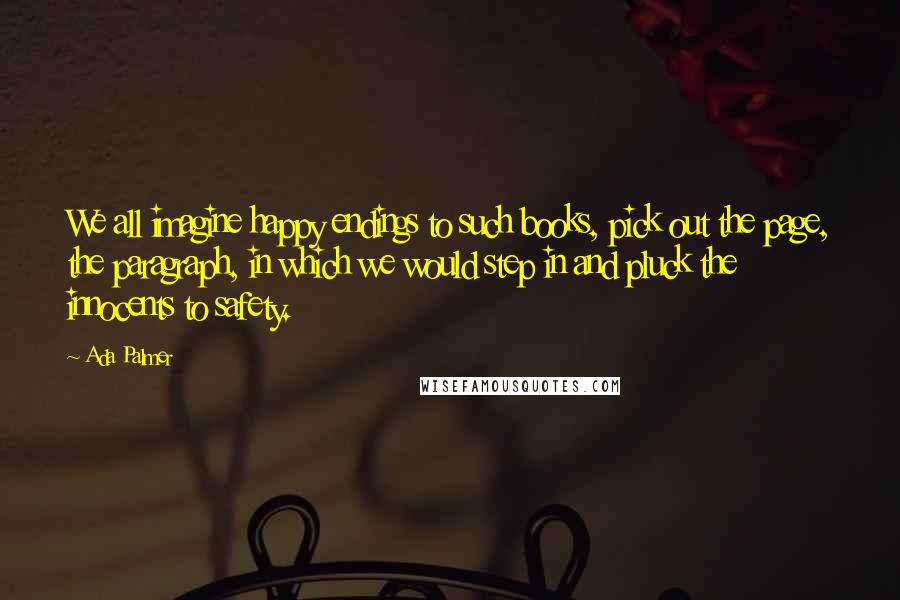 We all imagine happy endings to such books, pick out the page, the paragraph, in which we would step in and pluck the innocents to safety.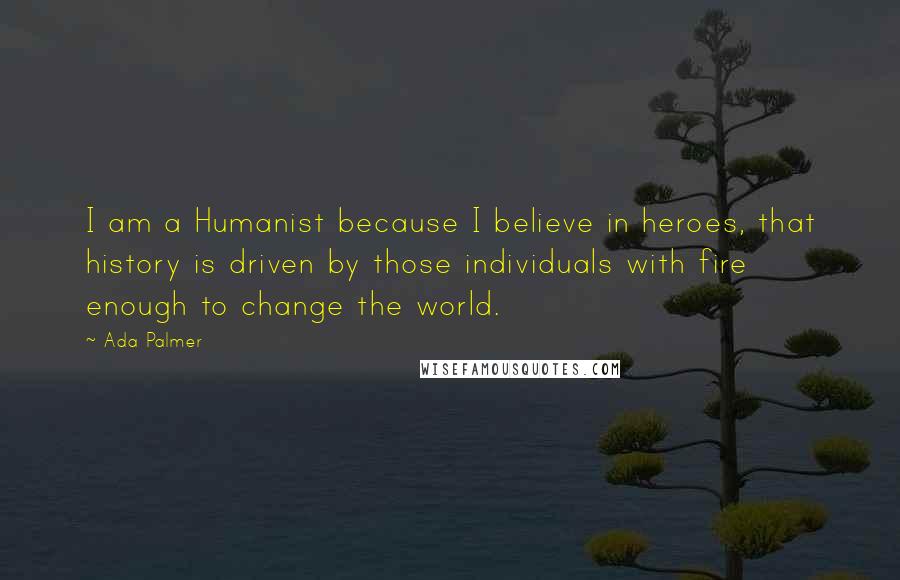 I am a Humanist because I believe in heroes, that history is driven by those individuals with fire enough to change the world.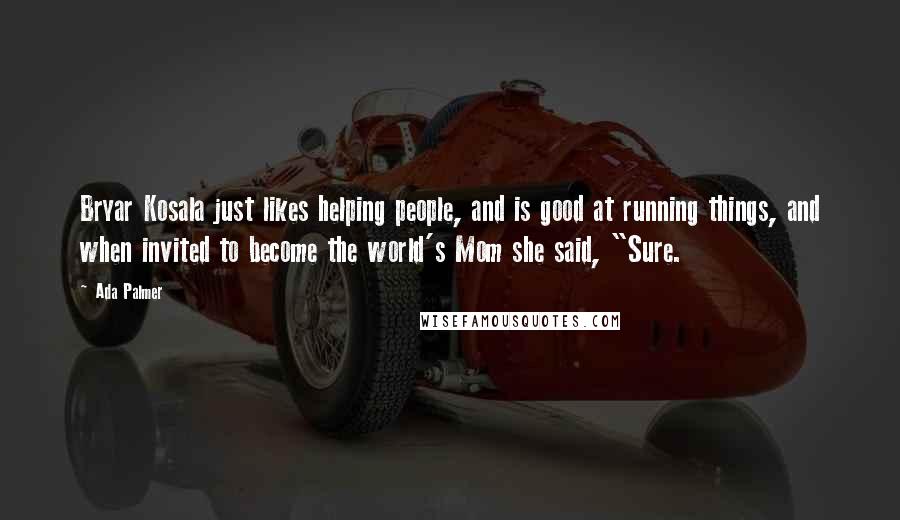 Bryar Kosala just likes helping people, and is good at running things, and when invited to become the world's Mom she said, "Sure.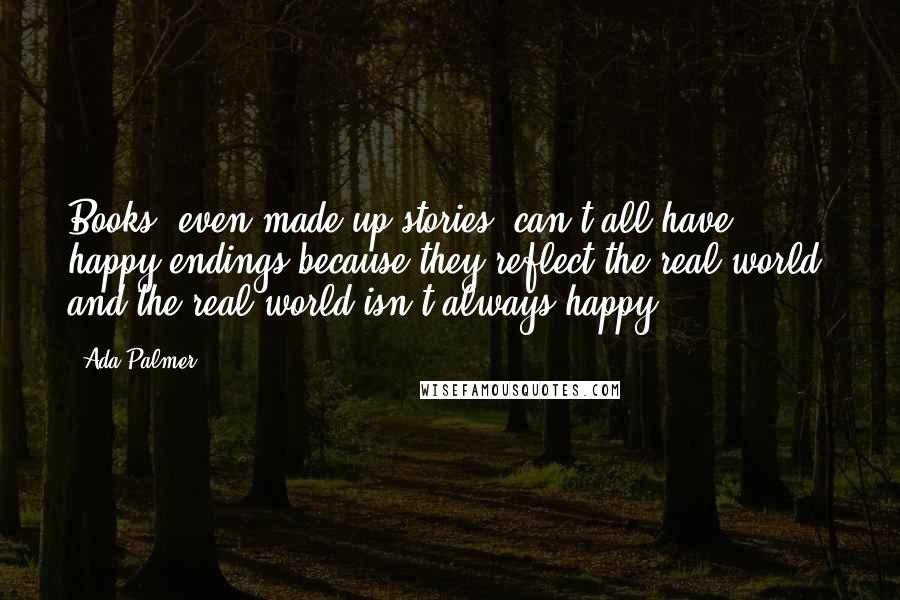 Books, even made-up stories, can't all have happy endings because they reflect the real world, and the real world isn't always happy.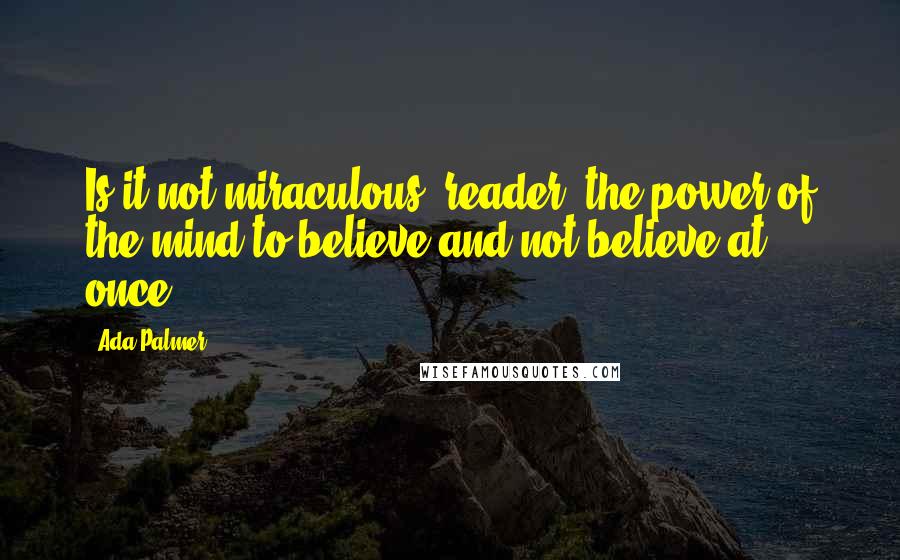 Is it not miraculous, reader, the power of the mind to believe and not believe at once?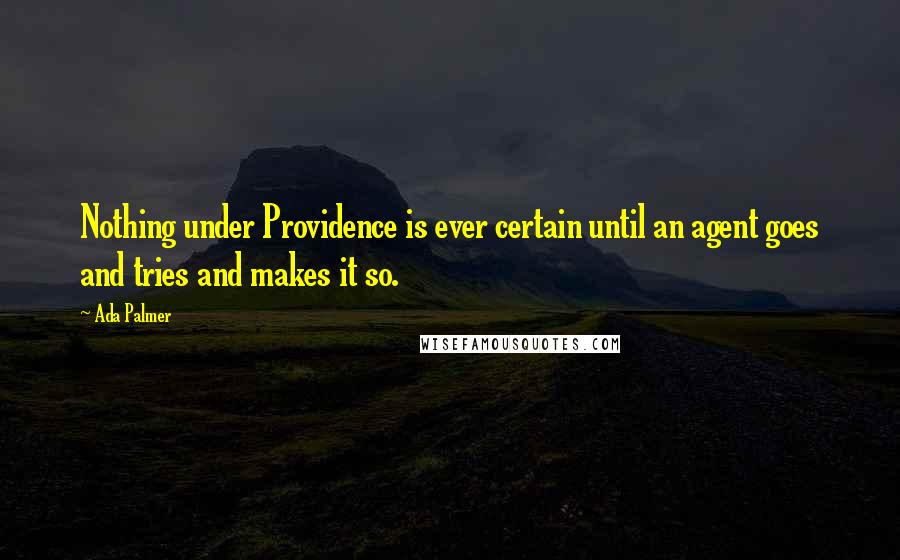 Nothing under Providence is ever certain until an agent goes and tries and makes it so.