Aaron Koblin Quotes
Top 10 wise famous quotes and sayings by Aaron Koblin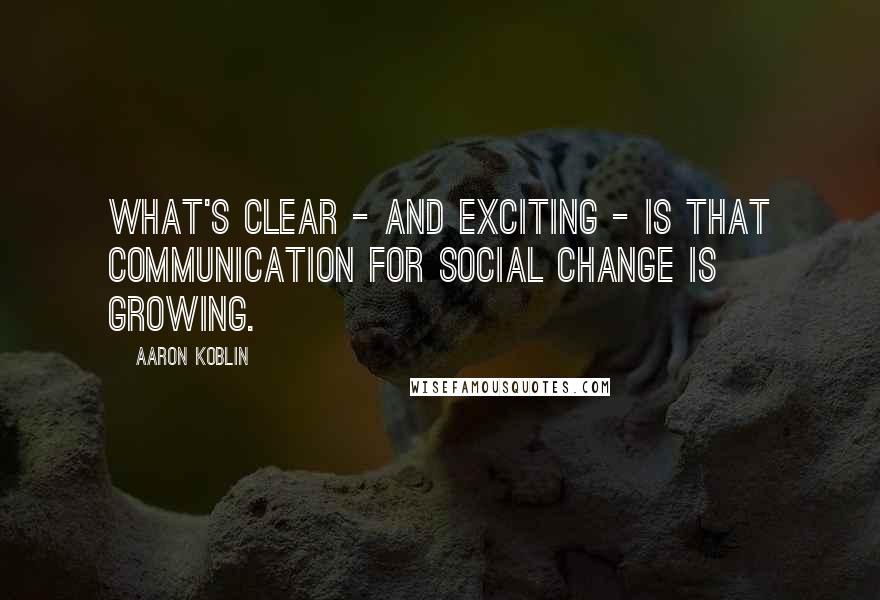 What's clear - and exciting - is that communication for social change is growing.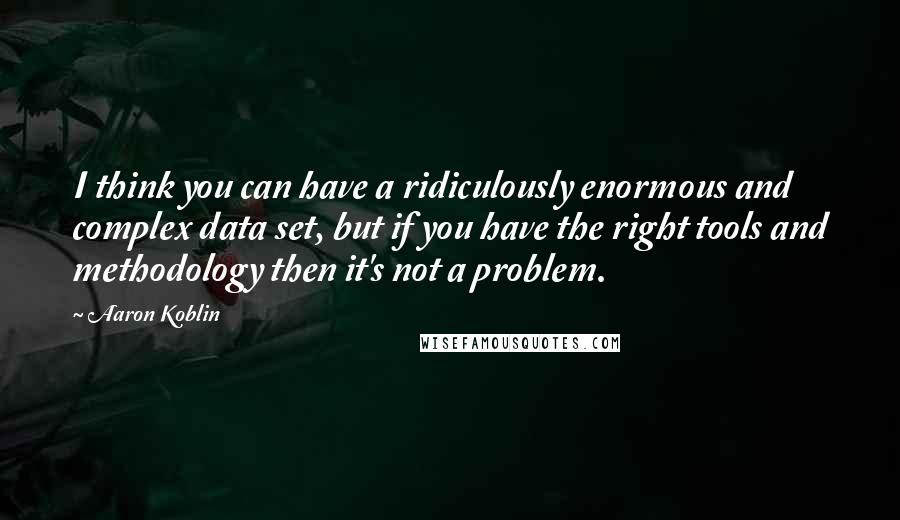 I think you can have a ridiculously enormous and complex data set, but if you have the right tools and methodology then it's not a problem.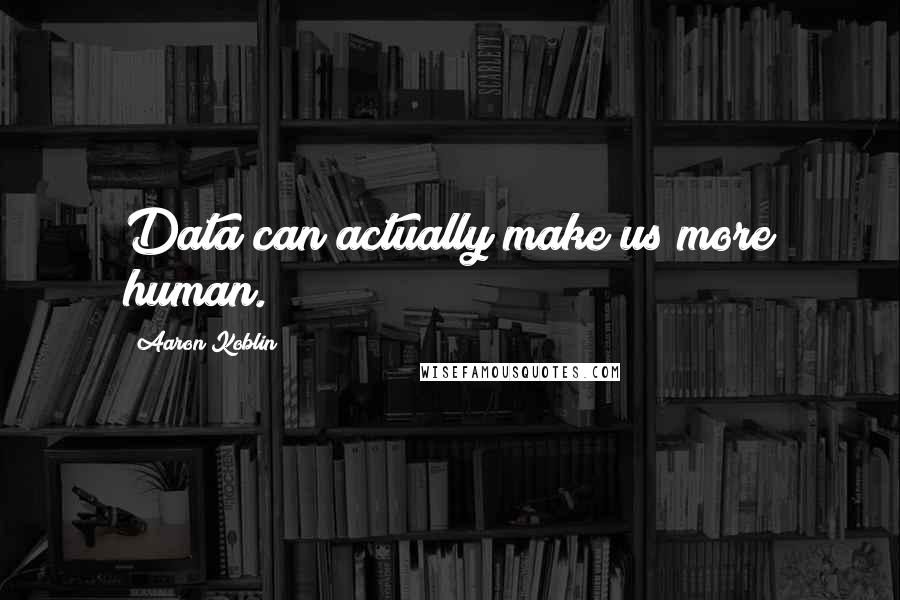 Data can actually make us more human.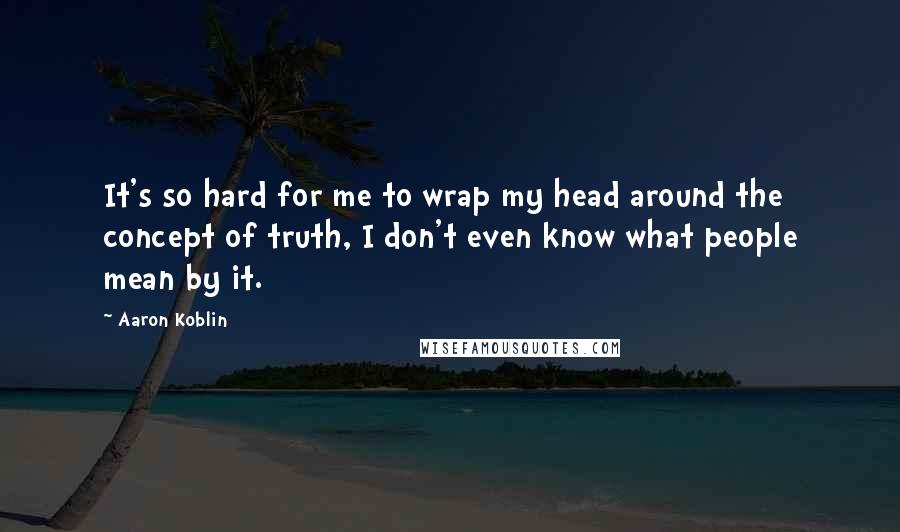 It's so hard for me to wrap my head around the concept of truth, I don't even know what people mean by it.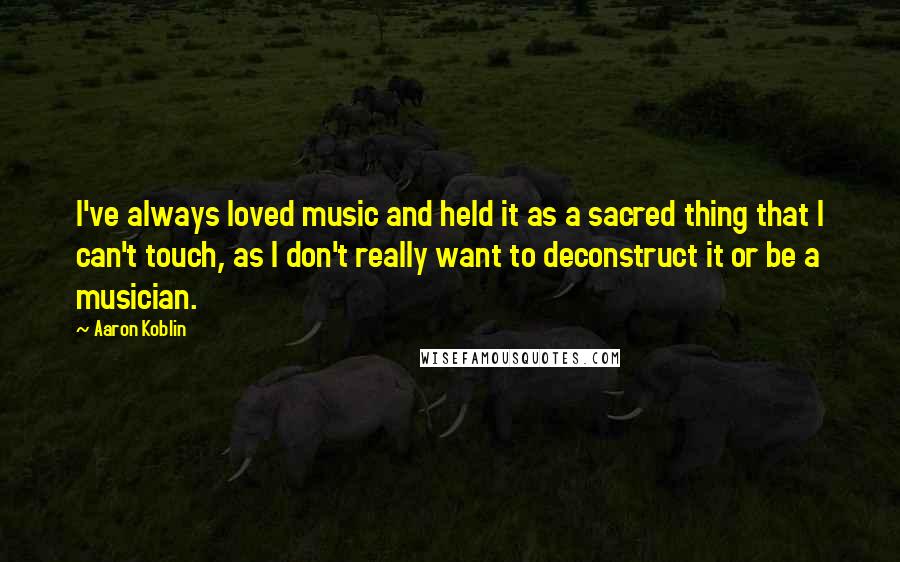 I've always loved music and held it as a sacred thing that I can't touch, as I don't really want to deconstruct it or be a musician.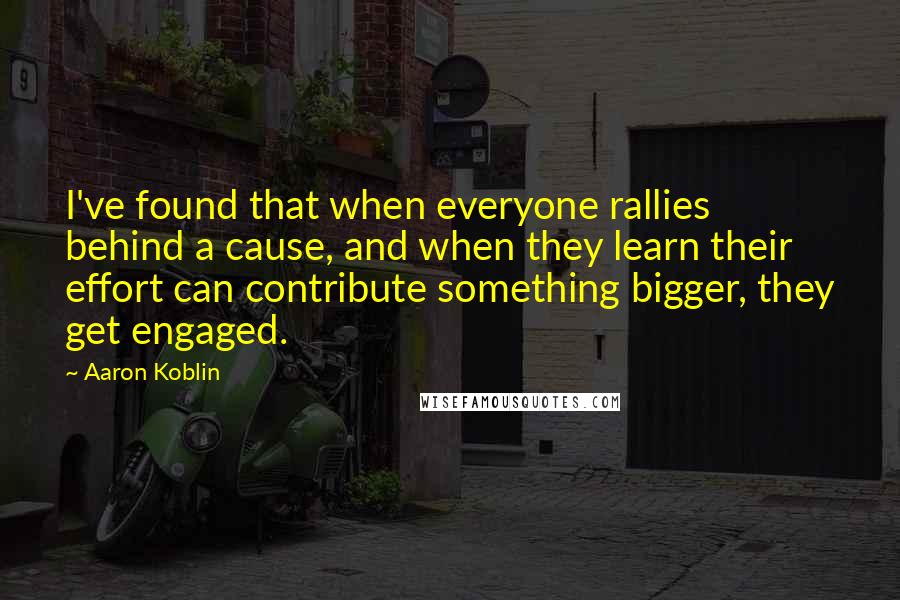 I've found that when everyone rallies behind a cause, and when they learn their effort can contribute something bigger, they get engaged.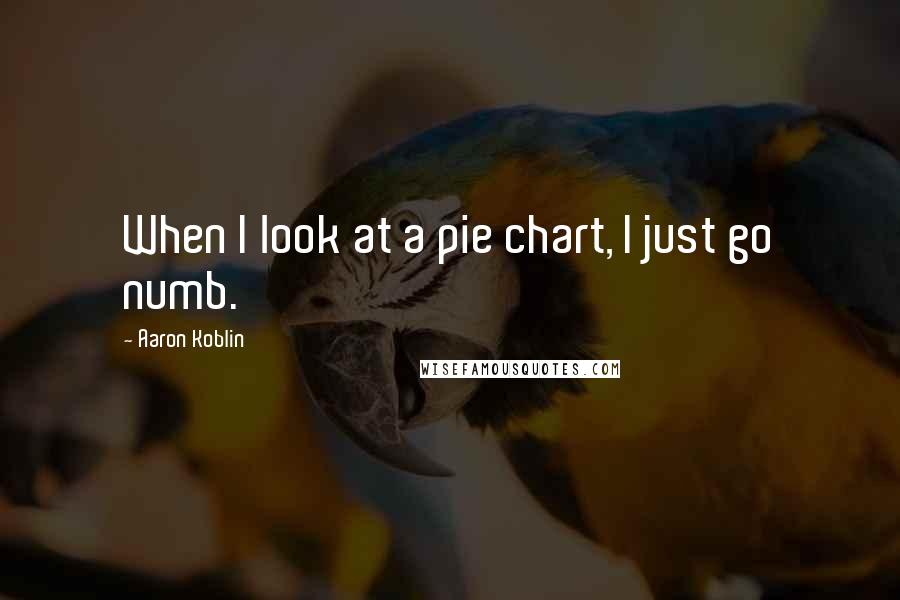 When I look at a pie chart, I just go numb.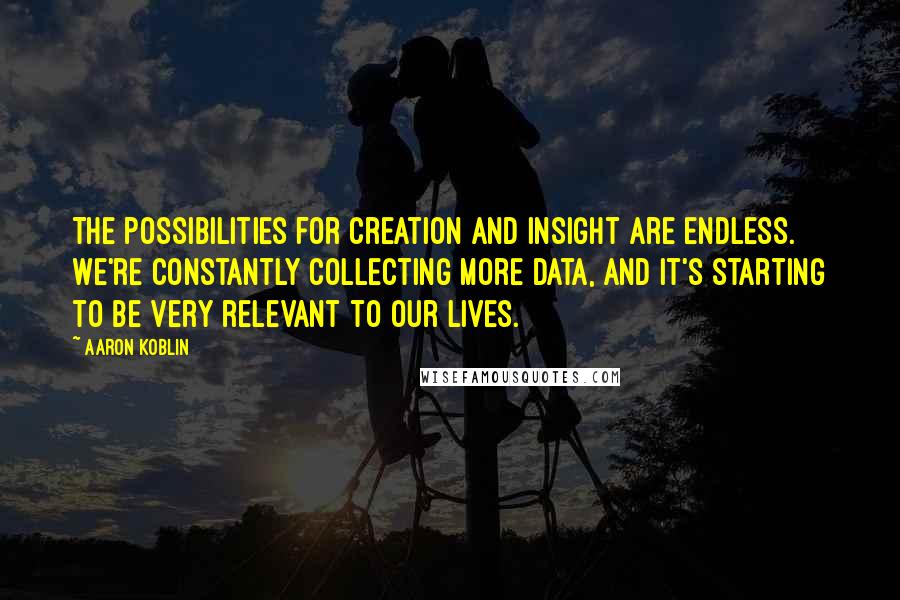 The possibilities for creation and insight are endless. We're constantly collecting more data, and it's starting to be very relevant to our lives.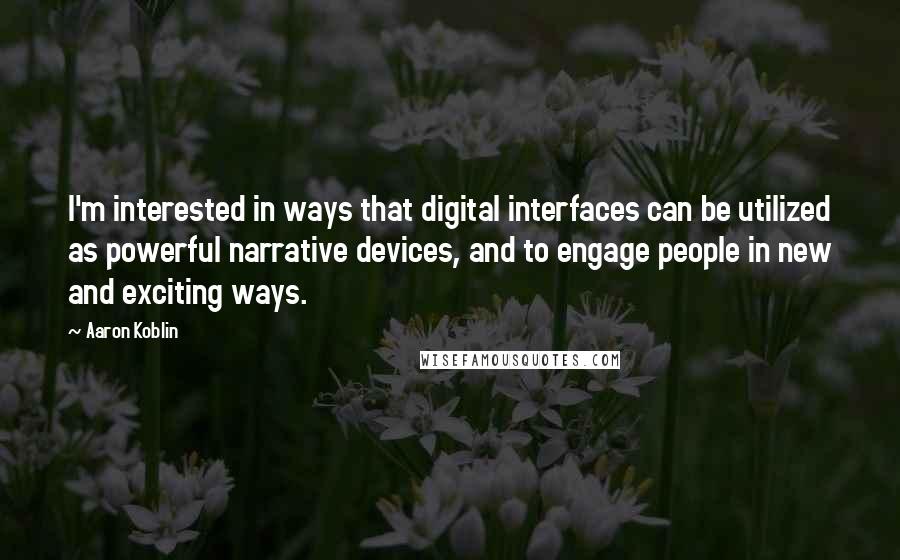 I'm interested in ways that digital interfaces can be utilized as powerful narrative devices, and to engage people in new and exciting ways.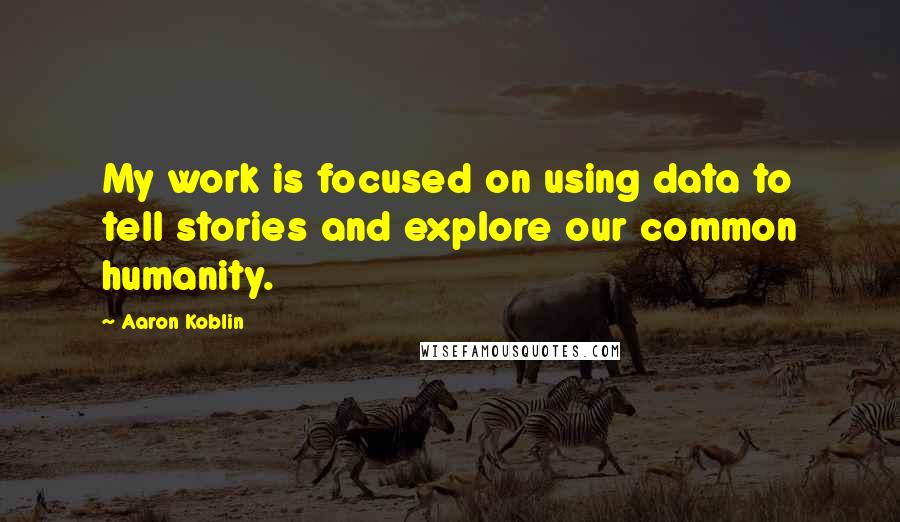 My work is focused on using data to tell stories and explore our common humanity.