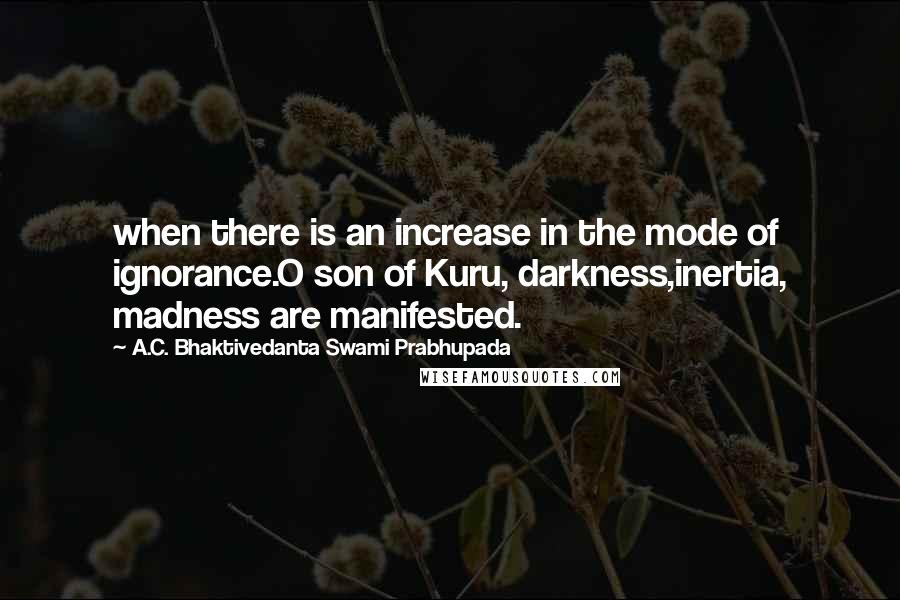 when there is an increase in the mode of ignorance.
O son of Kuru, darkness,inertia, madness are manifested.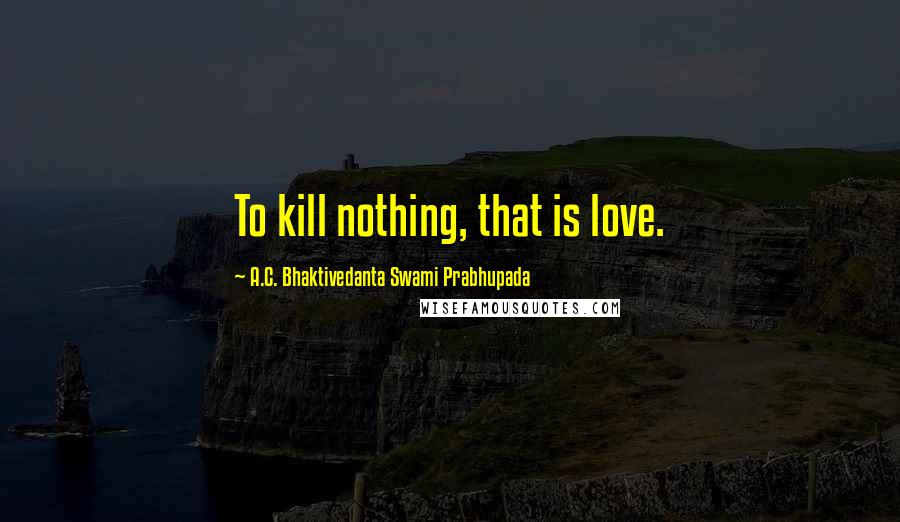 To kill nothing, that is love.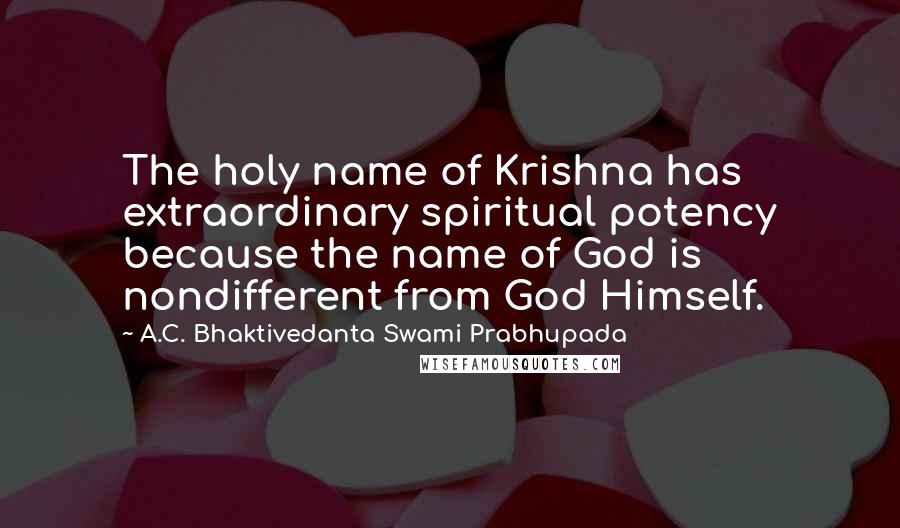 The holy name of Krishna has extraordinary spiritual potency because the name of God is nondifferent from God Himself.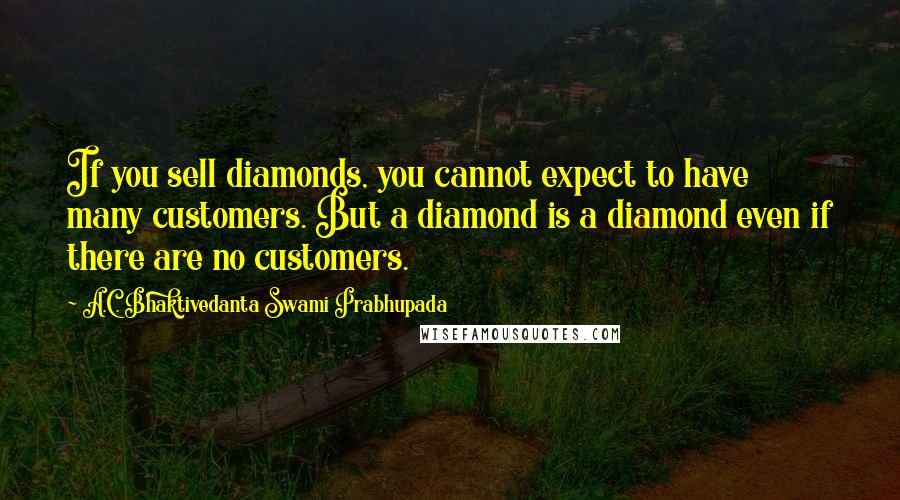 If you sell diamonds, you cannot expect to have many customers. But a diamond is a diamond even if there are no customers.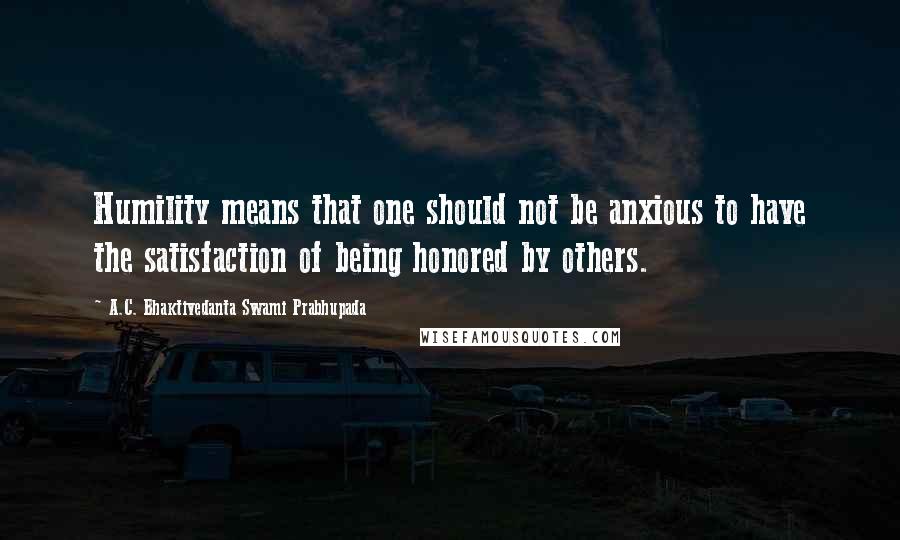 Humility means that one should not be anxious to have the satisfaction of being honored by others.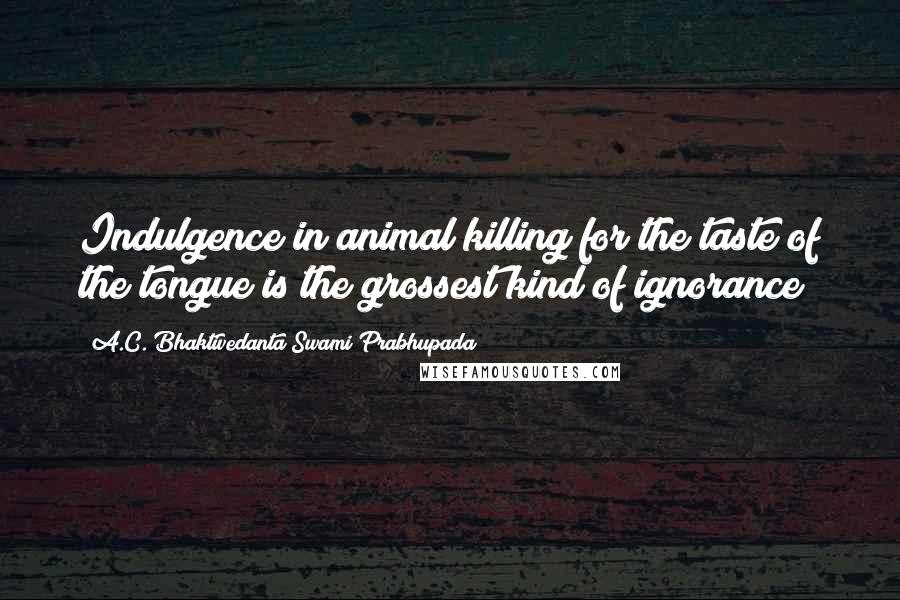 Indulgence in animal killing for the taste of the tongue is the grossest kind of ignorance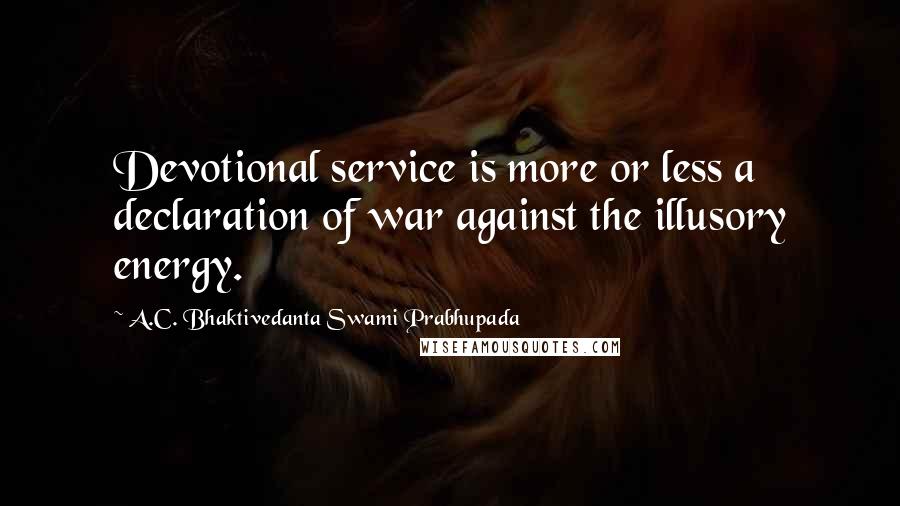 Devotional service is more or less a declaration of war against the illusory energy.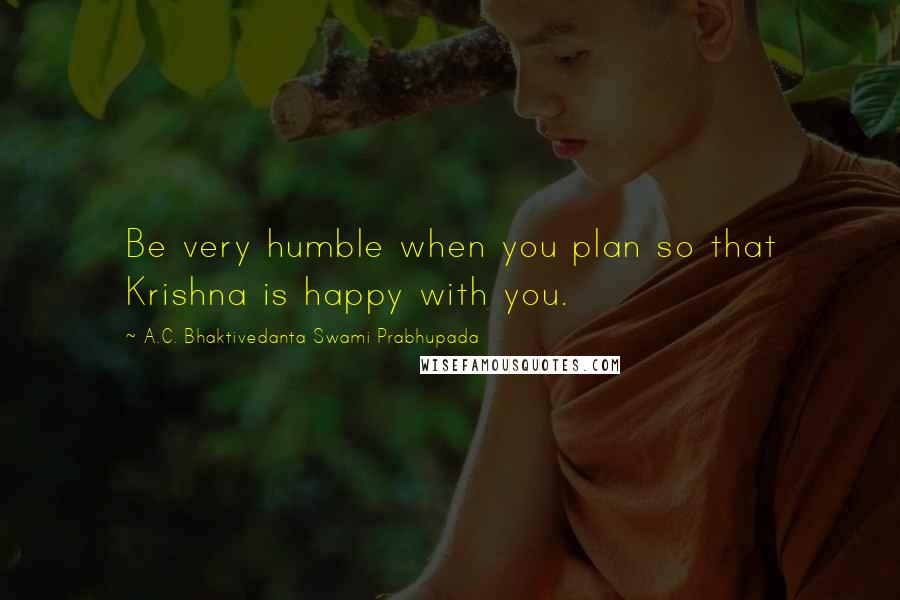 Be very humble when you plan so that Krishna is happy with you.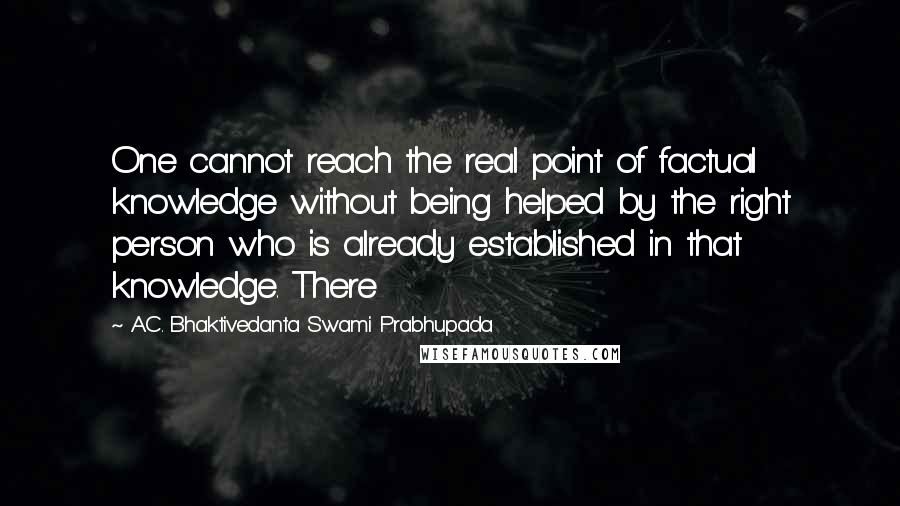 One cannot reach the real point of factual knowledge without being helped by the right person who is already established in that knowledge. There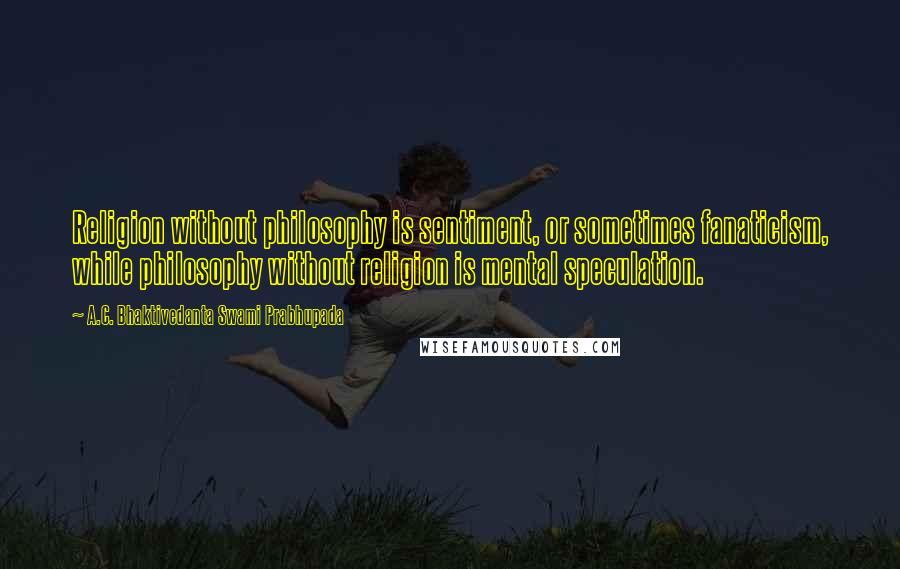 Religion without philosophy is sentiment, or sometimes fanaticism, while philosophy without religion is mental speculation.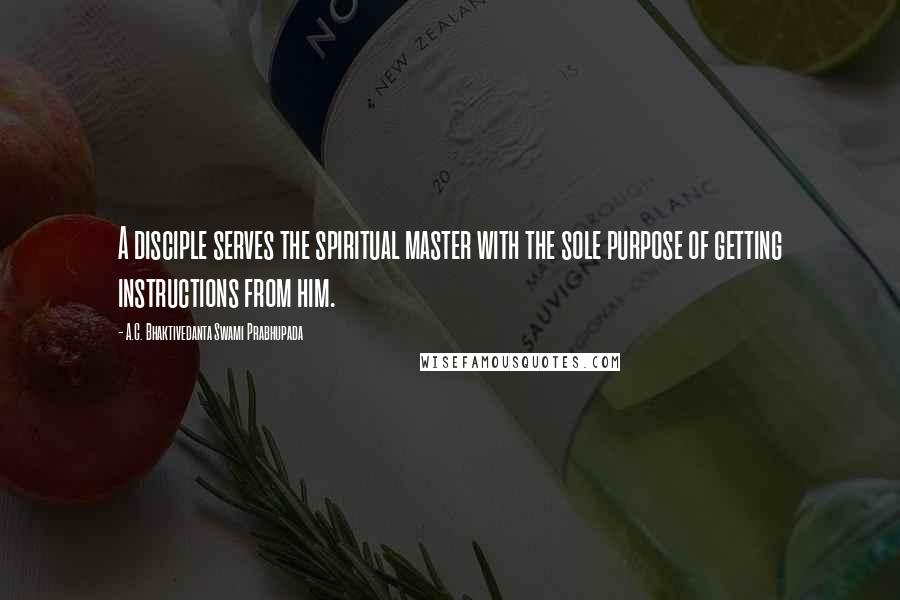 A disciple serves the spiritual master with the sole purpose of getting instructions from him.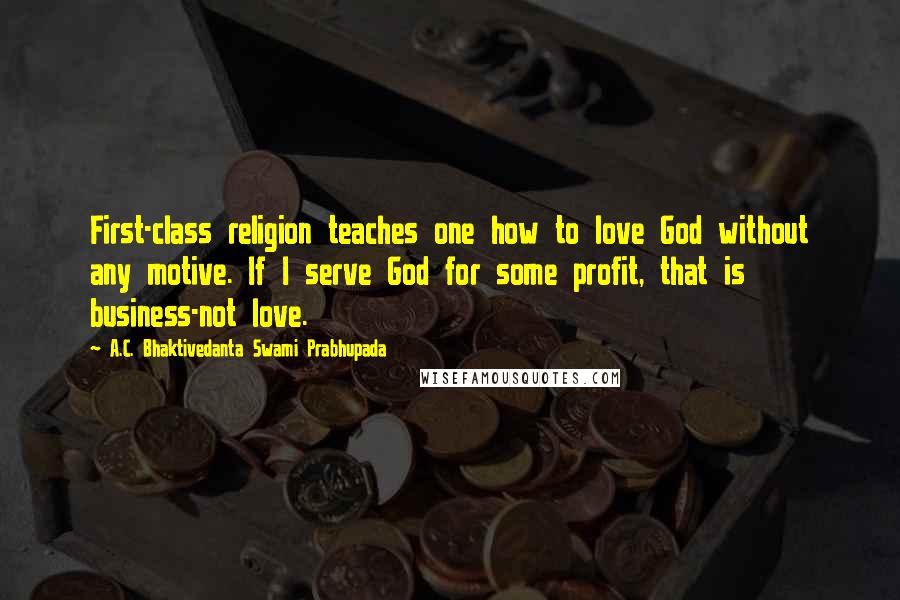 First-class religion teaches one how to love God without any motive. If I serve God for some profit, that is business-not love.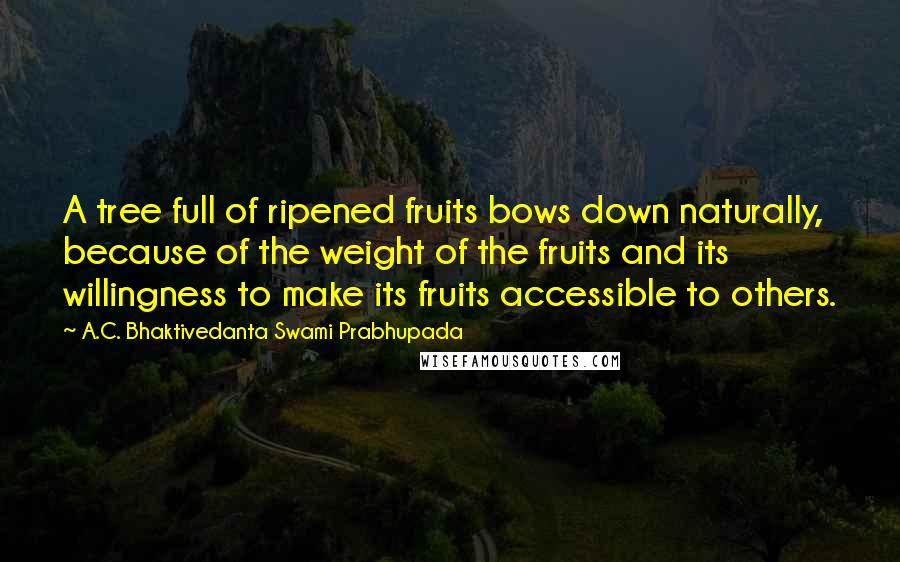 A tree full of ripened fruits bows down naturally, because of the weight of the fruits and its willingness to make its fruits accessible to others.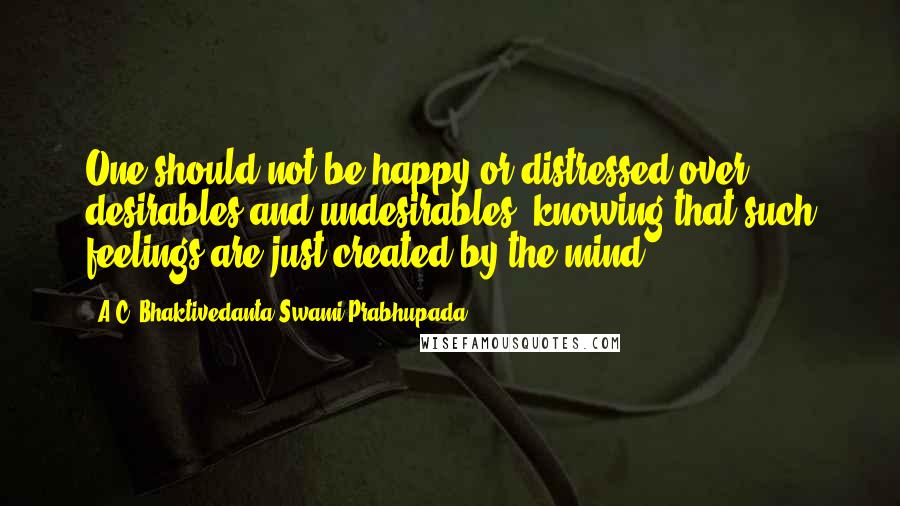 One should not be happy or distressed over desirables and undesirables, knowing that such feelings are just created by the mind.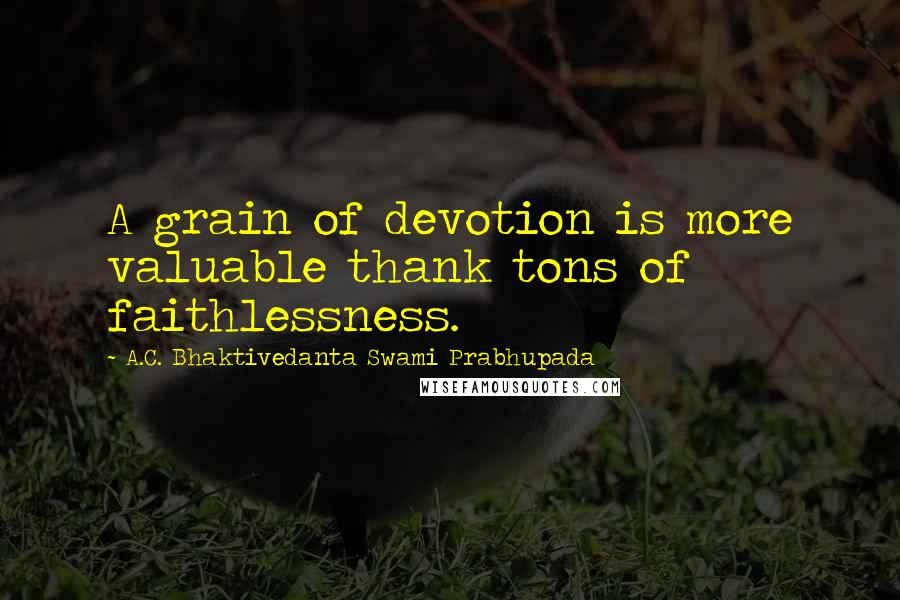 A grain of devotion is more valuable thank tons of faithlessness.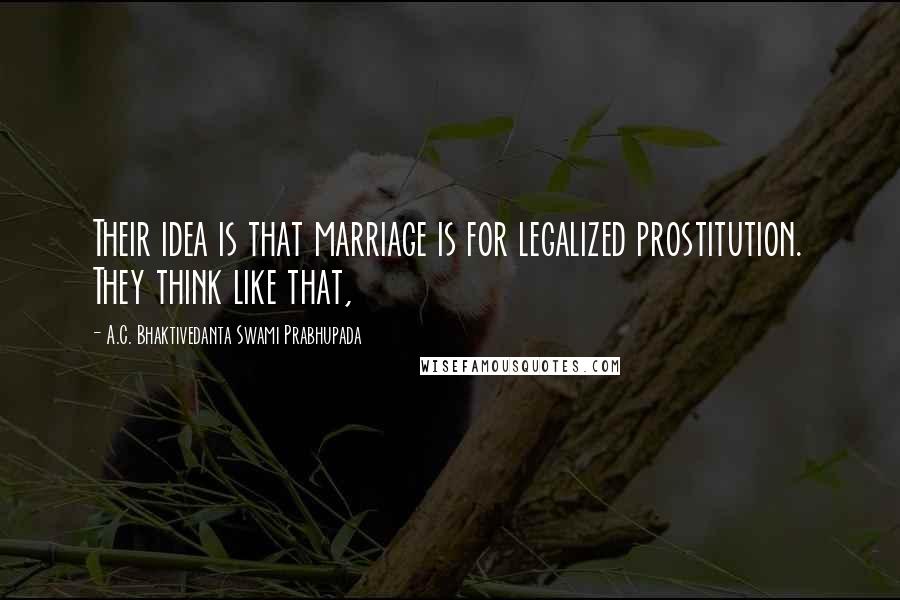 Their idea is that marriage is for legalized prostitution. They think like that,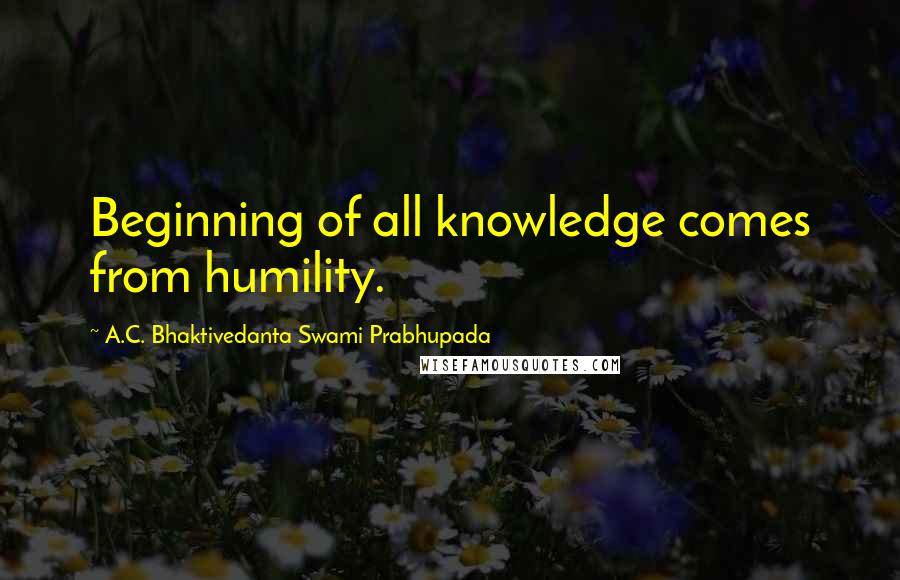 Beginning of all knowledge comes from humility.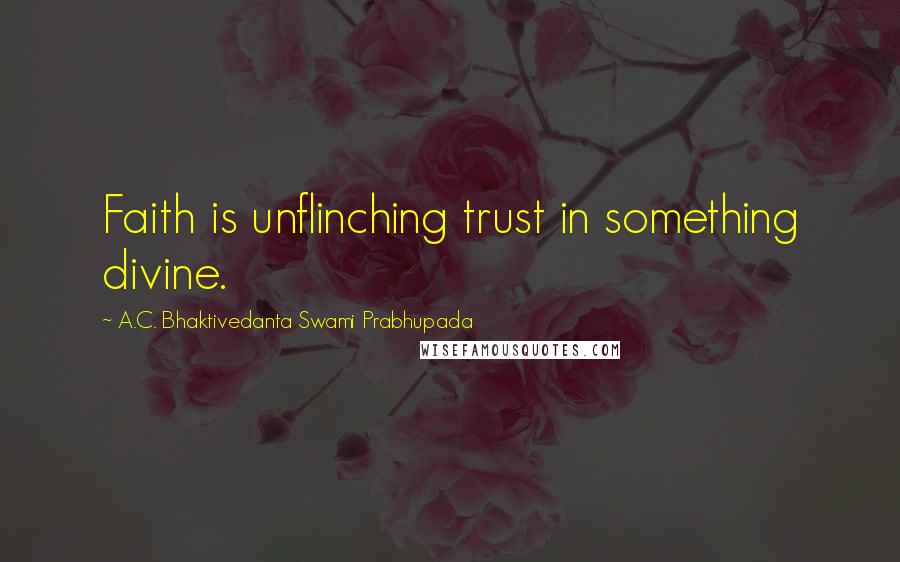 Faith is unflinching trust in something divine.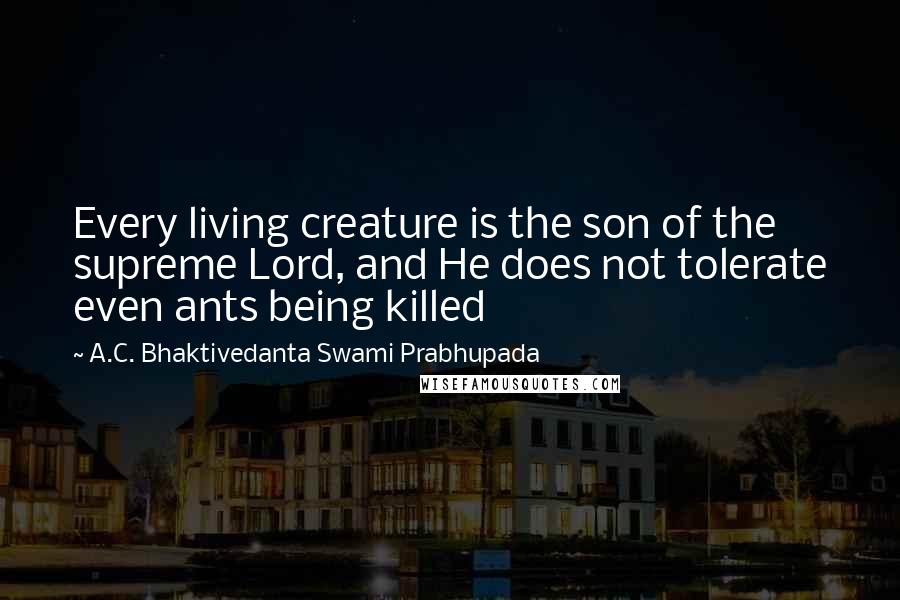 Every living creature is the son of the supreme Lord, and He does not tolerate even ants being killed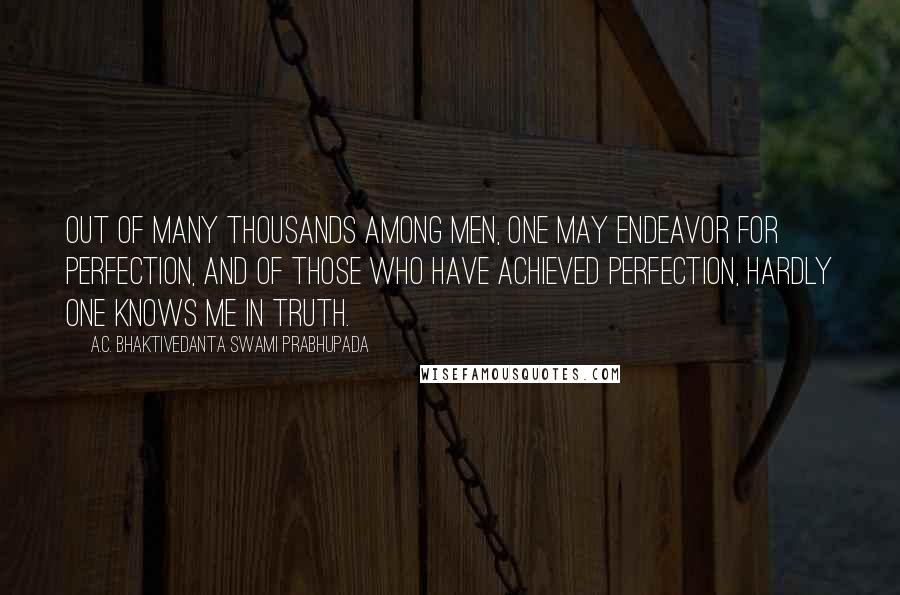 Out of many thousands among men, one may endeavor for perfection, and of those who have achieved perfection, hardly one knows Me in truth.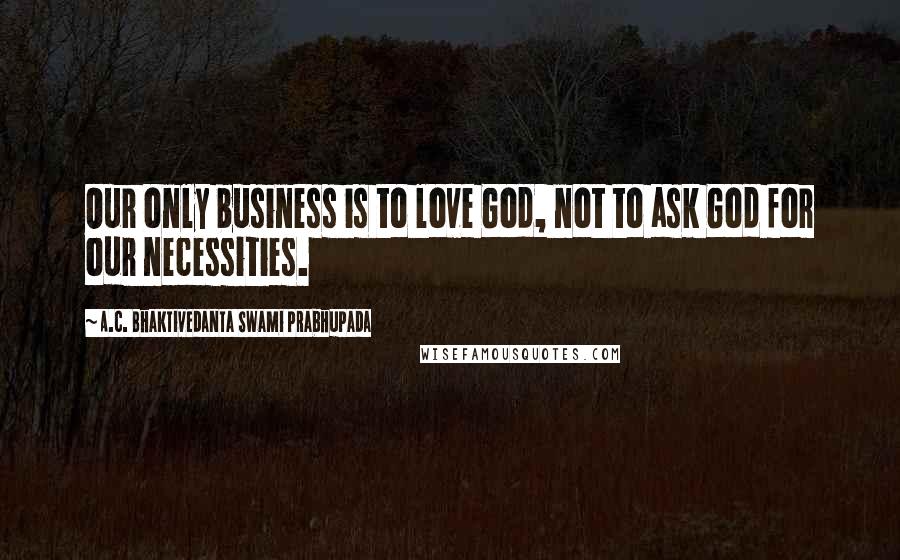 Our only business is to love God, not to ask God for our necessities.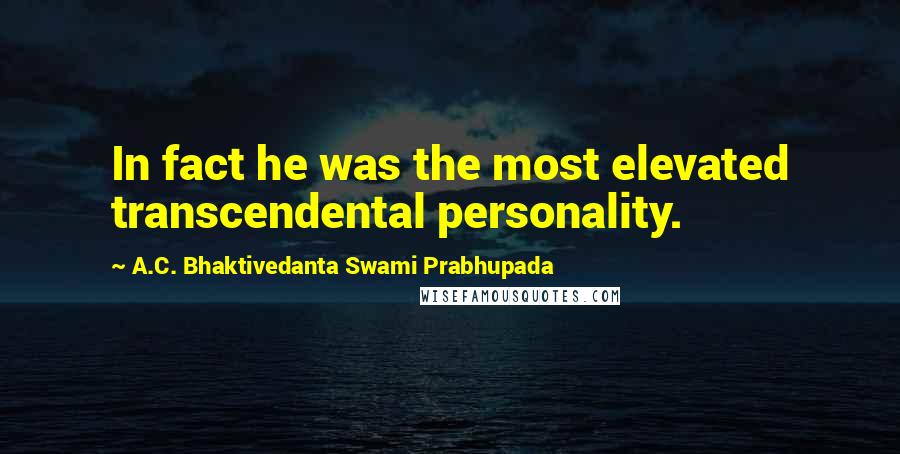 In fact he was the most elevated transcendental personality.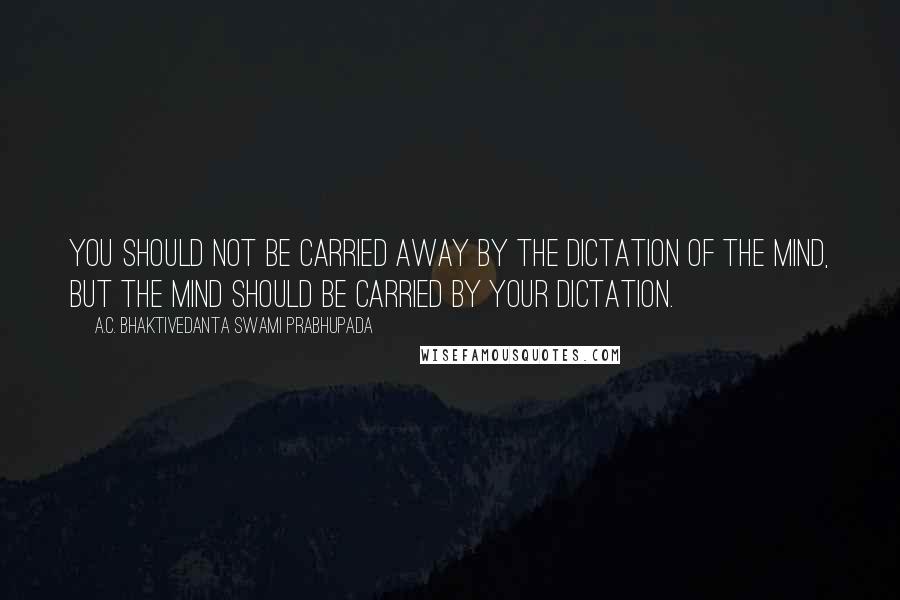 You should not be carried away by the dictation of the mind, but the mind should be carried by your dictation.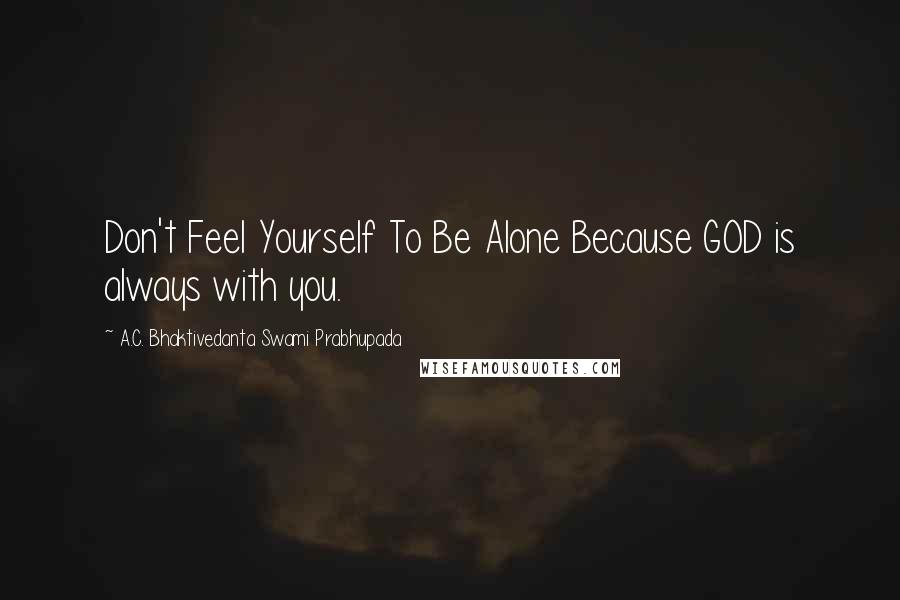 Don't Feel Yourself To Be Alone Because GOD is always with you.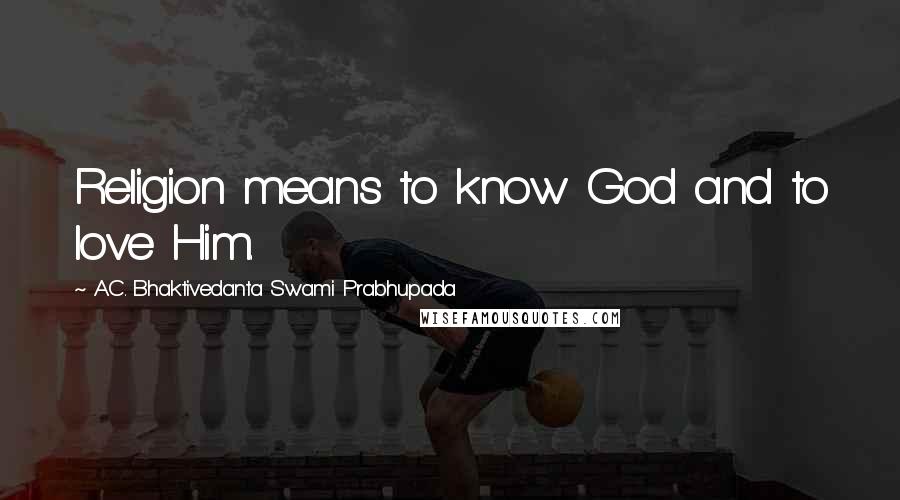 Religion means to know God and to love Him.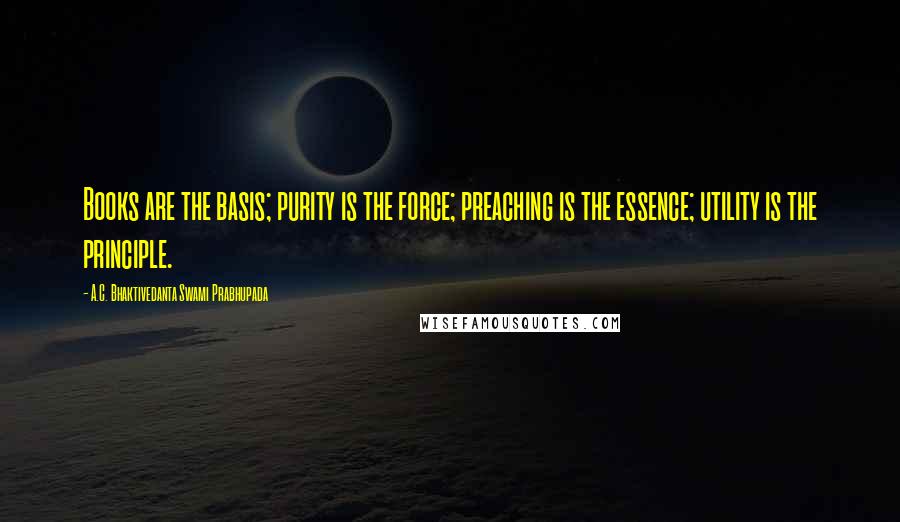 Books are the basis; purity is the force; preaching is the essence; utility is the principle.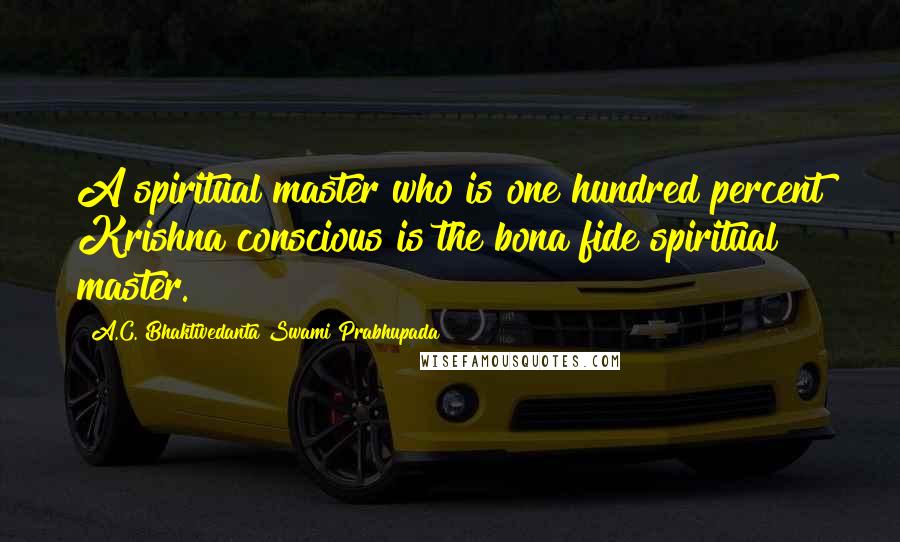 A spiritual master who is one hundred percent Krishna conscious is the bona fide spiritual master.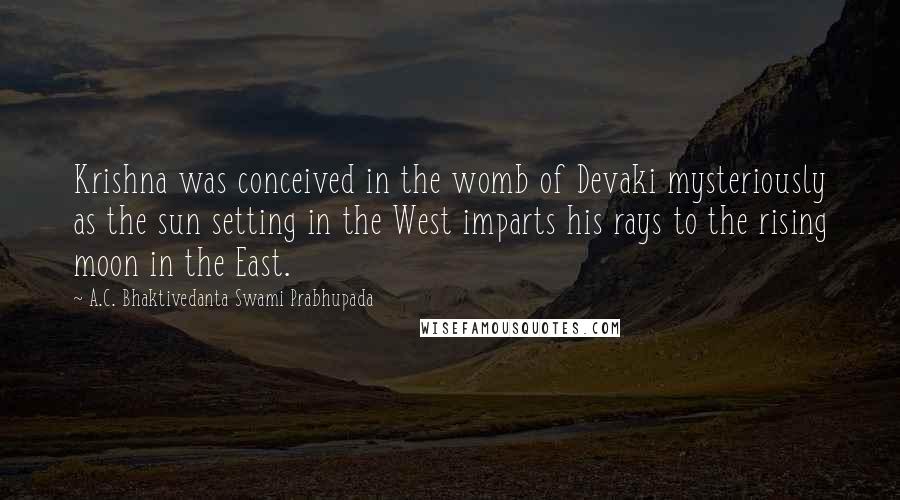 Krishna was conceived in the womb of Devaki mysteriously as the sun setting in the West imparts his rays to the rising moon in the East.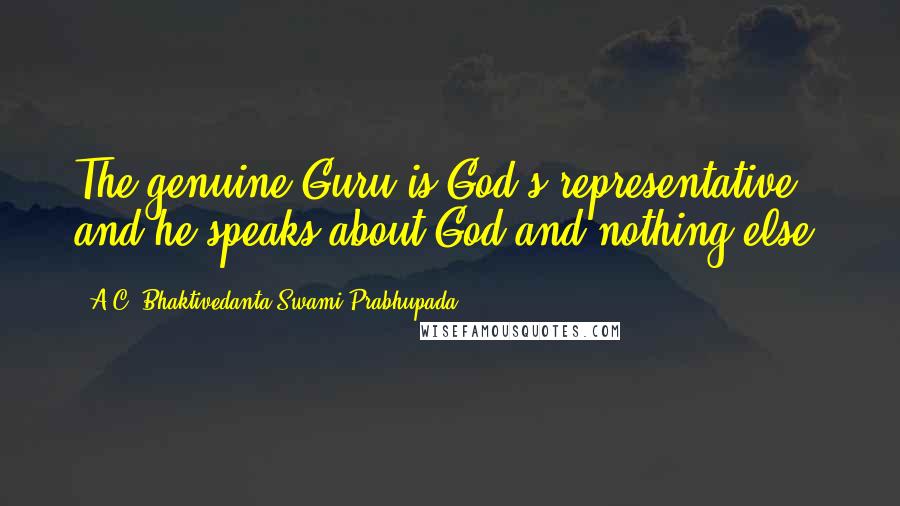 The genuine Guru is God's representative and he speaks about God and nothing else.