William McDavid Quotes
Top 7 wise famous quotes and sayings by William McDavid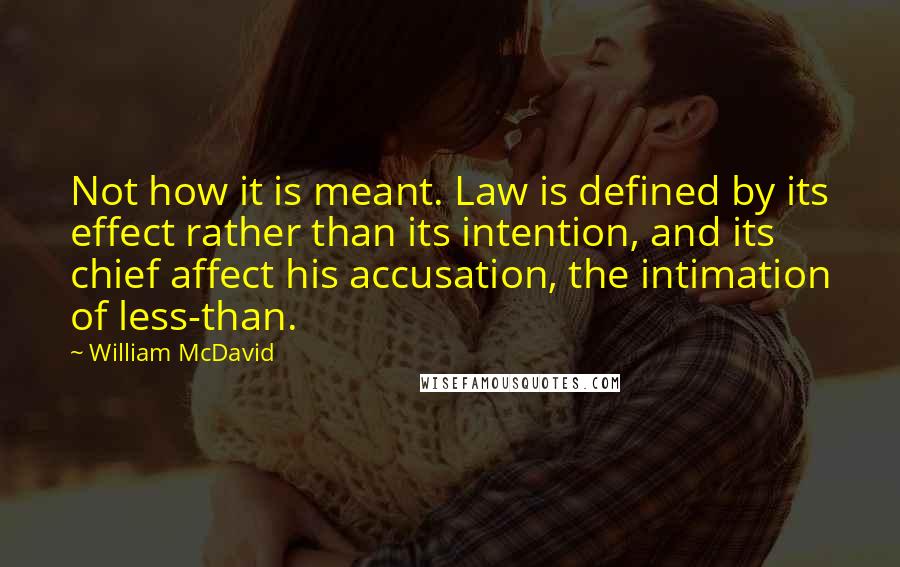 Not how it is meant. Law is defined by its effect rather than its intention, and its chief affect his accusation, the intimation of less-than.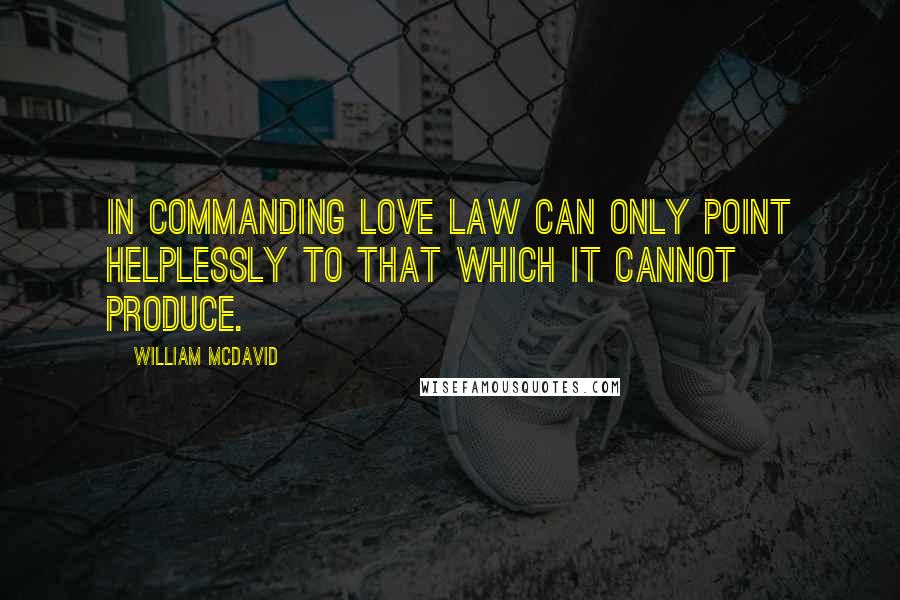 In commanding love law can only point helplessly to that which it cannot produce.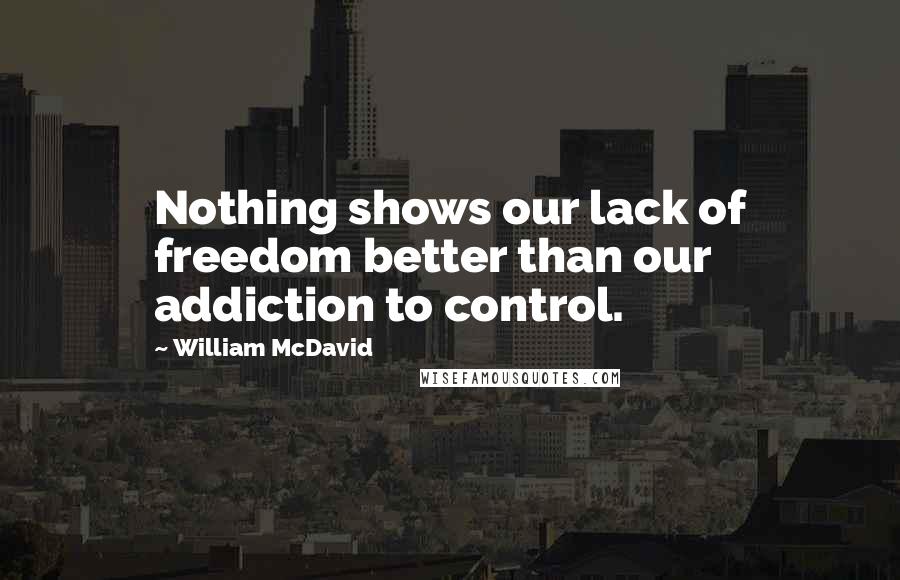 Nothing shows our lack of freedom better than our addiction to control.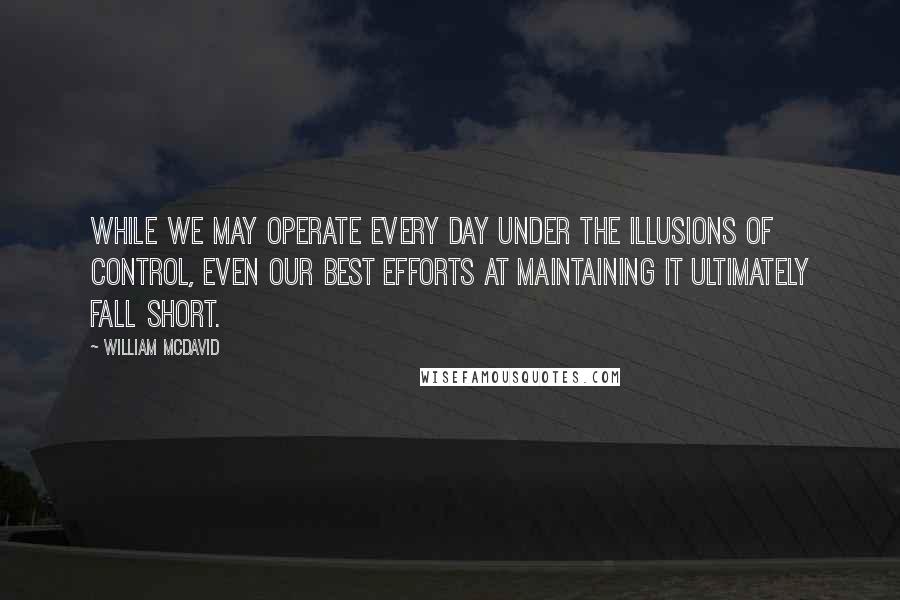 While we may operate every day under the illusions of control, even our best efforts at maintaining it ultimately fall short.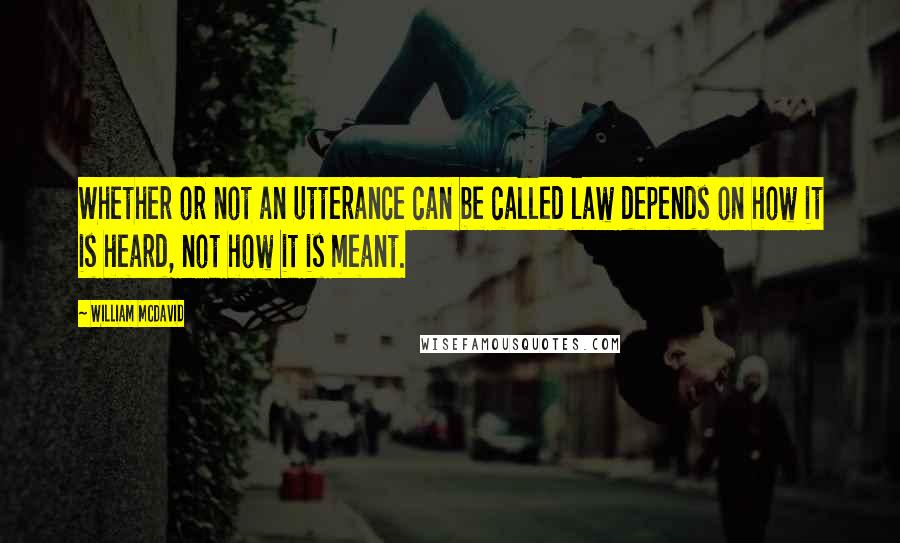 Whether or not an utterance can be called law depends on how it is heard, not how it is meant.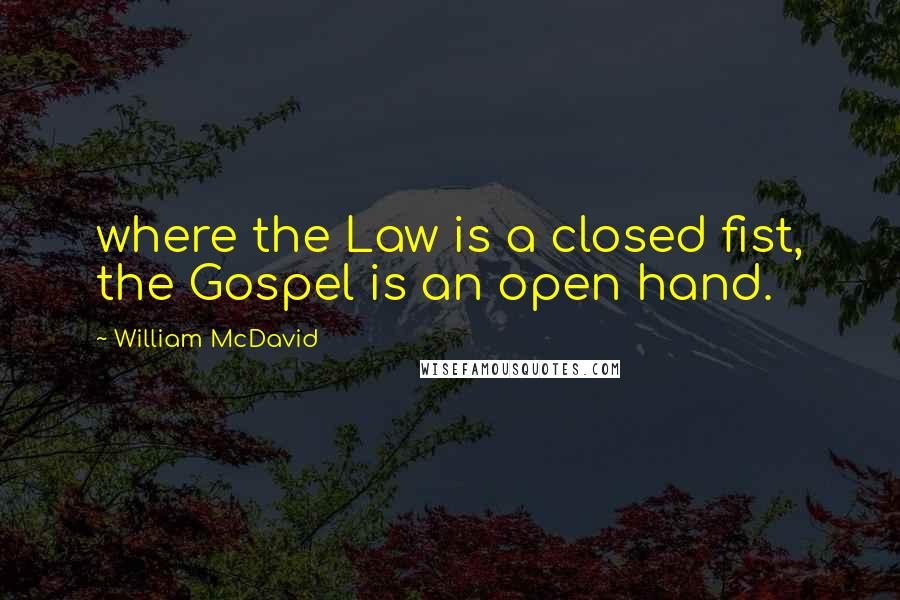 where the Law is a closed fist, the Gospel is an open hand.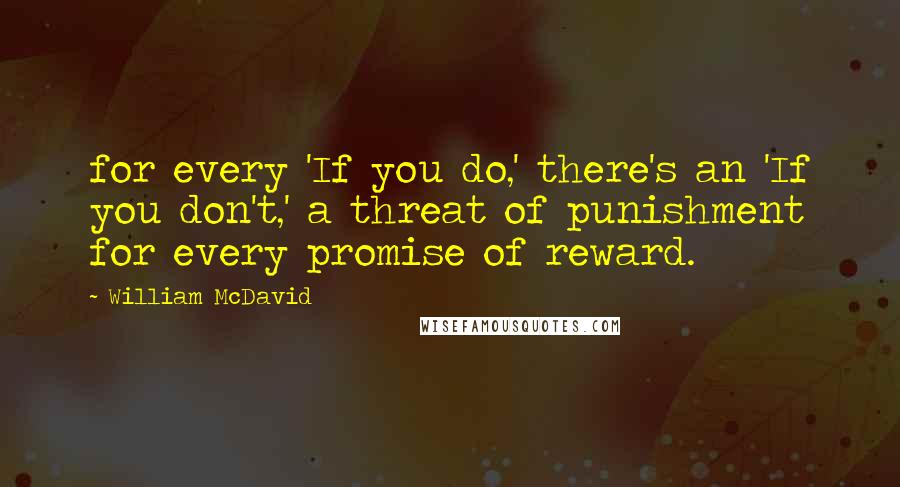 for every 'If you do,' there's an 'If you don't,' a threat of punishment for every promise of reward.