Will Christopher Baer Quotes
Top 16 wise famous quotes and sayings by Will Christopher Baer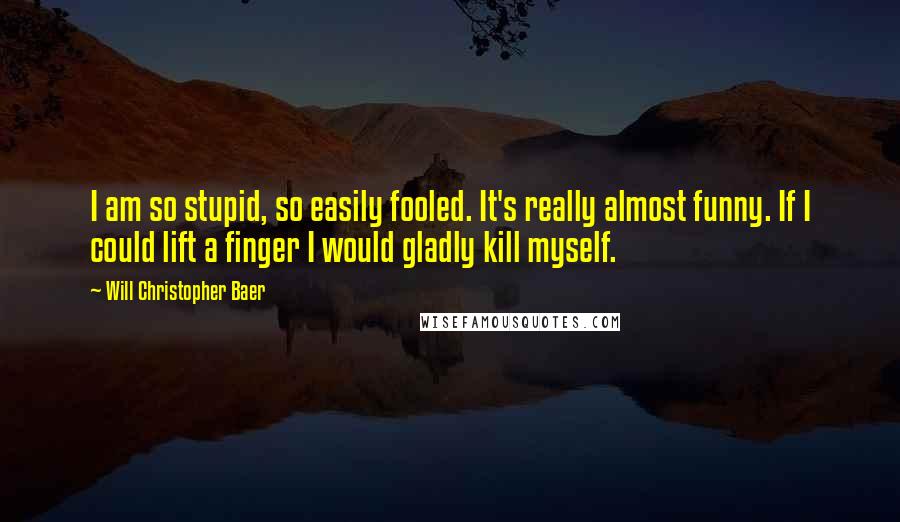 I am so stupid, so easily fooled. It's really almost funny. If I could lift a finger I would gladly kill myself.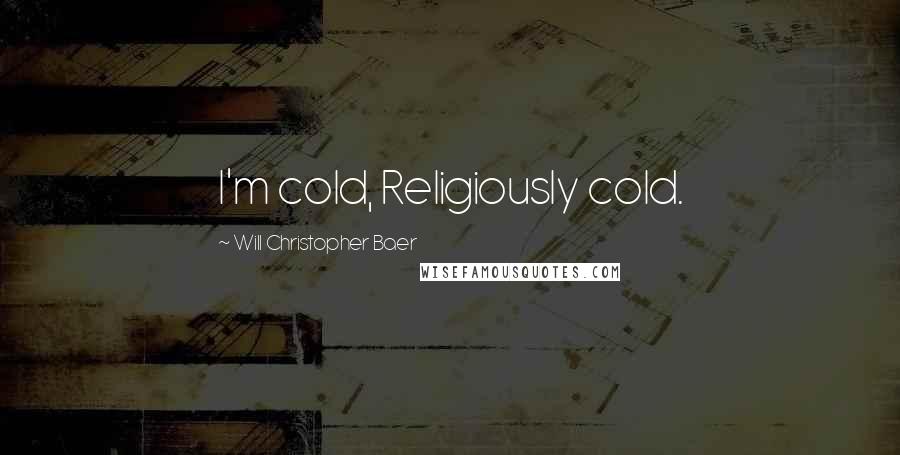 I'm cold, Religiously cold.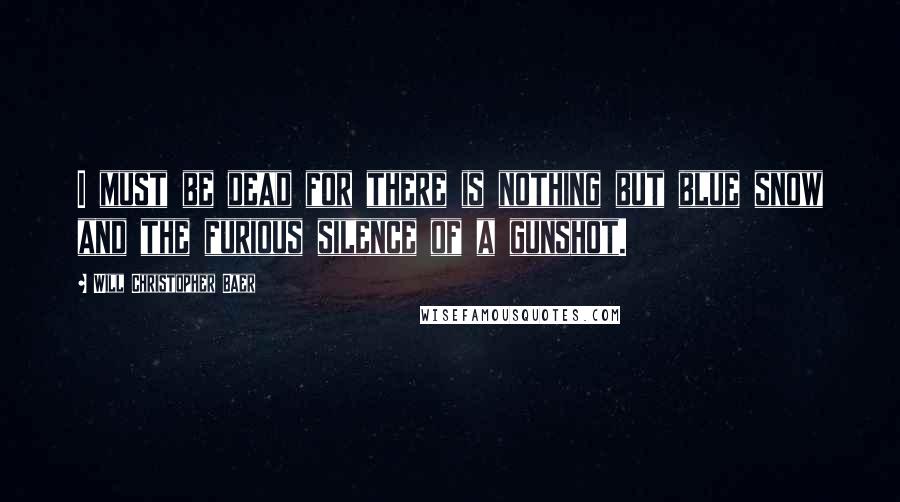 I must be dead for there is nothing but blue snow and the furious silence of a gunshot.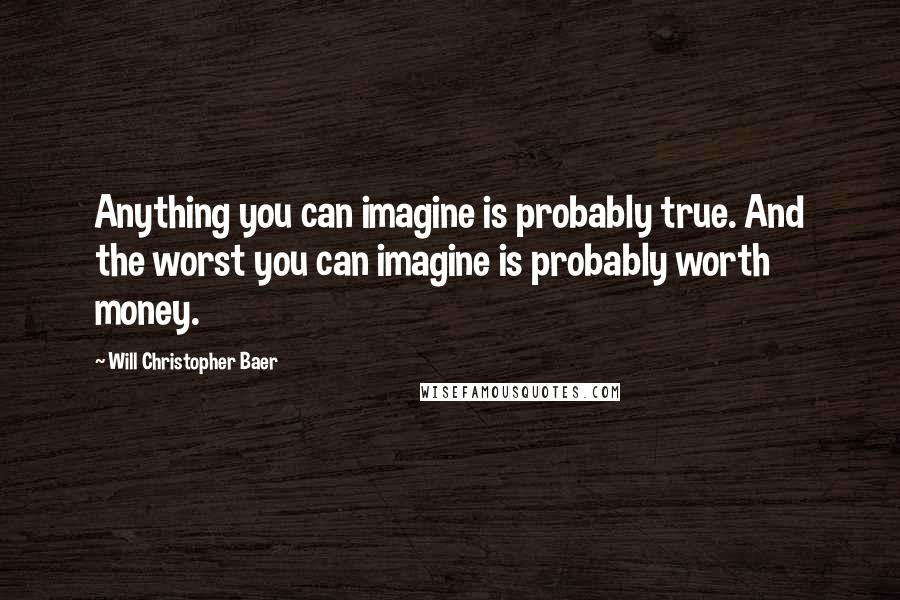 Anything you can imagine is probably true. And the worst you can imagine is probably worth money.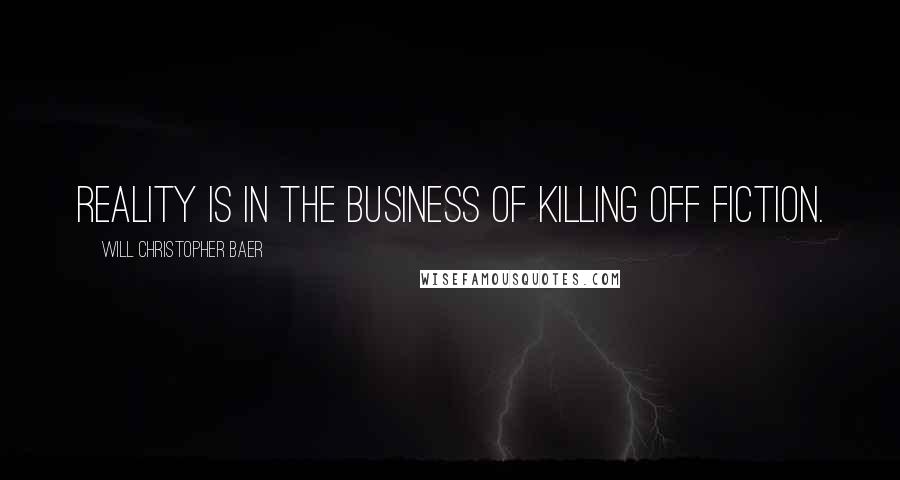 Reality is in the business of killing off fiction.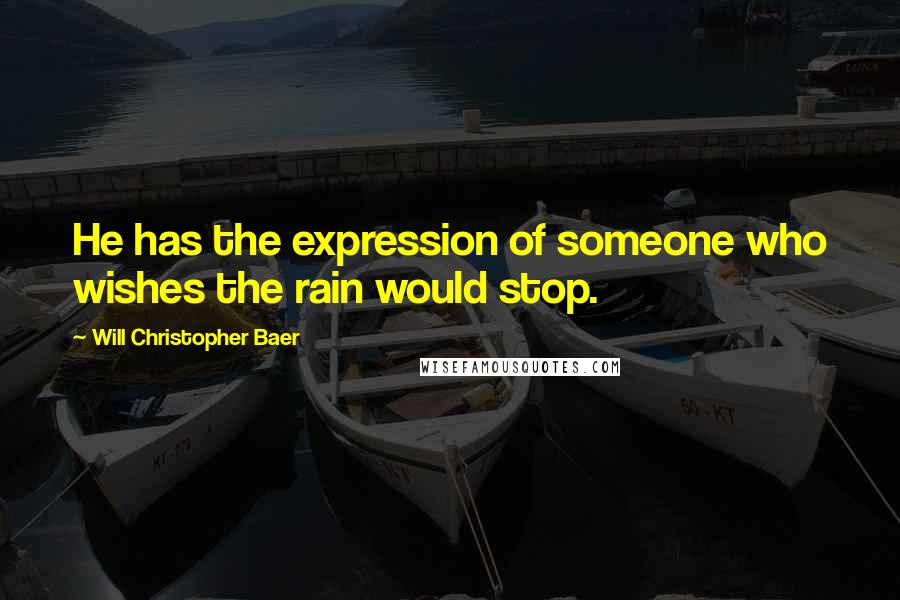 He has the expression of someone who wishes the rain would stop.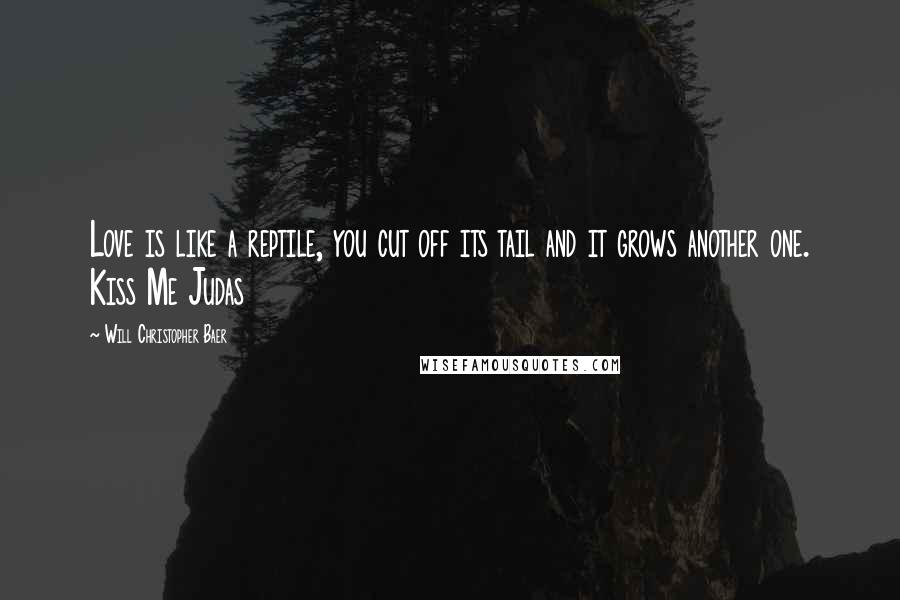 Love is like a reptile, you cut off its tail and it grows another one. Kiss Me Judas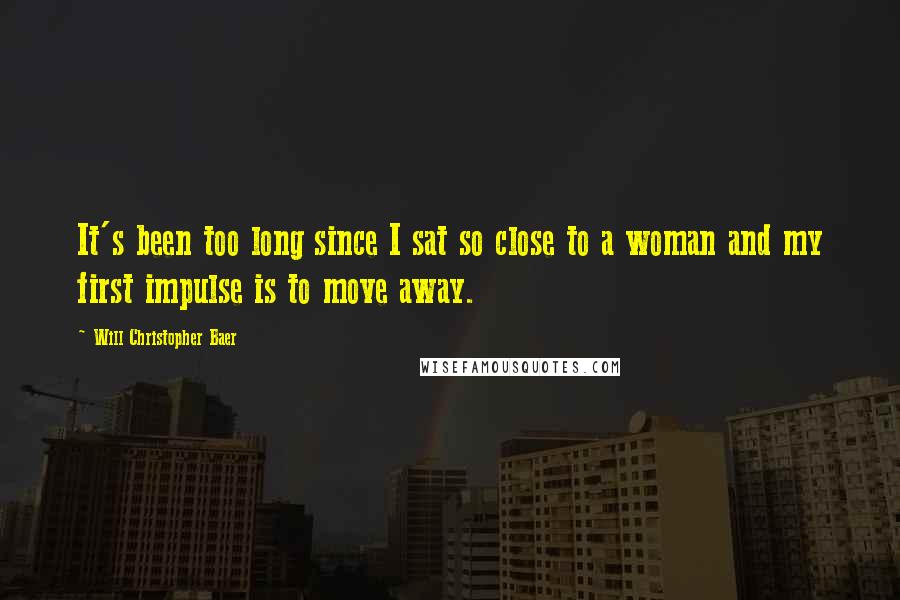 It's been too long since I sat so close to a woman and my first impulse is to move away.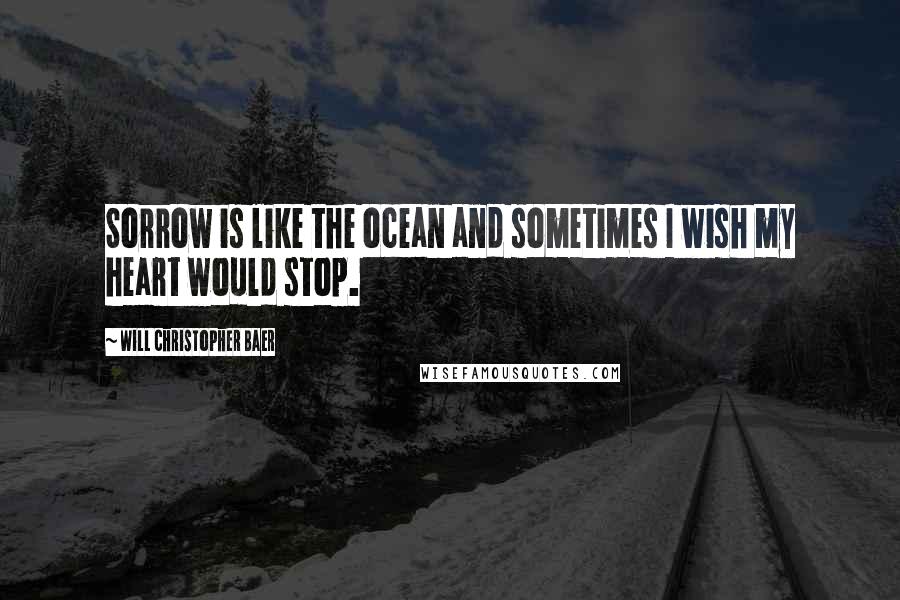 Sorrow is like the ocean and sometimes I wish my heart would stop.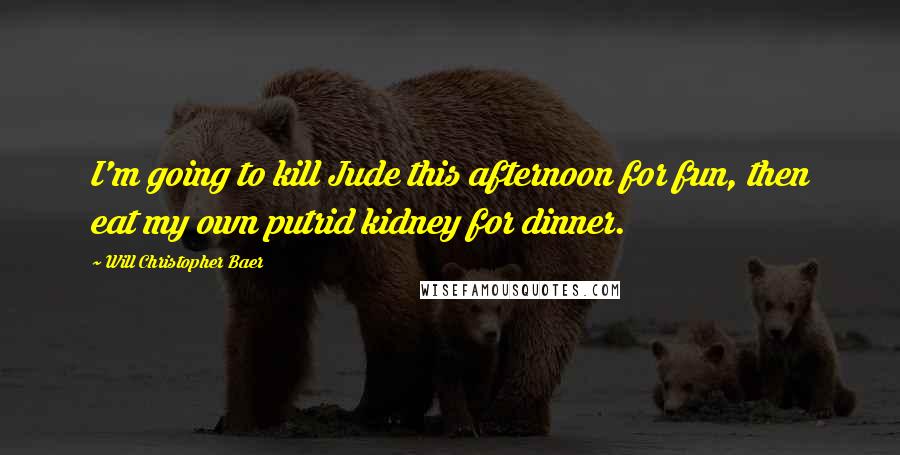 I'm going to kill Jude this afternoon for fun, then eat my own putrid kidney for dinner.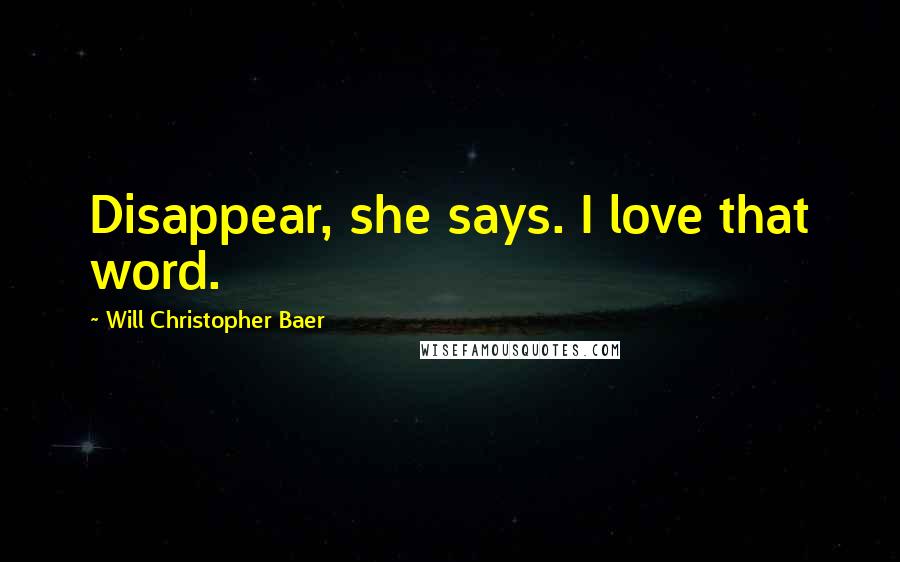 Disappear, she says. I love that word.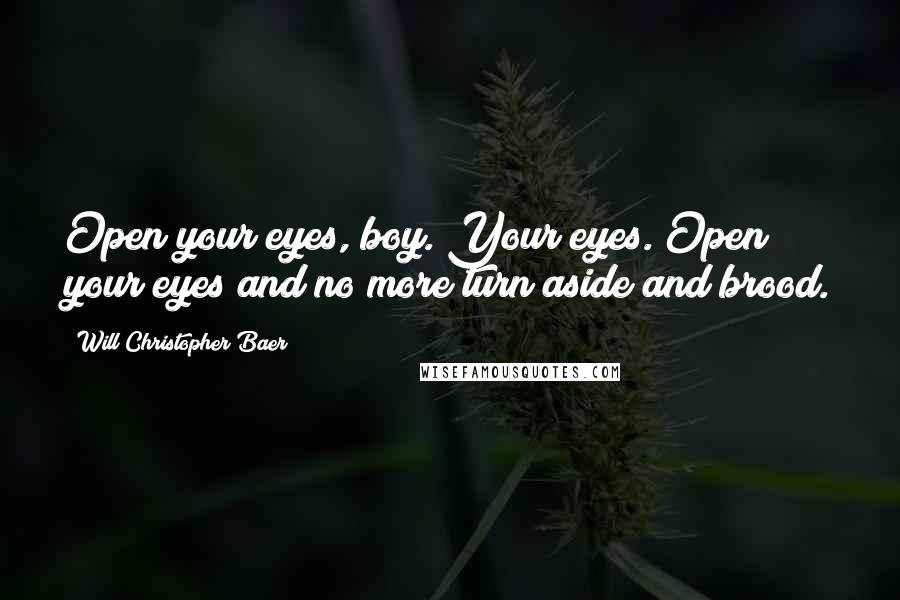 Open your eyes, boy. Your eyes. Open your eyes and no more turn aside and brood.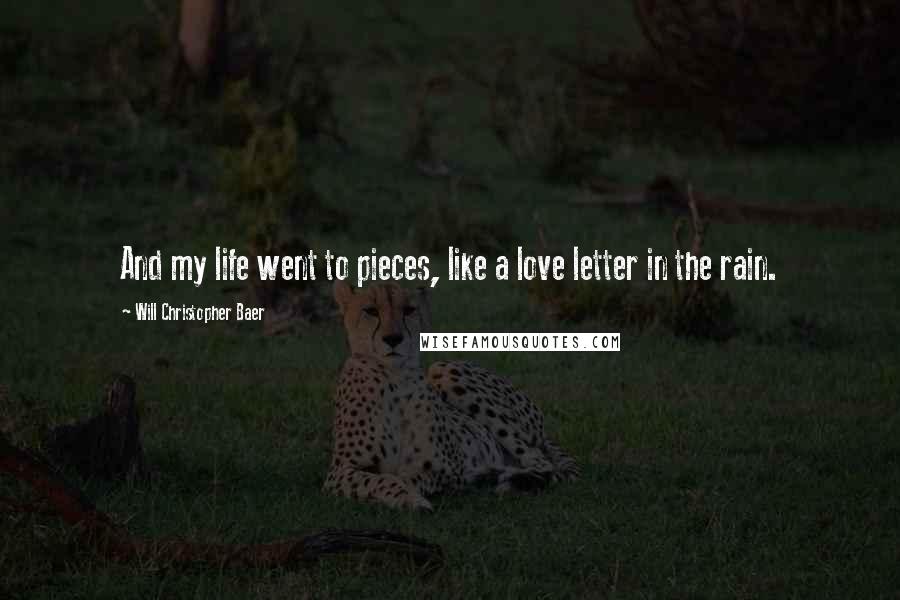 And my life went to pieces, like a love letter in the rain.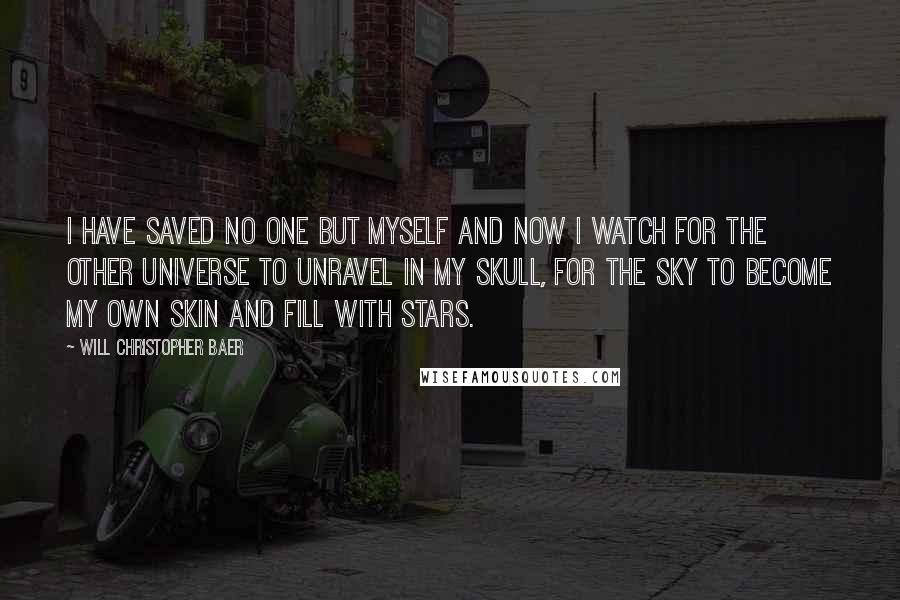 I have saved no one but myself and now I watch for the other universe to unravel in my skull, for the sky to become my own skin and fill with stars.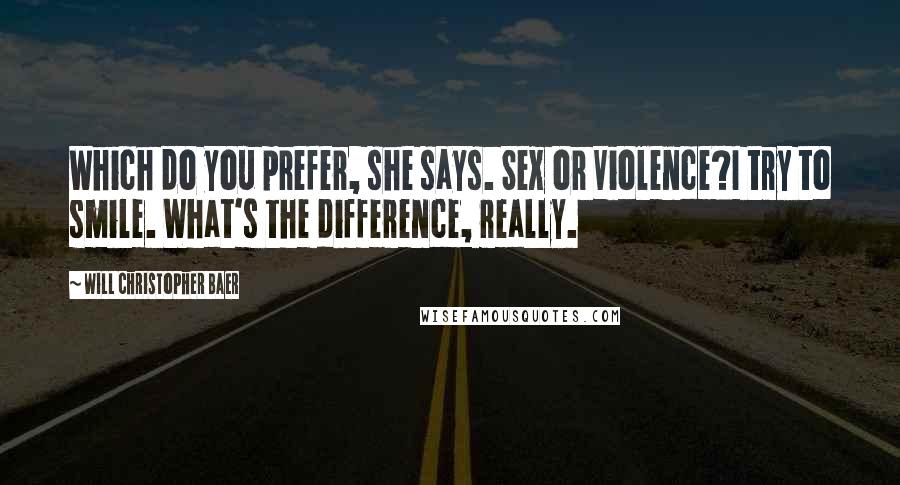 Which do you prefer, she says. Sex or Violence?
I try to smile. What's the difference, really.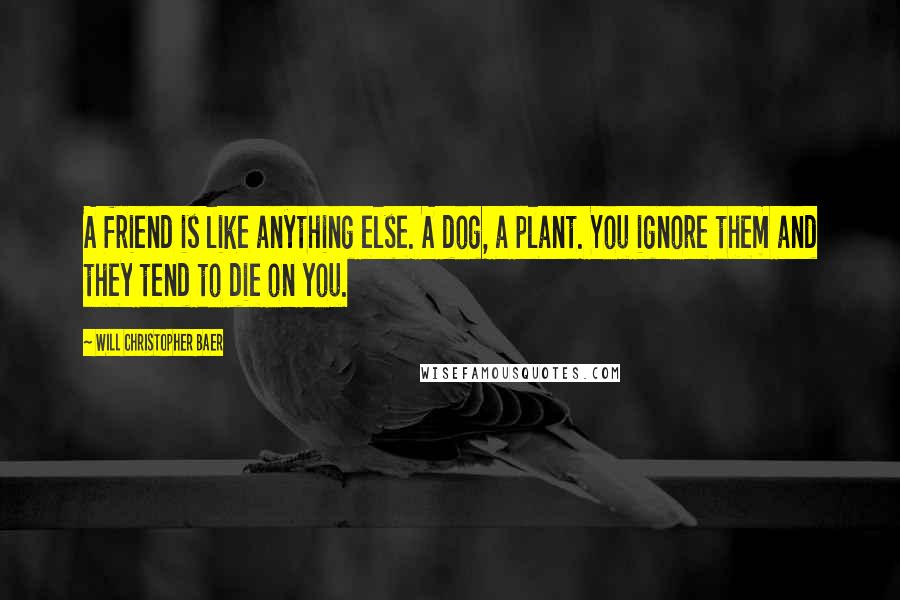 A friend is like anything else. A dog, a plant. You ignore them and they tend to die on you.