Vasileios Kalampakas Quotes
Top 4 wise famous quotes and sayings by Vasileios Kalampakas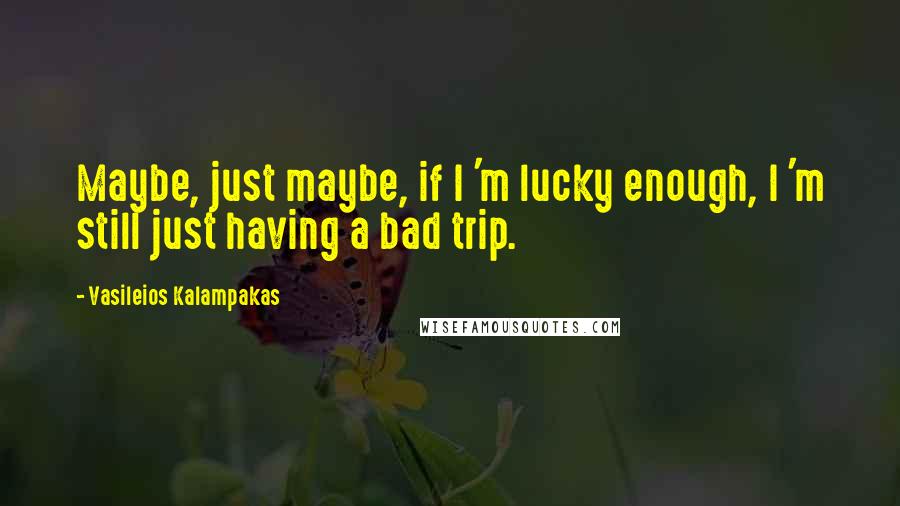 Maybe, just maybe, if I 'm lucky enough, I 'm still just having a bad trip.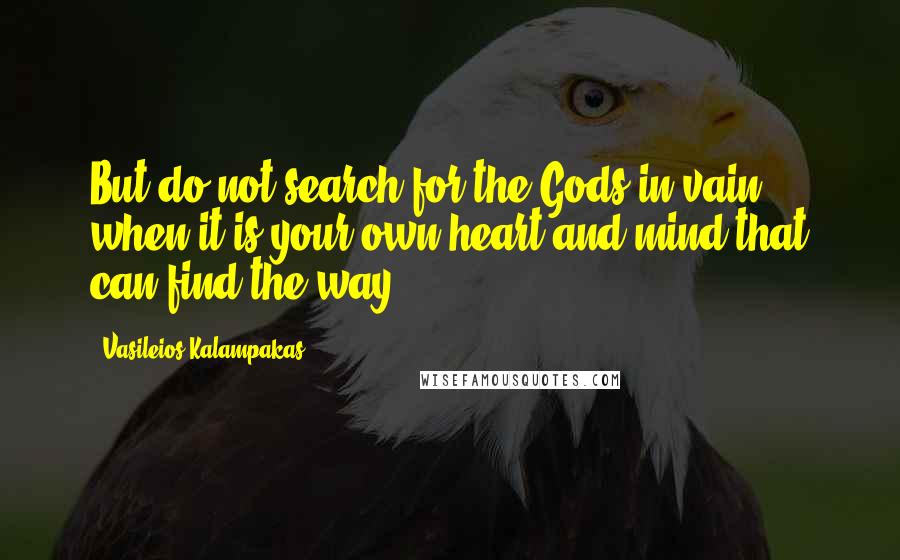 But do not search for the Gods in vain when it is your own heart and mind that can find the way.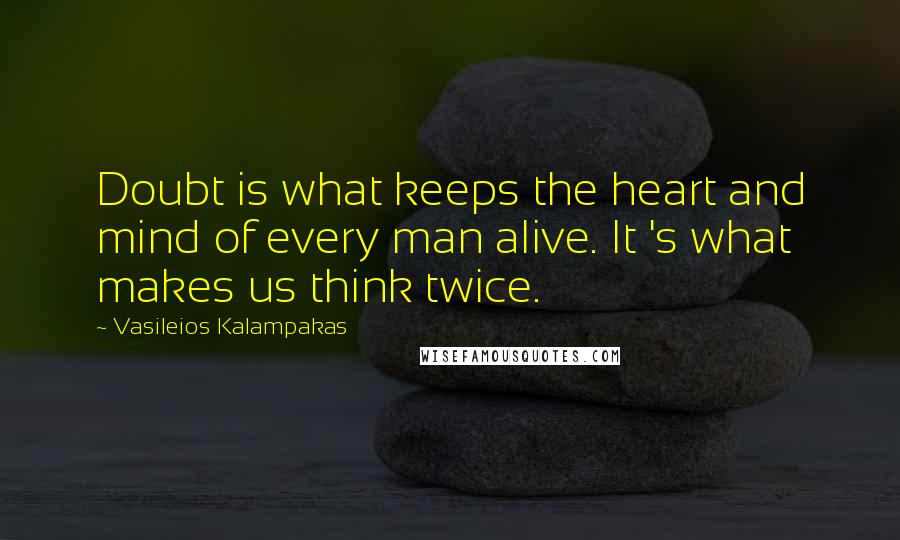 Doubt is what keeps the heart and mind of every man alive. It 's what makes us think twice.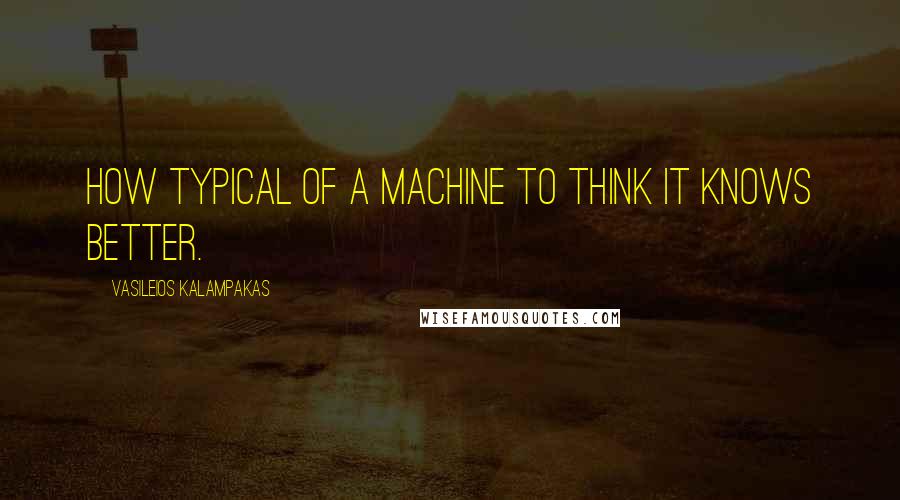 How typical of a machine to think it knows better.