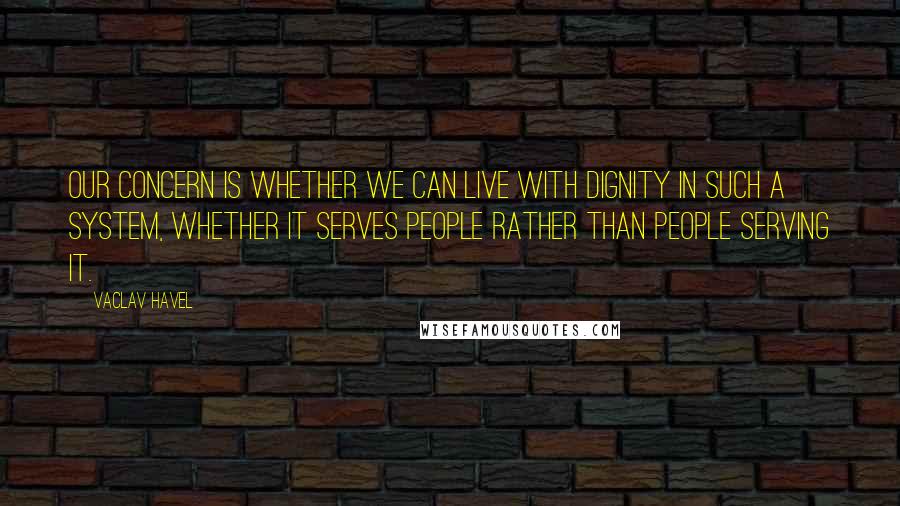 Our concern is whether we can live with dignity in such a system, whether it serves people rather than people serving it.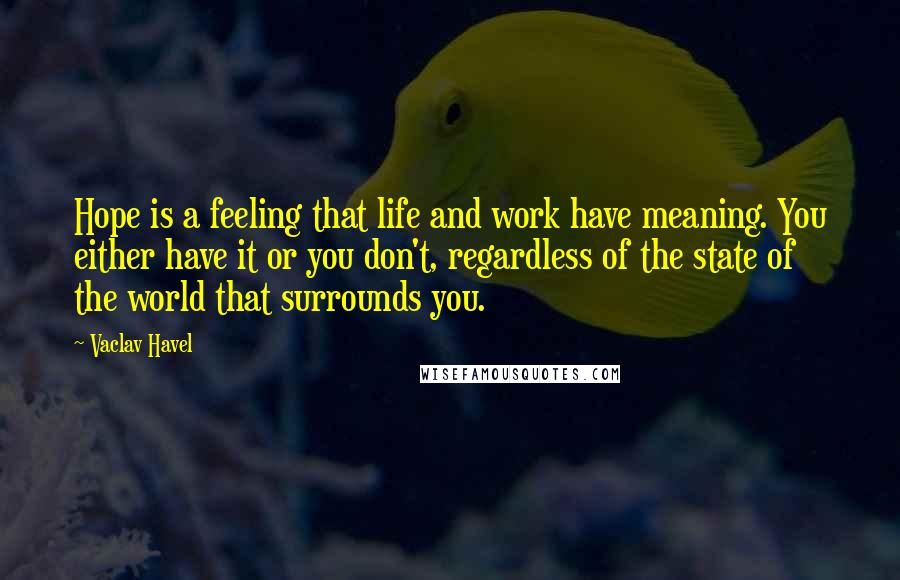 Hope is a feeling that life and work have meaning. You either have it or you don't, regardless of the state of the world that surrounds you.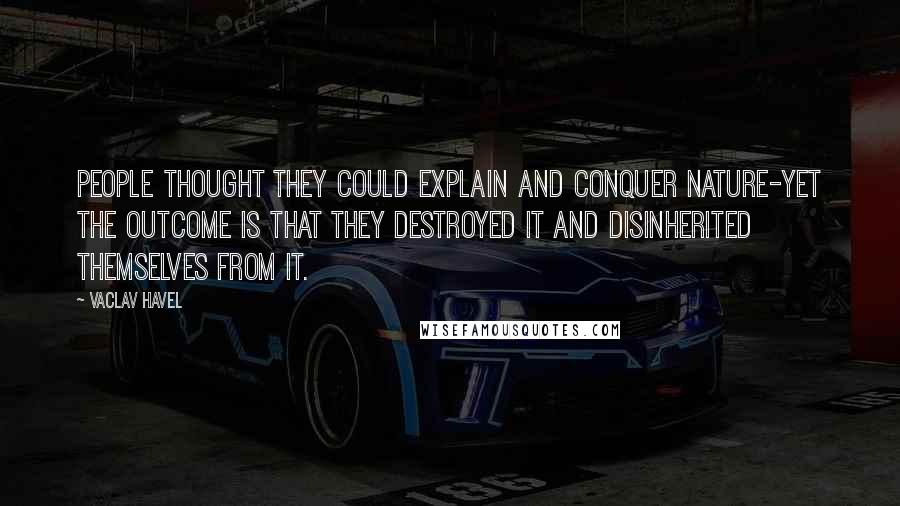 People thought they could explain and conquer nature-yet the outcome is that they destroyed it and disinherited themselves from it.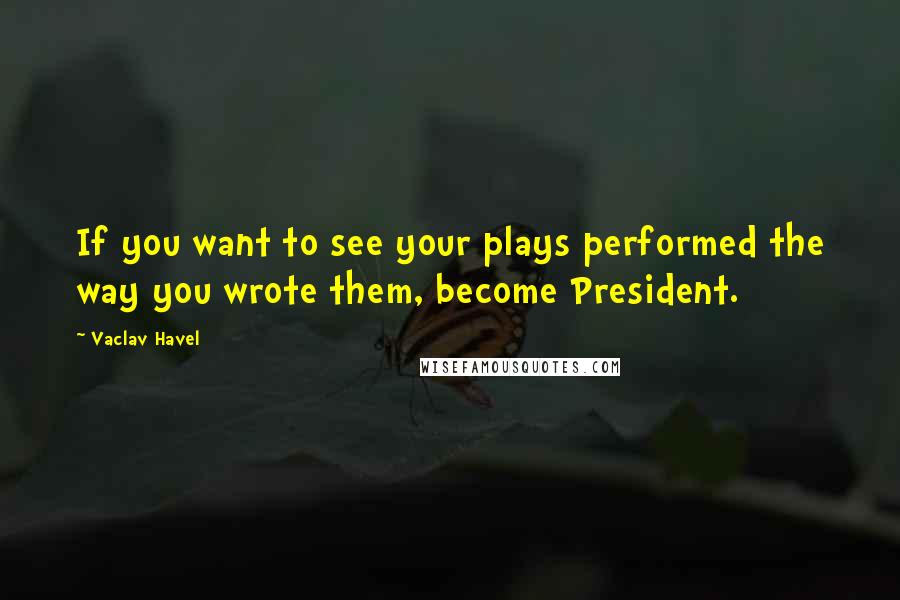 If you want to see your plays performed the way you wrote them, become President.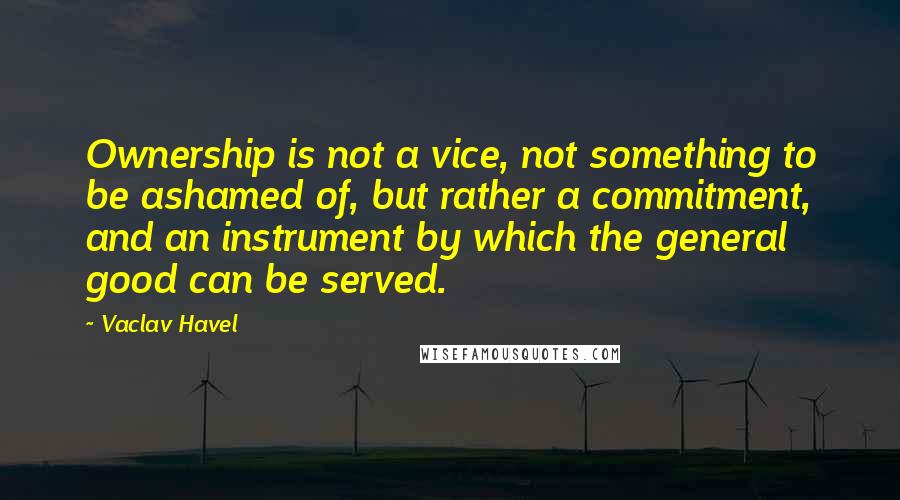 Ownership is not a vice, not something to be ashamed of, but rather a commitment, and an instrument by which the general good can be served.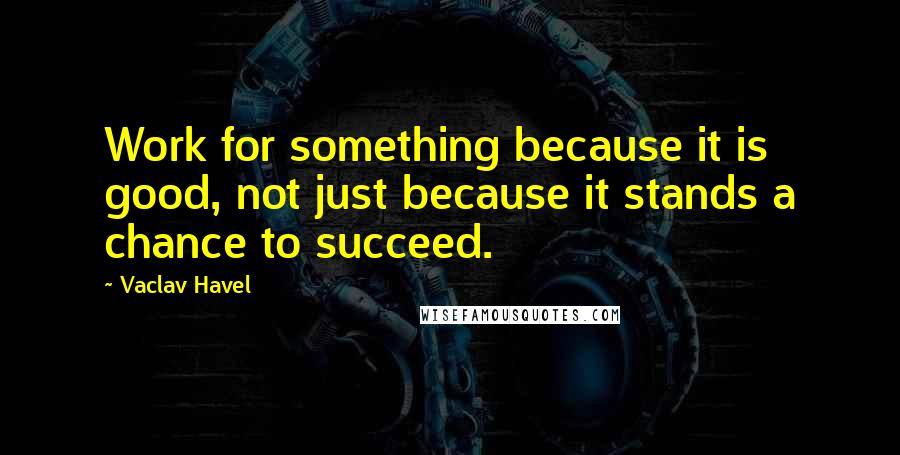 Work for something because it is good, not just because it stands a chance to succeed.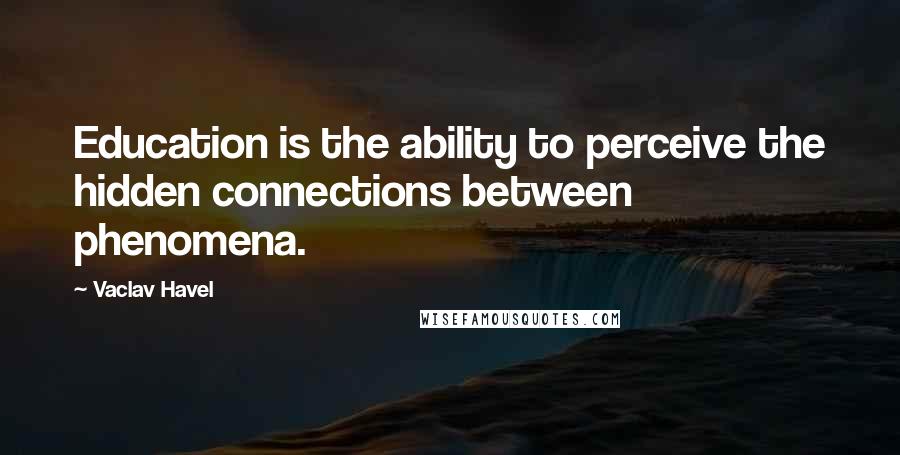 Education is the ability to perceive the hidden connections between phenomena.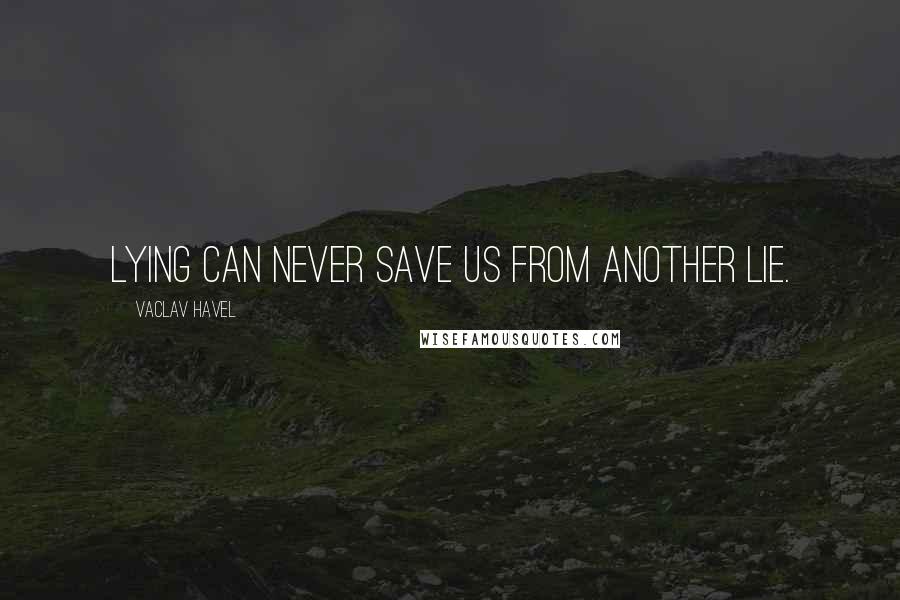 Lying can never save us from another lie.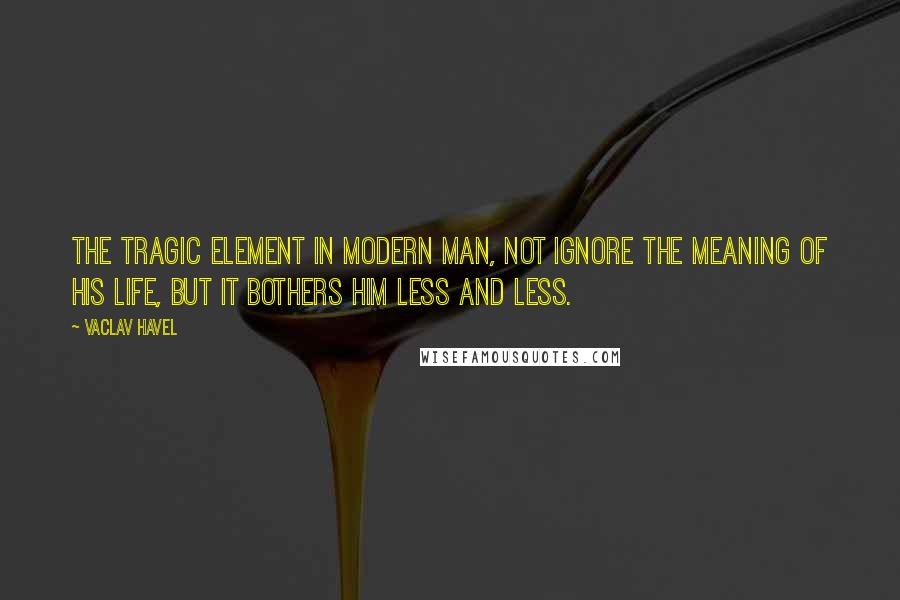 The tragic element in modern man, not ignore the meaning of his life, but it bothers him less and less.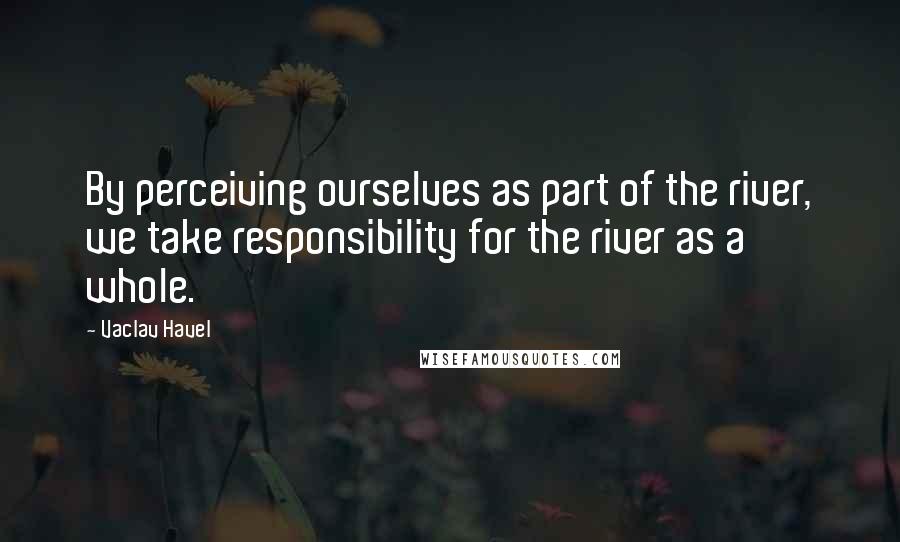 By perceiving ourselves as part of the river, we take responsibility for the river as a whole.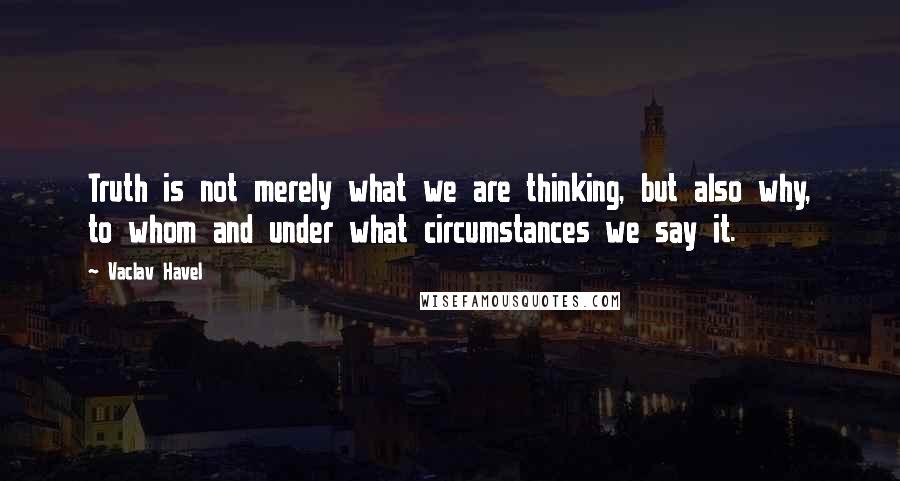 Truth is not merely what we are thinking, but also why, to whom and under what circumstances we say it.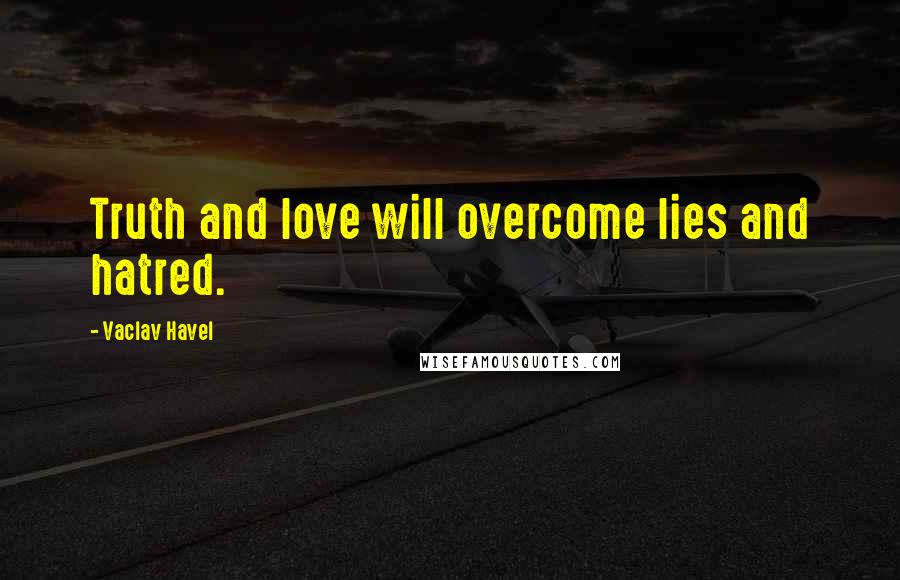 Truth and love will overcome lies and hatred.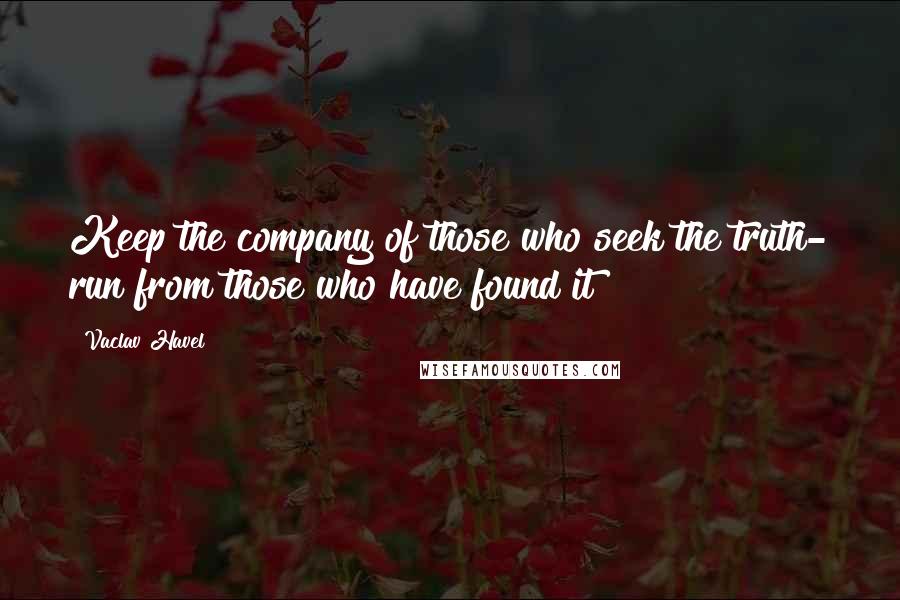 Keep the company of those who seek the truth- run from those who have found it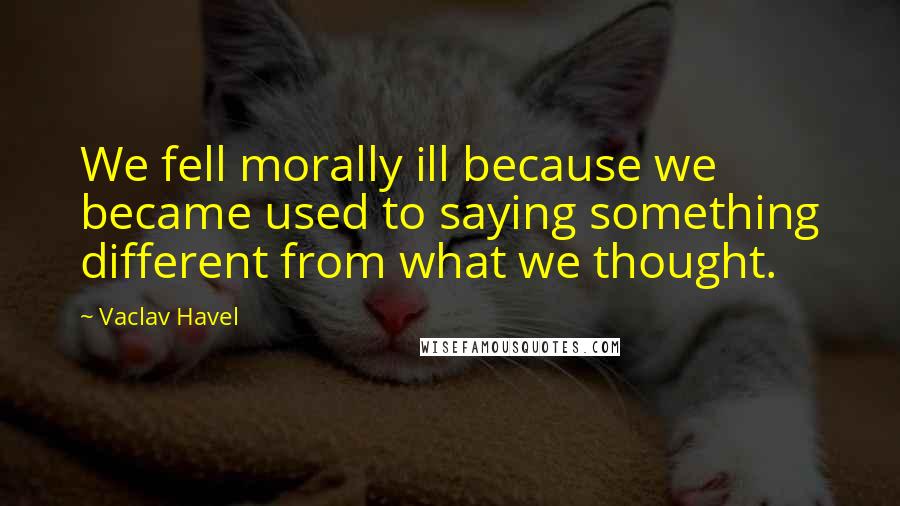 We fell morally ill because we became used to saying something different from what we thought.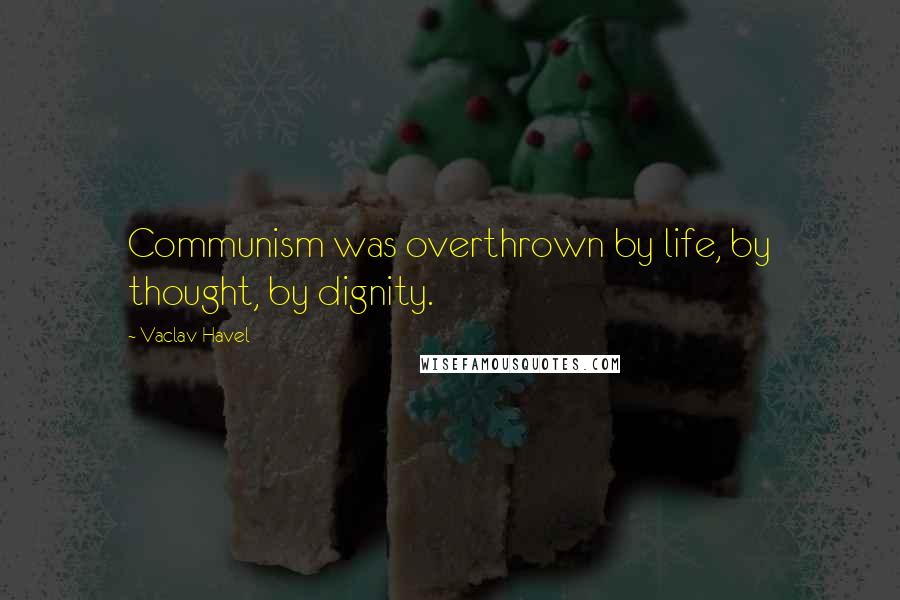 Communism was overthrown by life, by thought, by dignity.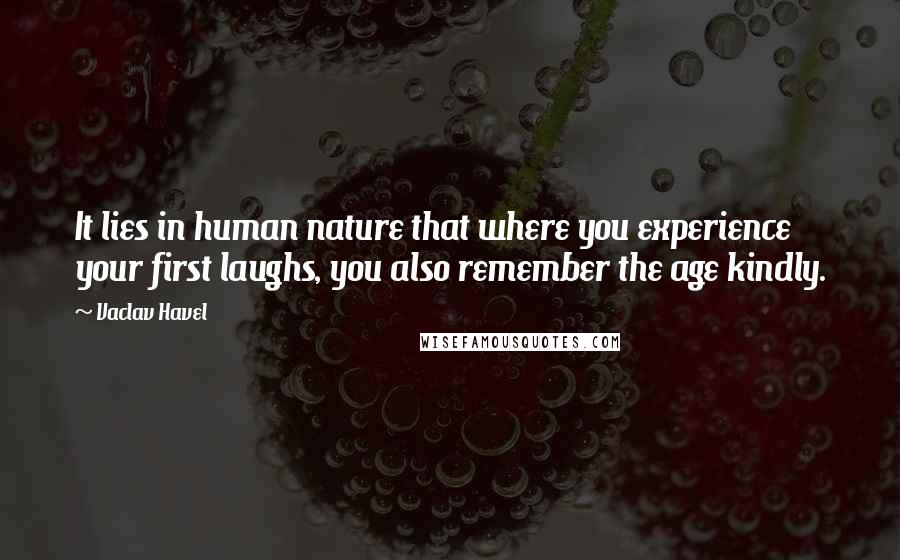 It lies in human nature that where you experience your first laughs, you also remember the age kindly.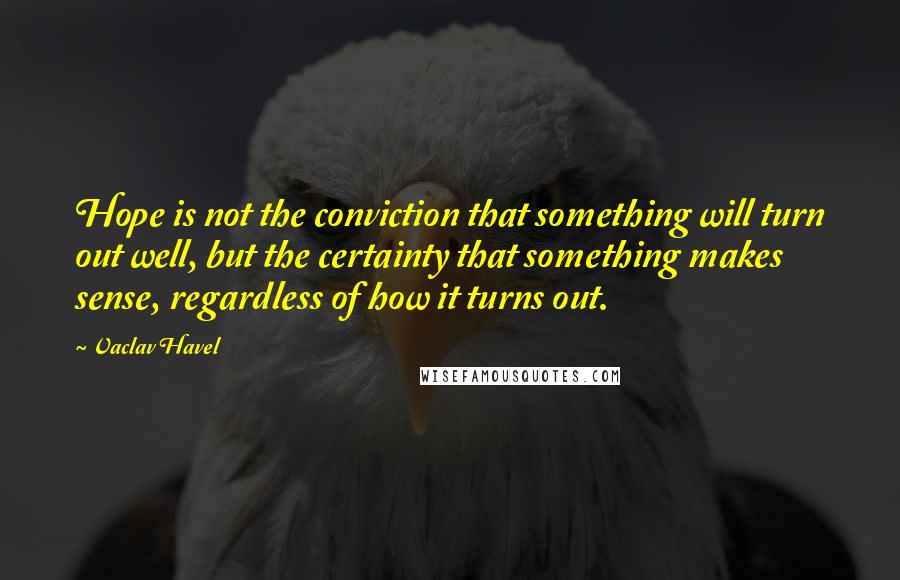 Hope is not the conviction that something will turn out well, but the certainty that something makes sense, regardless of how it turns out.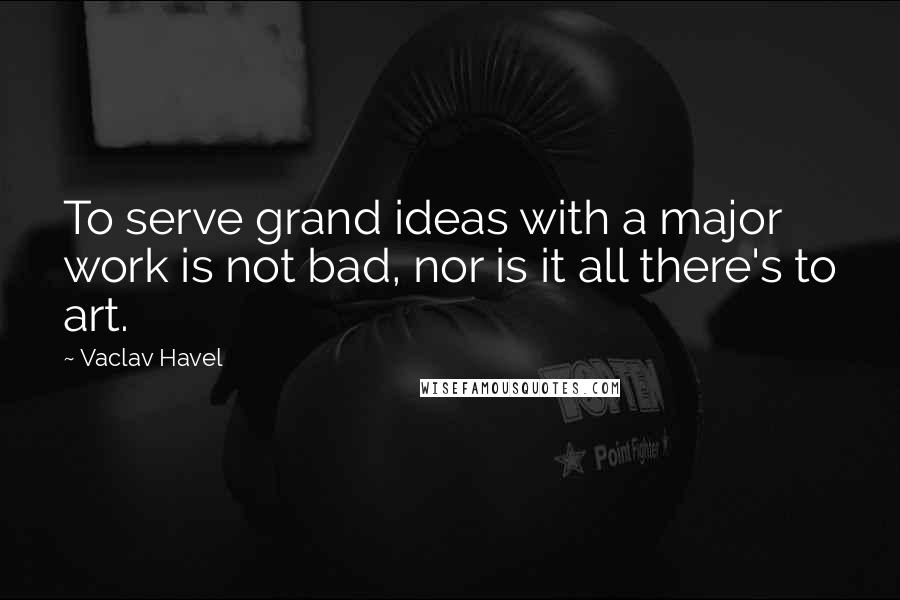 To serve grand ideas with a major work is not bad, nor is it all there's to art.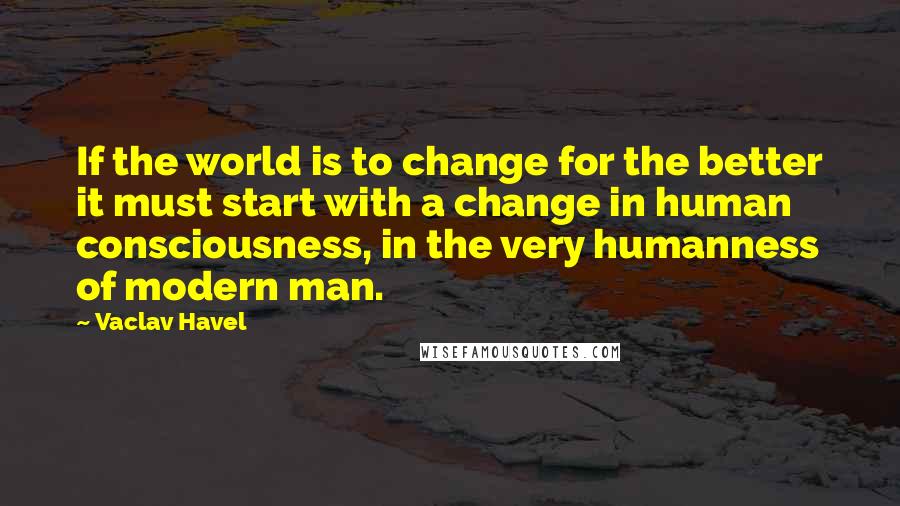 If the world is to change for the better it must start with a change in human consciousness, in the very humanness of modern man.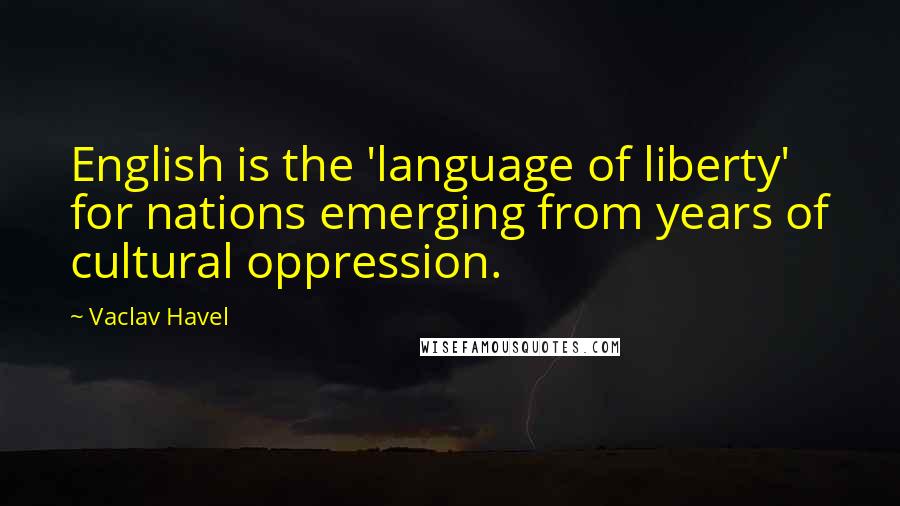 English is the 'language of liberty' for nations emerging from years of cultural oppression.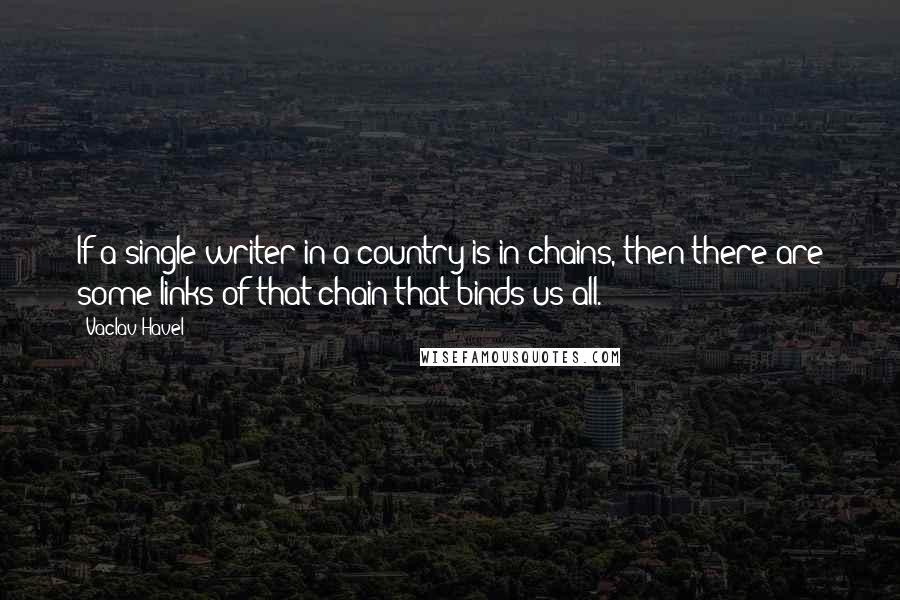 If a single writer in a country is in chains, then there are some links of that chain that binds us all.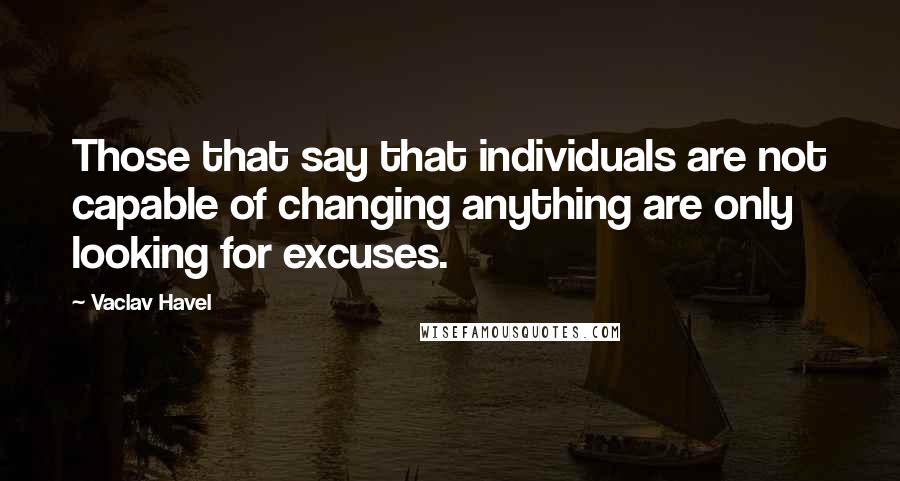 Those that say that individuals are not capable of changing anything are only looking for excuses.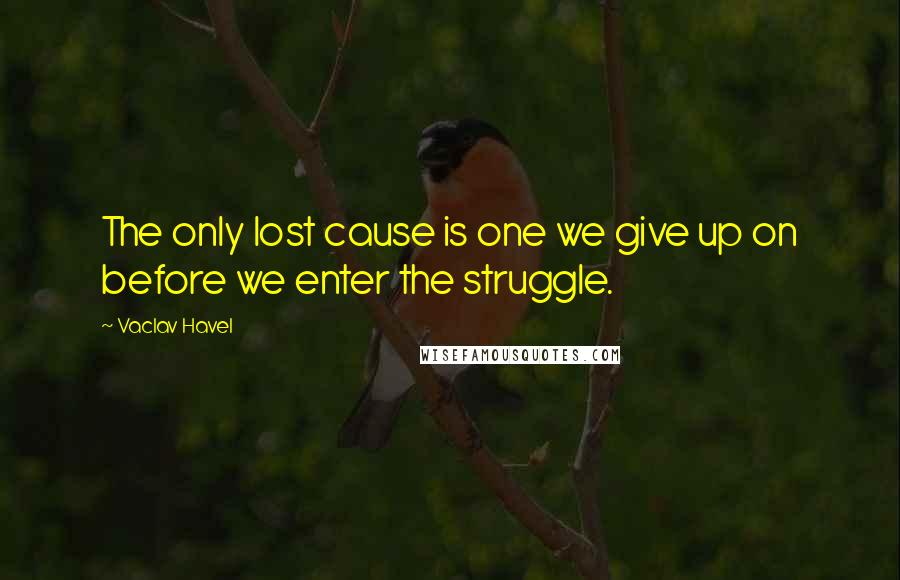 The only lost cause is one we give up on before we enter the struggle.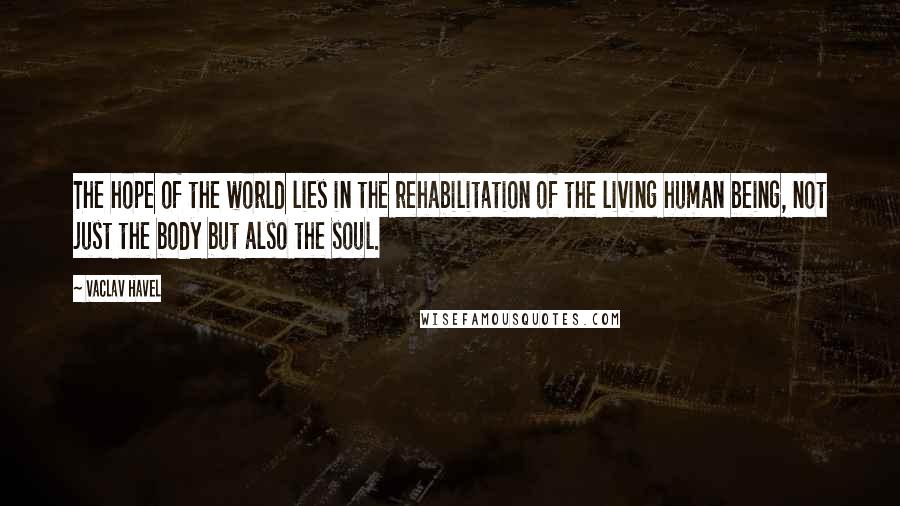 The hope of the world lies in the rehabilitation of the living human being, not just the body but also the soul.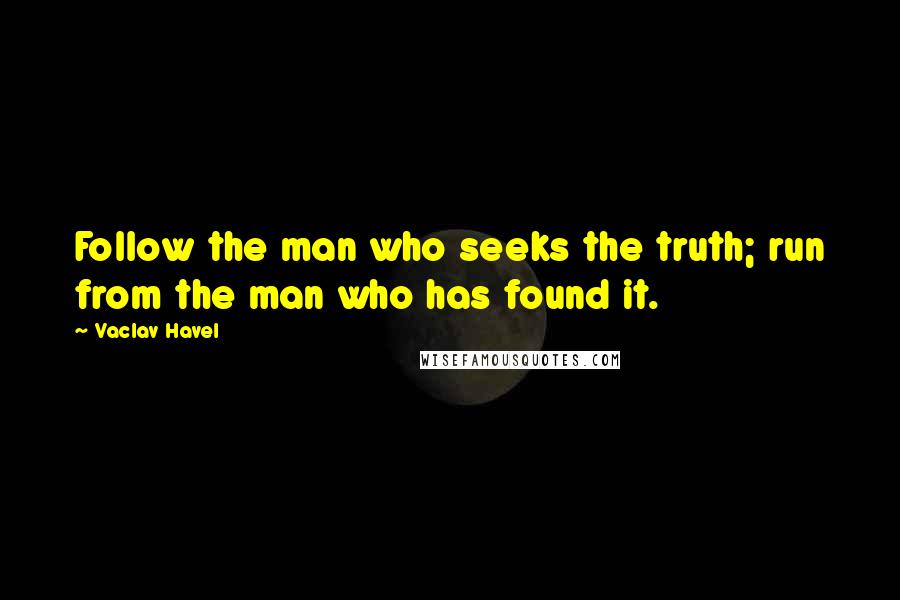 Follow the man who seeks the truth; run from the man who has found it.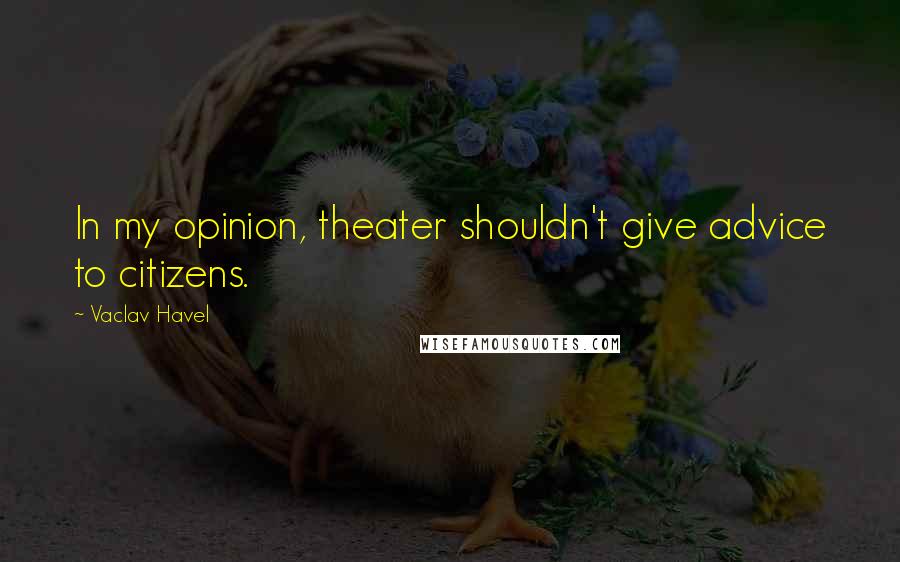 In my opinion, theater shouldn't give advice to citizens.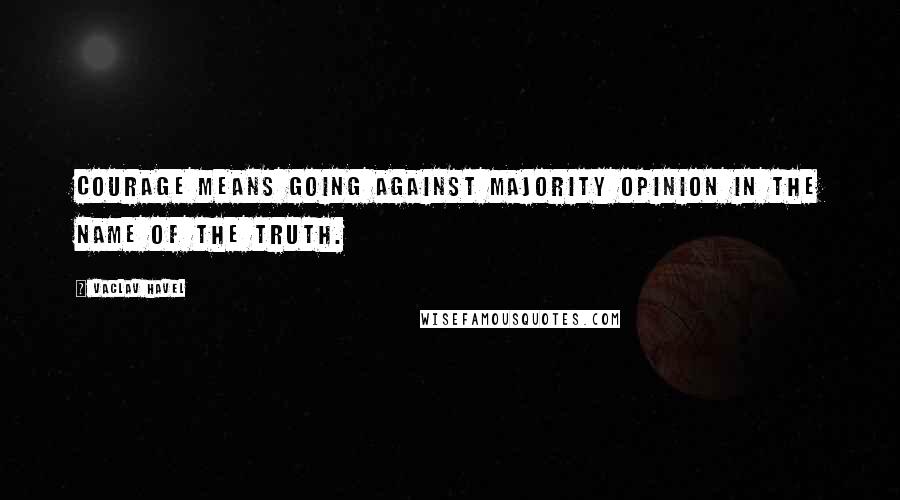 Courage means going against majority opinion in the name of the truth.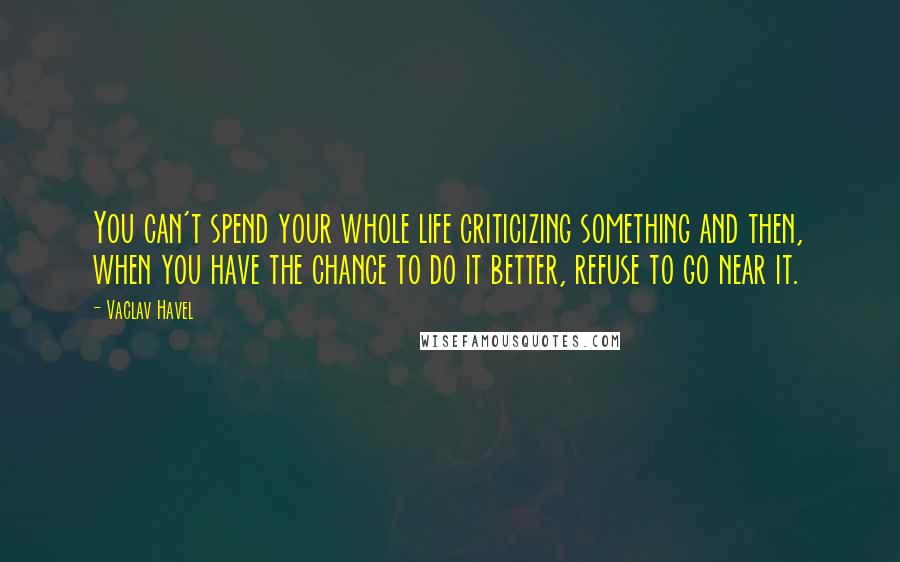 You can't spend your whole life criticizing something and then, when you have the chance to do it better, refuse to go near it.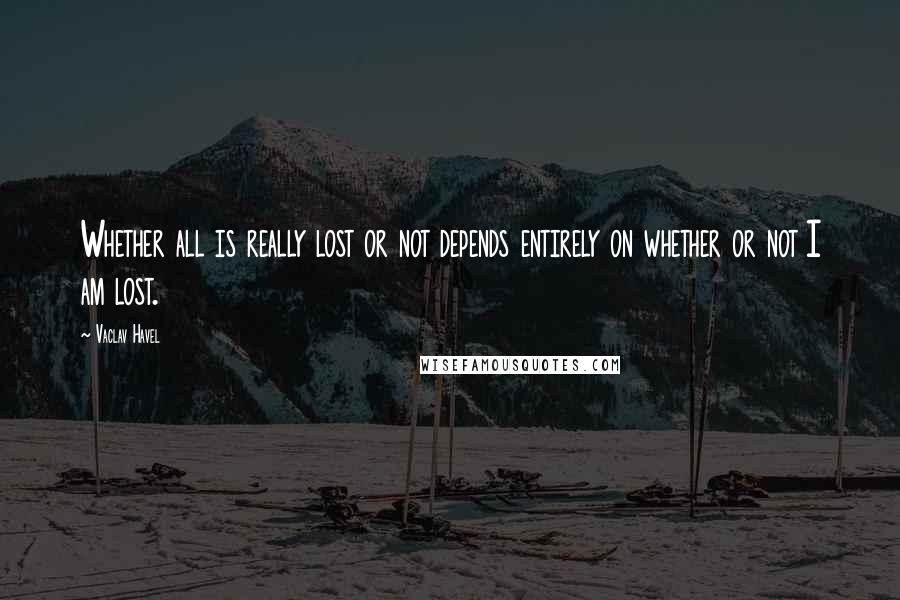 Whether all is really lost or not depends entirely on whether or not I am lost.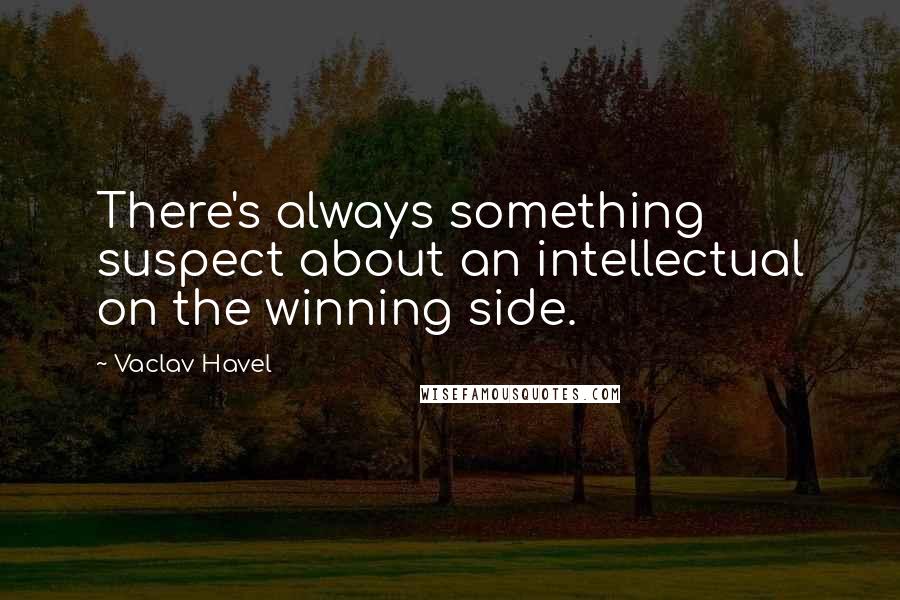 There's always something suspect about an intellectual on the winning side.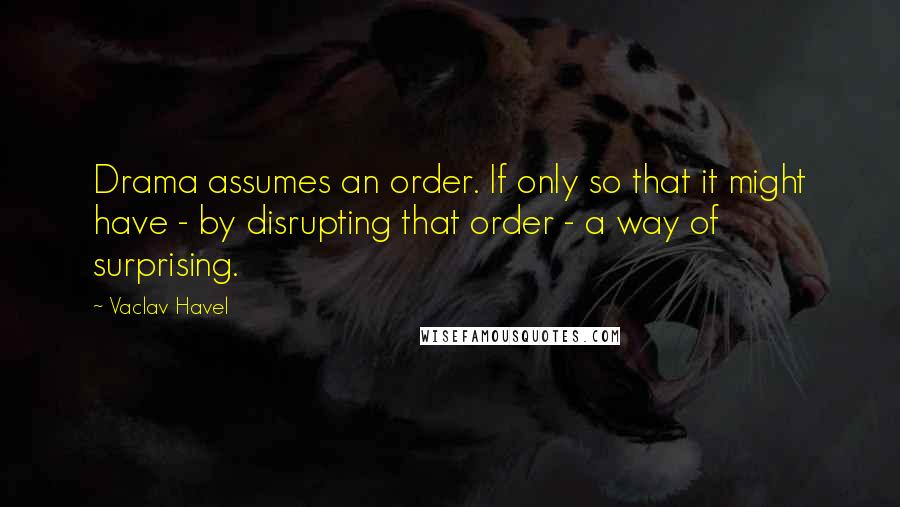 Drama assumes an order. If only so that it might have - by disrupting that order - a way of surprising.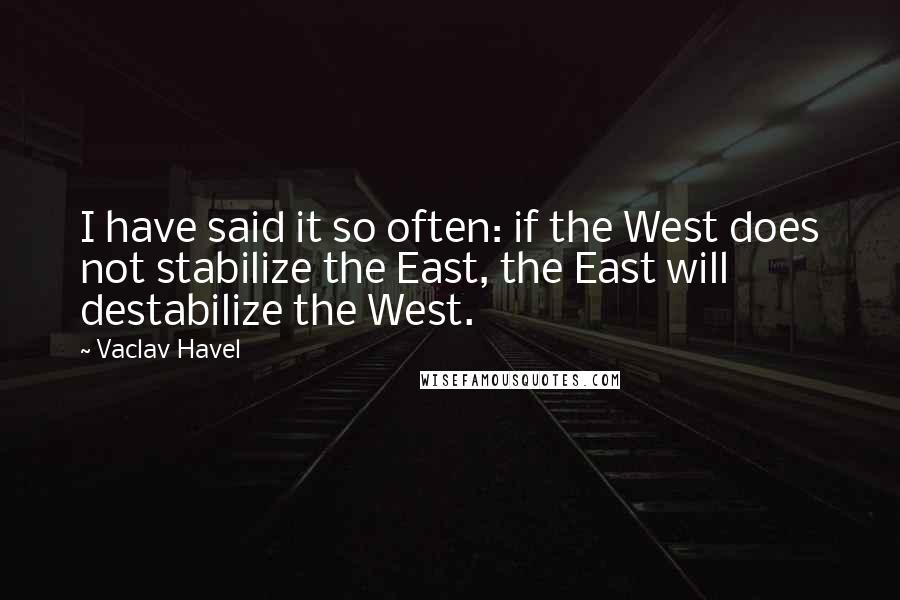 I have said it so often: if the West does not stabilize the East, the East will destabilize the West.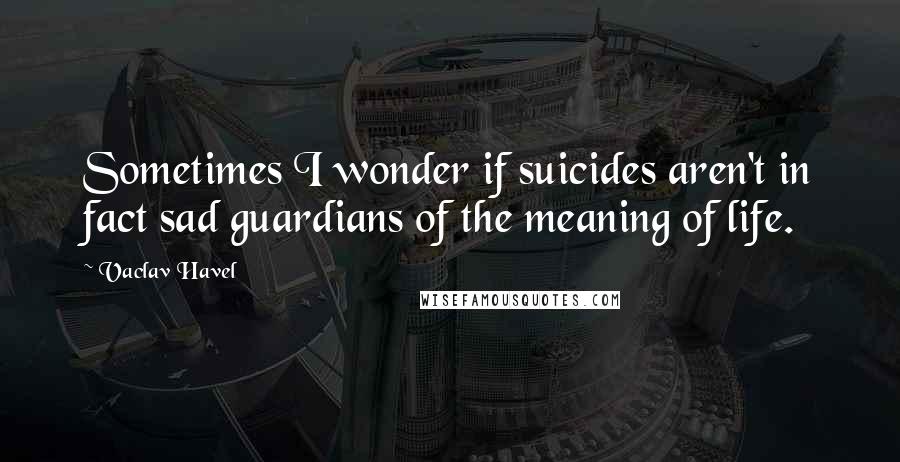 Sometimes I wonder if suicides aren't in fact sad guardians of the meaning of life.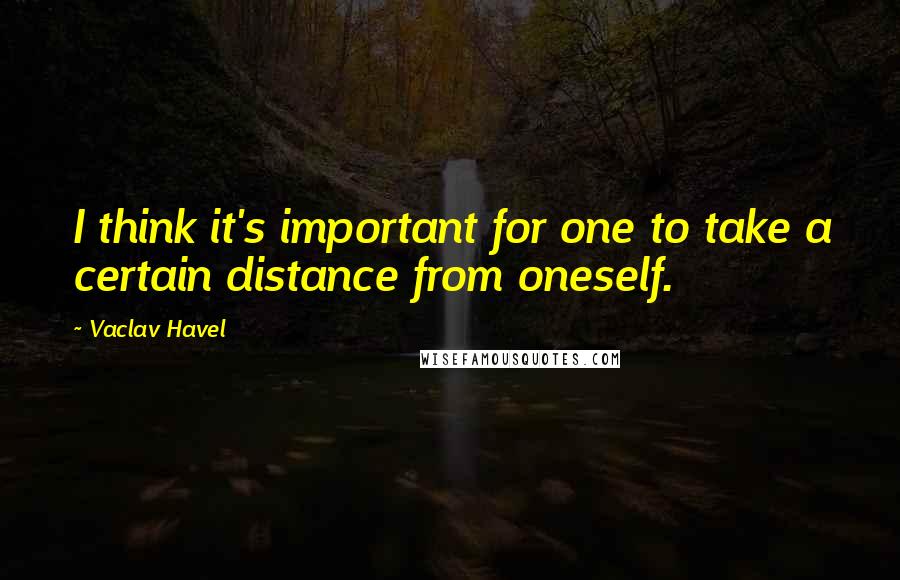 I think it's important for one to take a certain distance from oneself.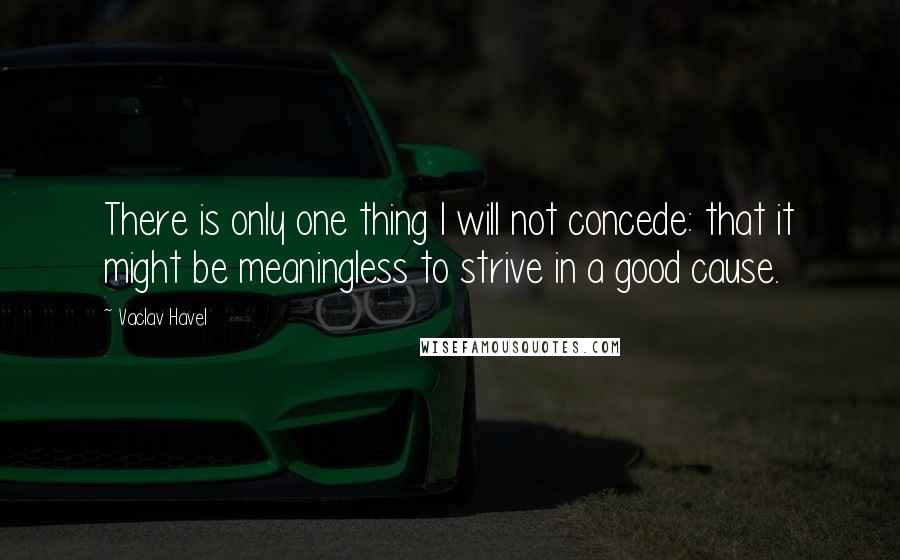 There is only one thing I will not concede: that it might be meaningless to strive in a good cause.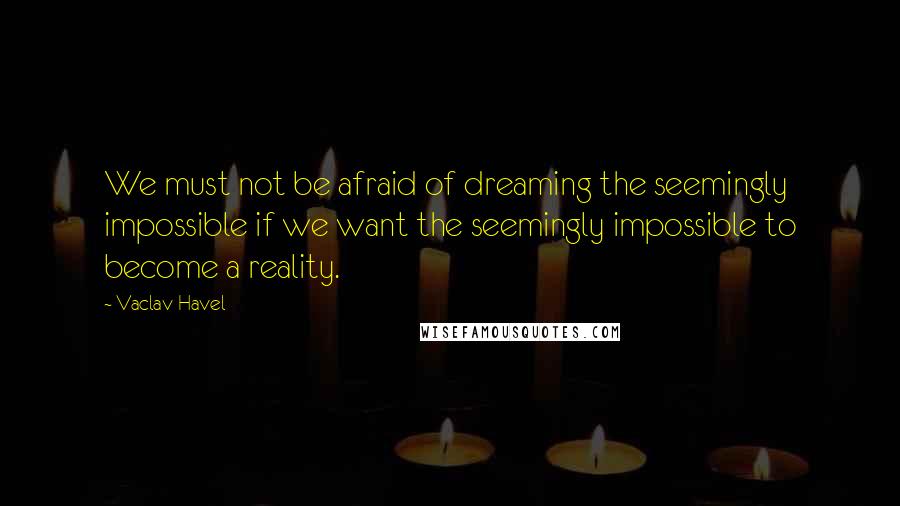 We must not be afraid of dreaming the seemingly impossible if we want the seemingly impossible to become a reality.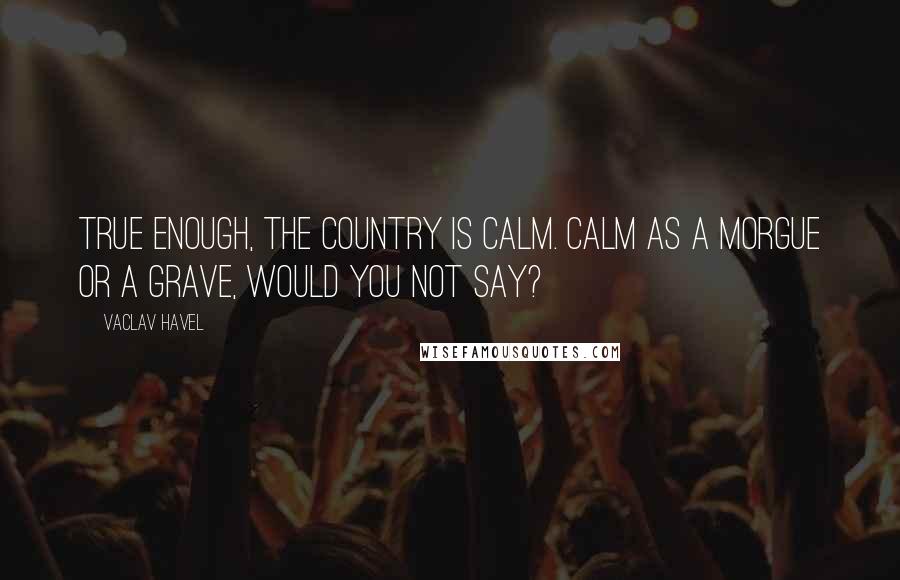 True enough, the country is calm. Calm as a morgue or a grave, would you not say?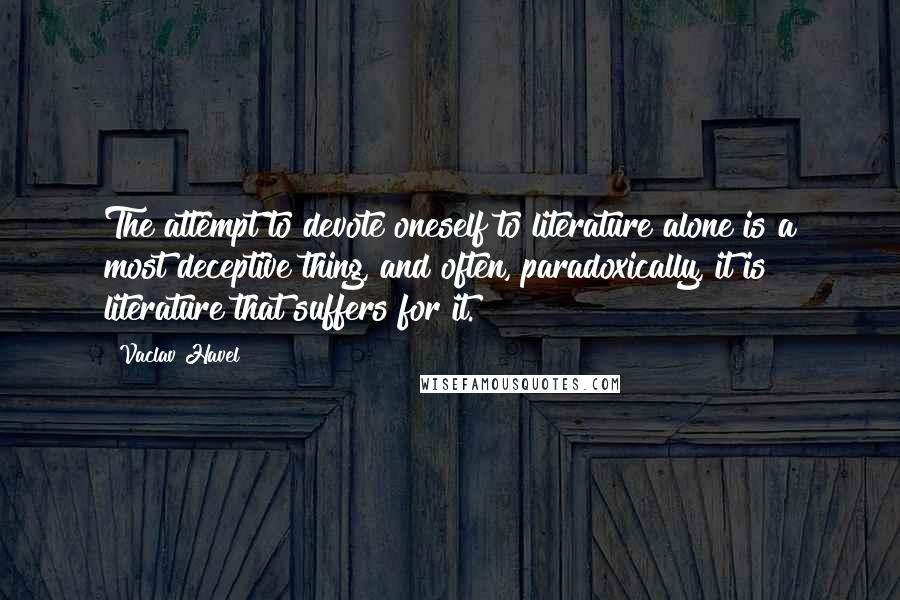 The attempt to devote oneself to literature alone is a most deceptive thing, and often, paradoxically, it is literature that suffers for it.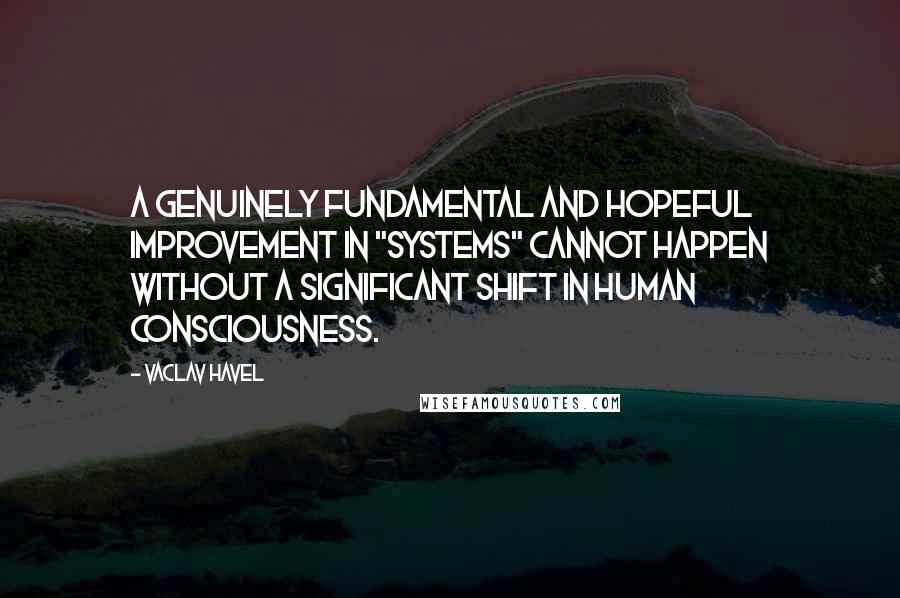 A genuinely fundamental and hopeful improvement in "systems" cannot happen without a significant shift in human consciousness.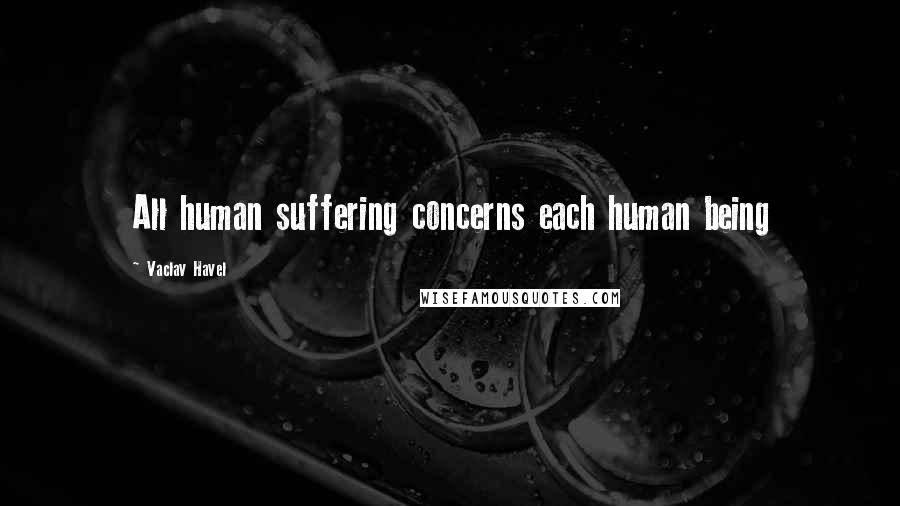 All human suffering concerns each human being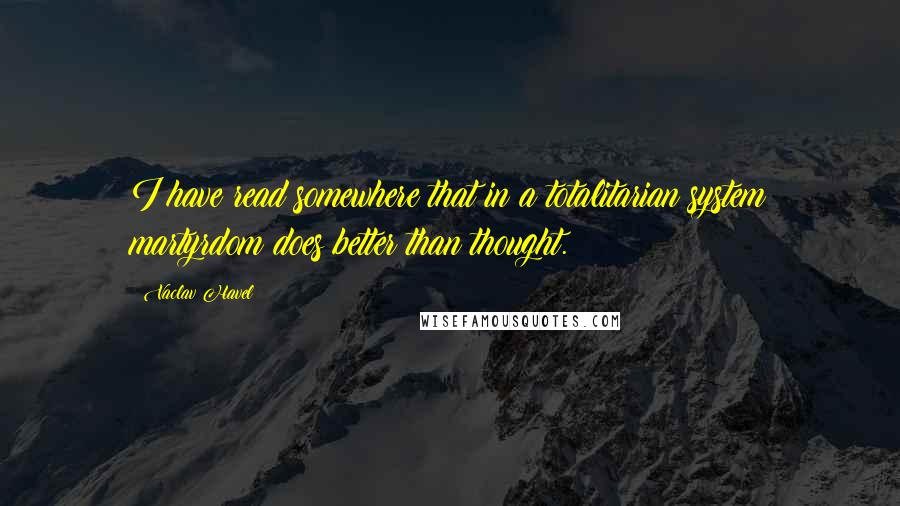 I have read somewhere that in a totalitarian system martyrdom does better than thought.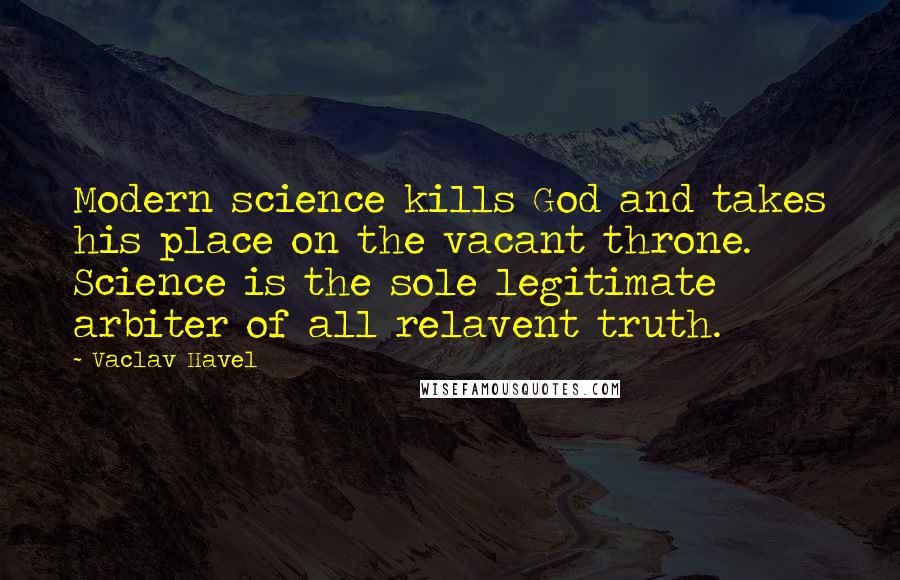 Modern science kills God and takes his place on the vacant throne. Science is the sole legitimate arbiter of all relavent truth.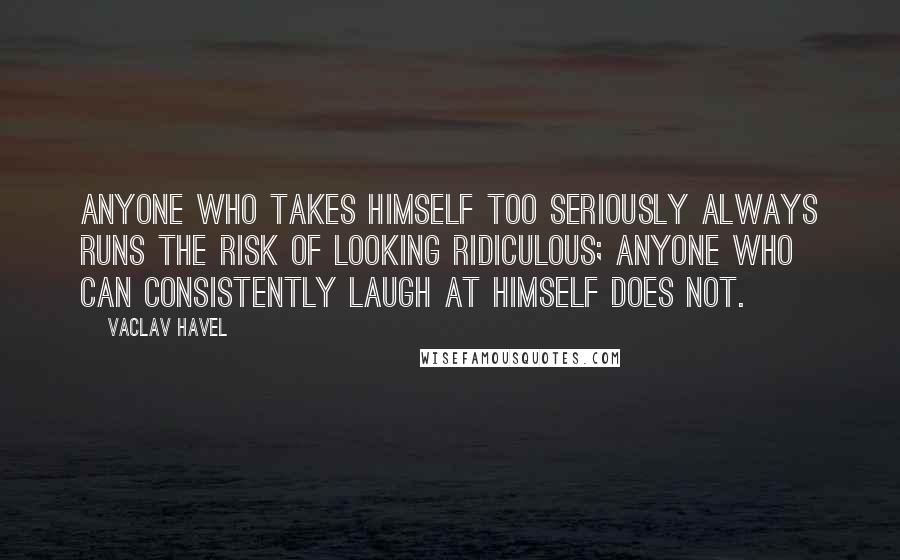 Anyone who takes himself too seriously always runs the risk of looking ridiculous; anyone who can consistently laugh at himself does not.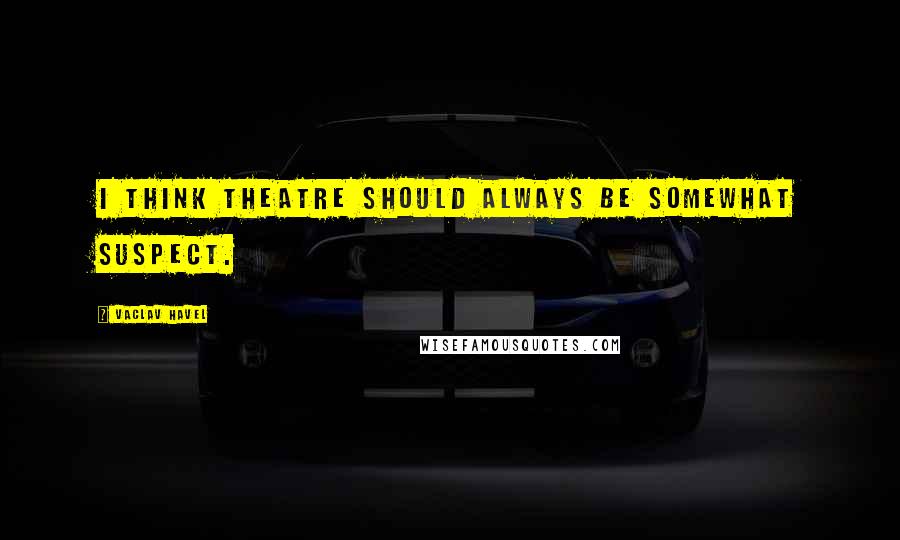 I think theatre should always be somewhat suspect.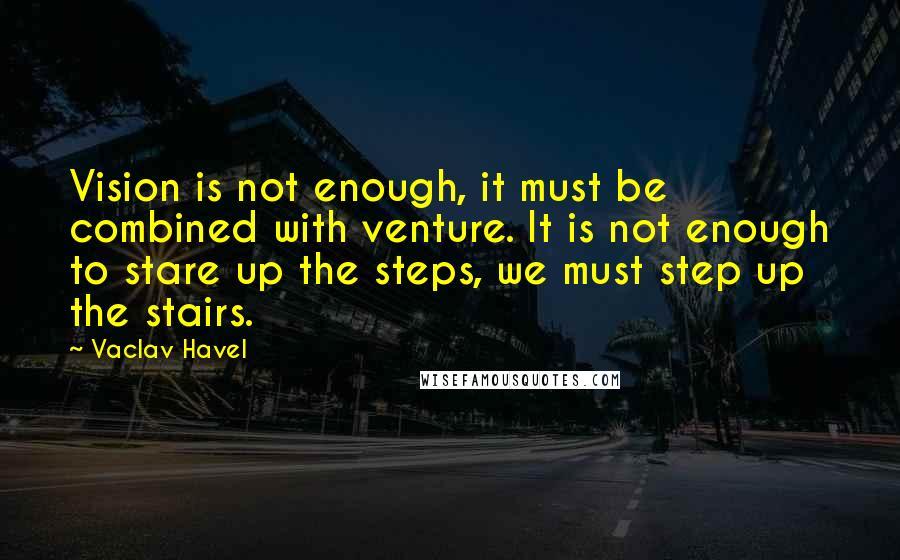 Vision is not enough, it must be combined with venture. It is not enough to stare up the steps, we must step up the stairs.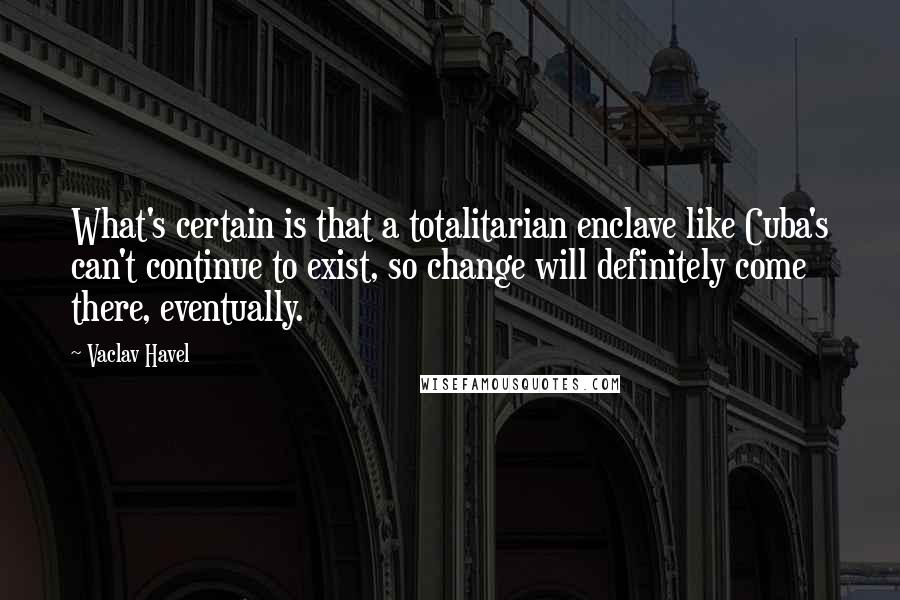 What's certain is that a totalitarian enclave like Cuba's can't continue to exist, so change will definitely come there, eventually.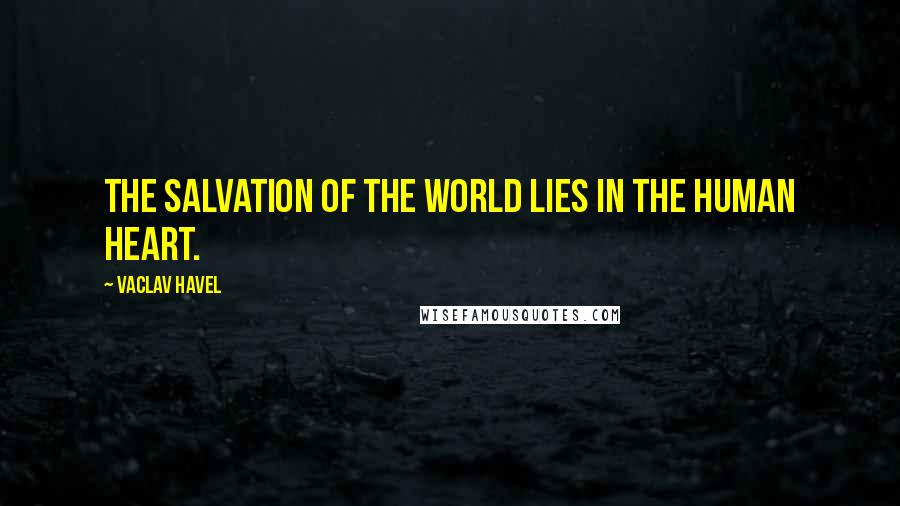 The salvation of the world lies in the human heart.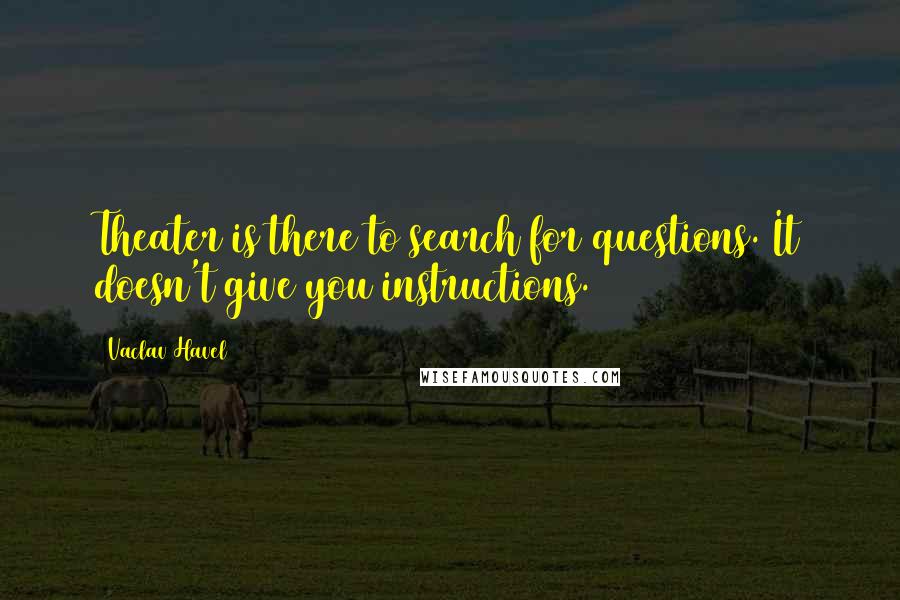 Theater is there to search for questions. It doesn't give you instructions.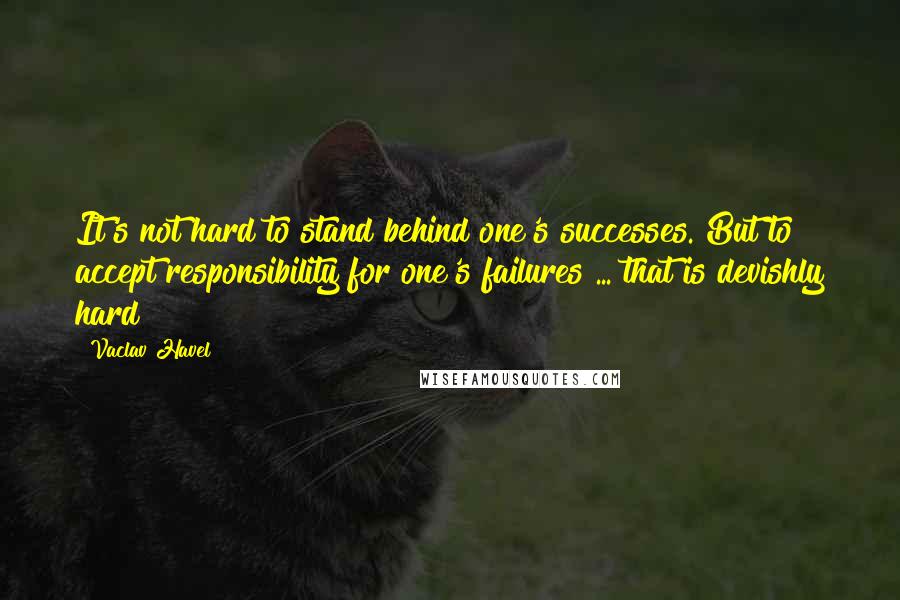 It's not hard to stand behind one's successes. But to accept responsibility for one's failures ... that is devishly hard!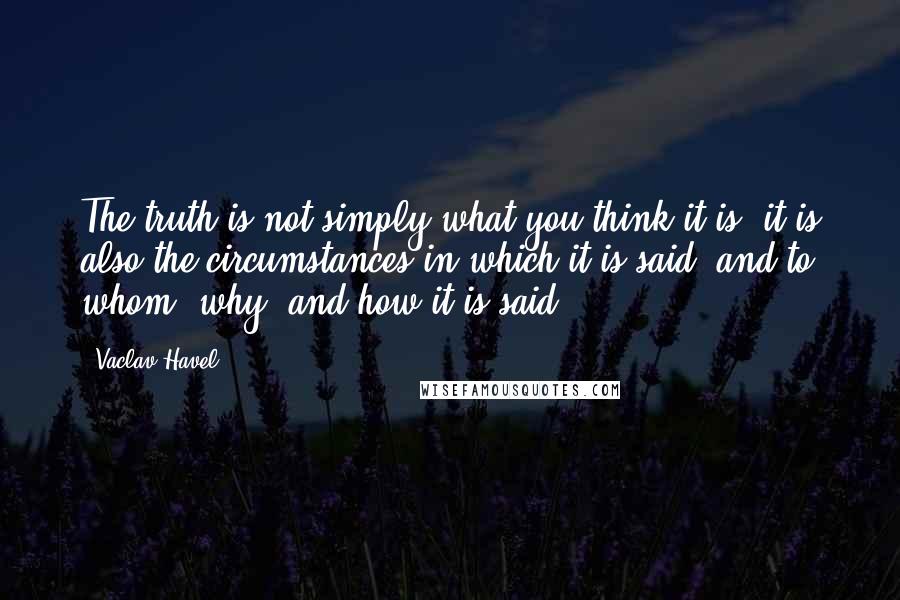 The truth is not simply what you think it is; it is also the circumstances in which it is said, and to whom, why, and how it is said.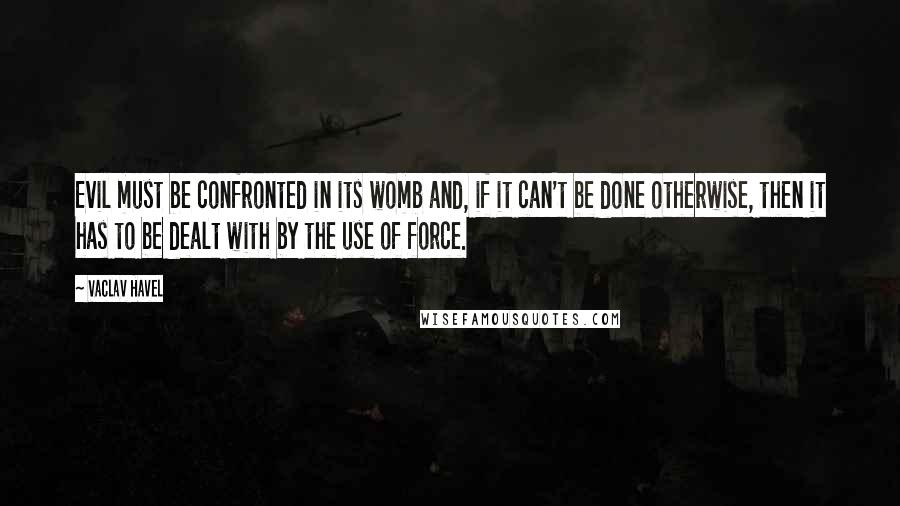 Evil must be confronted in its womb and, if it can't be done otherwise, then it has to be dealt with by the use of force.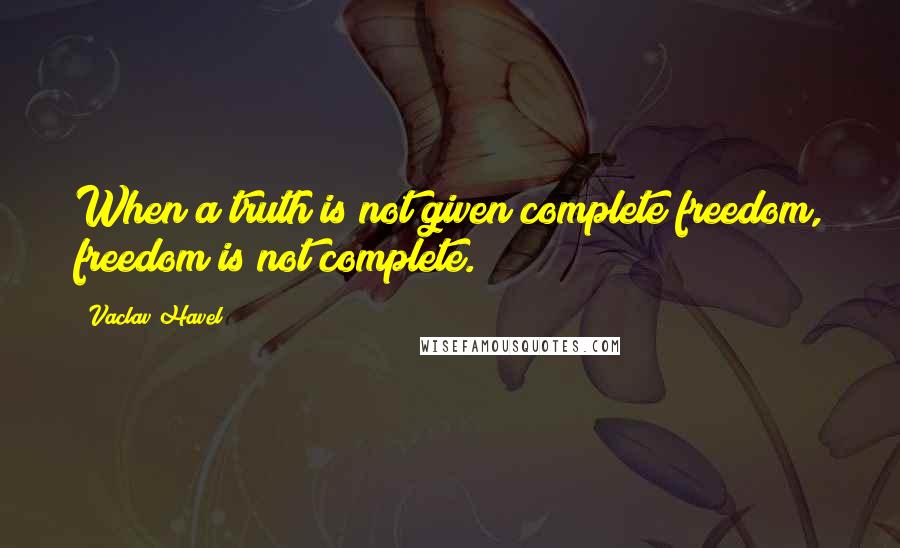 When a truth is not given complete freedom, freedom is not complete.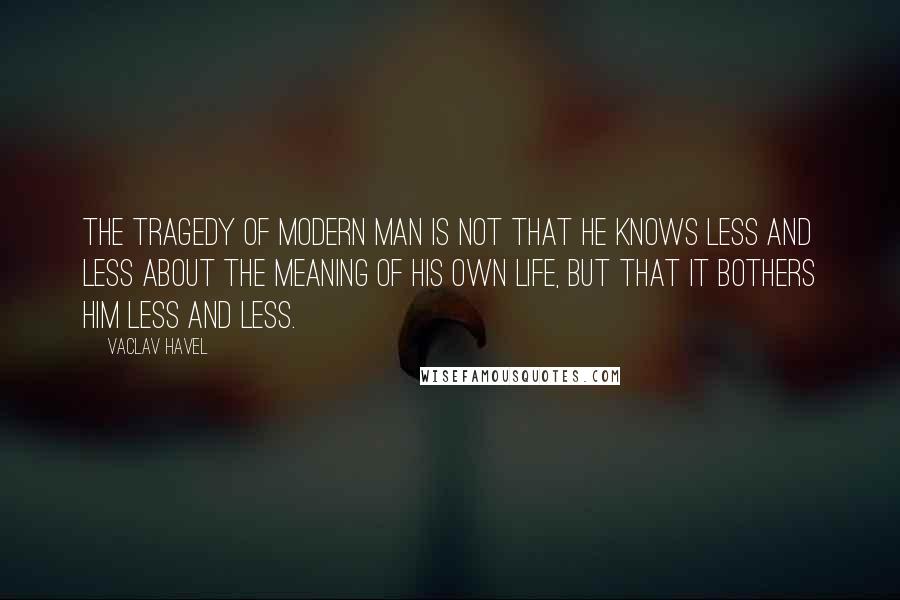 The tragedy of modern man is not that he knows less and less about the meaning of his own life, but that it bothers him less and less.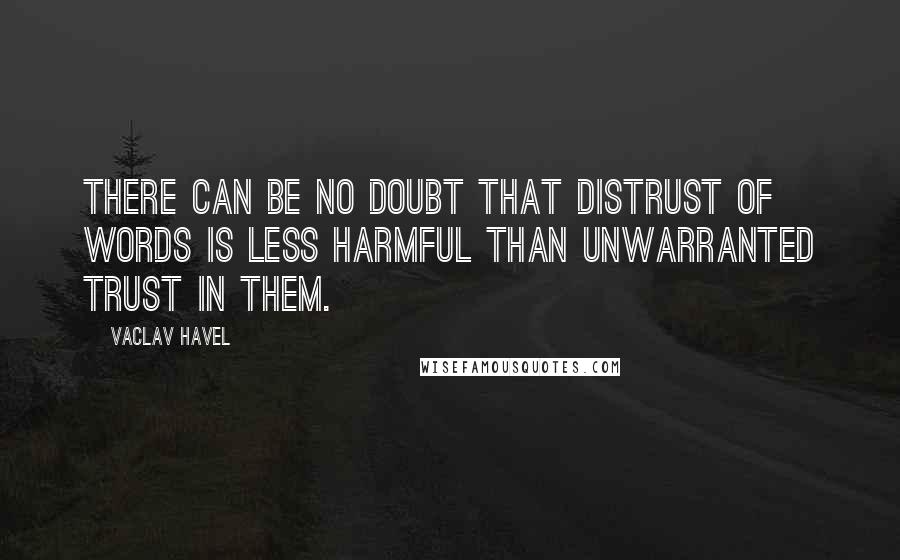 There can be no doubt that distrust of words is less harmful than unwarranted trust in them.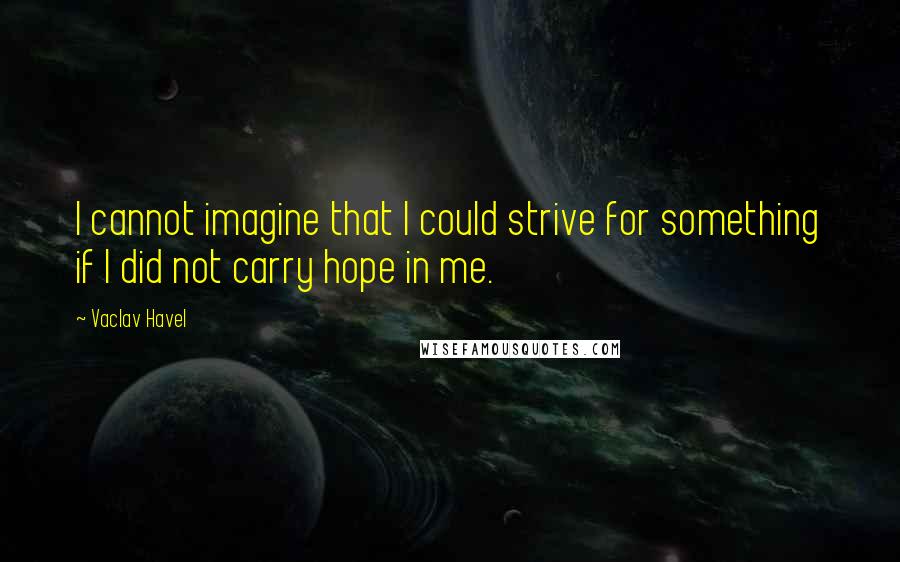 I cannot imagine that I could strive for something if I did not carry hope in me.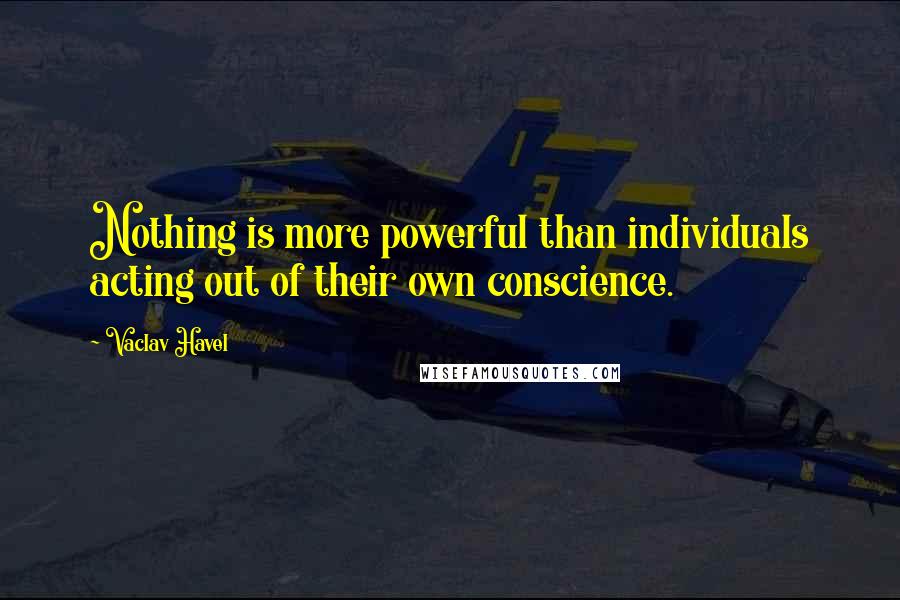 Nothing is more powerful than individuals acting out of their own conscience.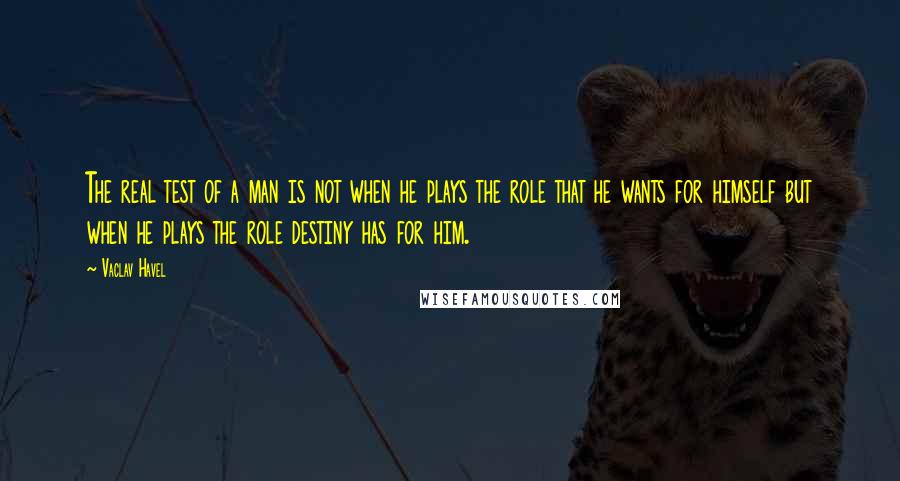 The real test of a man is not when he plays the role that he wants for himself but when he plays the role destiny has for him.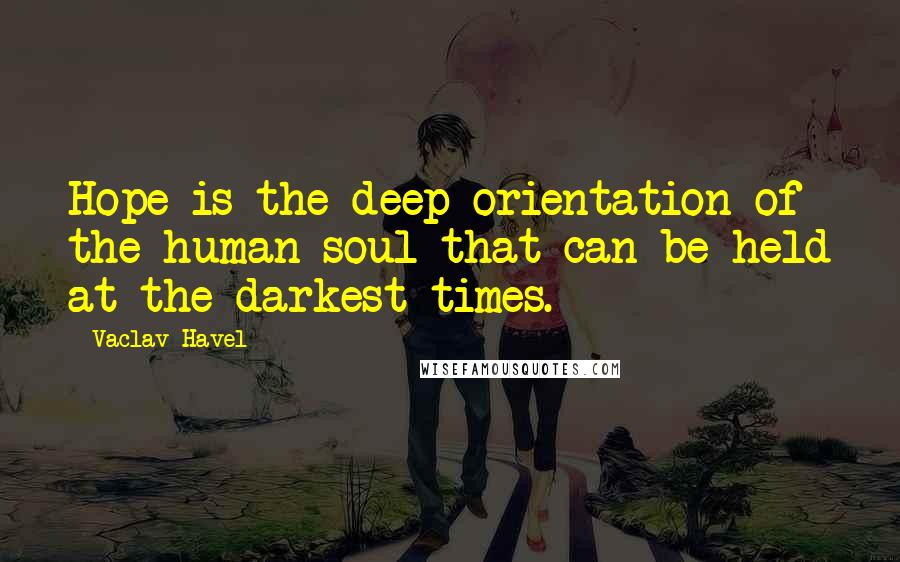 Hope is the deep orientation of the human soul that can be held at the darkest times.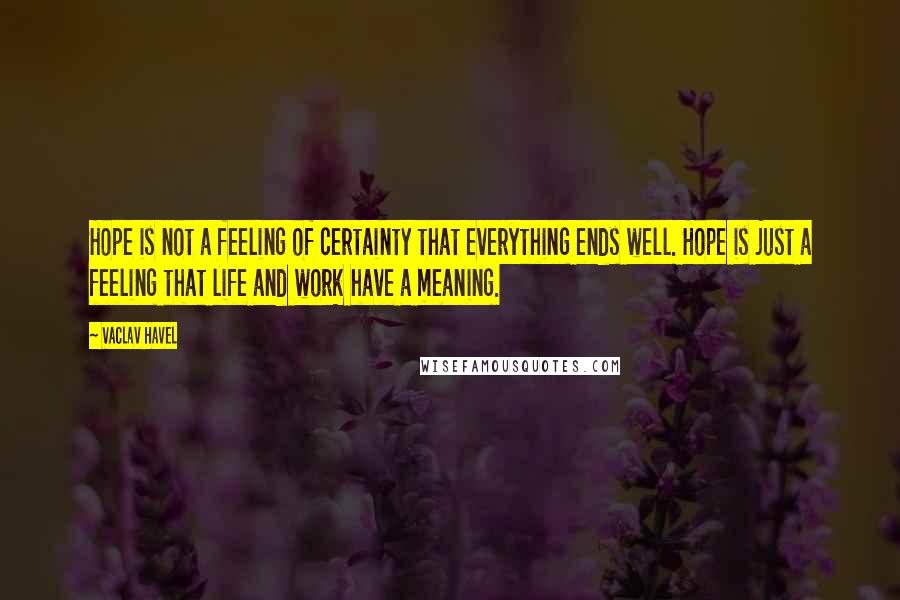 Hope is not a feeling of certainty that everything ends well. Hope is just a feeling that life and work have a meaning.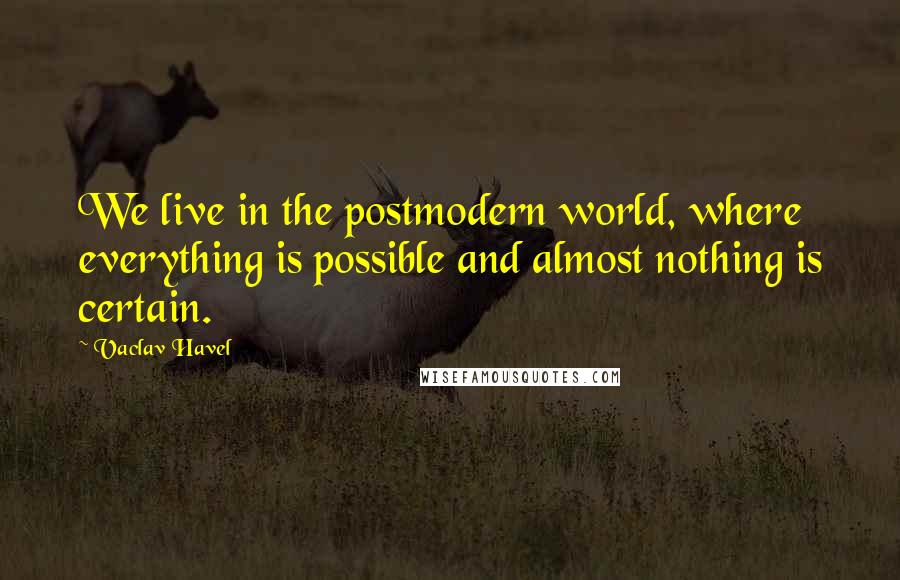 We live in the postmodern world, where everything is possible and almost nothing is certain.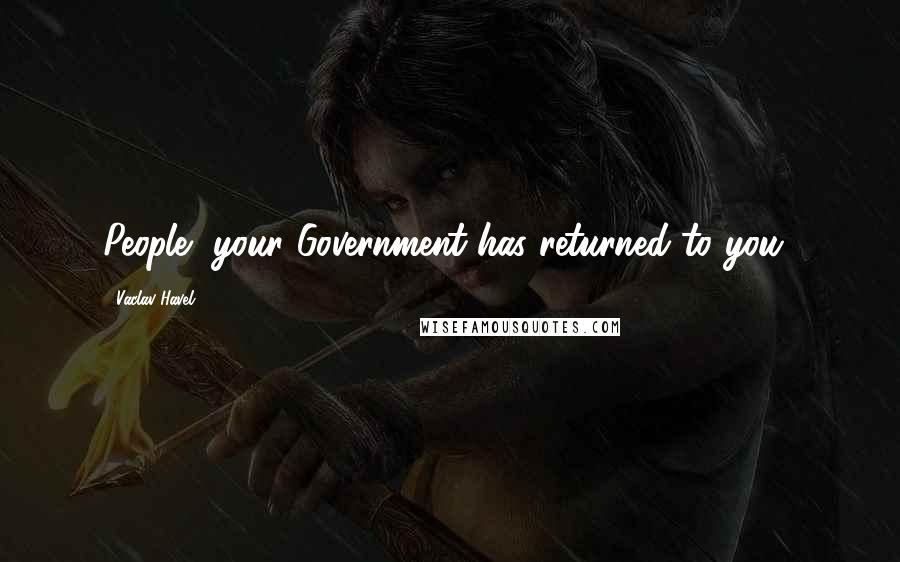 People, your Government has returned to you!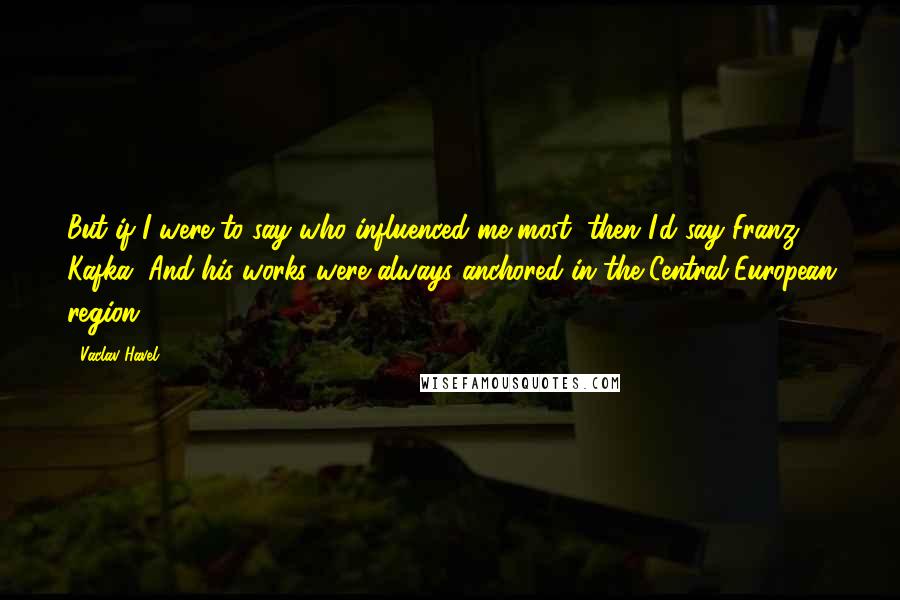 But if I were to say who influenced me most, then I'd say Franz Kafka. And his works were always anchored in the Central European region.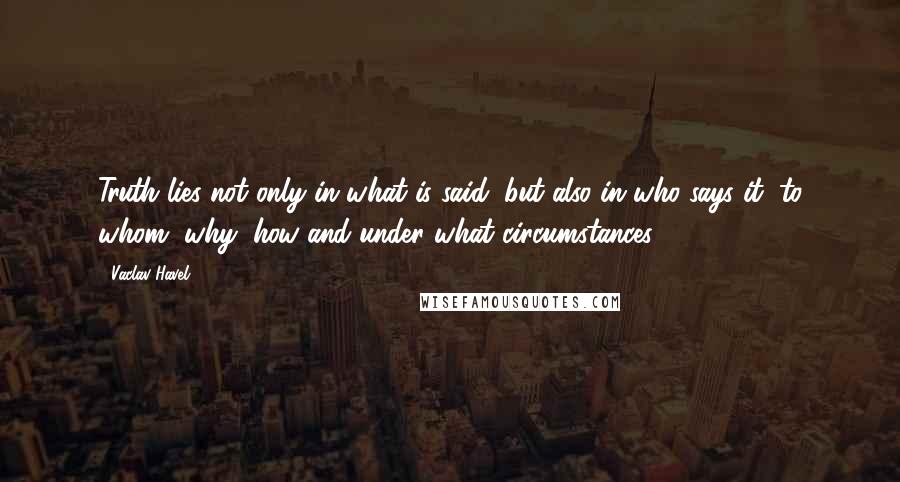 Truth lies not only in what is said, but also in who says it, to whom, why, how and under what circumstances.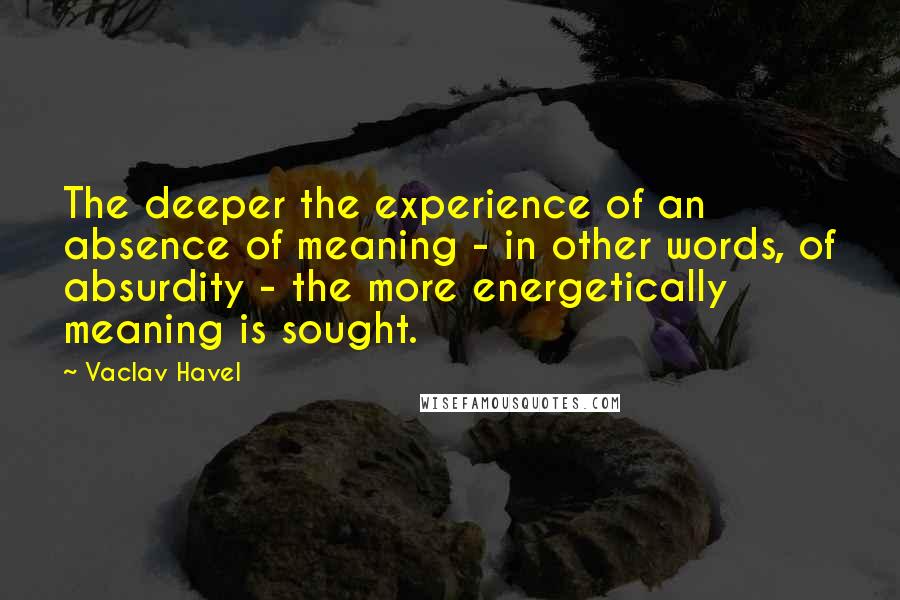 The deeper the experience of an absence of meaning - in other words, of absurdity - the more energetically meaning is sought.