Thorne Smith Quotes
Top 13 wise famous quotes and sayings by Thorne Smith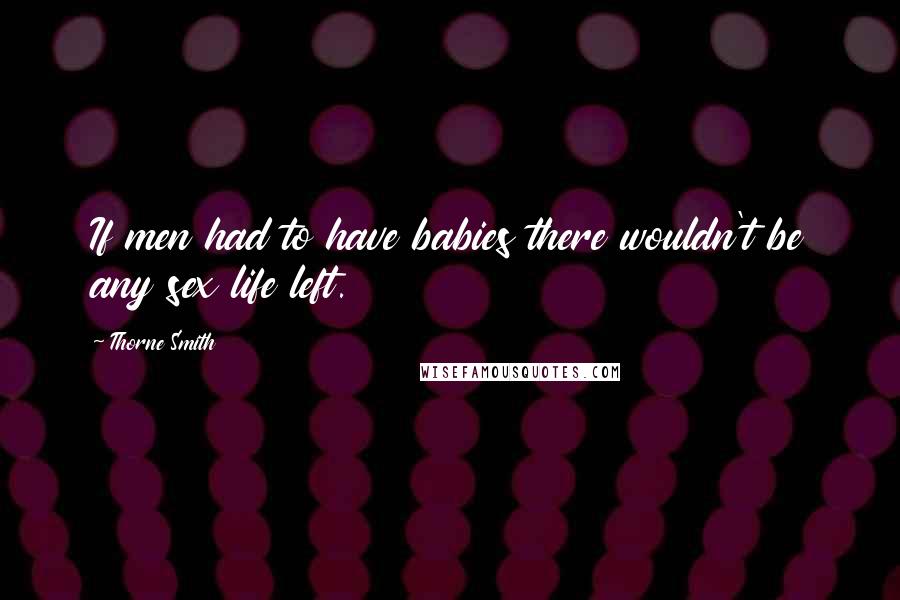 If men had to have babies there wouldn't be any sex life left.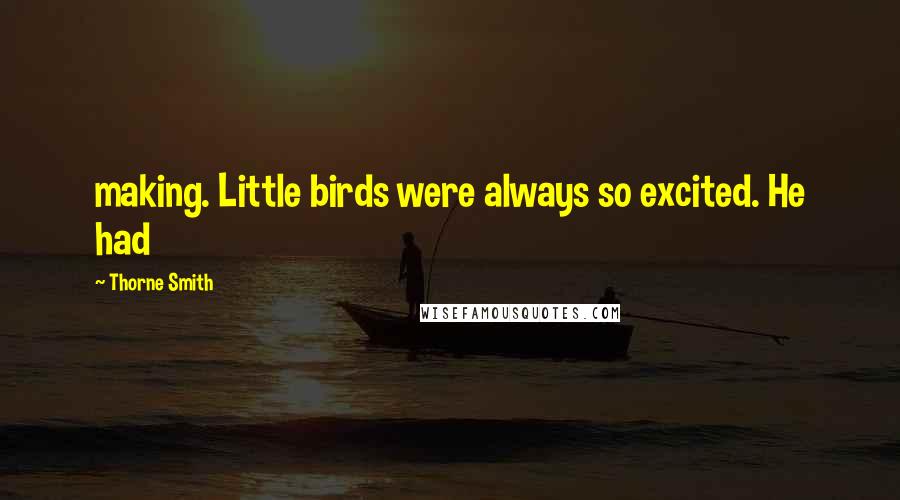 making. Little birds were always so excited. He had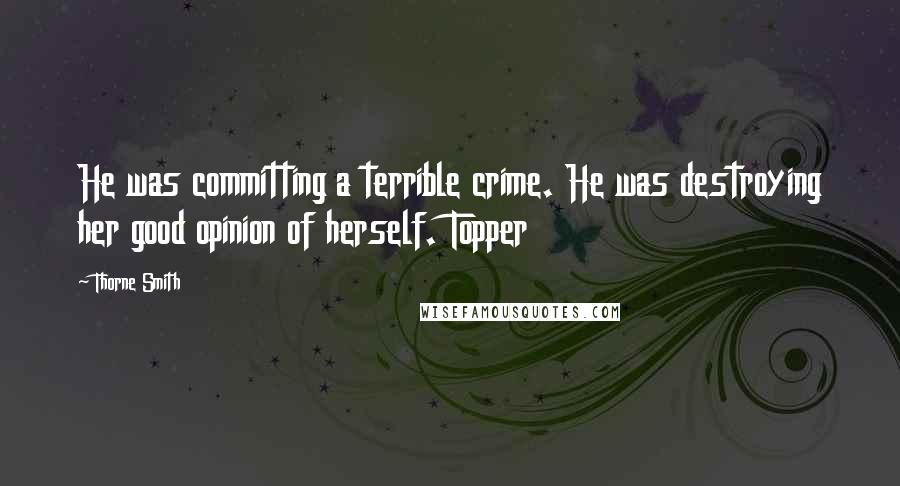 He was committing a terrible crime. He was destroying her good opinion of herself. Topper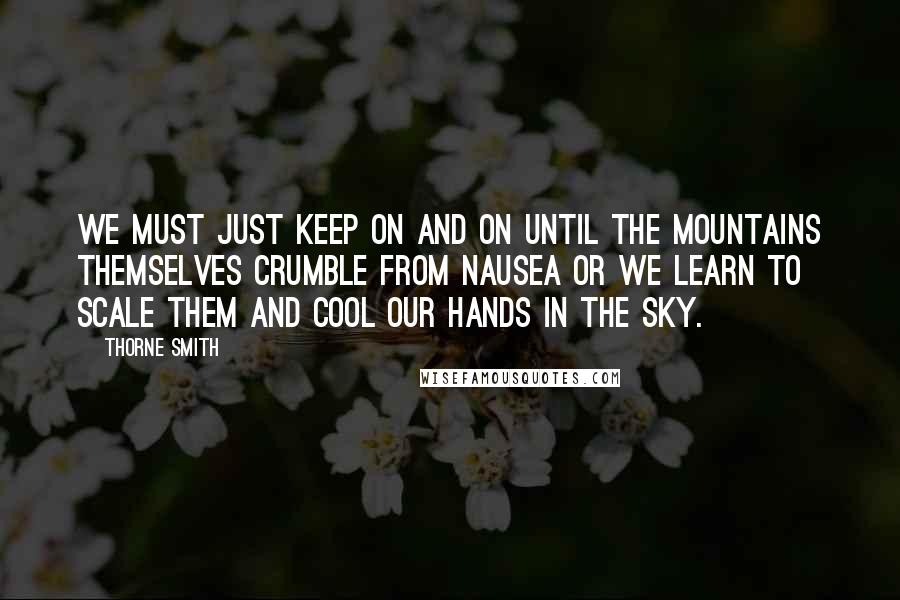 We must just keep on and on until the mountains themselves crumble from nausea or we learn to scale them and cool our hands in the sky.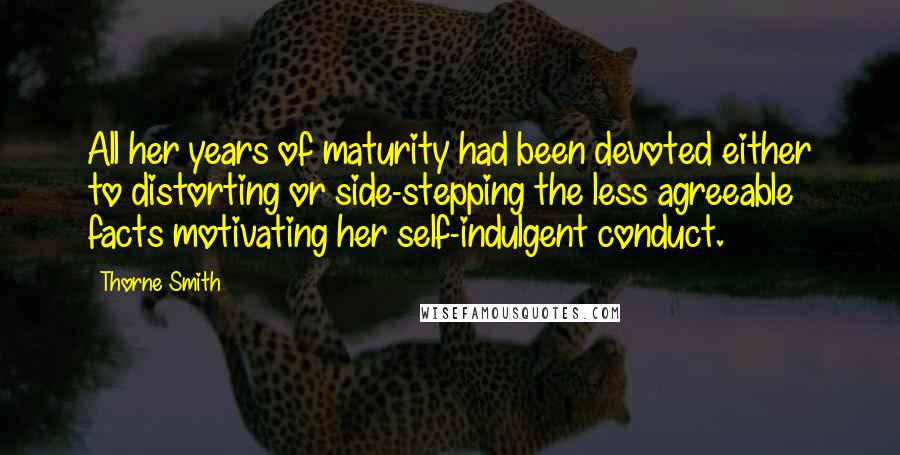 All her years of maturity had been devoted either to distorting or side-stepping the less agreeable facts motivating her self-indulgent conduct.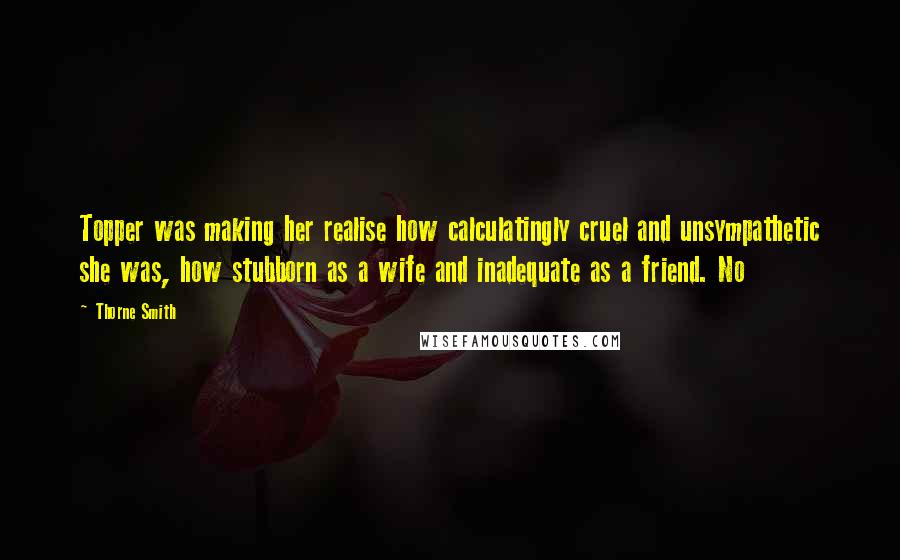 Topper was making her realise how calculatingly cruel and unsympathetic she was, how stubborn as a wife and inadequate as a friend. No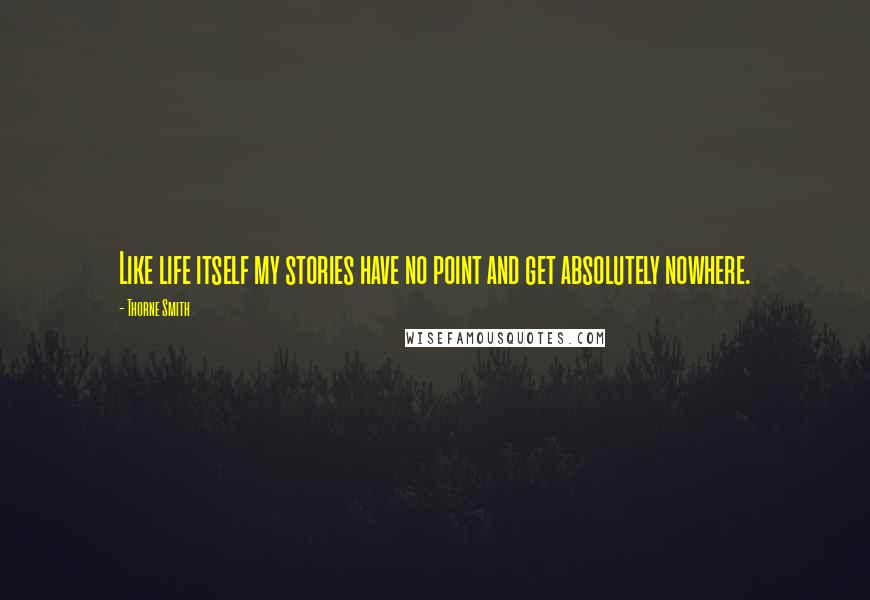 Like life itself my stories have no point and get absolutely nowhere.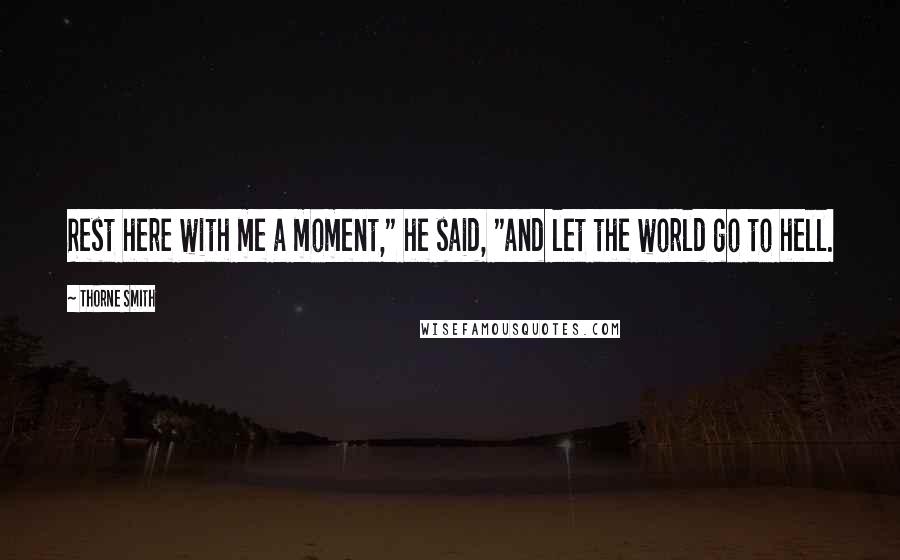 Rest here with me a moment," he said, "and let the world go to hell.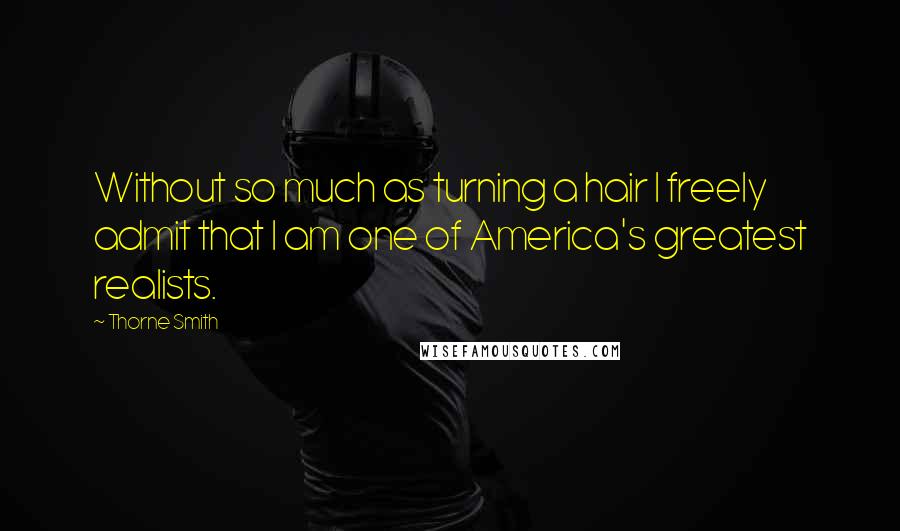 Without so much as turning a hair I freely admit that I am one of America's greatest realists.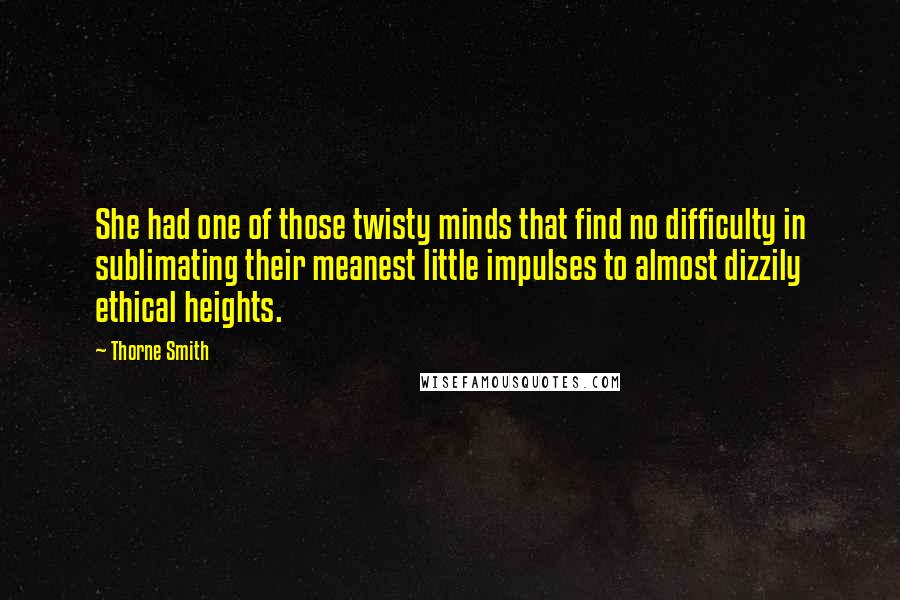 She had one of those twisty minds that find no difficulty in sublimating their meanest little impulses to almost dizzily ethical heights.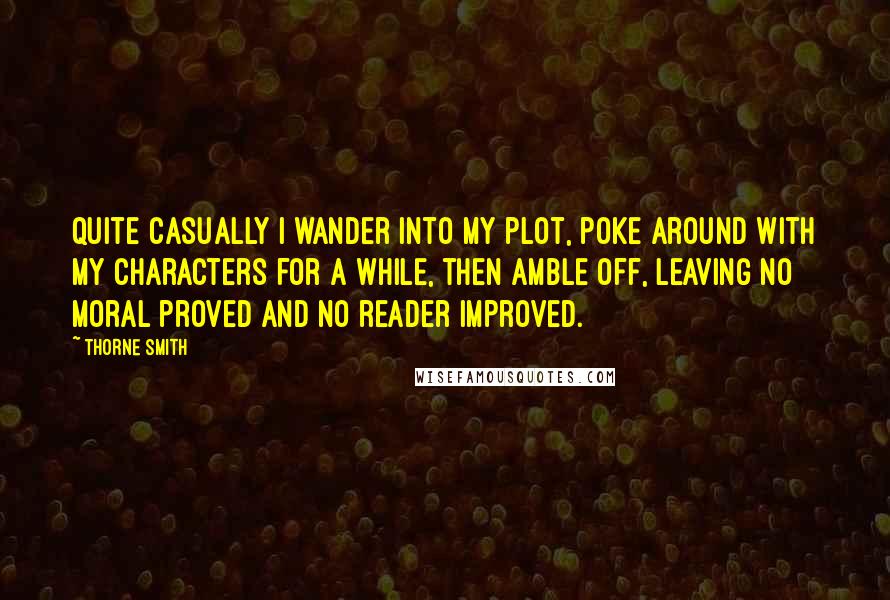 Quite casually I wander into my plot, poke around with my characters for a while, then amble off, leaving no moral proved and no reader improved.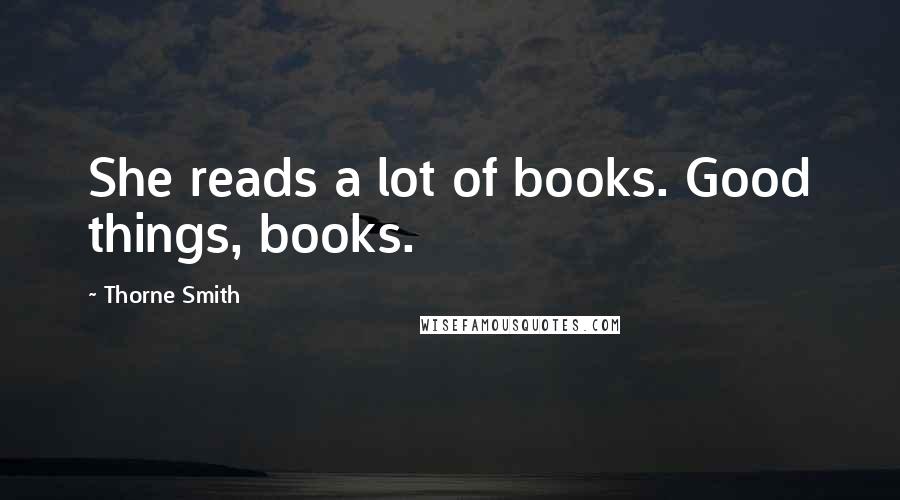 She reads a lot of books. Good things, books.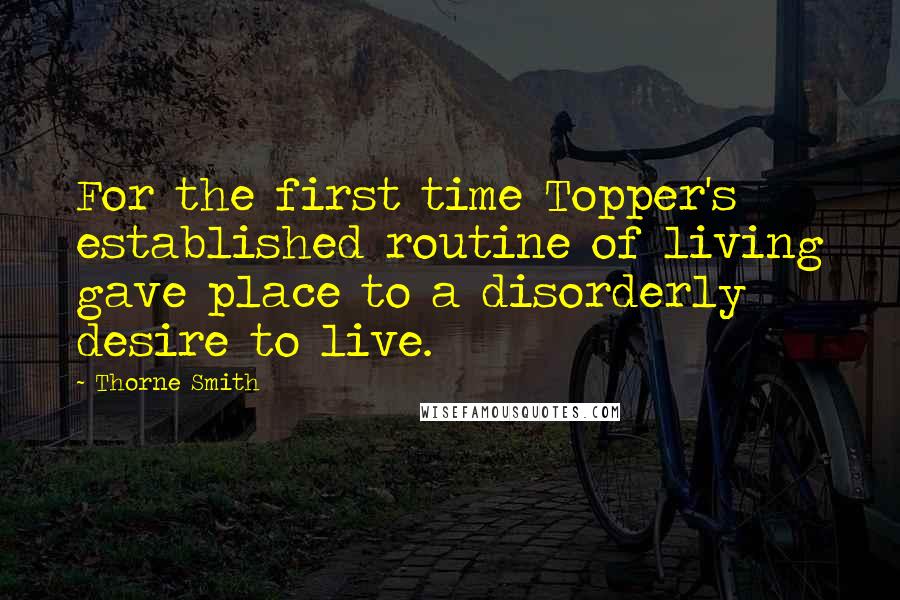 For the first time Topper's established routine of living gave place to a disorderly desire to live.