Thomas Robert Malthus Quotes
Top 7 wise famous quotes and sayings by Thomas Robert Malthus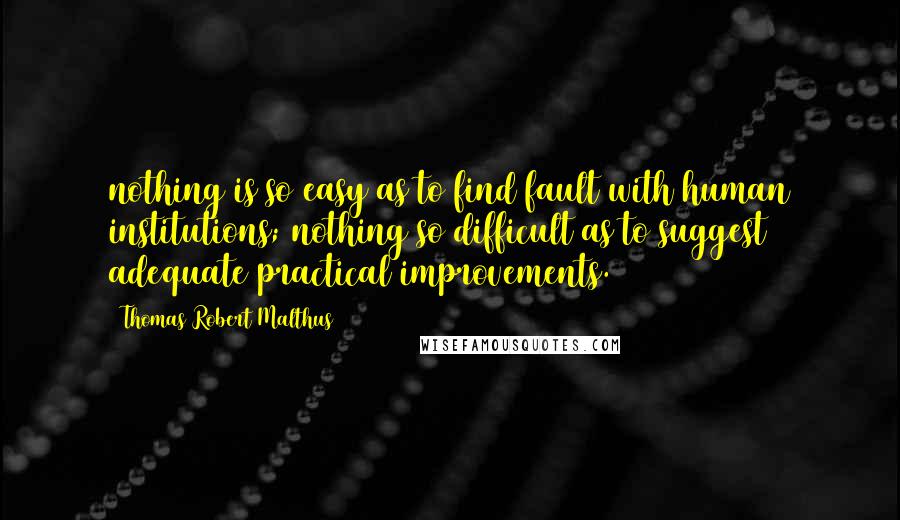 nothing is so easy as to find fault with human institutions; nothing so difficult as to suggest adequate practical improvements.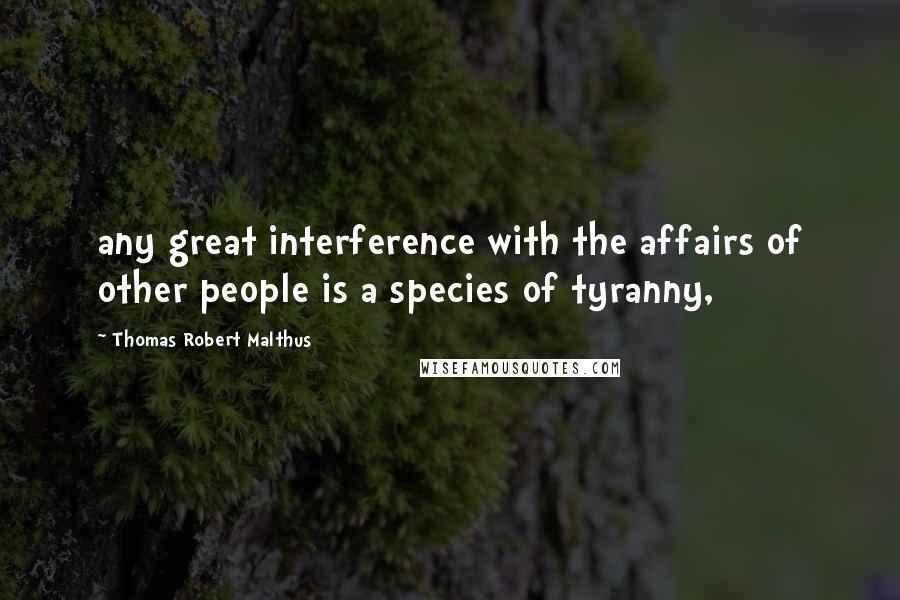 any great interference with the affairs of other people is a species of tyranny,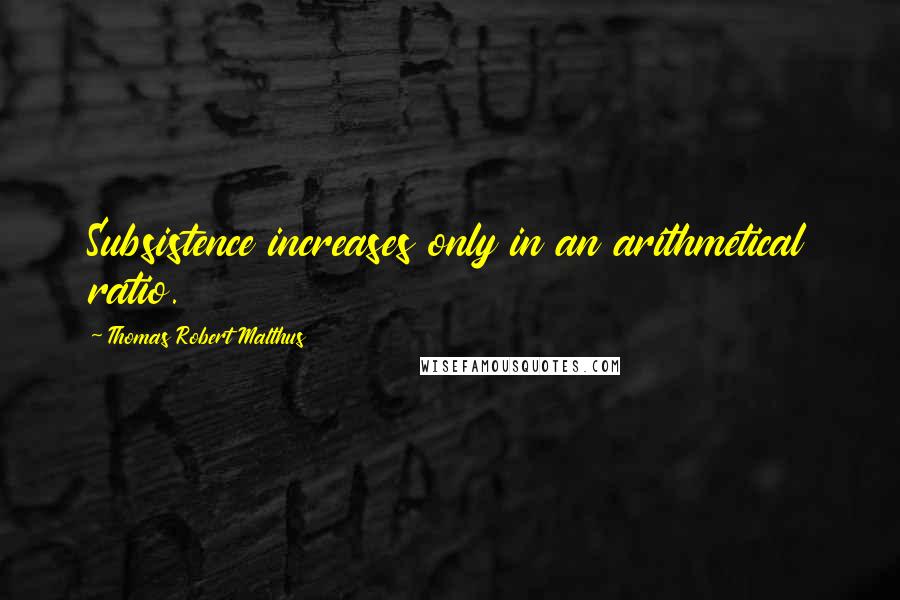 Subsistence increases only in an arithmetical ratio.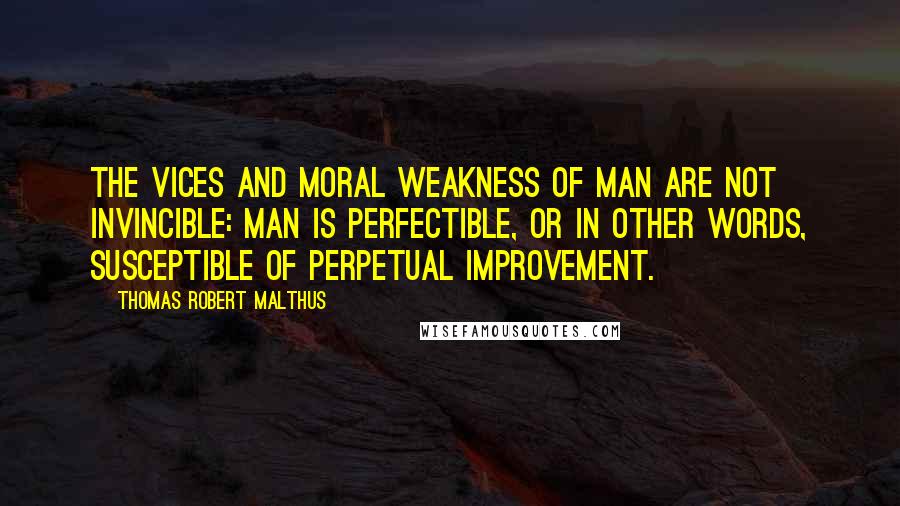 The vices and moral weakness of man are not invincible: Man is perfectible, or in other words, susceptible of perpetual improvement.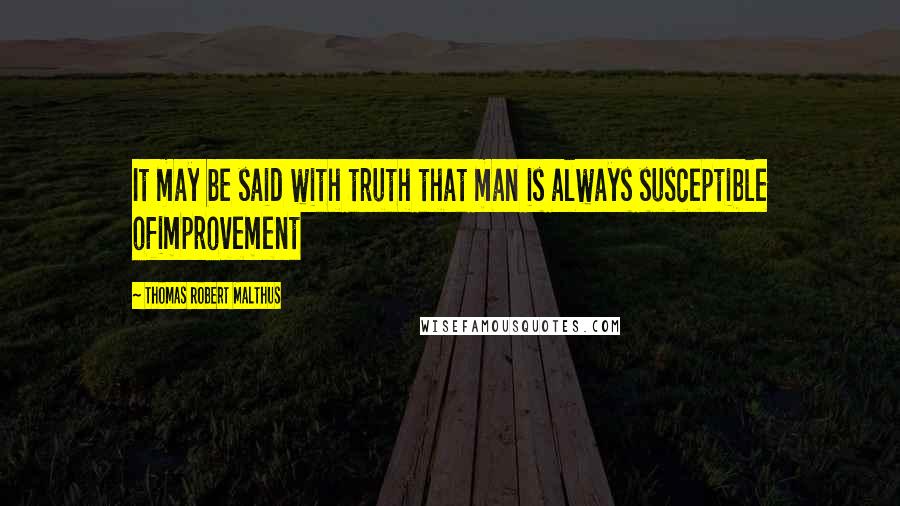 It may be said with truth that man is always susceptible of
improvement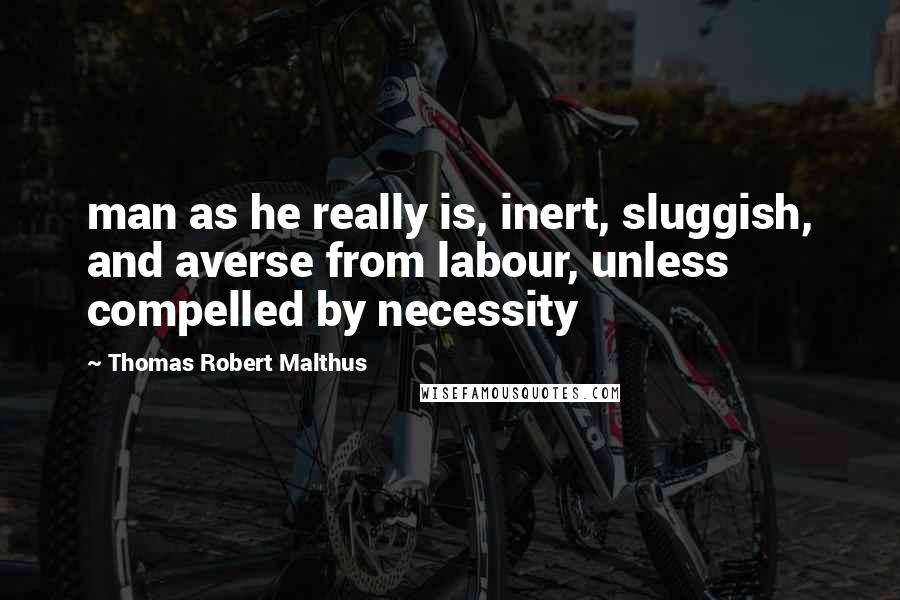 man as he really is, inert, sluggish, and averse from labour, unless compelled by necessity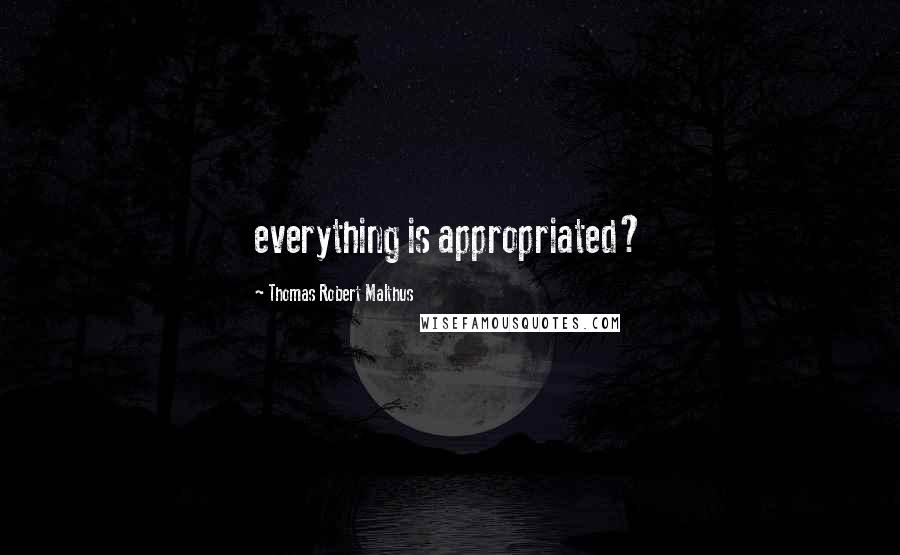 everything is appropriated?