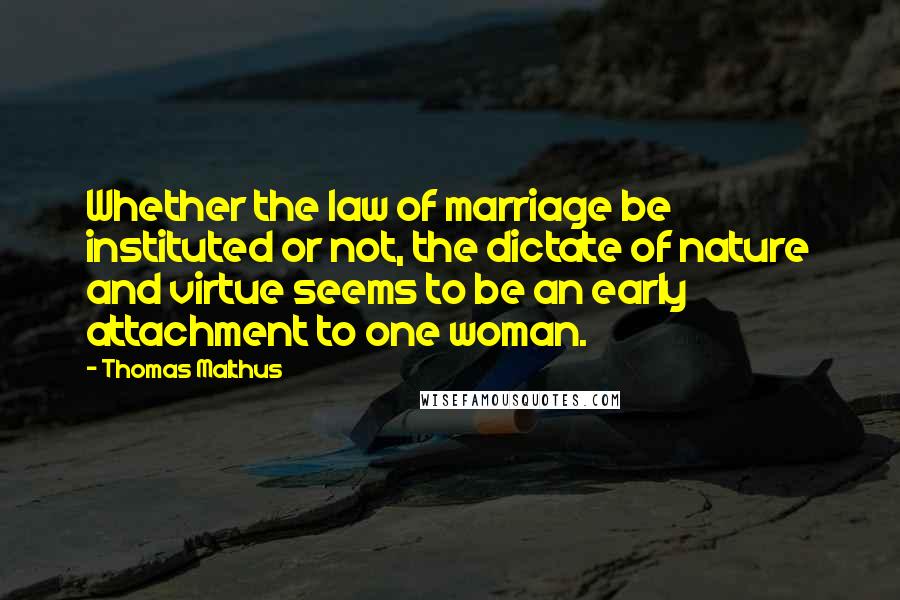 Whether the law of marriage be instituted or not, the dictate of nature and virtue seems to be an early attachment to one woman.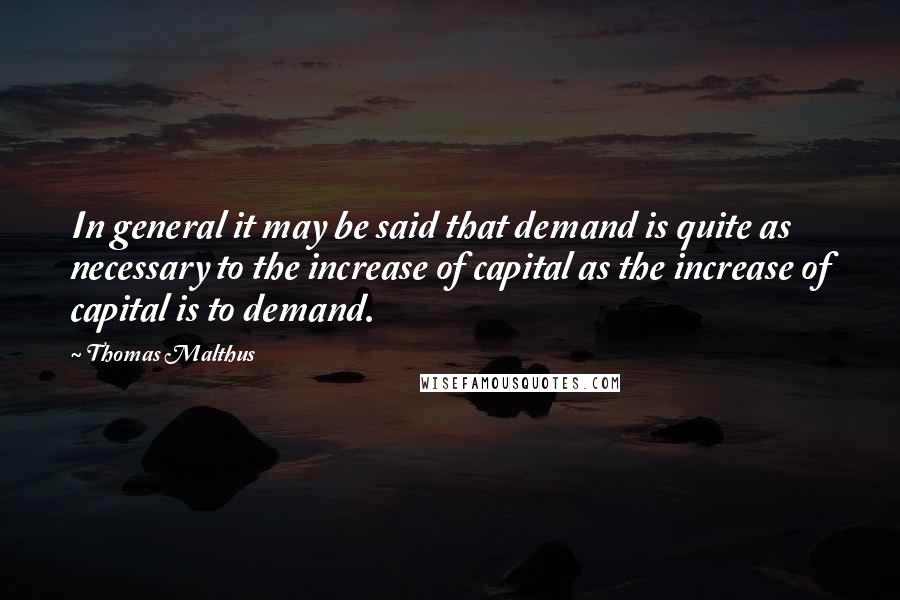 In general it may be said that demand is quite as necessary to the increase of capital as the increase of capital is to demand.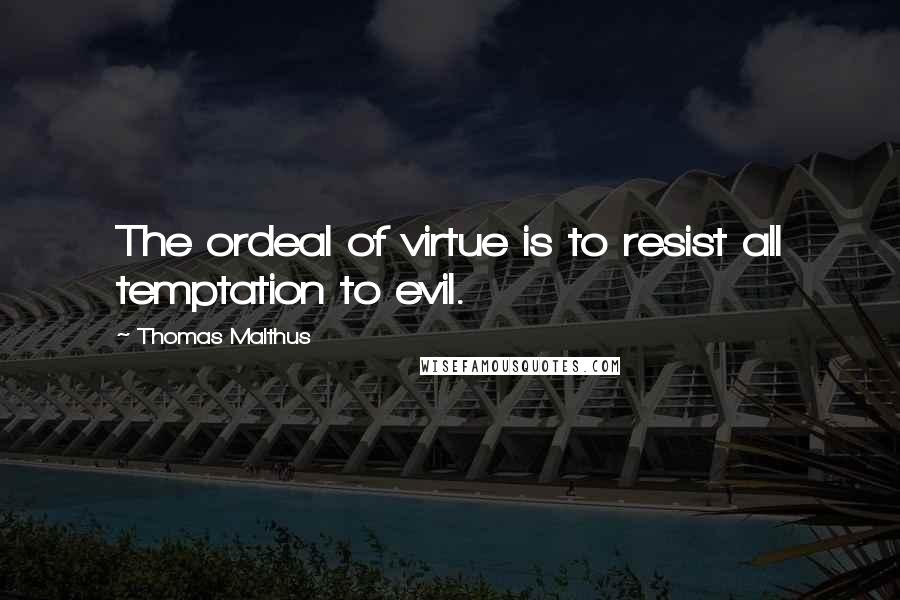 The ordeal of virtue is to resist all temptation to evil.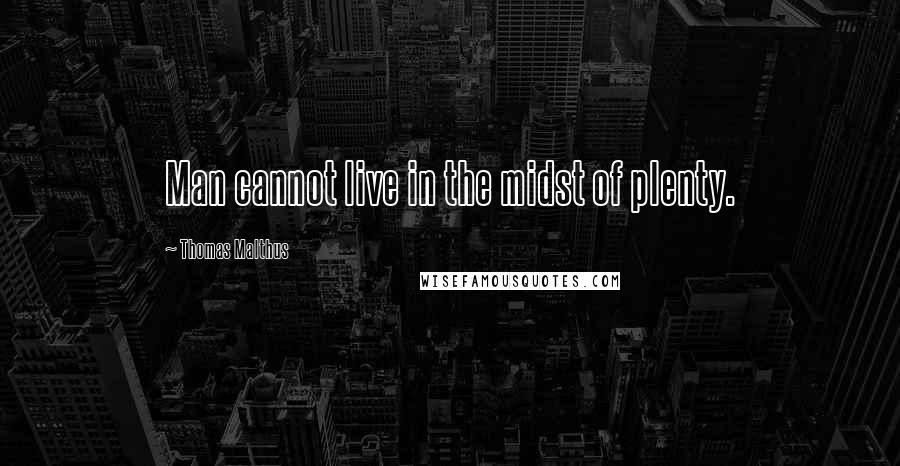 Man cannot live in the midst of plenty.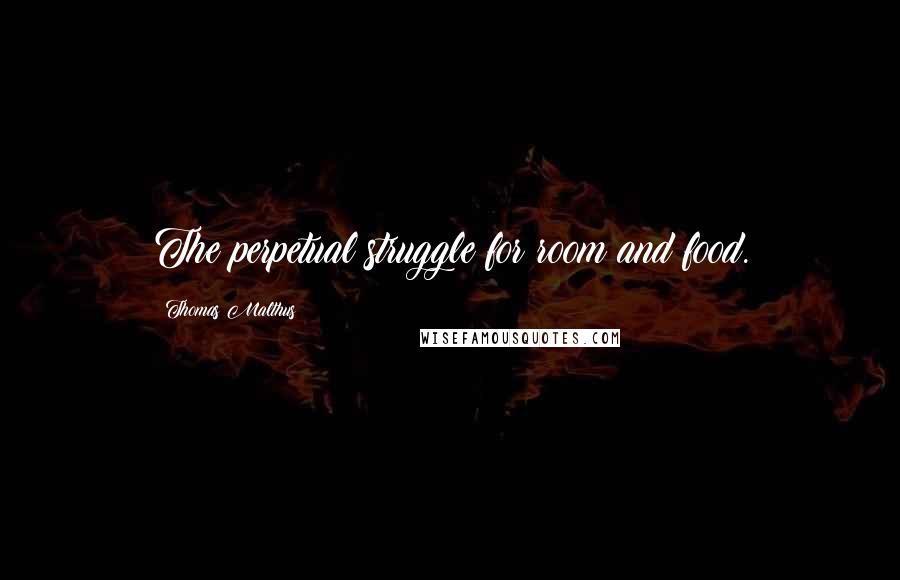 The perpetual struggle for room and food.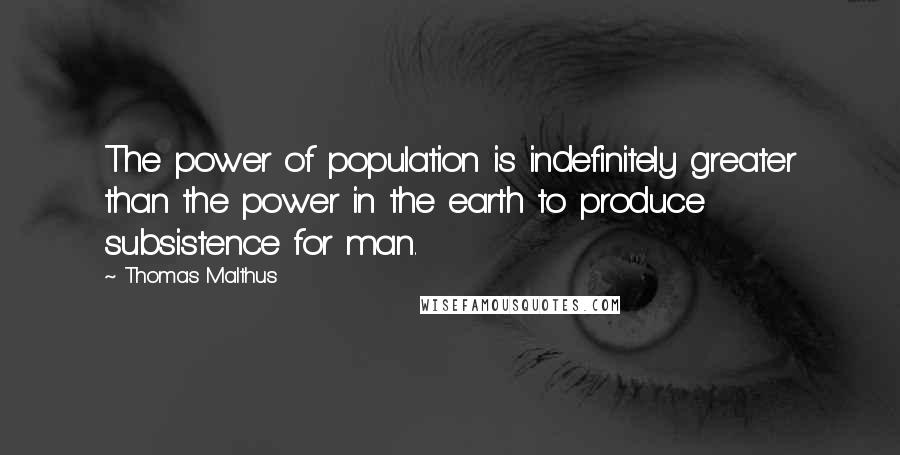 The power of population is indefinitely greater than the power in the earth to produce subsistence for man.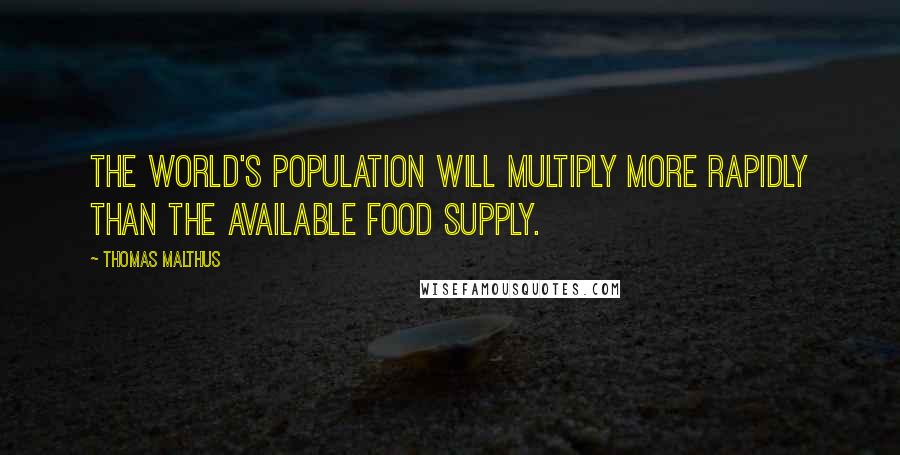 The world's population will multiply more rapidly than the available food supply.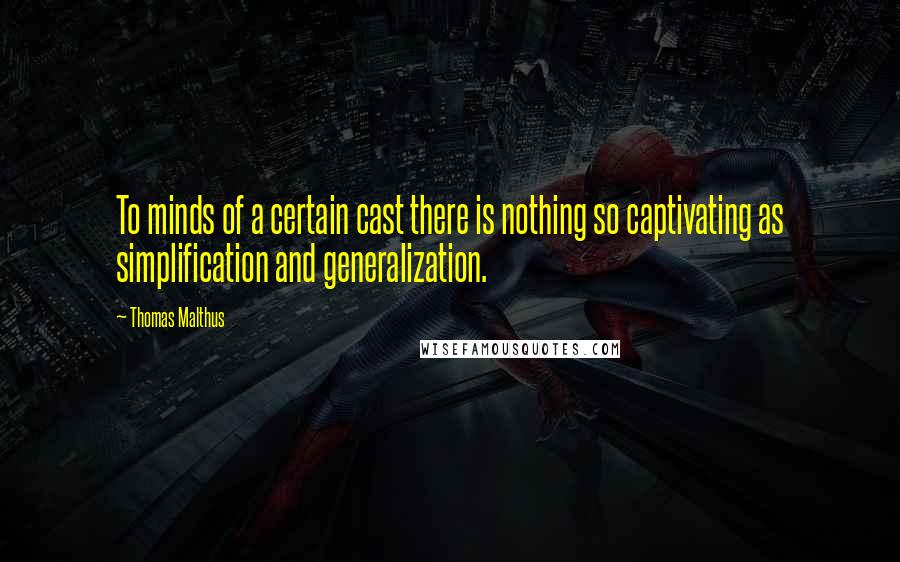 To minds of a certain cast there is nothing so captivating as simplification and generalization.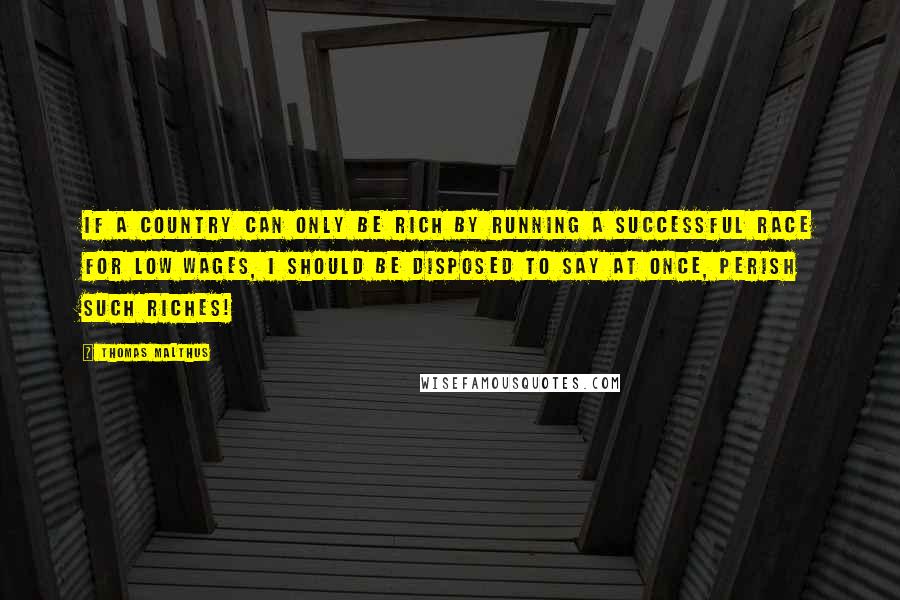 If a country can only be rich by running a successful race for low wages, I should be disposed to say at once, perish such riches!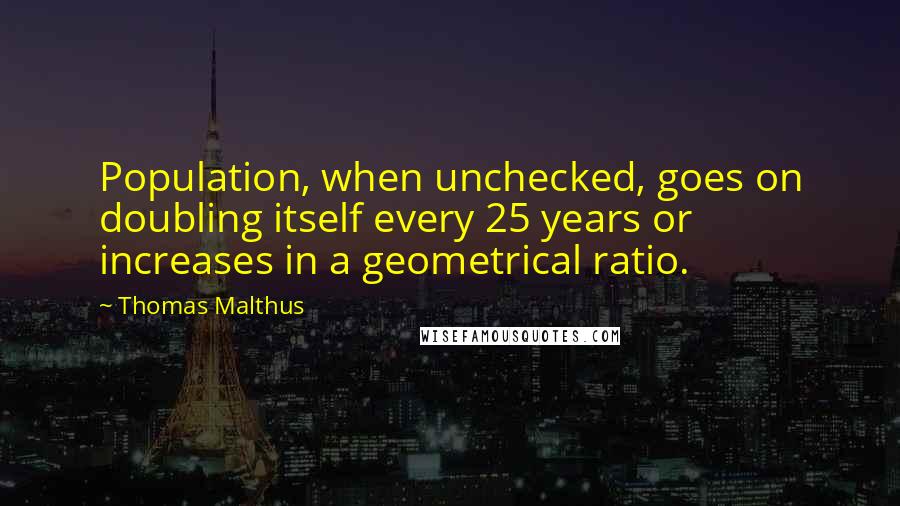 Population, when unchecked, goes on doubling itself every 25 years or increases in a geometrical ratio.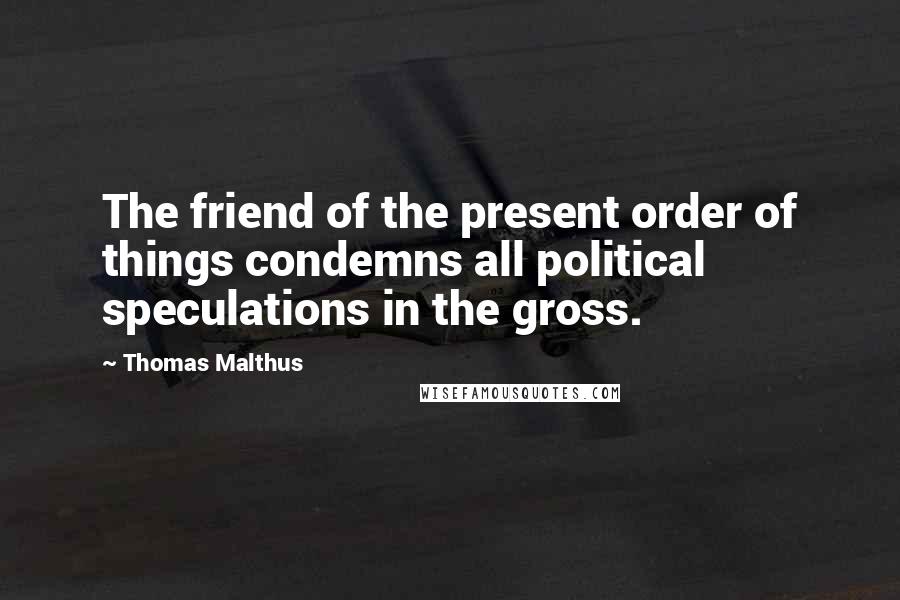 The friend of the present order of things condemns all political speculations in the gross.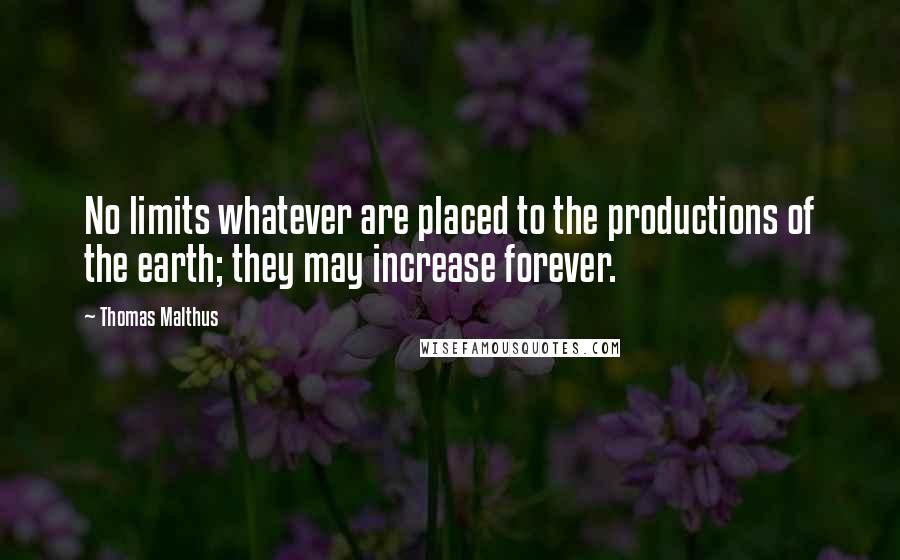 No limits whatever are placed to the productions of the earth; they may increase forever.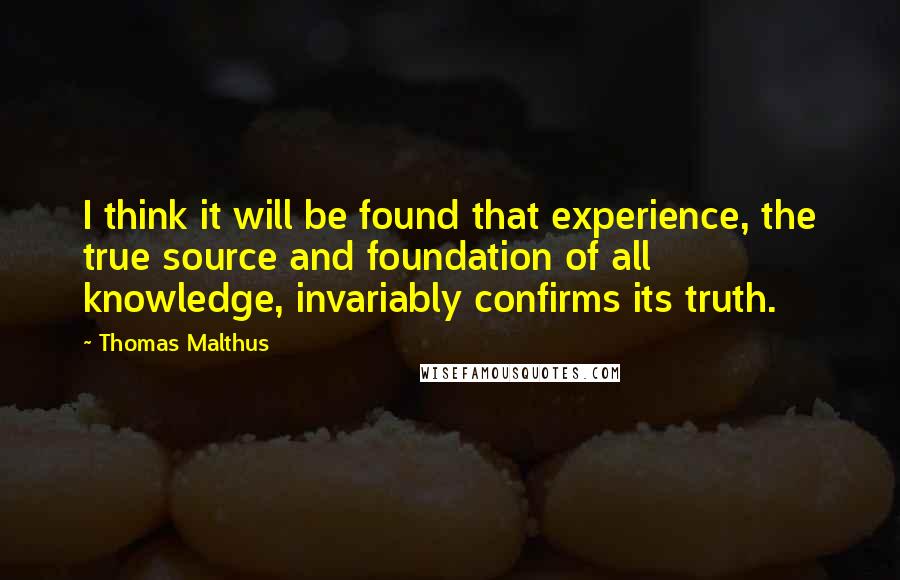 I think it will be found that experience, the true source and foundation of all knowledge, invariably confirms its truth.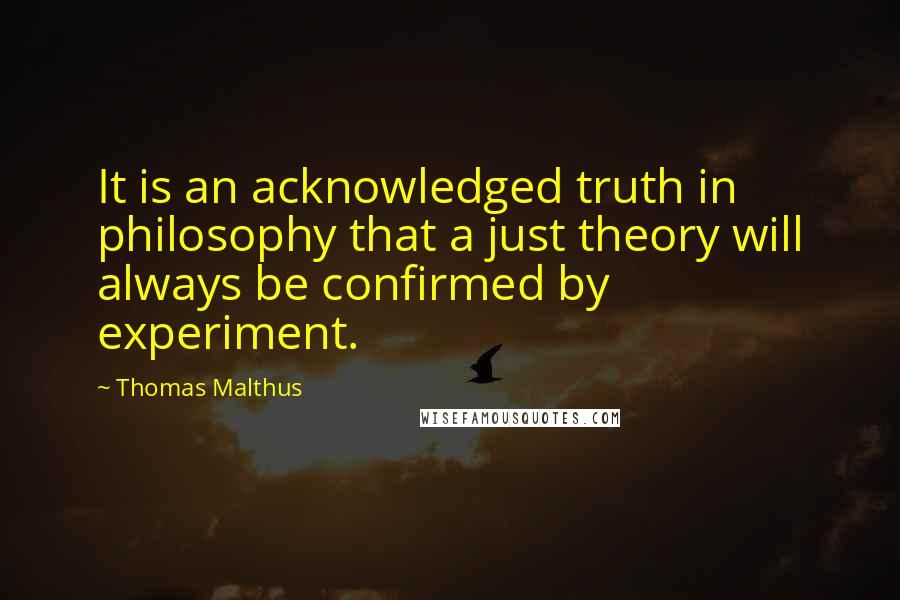 It is an acknowledged truth in philosophy that a just theory will always be confirmed by experiment.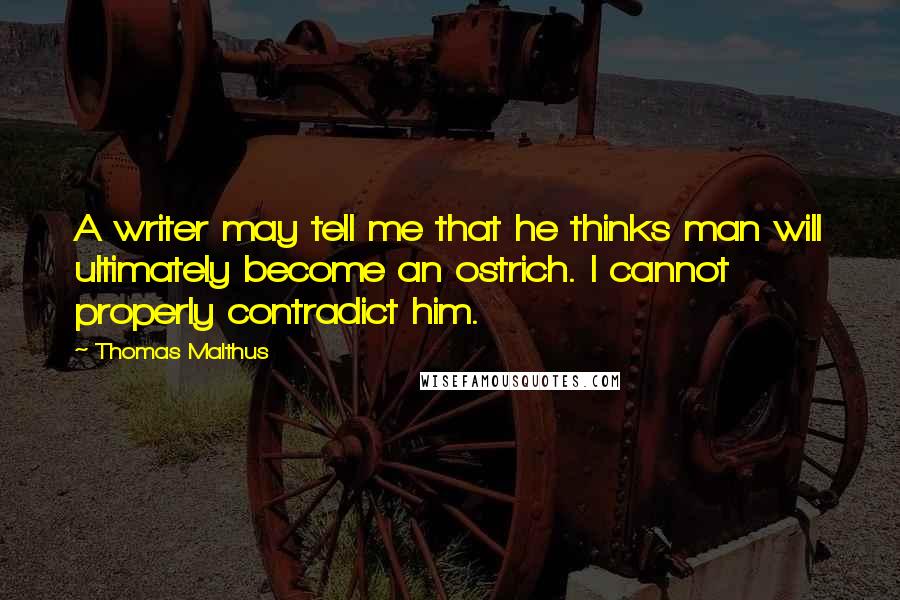 A writer may tell me that he thinks man will ultimately become an ostrich. I cannot properly contradict him.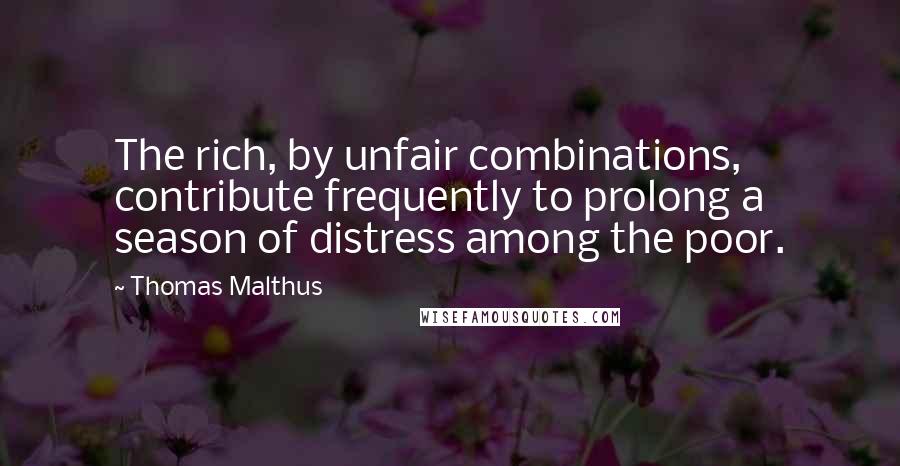 The rich, by unfair combinations, contribute frequently to prolong a season of distress among the poor.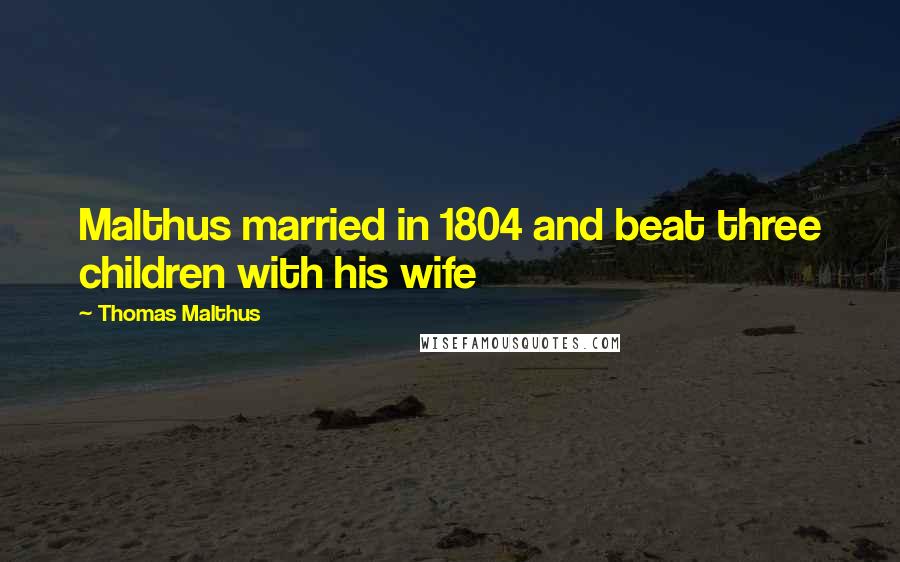 Malthus married in 1804 and beat three children with his wife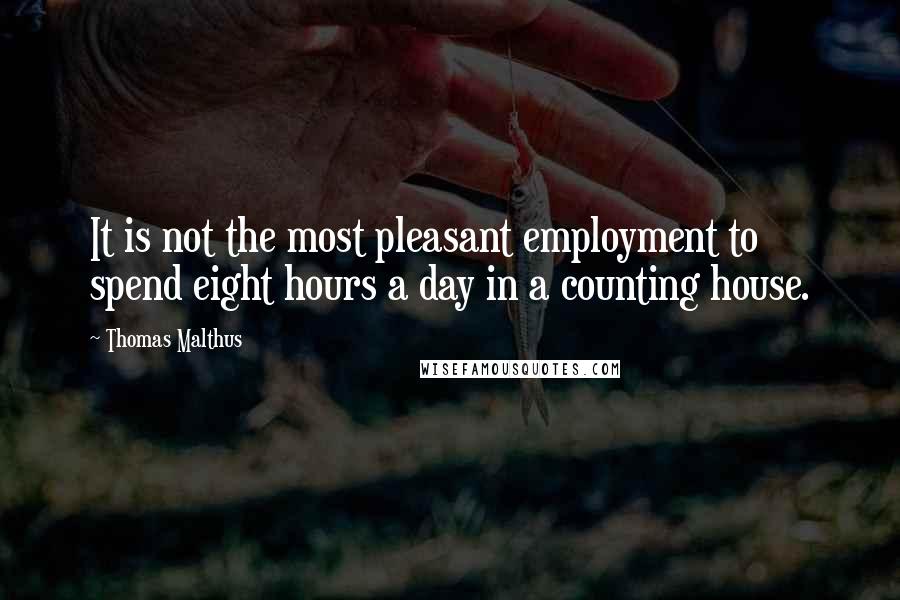 It is not the most pleasant employment to spend eight hours a day in a counting house.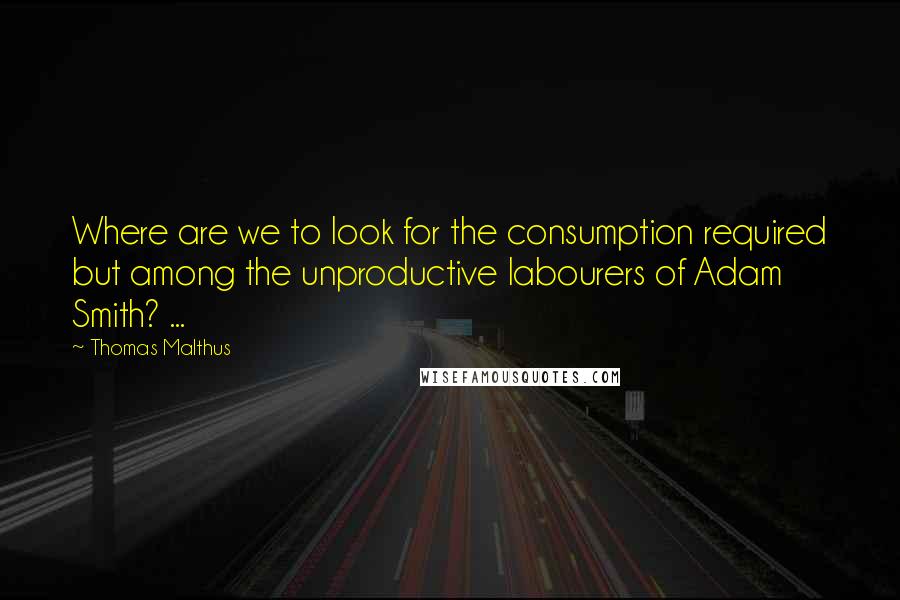 Where are we to look for the consumption required but among the unproductive labourers of Adam Smith? ...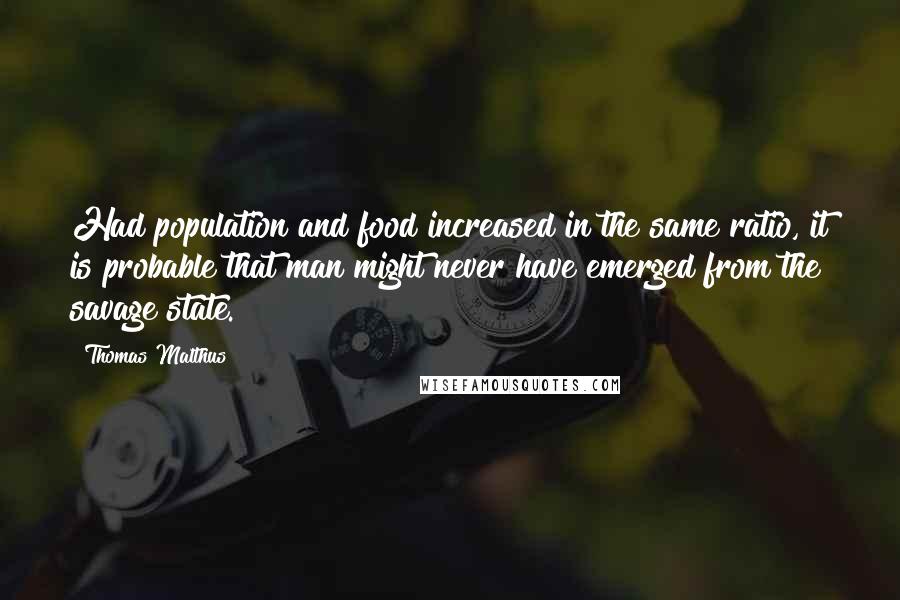 Had population and food increased in the same ratio, it is probable that man might never have emerged from the savage state.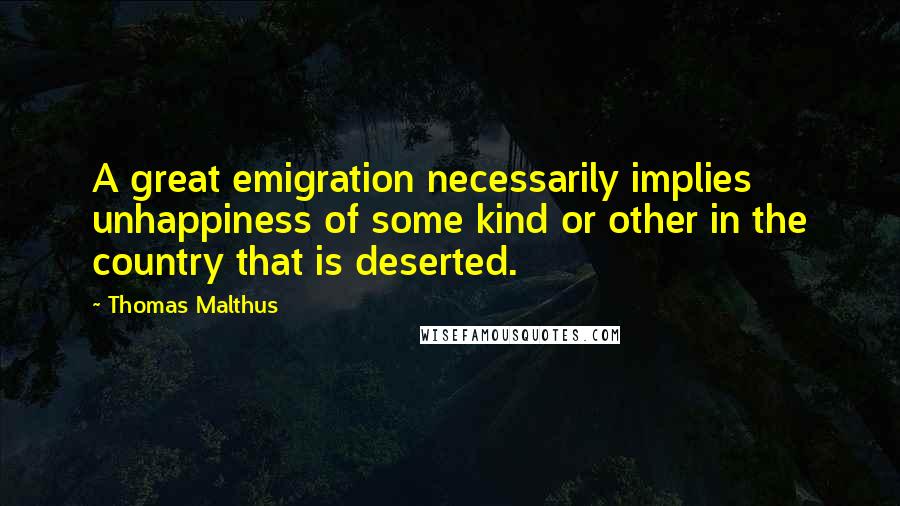 A great emigration necessarily implies unhappiness of some kind or other in the country that is deserted.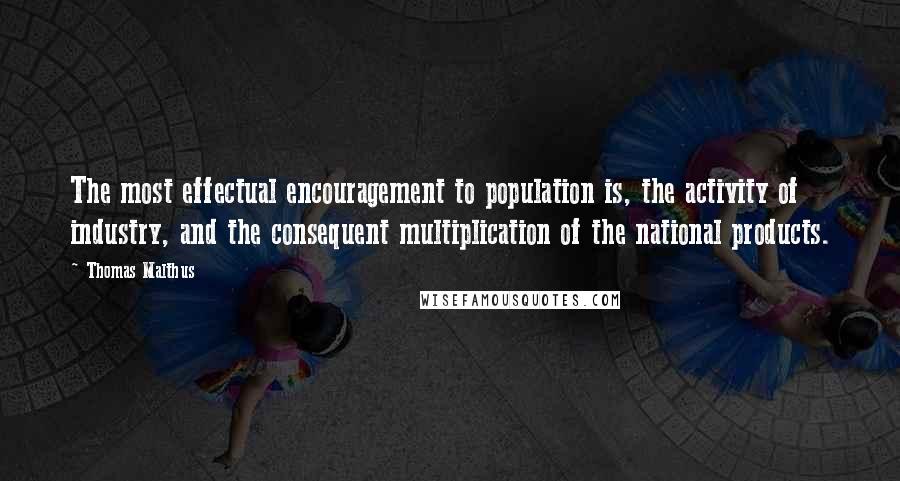 The most effectual encouragement to population is, the activity of industry, and the consequent multiplication of the national products.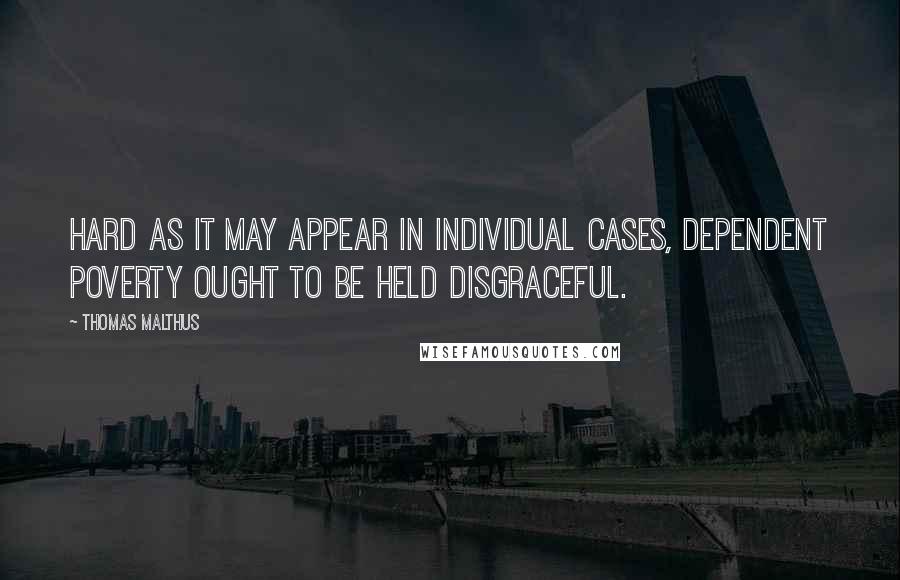 Hard as it may appear in individual cases, dependent poverty ought to be held disgraceful.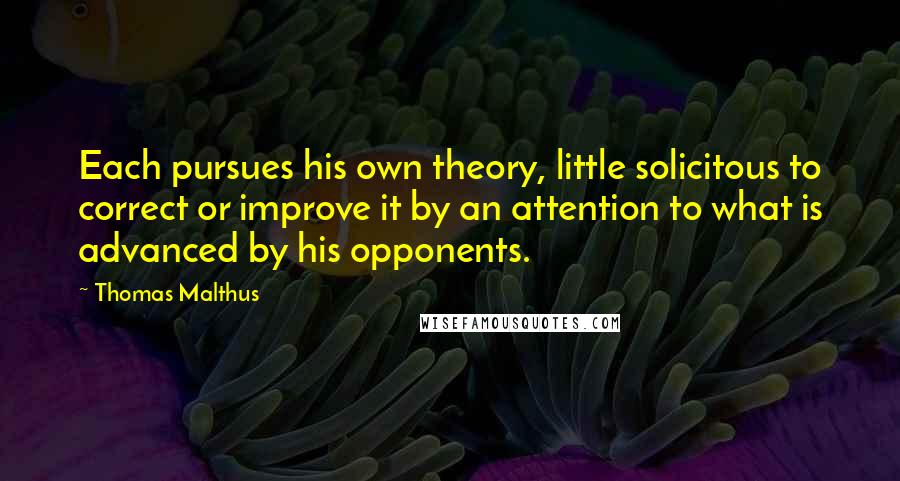 Each pursues his own theory, little solicitous to correct or improve it by an attention to what is advanced by his opponents.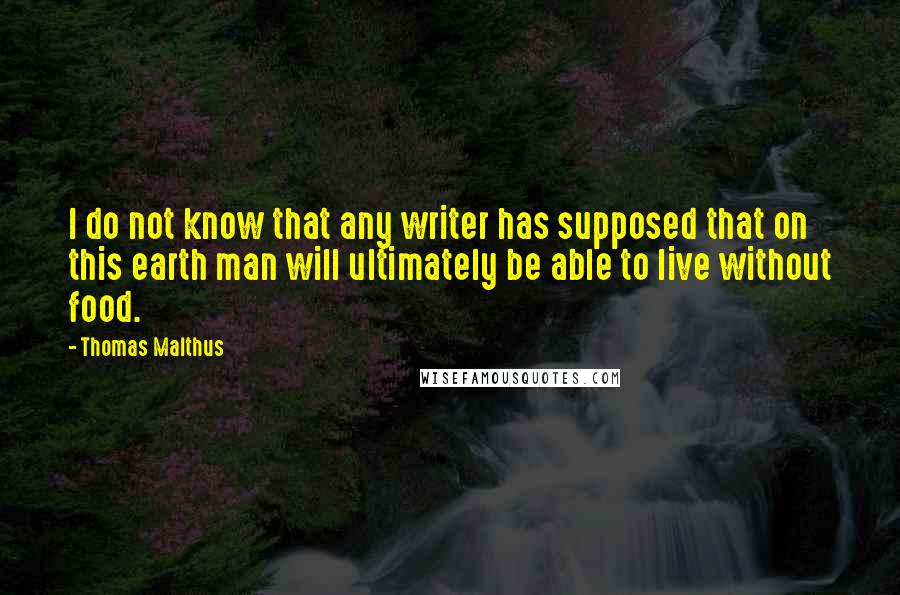 I do not know that any writer has supposed that on this earth man will ultimately be able to live without food.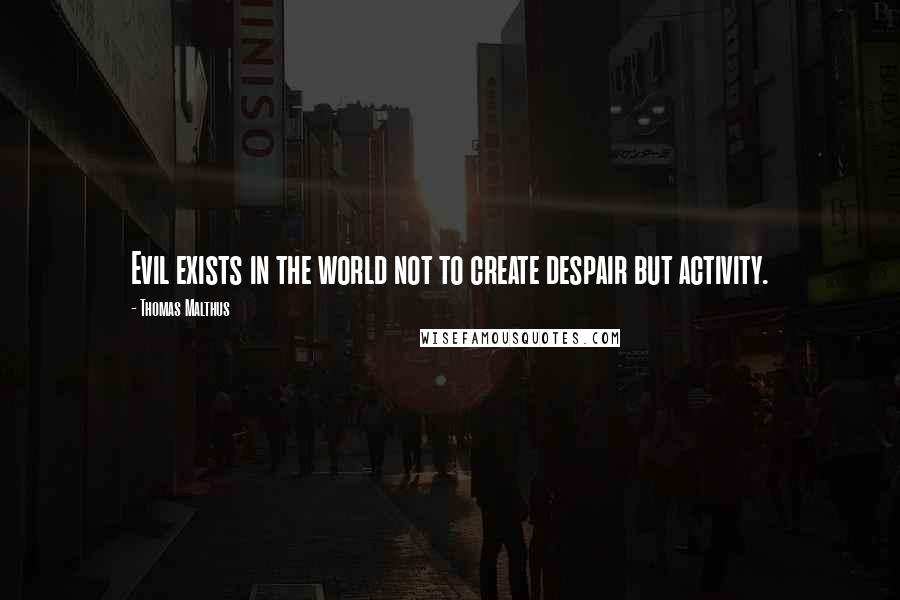 Evil exists in the world not to create despair but activity.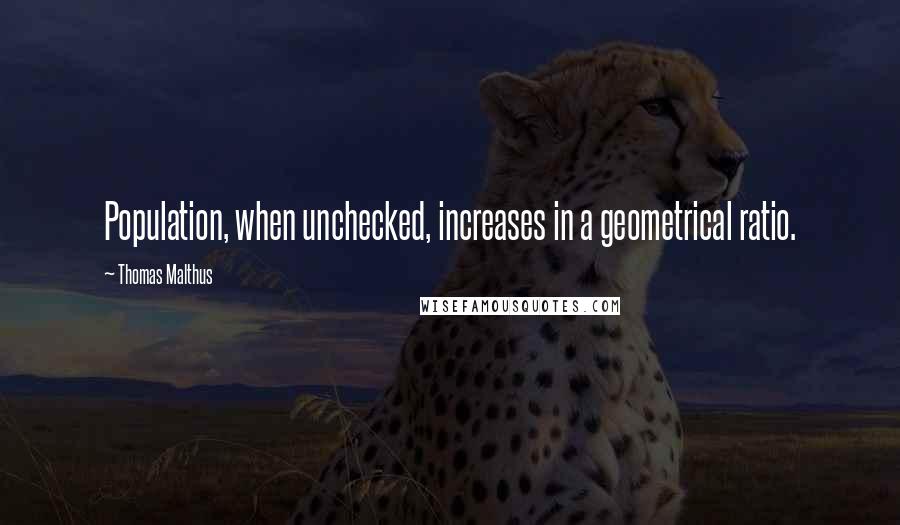 Population, when unchecked, increases in a geometrical ratio.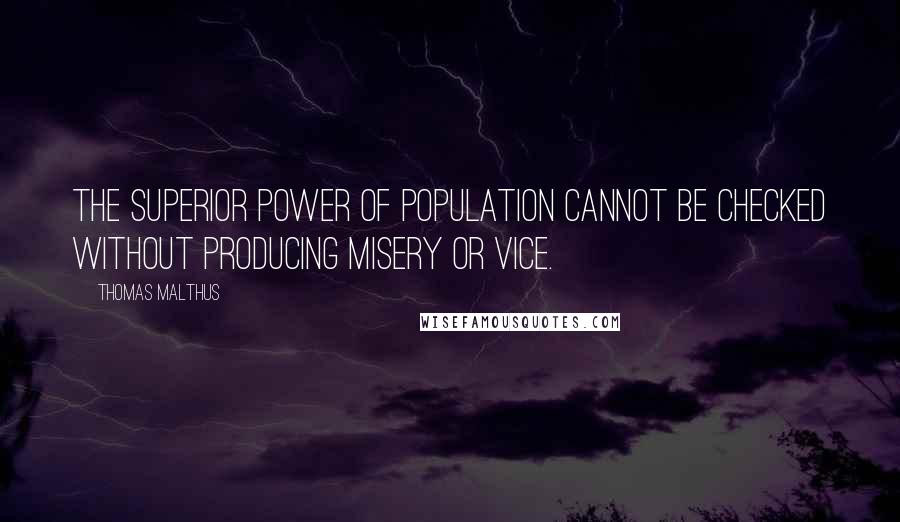 The superior power of population cannot be checked without producing misery or vice.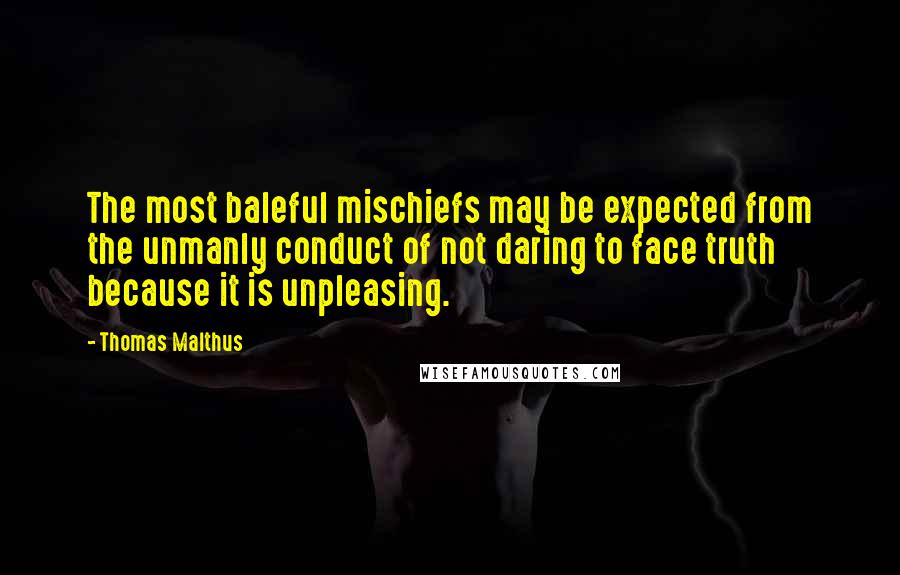 The most baleful mischiefs may be expected from the unmanly conduct of not daring to face truth because it is unpleasing.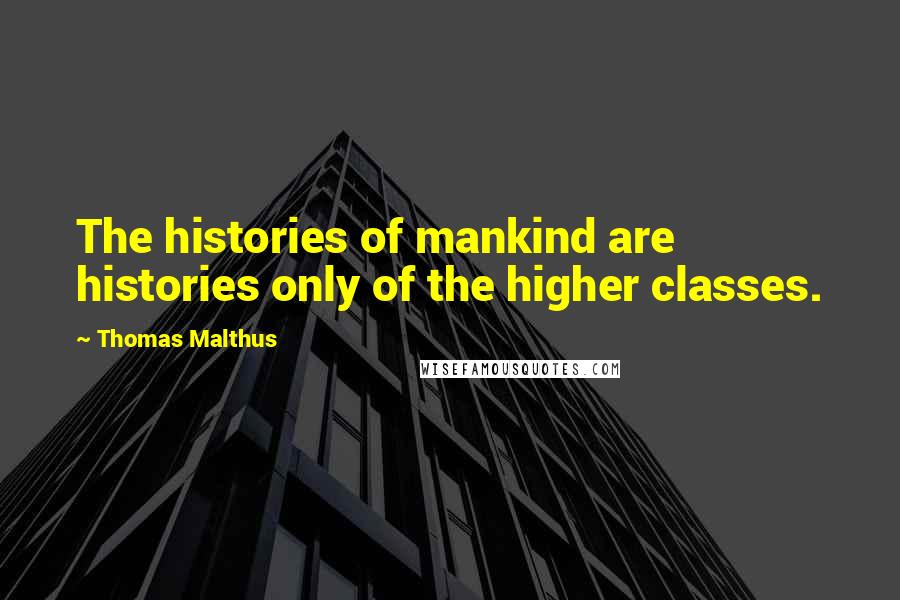 The histories of mankind are histories only of the higher classes.