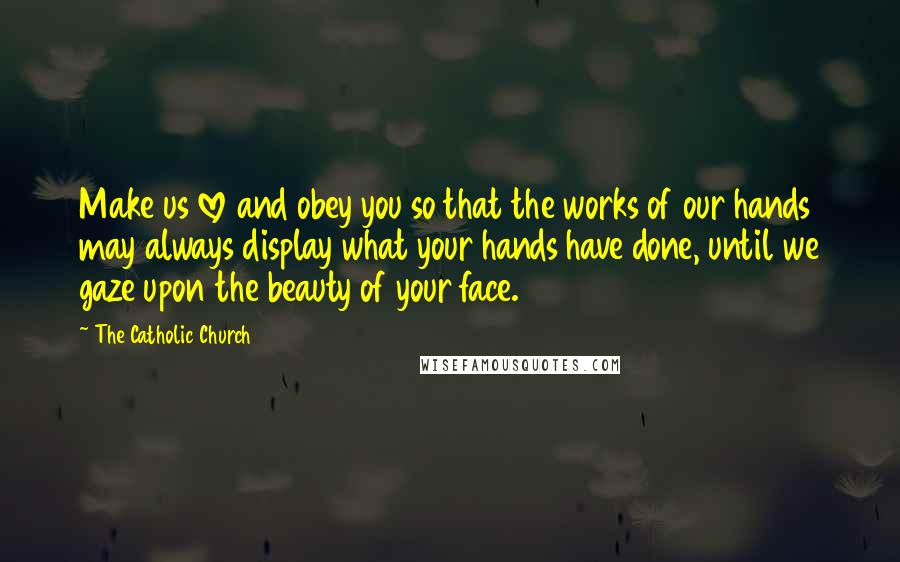 Make us love and obey you so that the works of our hands may always display what your hands have done, until we gaze upon the beauty of your face.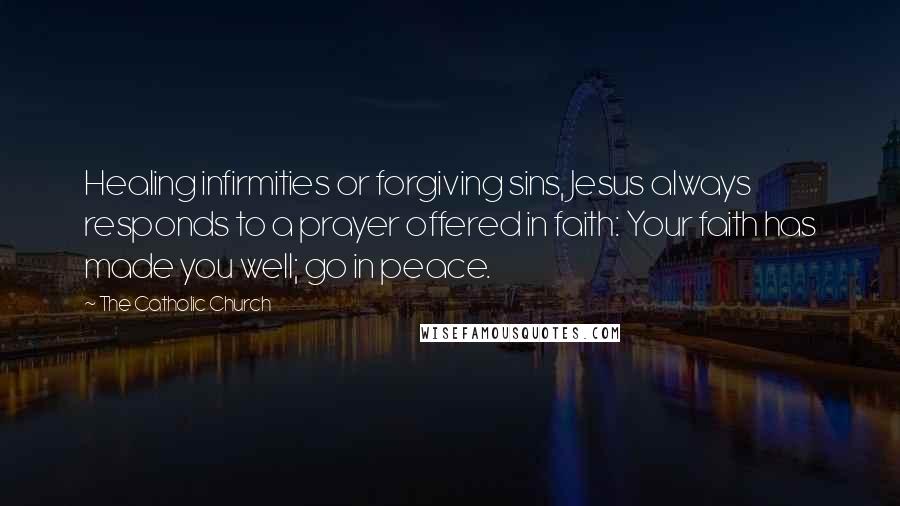 Healing infirmities or forgiving sins, Jesus always responds to a prayer offered in faith: Your faith has made you well; go in peace.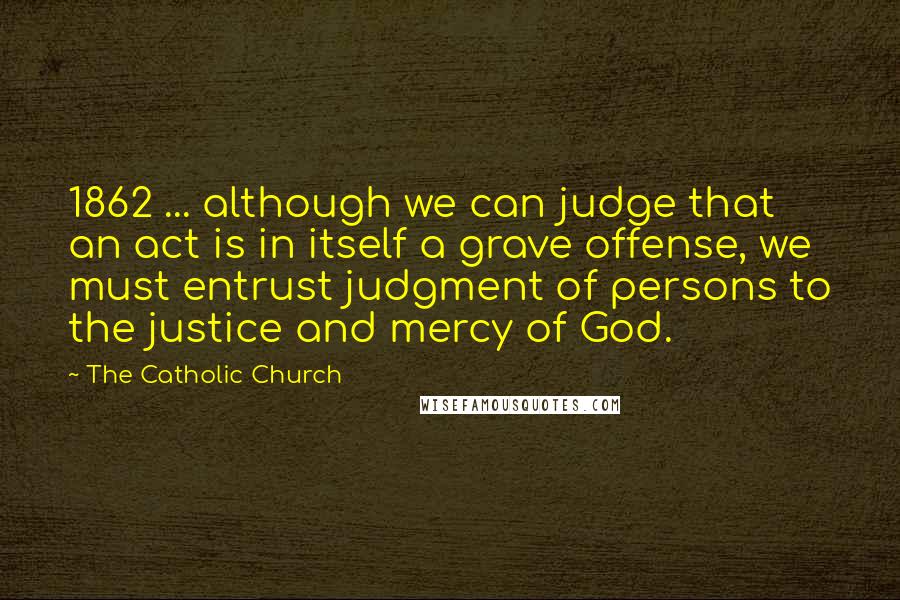 1862 ... although we can judge that an act is in itself a grave offense, we must entrust judgment of persons to the justice and mercy of God.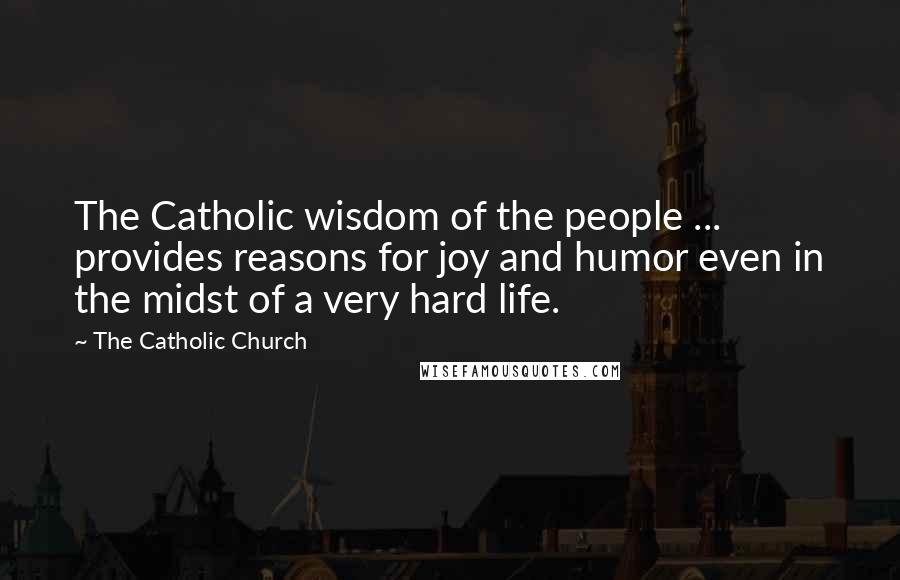 The Catholic wisdom of the people ... provides reasons for joy and humor even in the midst of a very hard life.