Blondes Quotes
Collection of top 52 famous quotes about Blondes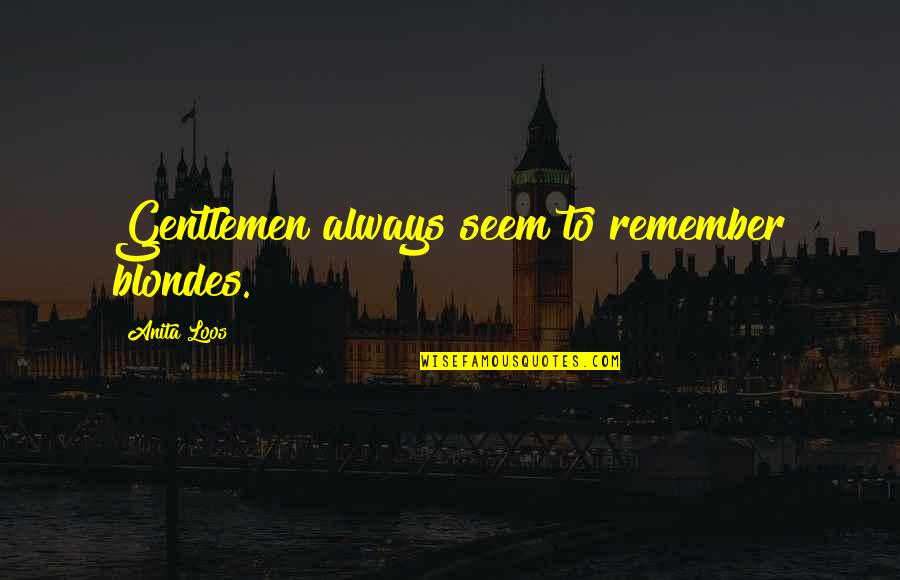 Gentlemen always seem to remember blondes.
—
Anita Loos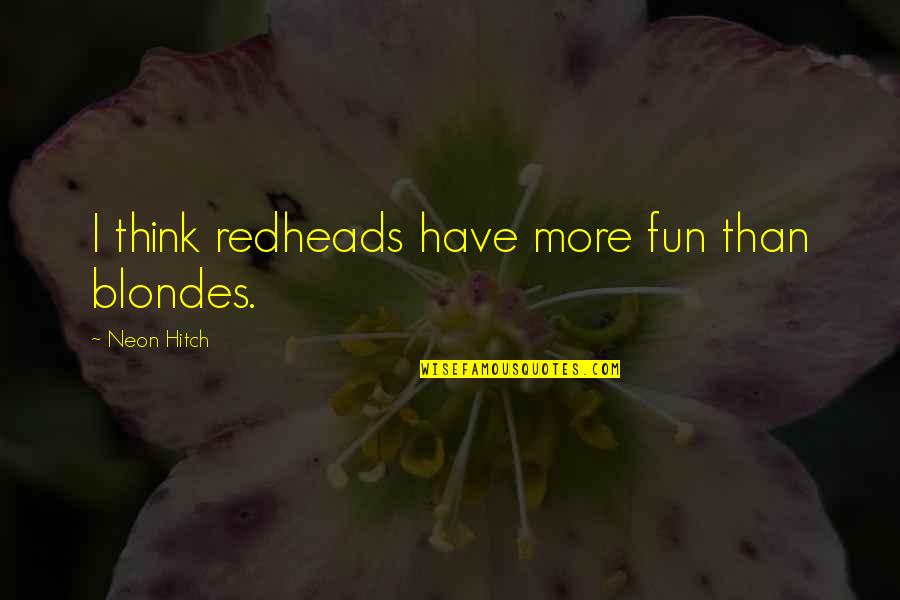 I think redheads have more fun than blondes.
—
Neon Hitch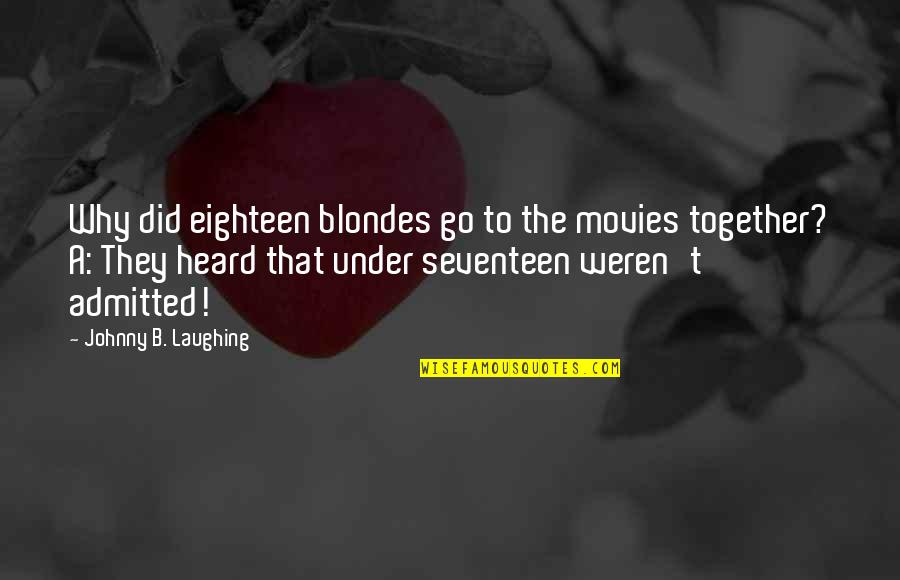 Why did eighteen blondes go to the movies together? A: They heard that under seventeen weren't admitted!
—
Johnny B. Laughing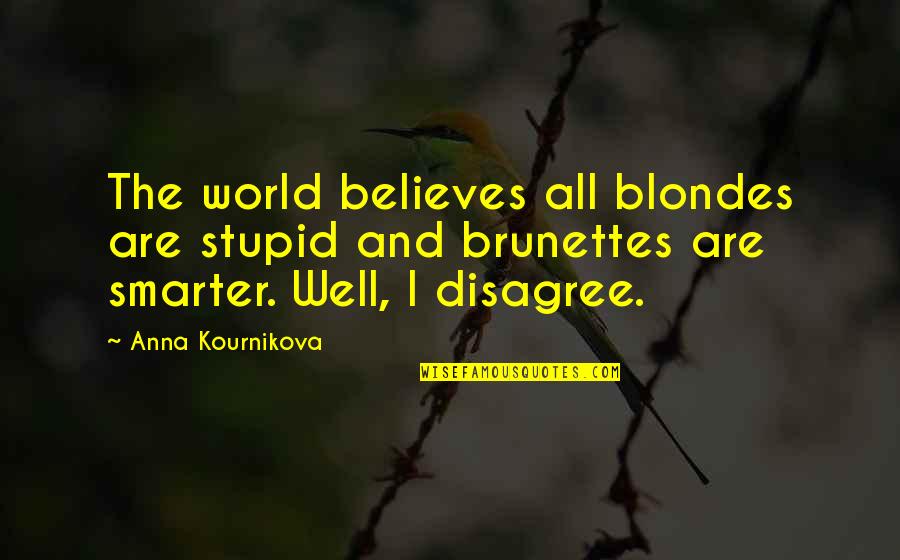 The world believes all blondes are stupid and brunettes are smarter. Well, I disagree.
—
Anna Kournikova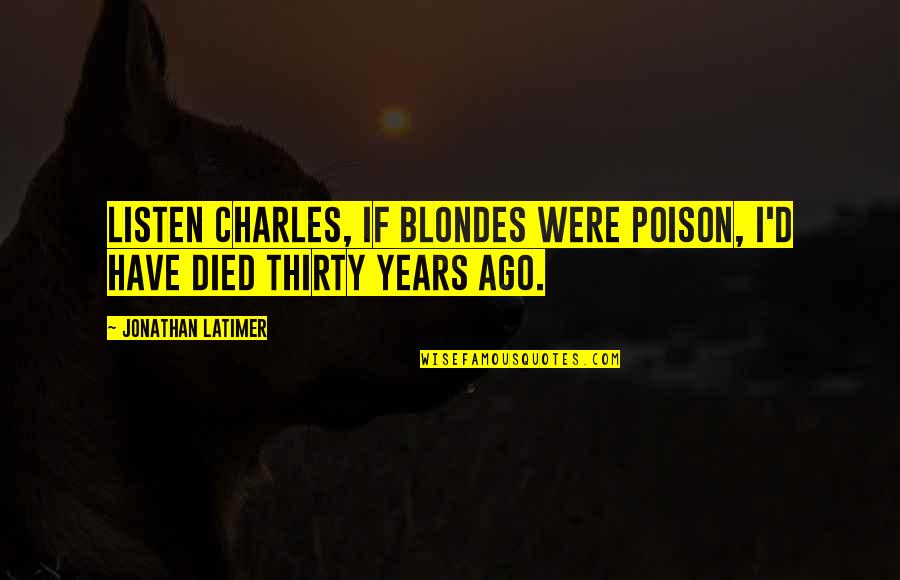 Listen Charles, if blondes were poison, I'd have died thirty years ago.
—
Jonathan Latimer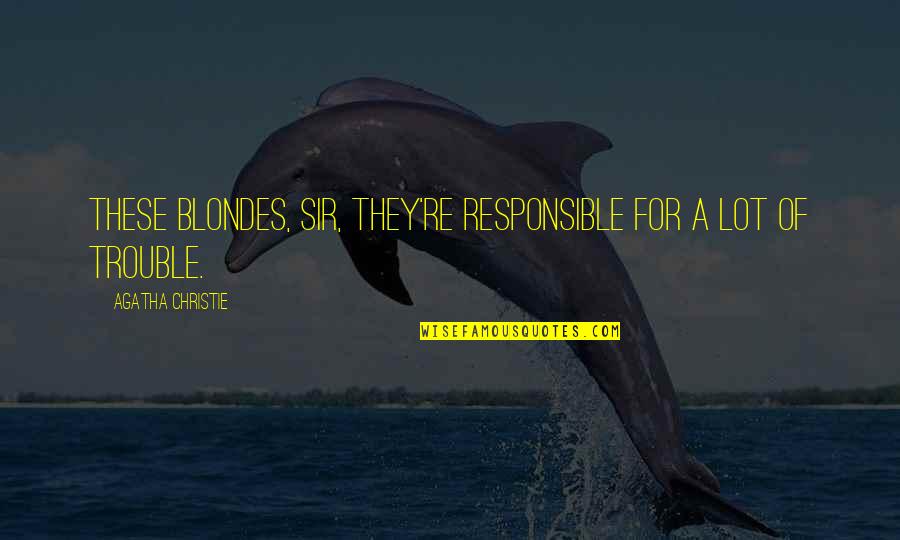 These blondes, sir, they're responsible for a lot of trouble.
—
Agatha Christie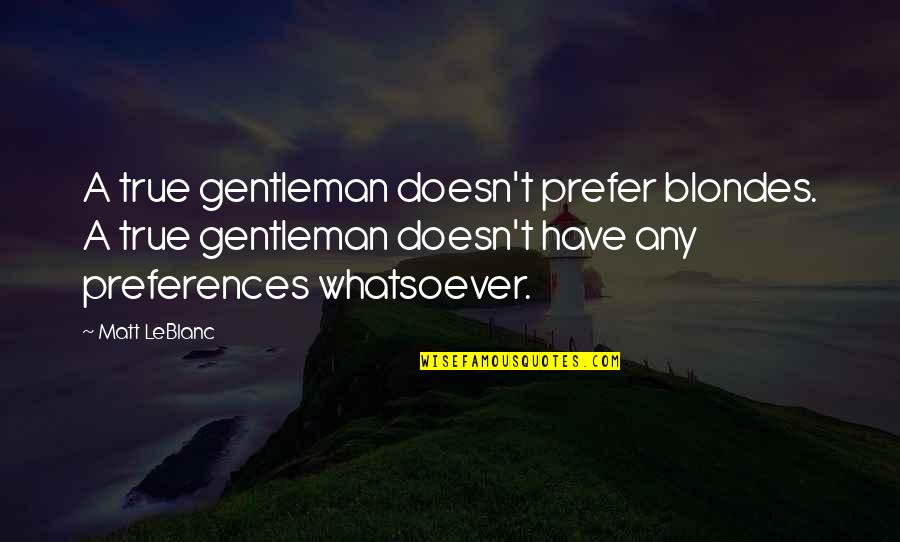 A true gentleman doesn't prefer blondes. A true gentleman doesn't have any preferences whatsoever.
—
Matt LeBlanc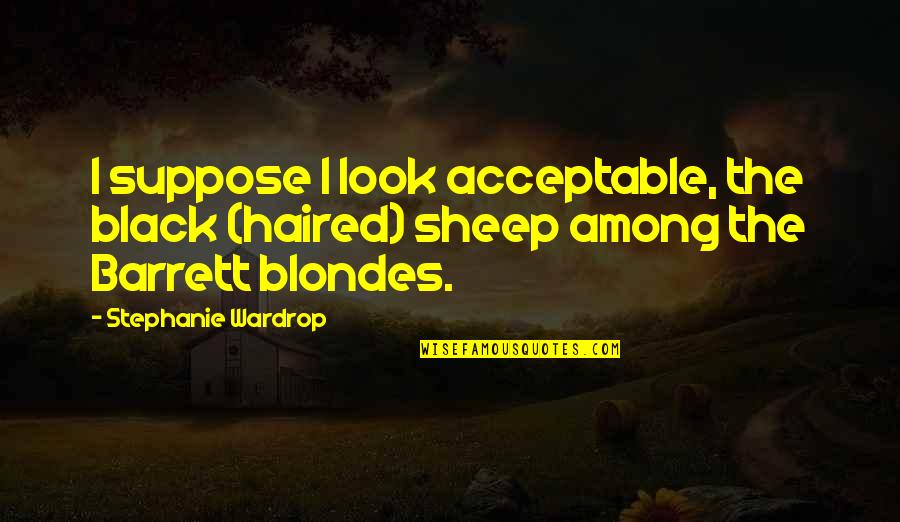 I suppose I look acceptable, the black (haired) sheep among the Barrett blondes.
—
Stephanie Wardrop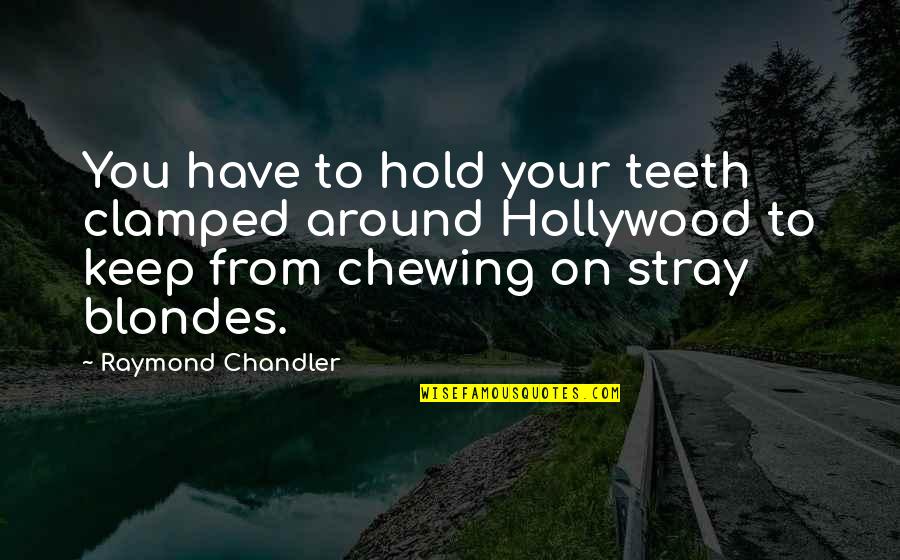 You have to hold your teeth clamped around Hollywood to keep from chewing on stray
blondes
. —
Raymond Chandler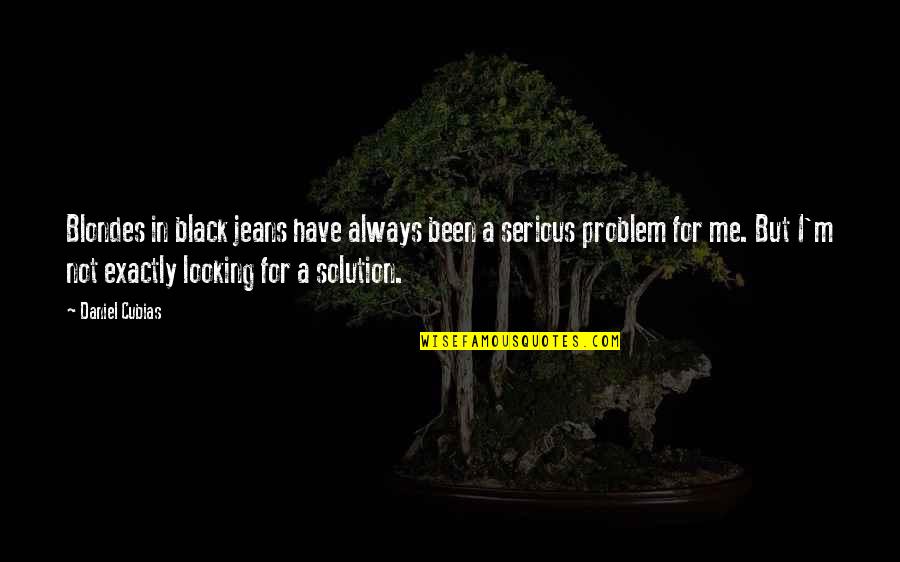 Blondes
in black jeans have always been a serious problem for me. But I'm not exactly looking for a solution. —
Daniel Cubias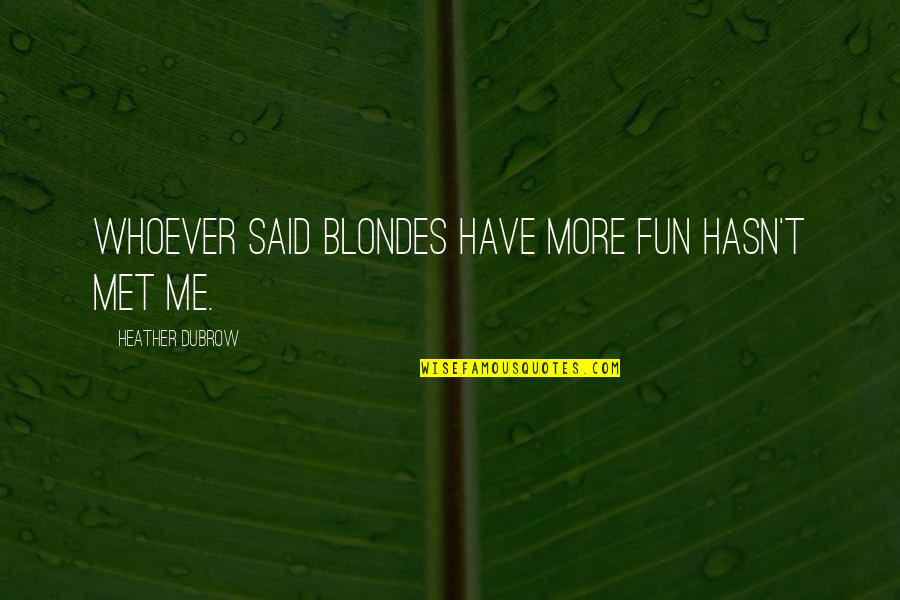 Whoever said
blondes
have more fun hasn't met me. —
Heather Dubrow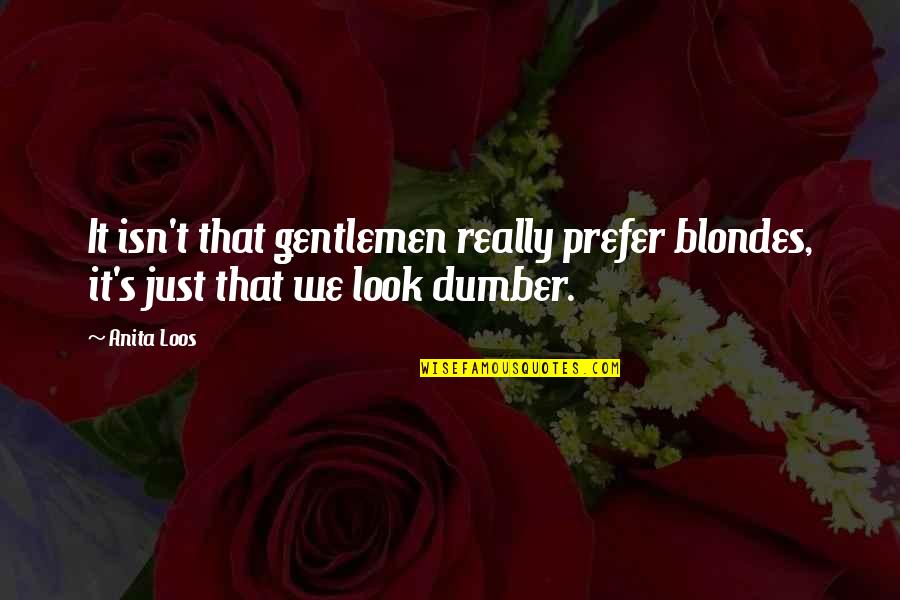 It isn't that gentlemen really prefer
blondes
, it's just that we look dumber. —
Anita Loos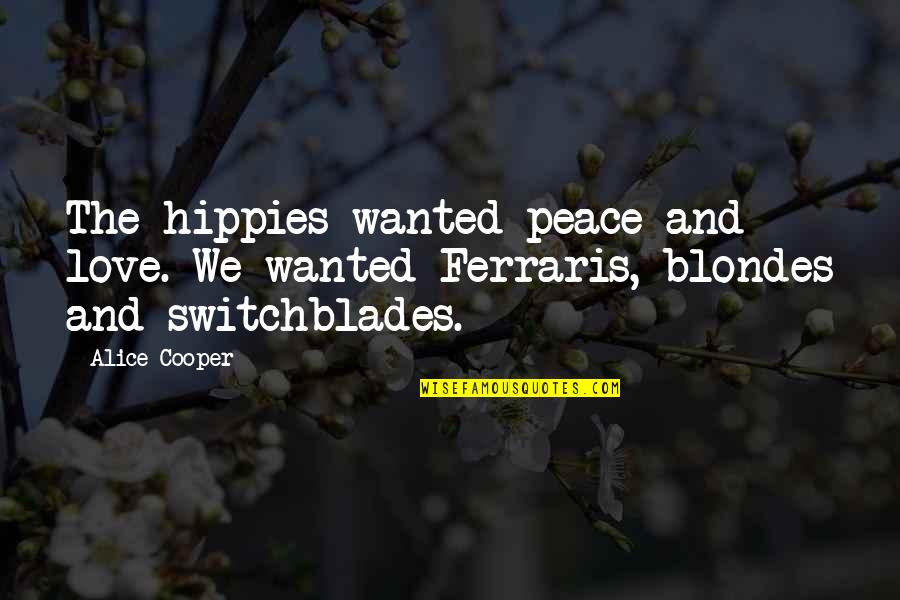 The hippies wanted peace and love. We wanted Ferraris,
blondes
and switchblades. —
Alice Cooper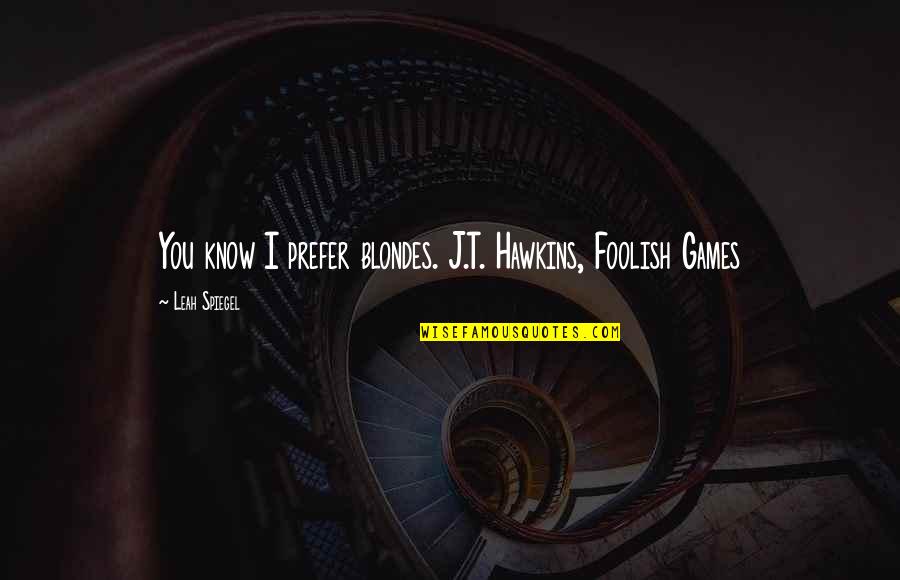 You know I prefer
blondes
. J.T. Hawkins, Foolish Games —
Leah Spiegel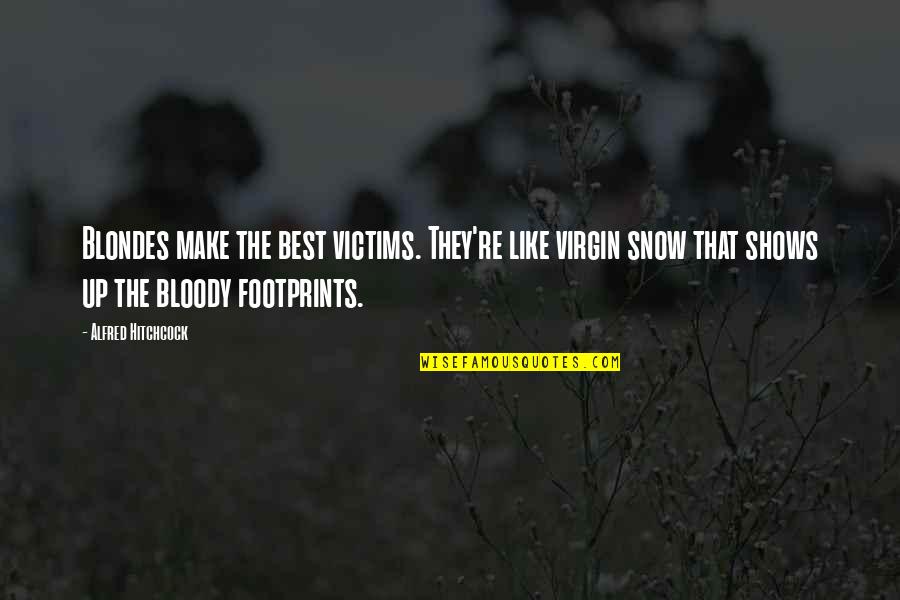 Blondes
make the best victims. They're like virgin snow that shows up the bloody footprints. —
Alfred Hitchcock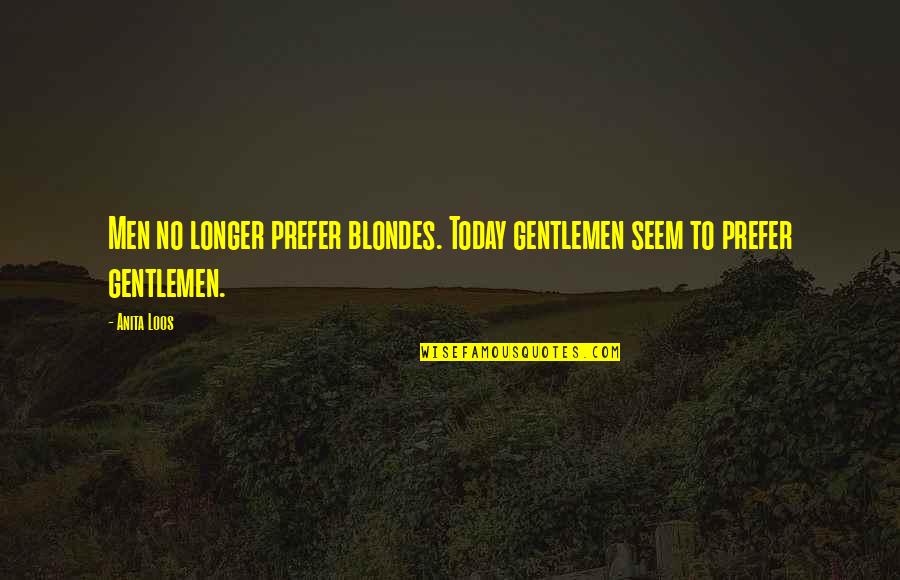 Men no longer prefer
blondes
. Today gentlemen seem to prefer gentlemen. —
Anita Loos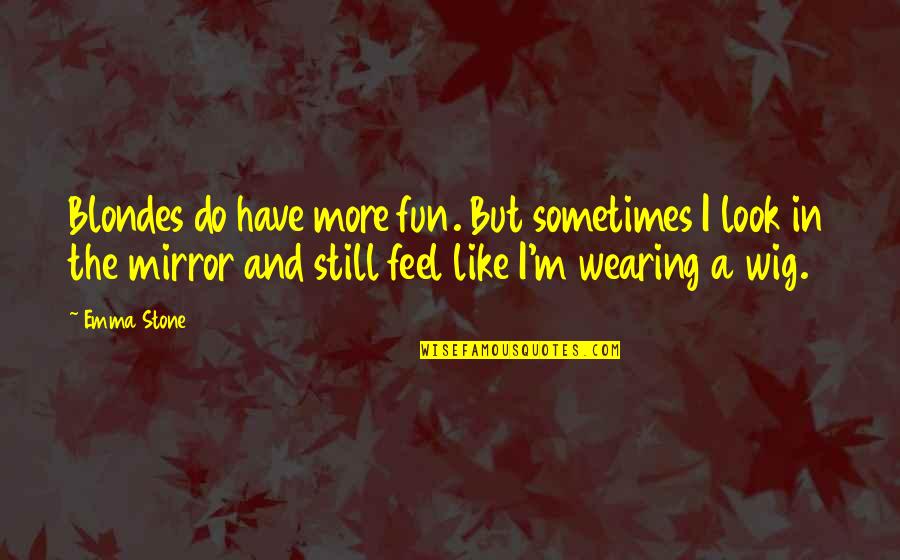 Blondes
do have more fun. But sometimes I look in the mirror and still feel like I'm wearing a wig. —
Emma Stone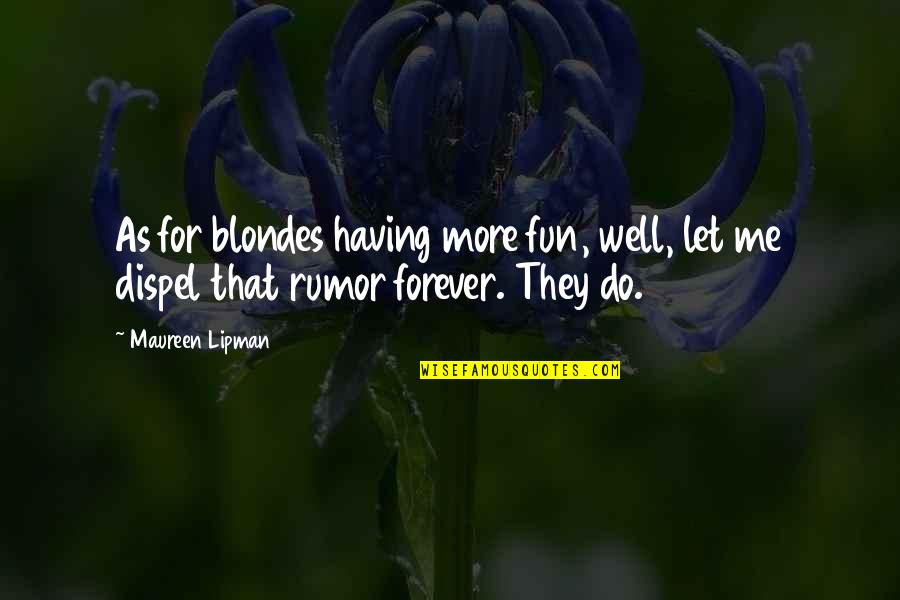 As for
blondes
having more fun, well, let me dispel that rumor forever. They do. —
Maureen Lipman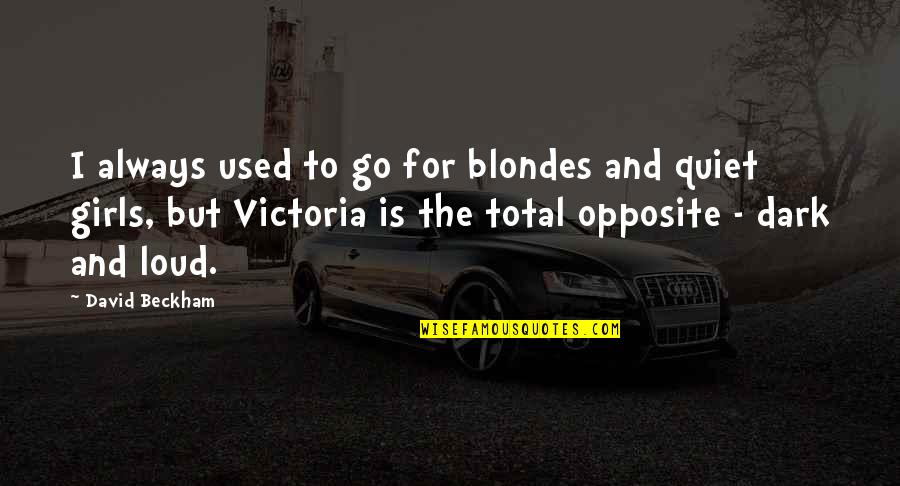 I always used to go for
blondes
and quiet girls, but Victoria is the total opposite - dark and loud. —
David Beckham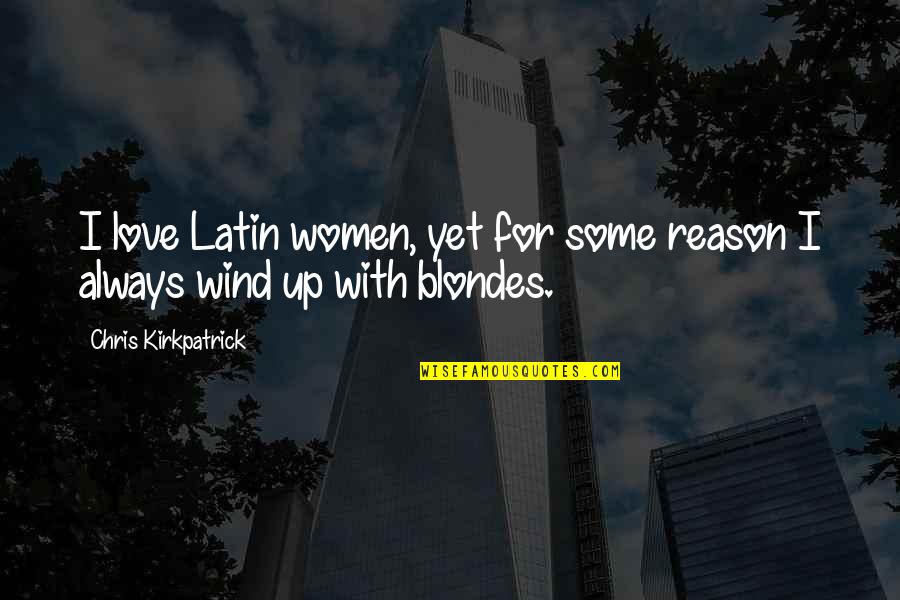 I love Latin women, yet for some reason I always wind up with
blondes
. —
Chris Kirkpatrick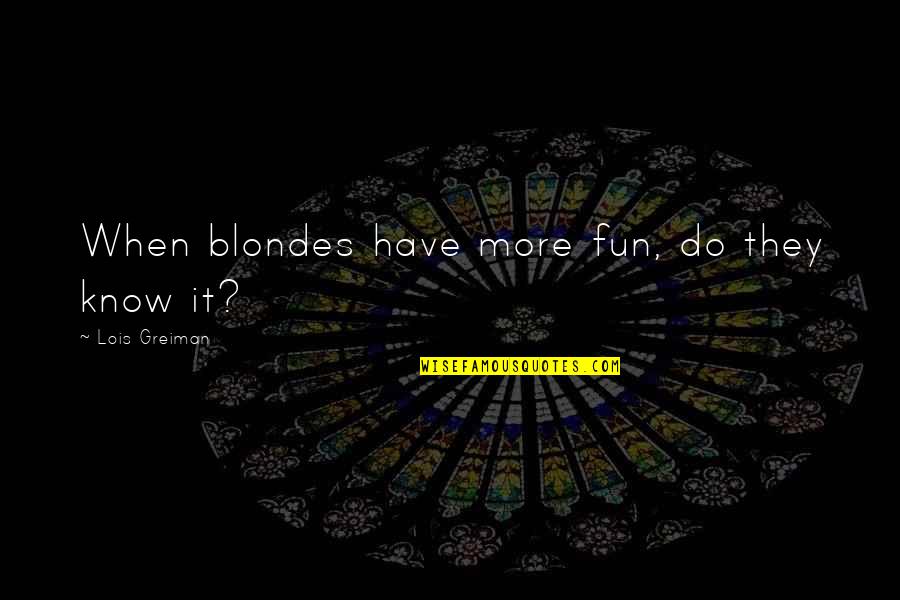 When
blondes
have more fun, do they know it? —
Lois Greiman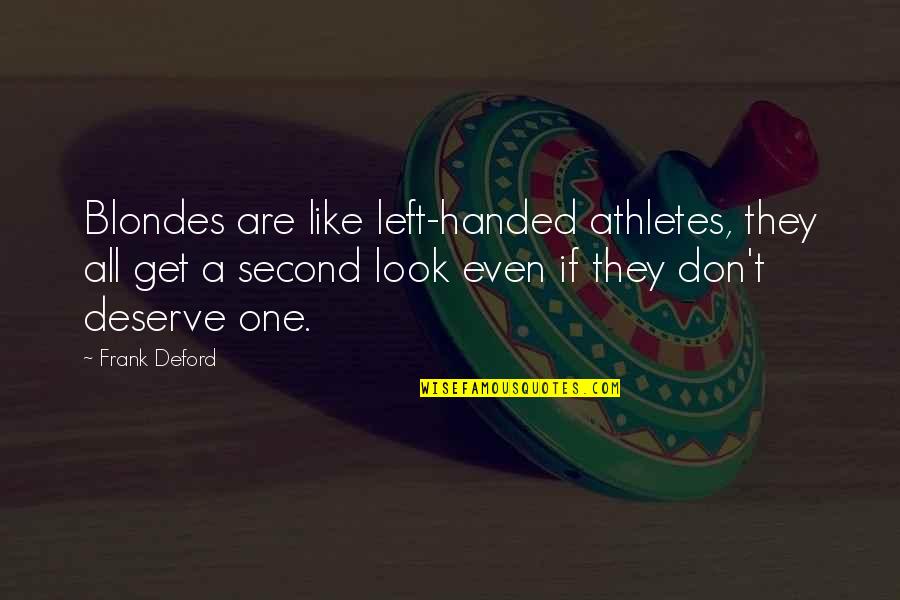 Blondes
are like left-handed athletes, they all get a second look even if they don't deserve one. —
Frank Deford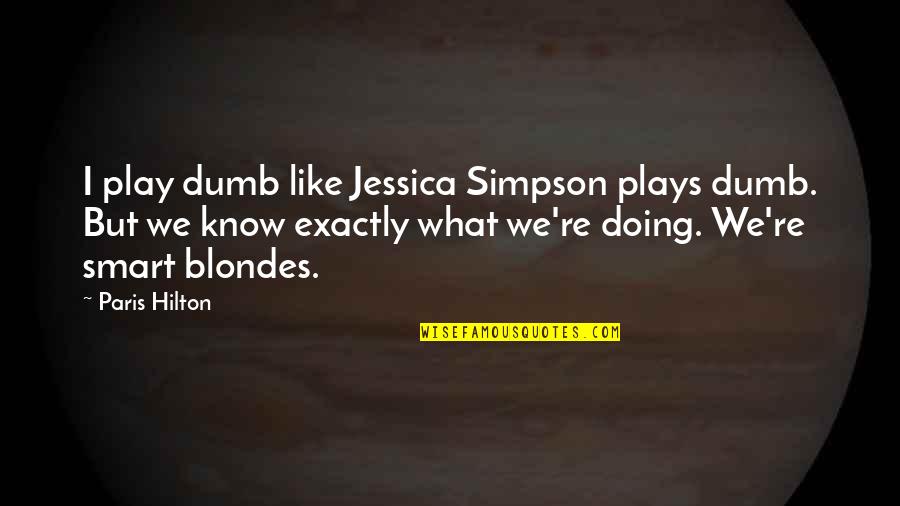 I play dumb like Jessica Simpson plays dumb. But we know exactly what we're doing. We're smart
blondes
. —
Paris Hilton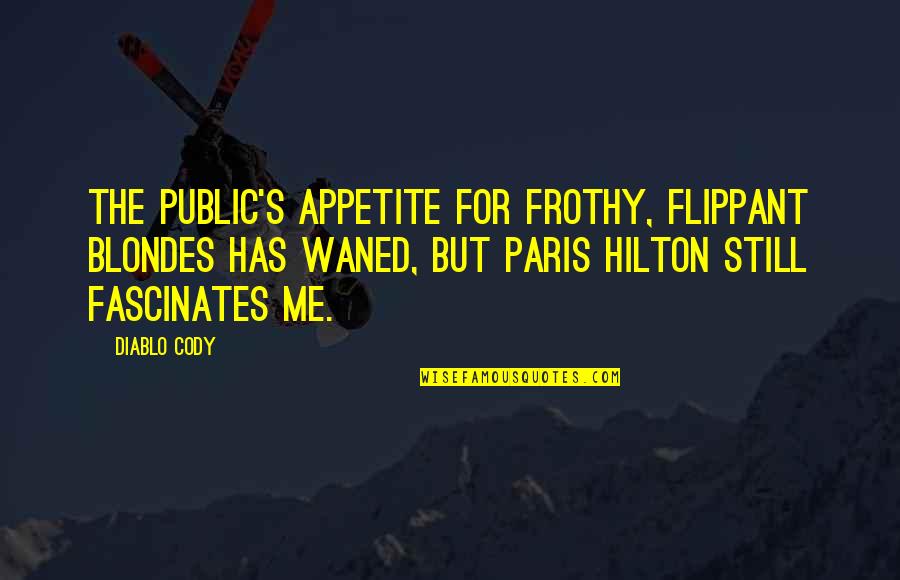 The public's appetite for frothy, flippant
blondes
has waned, but Paris Hilton still fascinates me. —
Diablo Cody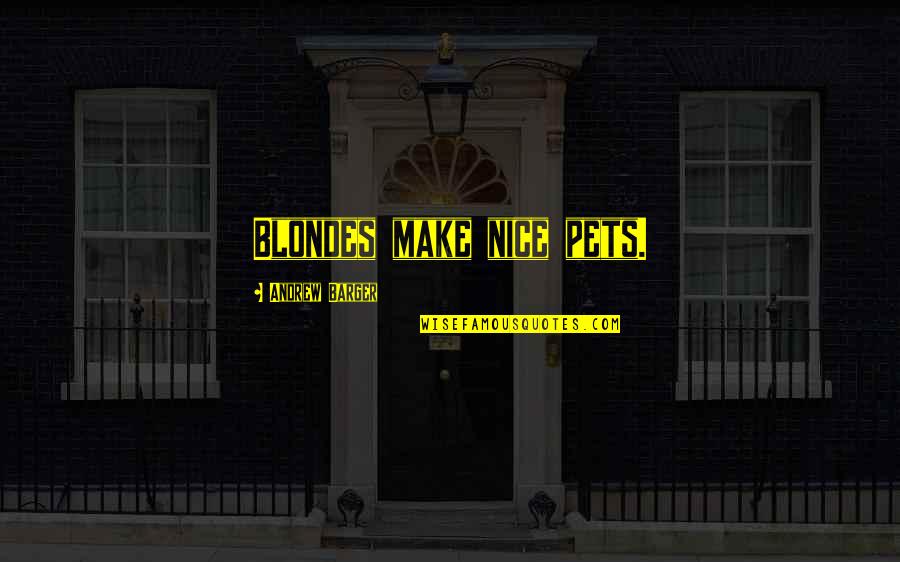 Blondes
make nice pets. —
Andrew Barger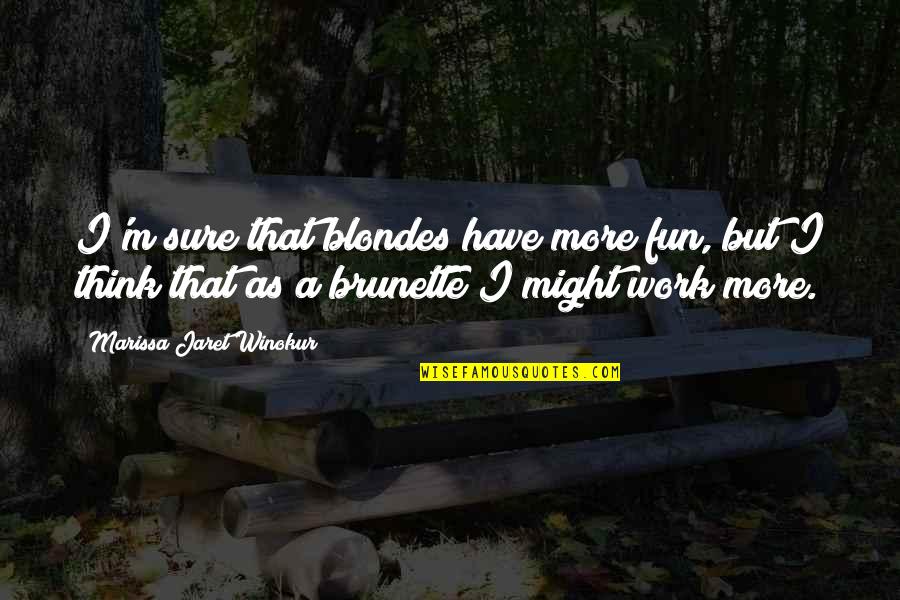 I'm sure that
blondes
have more fun, but I think that as a brunette I might work more. —
Marissa Jaret Winokur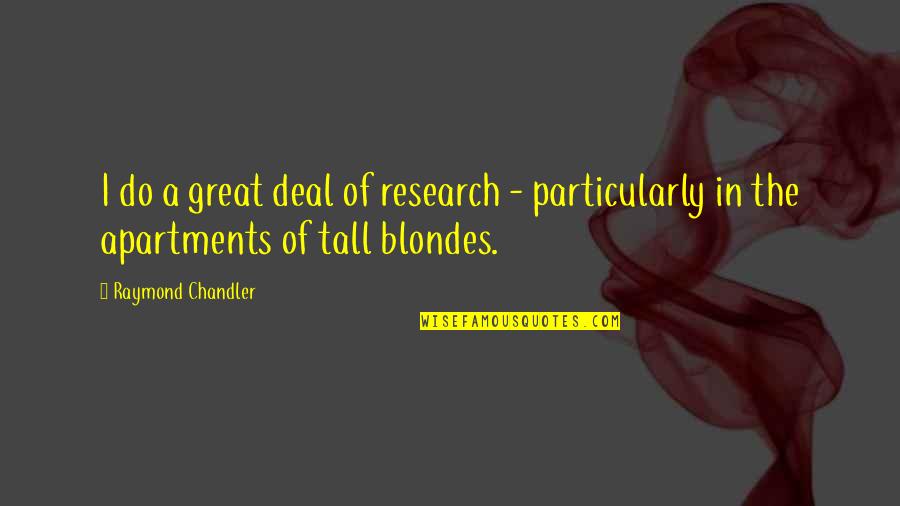 I do a great deal of research - particularly in the apartments of tall
blondes
. —
Raymond Chandler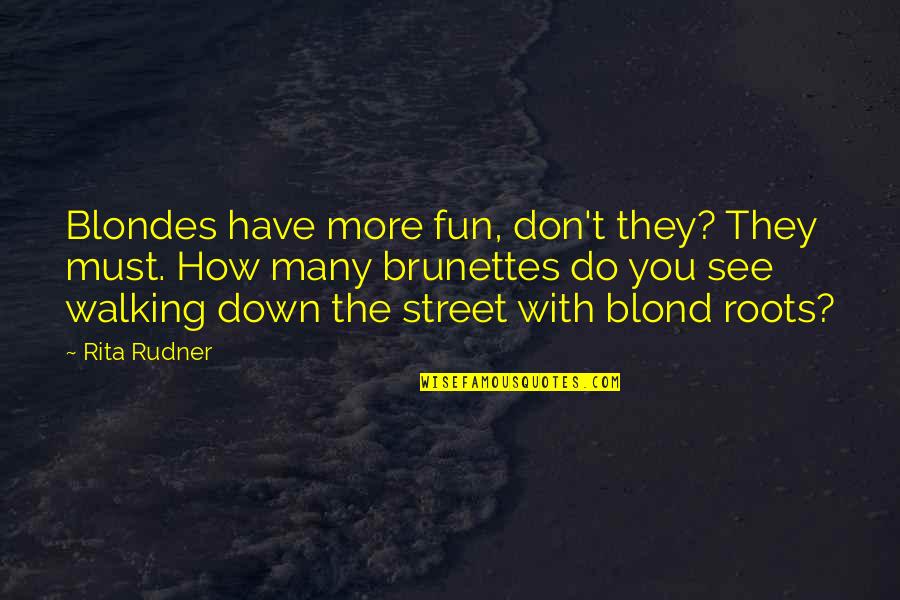 Blondes
have more fun, don't they? They must. How many brunettes do you see walking down the street with blond roots? —
Rita Rudner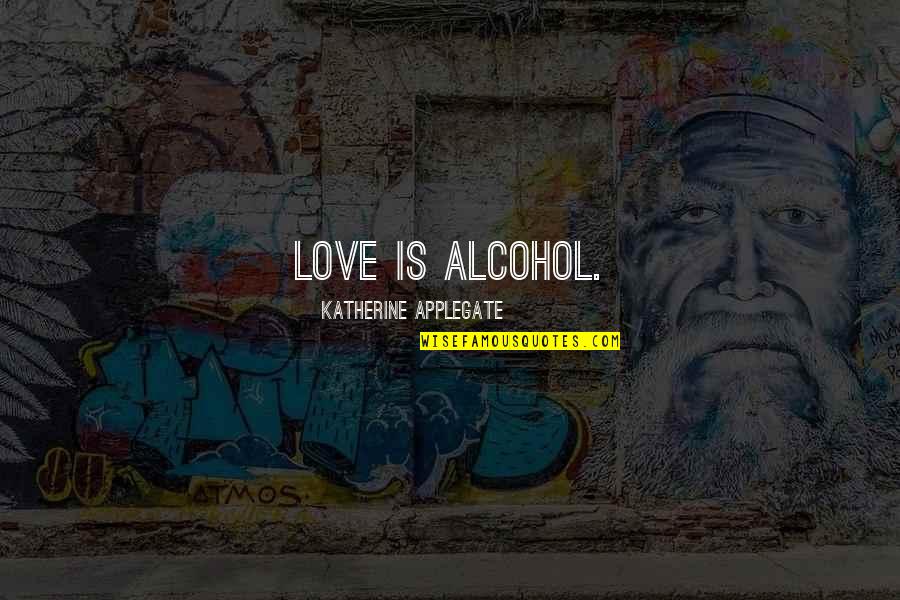 Love is alcohol. —
Katherine Applegate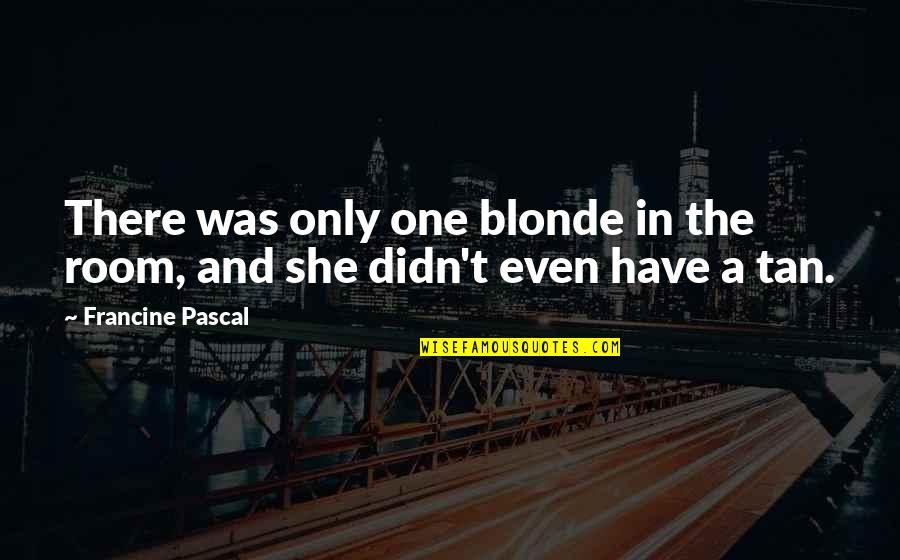 There was only one blonde in the room, and she didn't even have a tan. —
Francine Pascal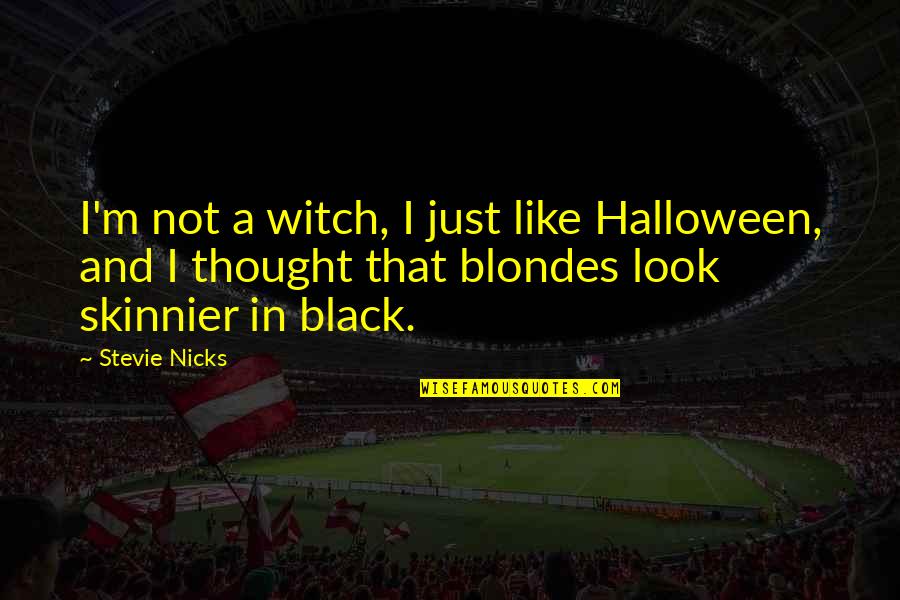 I'm not a witch, I just like Halloween, and I thought that
blondes
look skinnier in black. —
Stevie Nicks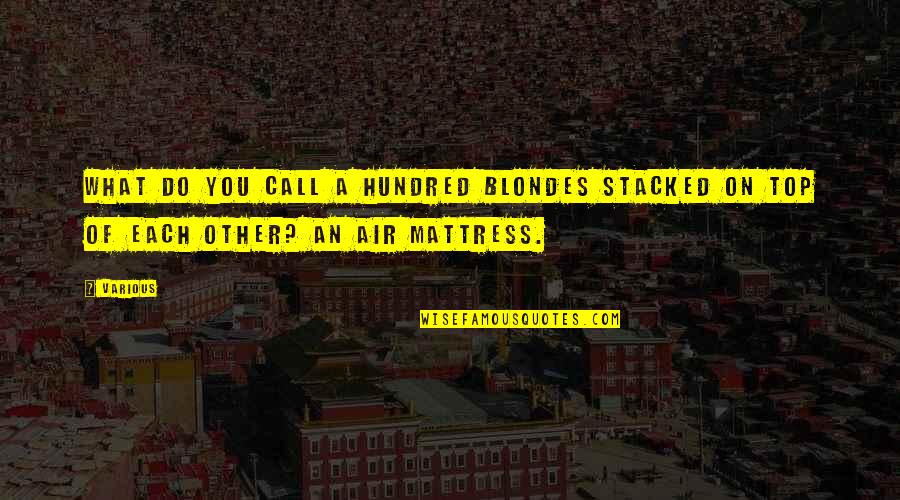 What do you call a hundred
blondes
stacked on top of each other? An air mattress. —
Various
Blondes
are so angelic. My sister can get away with anything. —
Bella Hadid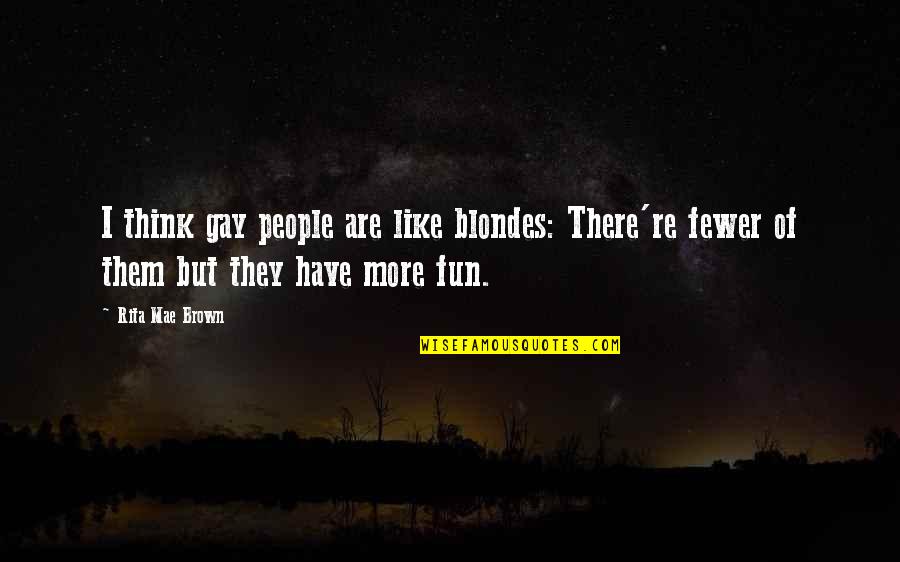 I think gay people are like
blondes
: There're fewer of them but they have more fun. —
Rita Mae Brown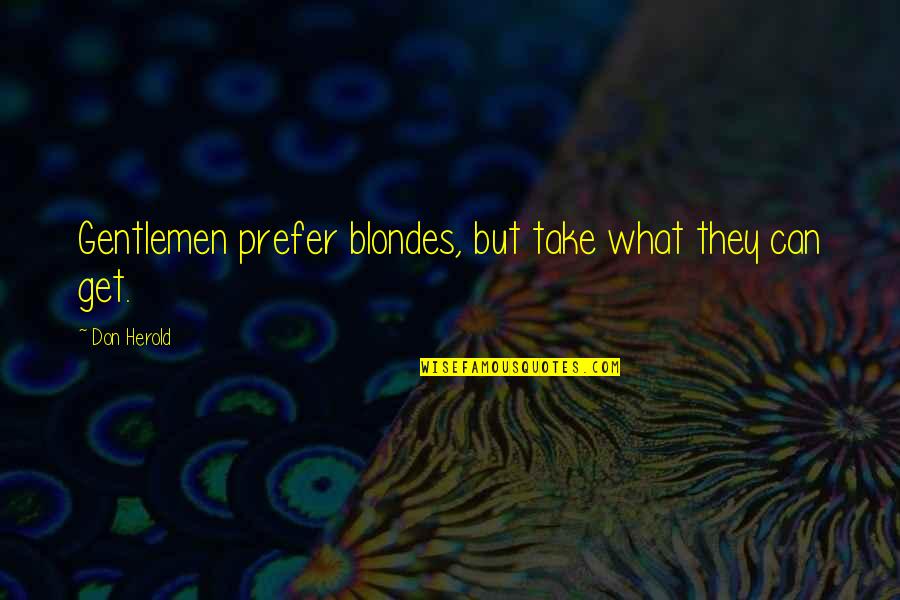 Gentlemen prefer
blondes
, but take what they can get. —
Don Herold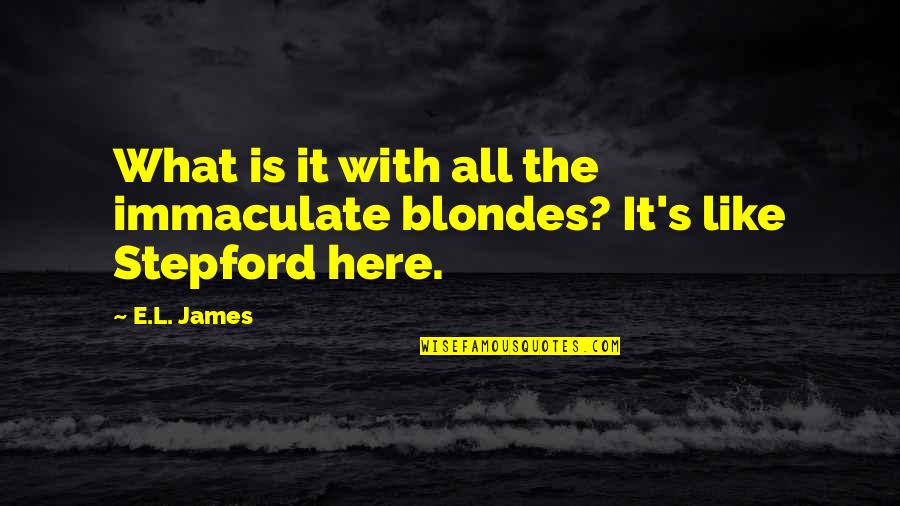 What is it with all the immaculate
blondes
? It's like Stepford here. —
E.L. James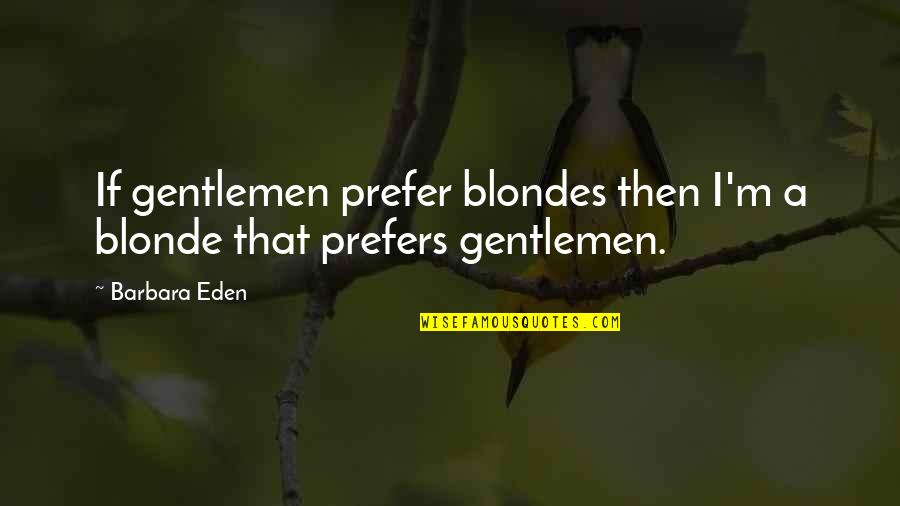 If gentlemen prefer
blondes
then I'm a blonde that prefers gentlemen. —
Barbara Eden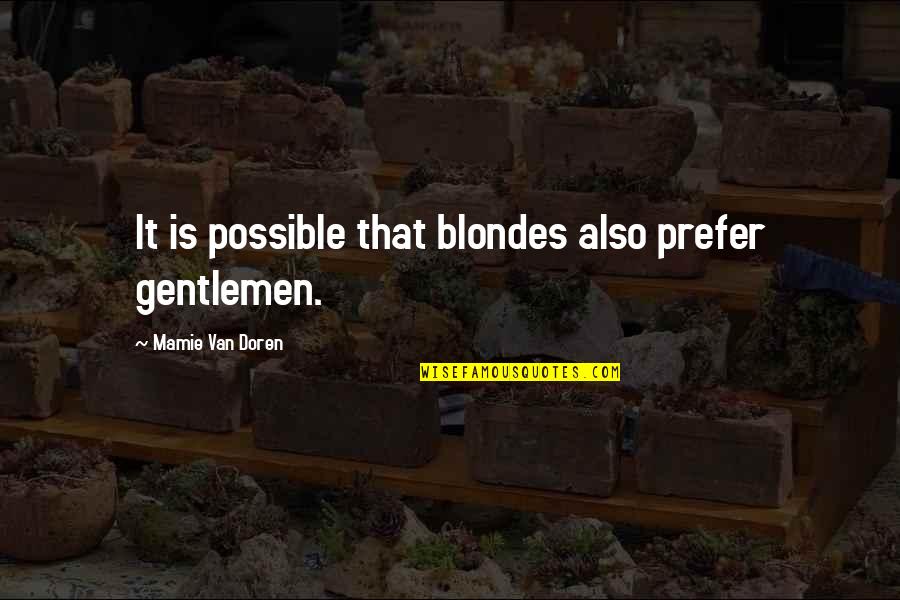 It is possible that
blondes
also prefer gentlemen. —
Mamie Van Doren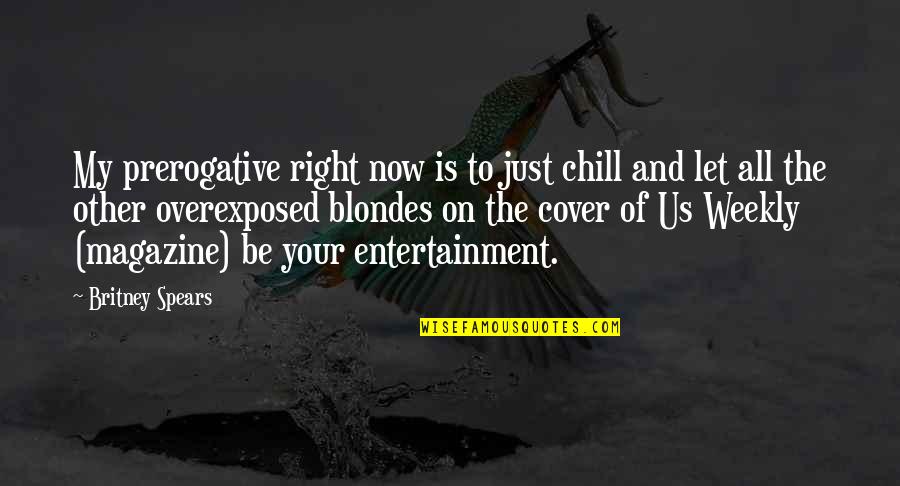 My prerogative right now is to just chill and let all the other overexposed
blondes
on the cover of Us Weekly (magazine) be your entertainment. —
Britney Spears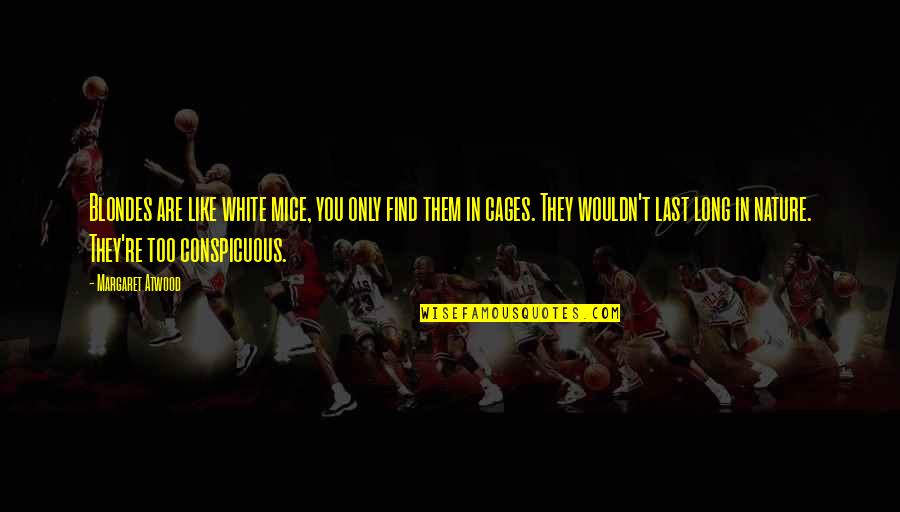 Blondes
are like white mice, you only find them in cages. They wouldn't last long in nature. They're too conspicuous. —
Margaret Atwood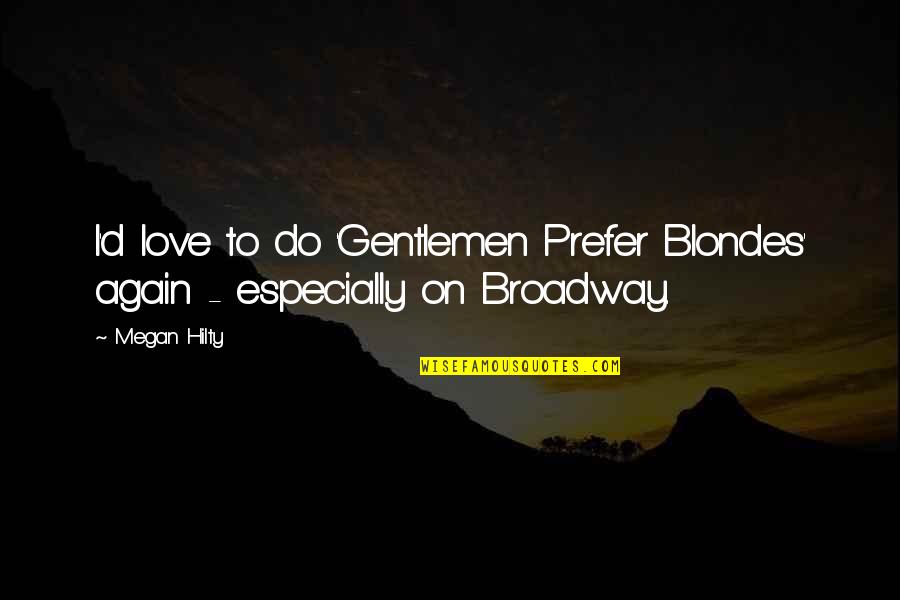 I'd love to do 'Gentlemen Prefer
Blondes
' again - especially on Broadway. —
Megan Hilty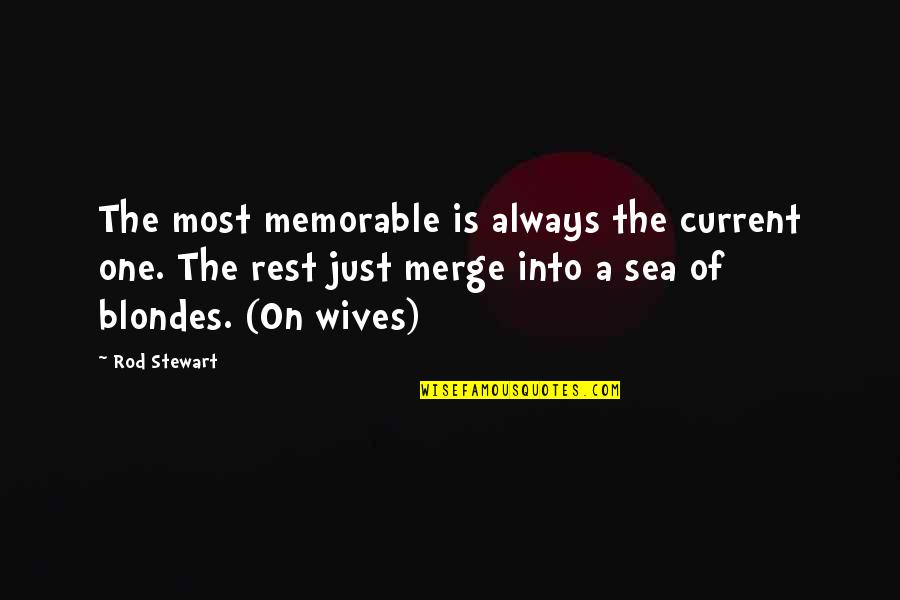 The most memorable is always the current one. The rest just merge into a sea of
blondes
. (On wives) —
Rod Stewart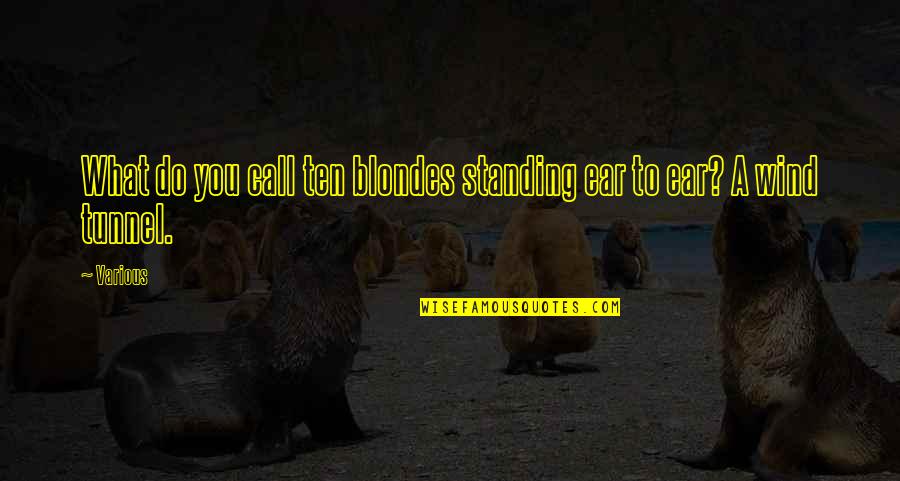 What do you call ten
blondes
standing ear to ear? A wind tunnel. —
Various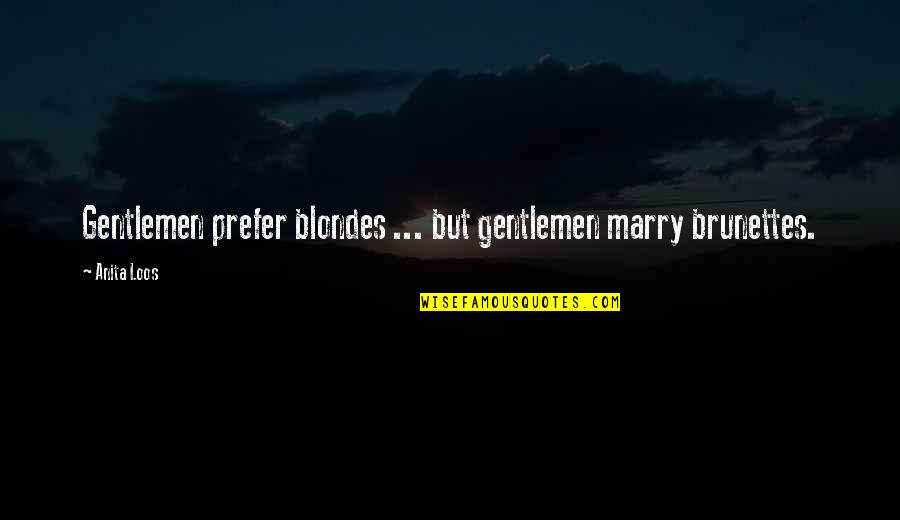 Gentlemen prefer
blondes
... but gentlemen marry brunettes. —
Anita Loos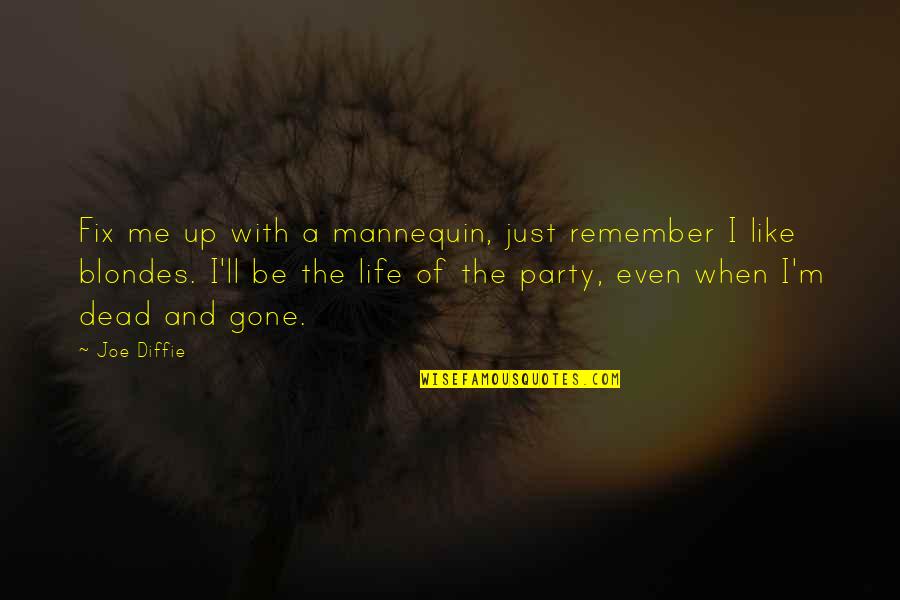 Fix me up with a mannequin, just remember I like
blondes
. I'll be the life of the party, even when I'm dead and gone. —
Joe Diffie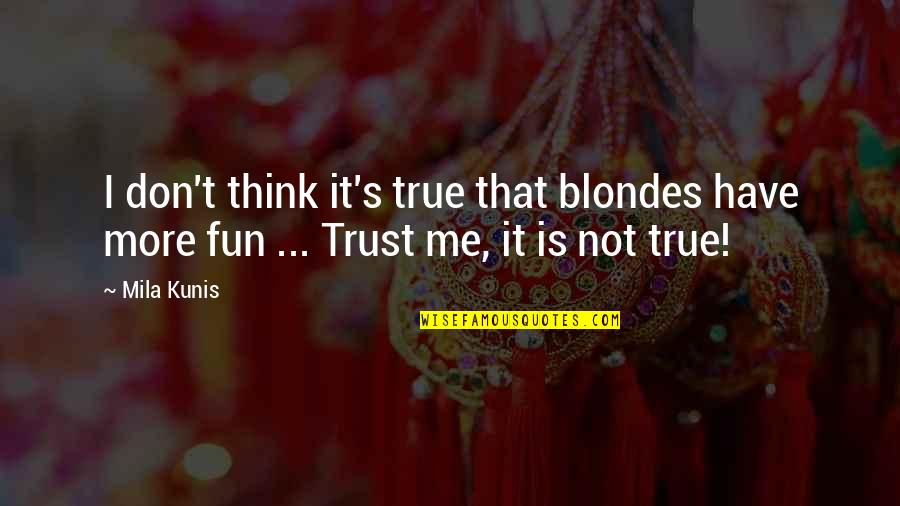 I don't think it's true that
blondes
have more fun ... Trust me, it is not true! —
Mila Kunis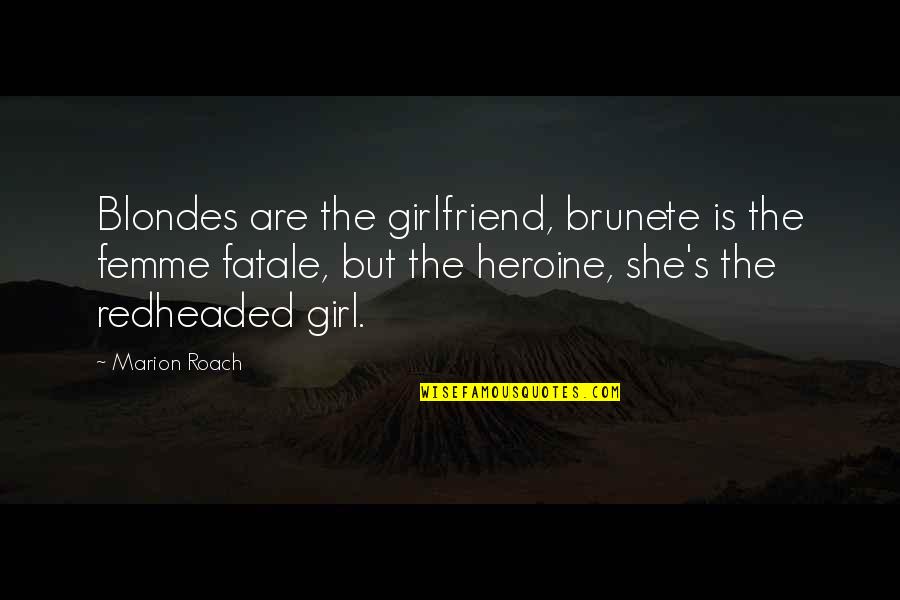 Blondes
are the girlfriend, brunete is the femme fatale, but the heroine, she's the redheaded girl. —
Marion Roach