The Betches Quotes
Top 7 wise famous quotes and sayings by The Betches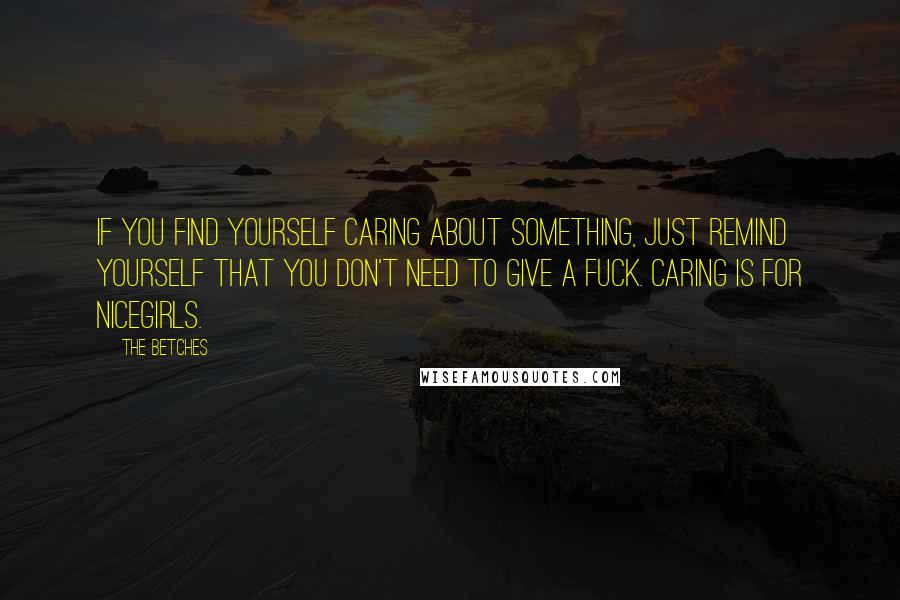 If you find yourself caring about something, just remind yourself that you don't need to give a fuck. Caring is for nicegirls.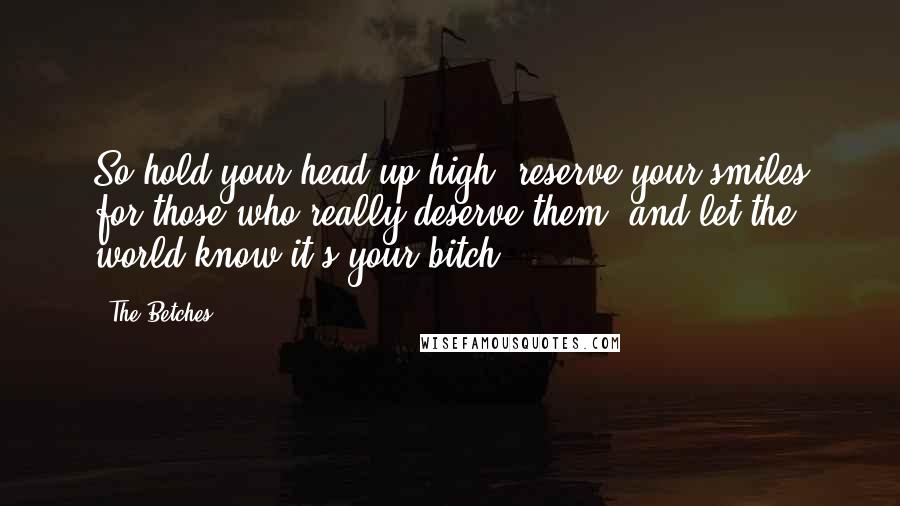 So hold your head up high, reserve your smiles for those who really deserve them, and let the world know it's your bitch.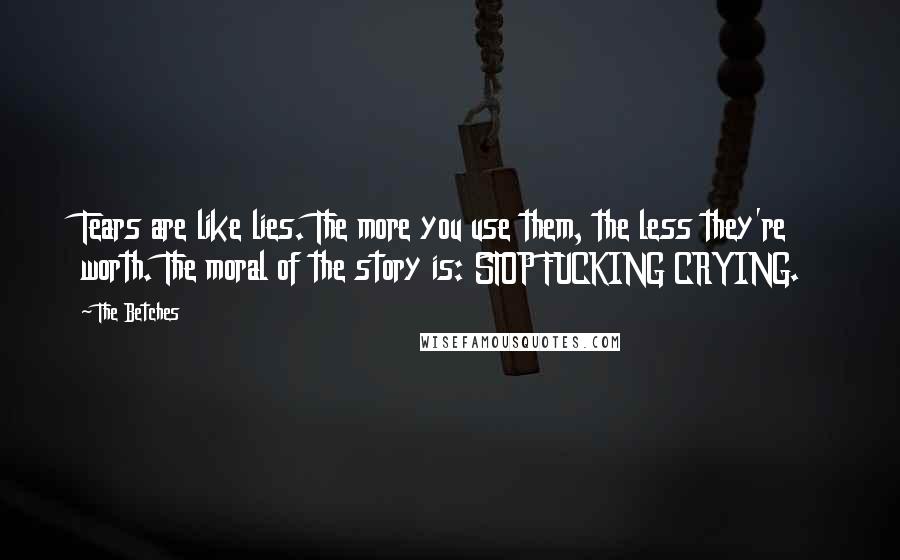 Tears are like lies. The more you use them, the less they're worth. The moral of the story is: STOP FUCKING CRYING.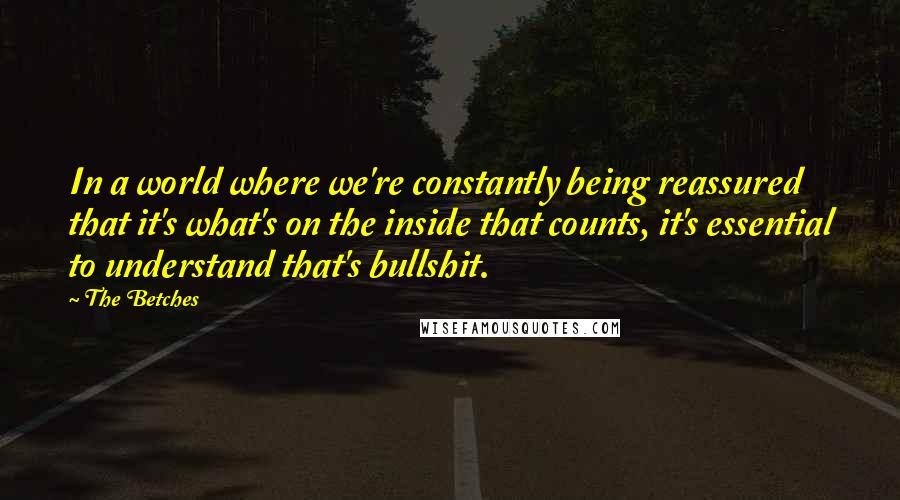 In a world where we're constantly being reassured that it's what's on the inside that counts, it's essential to understand that's bullshit.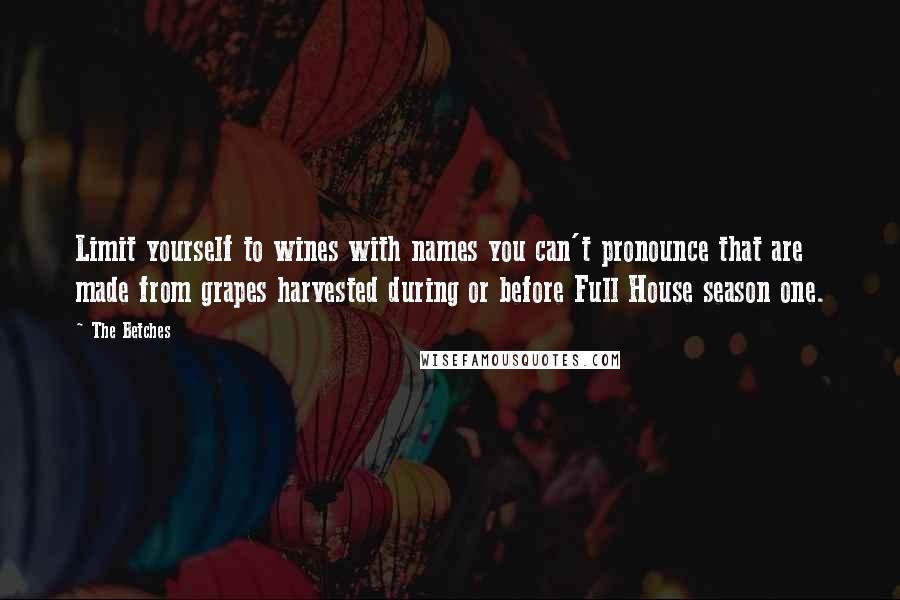 Limit yourself to wines with names you can't pronounce that are made from grapes harvested during or before Full House season one.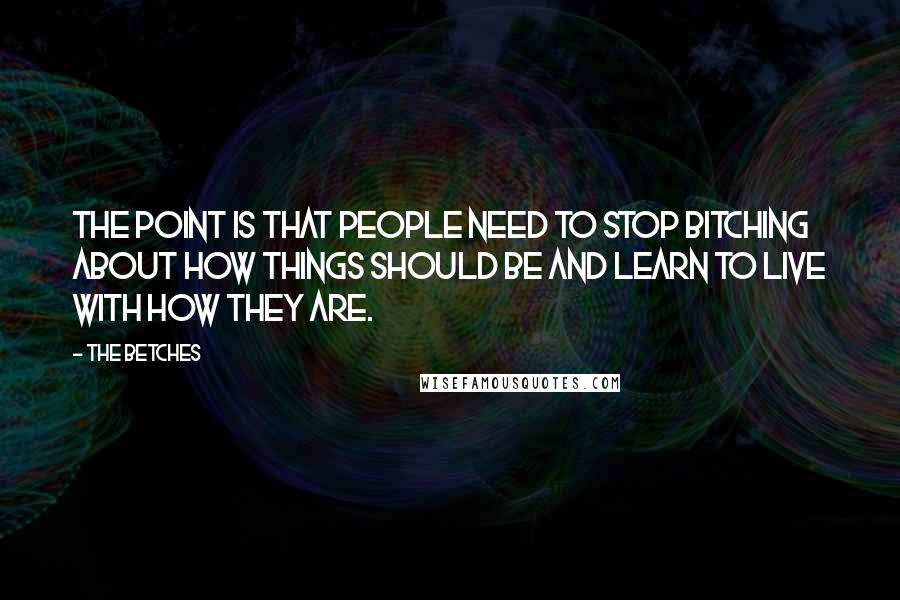 The point is that people need to stop bitching about how things should be and learn to live with how they are.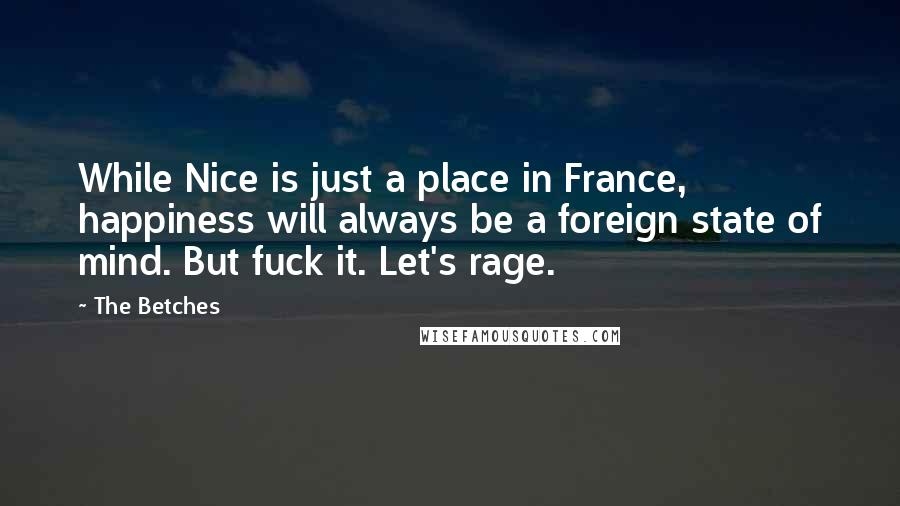 While Nice is just a place in France, happiness will always be a foreign state of mind. But fuck it. Let's rage.