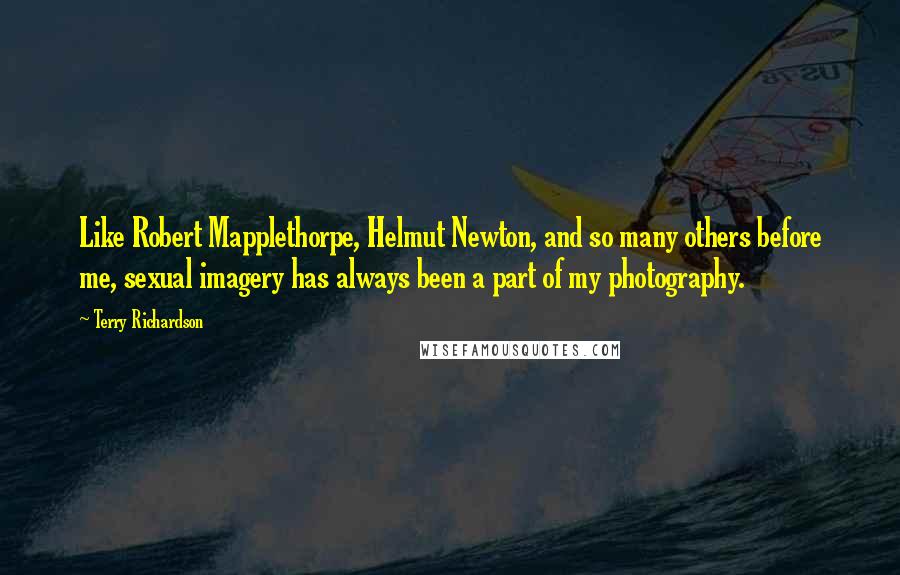 Like Robert Mapplethorpe, Helmut Newton, and so many others before me, sexual imagery has always been a part of my photography.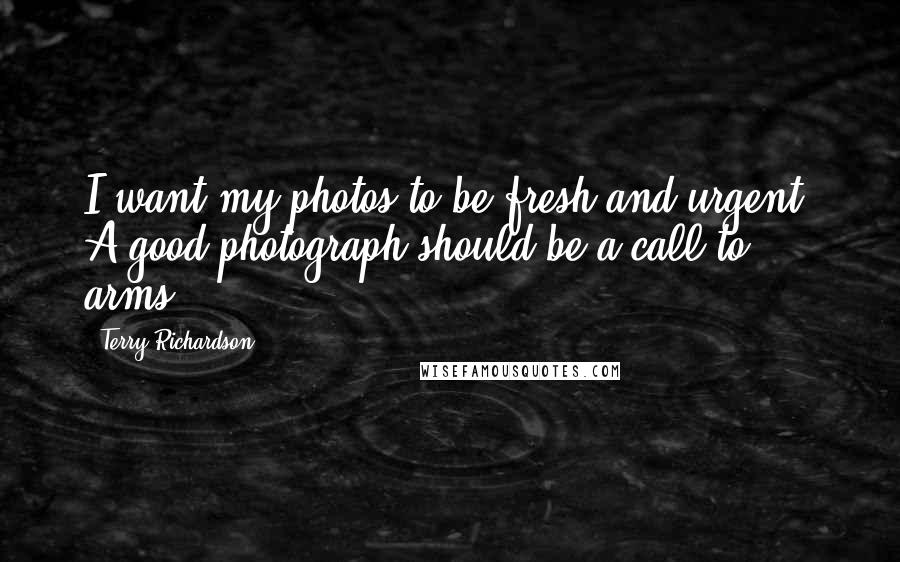 I want my photos to be fresh and urgent. A good photograph should be a call to arms.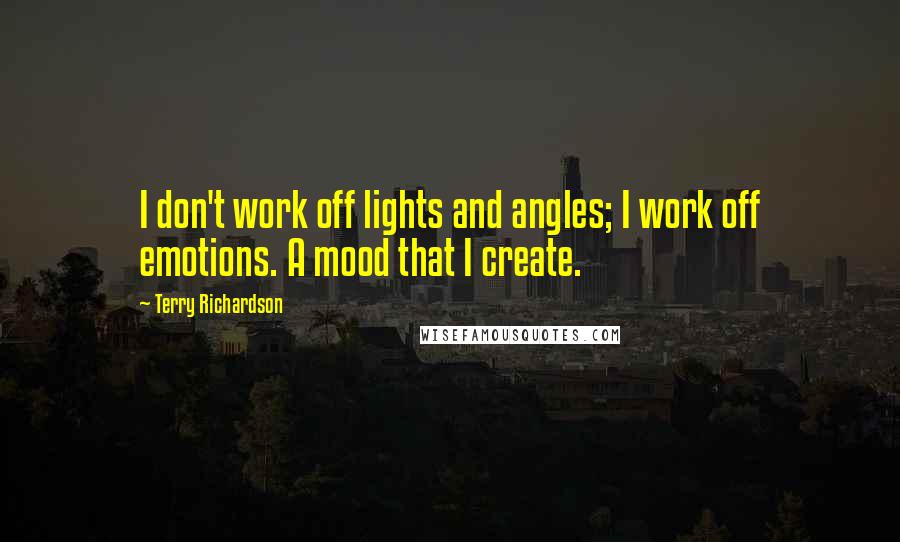 I don't work off lights and angles; I work off emotions. A mood that I create.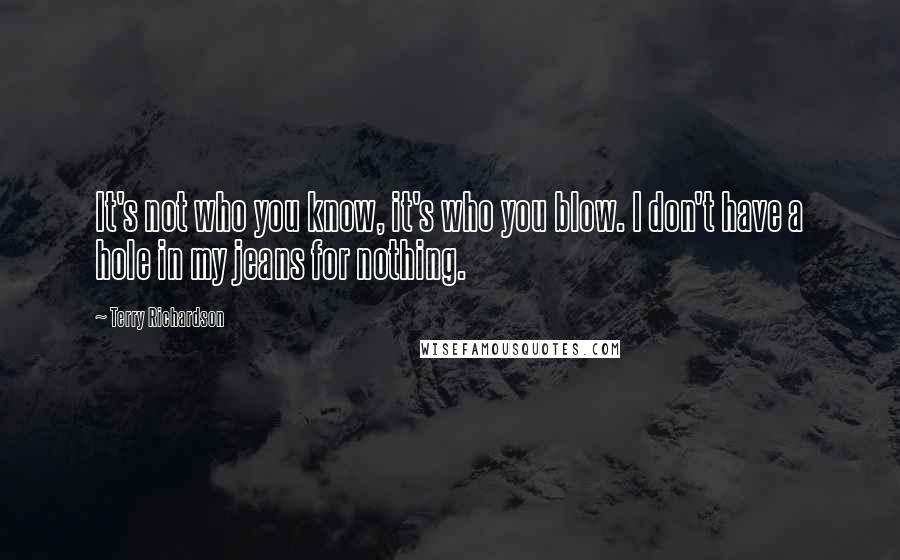 It's not who you know, it's who you blow. I don't have a hole in my jeans for nothing.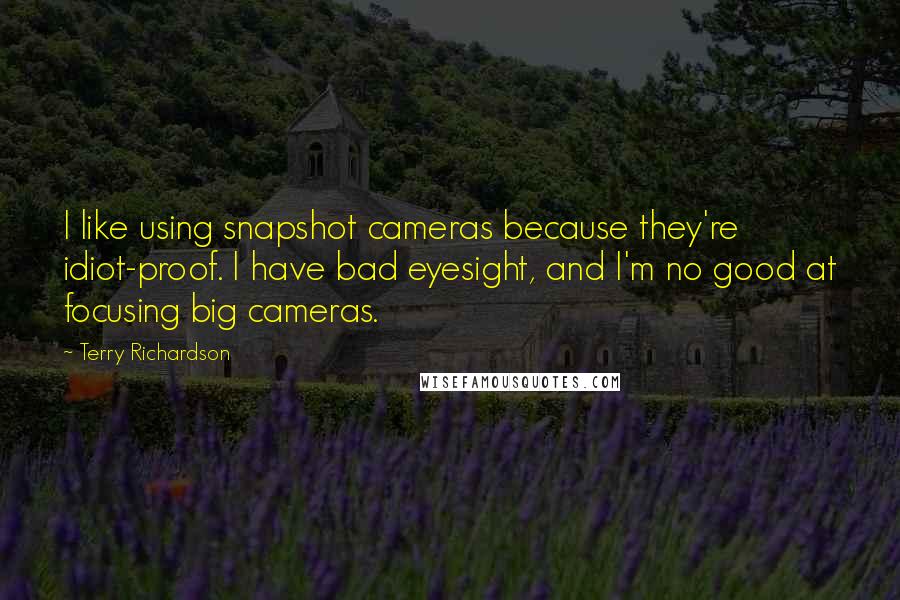 I like using snapshot cameras because they're idiot-proof. I have bad eyesight, and I'm no good at focusing big cameras.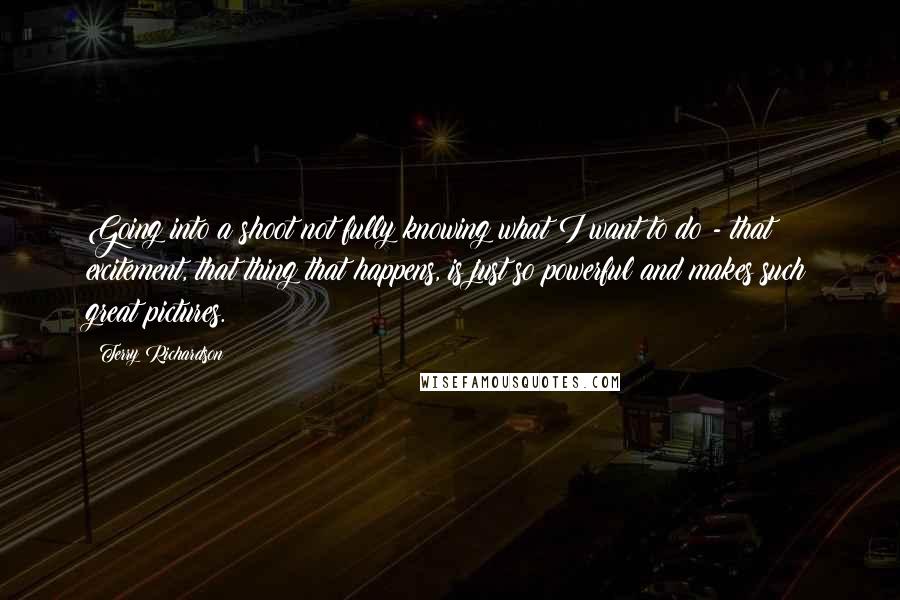 Going into a shoot not fully knowing what I want to do - that excitement, that thing that happens, is just so powerful and makes such great pictures.
I always say I make pictures rather than take pictures.