Taryn Simon Quotes
Top 6 wise famous quotes and sayings by Taryn Simon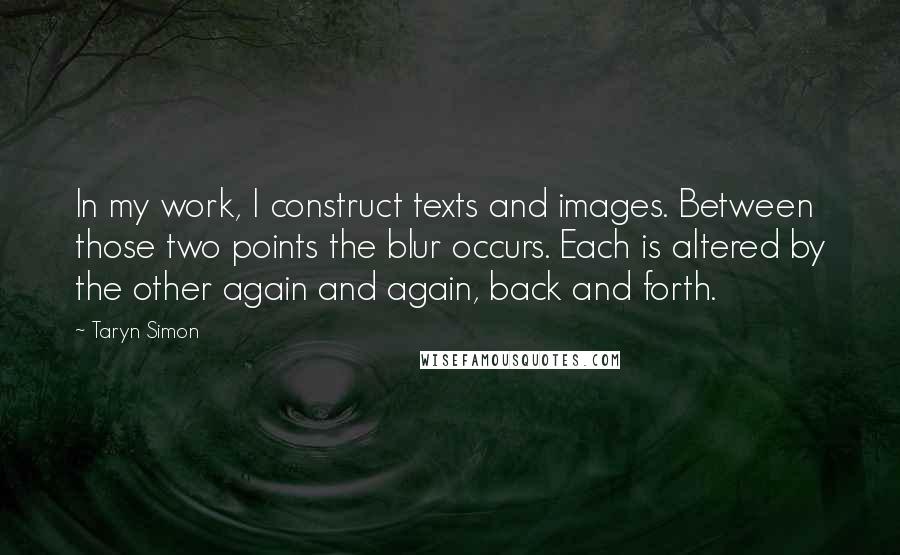 In my work, I construct texts and images. Between those two points the blur occurs. Each is altered by the other again and again, back and forth.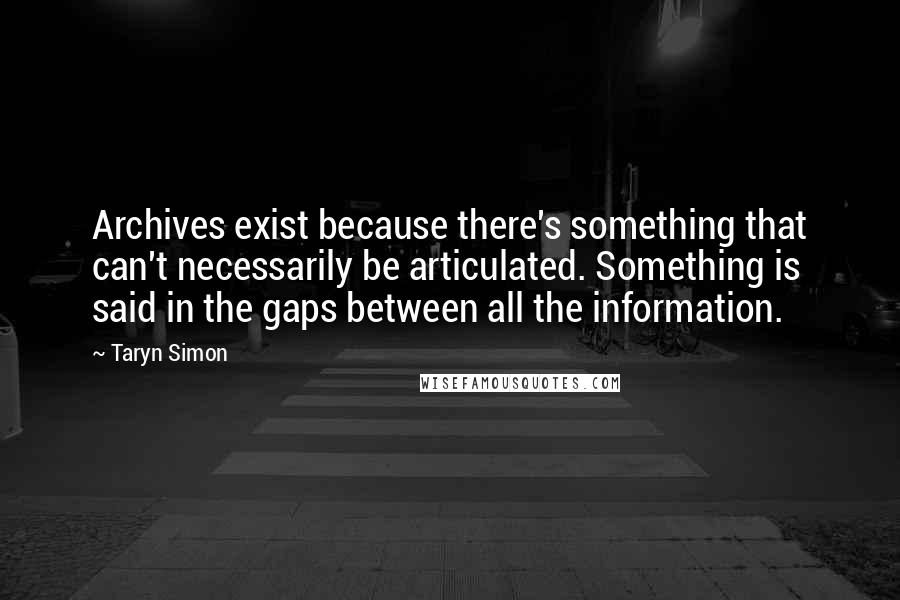 Archives exist because there's something that can't necessarily be articulated. Something is said in the gaps between all the information.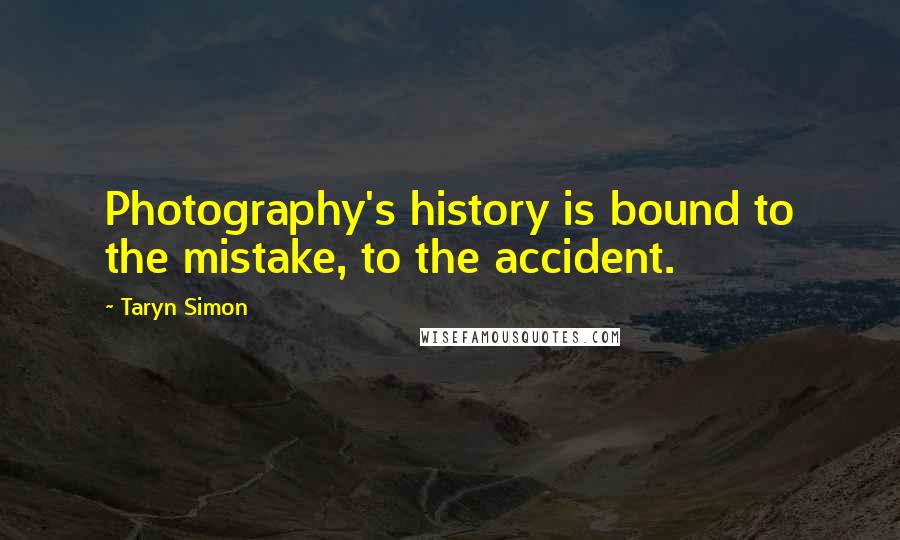 Photography's history is bound to the mistake, to the accident.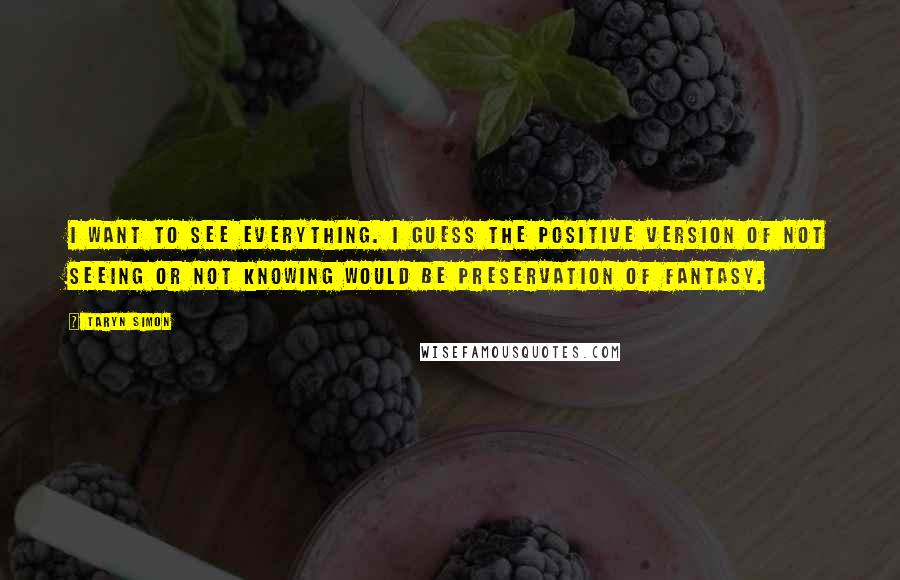 I want to see everything. I guess the positive version of not seeing or not knowing would be preservation of fantasy.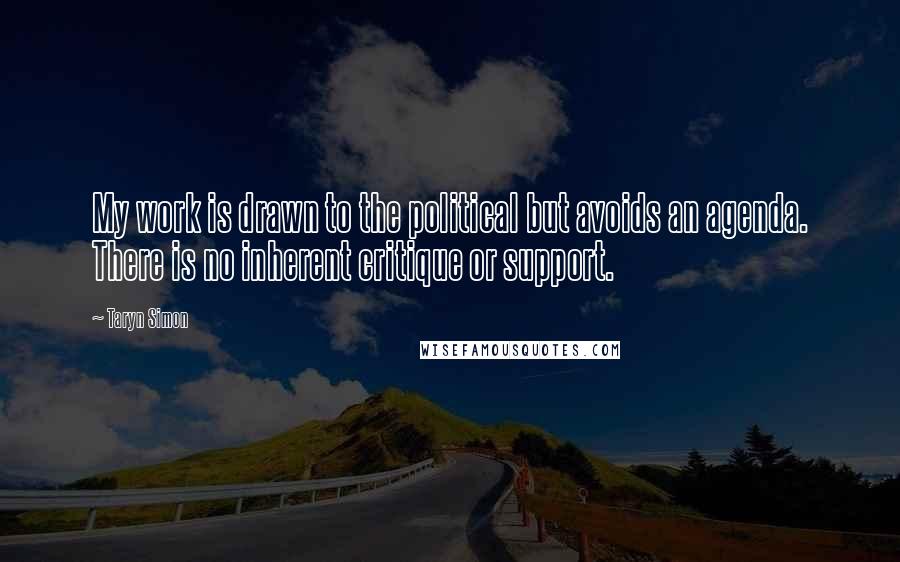 My work is drawn to the political but avoids an agenda. There is no inherent critique or support.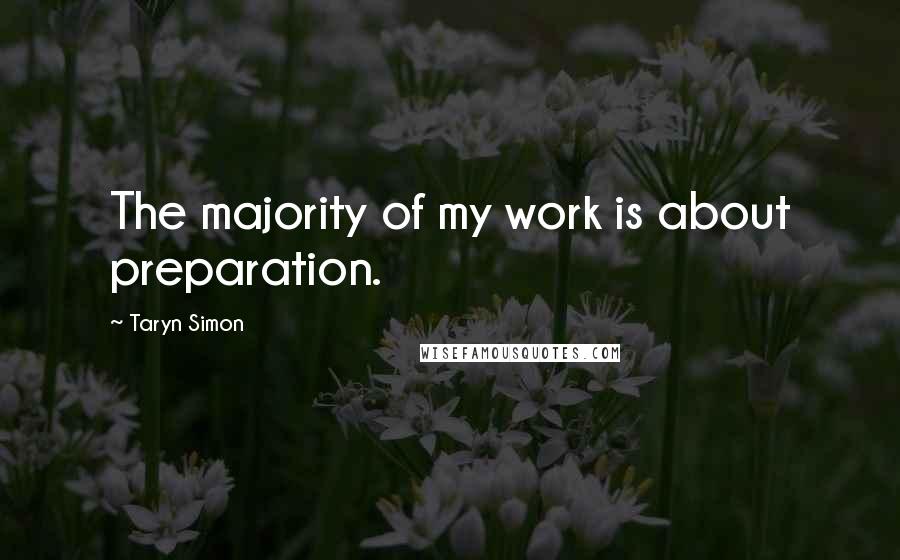 The majority of my work is about preparation.