T.K. Coleman Quotes
Top 4 wise famous quotes and sayings by T.K. Coleman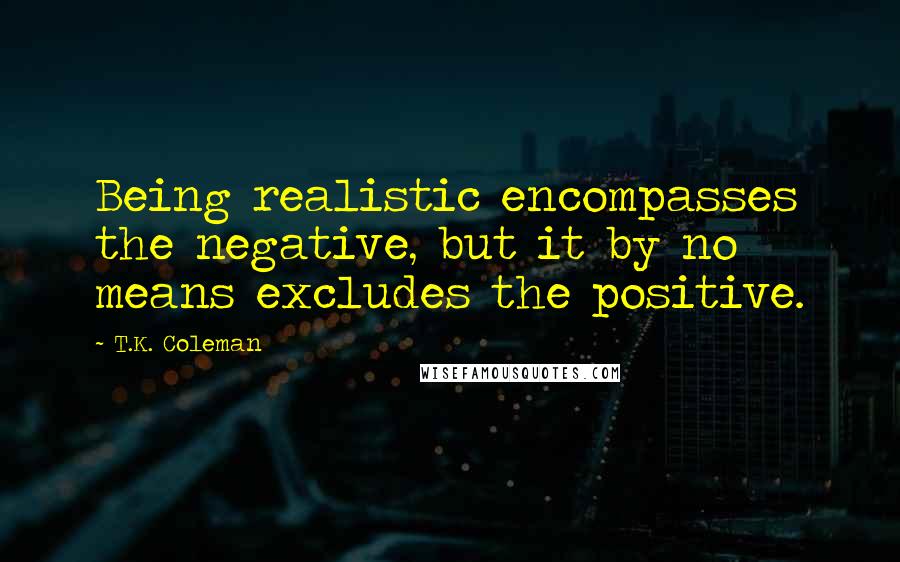 Being realistic encompasses the negative, but it by no means excludes the positive.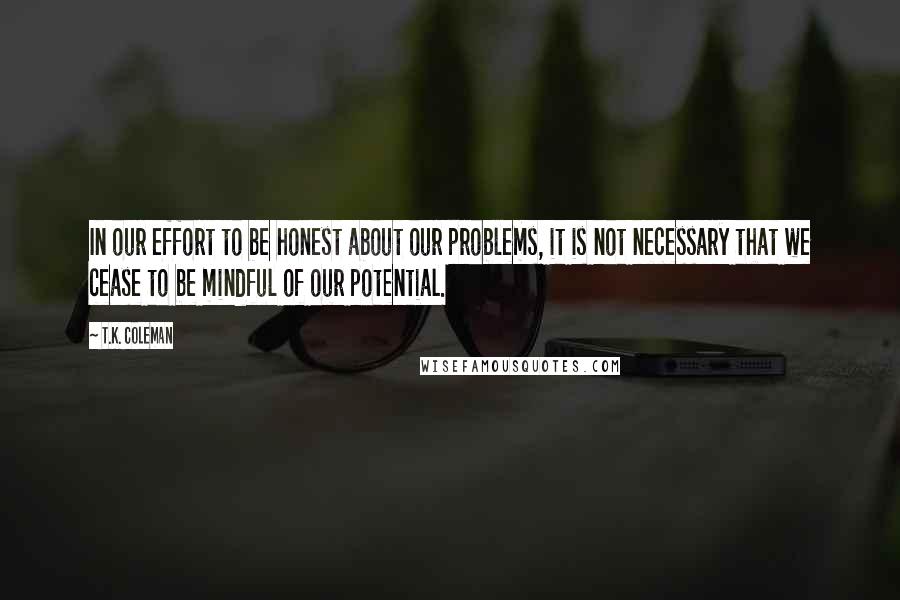 In our effort to be honest about our problems, it is not necessary that we cease to be mindful of our potential.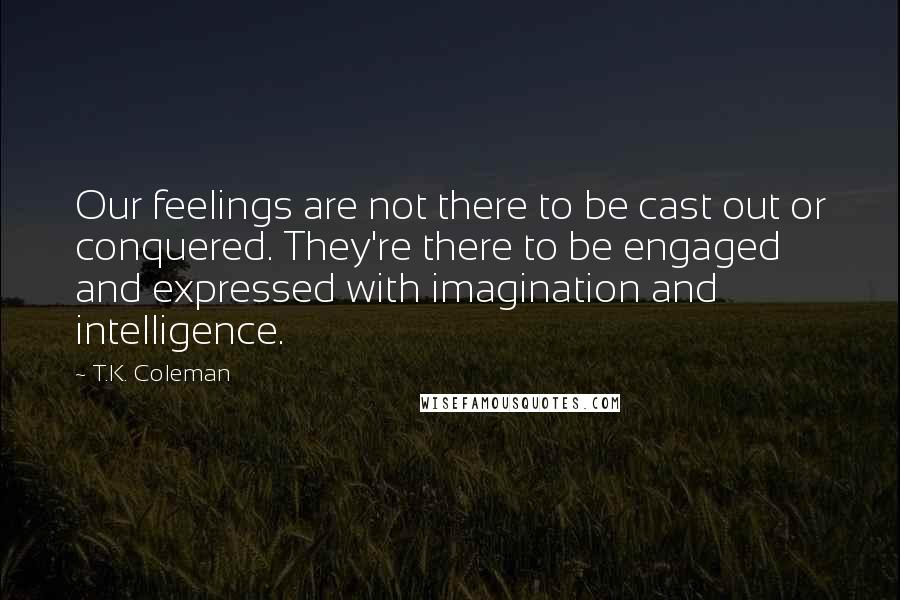 Our feelings are not there to be cast out or conquered. They're there to be engaged and expressed with imagination and intelligence.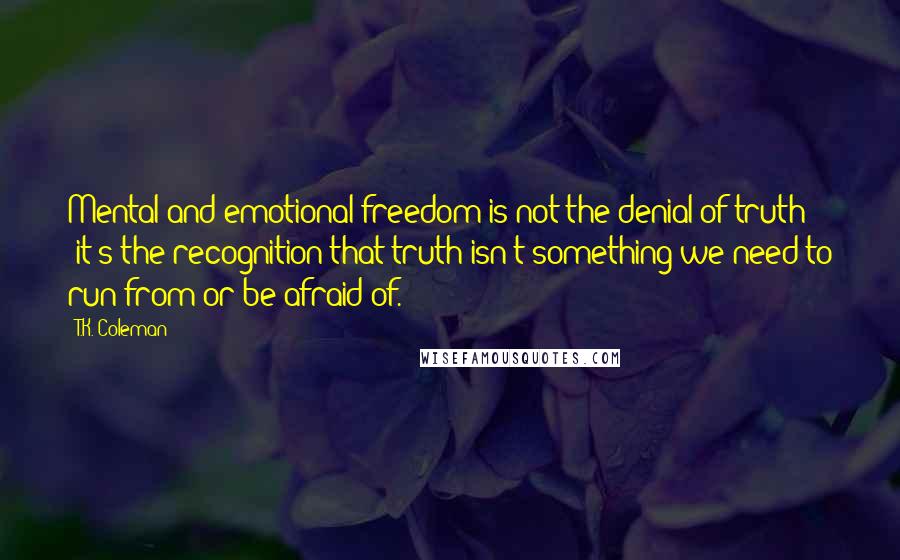 Mental and emotional freedom is not the denial of truth - it's the recognition that truth isn't something we need to run from or be afraid of.