T.I. Quotes
Top 46 wise famous quotes and sayings by T.I.
T.I. Famous Quotes & Sayings
Discover top inspirational quotes from T.I. on Wise Famous Quotes.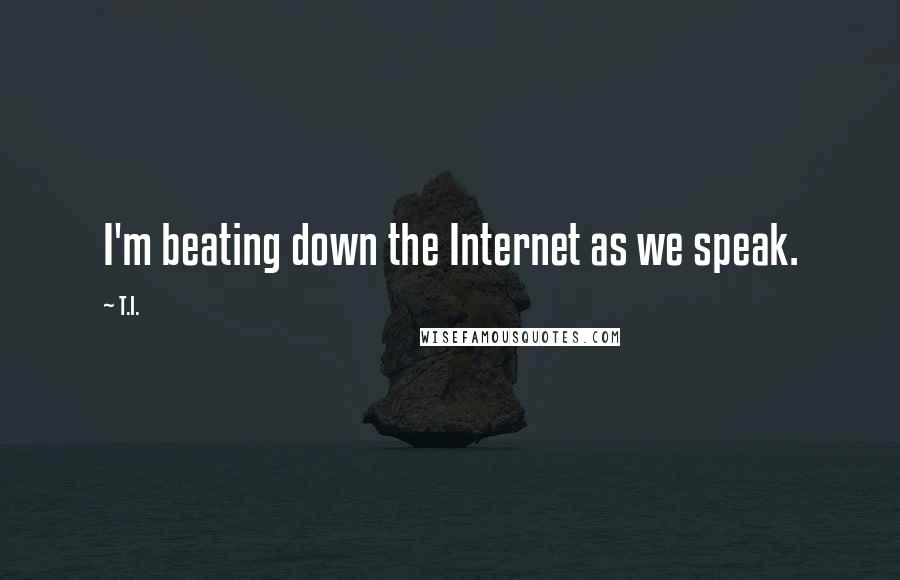 I'm beating down the Internet as we speak.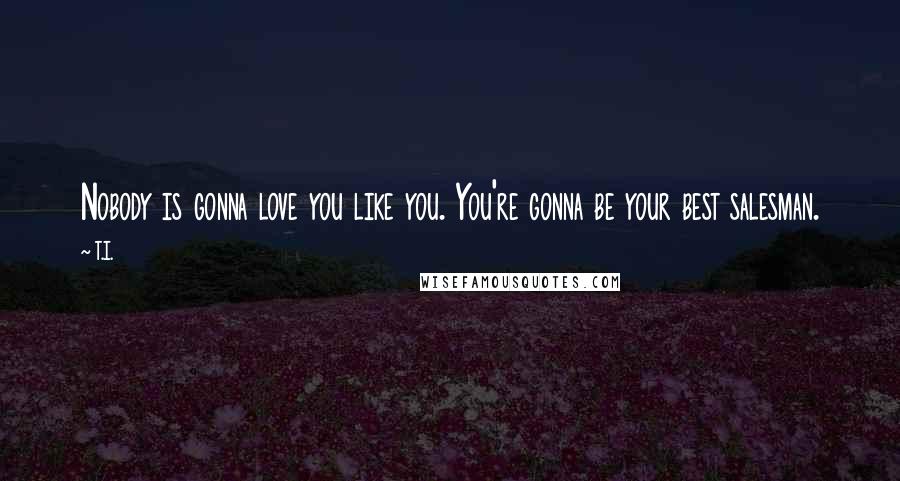 Nobody is gonna love you like you. You're gonna be your best salesman.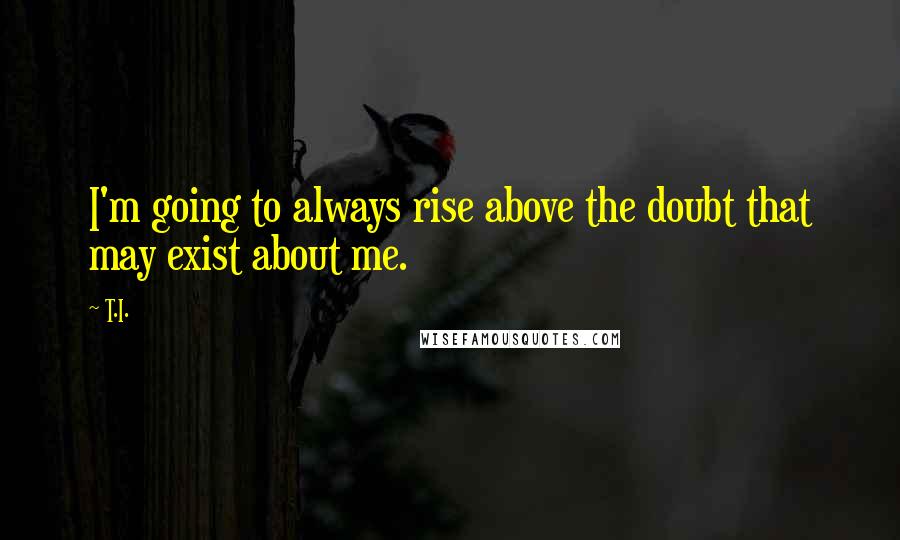 I'm going to always rise above the doubt that may exist about me.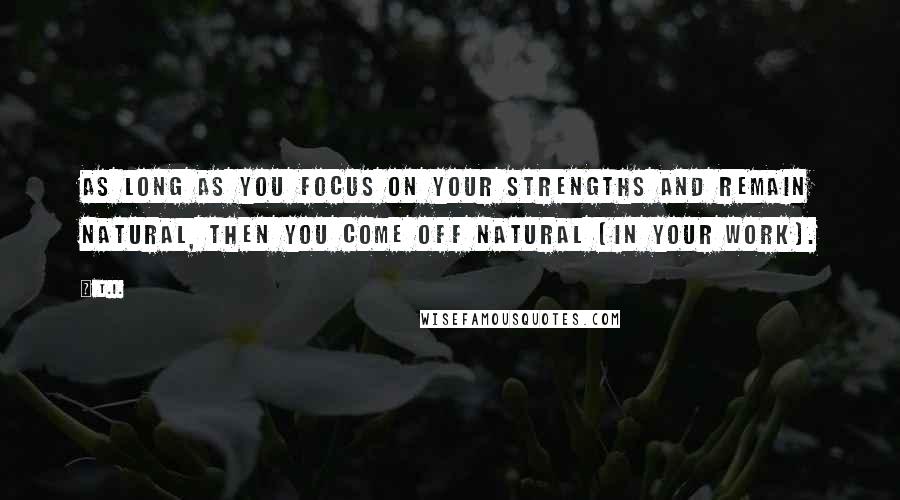 As long as you focus on your strengths and remain natural, then you come off natural [in your work].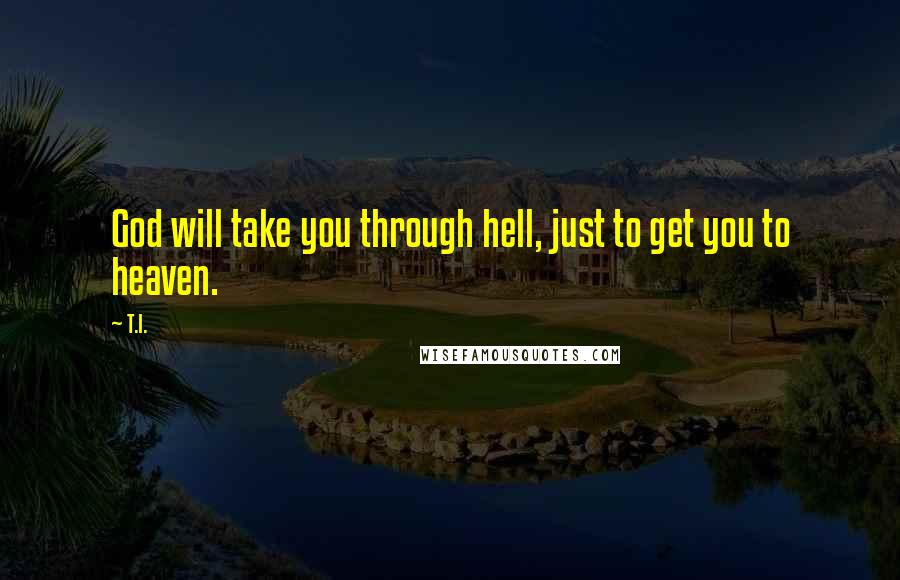 God will take you through hell, just to get you to heaven.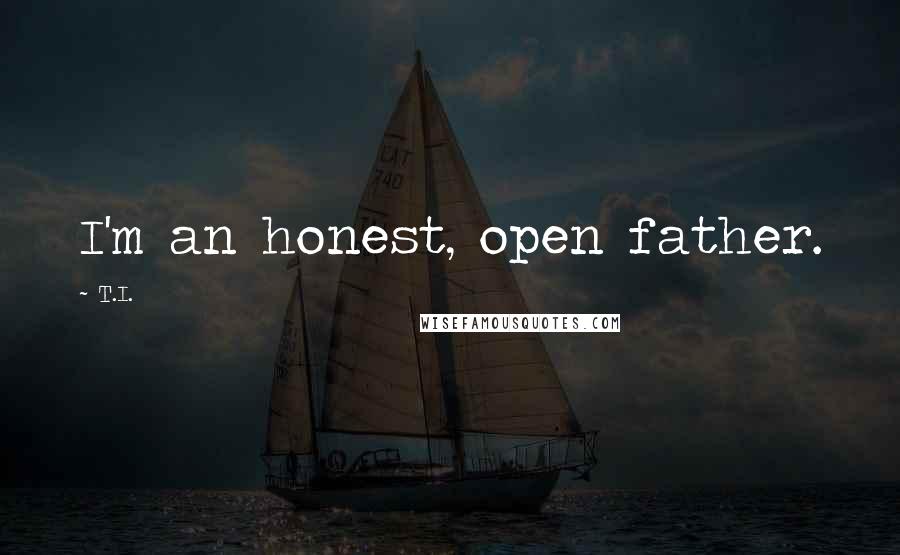 I'm an honest, open father.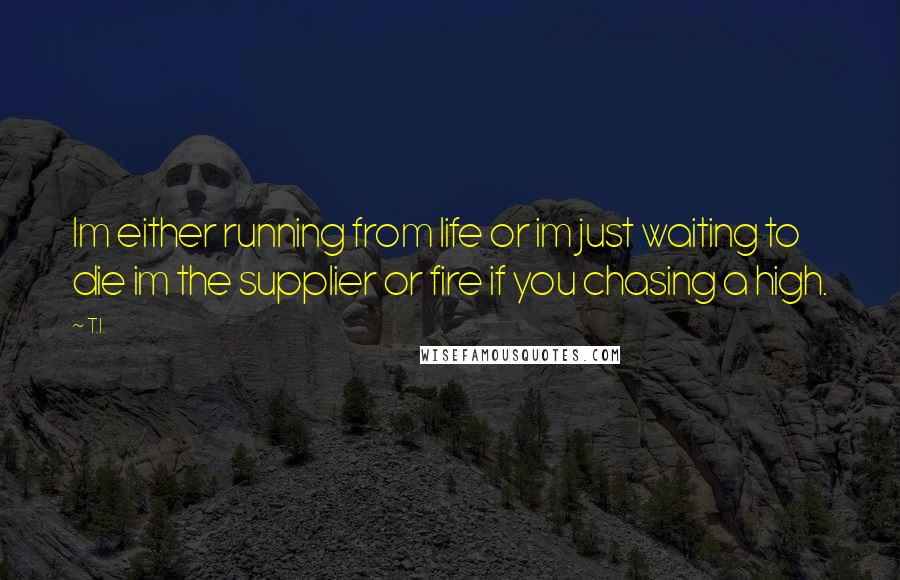 Im either running from life or im just waiting to die im the supplier or fire if you chasing a high.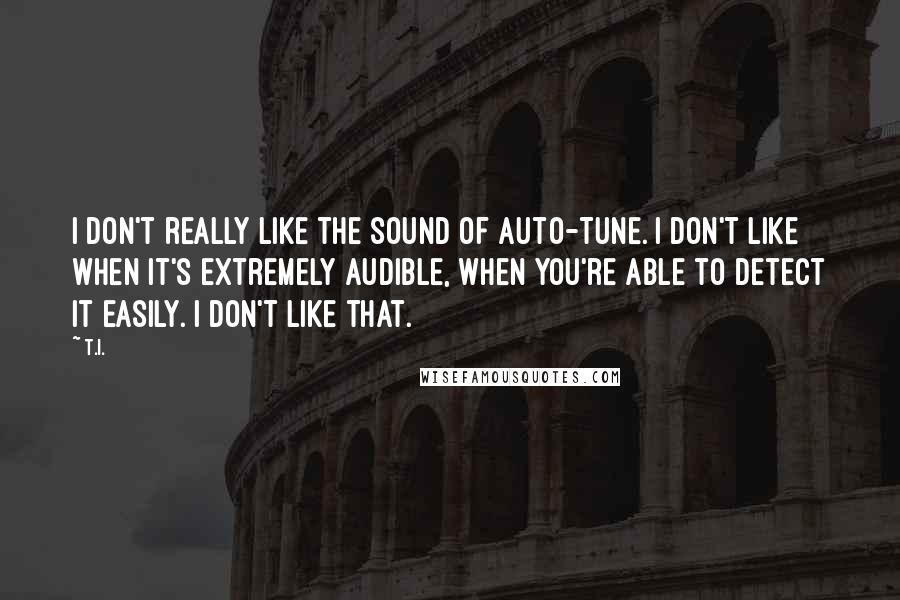 I don't really like the sound of Auto-Tune. I don't like when it's extremely audible, when you're able to detect it easily. I don't like that.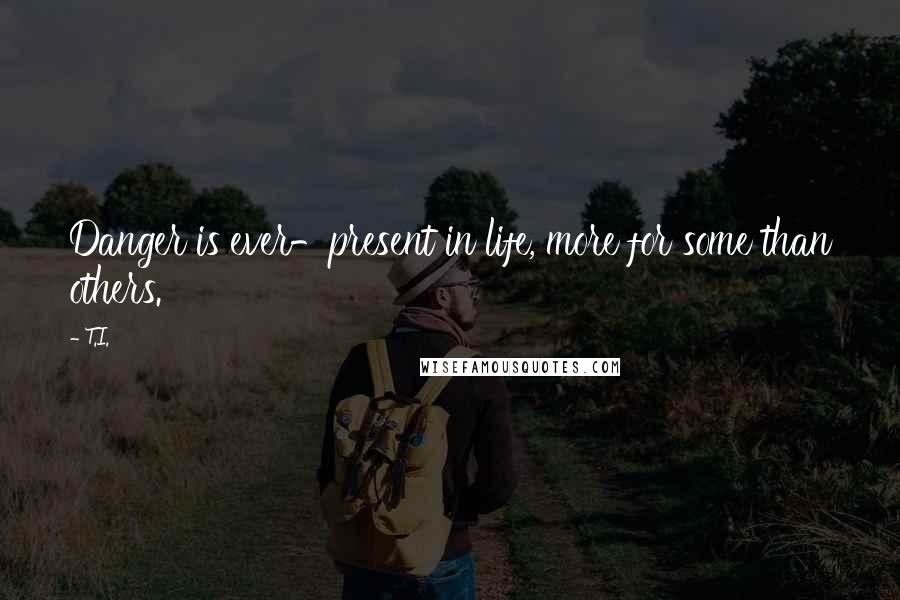 Danger is ever-present in life, more for some than others.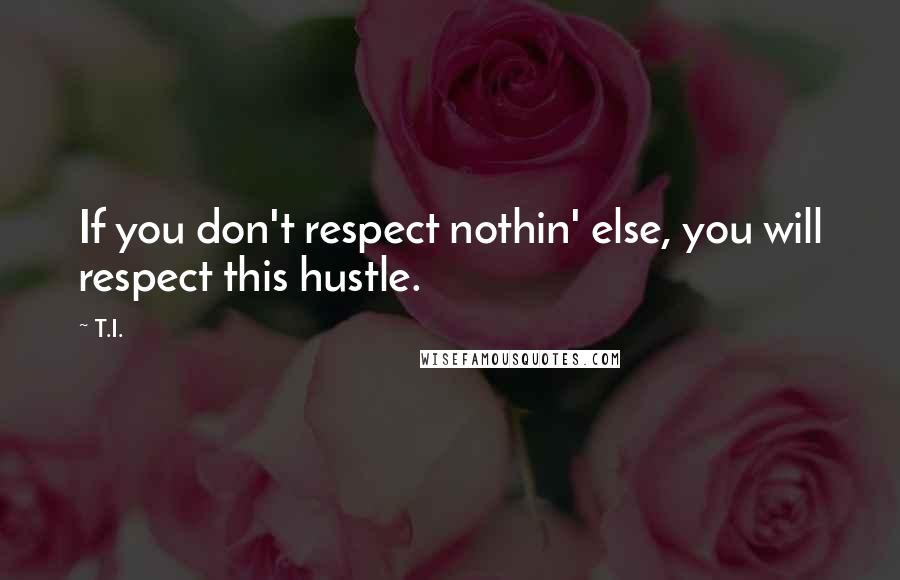 If you don't respect nothin' else, you will respect this hustle.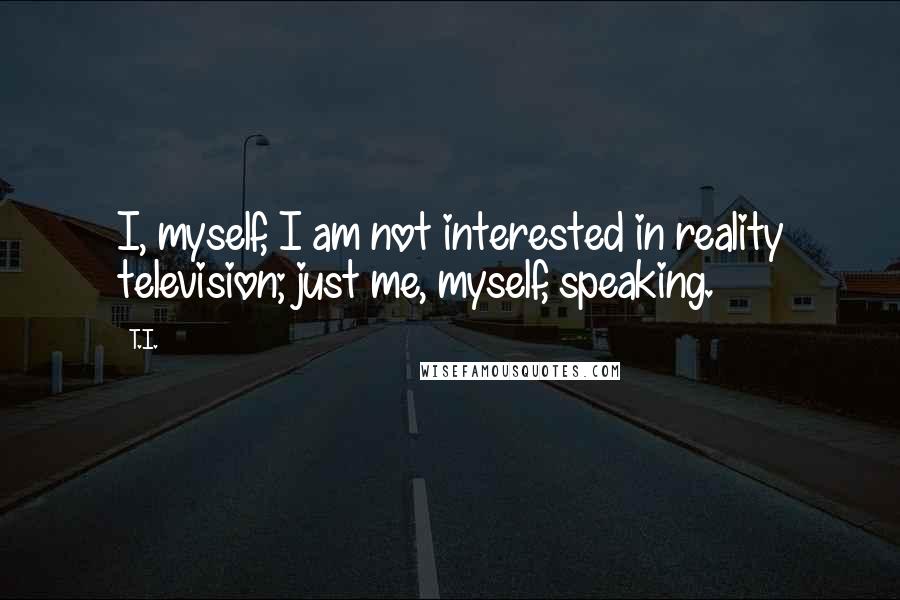 I, myself, I am not interested in reality television; just me, myself, speaking.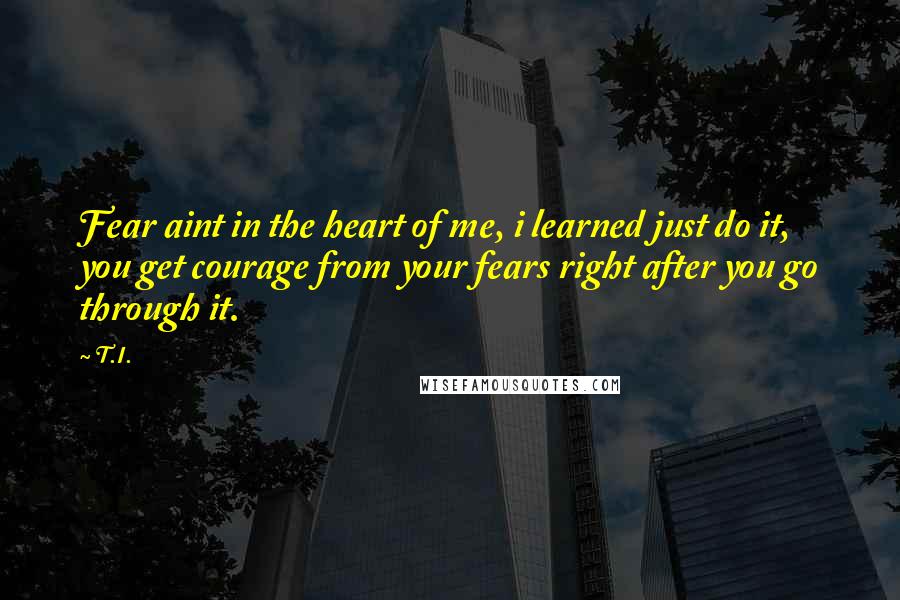 Fear aint in the heart of me, i learned just do it, you get courage from your fears right after you go through it.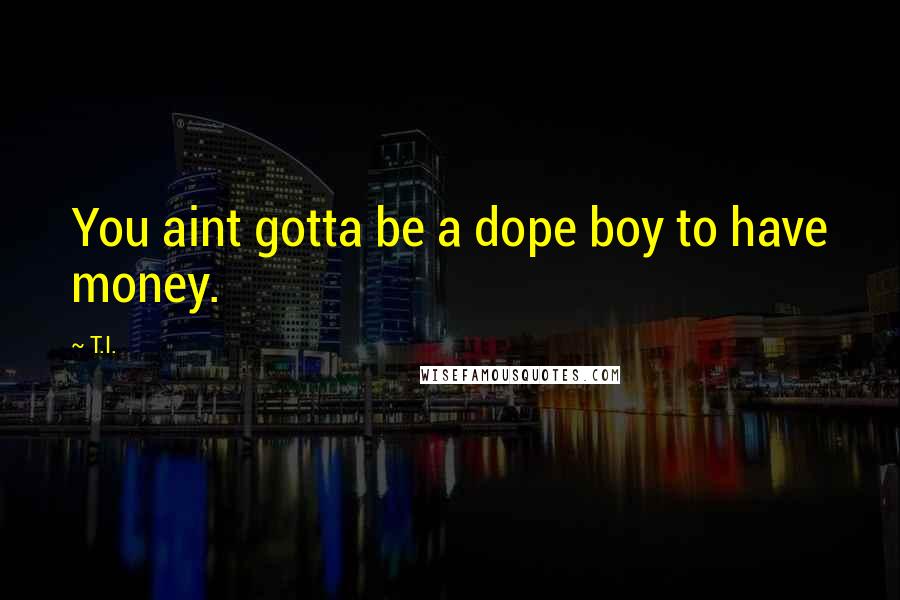 You aint gotta be a dope boy to have money.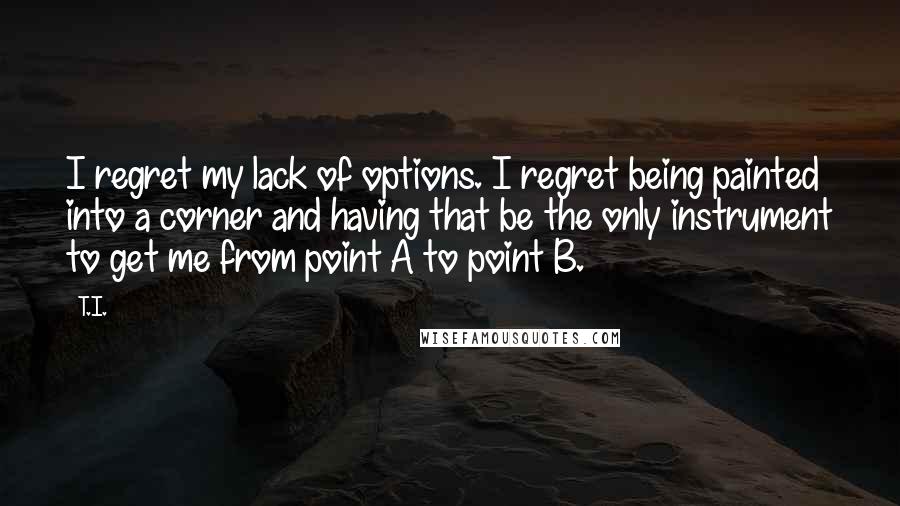 I regret my lack of options. I regret being painted into a corner and having that be the only instrument to get me from point A to point B.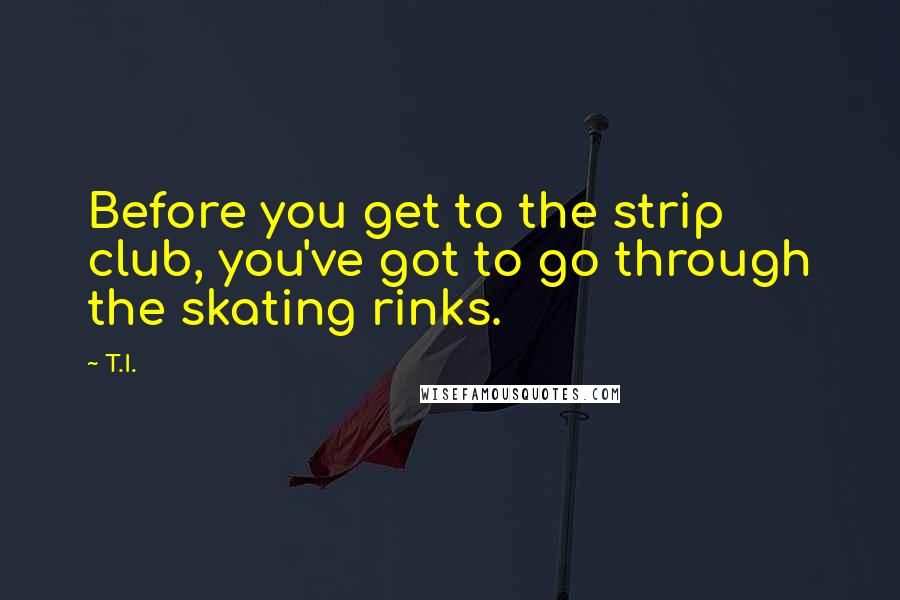 Before you get to the strip club, you've got to go through the skating rinks.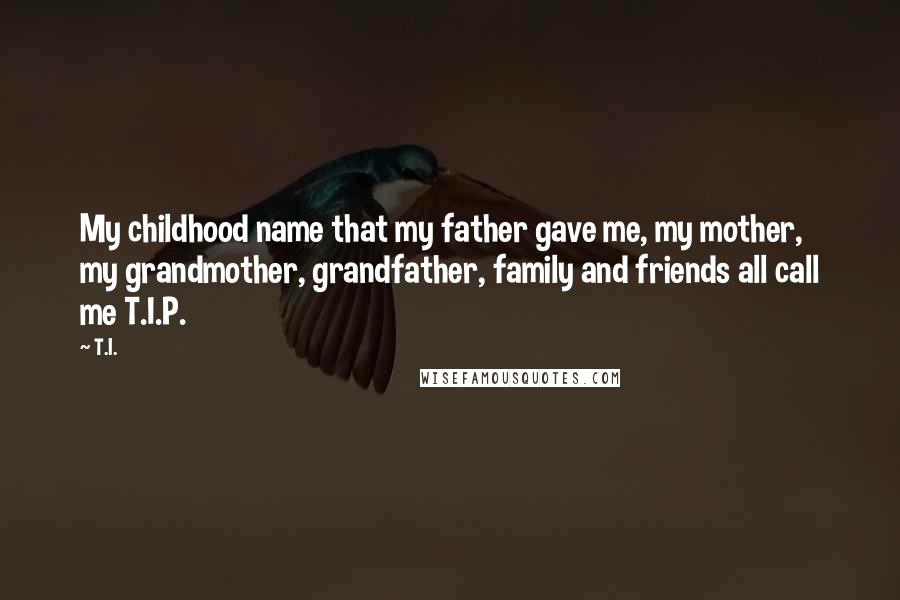 My childhood name that my father gave me, my mother, my grandmother, grandfather, family and friends all call me T.I.P.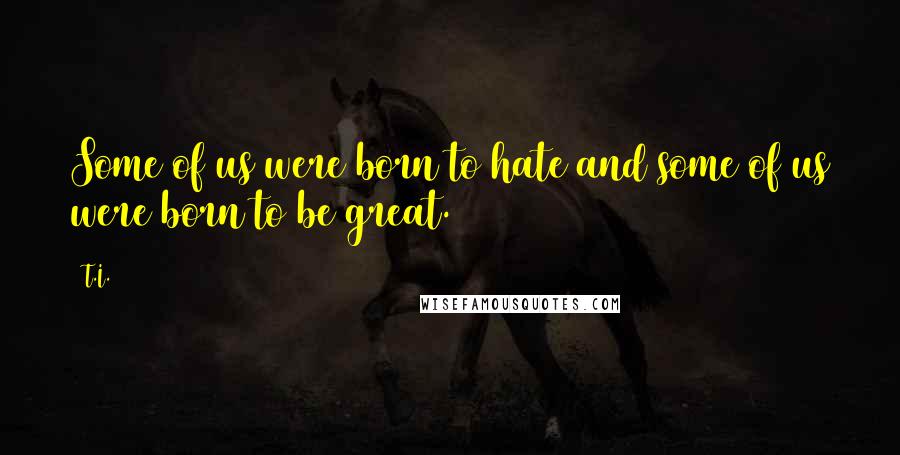 Some of us were born to hate and some of us were born to be great.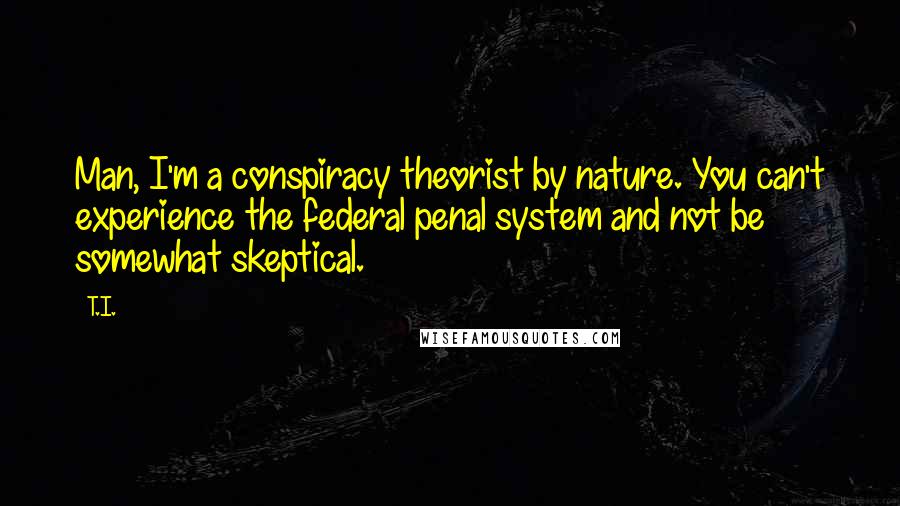 Man, I'm a conspiracy theorist by nature. You can't experience the federal penal system and not be somewhat skeptical.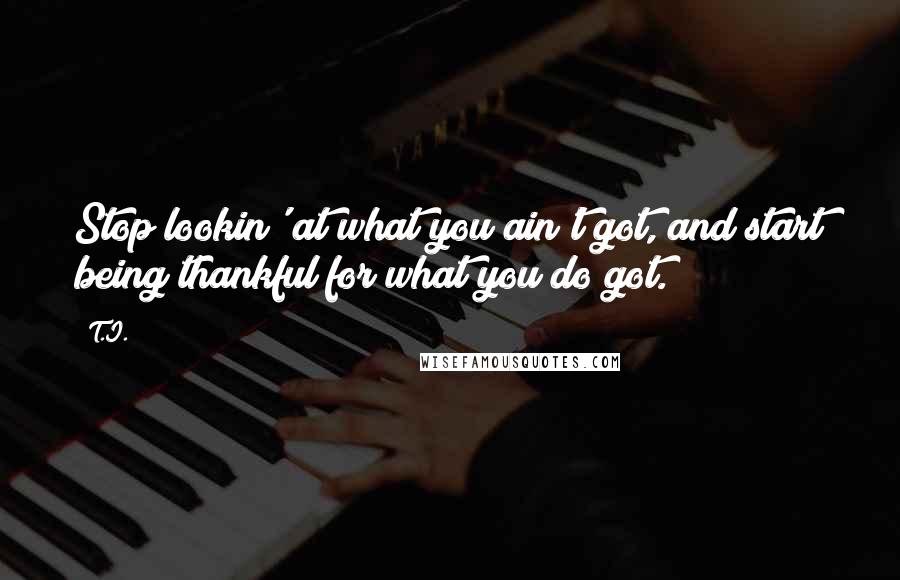 Stop lookin' at what you ain't got, and start being thankful for what you do got.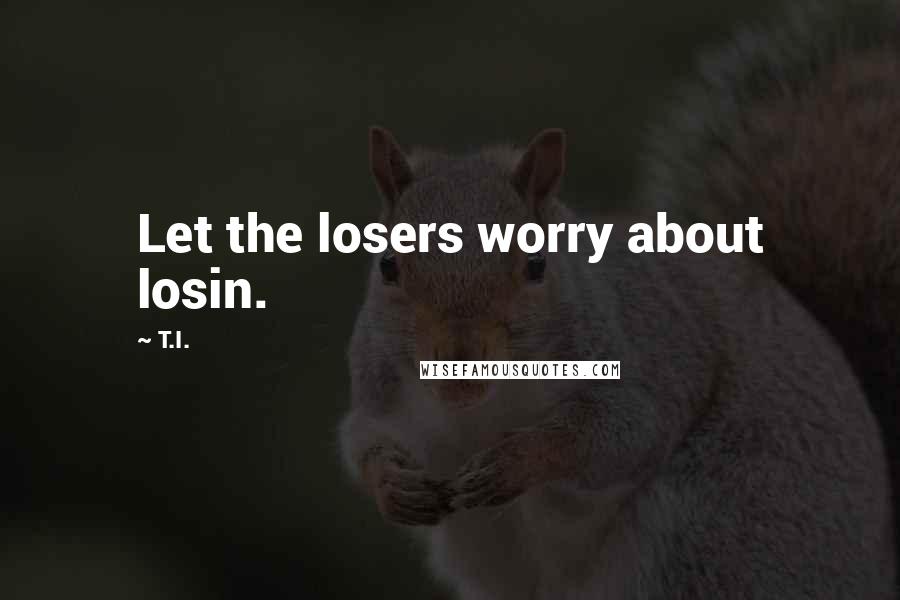 Let the losers worry about losin.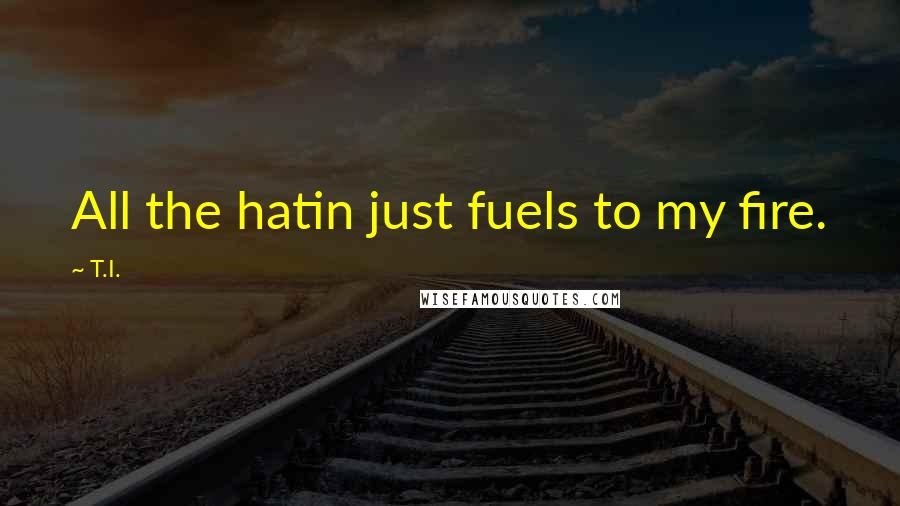 All the hatin just fuels to my fire.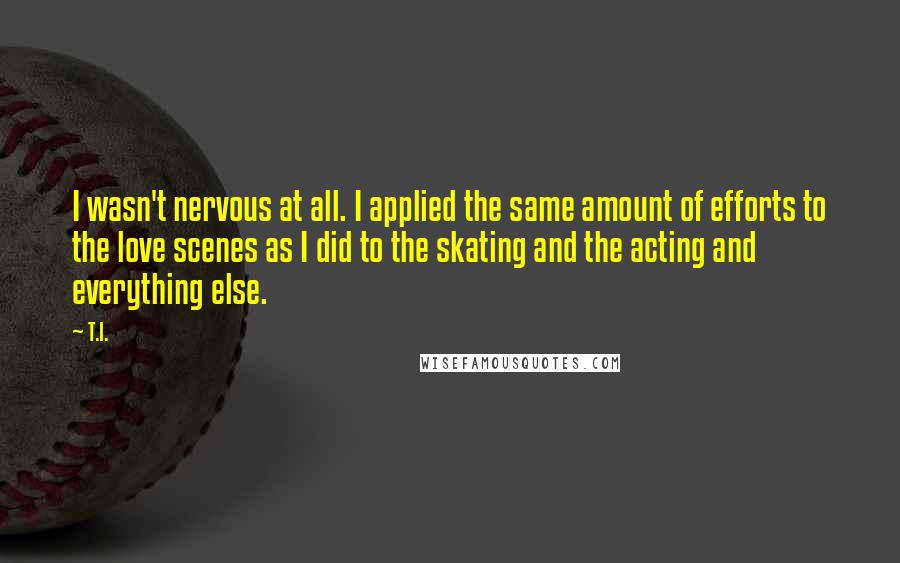 I wasn't nervous at all. I applied the same amount of efforts to the love scenes as I did to the skating and the acting and everything else.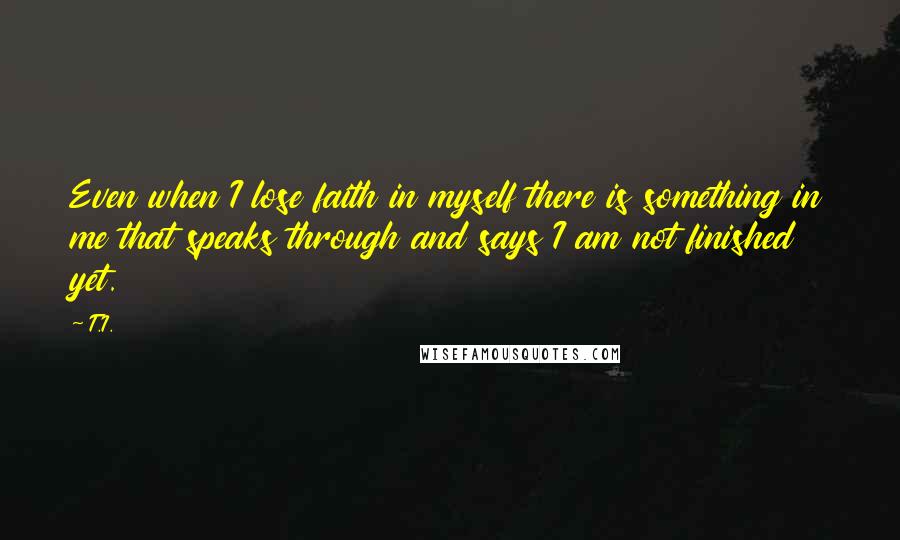 Even when I lose faith in myself there is something in me that speaks through and says I am not finished yet.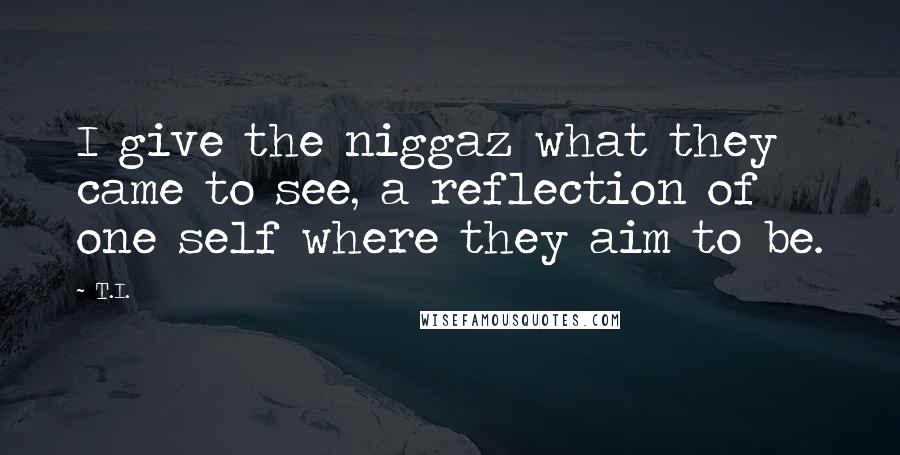 I give the niggaz what they came to see, a reflection of one self where they aim to be.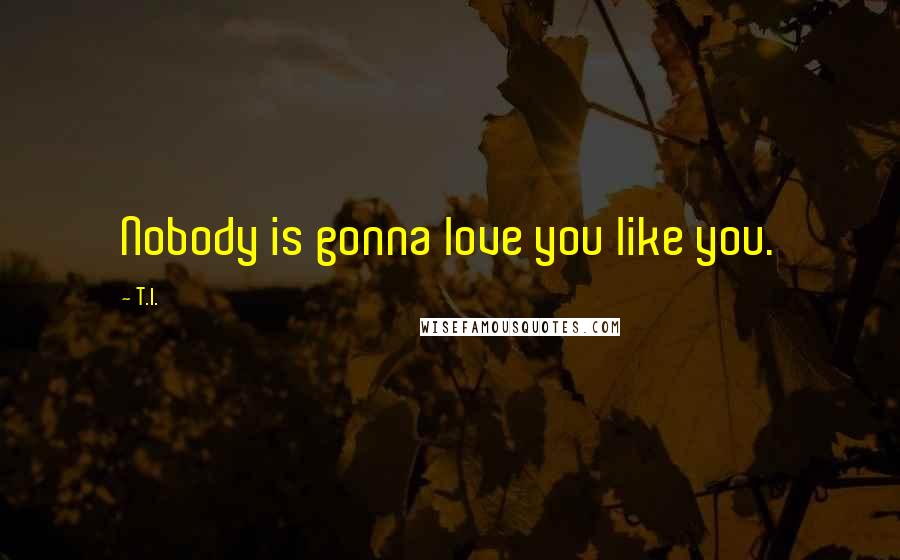 Nobody is gonna love you like you.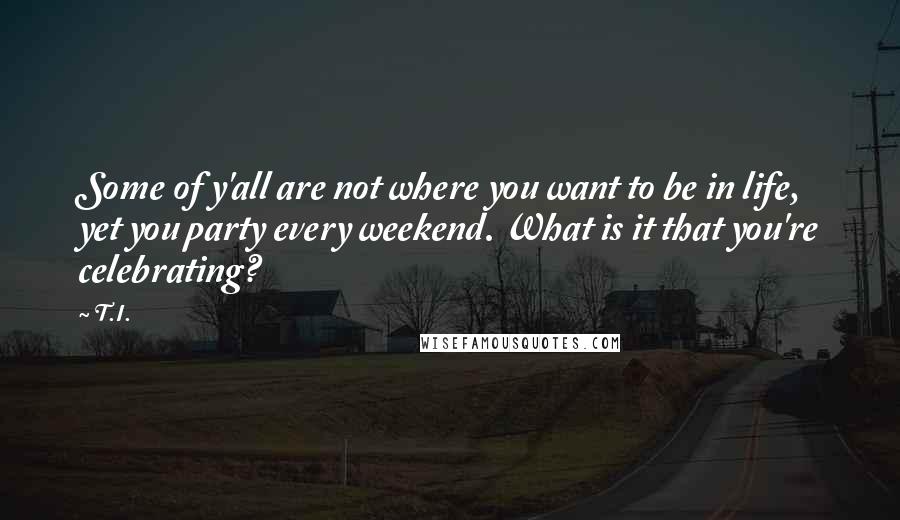 Some of y'all are not where you want to be in life, yet you party every weekend. What is it that you're celebrating?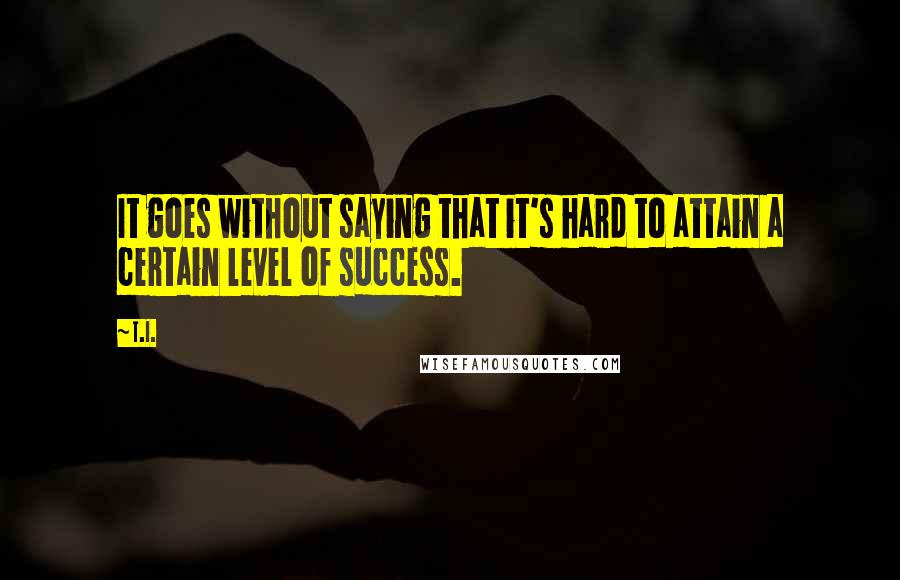 It goes without saying that it's hard to attain a certain level of success.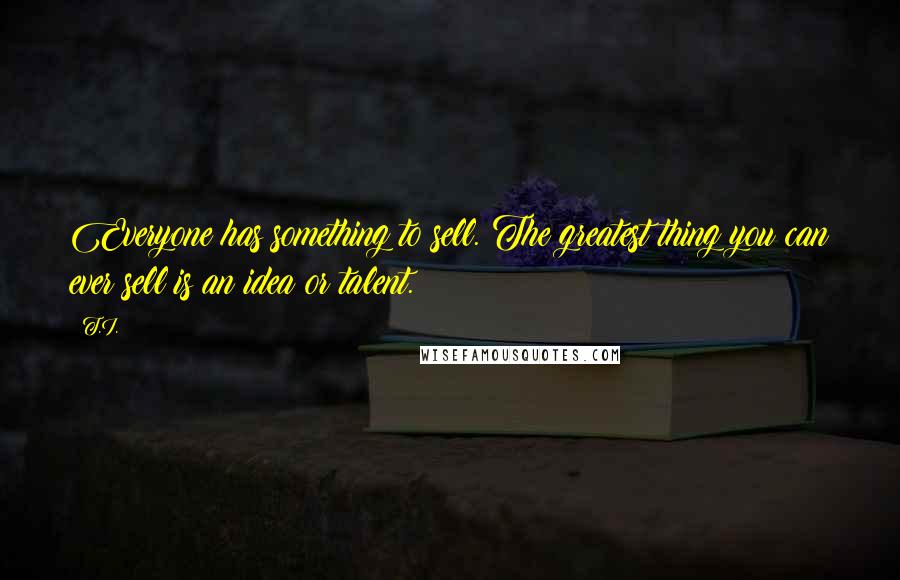 Everyone has something to sell. The greatest thing you can ever sell is an idea or talent.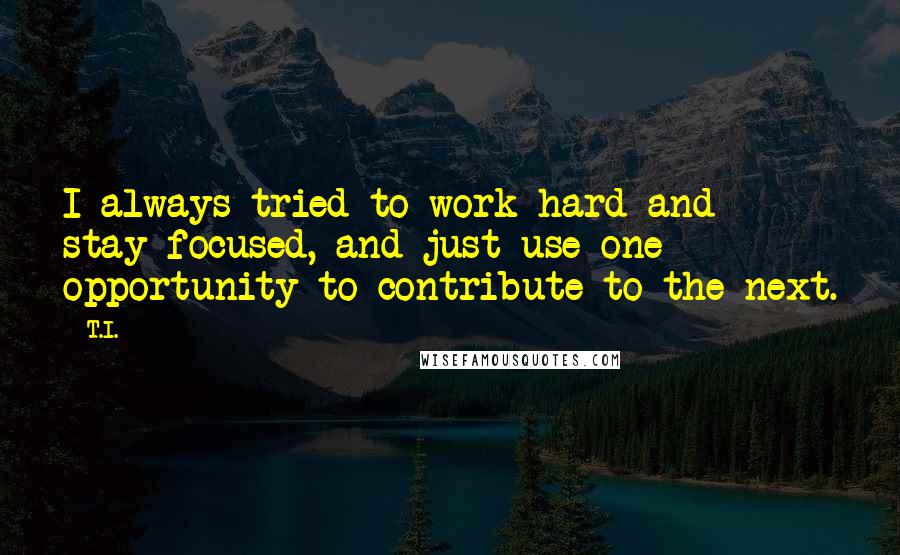 I always tried to work hard and stay focused, and just use one opportunity to contribute to the next.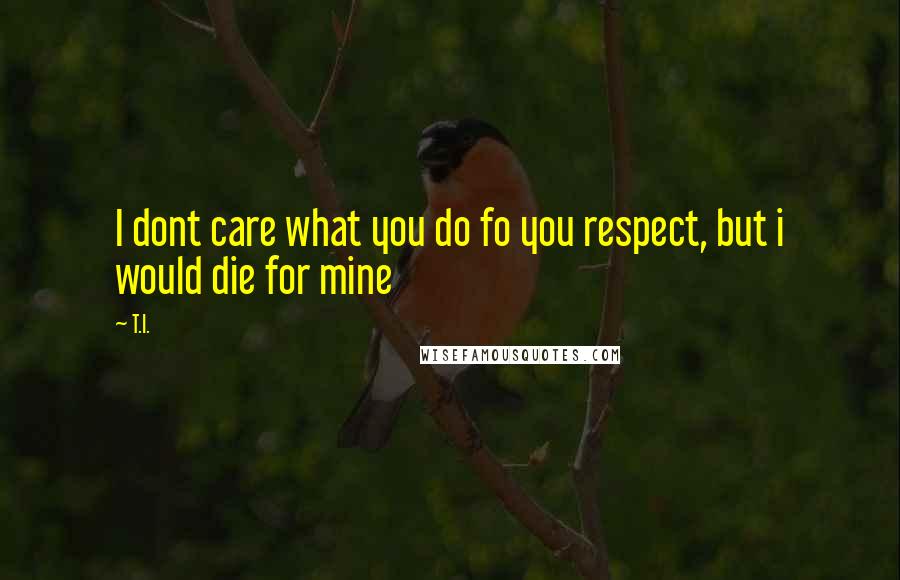 I dont care what you do fo you respect, but i would die for mine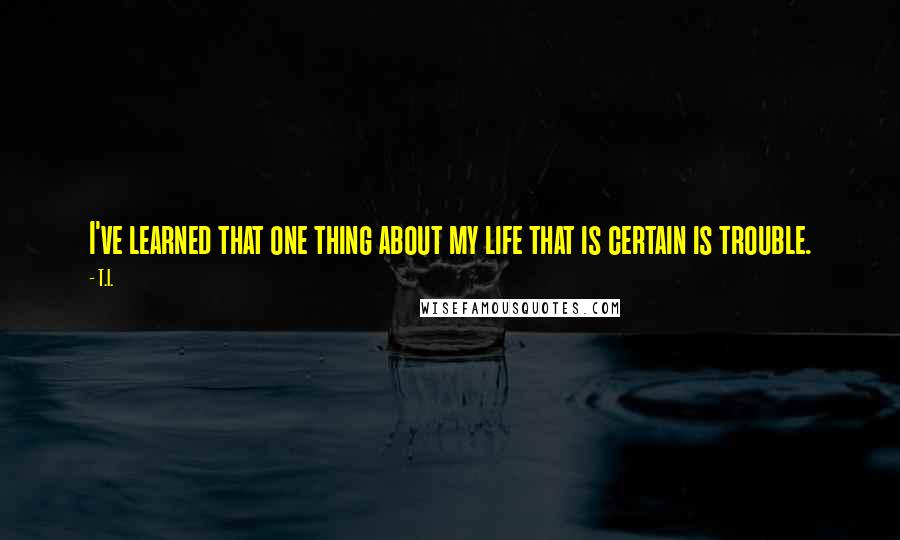 I've learned that one thing about my life that is certain is trouble.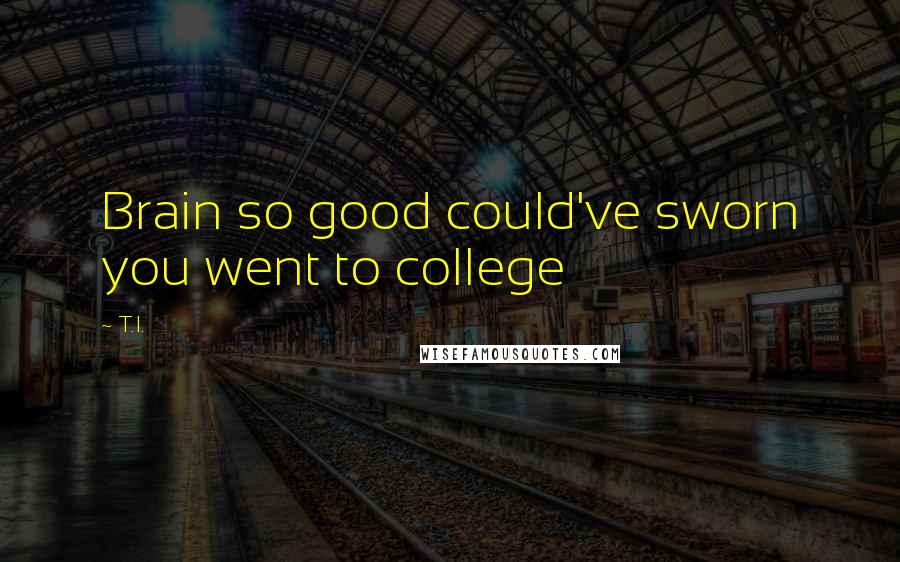 Brain so good could've sworn you went to college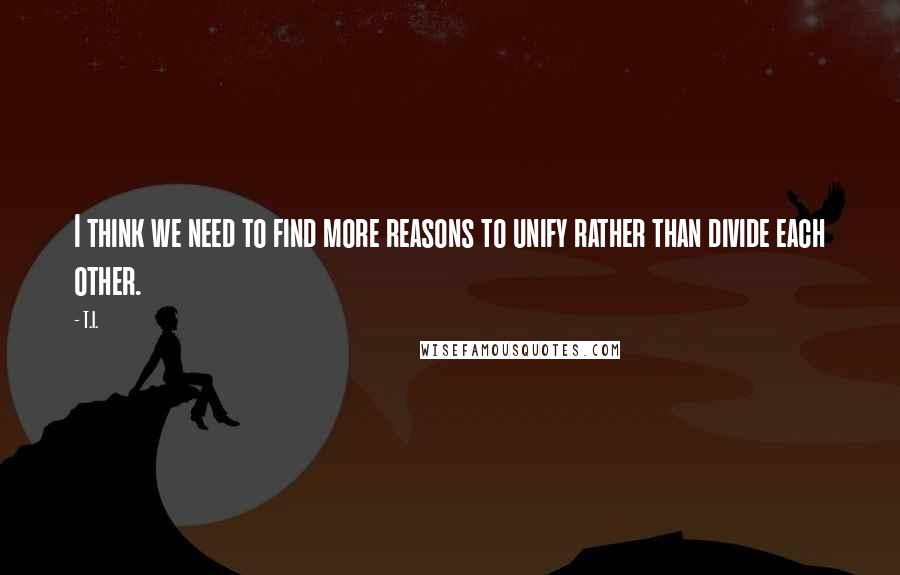 I think we need to find more reasons to unify rather than divide each other.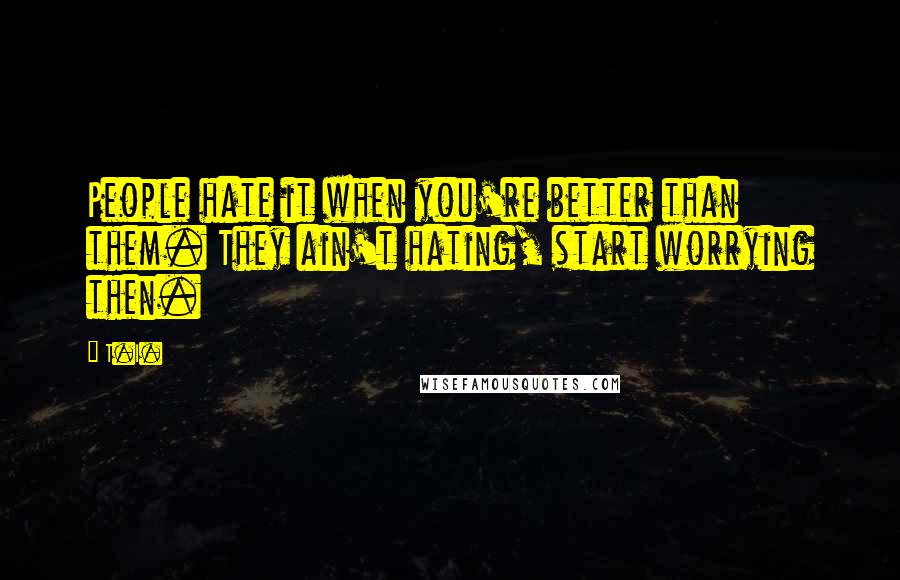 People hate it when you're better than them. They ain't hating, start worrying then.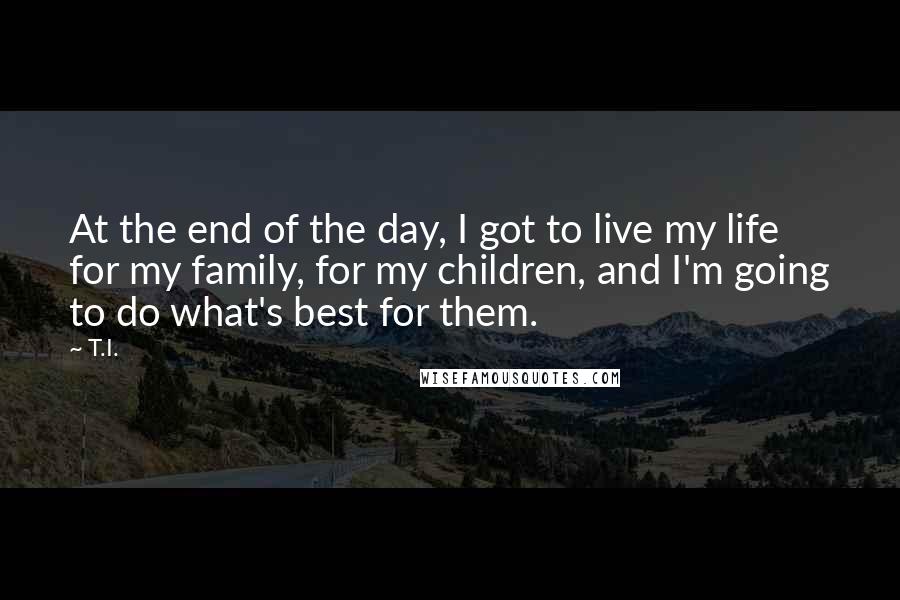 At the end of the day, I got to live my life for my family, for my children, and I'm going to do what's best for them.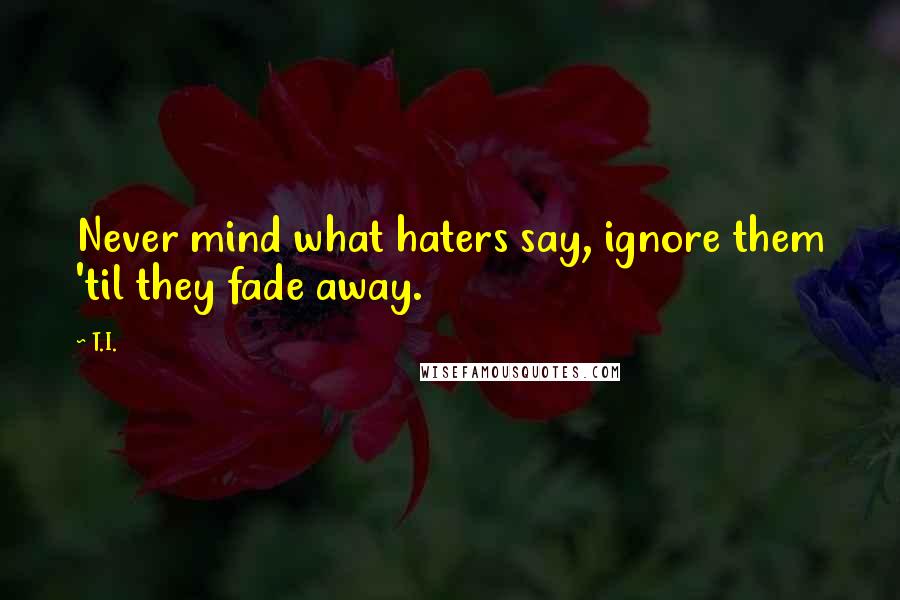 Never mind what haters say, ignore them 'til they fade away.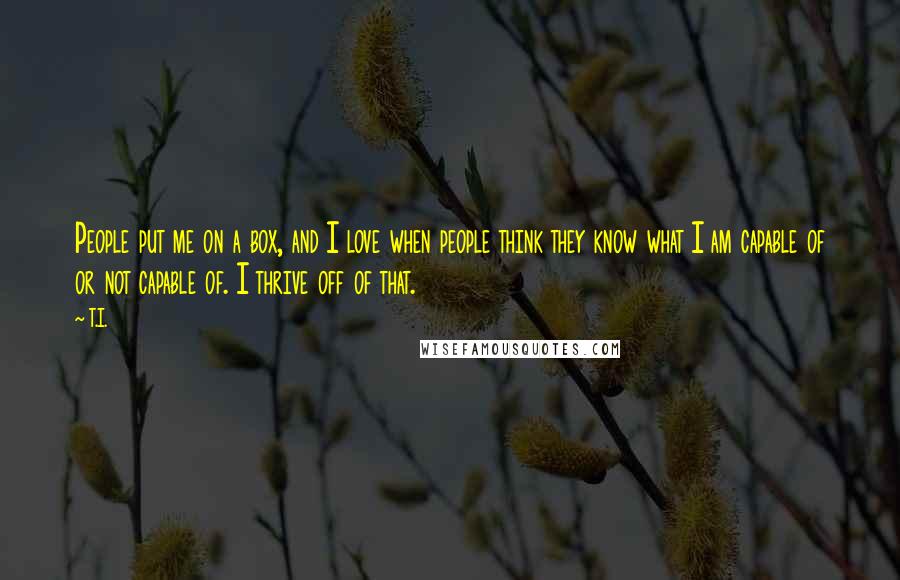 People put me on a box, and I love when people think they know what I am capable of or not capable of. I thrive off of that.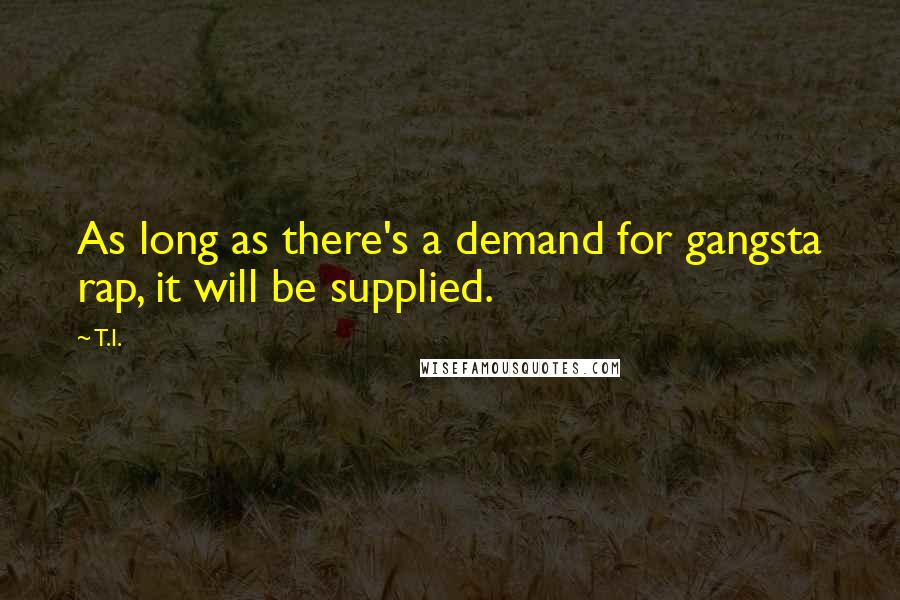 As long as there's a demand for gangsta rap, it will be supplied.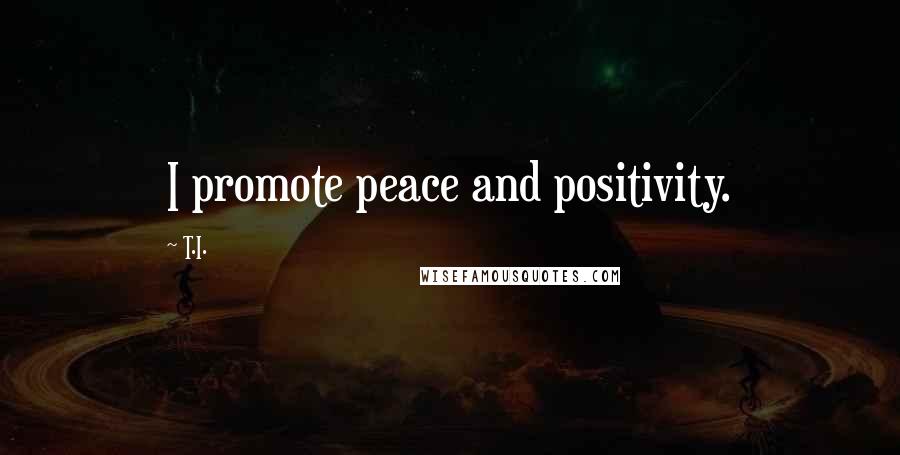 I promote peace and positivity.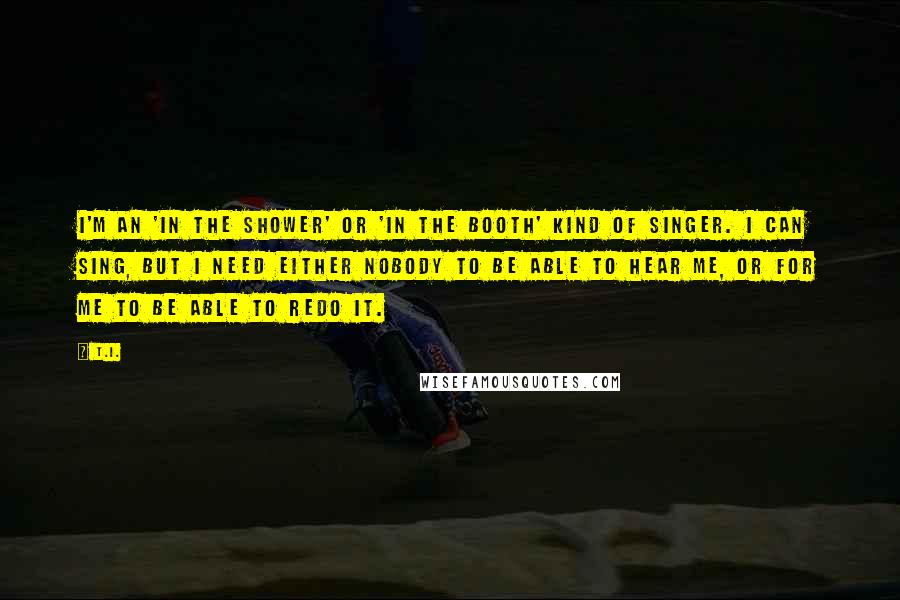 I'm an 'in the shower' or 'in the booth' kind of singer. I can sing, but I need either nobody to be able to hear me, or for me to be able to redo it.
People are motivated when they see somebody else doing something.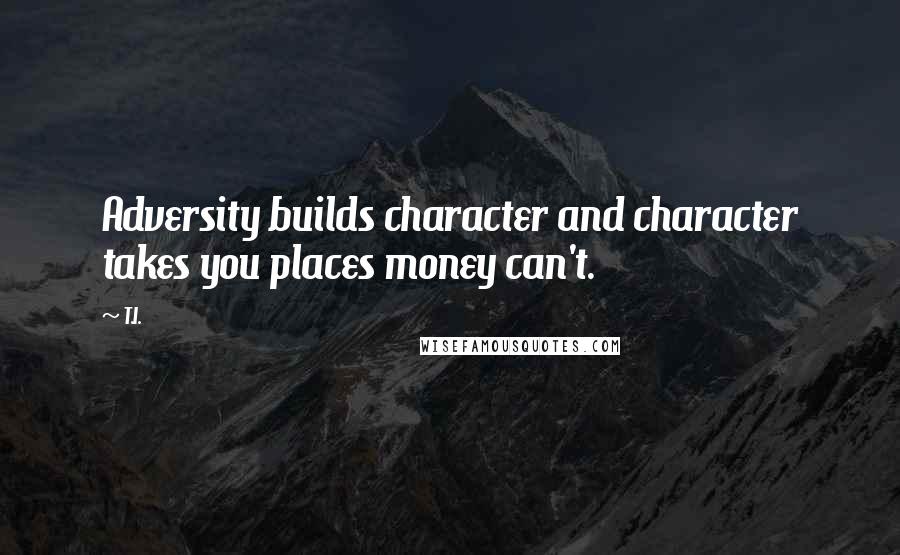 Adversity builds character and character takes you places money can't.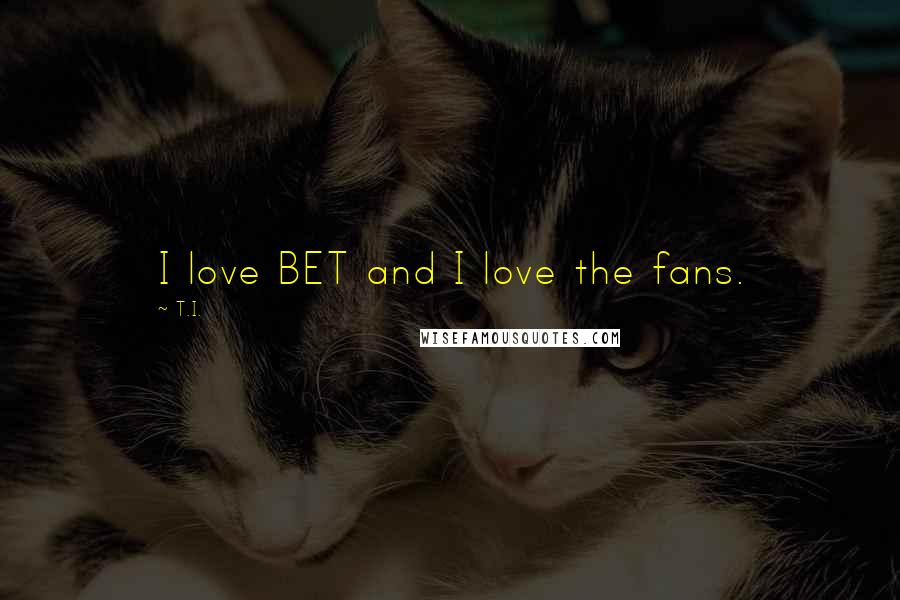 I love BET and I love the fans.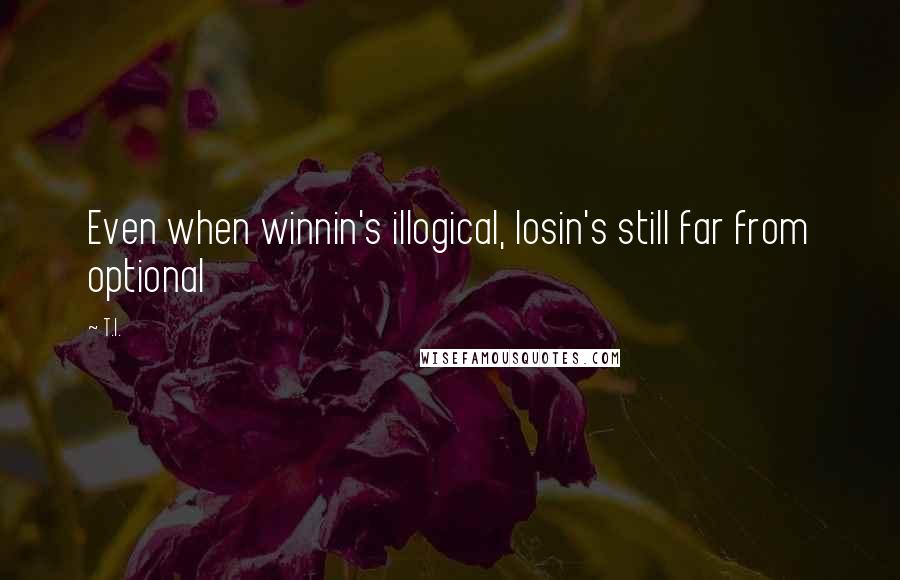 Even when winnin's illogical, losin's still far from optional
My father passed away in 2002, but yes, we were pretty close. I loved him a lot.