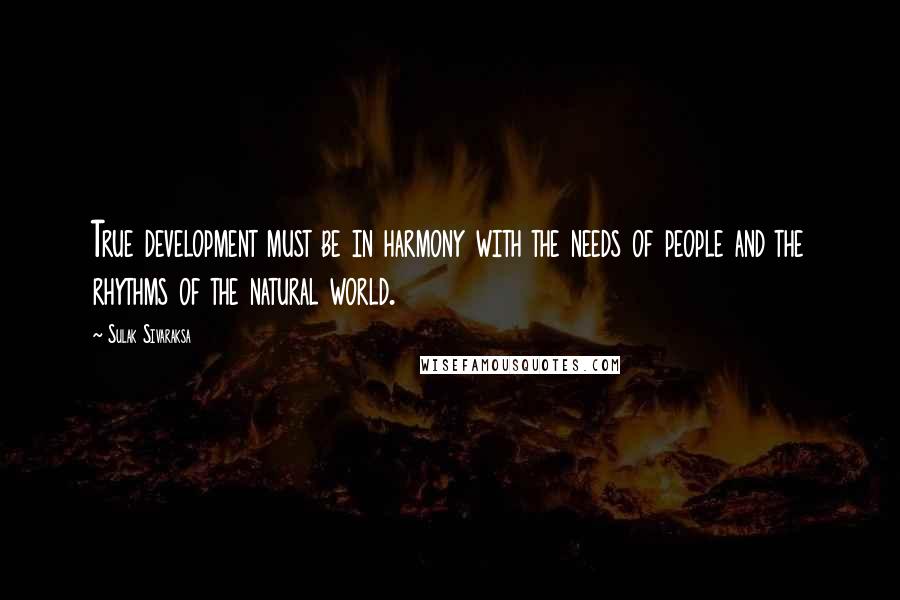 True development must be in harmony with the needs of people and the rhythms of the natural world.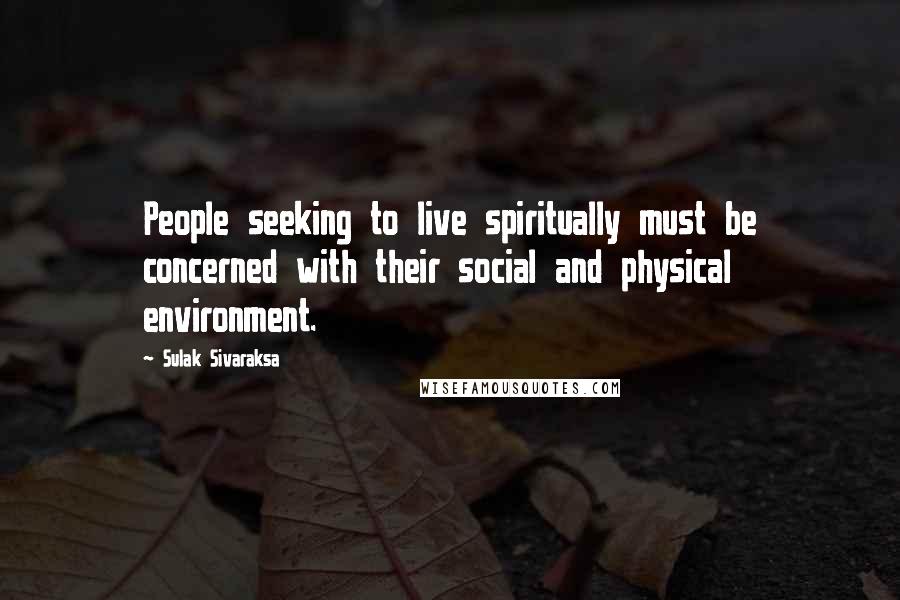 People seeking to live spiritually must be concerned with their social and physical environment.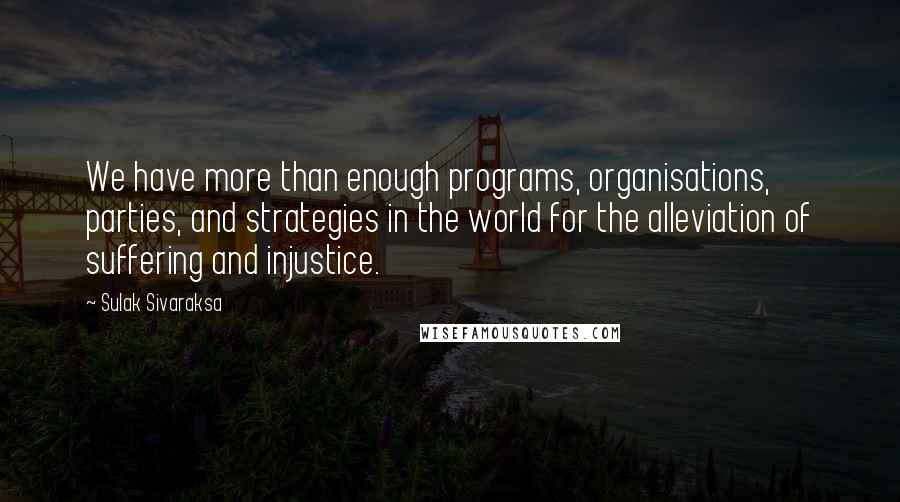 We have more than enough programs, organisations, parties, and strategies in the world for the alleviation of suffering and injustice.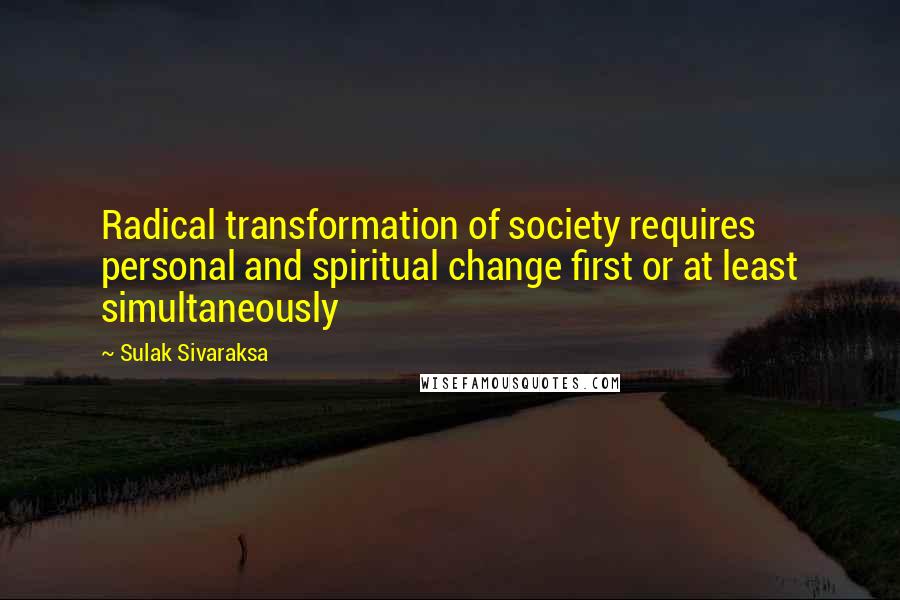 Radical transformation of society requires personal and spiritual change first or at least simultaneously