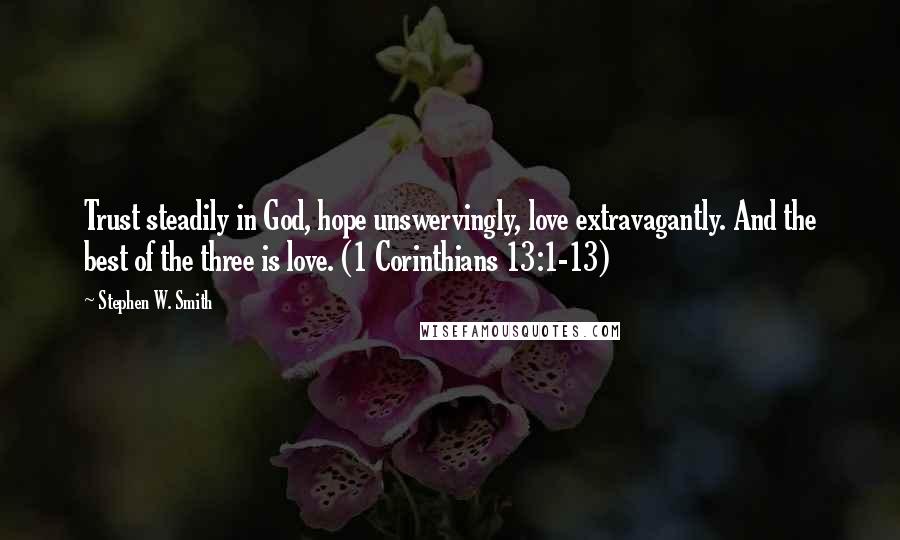 Trust steadily in God, hope unswervingly, love extravagantly. And the best of the three is love. (1 Corinthians 13:1-13)
Regardless of what else you put on, wear love. It's your basic, all-purpose garment. Never be without it" (Colossians 3:14).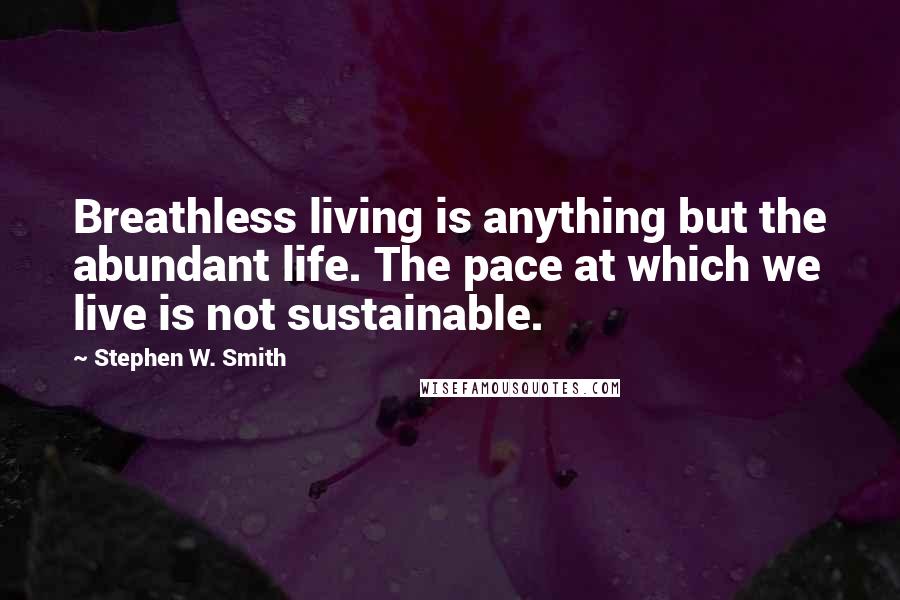 Breathless living is anything but the abundant life. The pace at which we live is not sustainable.