Spartacus Quotes
Top 10 wise famous quotes and sayings by Spartacus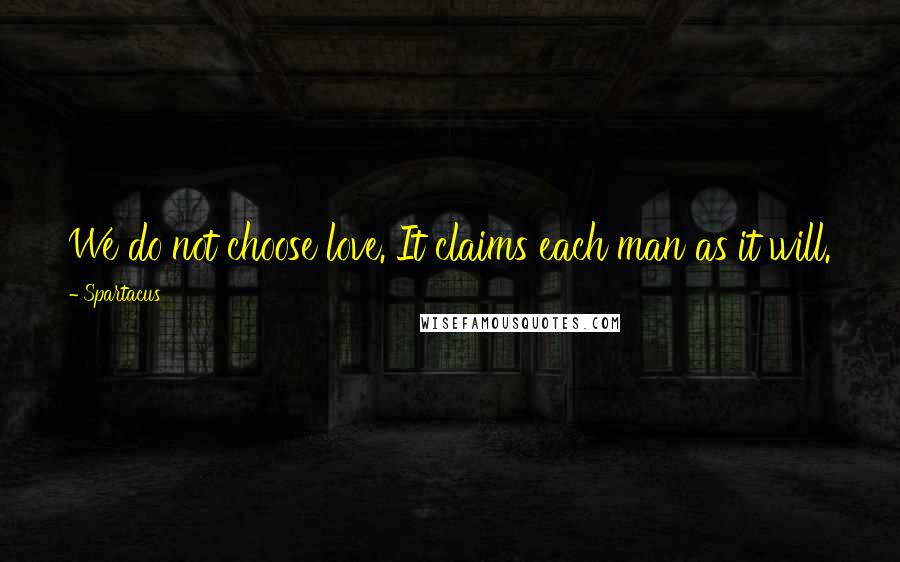 We do not choose love. It claims each man as it will.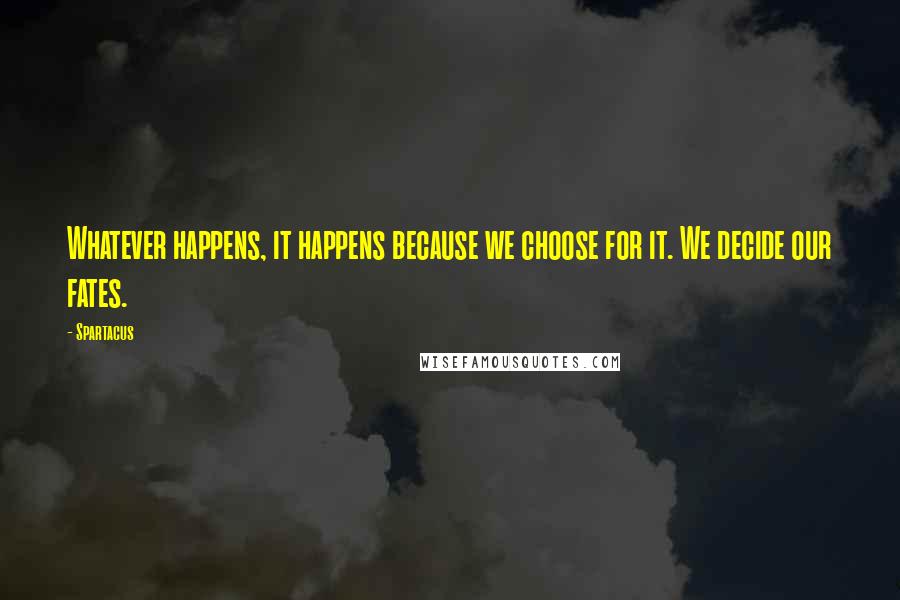 Whatever happens, it happens because we choose for it. We decide our fates.
Madness? THIS IS SPARTAAAAAAAAAAAAAAAAAAAAAAAAAAAAAAAAAA!!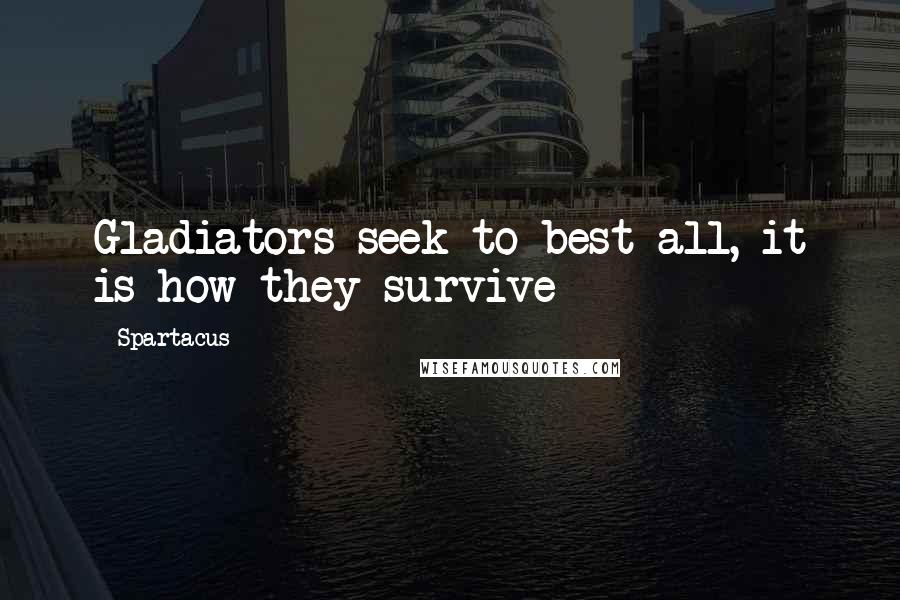 Gladiators seek to best all, it is how they survive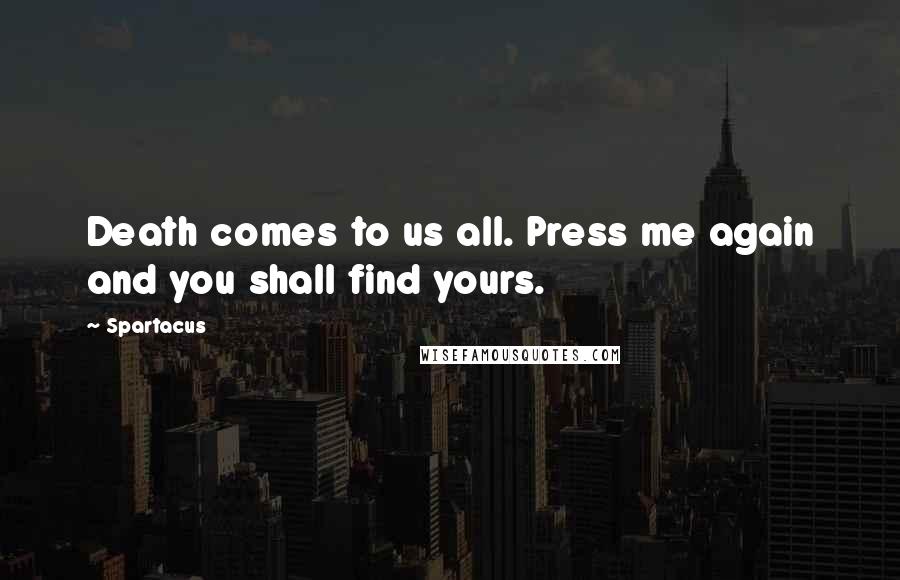 Death comes to us all. Press me again and you shall find yours.
I believe in opportunity and the power of reason to seize upon it.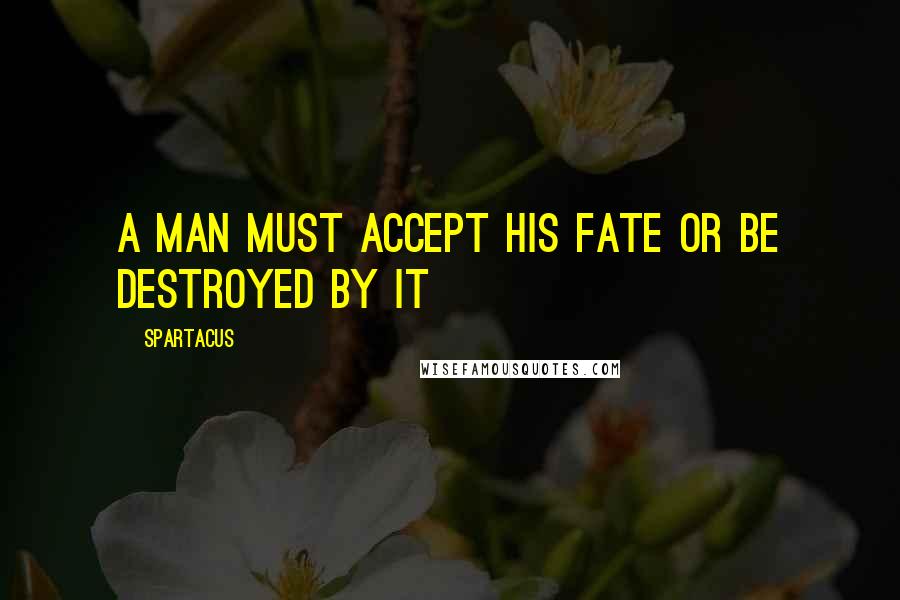 A man must accept his fate or be destroyed by it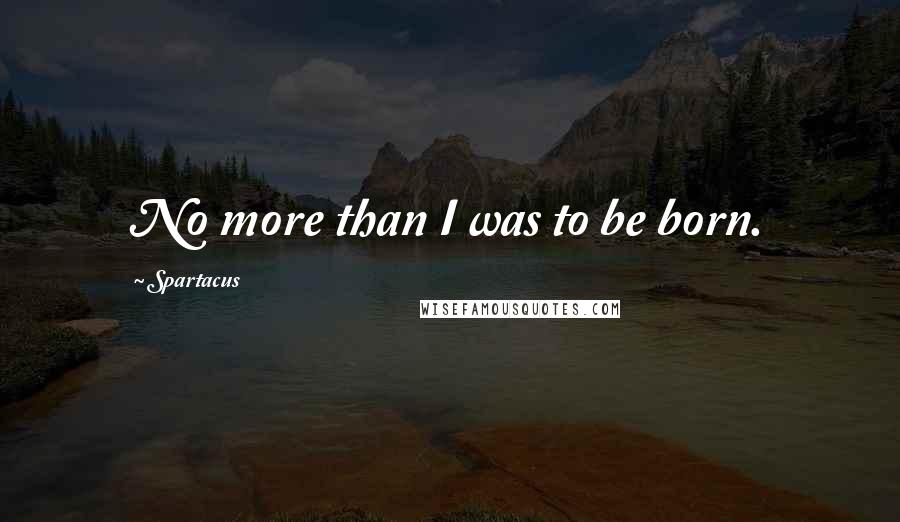 No more than I was to be born.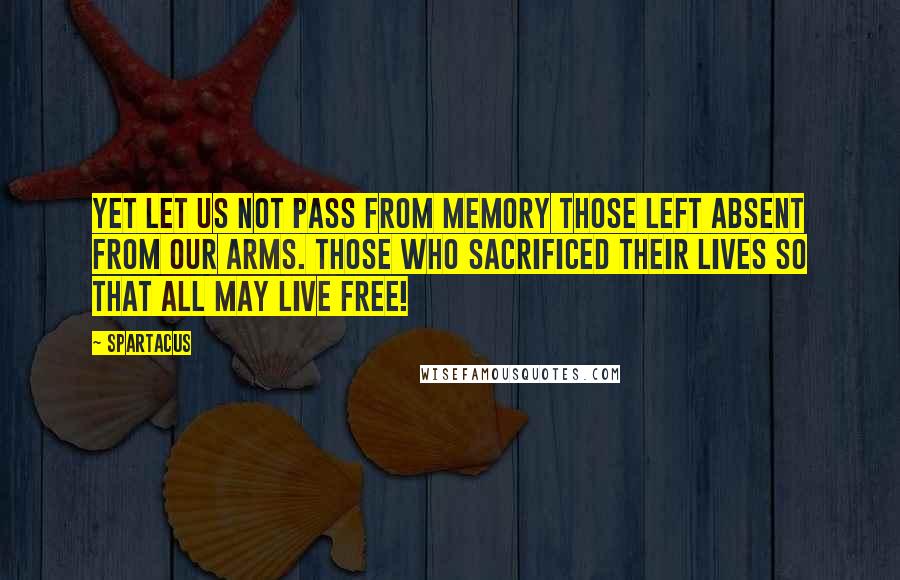 Yet let us not pass from memory those left absent from our arms. Those who sacrificed their lives so that all may live free!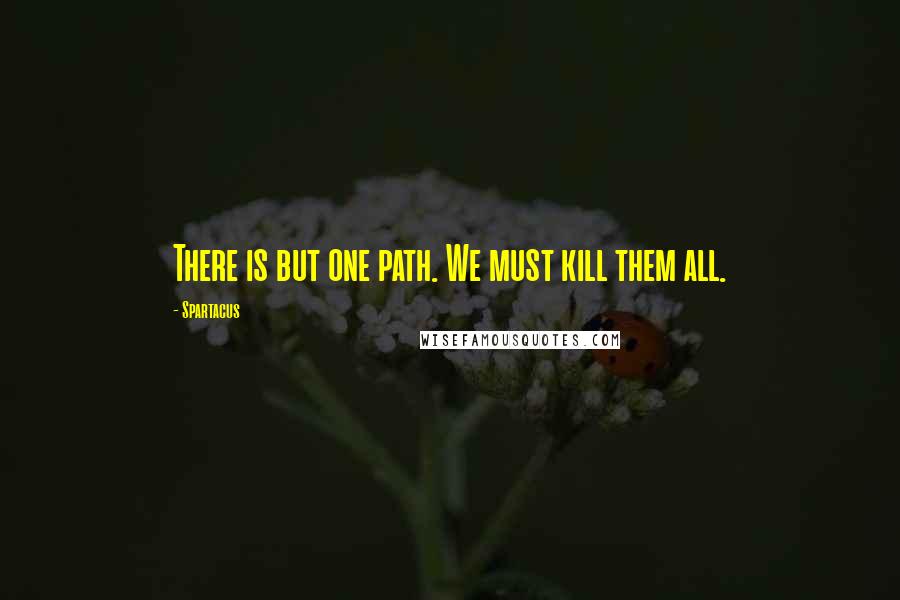 There is but one path. We must kill them all.