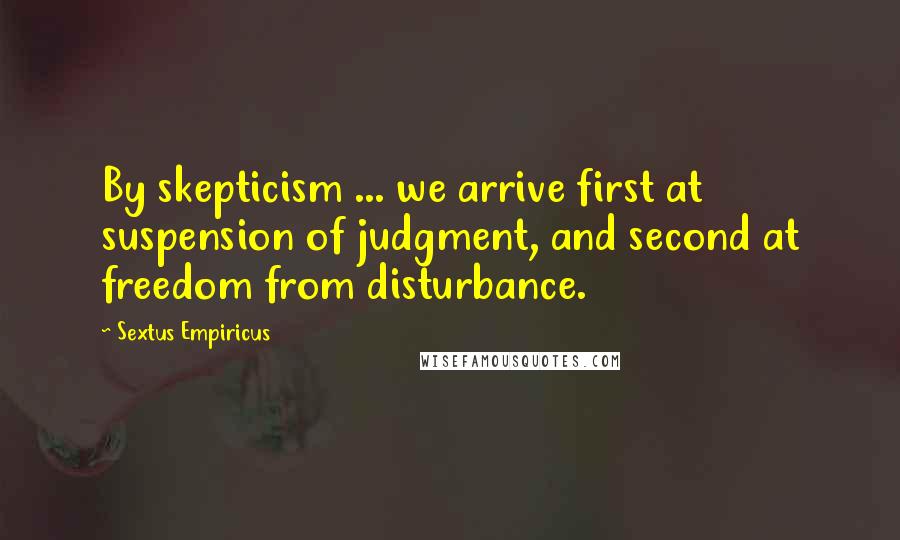 By skepticism ... we arrive first at suspension of judgment, and second at freedom from disturbance.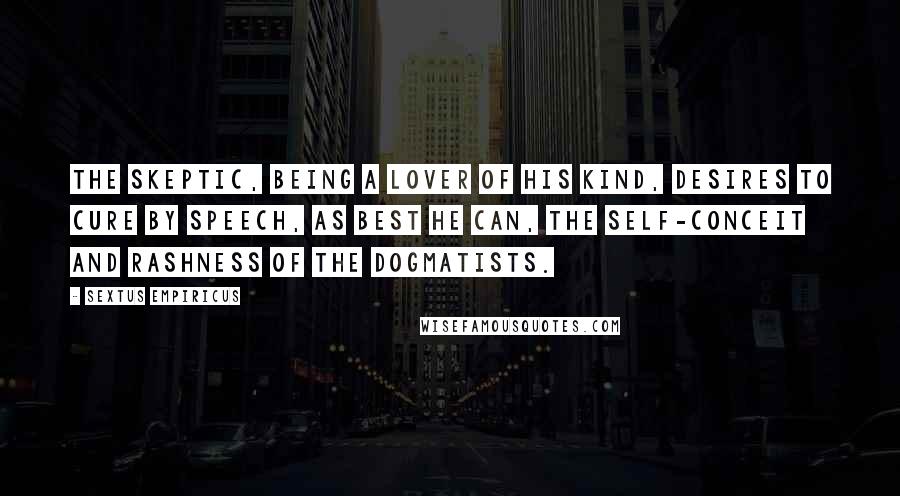 The skeptic, being a lover of his kind, desires to cure by speech, as best he can, the self-conceit and rashness of the dogmatists.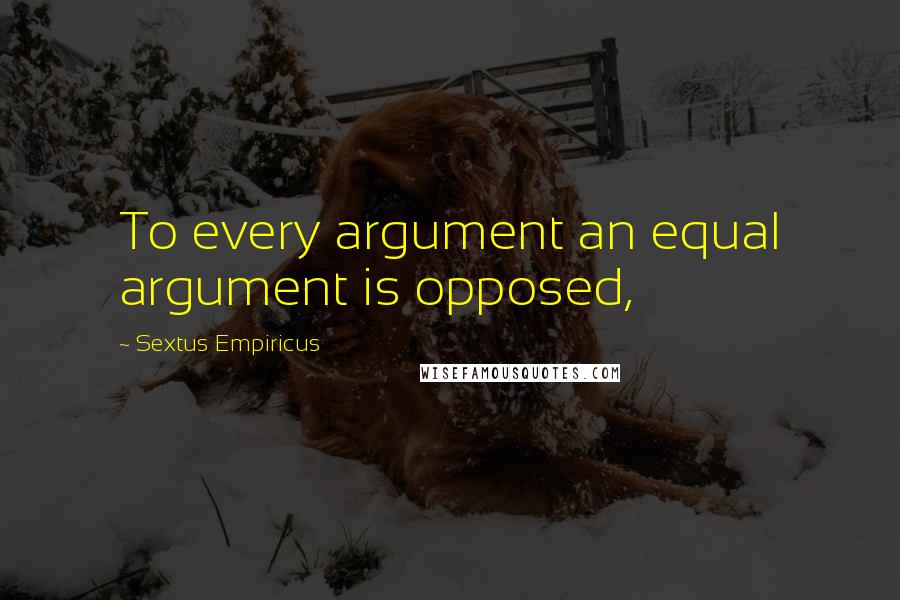 To every argument an equal argument is opposed,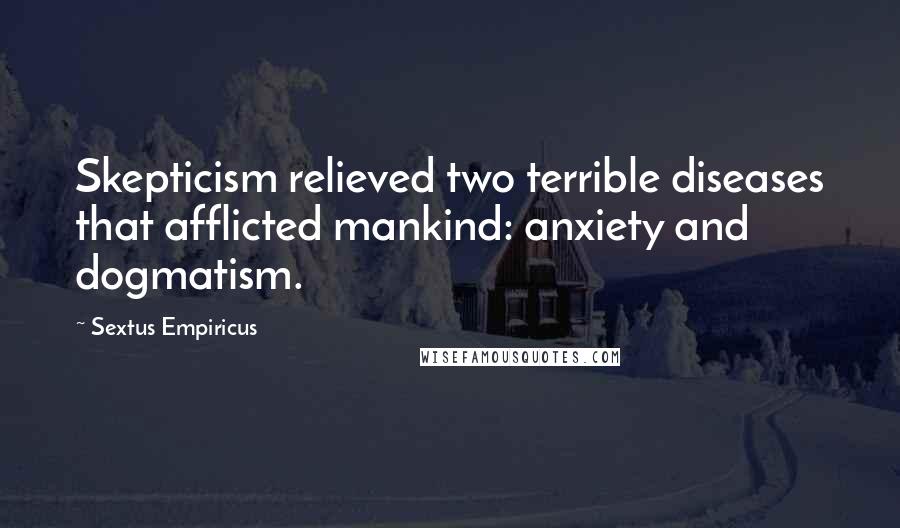 Skepticism relieved two terrible diseases that afflicted mankind: anxiety and dogmatism.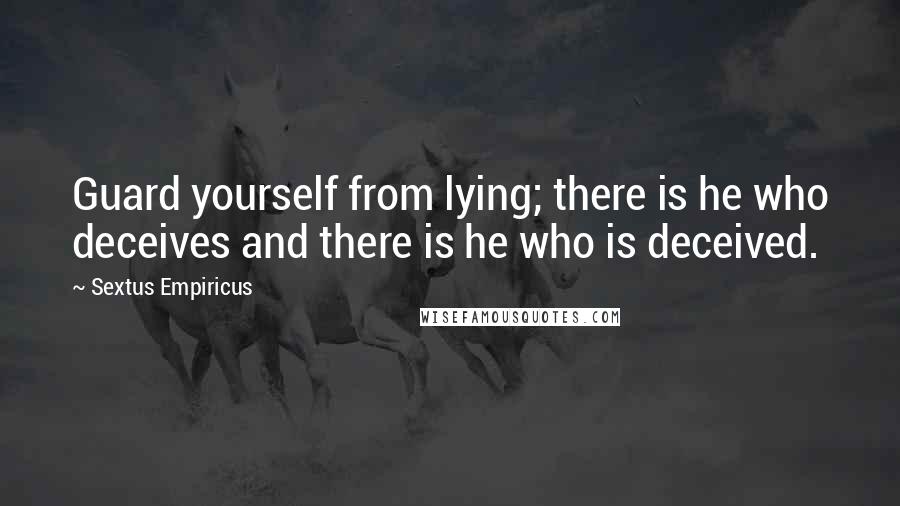 Guard yourself from lying; there is he who deceives and there is he who is deceived.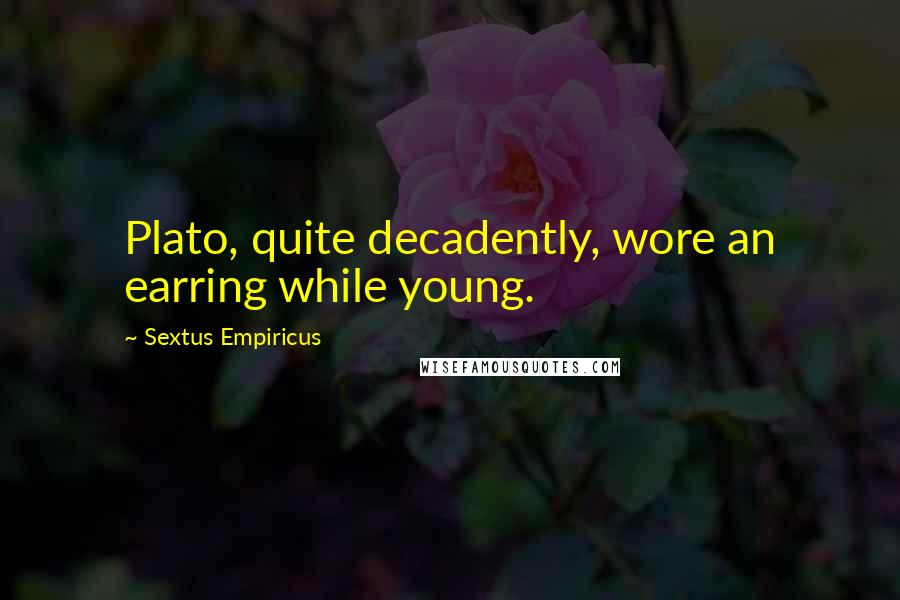 Plato, quite decadently, wore an earring while young.