Scott Stossel Quotes
Top 13 wise famous quotes and sayings by Scott Stossel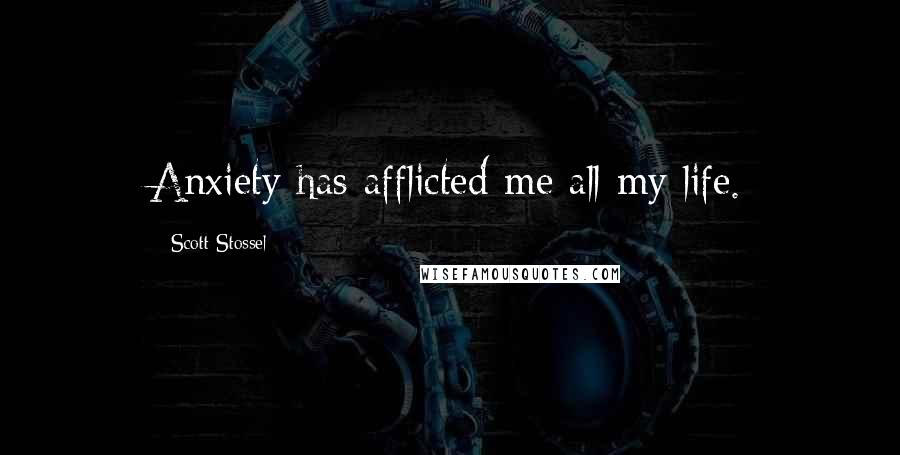 Anxiety has afflicted me all my life.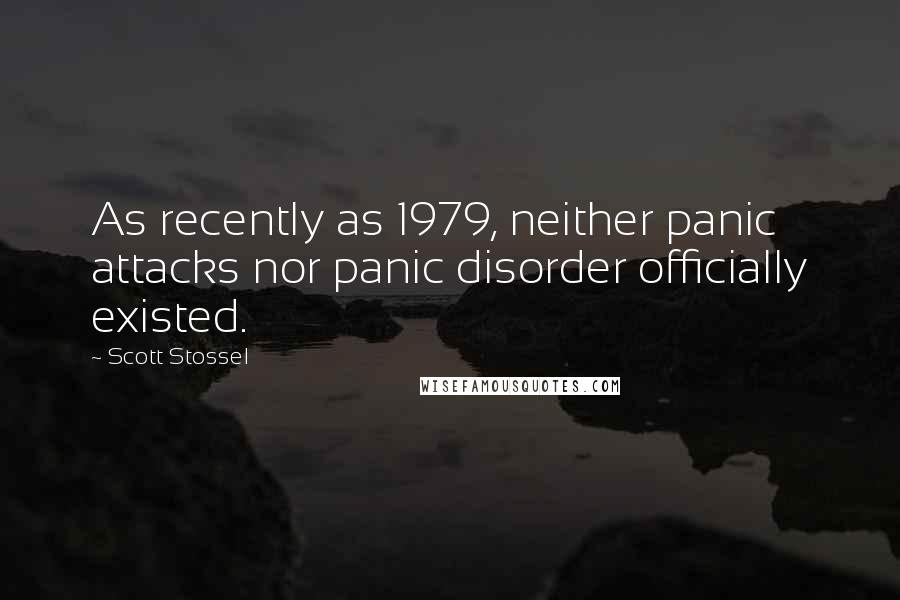 As recently as 1979, neither panic attacks nor panic disorder officially existed.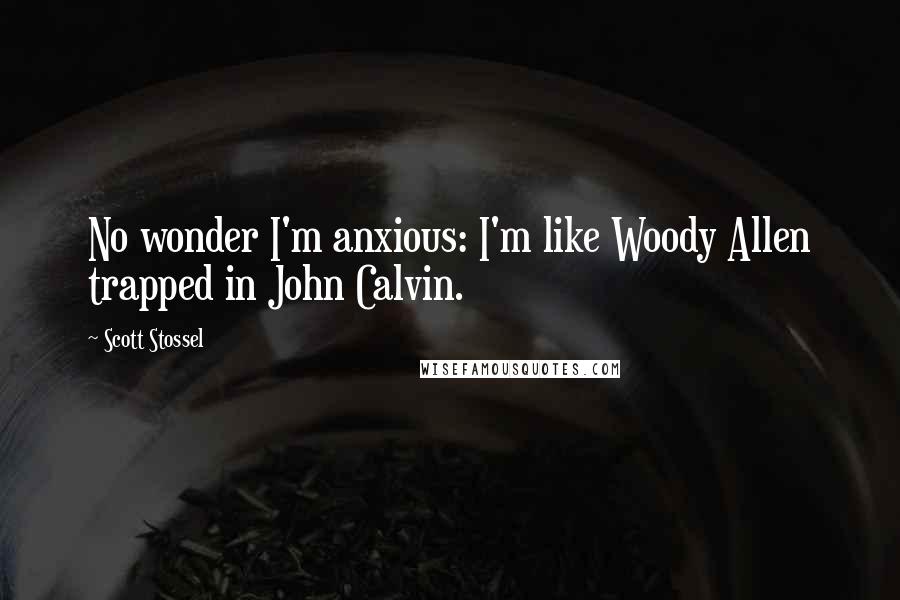 No wonder I'm anxious: I'm like Woody Allen trapped in John Calvin.
I had no trouble with strangers finding out about my anxiety. It was my friends and colleagues I was concerned about.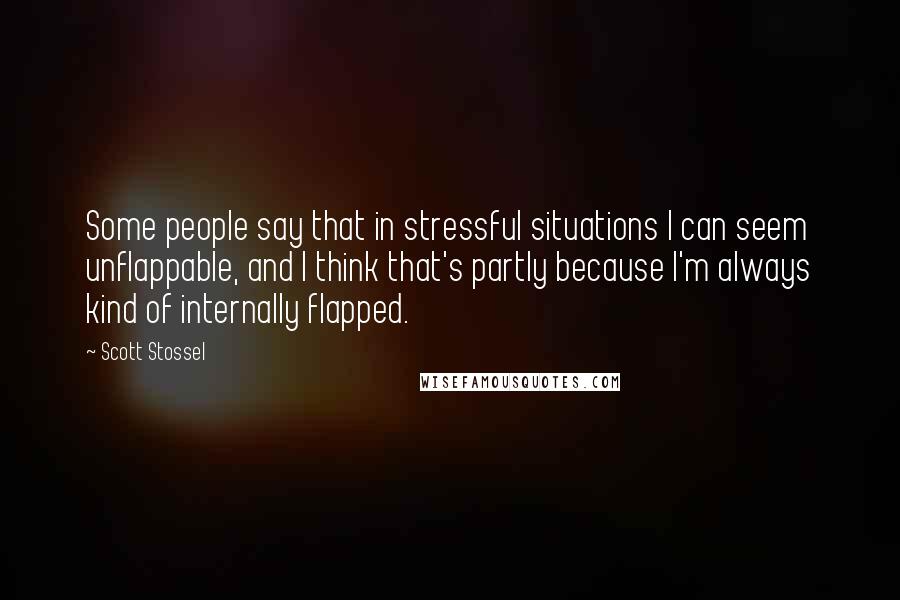 Some people say that in stressful situations I can seem unflappable, and I think that's partly because I'm always kind of internally flapped.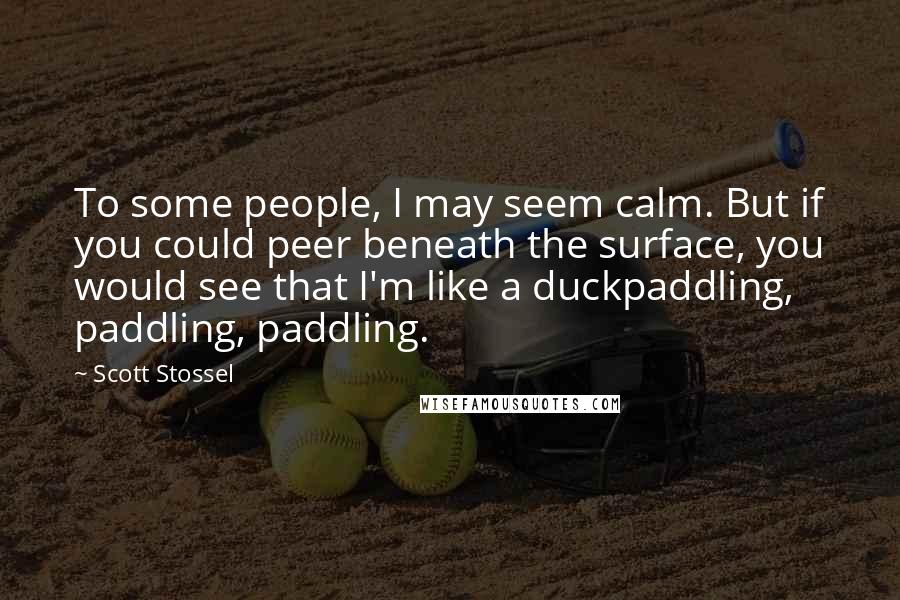 To some people, I may seem calm. But if you could peer beneath the surface, you would see that I'm like a duck
paddling, paddling, paddling.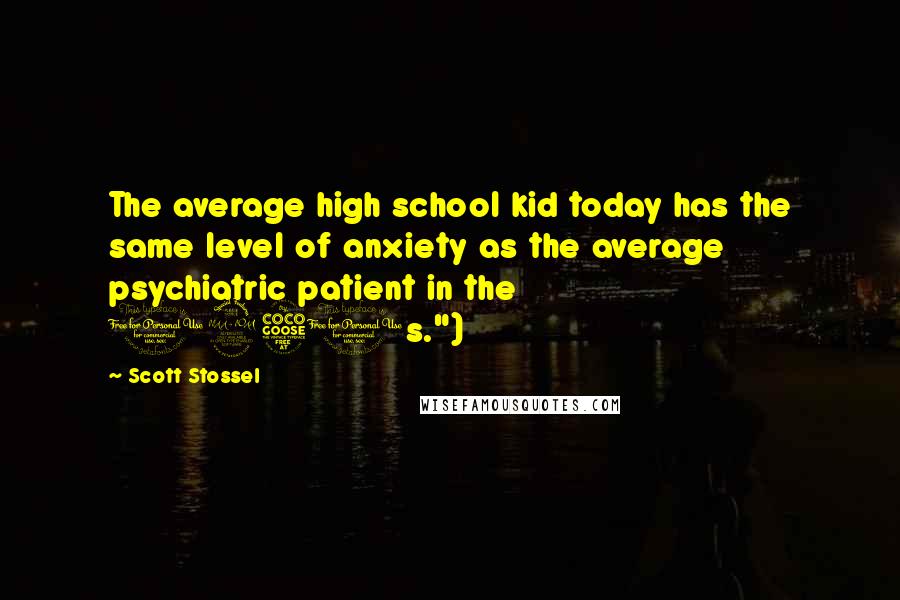 The average high school kid today has the same level of anxiety as the average psychiatric patient in the 1950s.")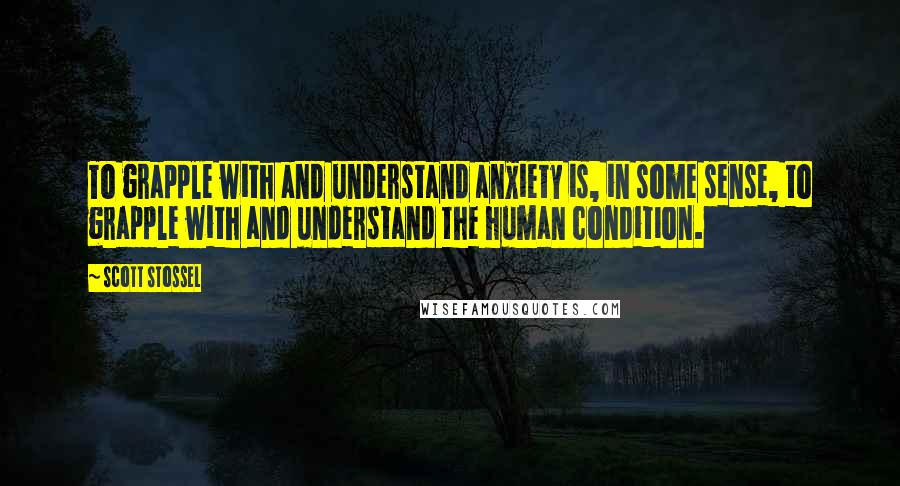 To grapple with and understand anxiety is, in some sense, to grapple with and understand the human condition.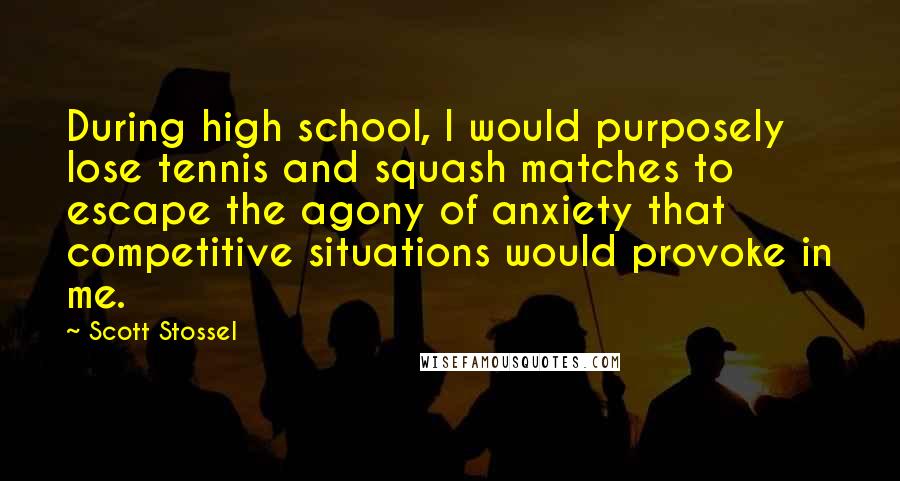 During high school, I would purposely lose tennis and squash matches to escape the agony of anxiety that competitive situations would provoke in me.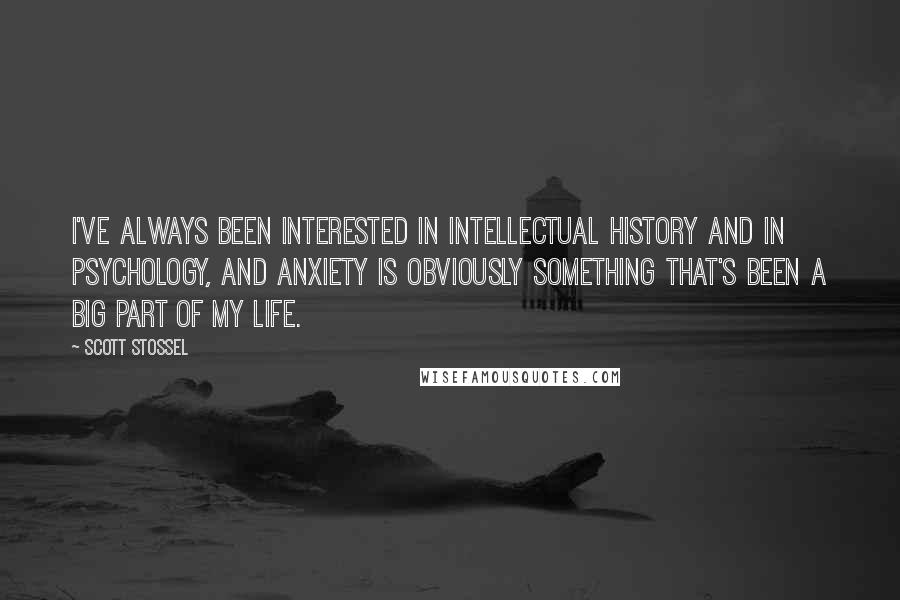 I've always been interested in intellectual history and in psychology, and anxiety is obviously something that's been a big part of my life.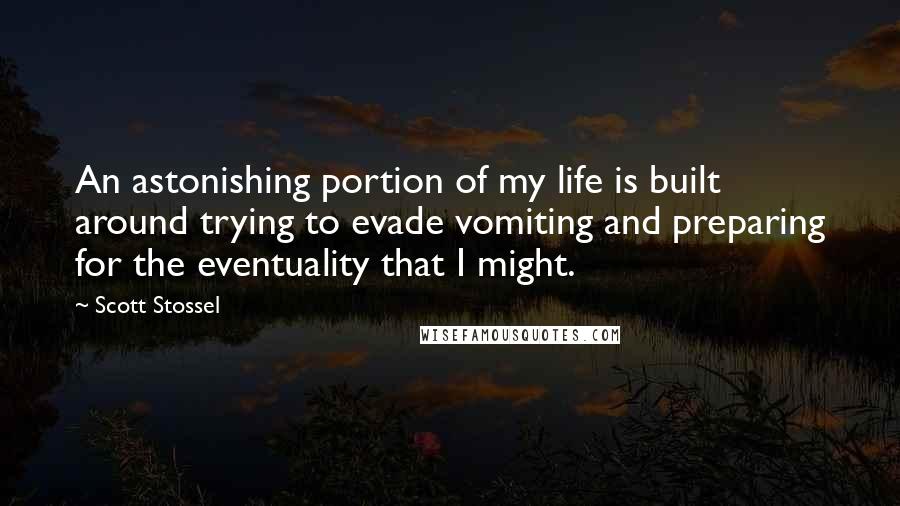 An astonishing portion of my life is built around trying to evade vomiting and preparing for the eventuality that I might.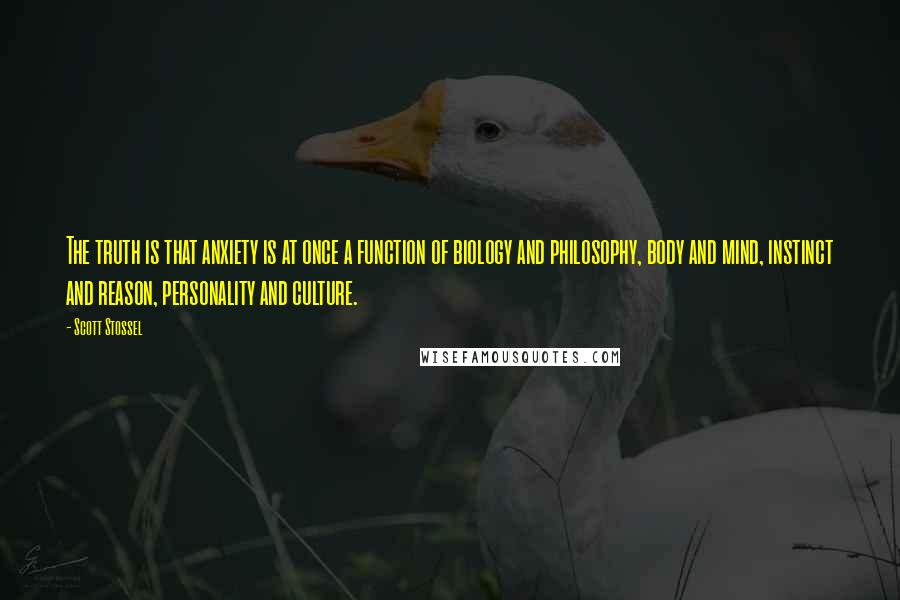 The truth is that anxiety is at once a function of biology and philosophy, body and mind, instinct and reason, personality and culture.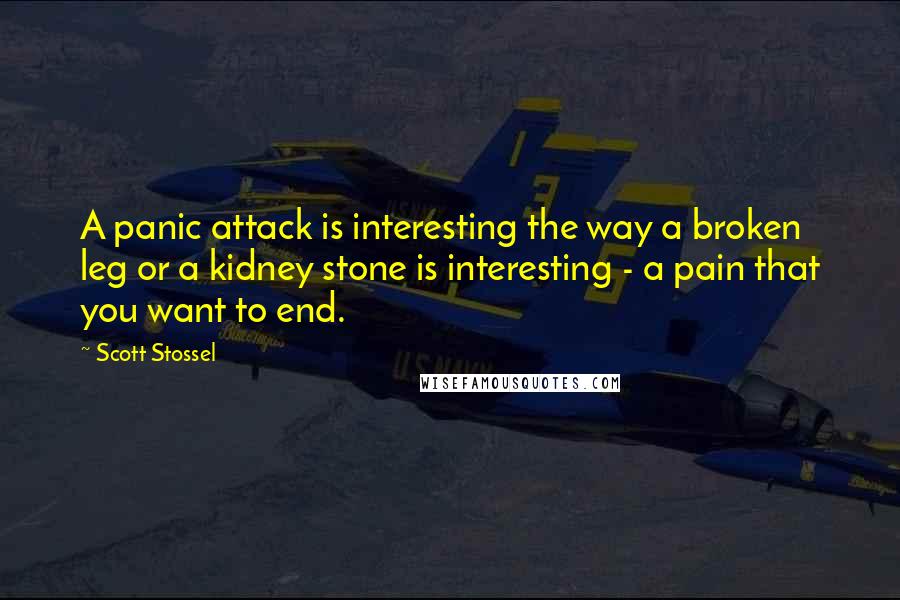 A panic attack is interesting the way a broken leg or a kidney stone is interesting - a pain that you want to end.