S. Walden Quotes
Top 16 wise famous quotes and sayings by S. Walden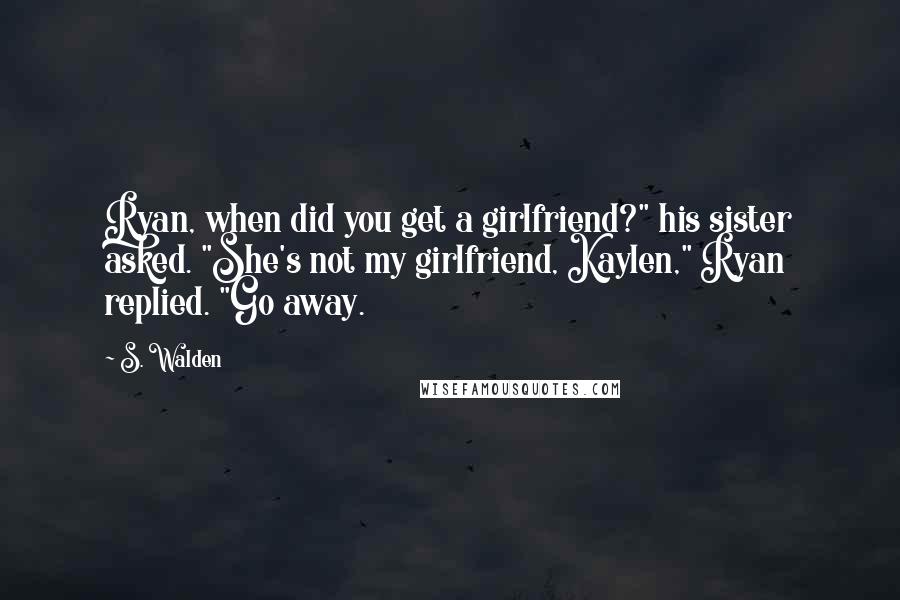 Ryan, when did you get a girlfriend?" his sister asked.
"She's not my girlfriend, Kaylen," Ryan replied. "Go away.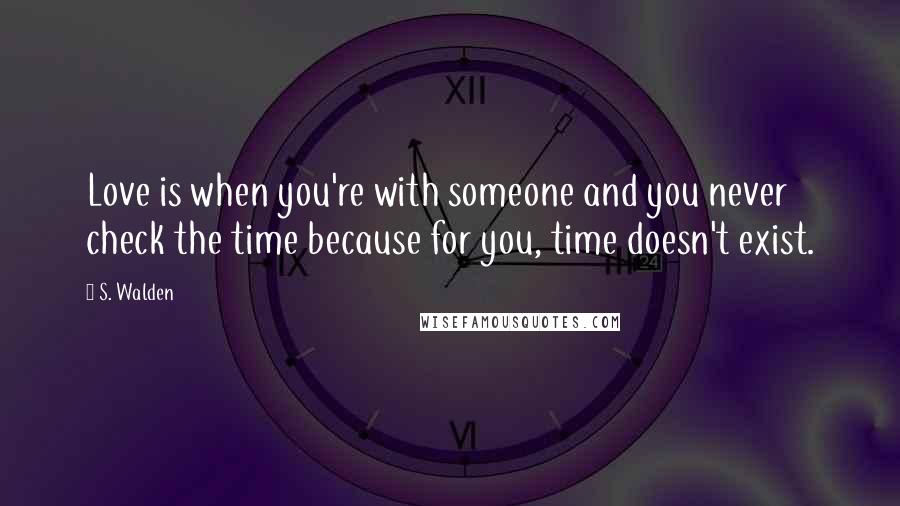 Love is when you're with someone and you never check the time because for you, time doesn't exist.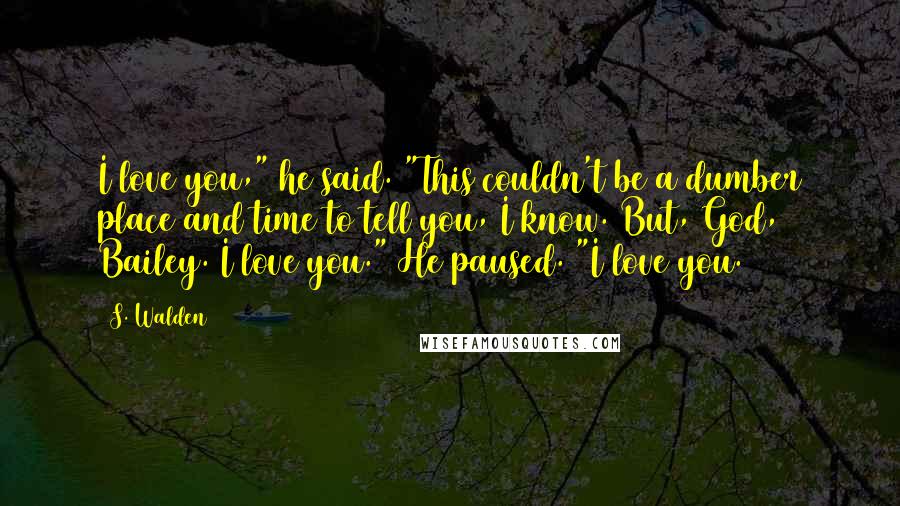 I love you," he said. "This couldn't be a dumber place and time to tell you, I know. But, God, Bailey. I love you." He paused. "I love you.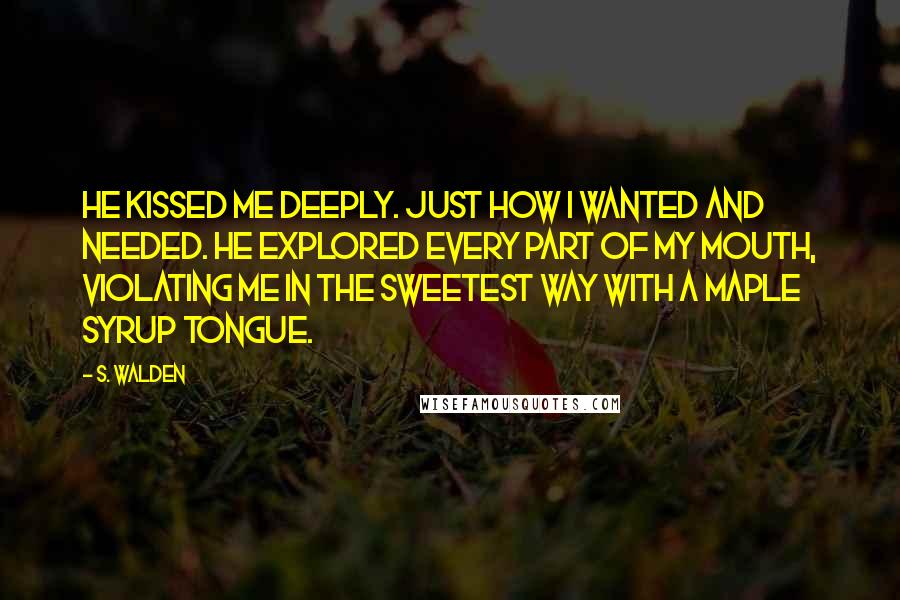 He kissed me deeply. Just how I wanted and needed. He explored every part of my mouth, violating me in the sweetest way with a maple syrup tongue.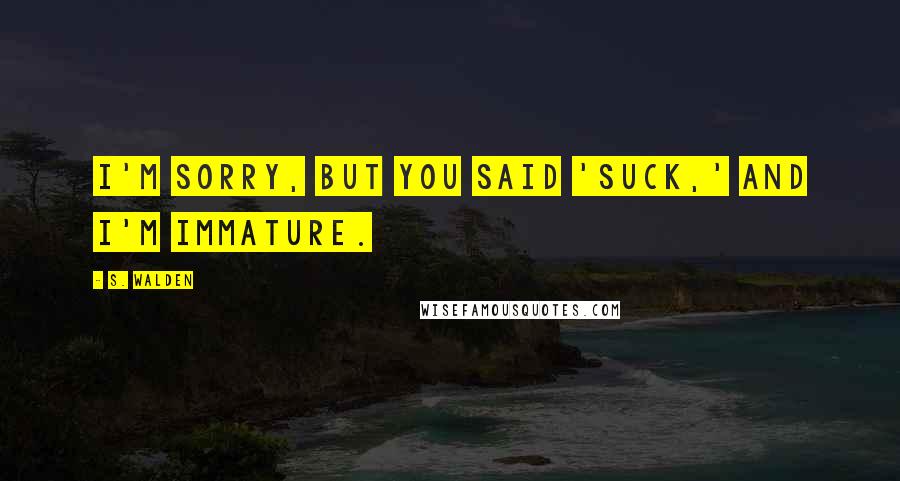 I'm sorry, but you said 'suck,' and I'm immature.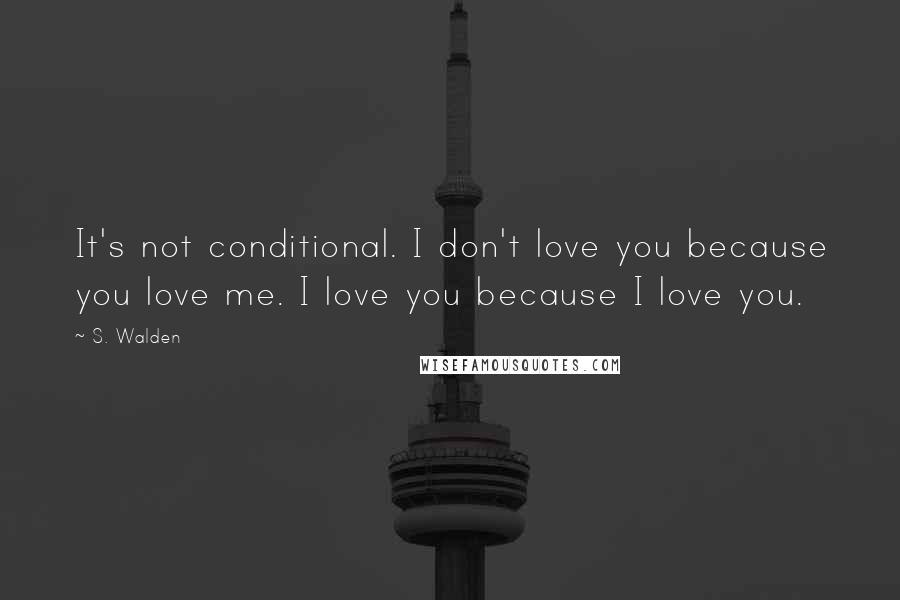 It's not conditional. I don't love you because you love me. I love you because I love you.
I don't know. It's the world we live in, I guess. Some things will never be fair.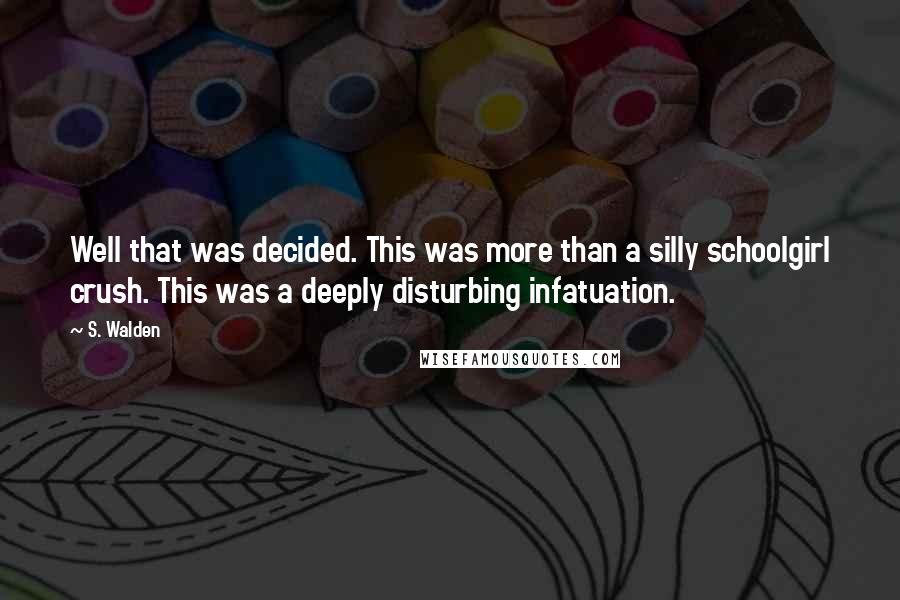 Well that was decided. This was more than a silly schoolgirl crush. This was a deeply disturbing infatuation.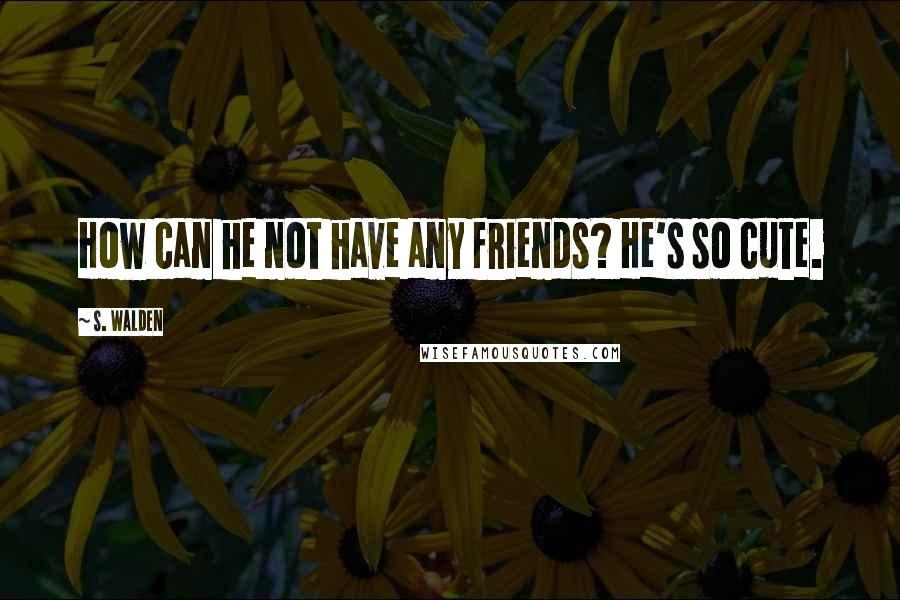 How can he not have any friends? He's so cute.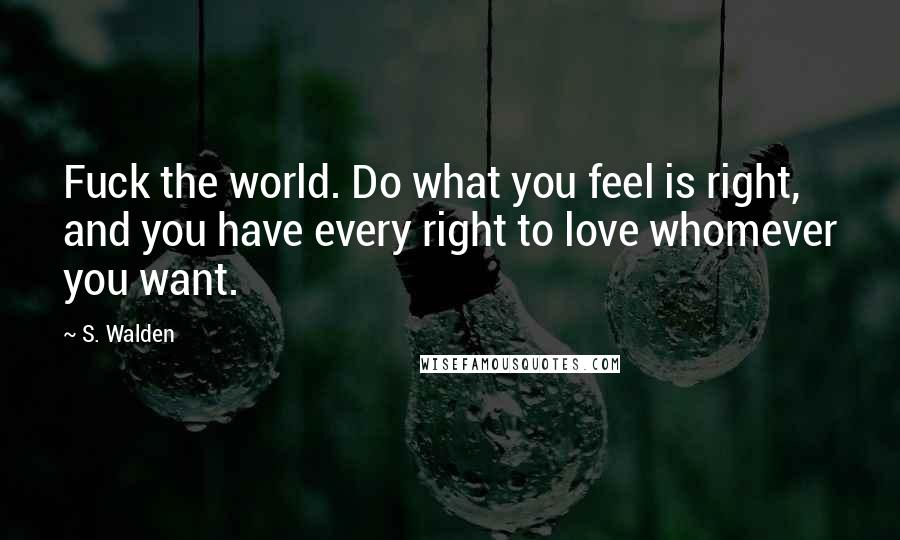 Fuck the world. Do what you feel is right, and you have every right to love whomever you want.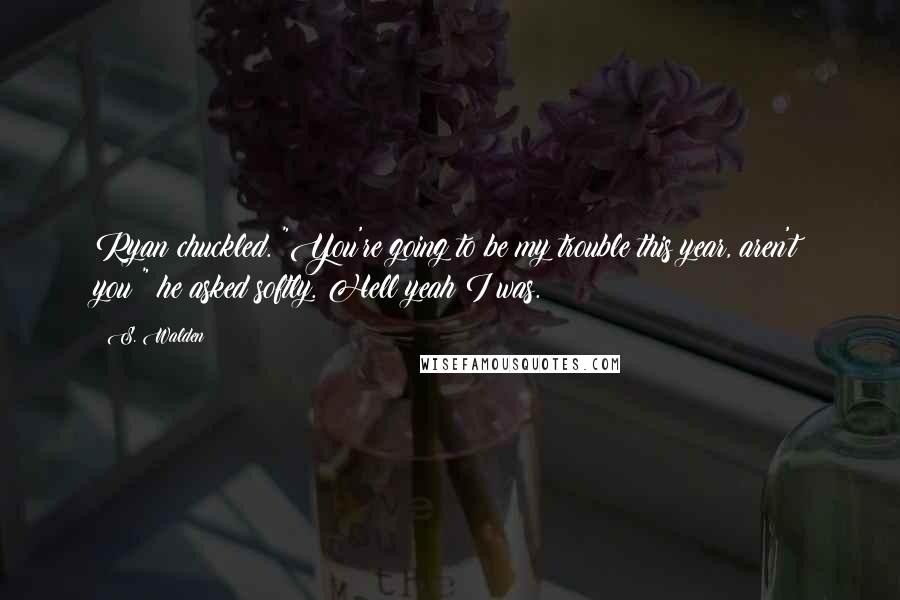 Ryan chuckled. "You're going to be my trouble this year, aren't you?" he asked softly. Hell yeah I was.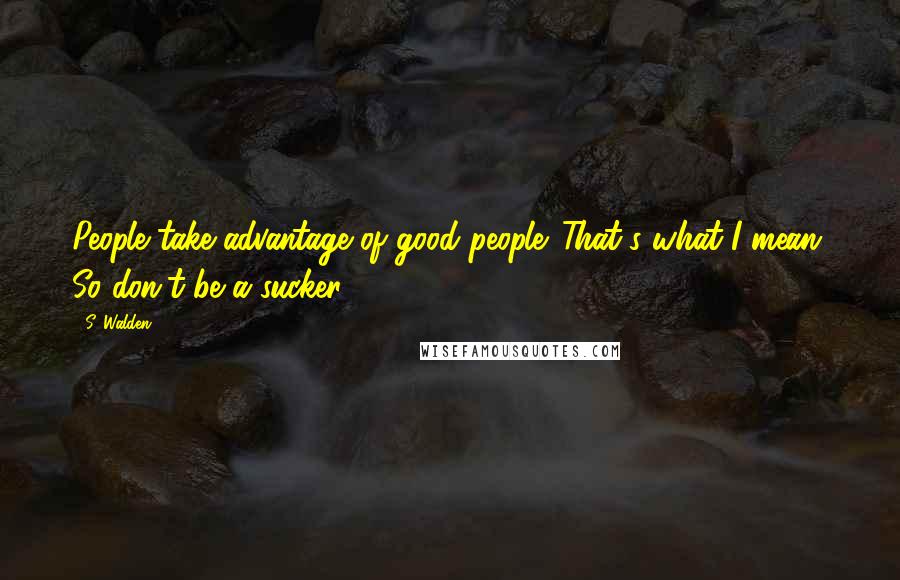 People take advantage of good people. That's what I mean. So don't be a sucker.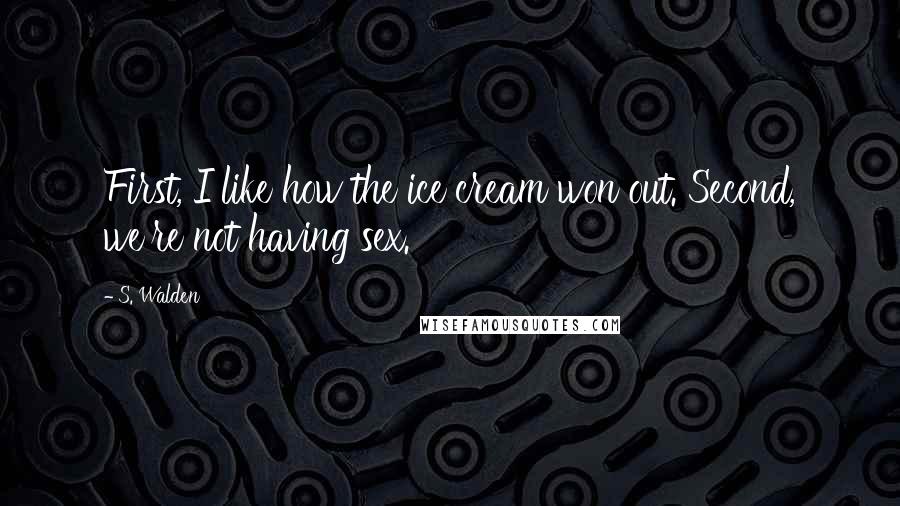 First, I like how the ice cream won out. Second, we're not having sex.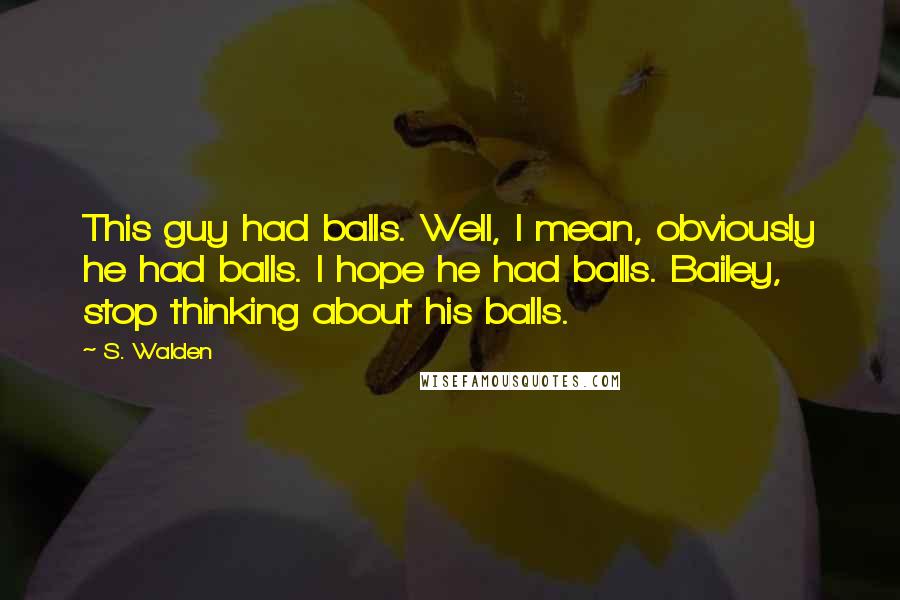 This guy had balls. Well, I mean, obviously he had balls. I hope he had balls. Bailey, stop thinking about his balls.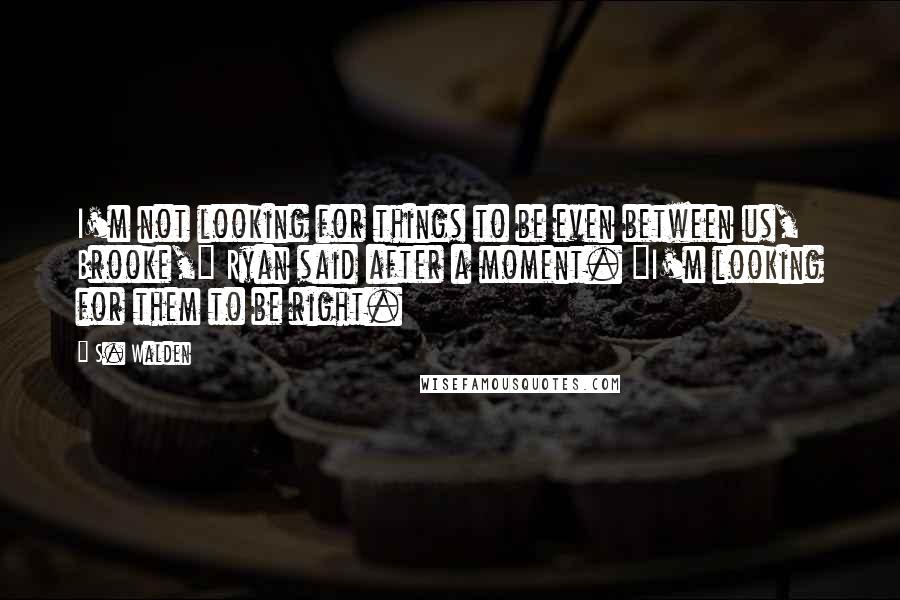 I'm not looking for things to be even between us, Brooke," Ryan said after a moment. "I'm looking for them to be right.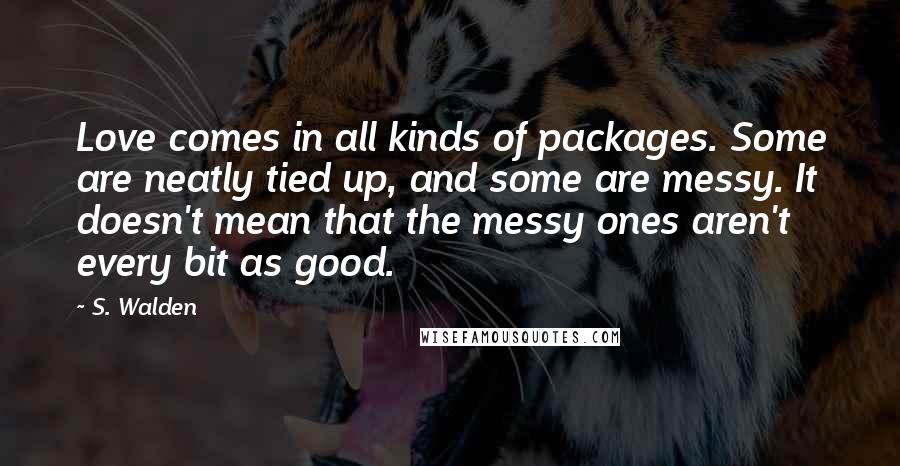 Love comes in all kinds of packages. Some are neatly tied up, and some are messy. It doesn't mean that the messy ones aren't every bit as good.