S.J.D. Peterson Quotes
Top 11 wise famous quotes and sayings by S.J.D. Peterson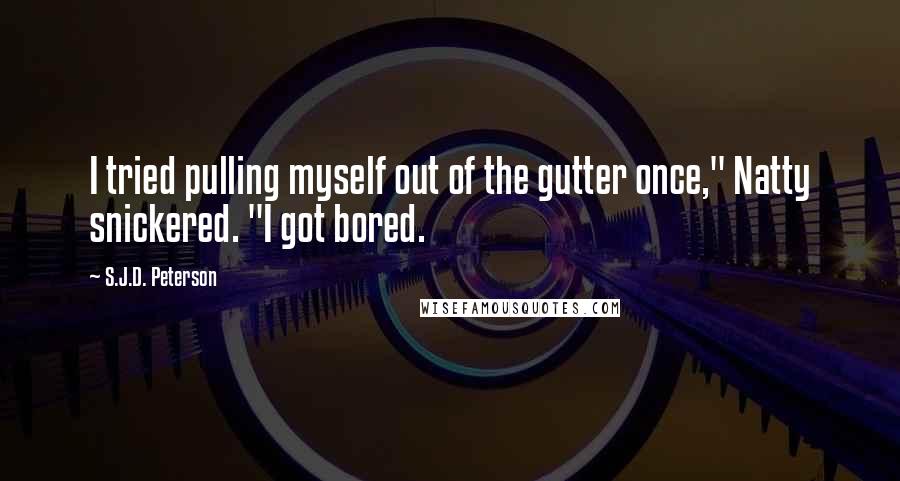 I tried pulling myself out of the gutter once," Natty snickered. "I got bored.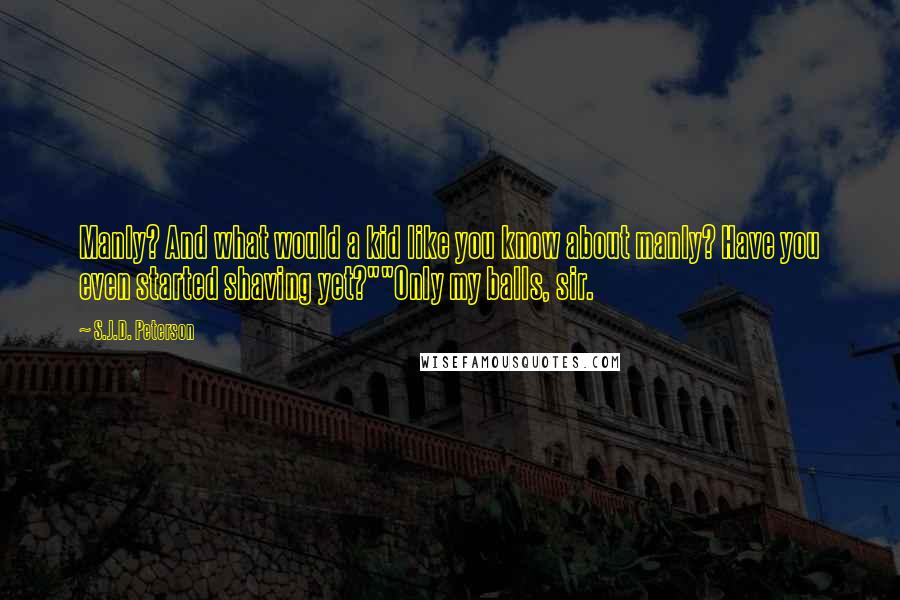 Manly? And what would a kid like you know about manly? Have you even started shaving yet?"
"Only my balls, sir.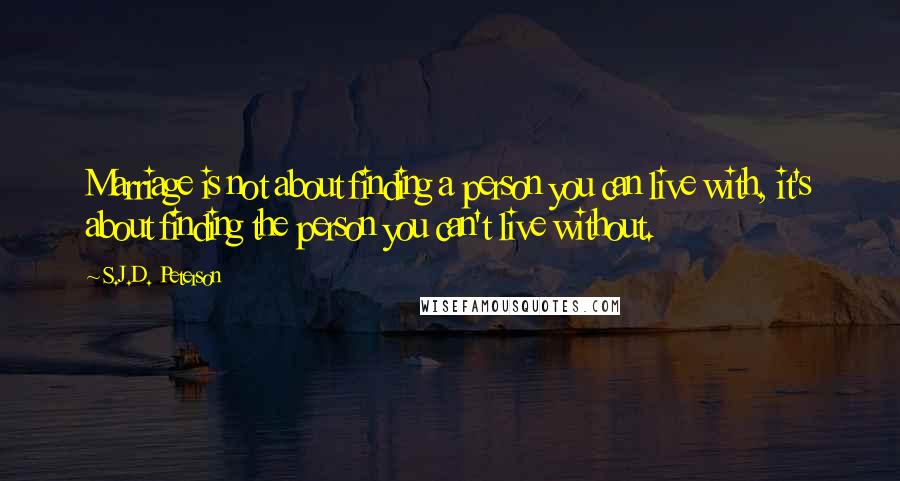 Marriage is not about finding a person you can live with, it's about finding the person you can't live without.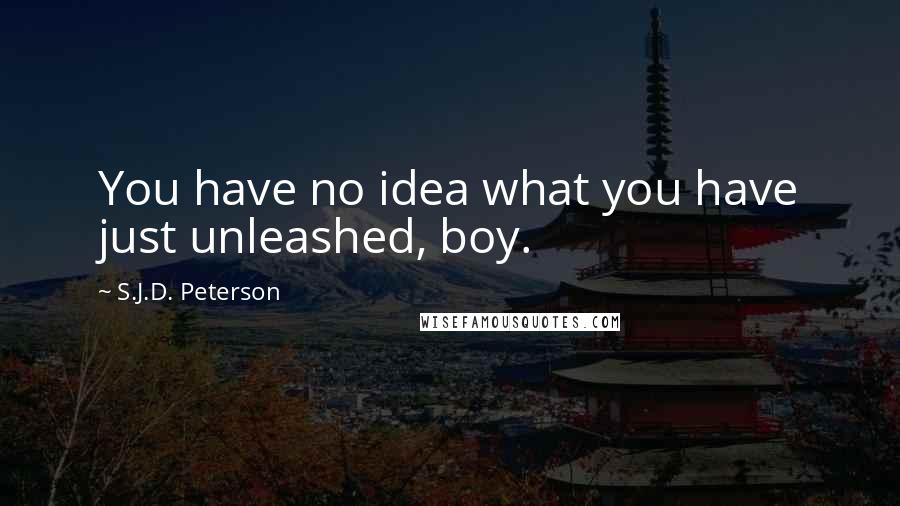 You have no idea what you have just unleashed, boy.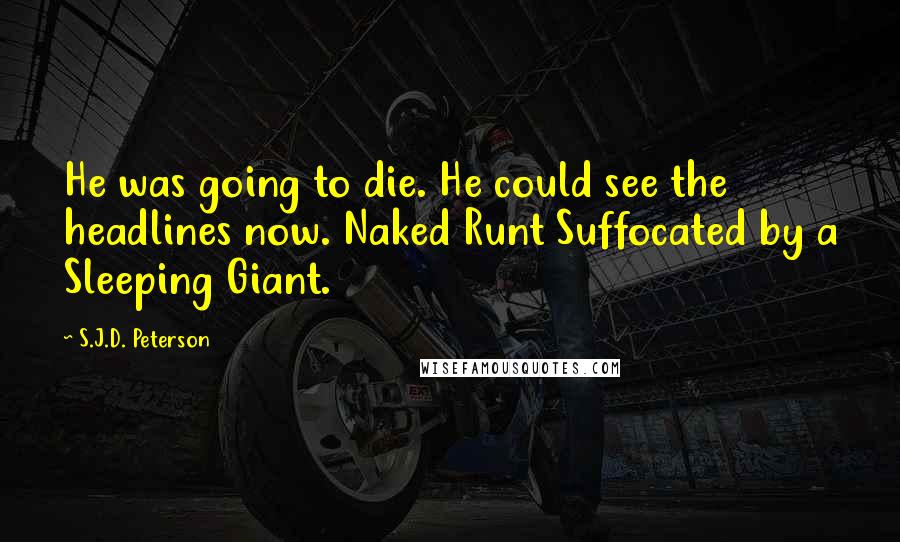 He was going to die. He could see the headlines now. Naked Runt Suffocated by a Sleeping Giant.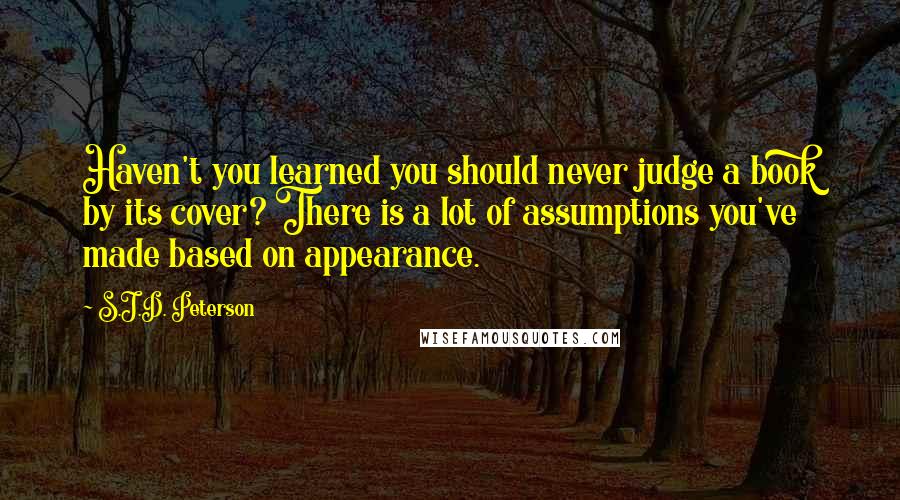 Haven't you learned you should never judge a book by its cover? There is a lot of assumptions you've made based on appearance.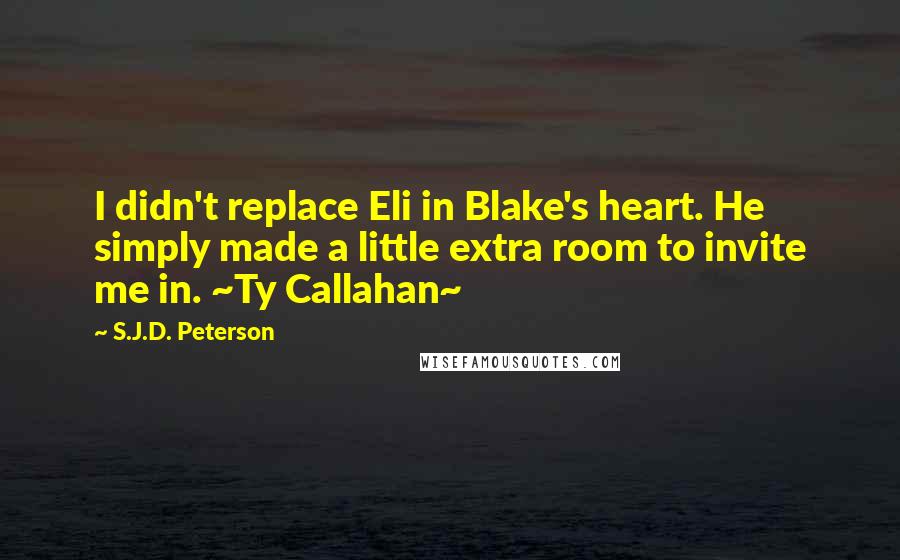 I didn't replace Eli in Blake's heart. He simply made a little extra room to invite me in. ~Ty Callahan~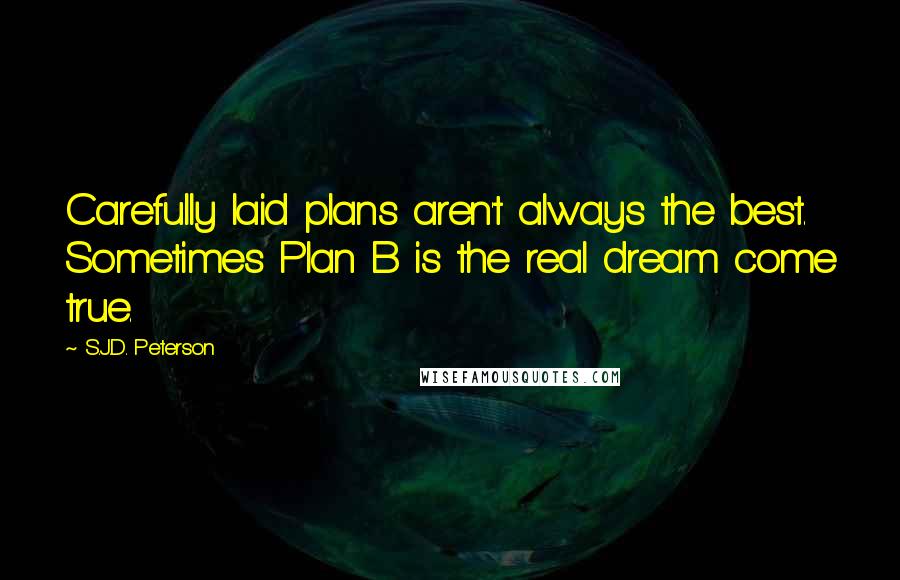 Carefully laid plans aren't always the best. Sometimes Plan B is the real dream come true.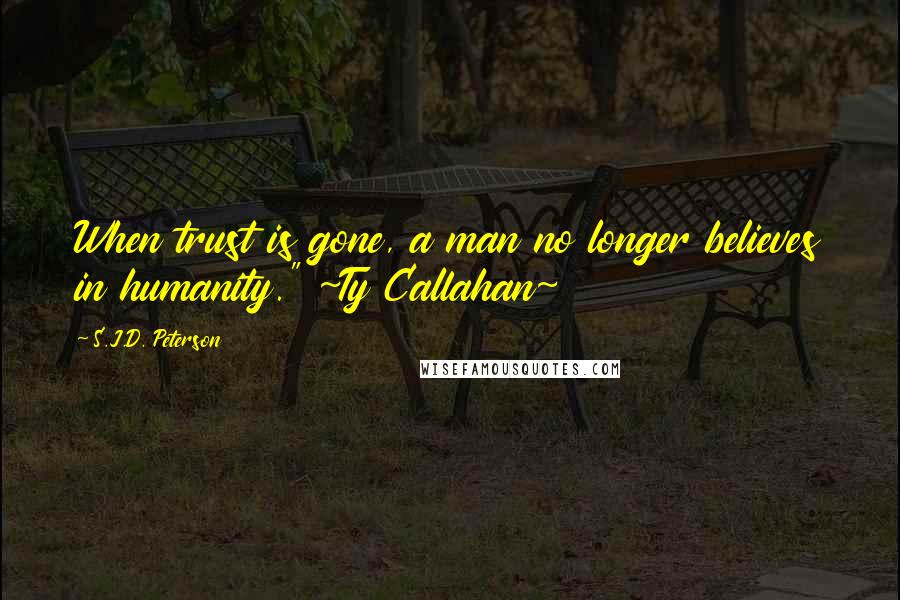 When trust is gone, a man no longer believes in humanity." ~Ty Callahan~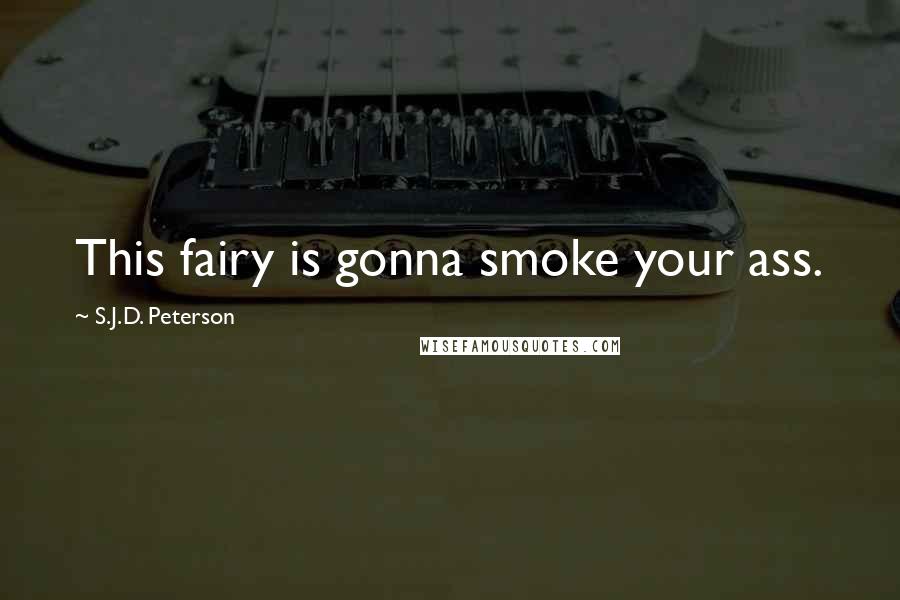 This fairy is gonna smoke your ass.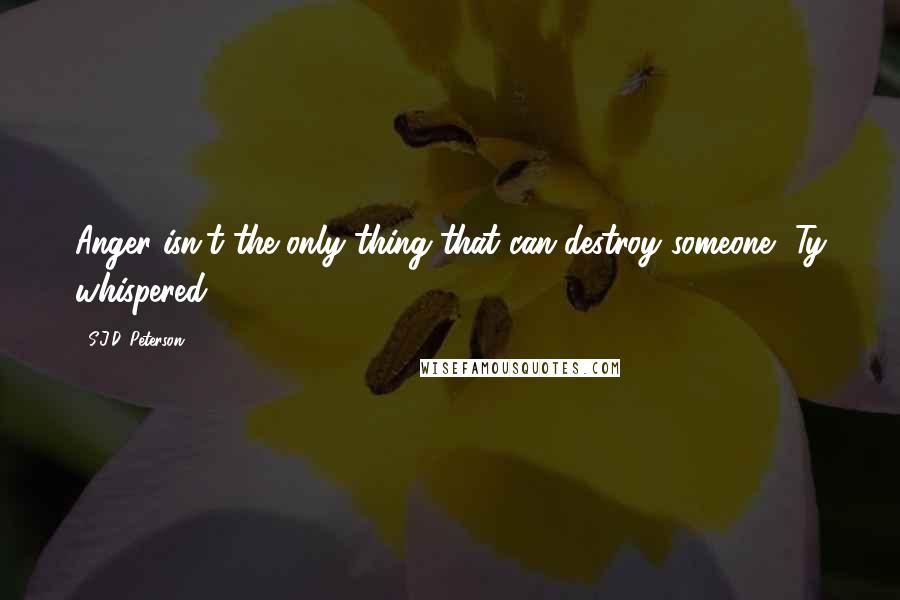 Anger isn't the only thing that can destroy someone, Ty whispered.