Rudolf Arnheim Quotes
Top 18 wise famous quotes and sayings by Rudolf Arnheim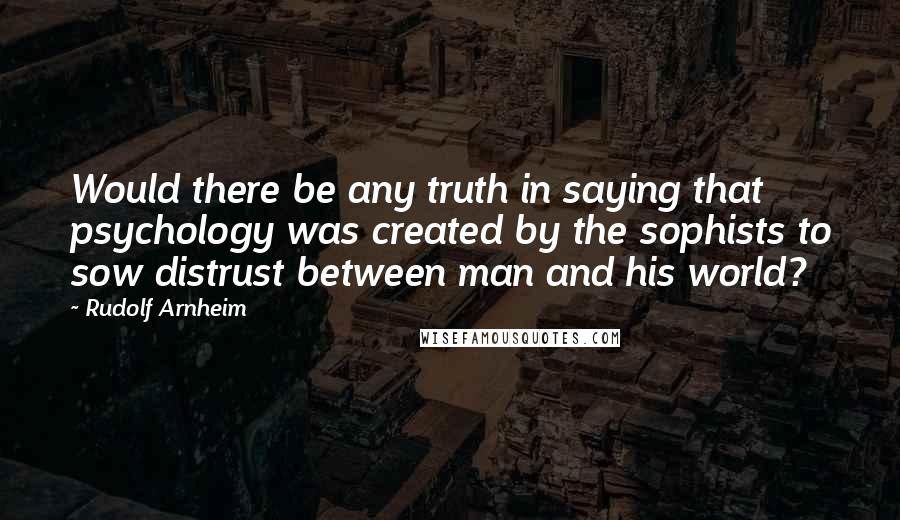 Would there be any truth in saying that psychology was created by the sophists to sow distrust between man and his world?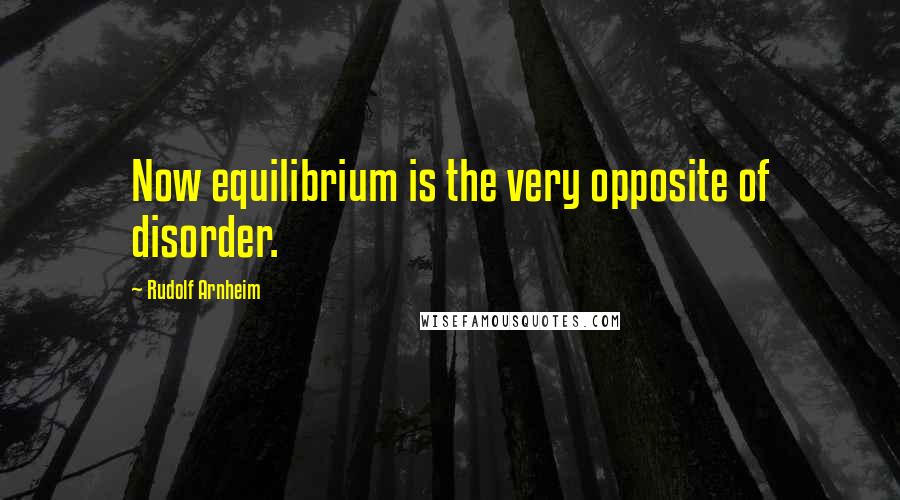 Now equilibrium is the very opposite of disorder.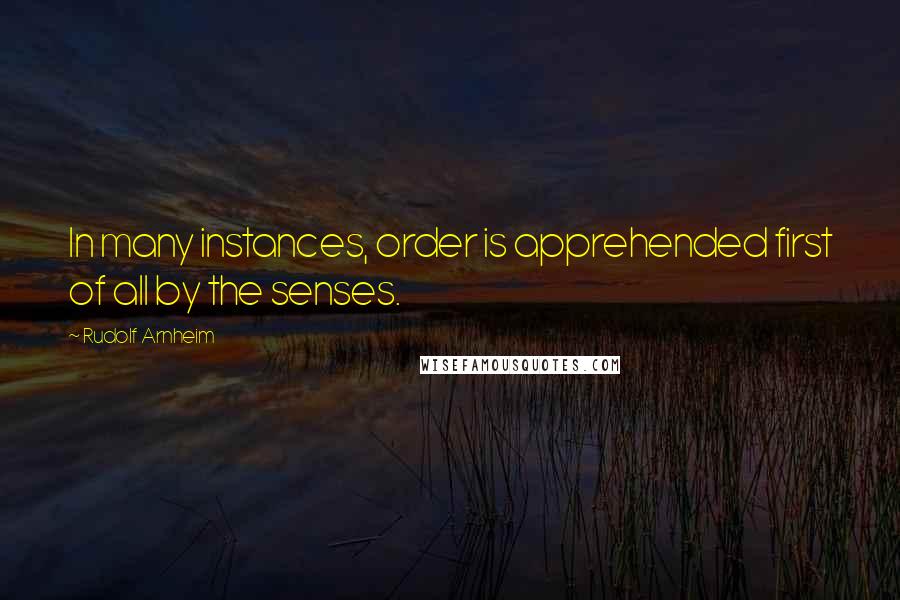 In many instances, order is apprehended first of all by the senses.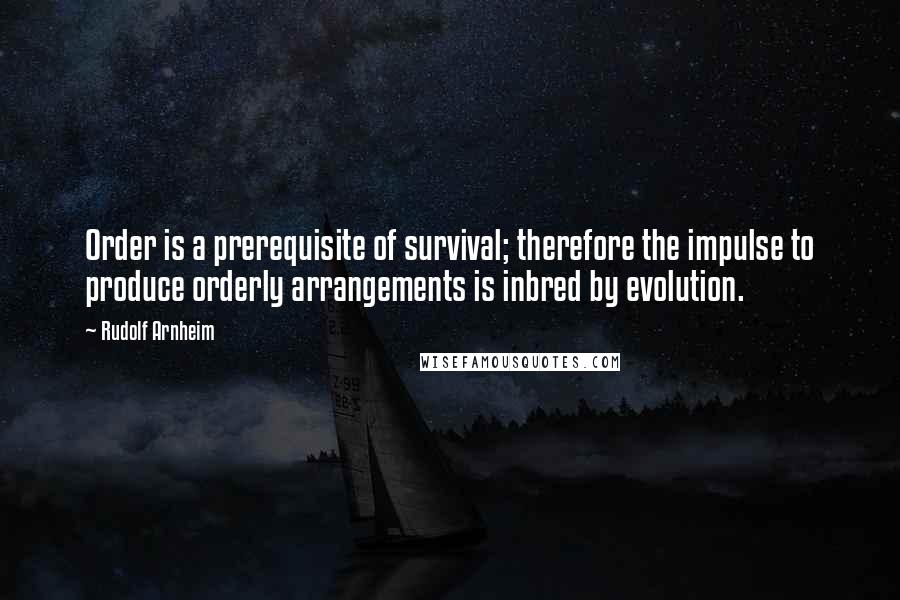 Order is a prerequisite of survival; therefore the impulse to produce orderly arrangements is inbred by evolution.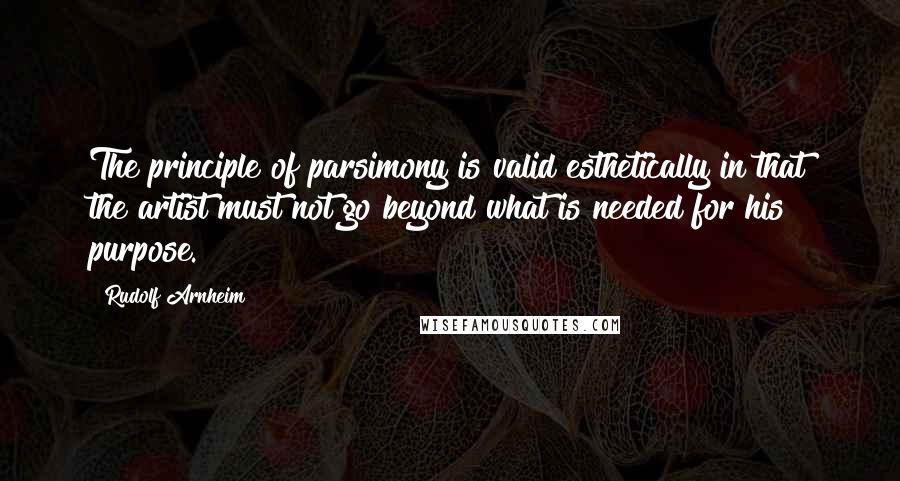 The principle of parsimony is valid esthetically in that the artist must not go beyond what is needed for his purpose.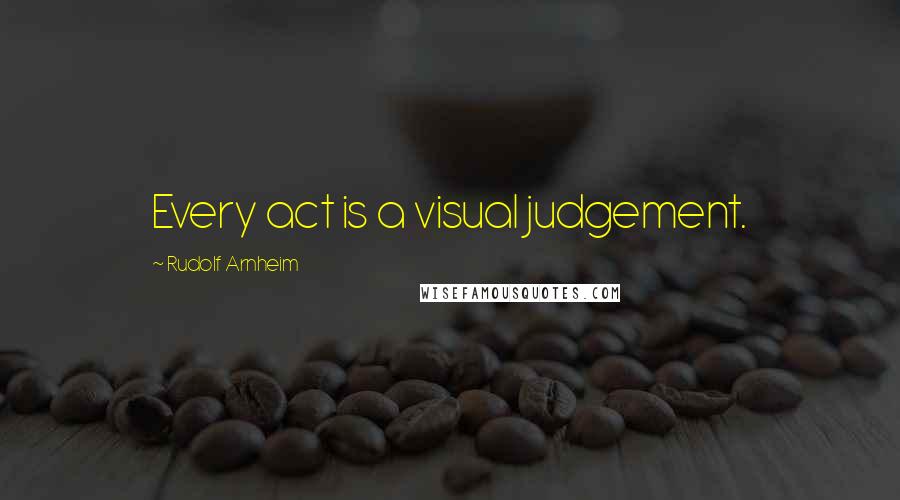 Every act is a visual judgement.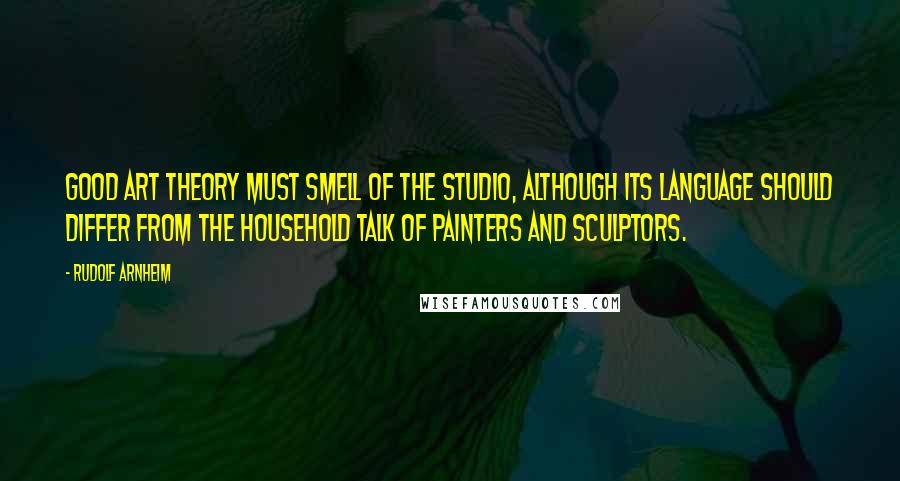 Good art theory must smell of the studio, although its language should differ from the household talk of painters and sculptors.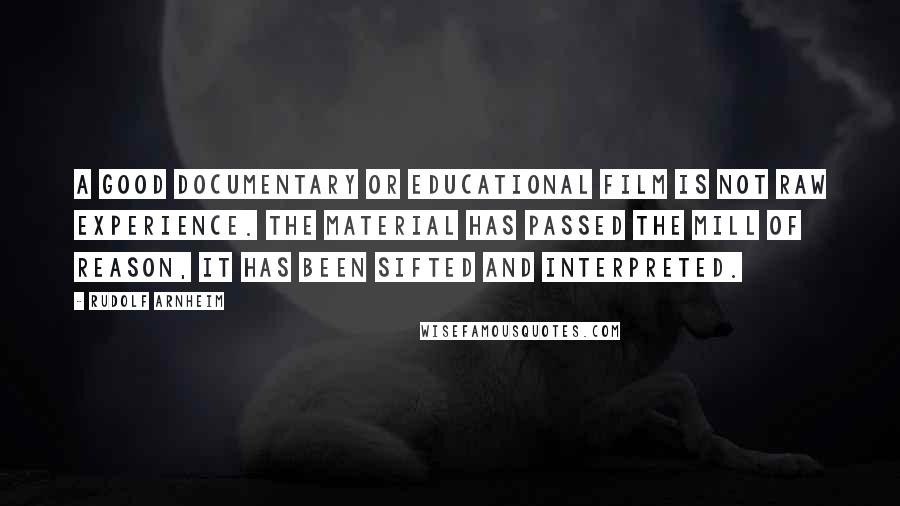 A good documentary or educational film is not raw experience. The material has passed the mill of reason, it has been sifted and interpreted.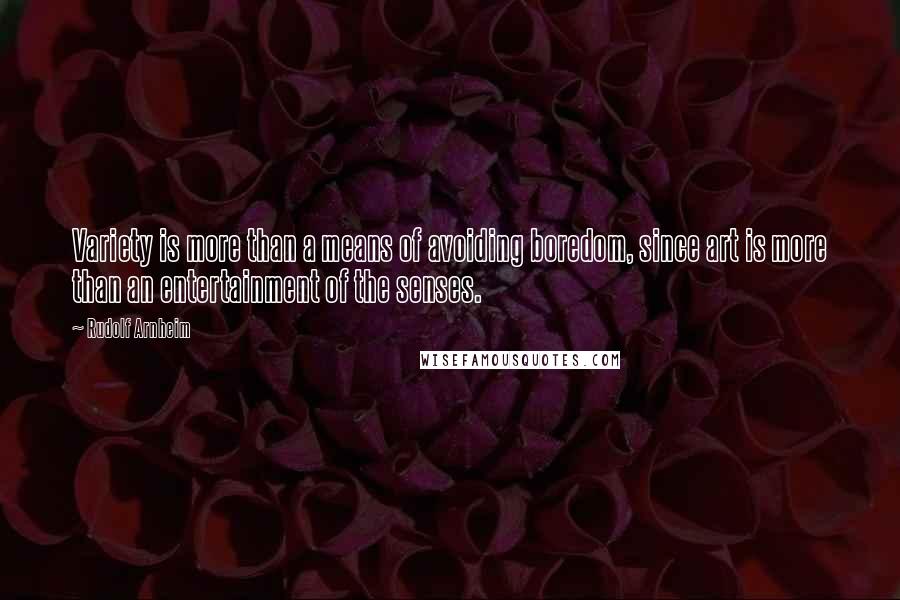 Variety is more than a means of avoiding boredom, since art is more than an entertainment of the senses.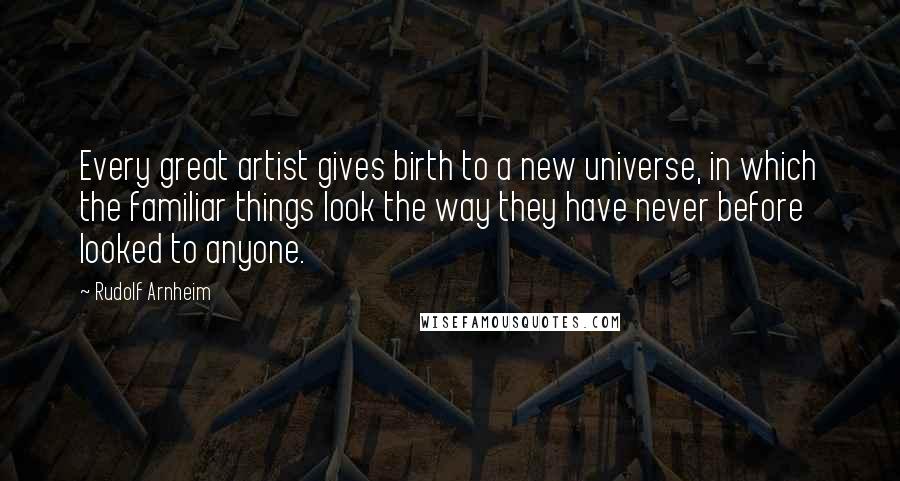 Every great artist gives birth to a new universe, in which the familiar things look the way they have never before looked to anyone.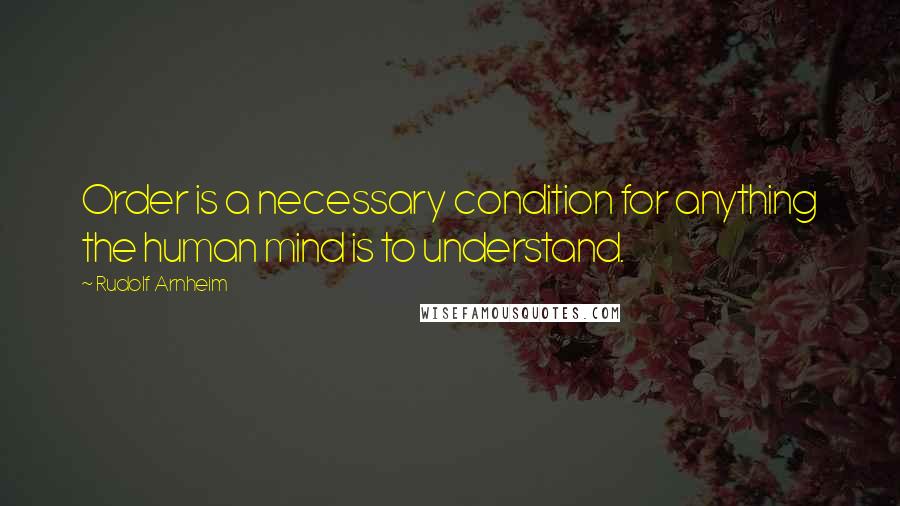 Order is a necessary condition for anything the human mind is to understand.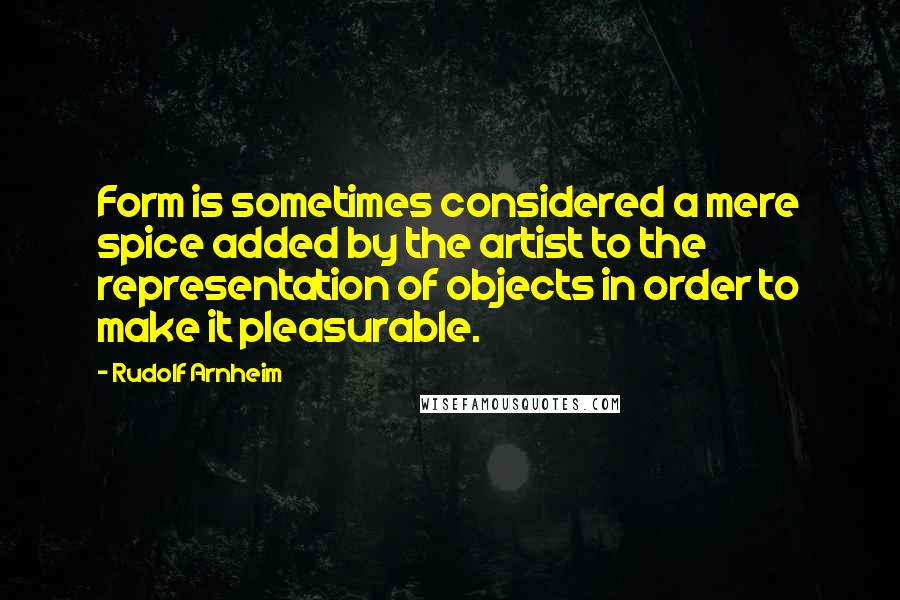 Form is sometimes considered a mere spice added by the artist to the representation of objects in order to make it pleasurable.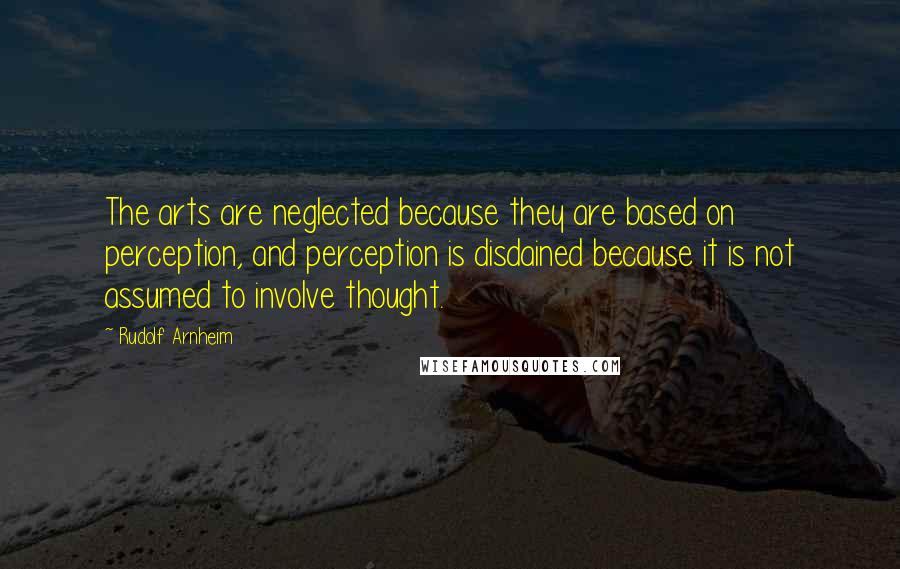 The arts are neglected because they are based on perception, and perception is disdained because it is not assumed to involve thought.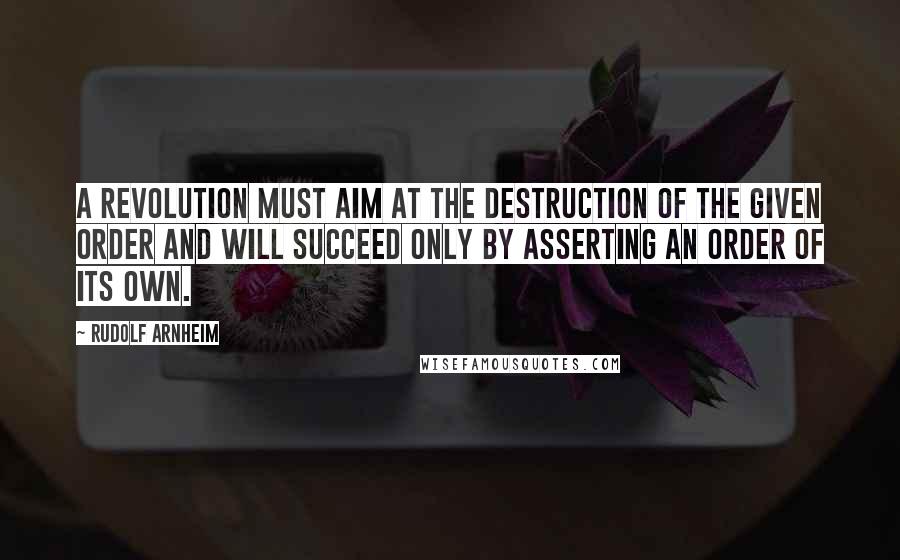 A revolution must aim at the destruction of the given order and will succeed only by asserting an order of its own.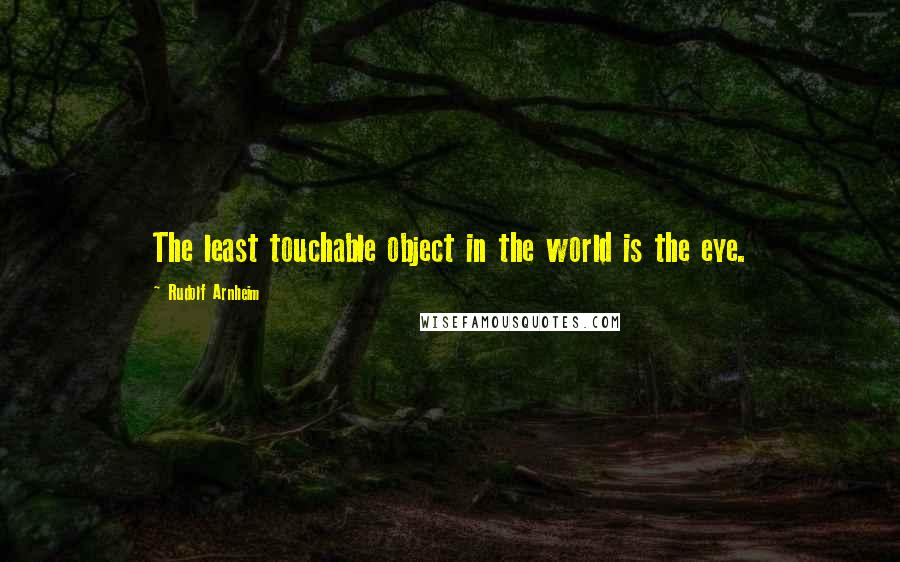 The least touchable object in the world is the eye.
It is good to live in a country where all are immigrants ... the newcomer is simply the latest arrival.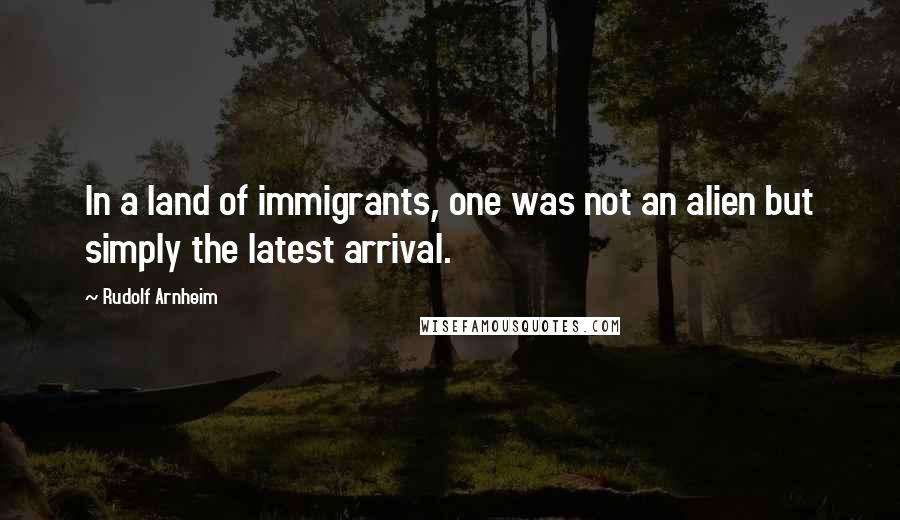 In a land of immigrants, one was not an alien but simply the latest arrival.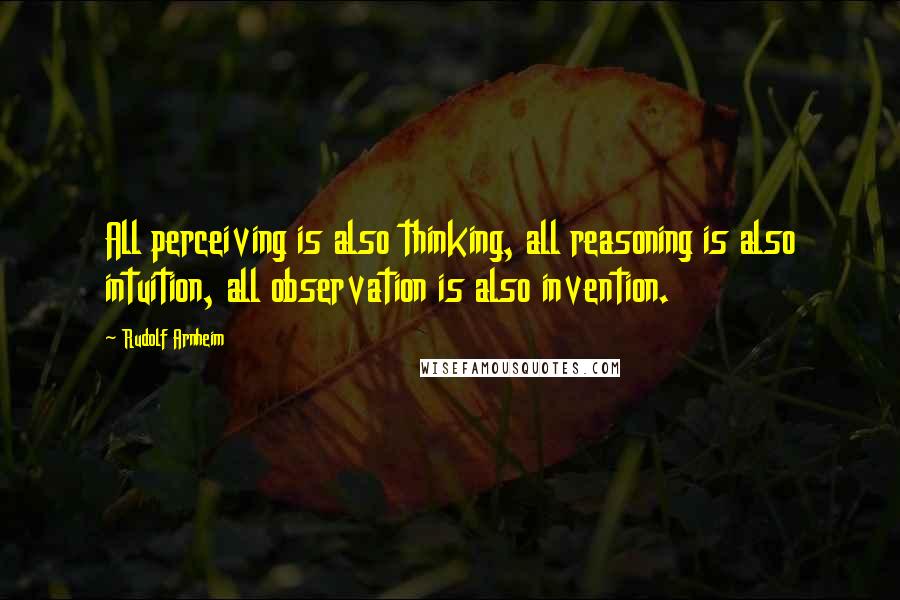 All perceiving is also thinking, all reasoning is also intuition, all observation is also invention.