Robert Rankin Quotes
Top 26 wise famous quotes and sayings by Robert Rankin
Robert Rankin Famous Quotes & Sayings
Discover top inspirational quotes from Robert Rankin on Wise Famous Quotes.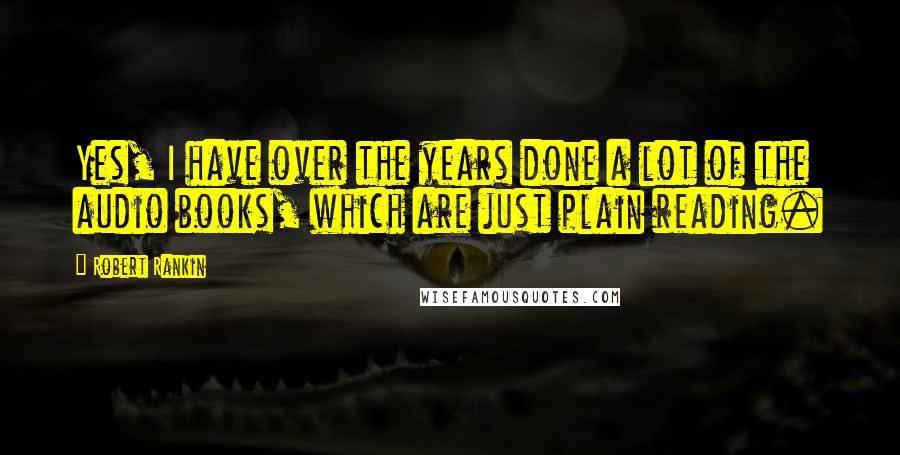 Yes, I have over the years done a lot of the audio books, which are just plain reading.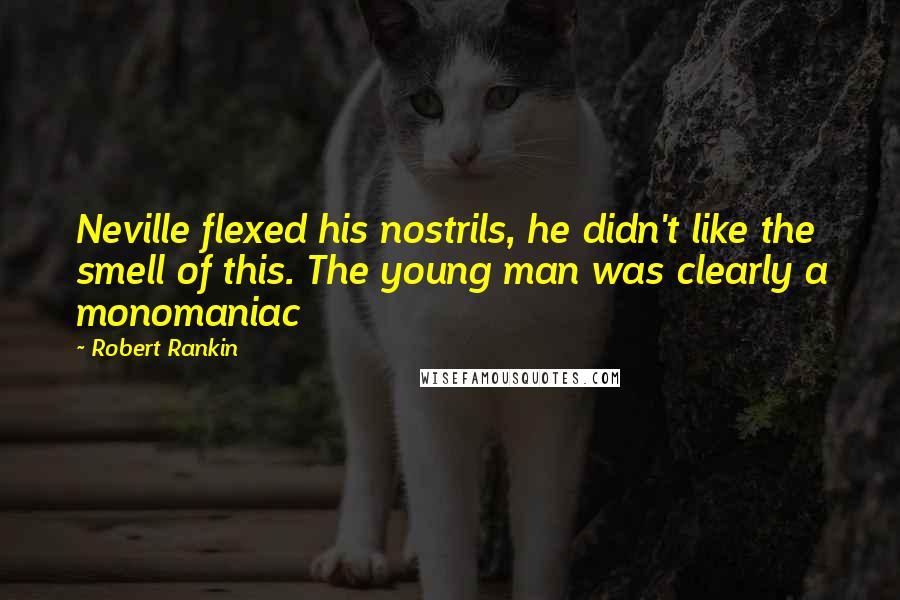 Neville flexed his nostrils, he didn't like the smell of this. The young man was clearly a monomaniac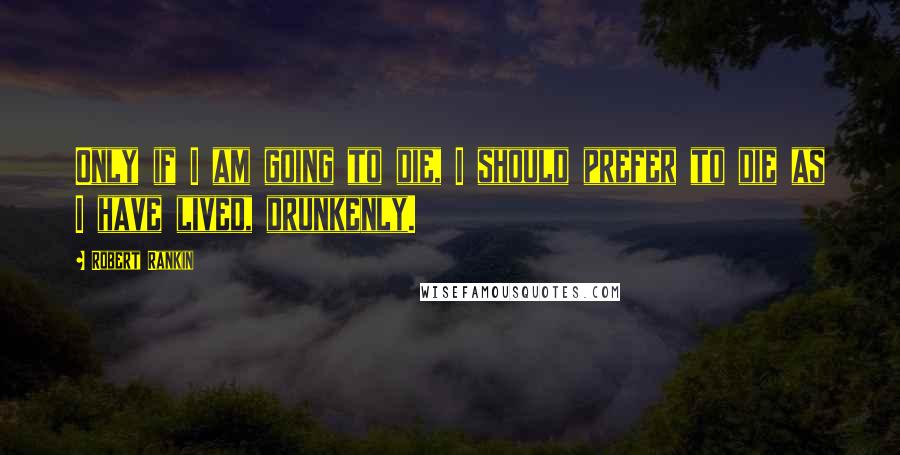 Only if I am going to die, I should prefer to die as I have lived, drunkenly.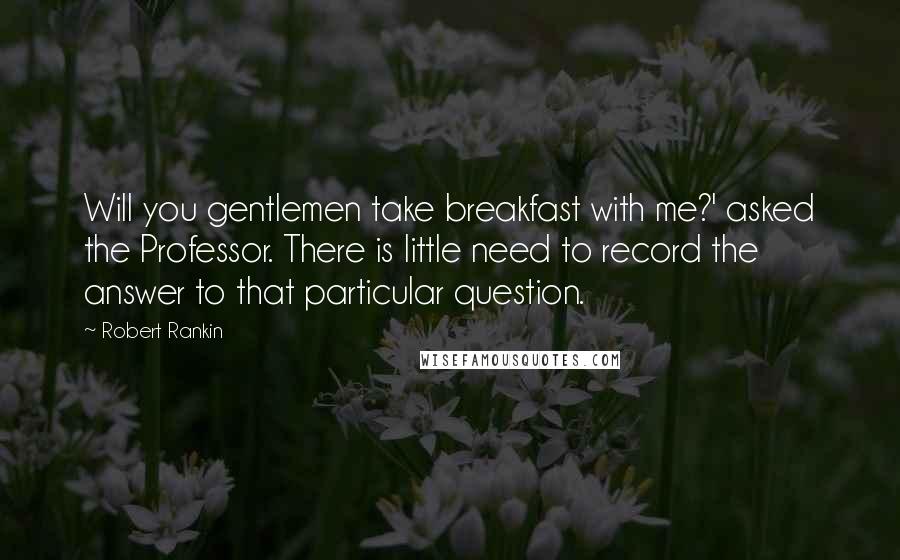 Will you gentlemen take breakfast with me?' asked the Professor. There is little need to record the answer to that particular question.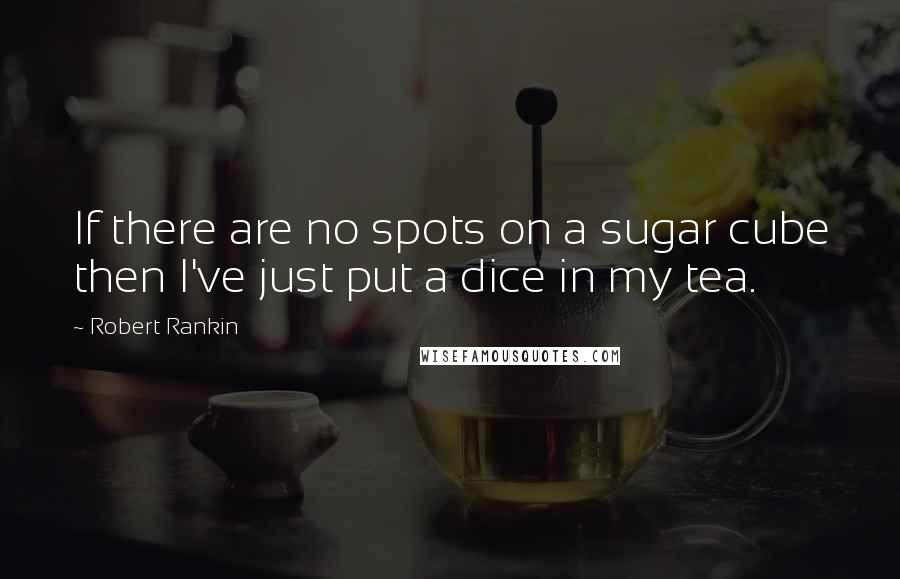 If there are no spots on a sugar cube then I've just put a dice in my tea.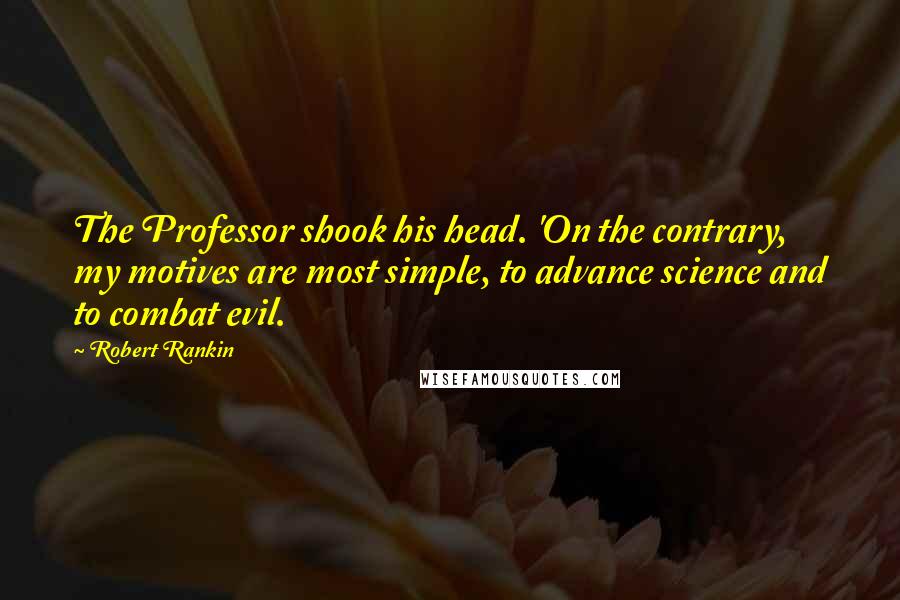 The Professor shook his head. 'On the contrary, my motives are most simple, to advance science and to combat evil.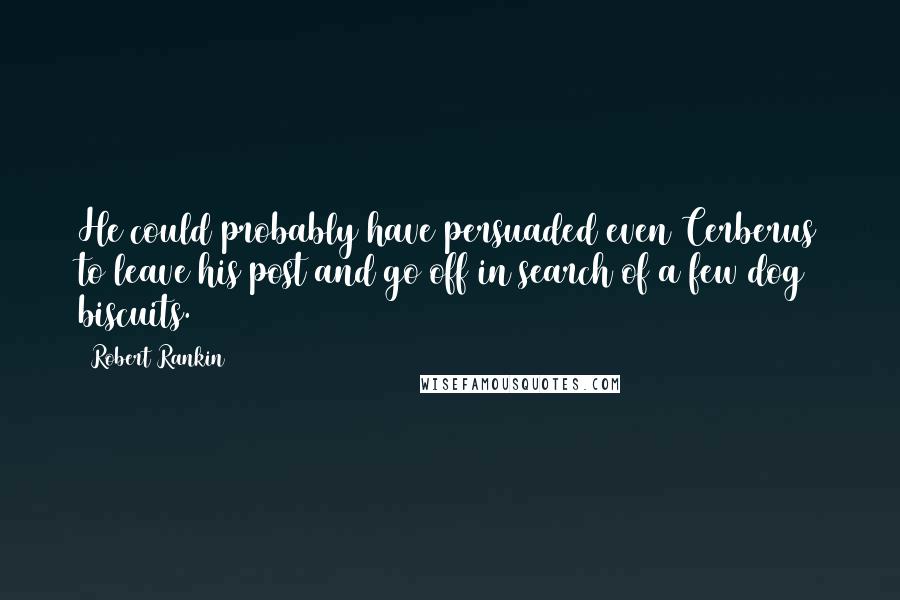 He could probably have persuaded even Cerberus to leave his post and go off in search of a few dog biscuits.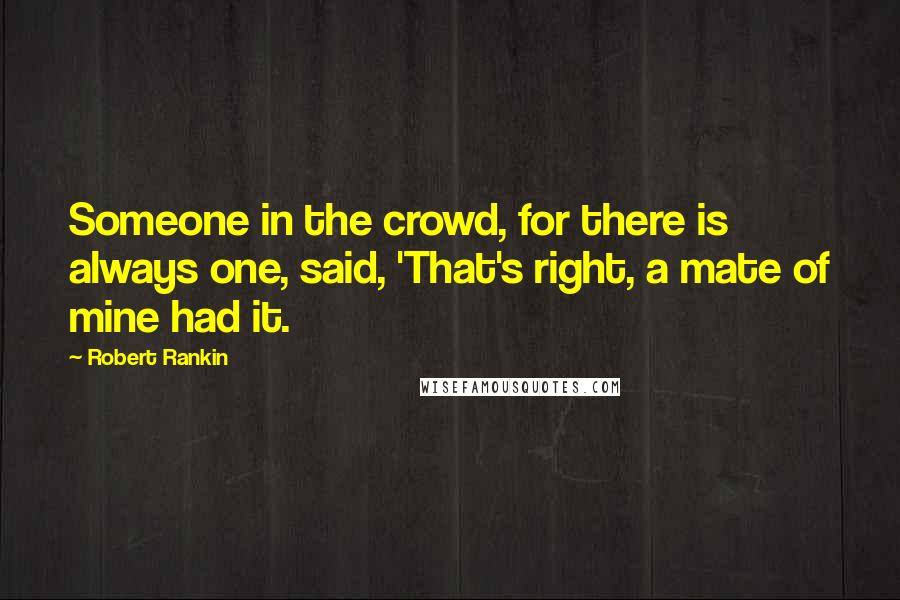 Someone in the crowd, for there is always one, said, 'That's right, a mate of mine had it.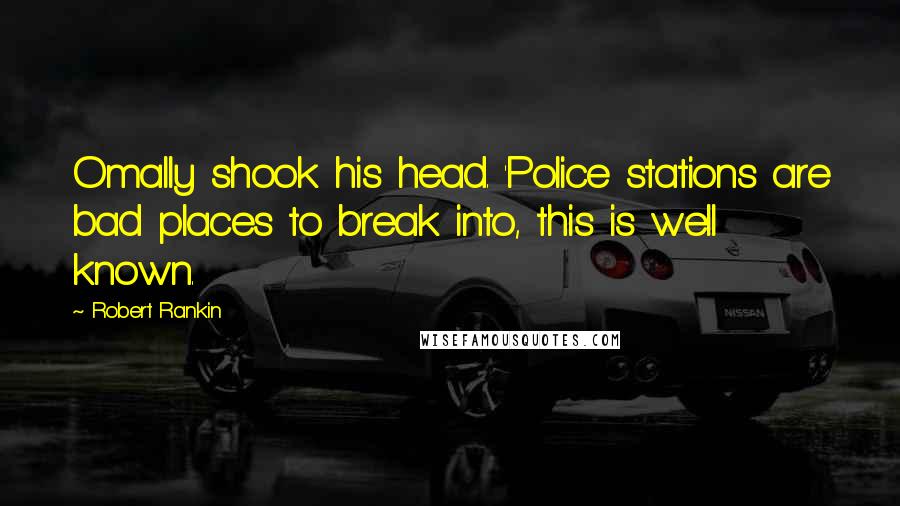 Omally shook his head. 'Police stations are bad places to break into, this is well known.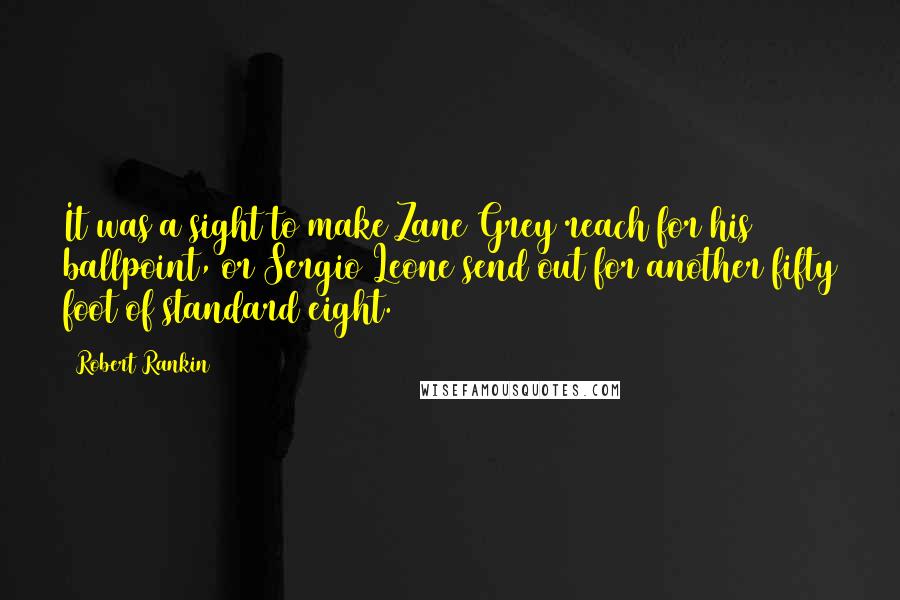 It was a sight to make Zane Grey reach for his ballpoint, or Sergio Leone send out for another fifty foot of standard eight.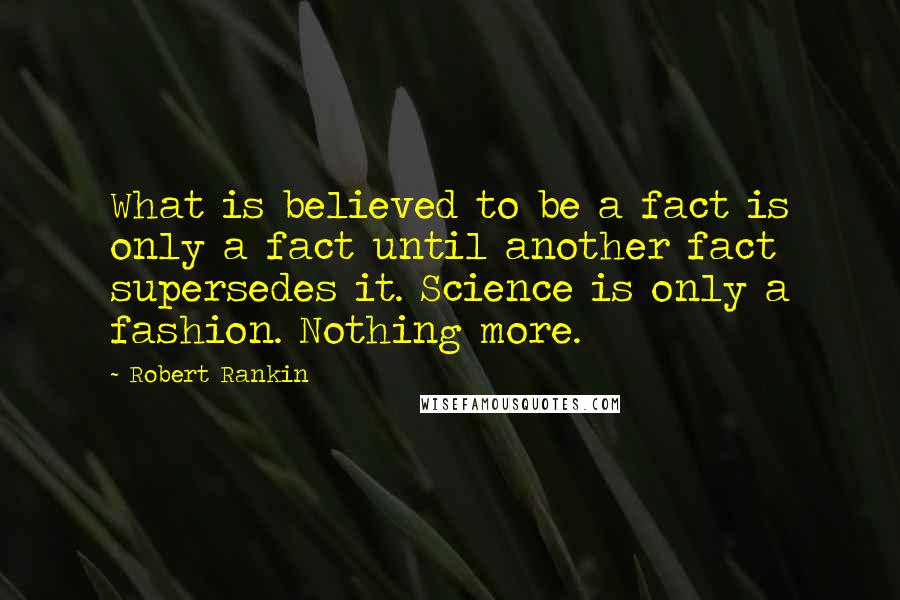 What is believed to be a fact is only a fact until another fact supersedes it. Science is only a fashion. Nothing more.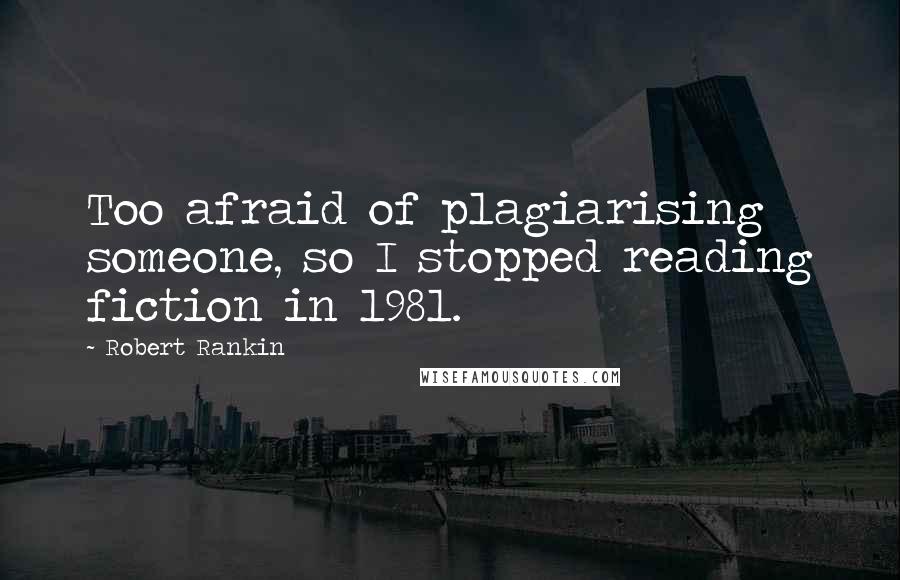 Too afraid of plagiarising someone, so I stopped reading fiction in 1981.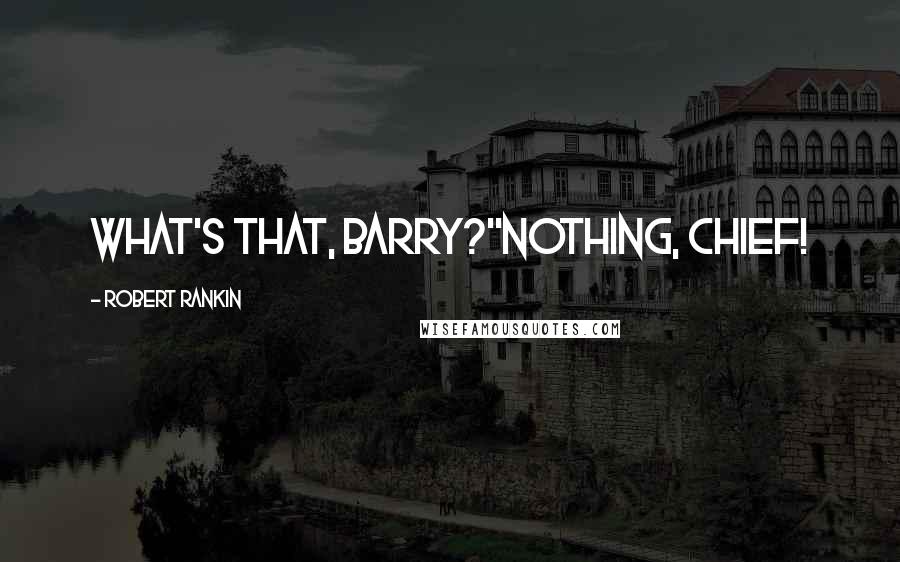 What's that, Barry?'
'Nothing, chief!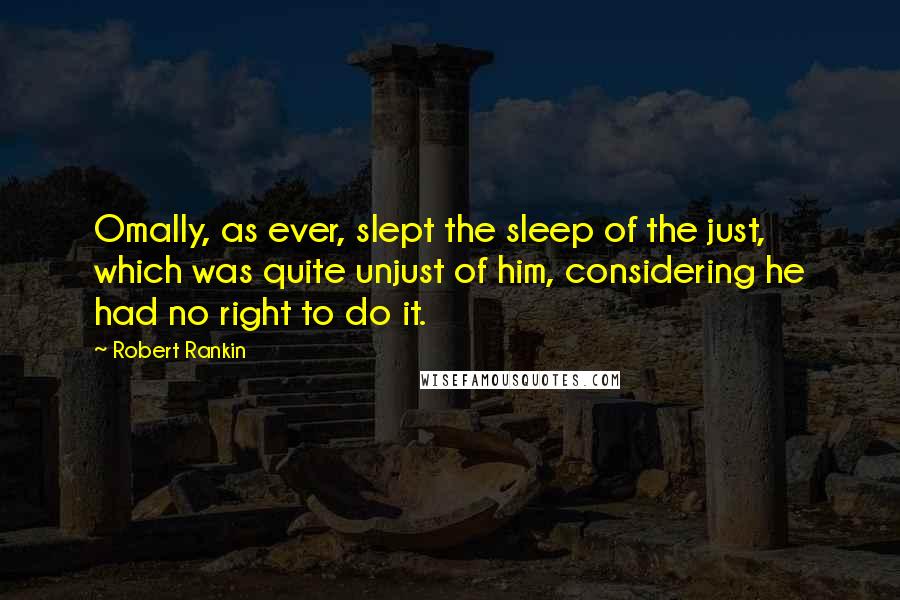 Omally, as ever, slept the sleep of the just, which was quite unjust of him, considering he had no right to do it.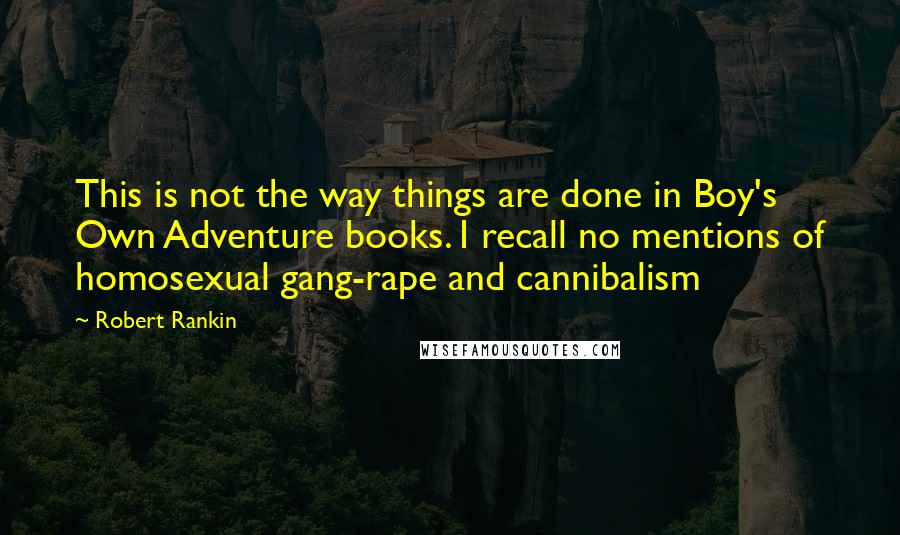 This is not the way things are done in Boy's Own Adventure books. I recall no mentions of homosexual gang-rape and cannibalism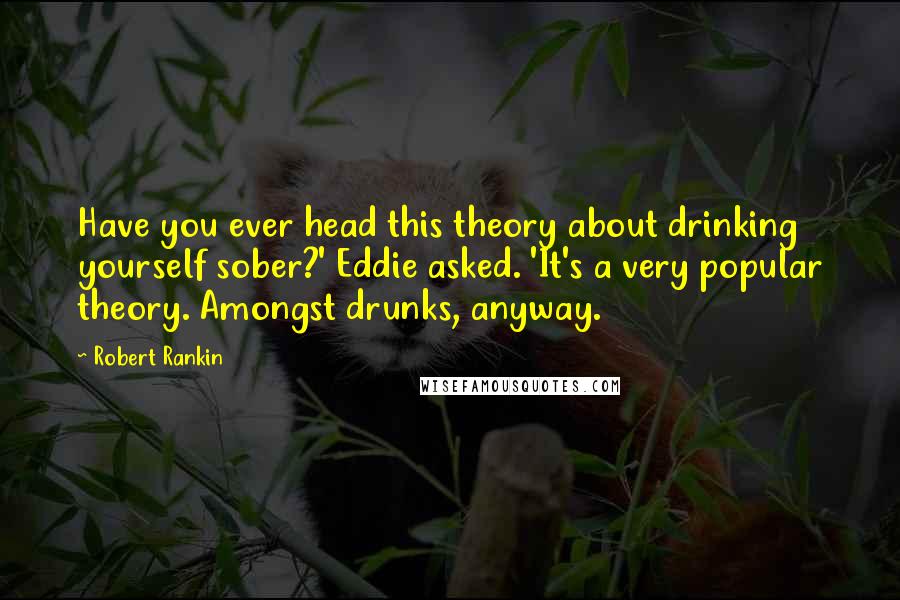 Have you ever head this theory about drinking yourself sober?' Eddie asked. 'It's a very popular theory. Amongst drunks, anyway.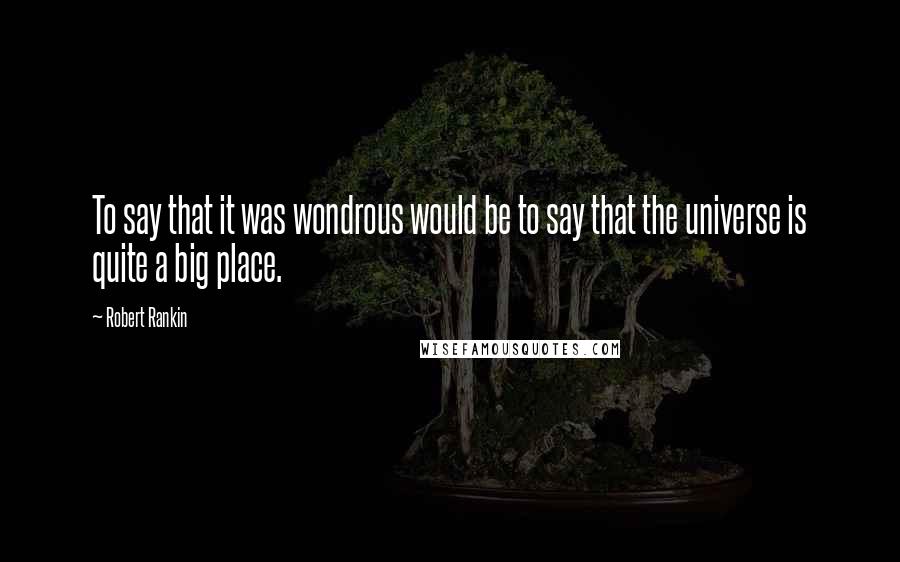 To say that it was wondrous would be to say that the universe is quite a big place.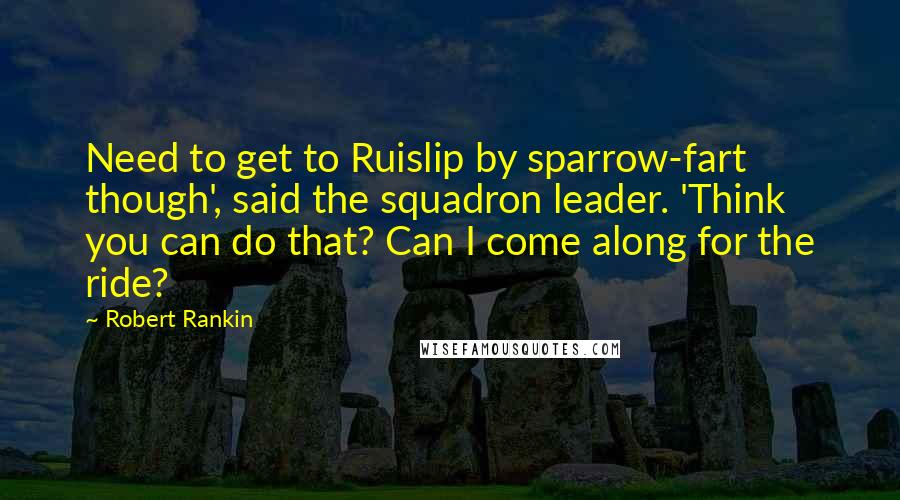 Need to get to Ruislip by sparrow-fart though', said the squadron leader. 'Think you can do that? Can I come along for the ride?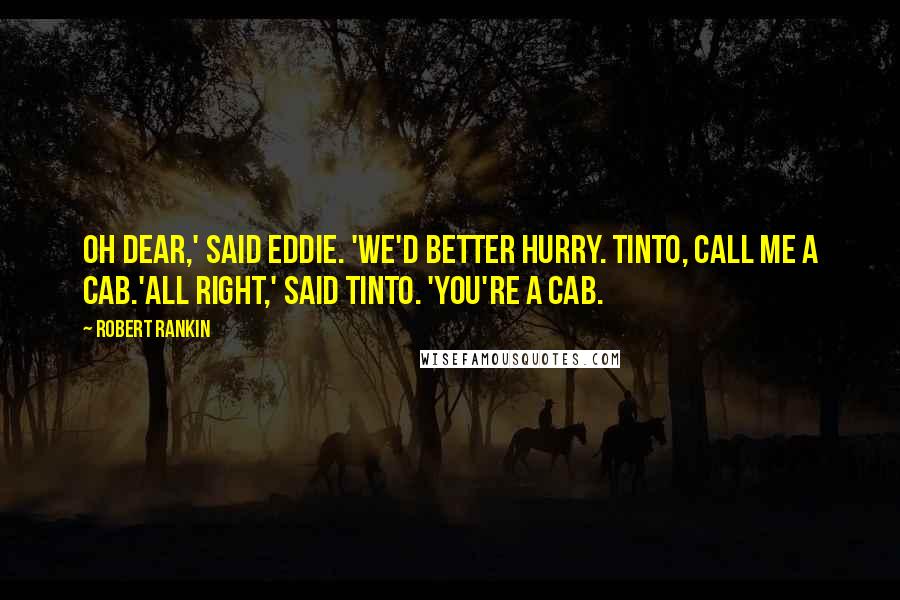 Oh dear,' said Eddie. 'We'd better hurry. Tinto, call me a cab.'
All right,' said Tinto. 'You're a cab.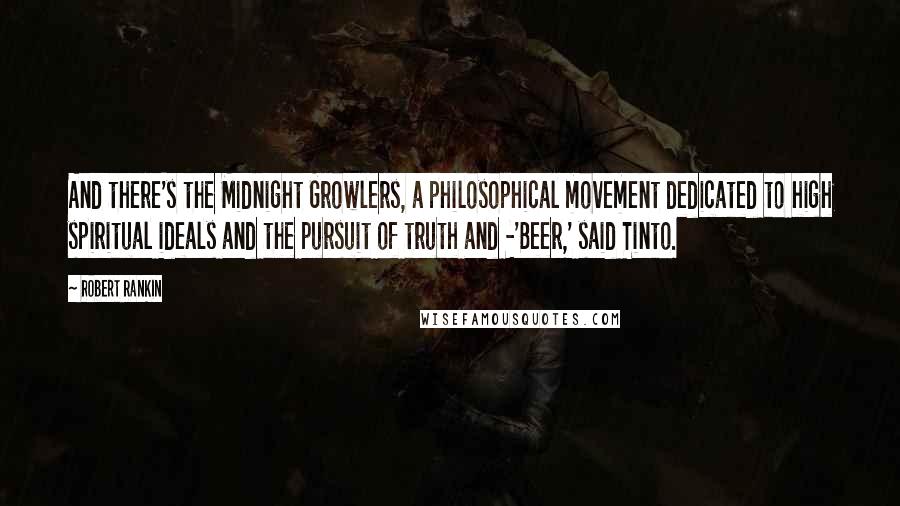 And there's the Midnight Growlers, a philosophical movement dedicated to high spiritual ideals and the pursuit of truth and -'
Beer,' said Tinto.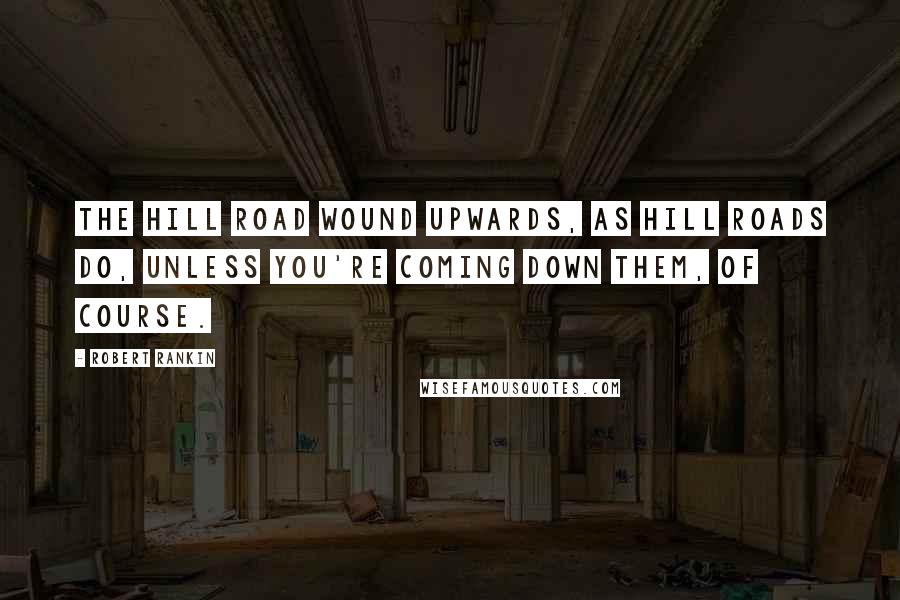 The hill road wound upwards, as hill roads do, unless you're coming down them, of course.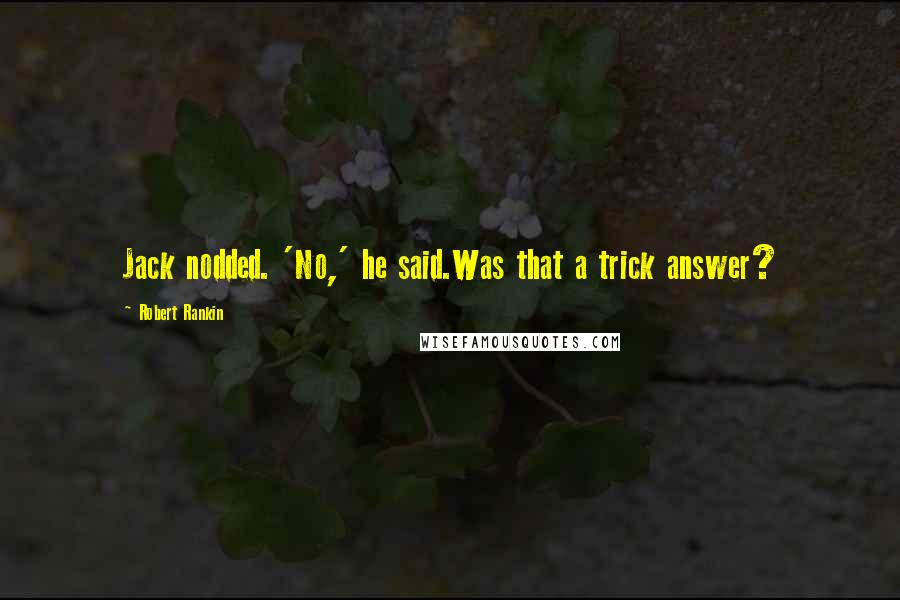 Jack nodded. 'No,' he said.
Was that a trick answer?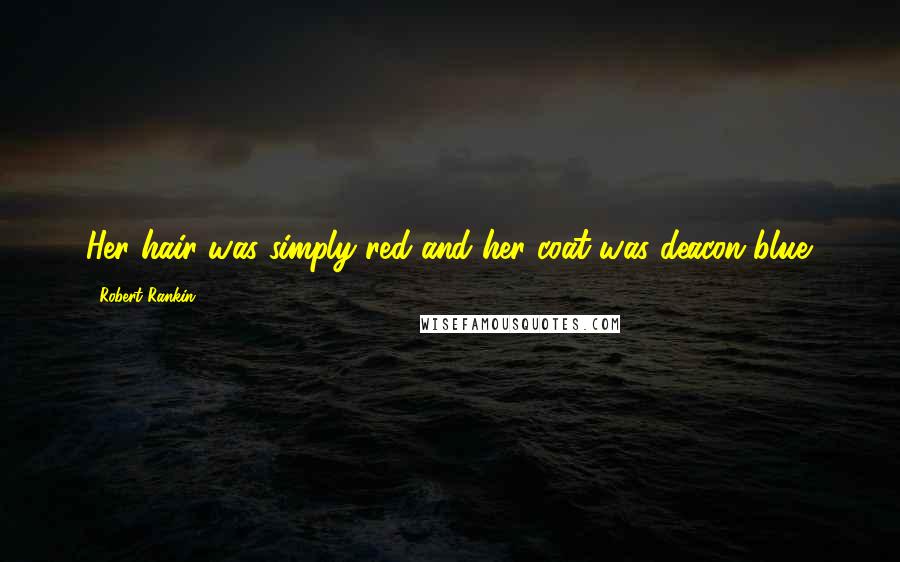 Her hair was simply red and her coat was deacon blue.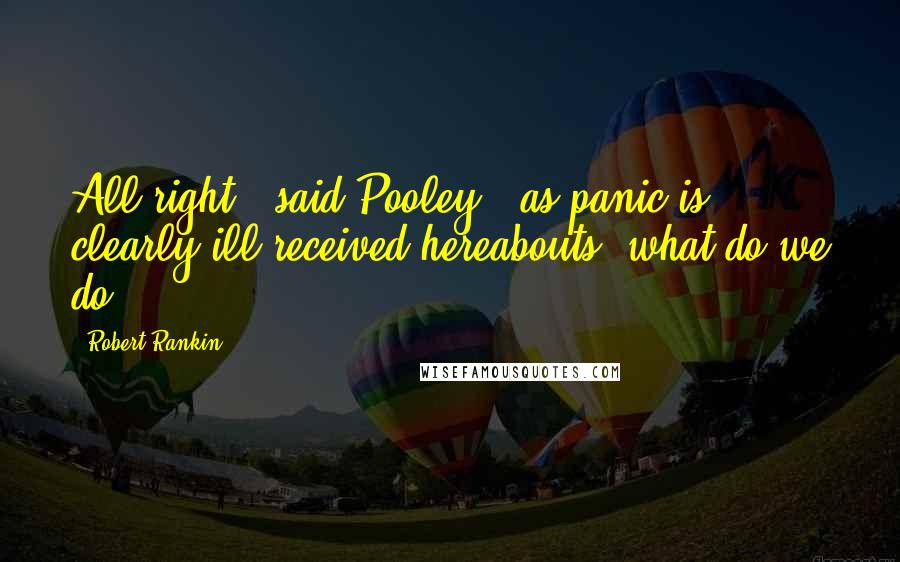 All right,' said Pooley, 'as panic is clearly ill-received hereabouts, what do we do?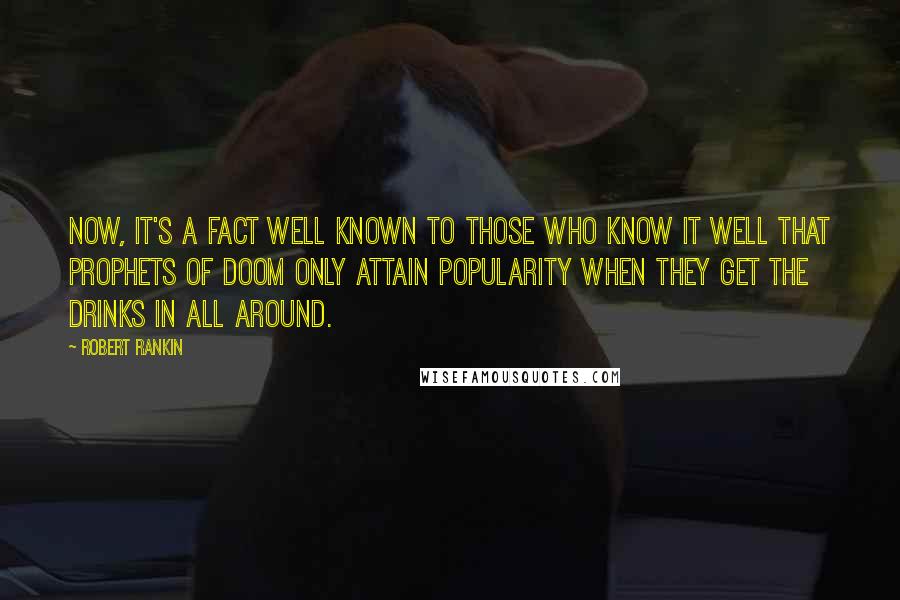 Now, it's a fact well known to those who know it well that prophets of doom only attain popularity when they get the drinks in all around.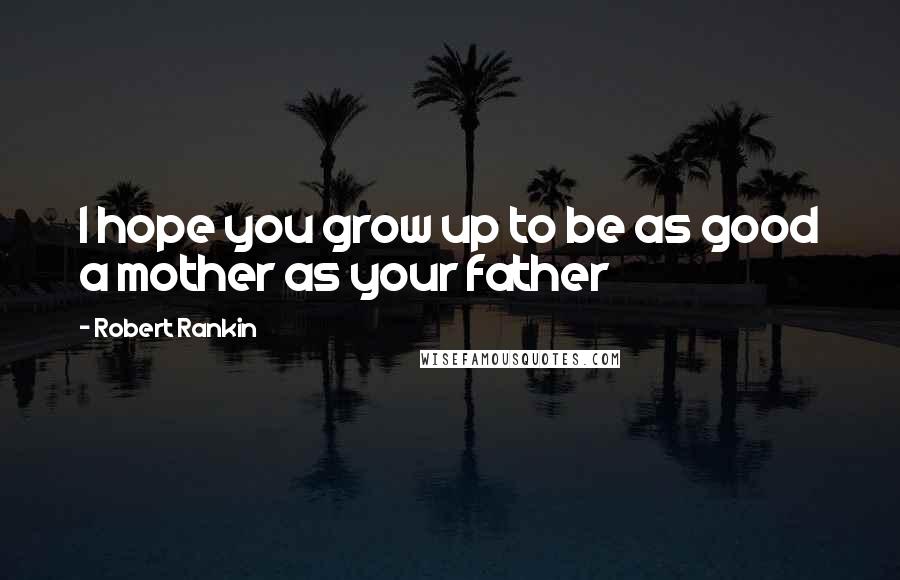 I hope you grow up to be as good a mother as your father