Richard Feynman Quotes
Top 100 wise famous quotes and sayings by Richard Feynman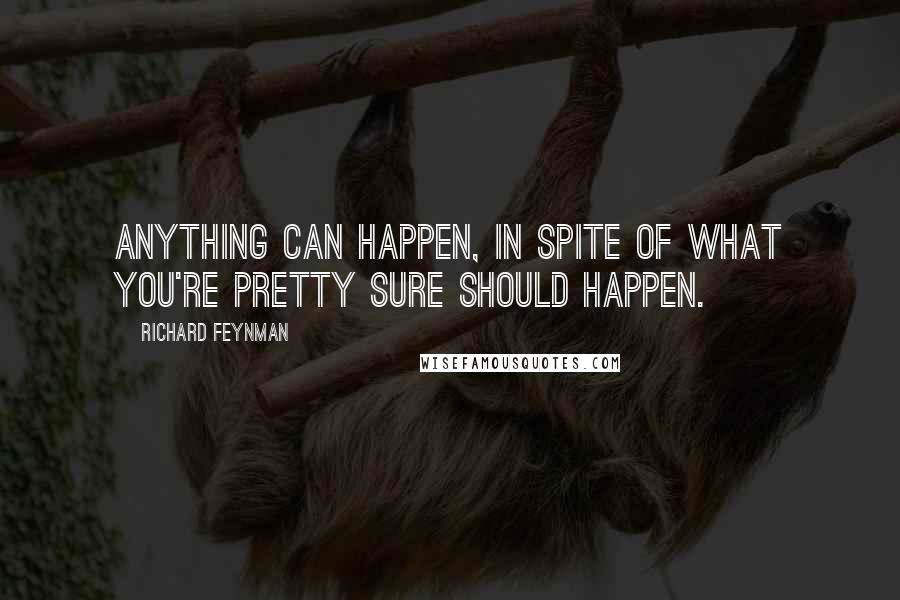 Anything can happen, in spite of what you're pretty sure should happen.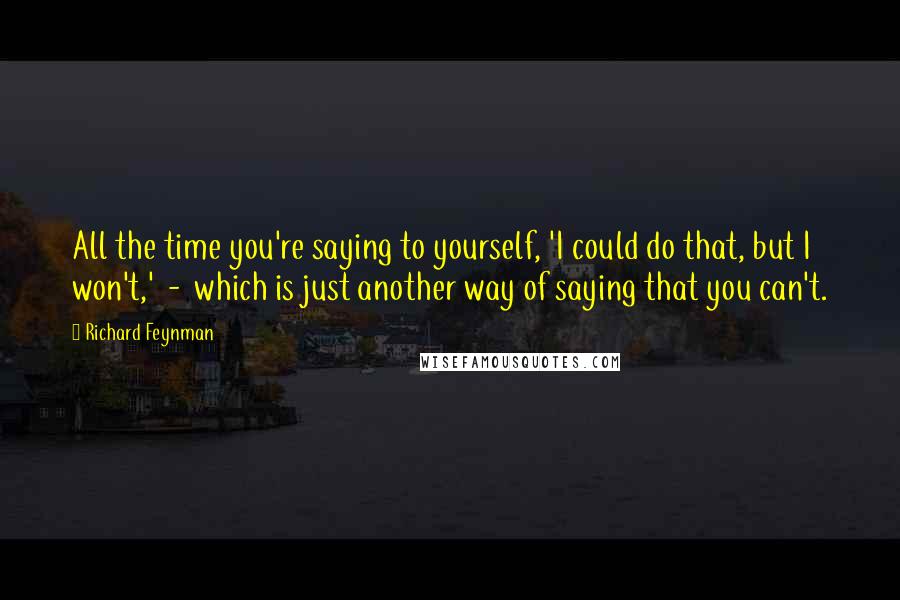 All the time you're saying to yourself, 'I could do that, but I won't,' - which is just another way of saying that you can't.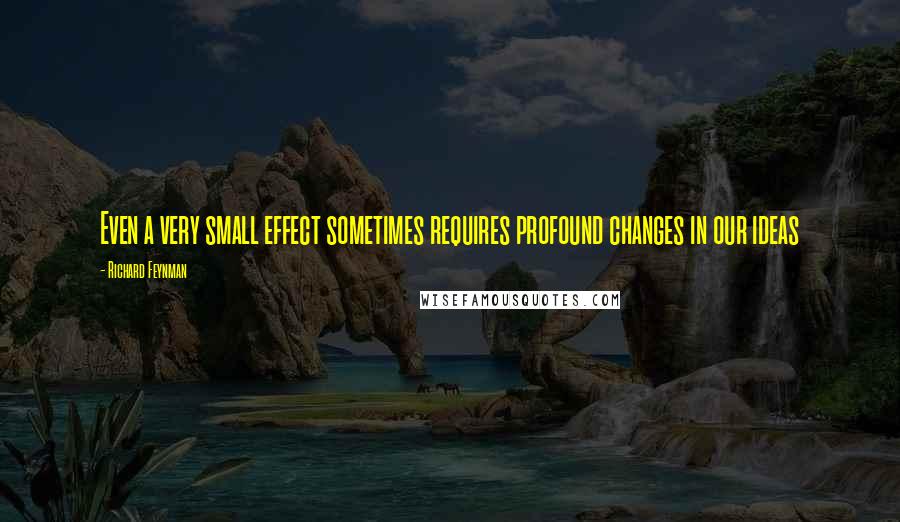 Even a very small effect sometimes requires profound changes in our ideas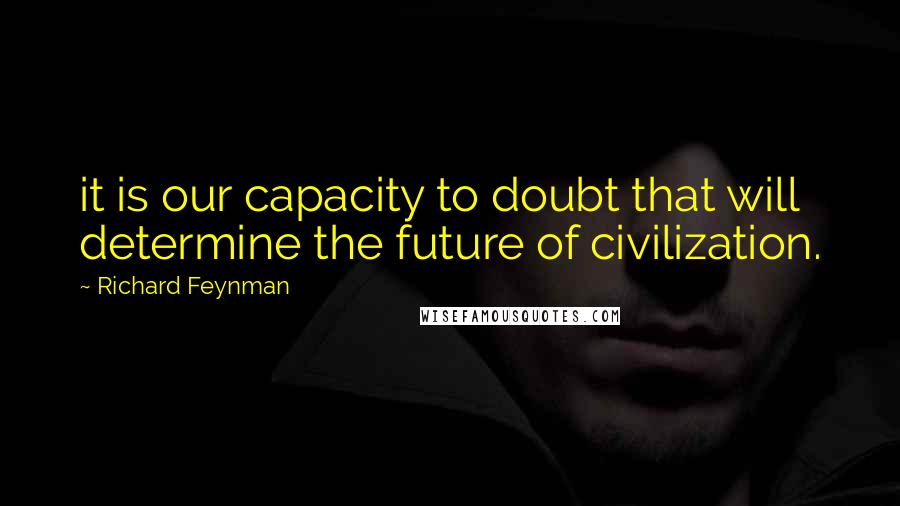 it is our capacity to doubt that will determine the future of civilization.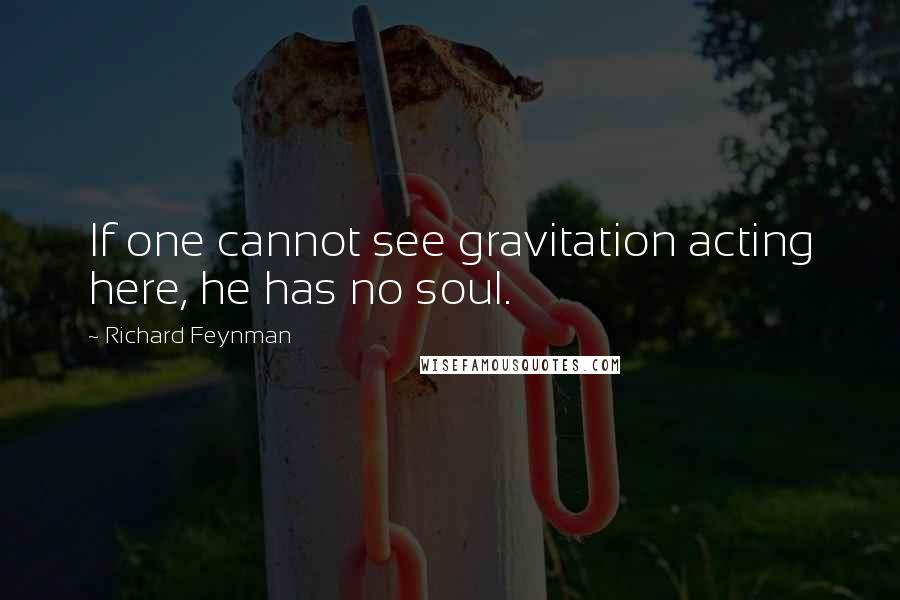 If one cannot see gravitation acting here, he has no soul.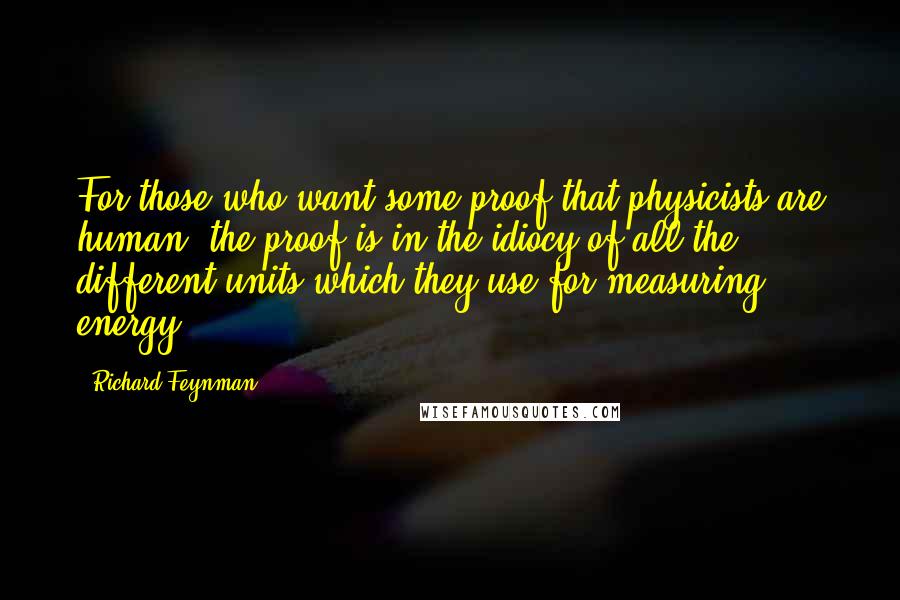 For those who want some proof that physicists are human, the proof is in the idiocy of all the different units which they use for measuring energy.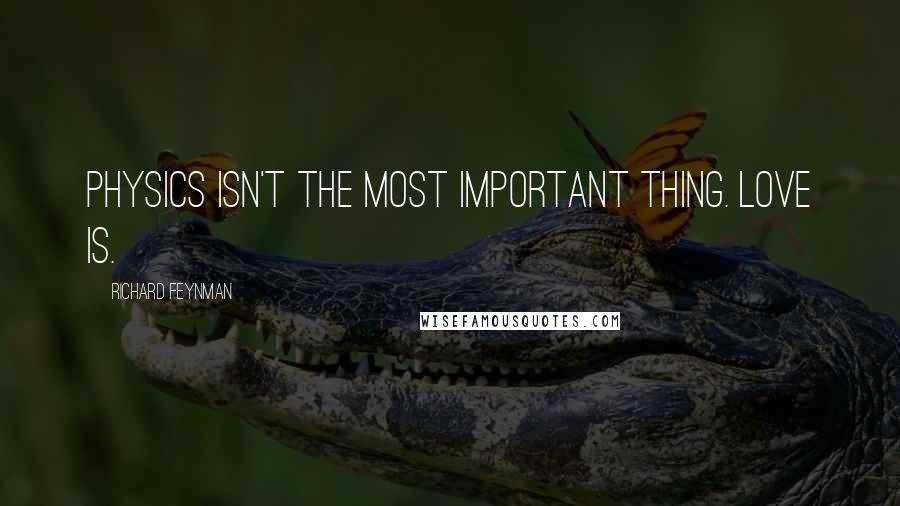 Physics isn't the most important thing. Love is.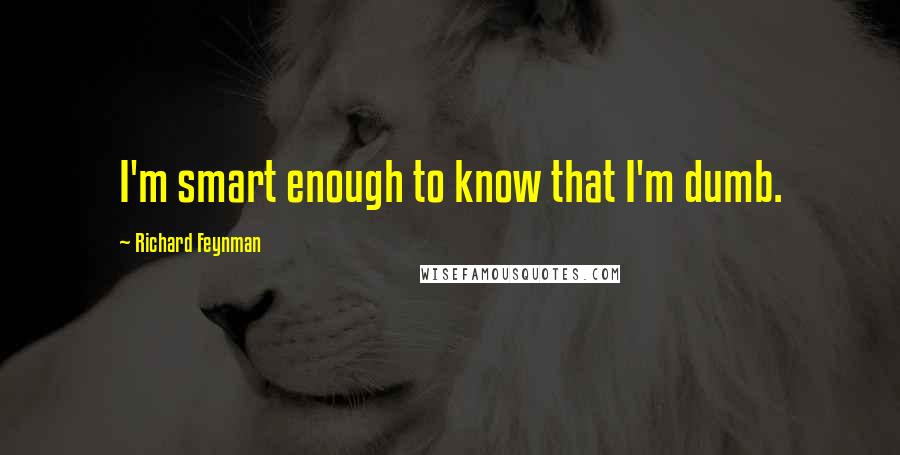 I'm smart enough to know that I'm dumb.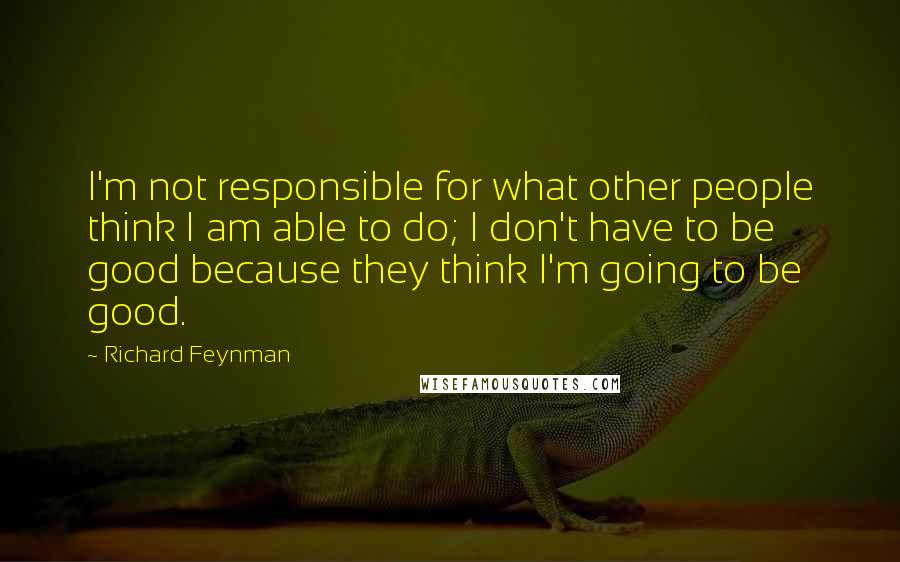 I'm not responsible for what other people think I am able to do; I don't have to be good because they think I'm going to be good.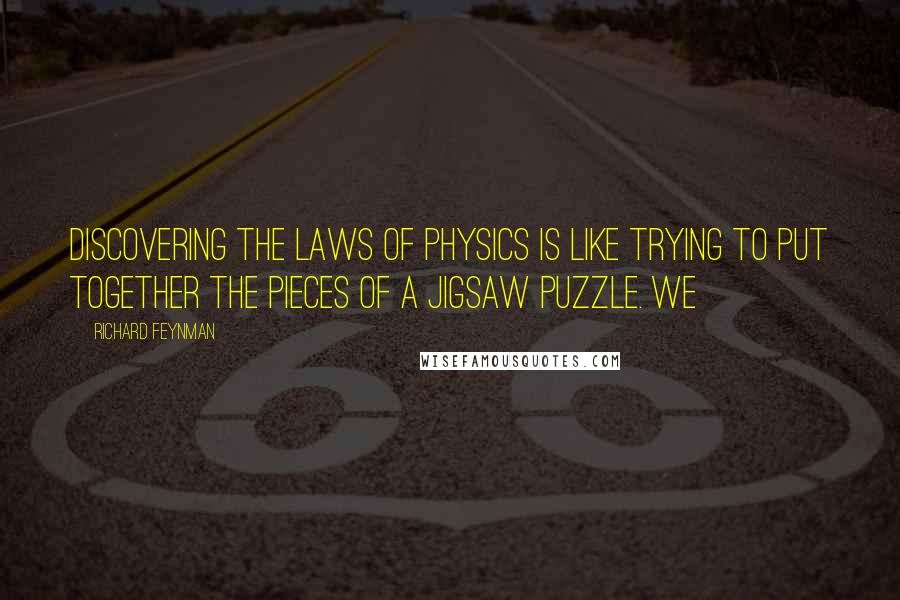 Discovering the laws of physics is like trying to put together the pieces of a jigsaw puzzle. We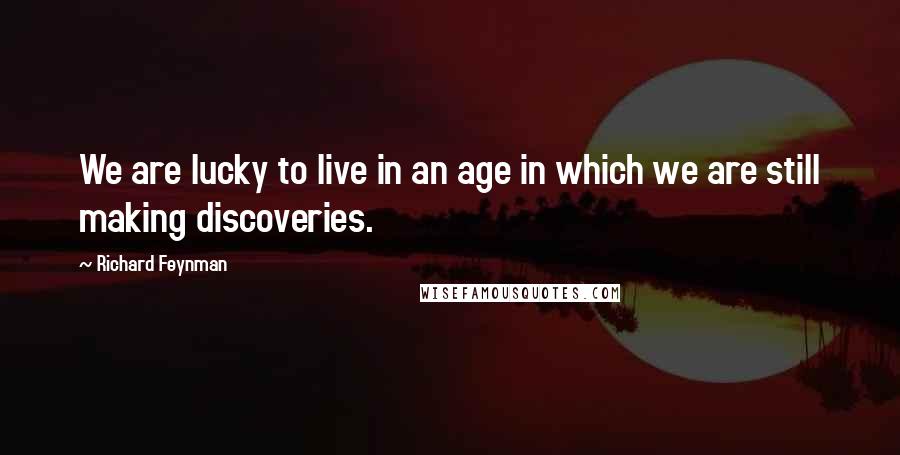 We are lucky to live in an age in which we are still making discoveries.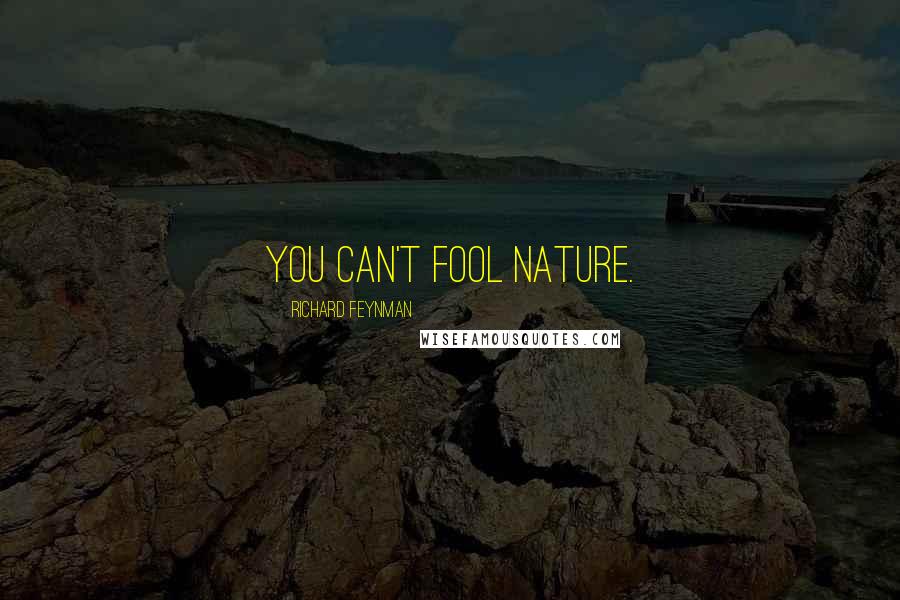 You can't fool nature.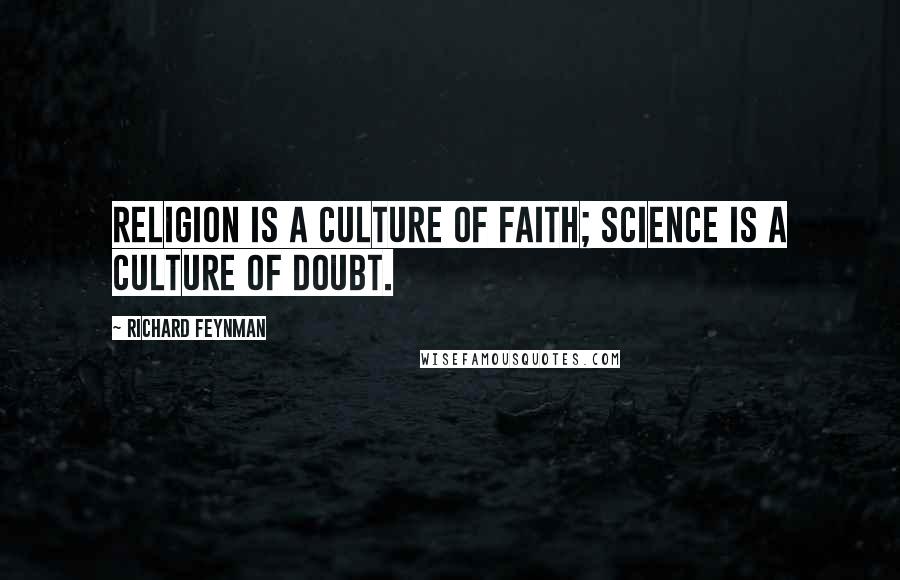 Religion is a culture of faith; science is a culture of doubt.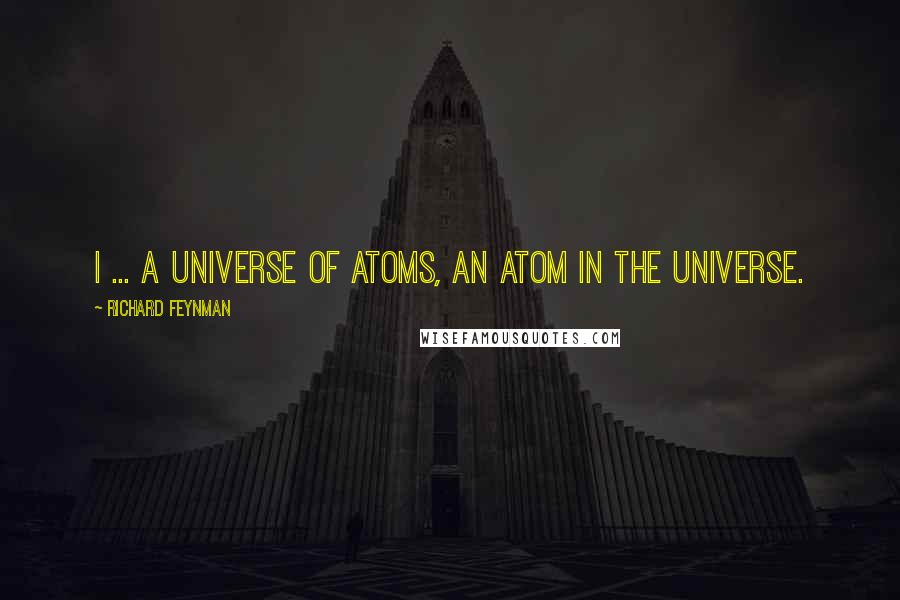 I ... a universe of atoms, an atom in the universe.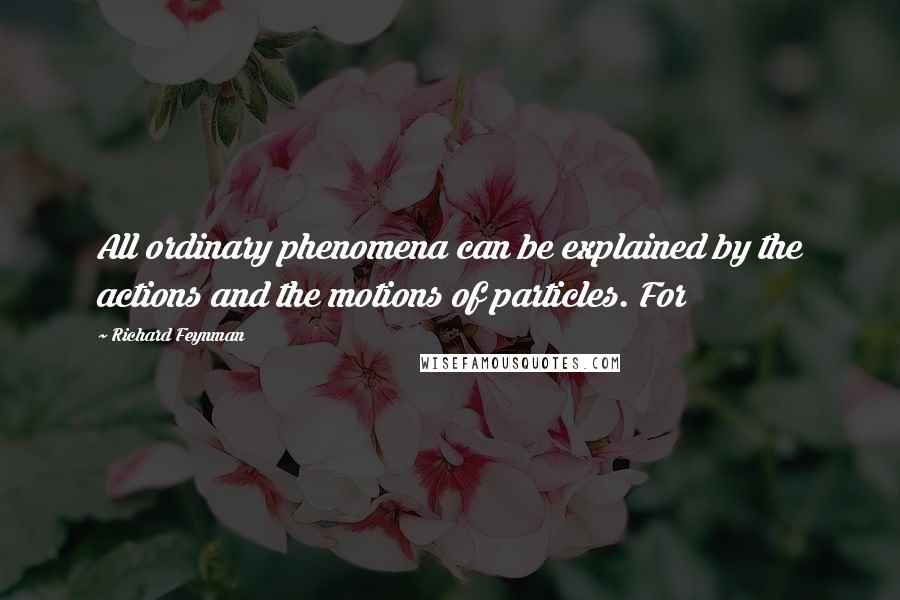 All ordinary phenomena can be explained by the actions and the motions of particles. For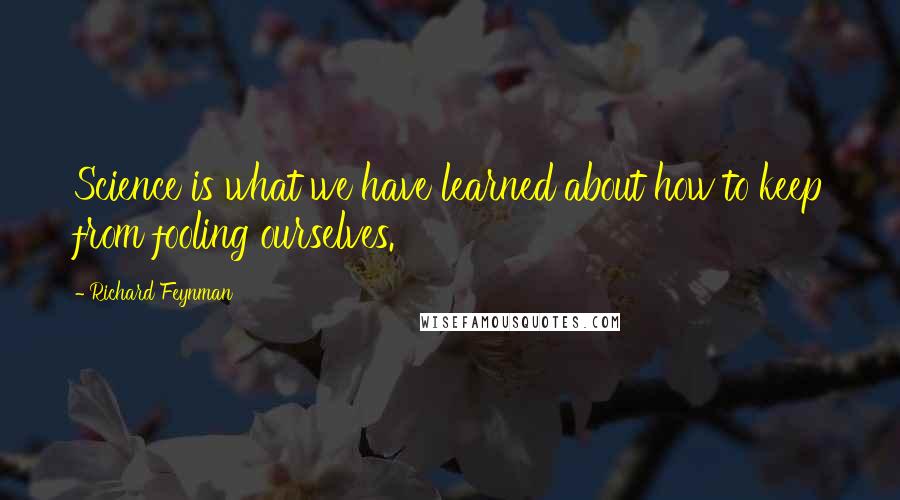 Science is what we have learned about how to keep from fooling ourselves.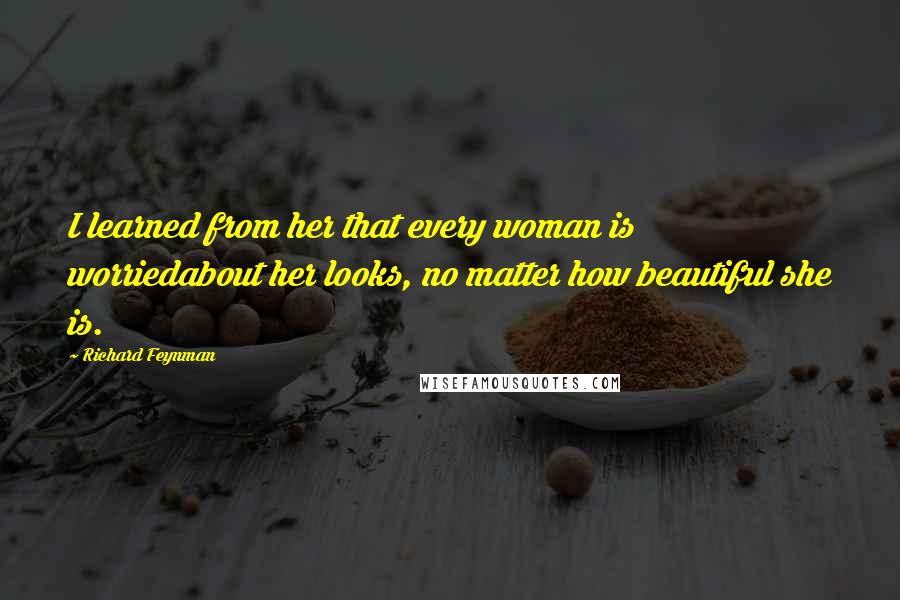 I learned from her that every woman is worried
about her looks, no matter how beautiful she is.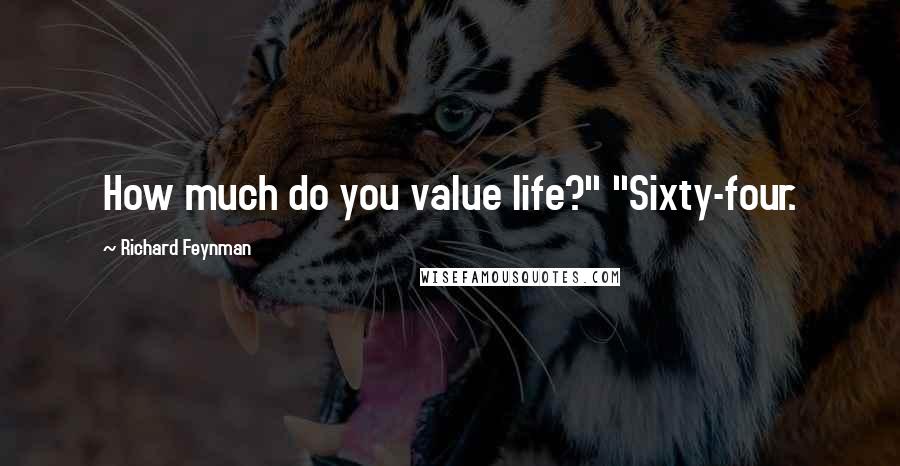 How much do you value life?" "Sixty-four.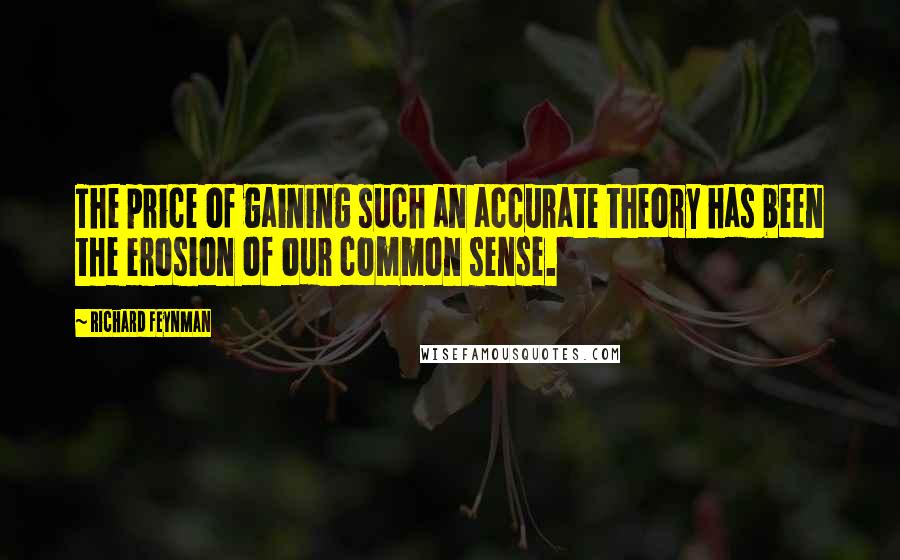 The price of gaining such an accurate theory has been the erosion of our common sense.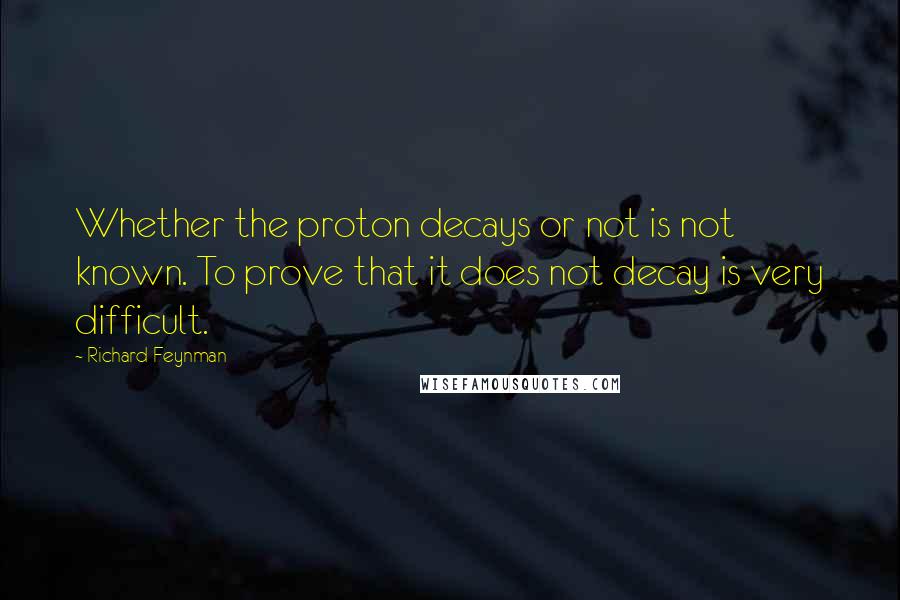 Whether the proton decays or not is not known. To prove that it does not decay is very difficult.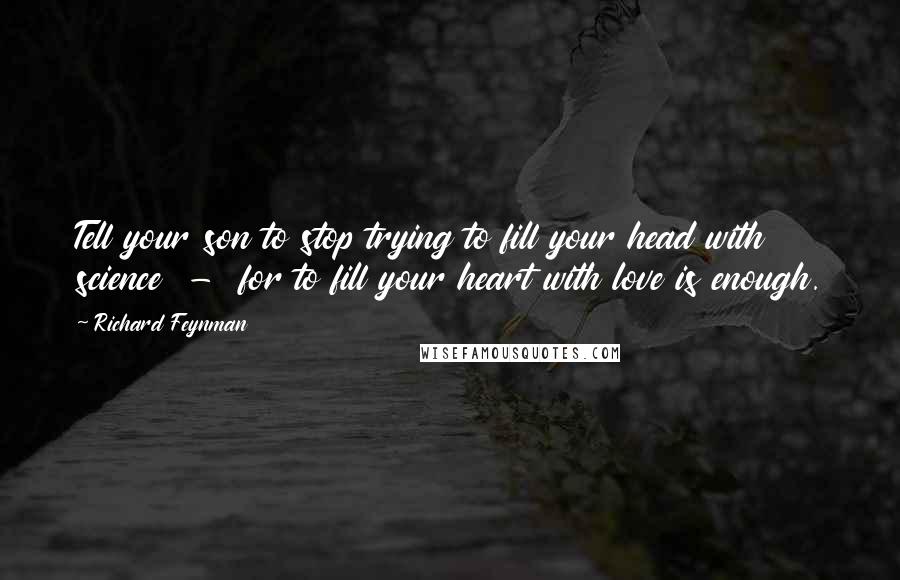 Tell your son to stop trying to fill your head with science - for to fill your heart with love is enough.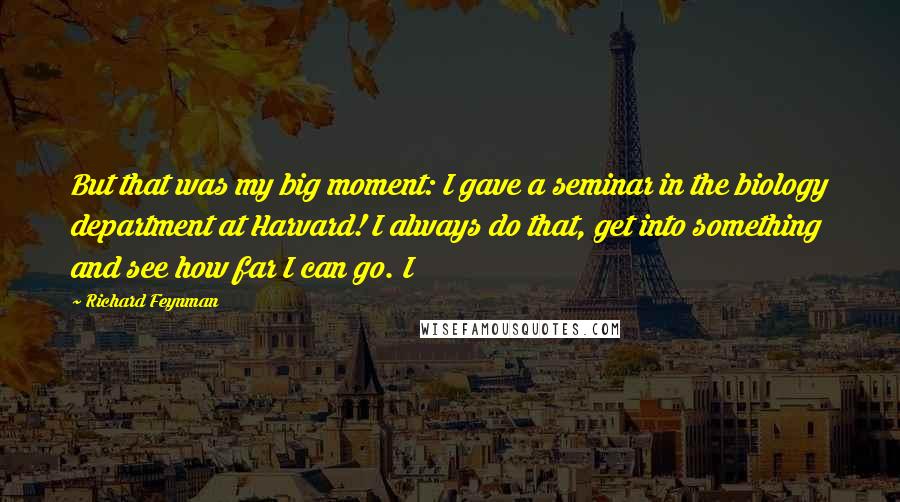 But that was my big moment: I gave a seminar in the biology department at Harvard! I always do that, get into something and see how far I can go. I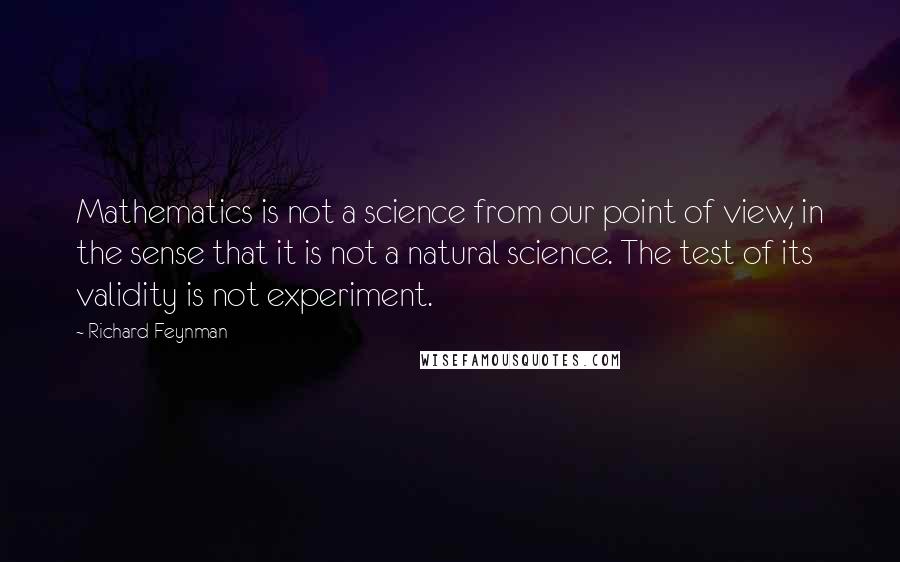 Mathematics is not a science from our point of view, in the sense that it is not a natural science. The test of its validity is not experiment.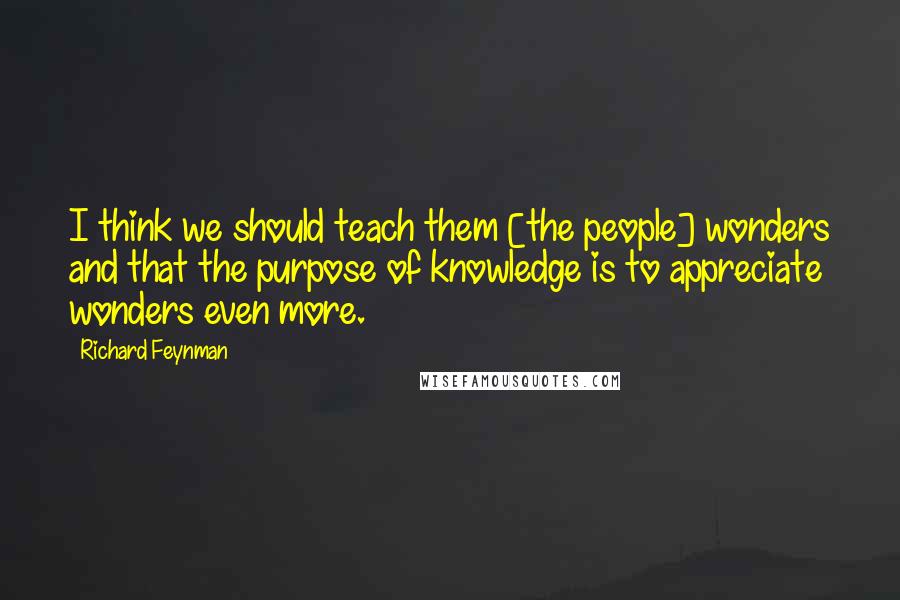 I think we should teach them [the people] wonders and that the purpose of knowledge is to appreciate wonders even more.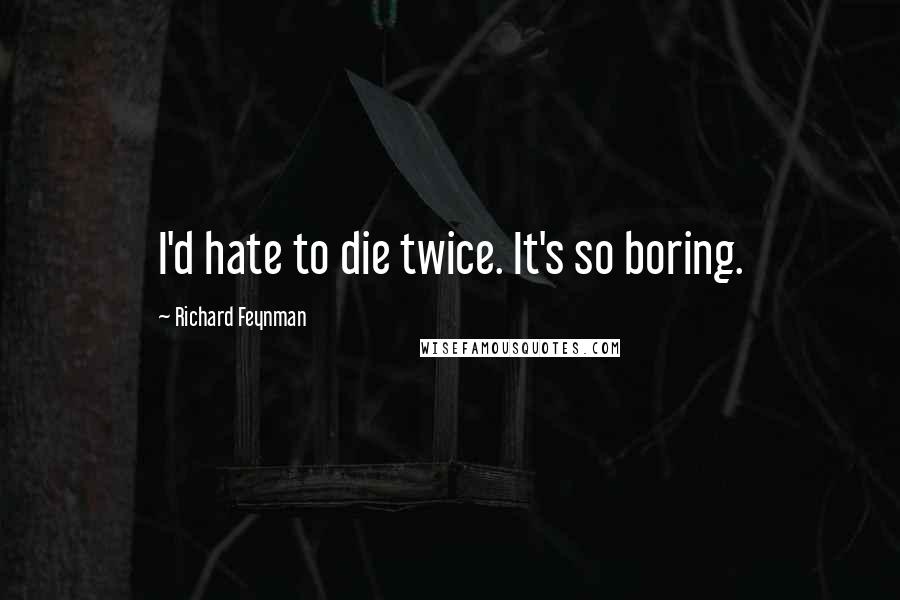 I'd hate to die twice. It's so boring.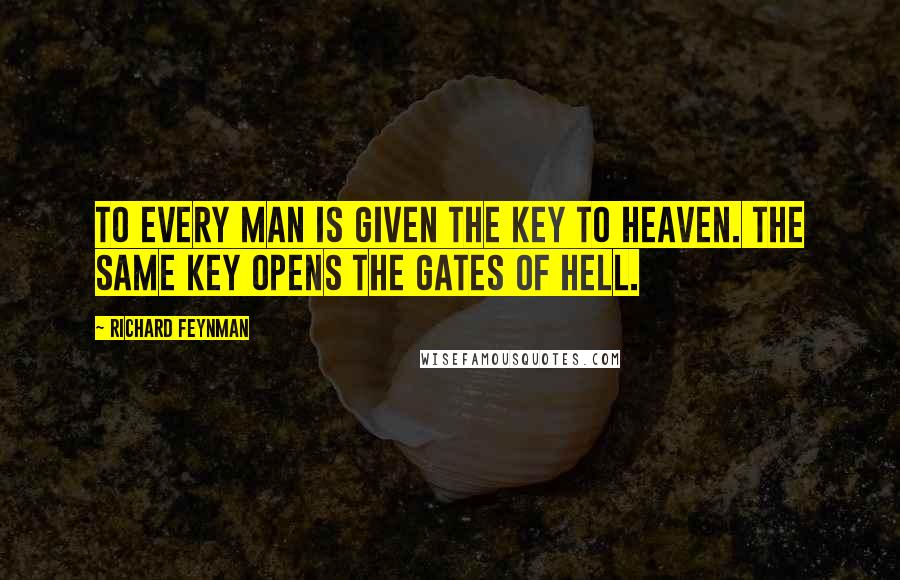 To every man is given the key to Heaven. The same key opens the gates of Hell.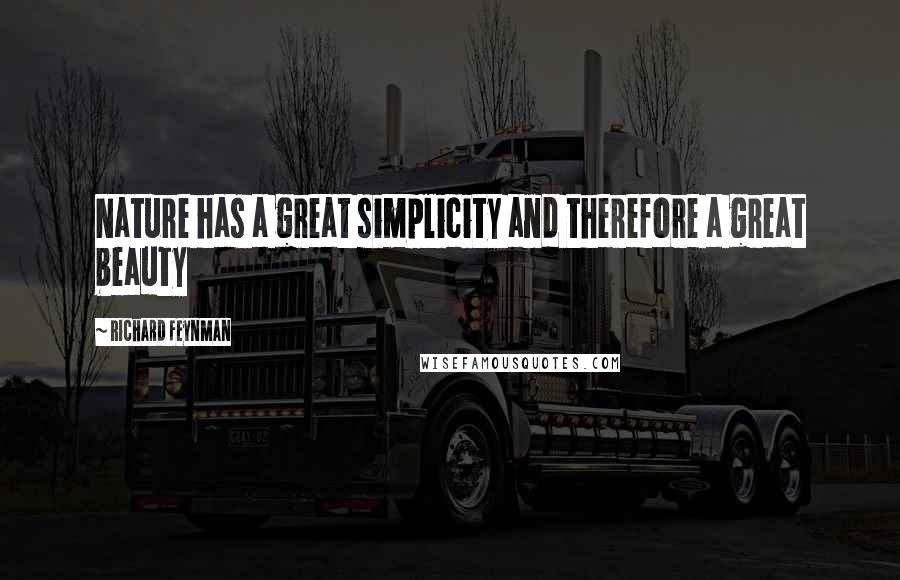 Nature has a great simplicity and therefore a great beauty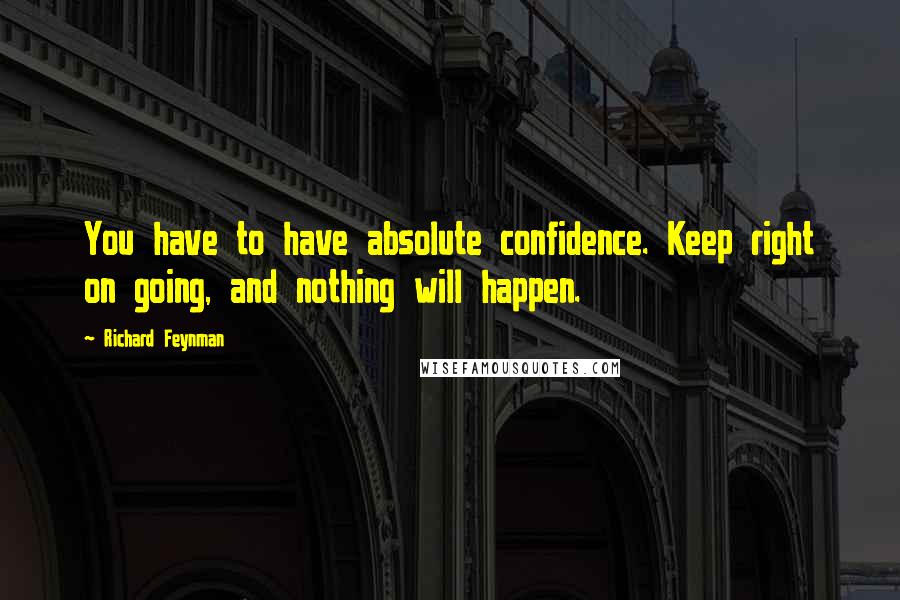 You have to have absolute confidence. Keep right on going, and nothing will happen.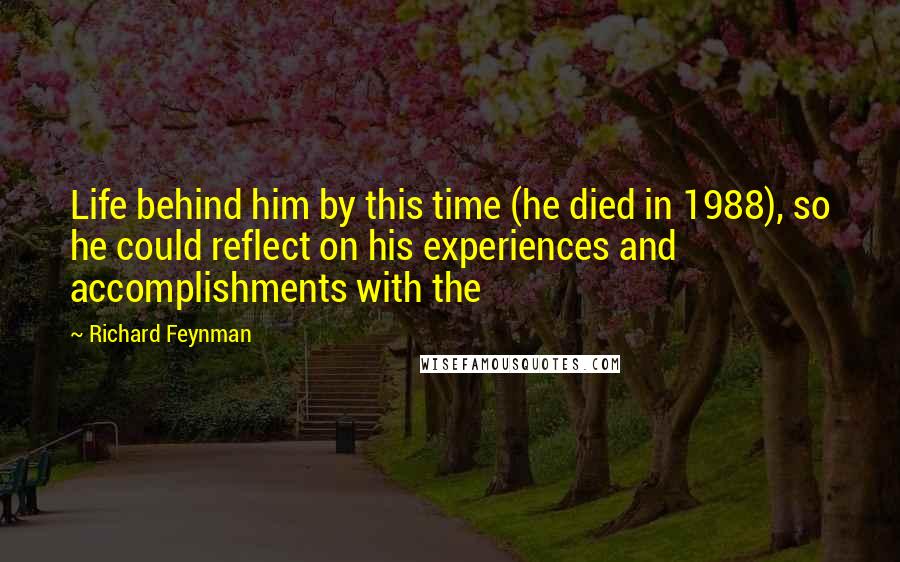 Life behind him by this time (he died in 1988), so he could reflect on his experiences and accomplishments with the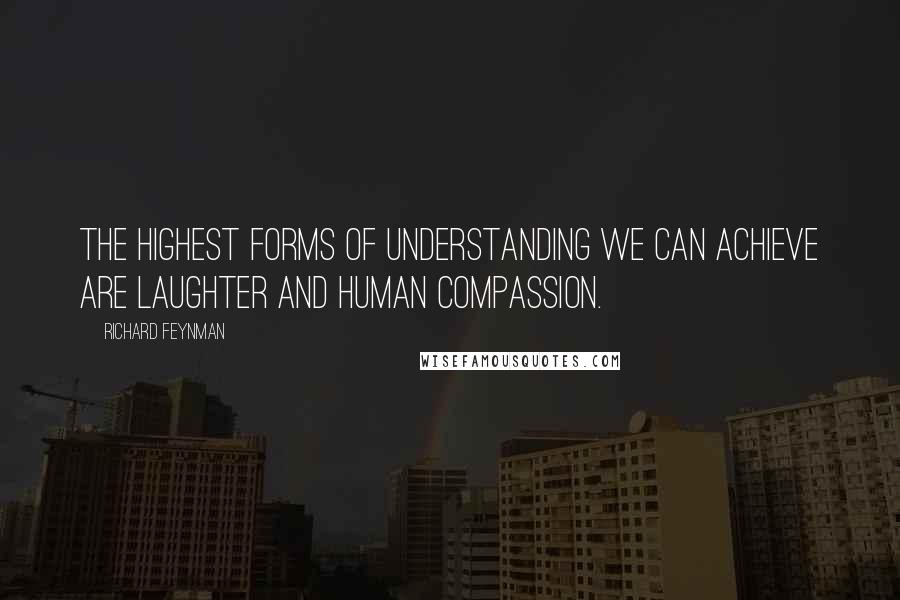 The highest forms of understanding we can achieve are laughter and human compassion.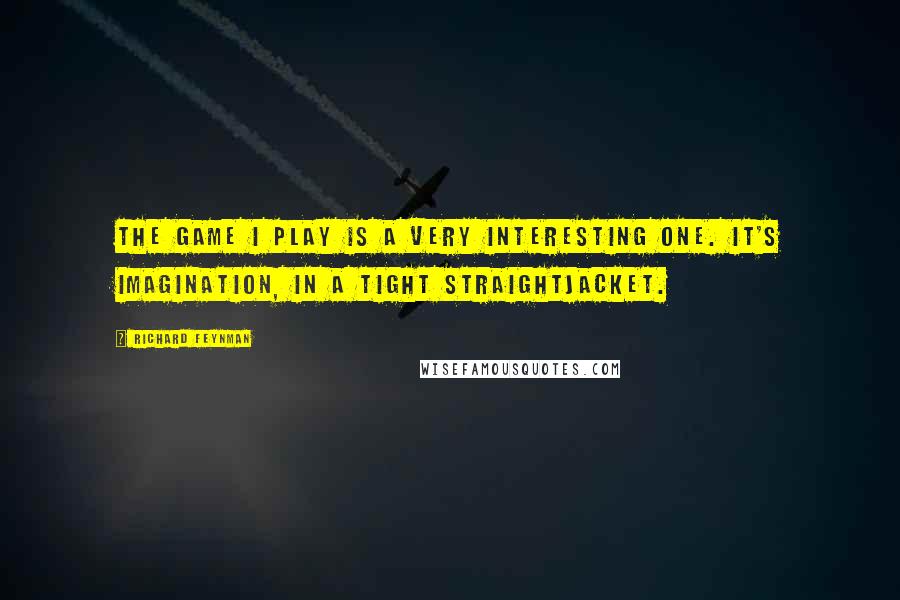 The game I play is a very interesting one. It's imagination, in a tight straightjacket.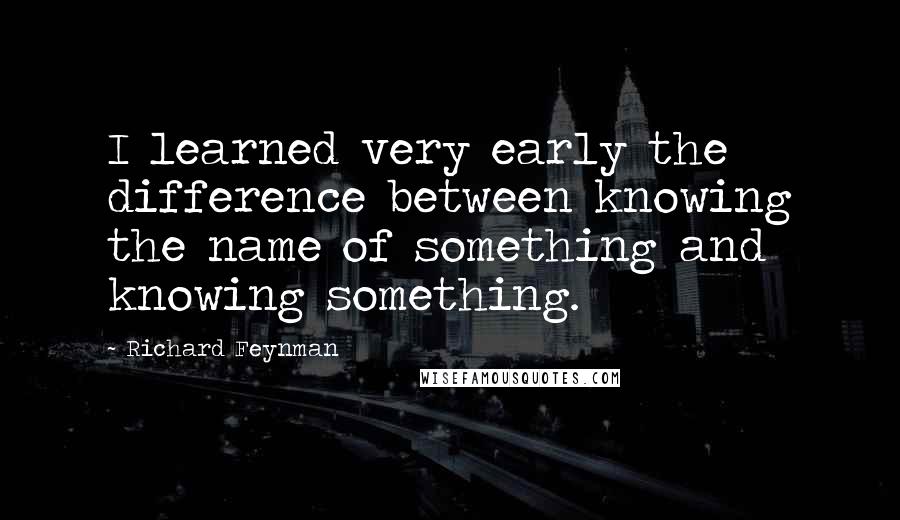 I learned very early the difference between knowing the name of something and knowing something.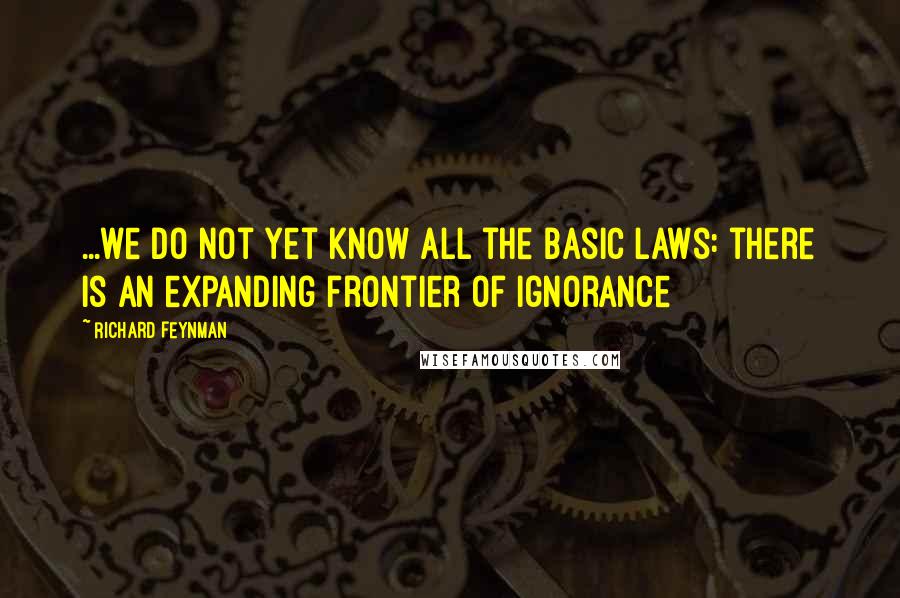 ...we do not yet know all the basic laws: there is an expanding frontier of ignorance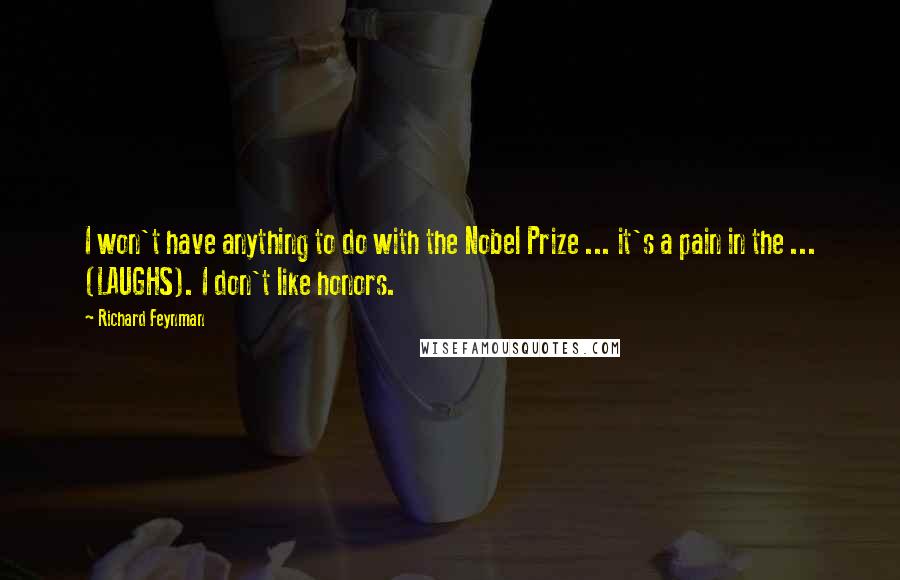 I won't have anything to do with the Nobel Prize ... it's a pain in the ... (LAUGHS). I don't like honors.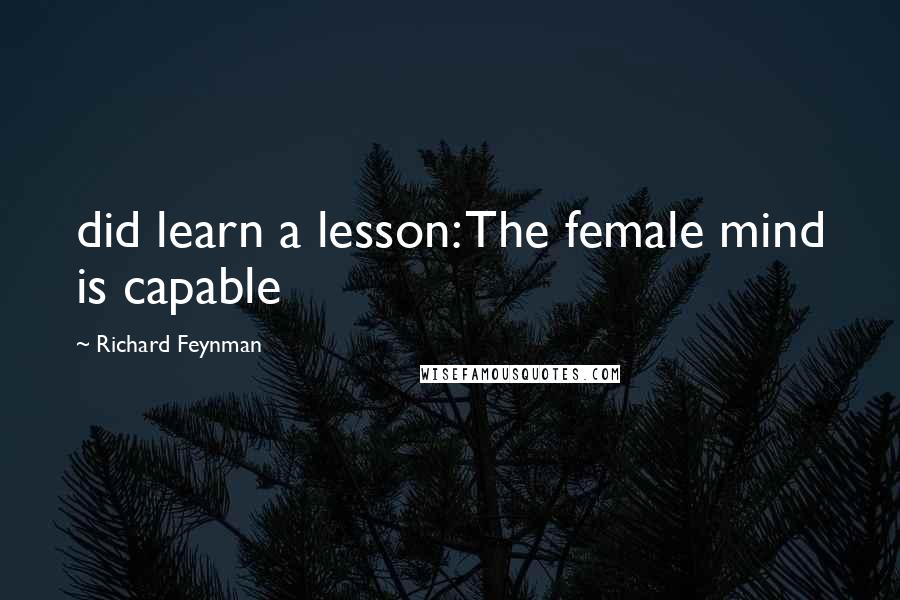 did learn a lesson: The female mind is capable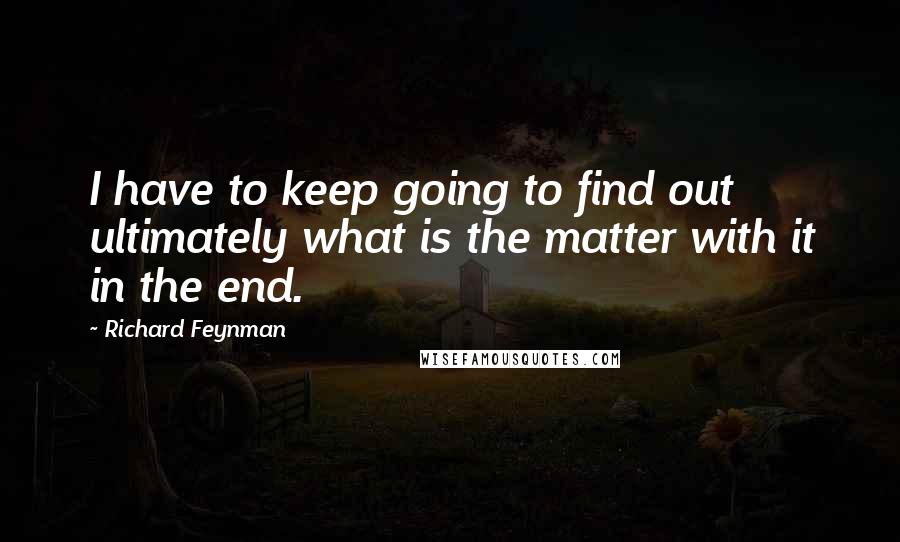 I have to keep going to find out ultimately what is the matter with it in the end.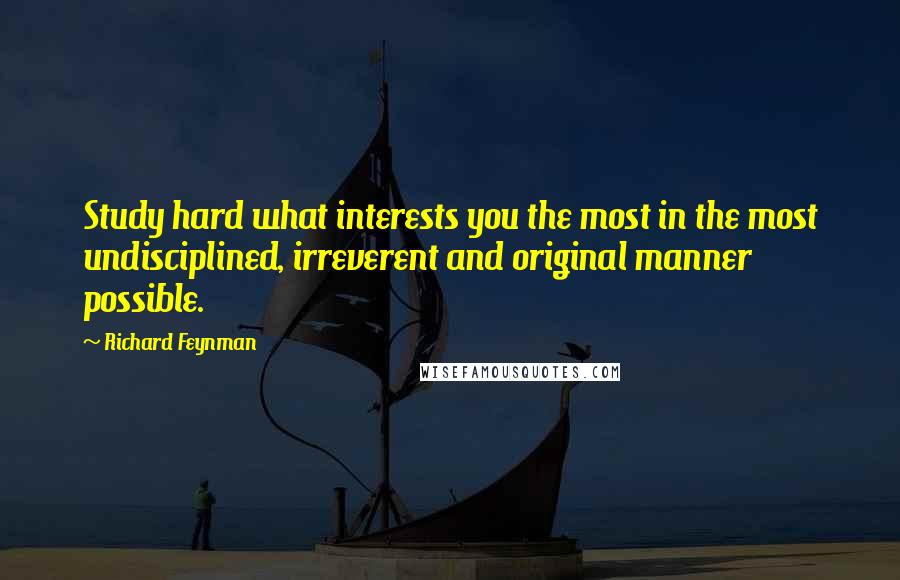 Study hard what interests you the most in the most undisciplined, irreverent and original manner possible.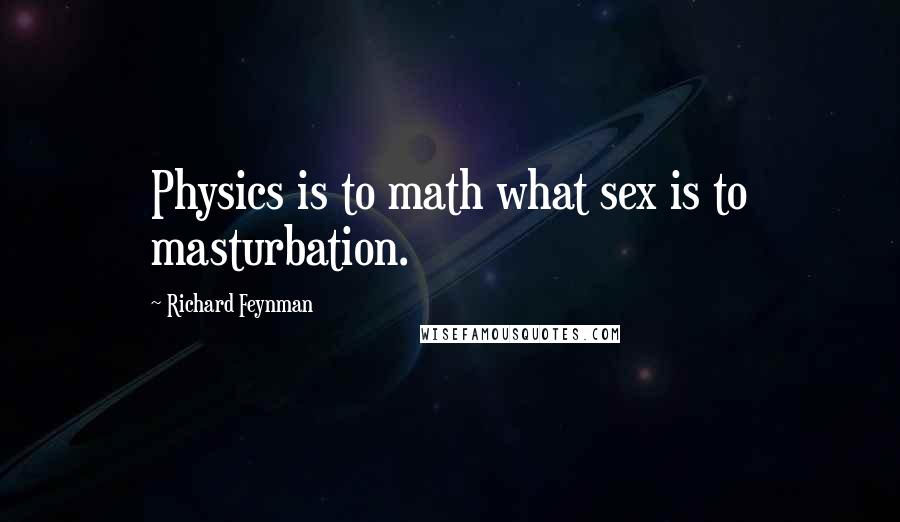 Physics is to math what sex is to masturbation.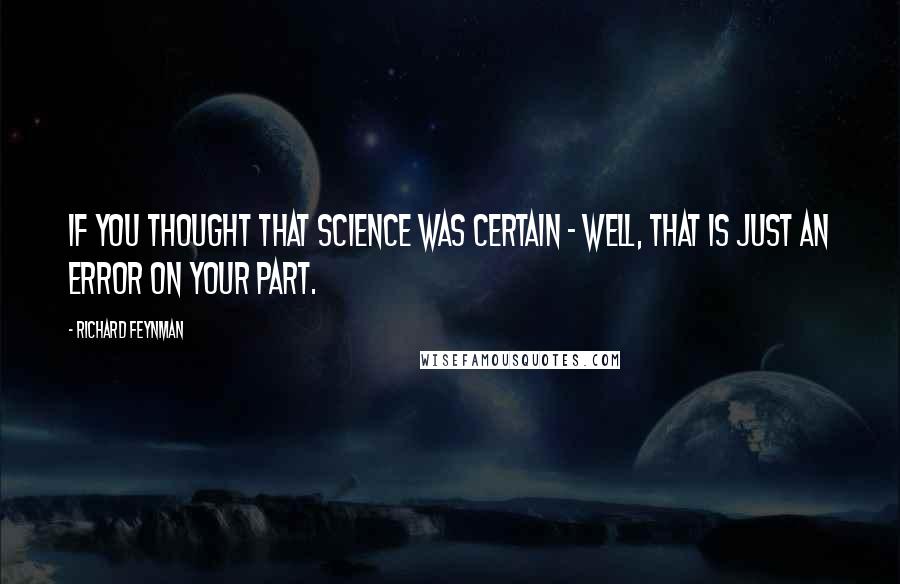 If you thought that science was certain - well, that is just an error on your part.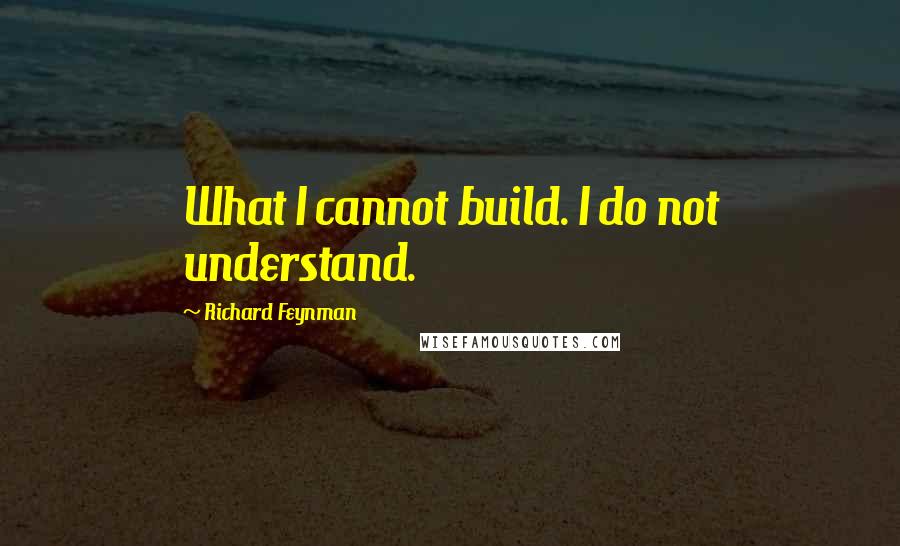 What I cannot build. I do not understand.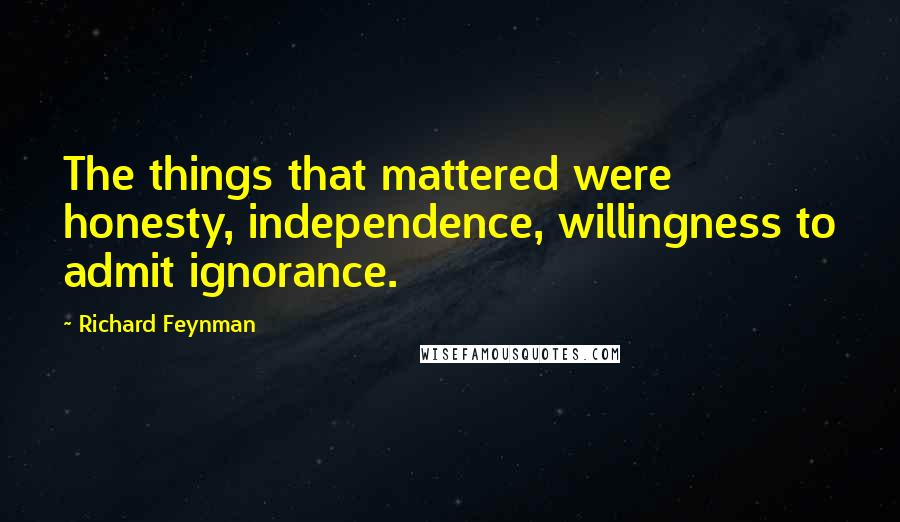 The things that mattered were honesty, independence, willingness to admit ignorance.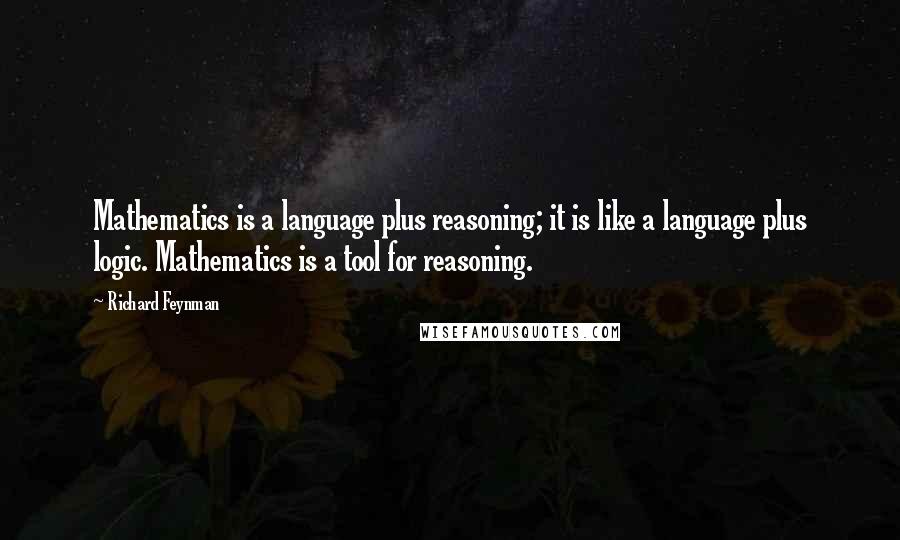 Mathematics is a language plus reasoning; it is like a language plus logic. Mathematics is a tool for reasoning.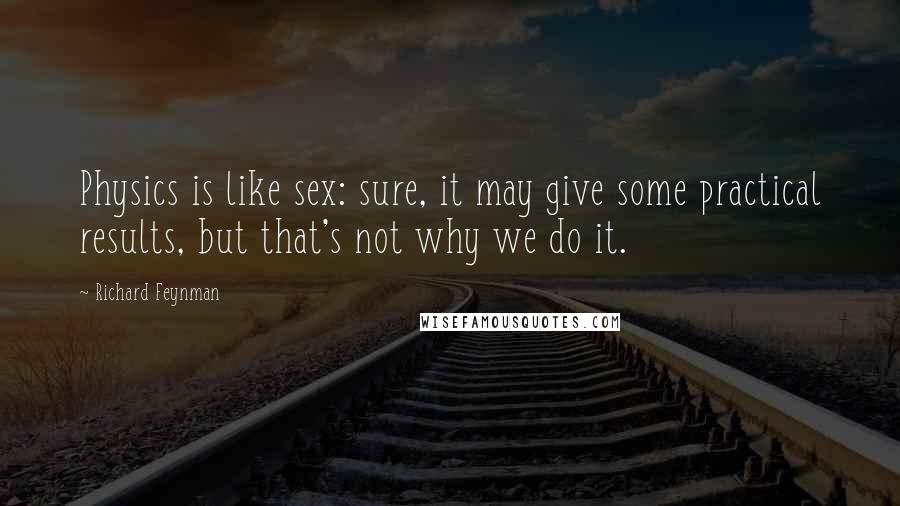 Physics is like sex: sure, it may give some practical results, but that's not why we do it.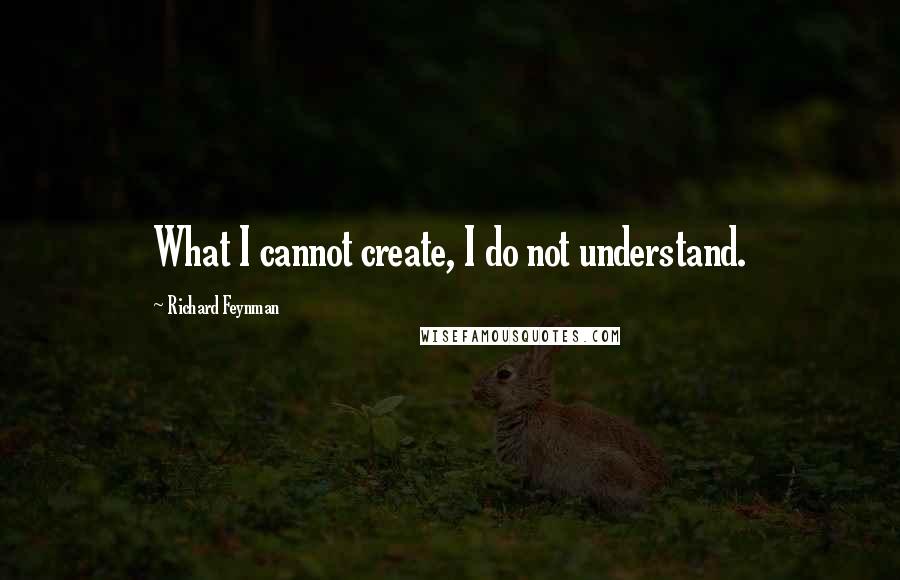 What I cannot create, I do not understand.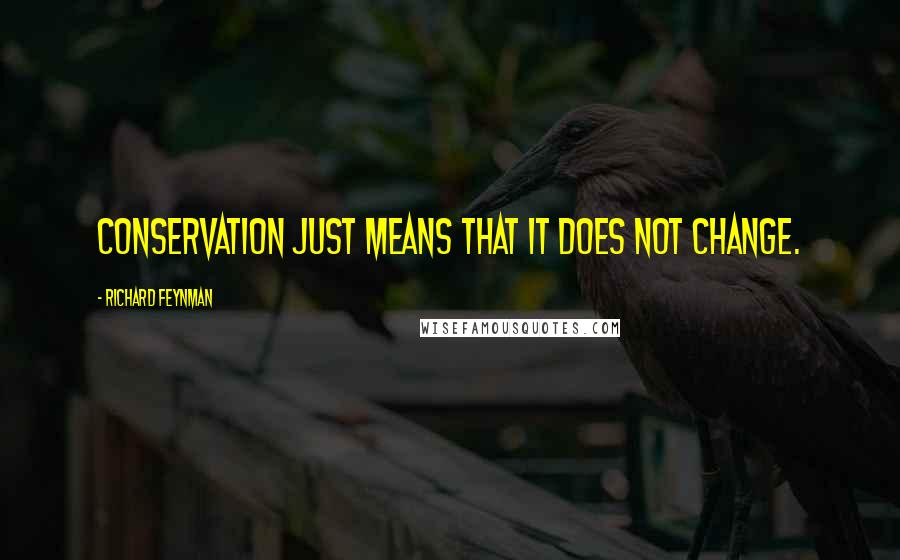 Conservation just means that it does not change.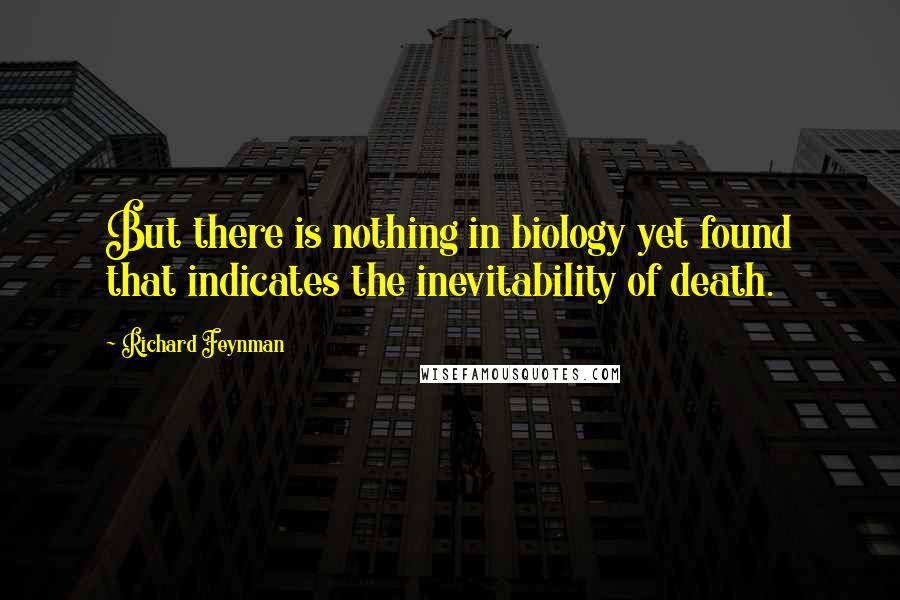 But there is nothing in biology yet found that indicates the inevitability of death.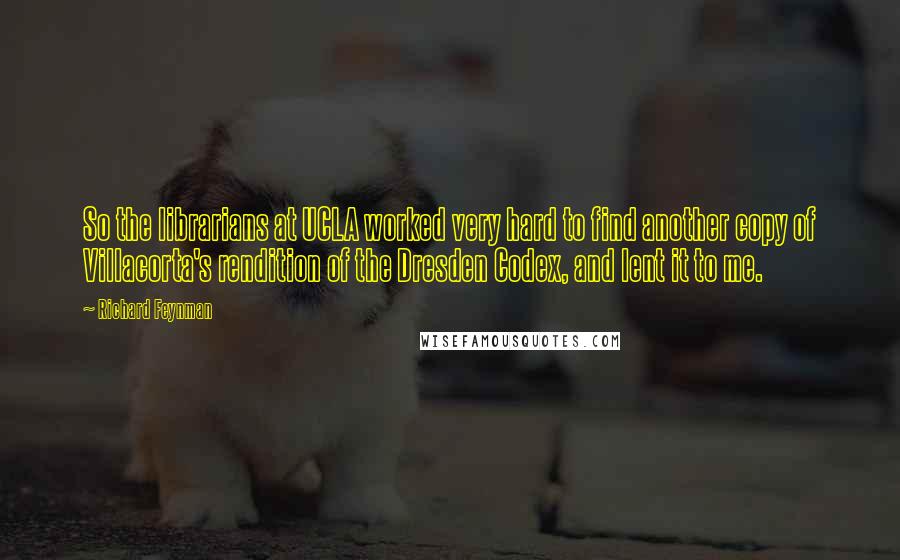 So the librarians at UCLA worked very hard to find another copy of Villacorta's rendition of the Dresden Codex, and lent it to me.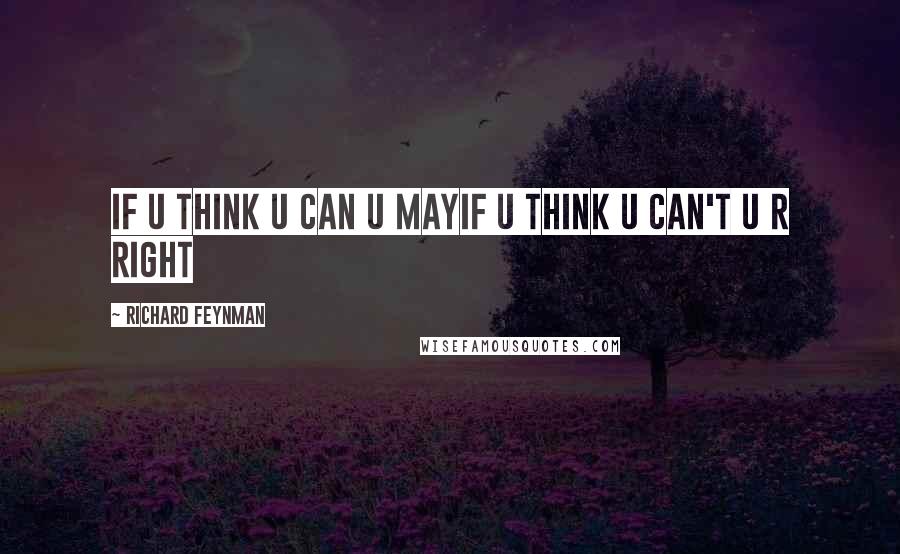 If u think u can u may
if u think u can't u r right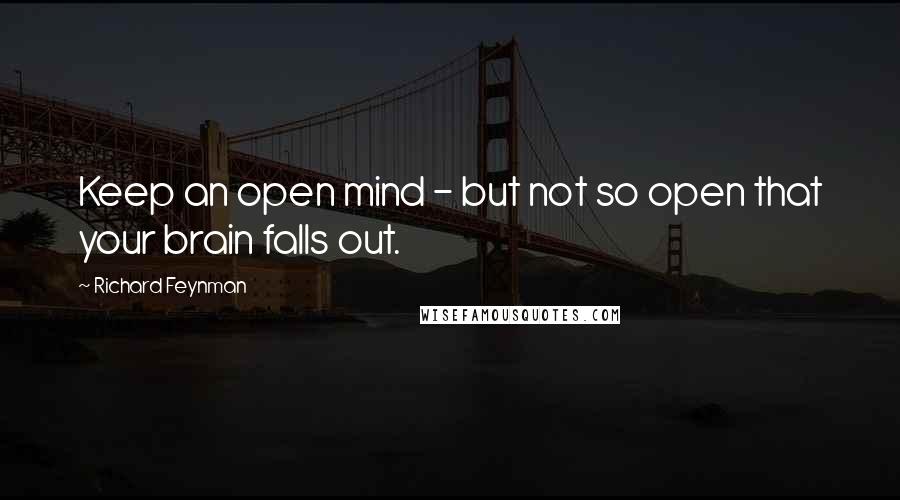 Keep an open mind - but not so open that your brain falls out.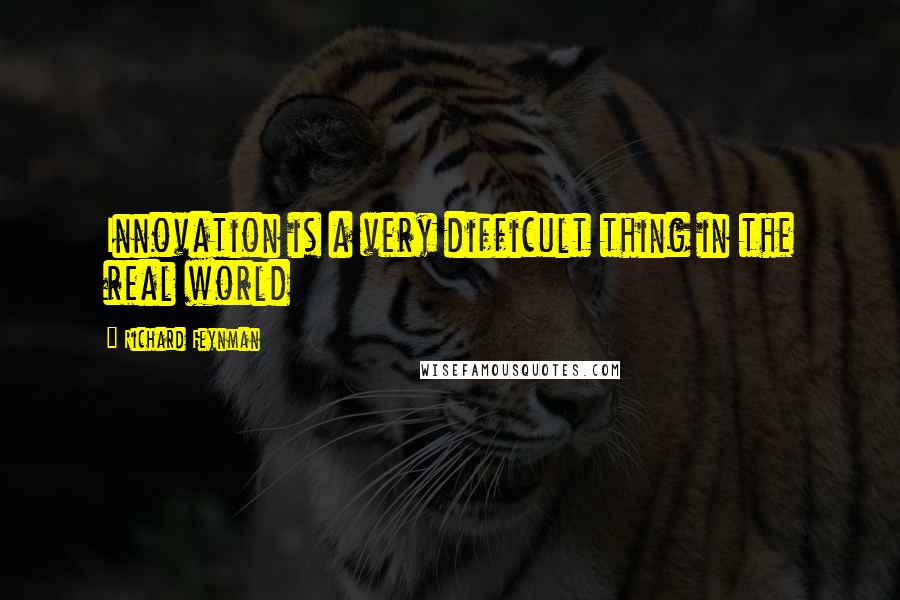 Innovation is a very difficult thing in the real world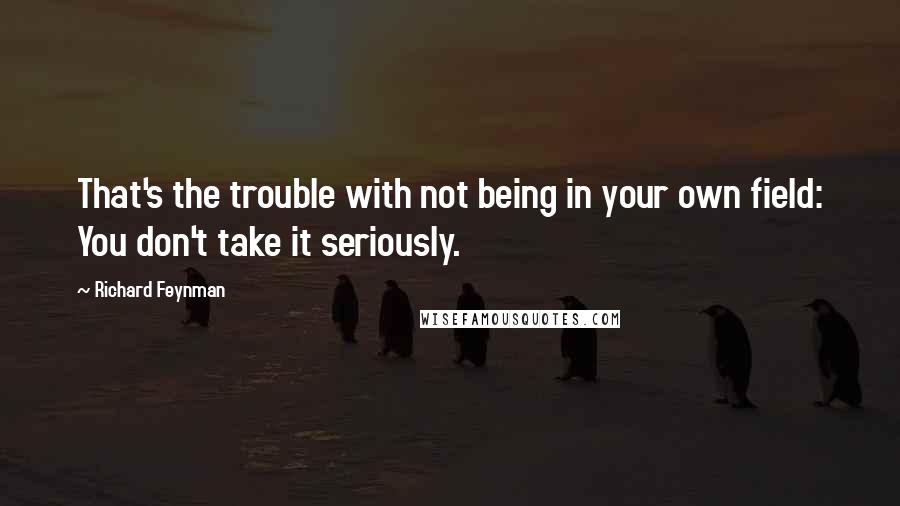 That's the trouble with not being in your own field: You don't take it seriously.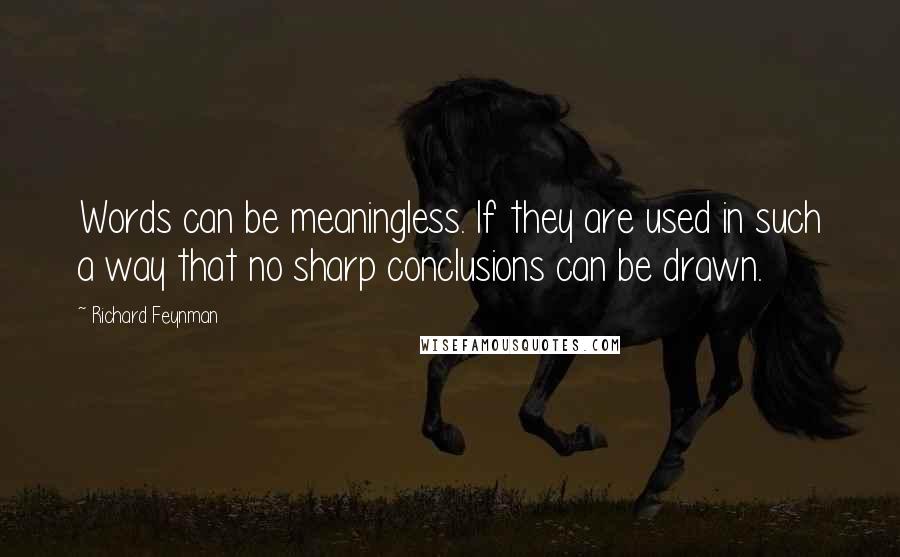 Words can be meaningless. If they are used in such a way that no sharp conclusions can be drawn.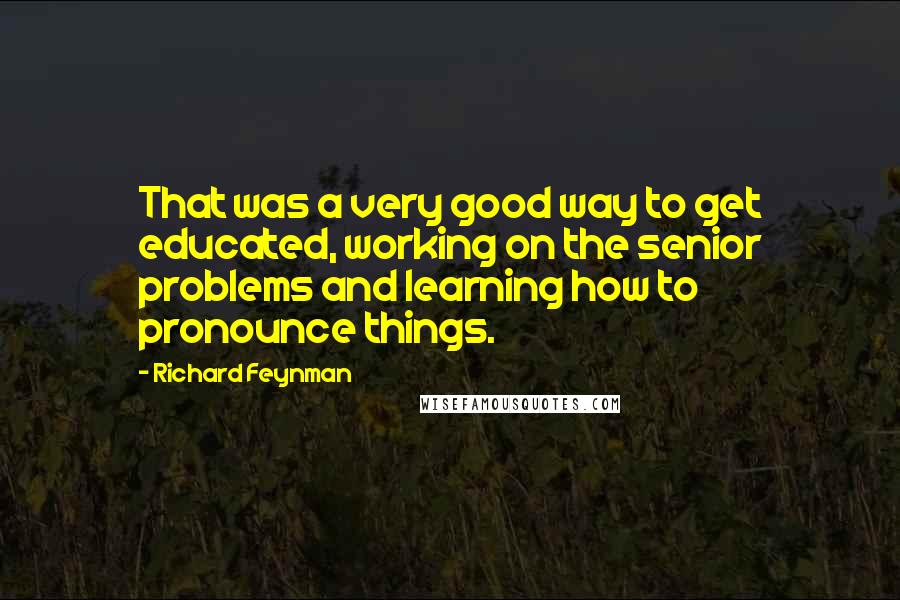 That was a very good way to get educated, working on the senior problems and learning how to pronounce things.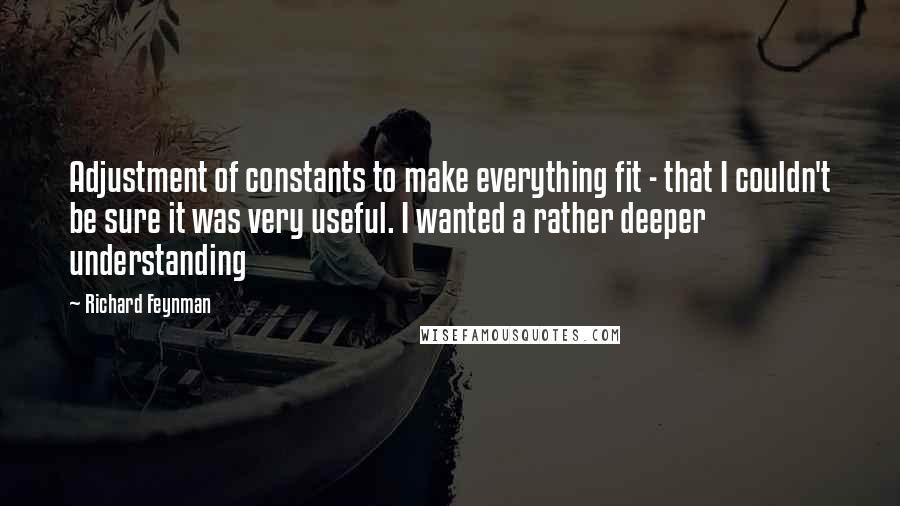 Adjustment of constants to make everything fit - that I couldn't be sure it was very useful. I wanted a rather deeper understanding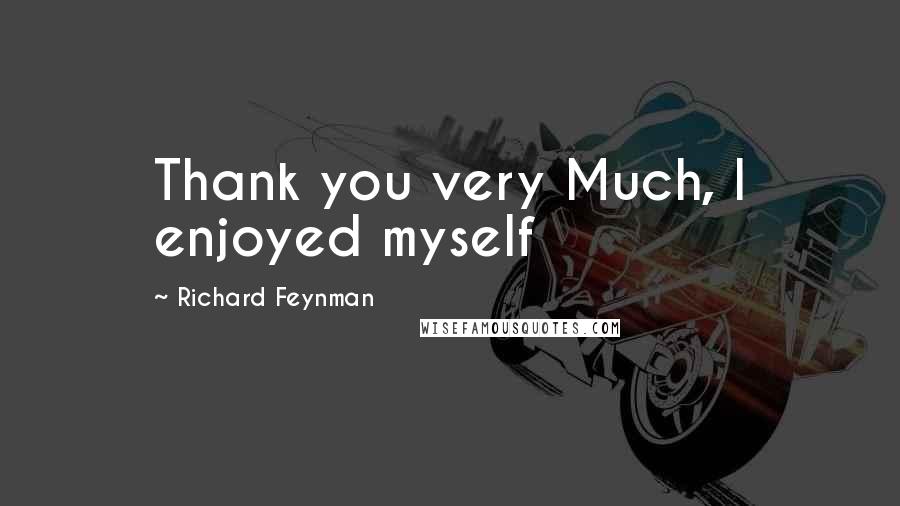 Thank you very Much, I enjoyed myself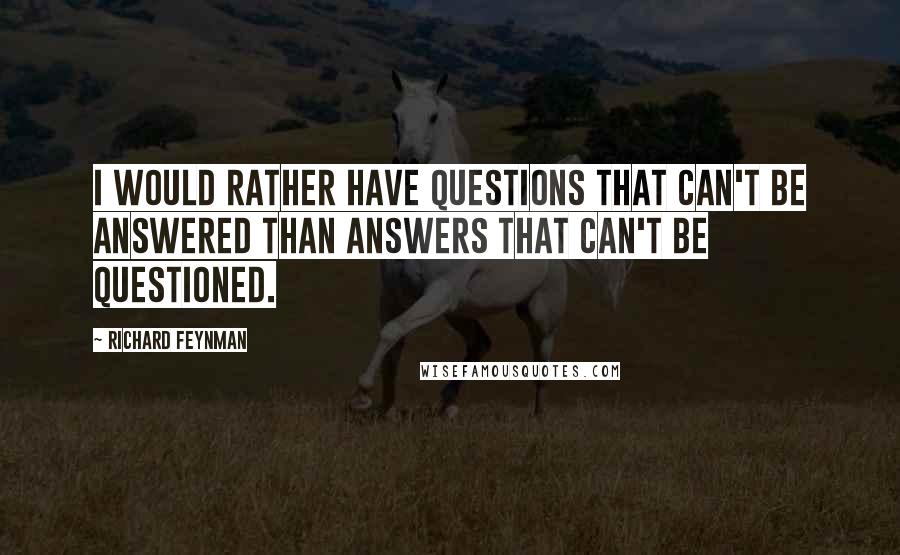 I would rather have questions that can't be answered than answers that can't be questioned.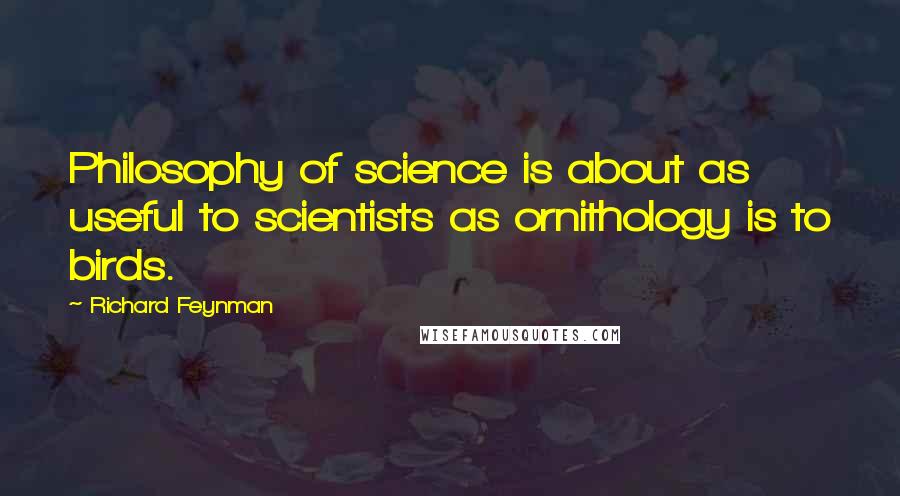 Philosophy of science is about as useful to scientists as ornithology is to birds.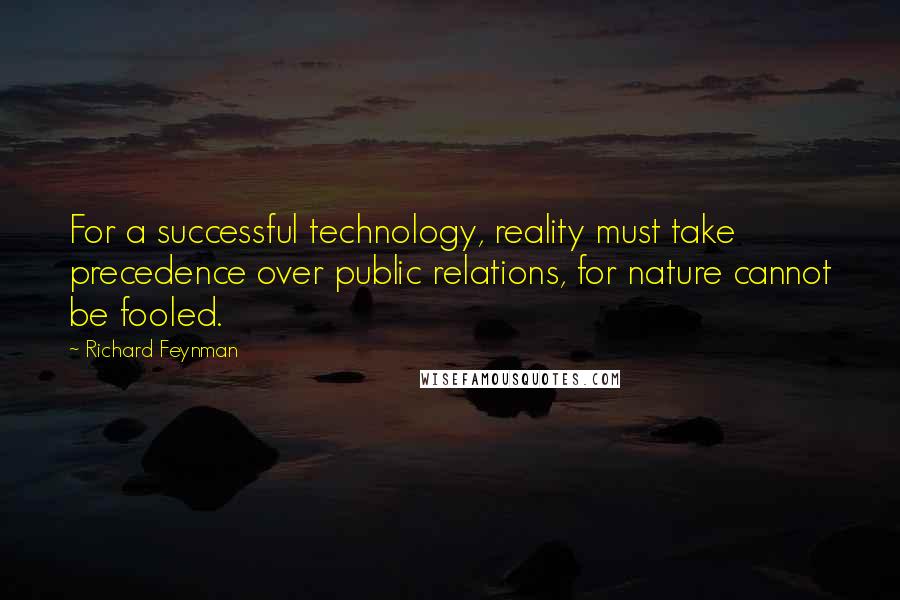 For a successful technology, reality must take precedence over public relations, for nature cannot be fooled.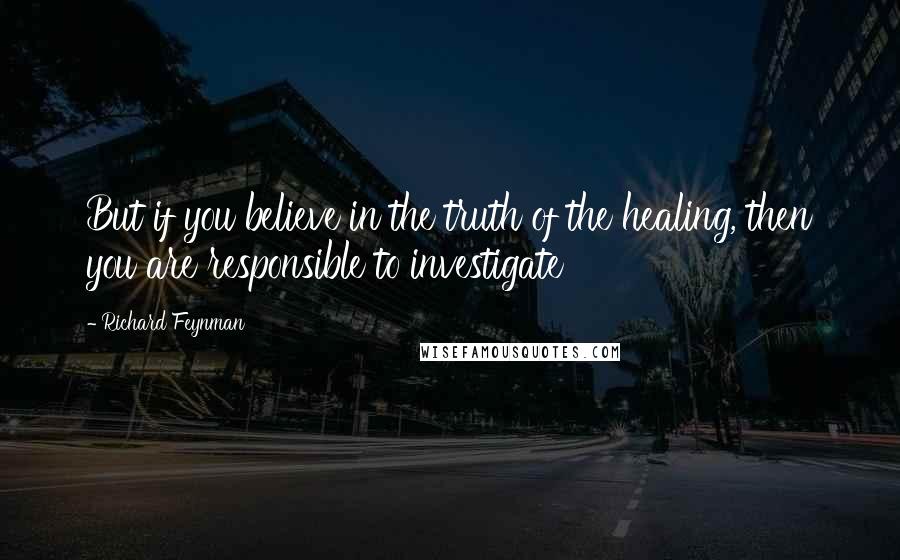 But if you believe in the truth of the healing, then you are responsible to investigate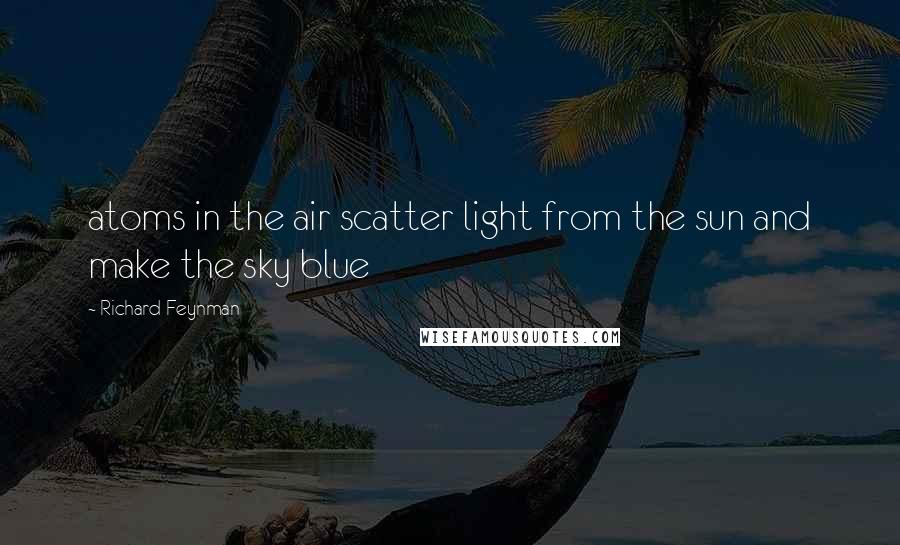 atoms in the air scatter light from the sun and make the sky blue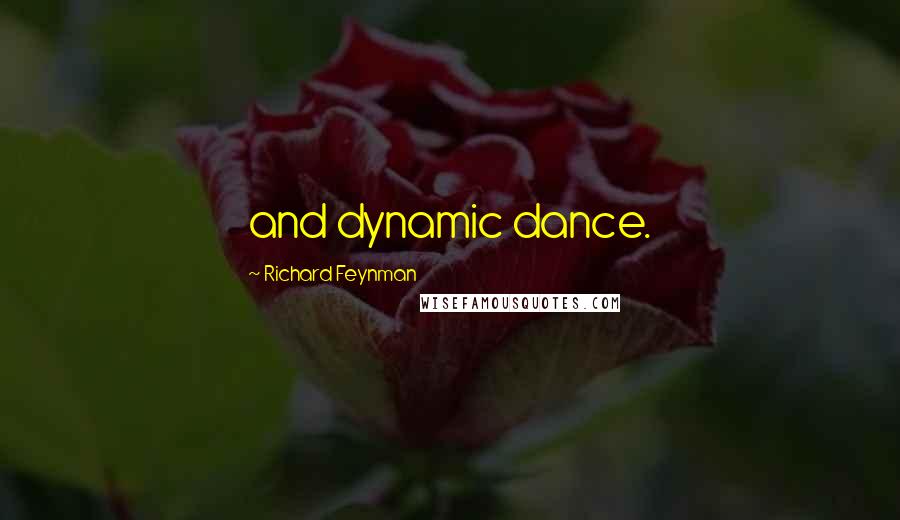 and dynamic dance.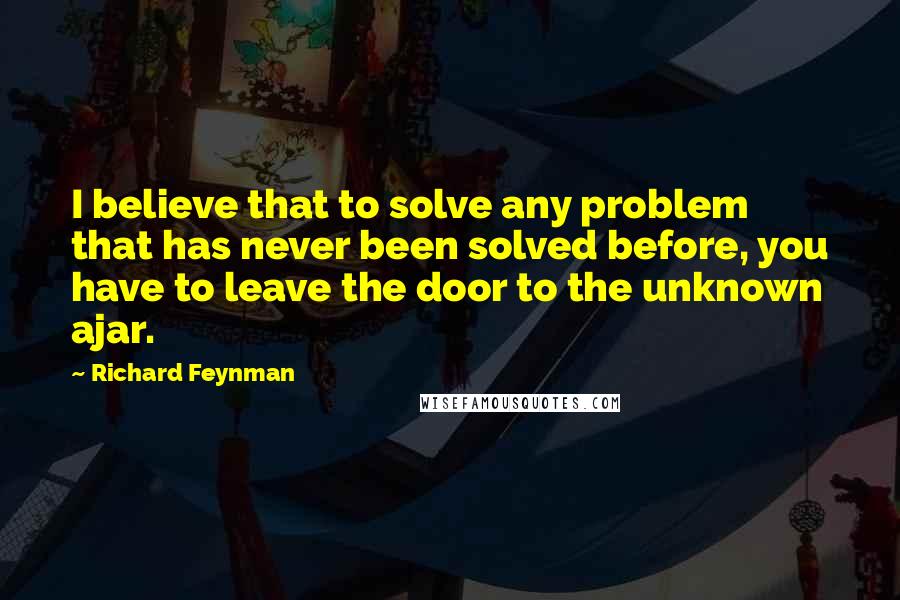 I believe that to solve any problem that has never been solved before, you have to leave the door to the unknown ajar.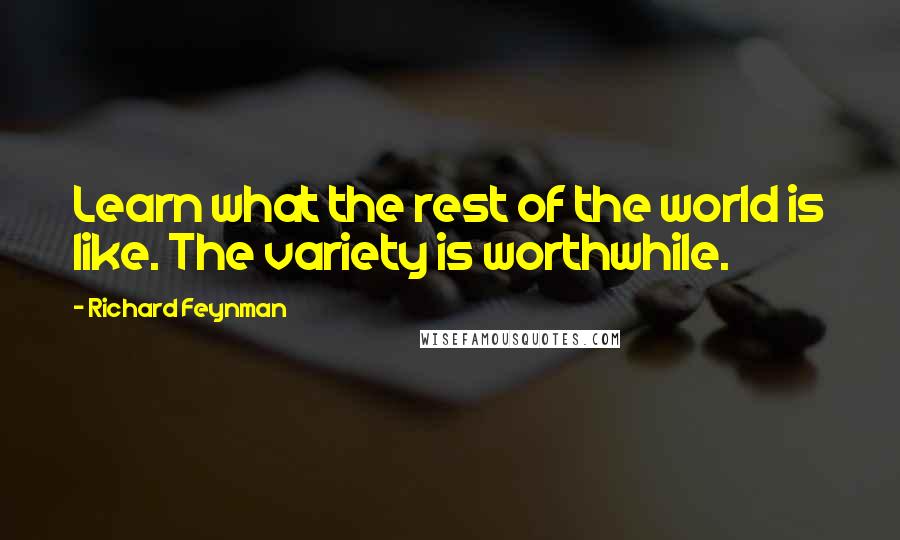 Learn what the rest of the world is like. The variety is worthwhile.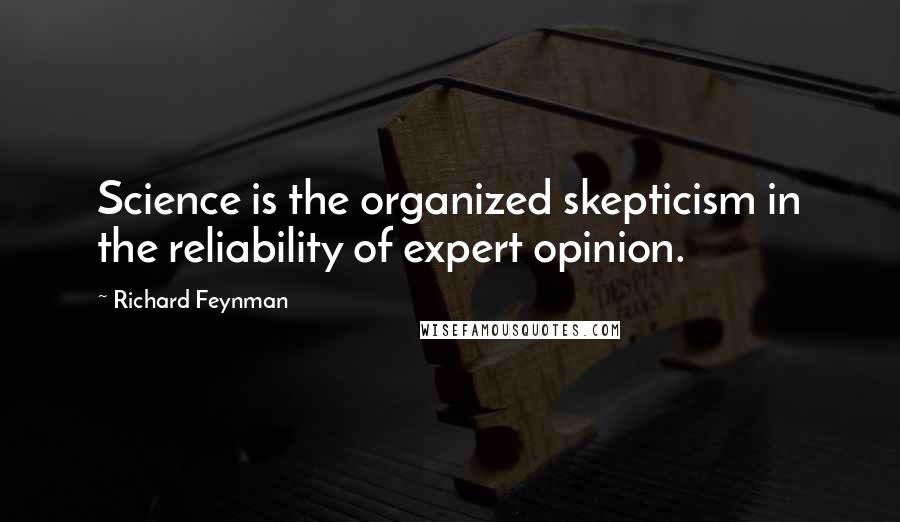 Science is the organized skepticism in the reliability of expert opinion.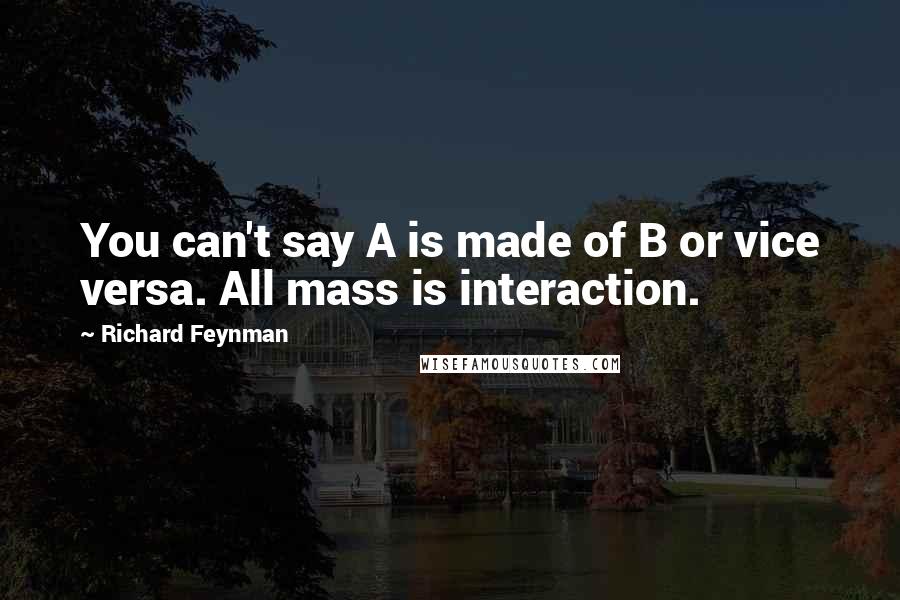 You can't say A is made of B or vice versa. All mass is interaction.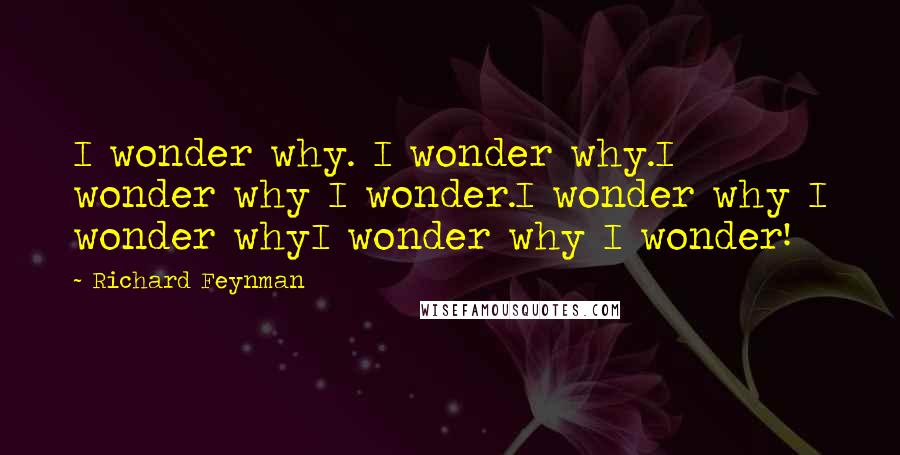 I wonder why. I wonder why.
I wonder why I wonder.
I wonder why I wonder why
I wonder why I wonder!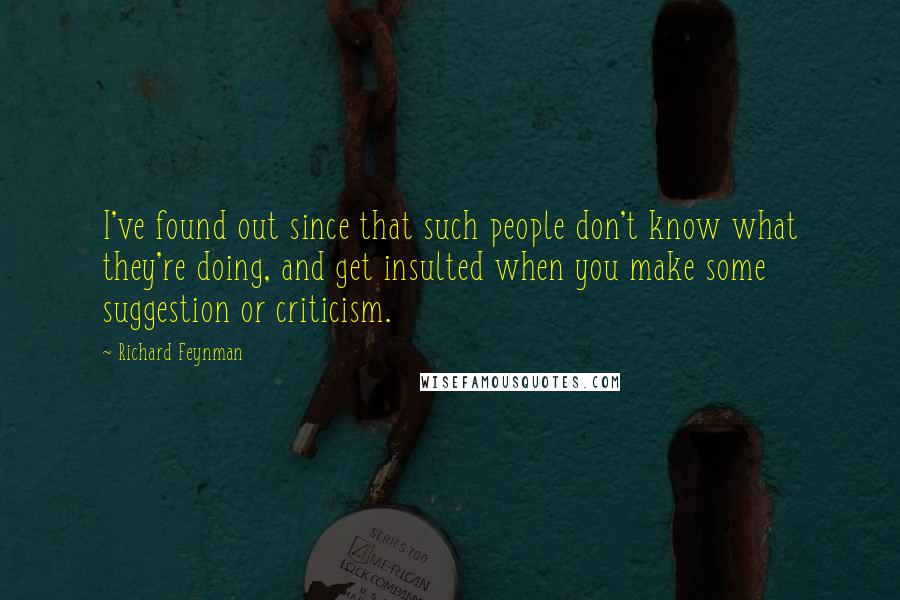 I've found out since that such people don't know what they're doing, and get insulted when you make some suggestion or criticism.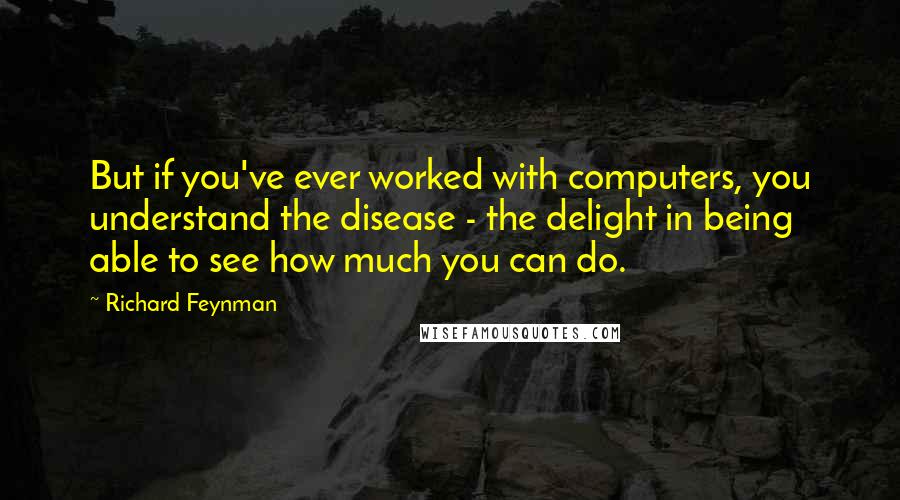 But if you've ever worked with computers, you understand the disease - the delight in being able to see how much you can do.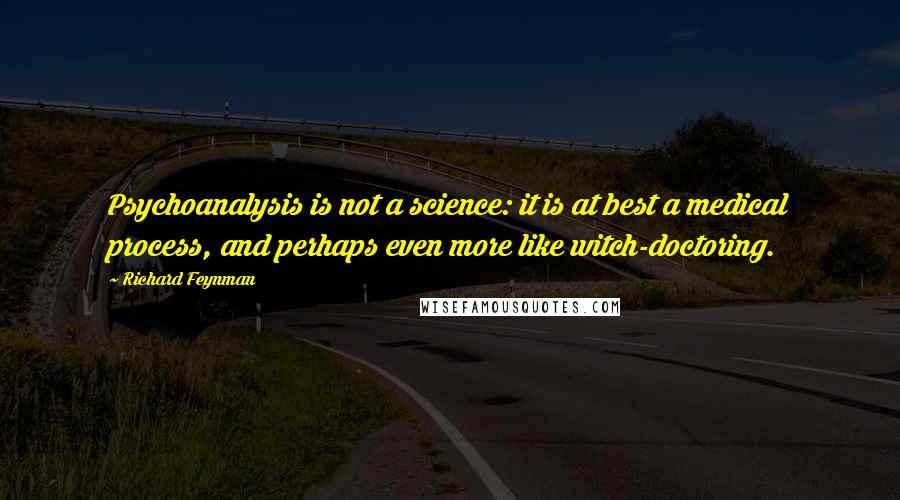 Psychoanalysis is not a science: it is at best a medical process, and perhaps even more like witch-doctoring.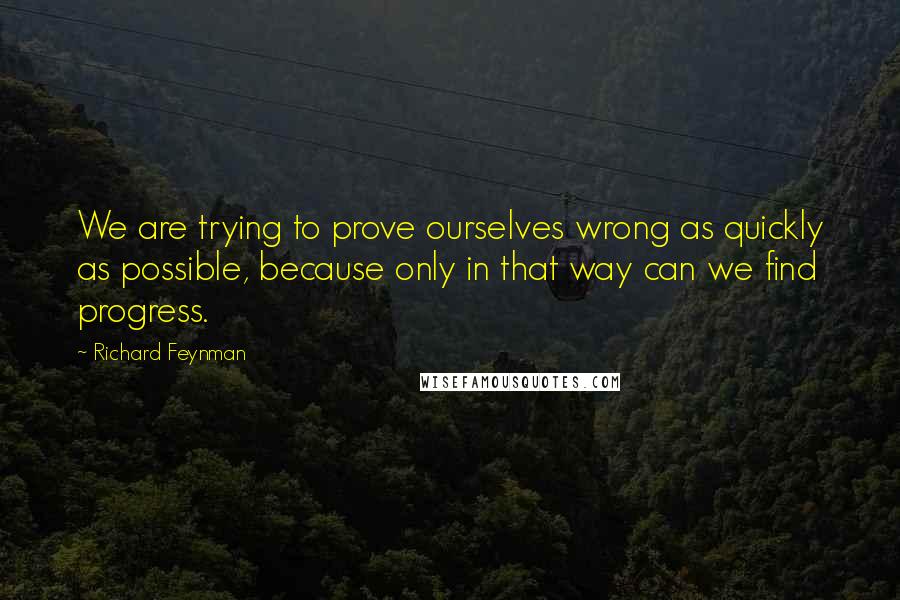 We are trying to prove ourselves wrong as quickly as possible, because only in that way can we find progress.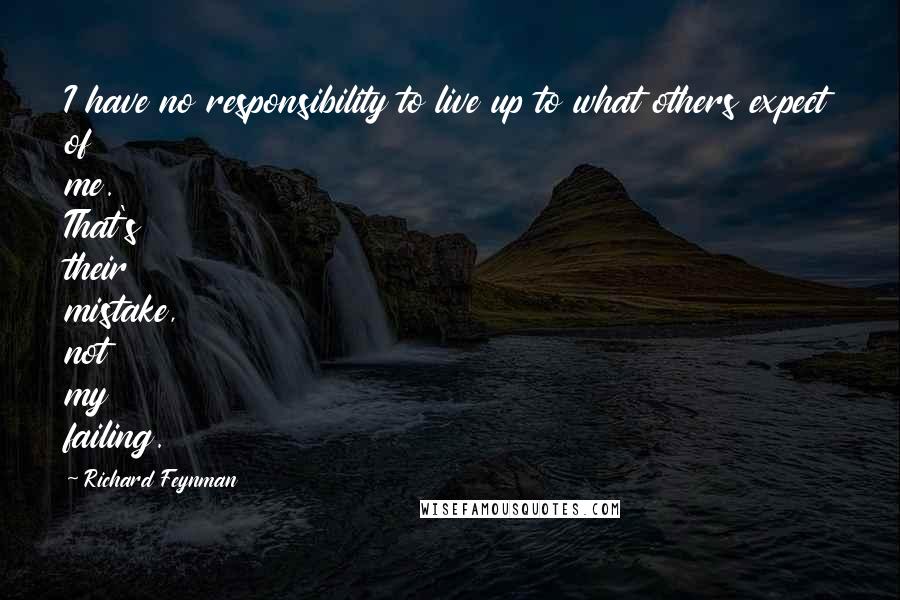 I have no responsibility to live up to what others expect of me. That's their mistake, not my failing.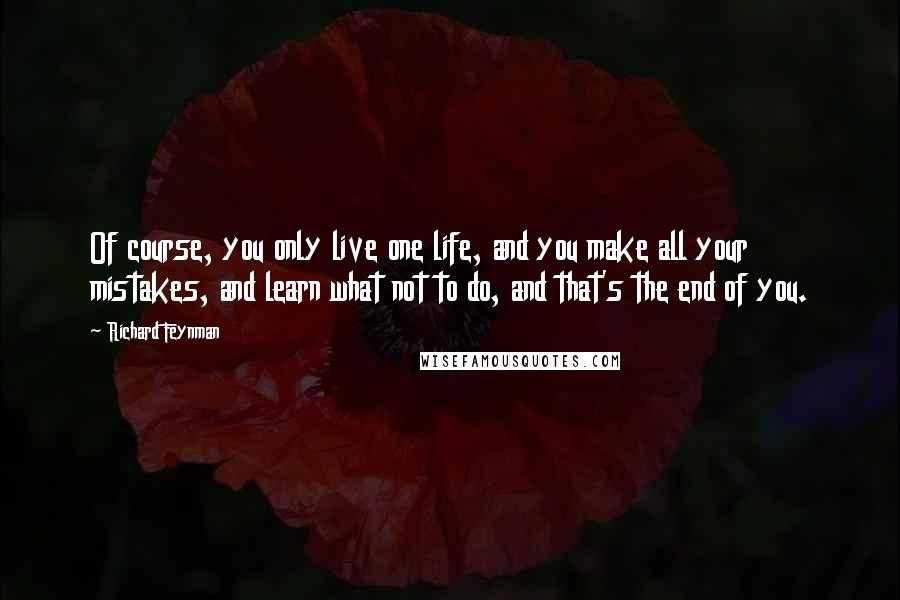 Of course, you only live one life, and you make all your mistakes, and learn what not to do, and that's the end of you.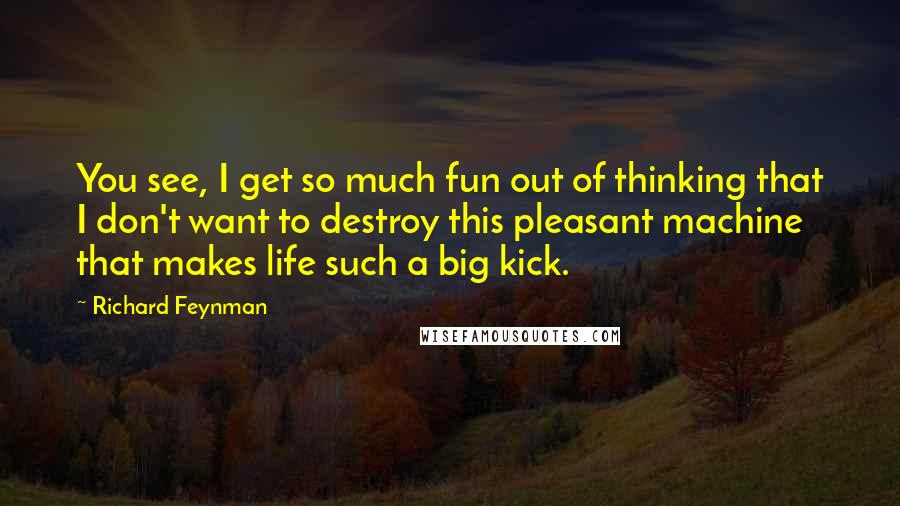 You see, I get so much fun out of thinking that I don't want to destroy this pleasant machine that makes life such a big kick.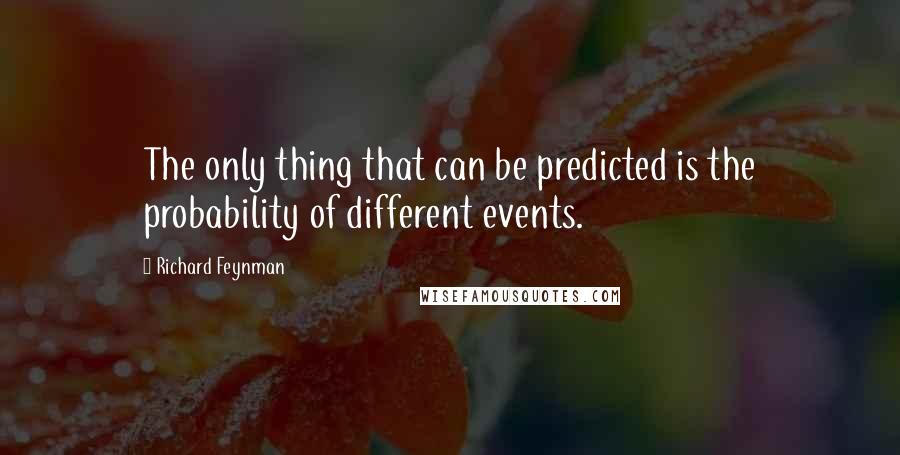 The only thing that can be predicted is the probability of different events.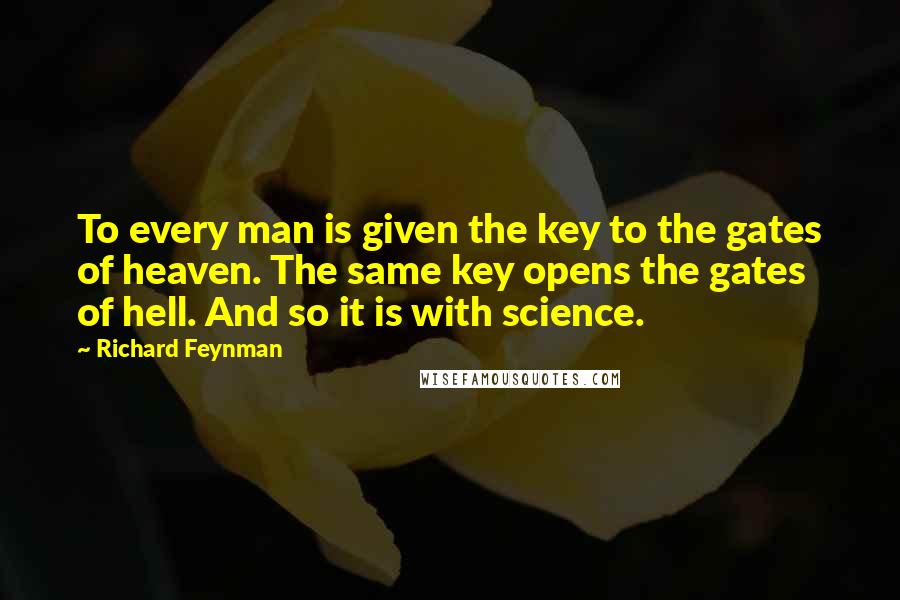 To every man is given the key to the gates of heaven. The same key opens the gates of hell.
And so it is with science.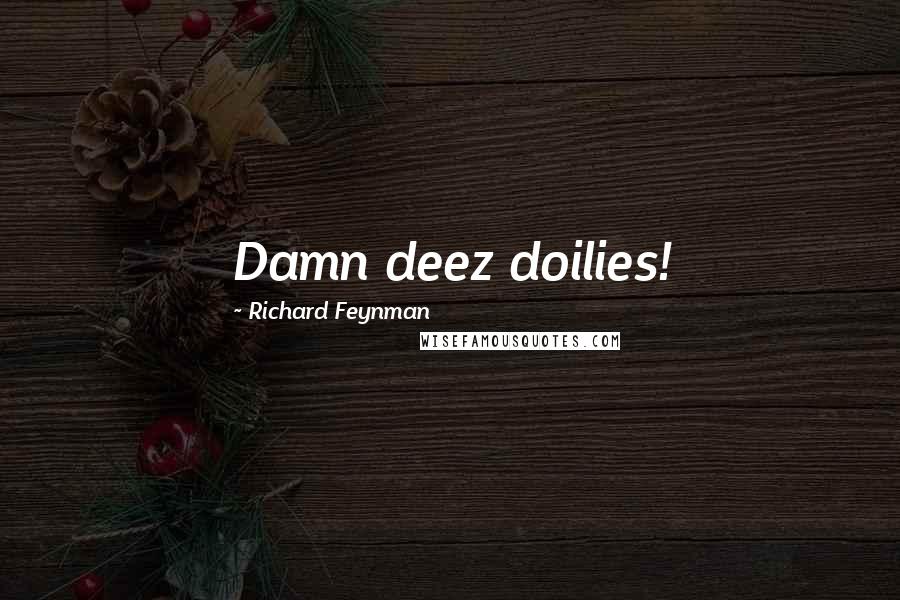 Damn deez doilies!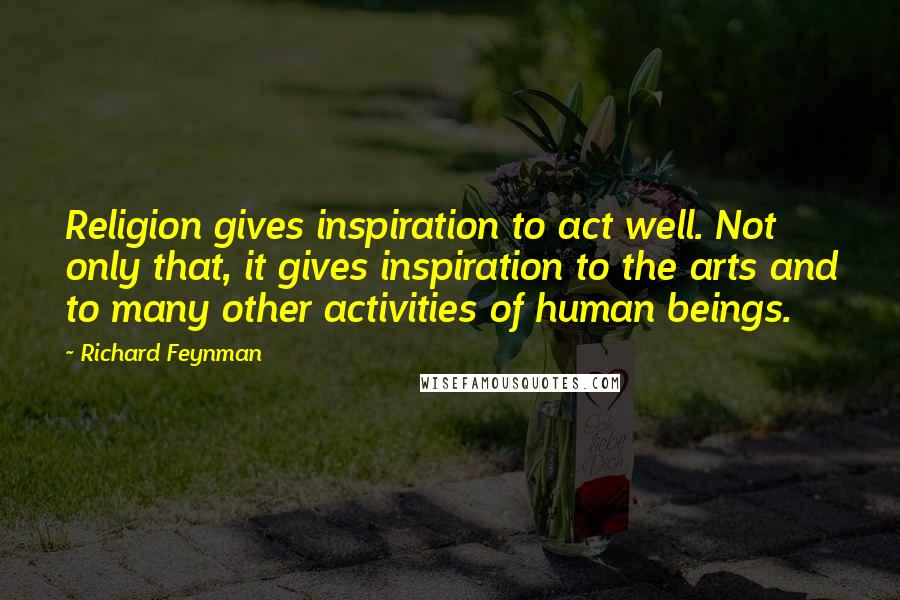 Religion gives inspiration to act well. Not only that, it gives inspiration to the arts and to many other activities of human beings.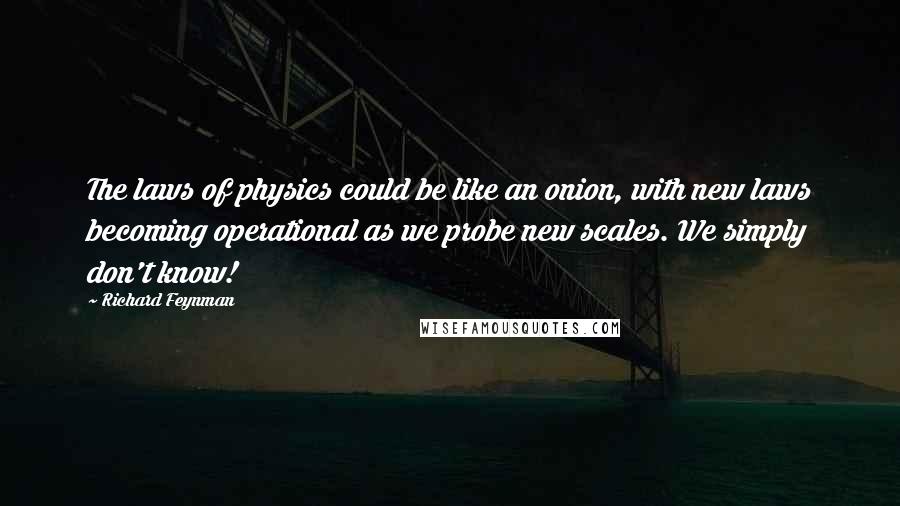 The laws of physics could be like an onion, with new laws becoming operational as we probe new scales. We simply don't know!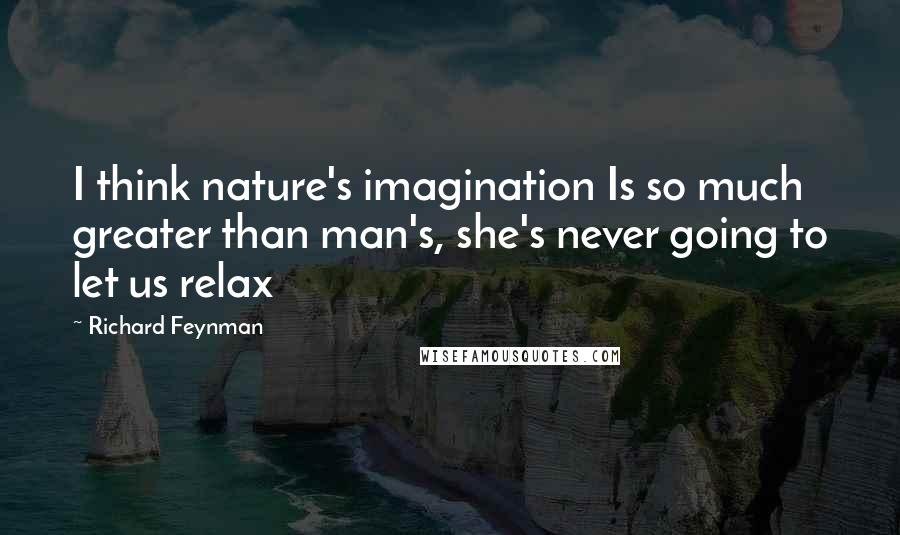 I think nature's imagination Is so much greater than man's, she's never going to let us relax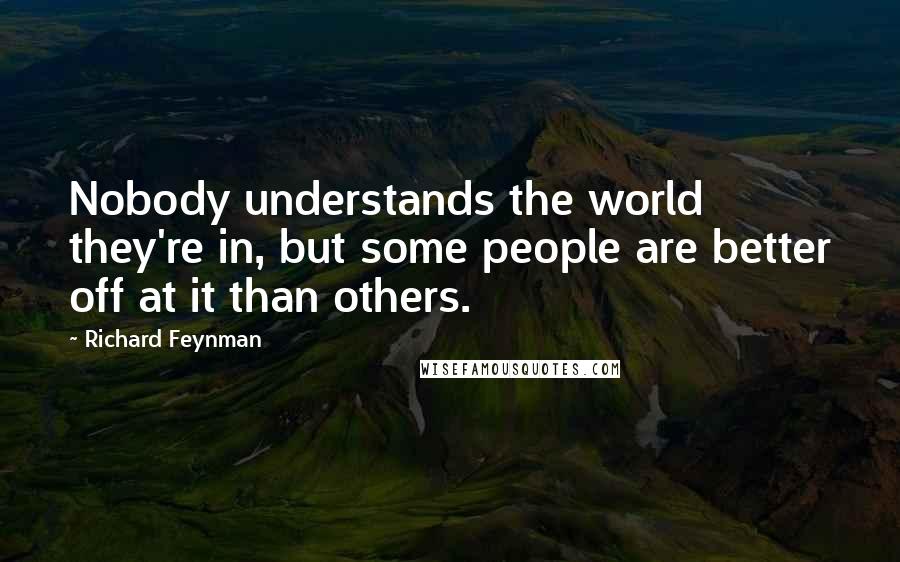 Nobody understands the world they're in, but some people are better off at it than others.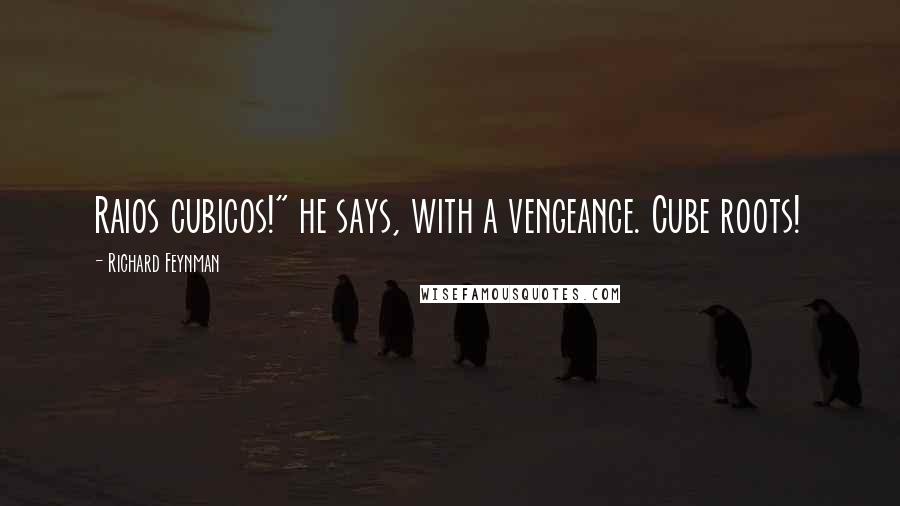 Raios cubicos!" he says, with a vengeance. Cube roots!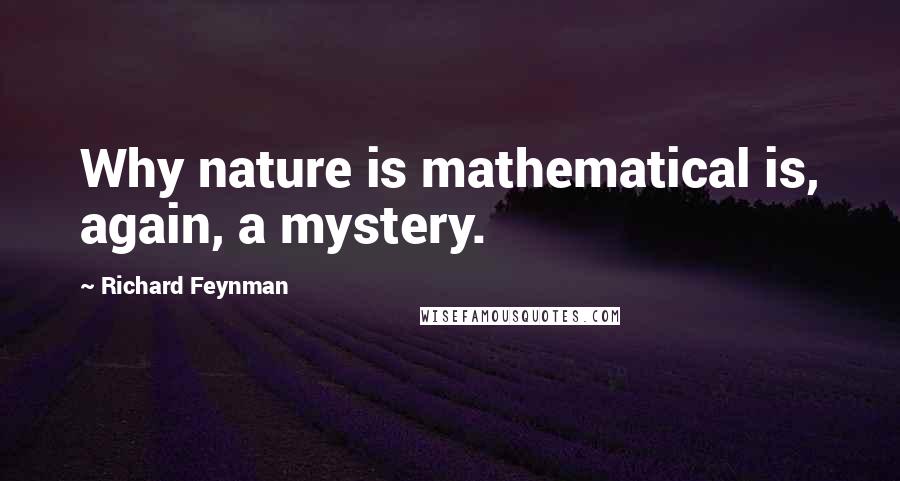 Why nature is mathematical is, again, a mystery.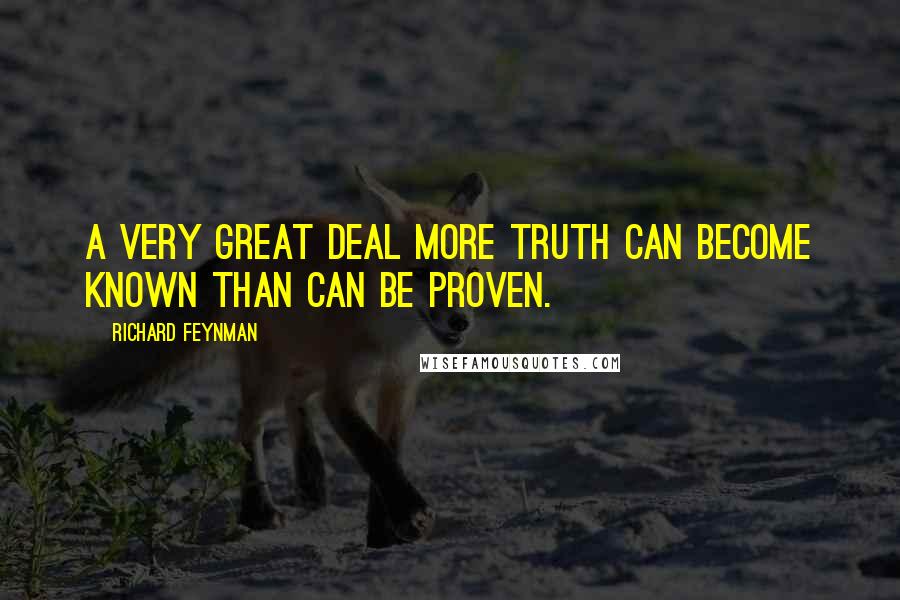 A very great deal more truth can become known than can be proven.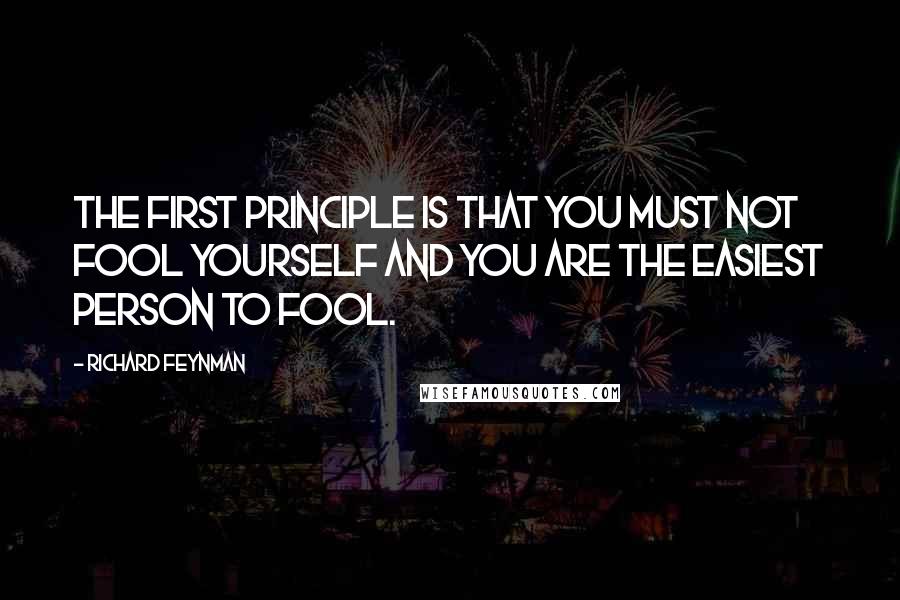 The first principle is that you must not fool yourself and you are the easiest person to fool.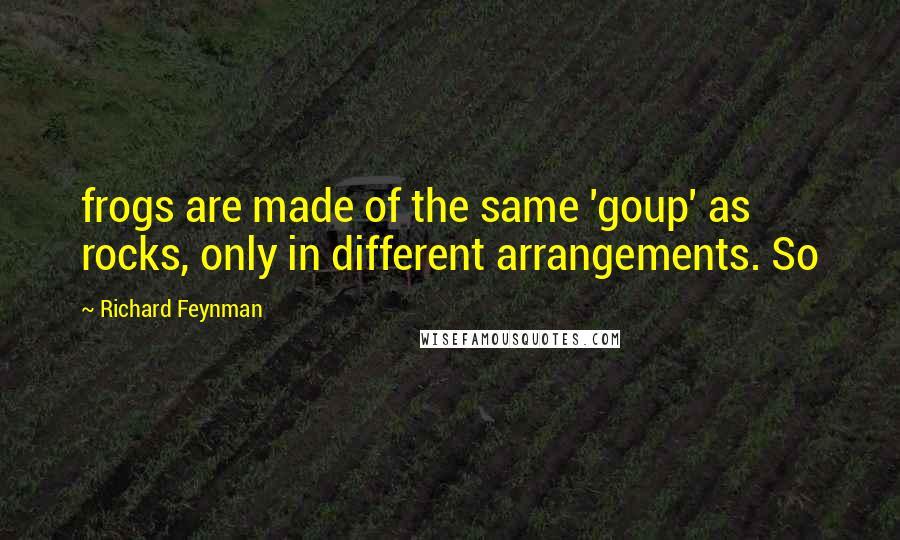 frogs are made of the same 'goup' as rocks, only in different arrangements. So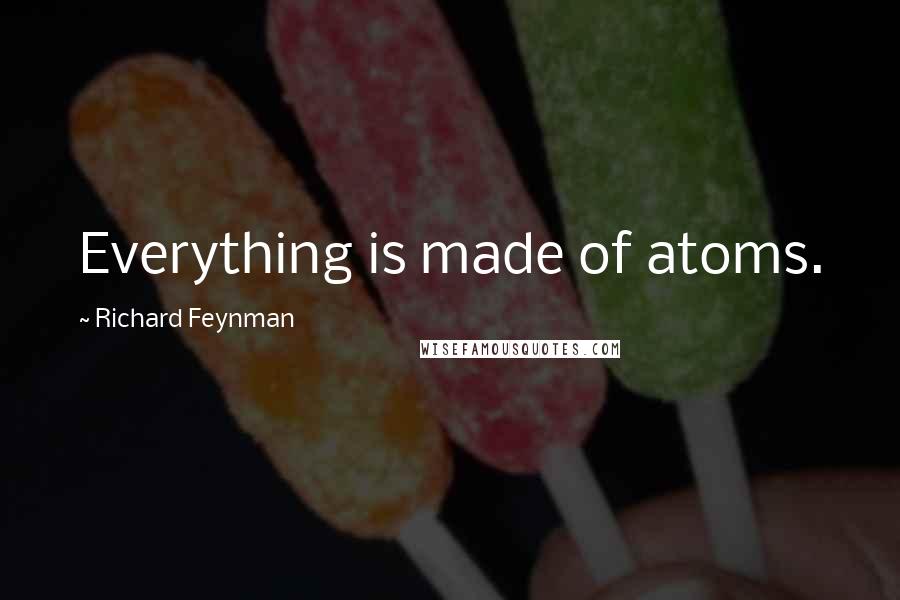 Everything is made of atoms.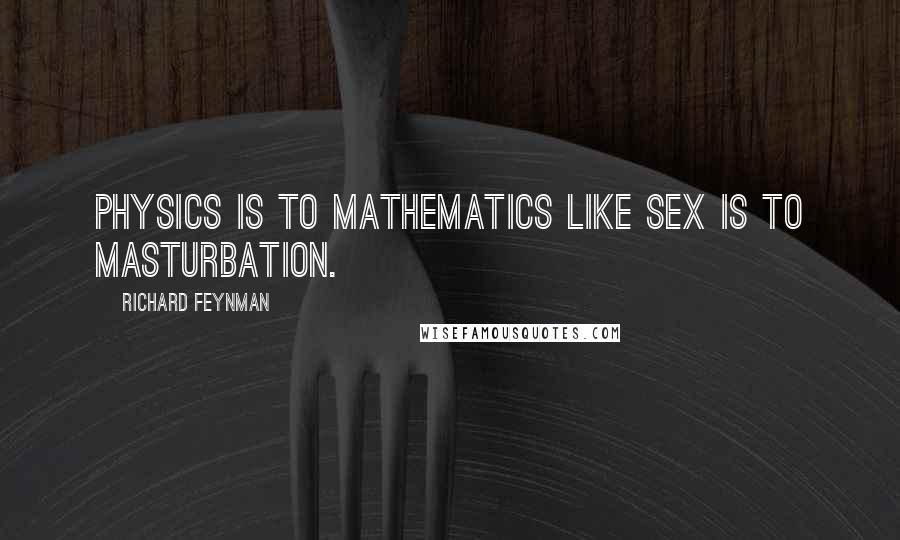 Physics is to mathematics like sex is to masturbation.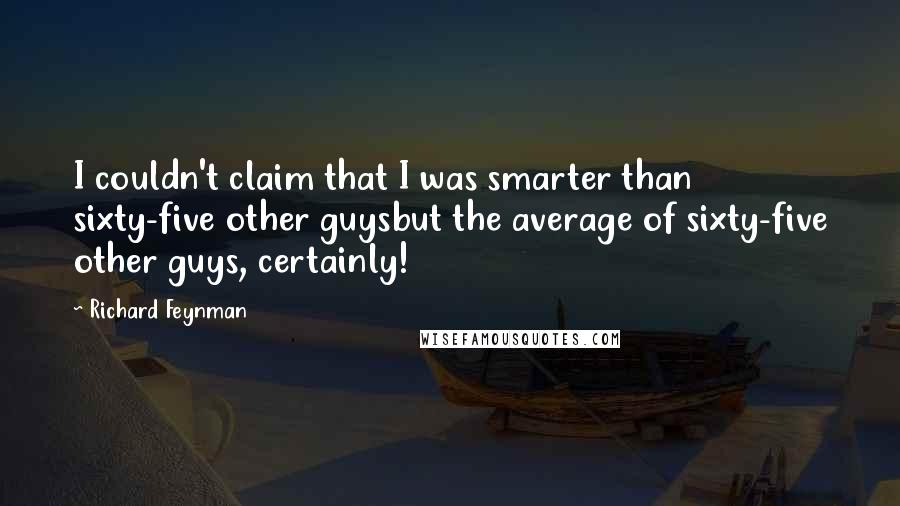 I couldn't claim that I was smarter than sixty-five other guys
but the average of sixty-five other guys, certainly!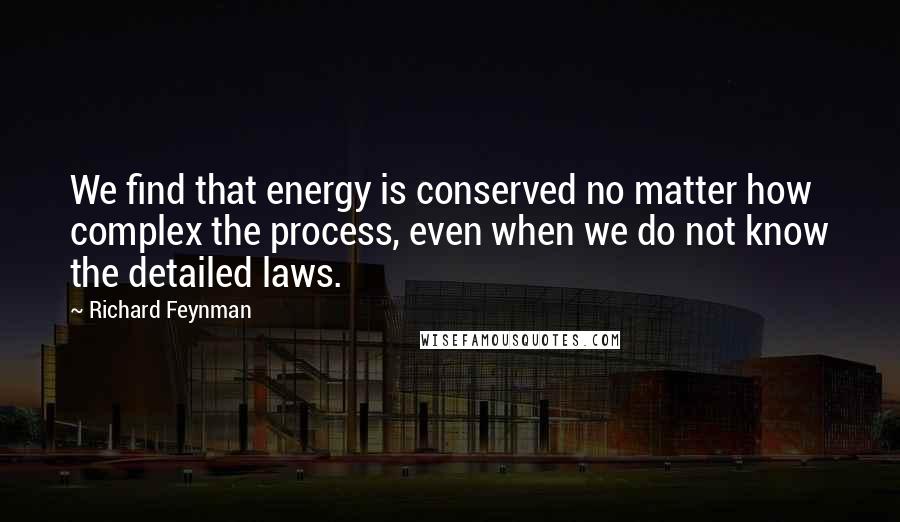 We find that energy is conserved no matter how complex the process, even when we do not know the detailed laws.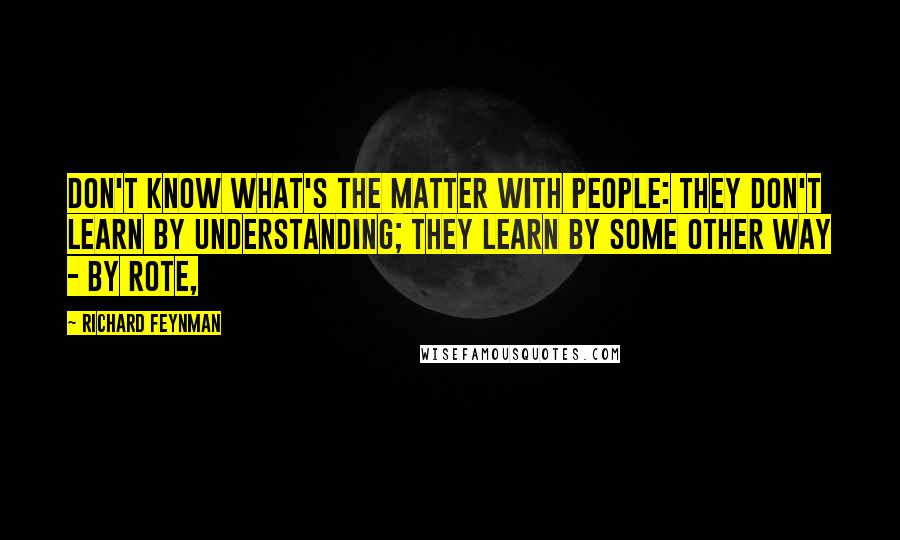 Don't know what's the matter with people: they don't learn by understanding; they learn by some other way - by rote,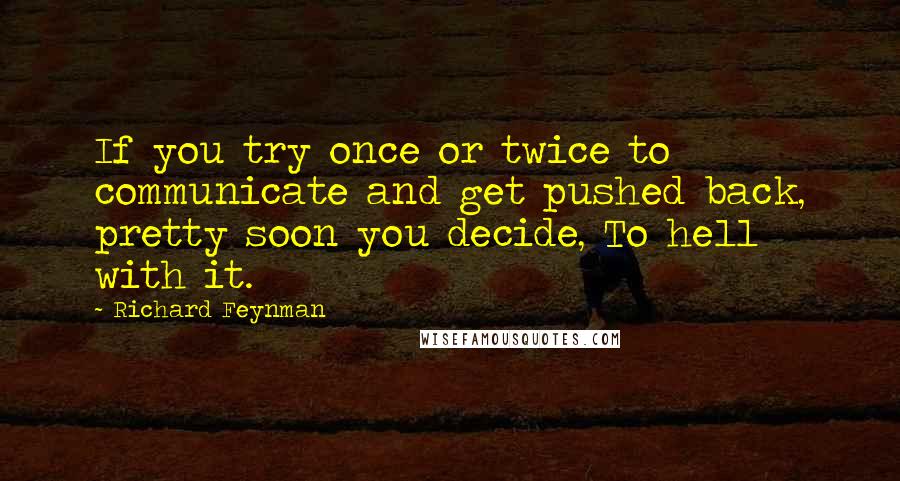 If you try once or twice to communicate and get pushed back, pretty soon you decide, To hell with it.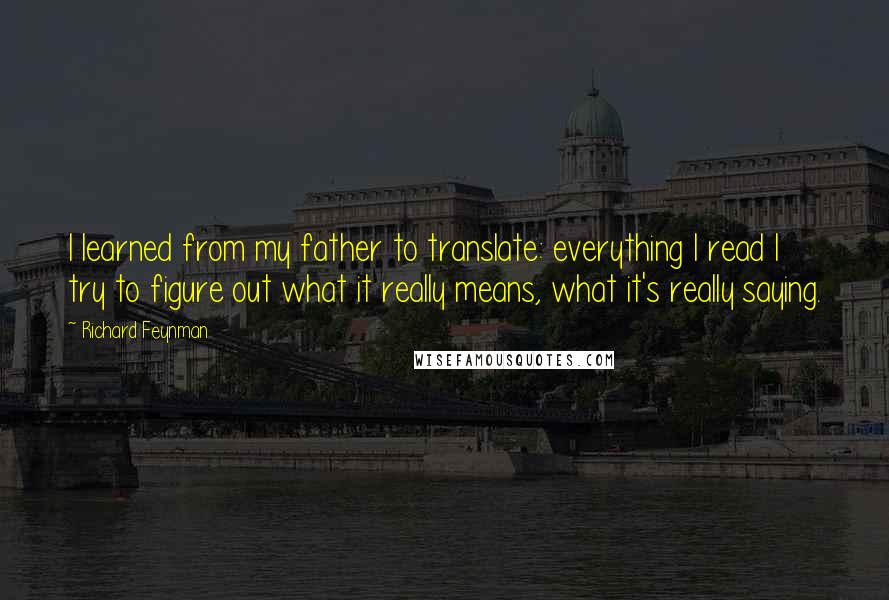 I learned from my father to translate: everything I read I try to figure out what it really means, what it's really saying.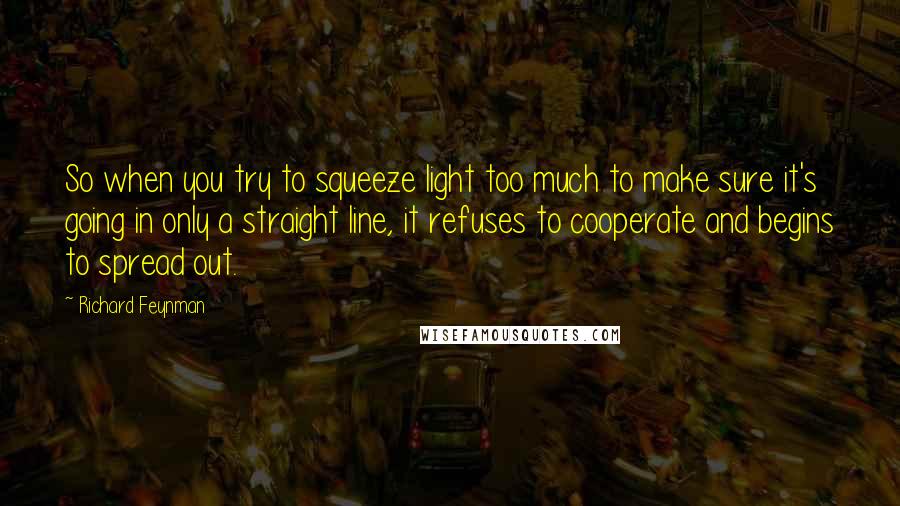 So when you try to squeeze light too much to make sure it's going in only a straight line, it refuses to cooperate and begins to spread out.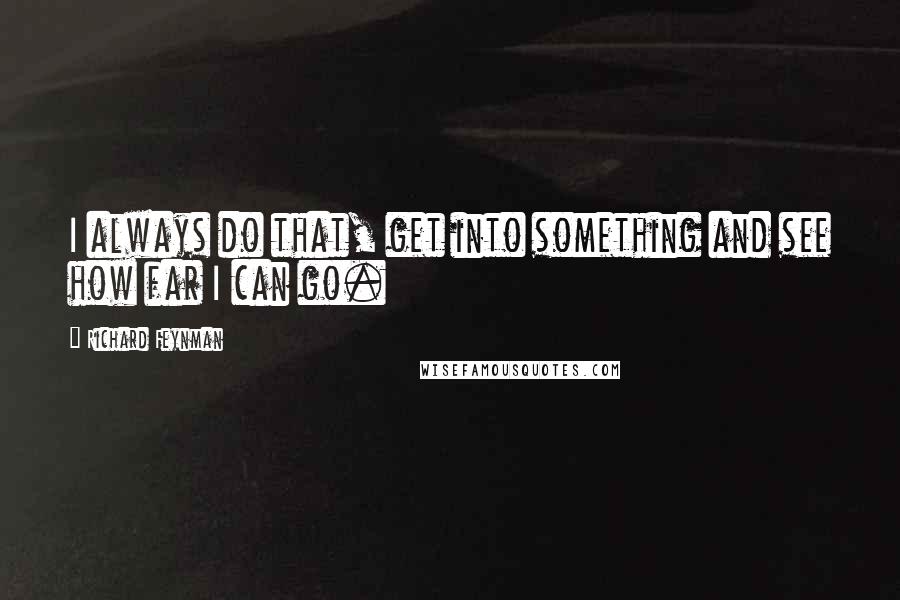 I always do that, get into something and see how far I can go.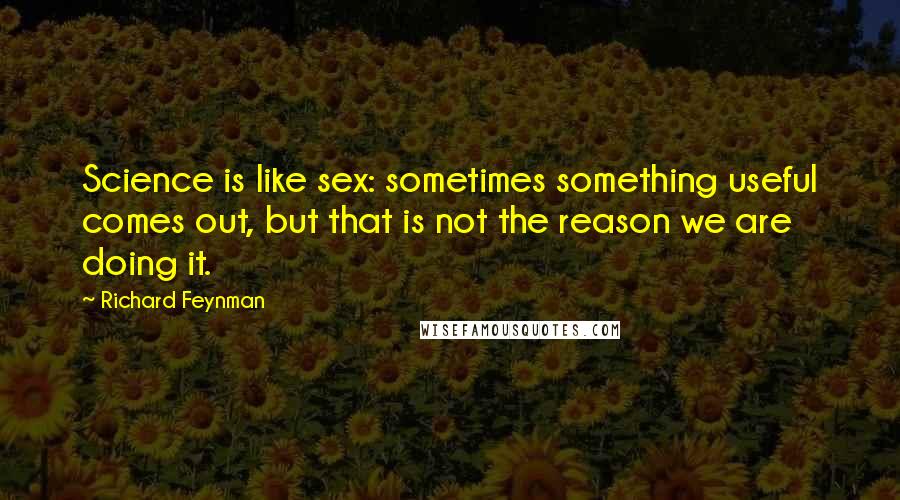 Science is like sex: sometimes something useful comes out, but that is not the reason we are doing it.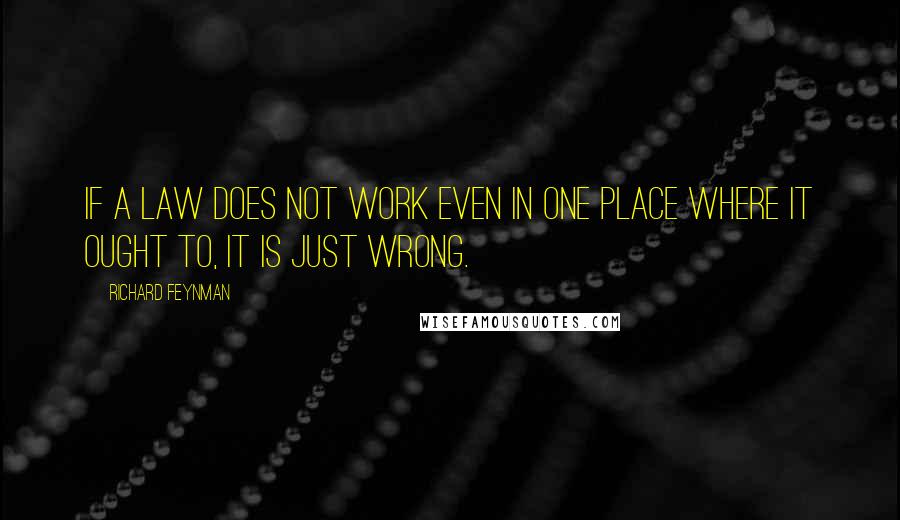 If a law does not work even in one place where it ought to, it is just wrong.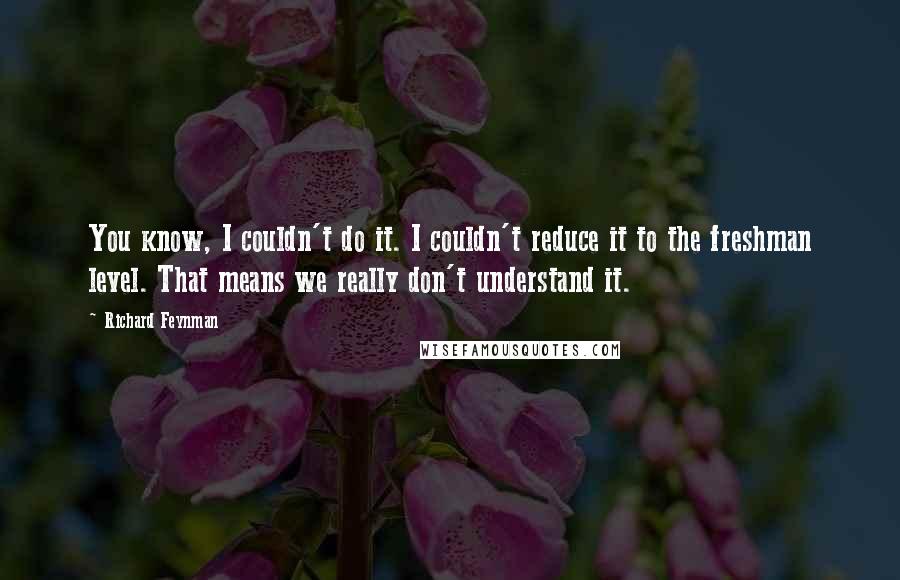 You know, I couldn't do it. I couldn't reduce it to the freshman level. That means we really don't understand it.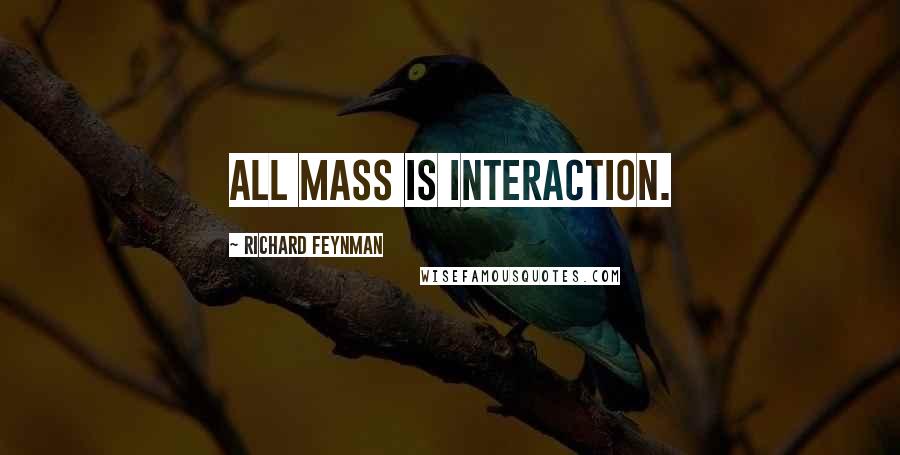 All mass is interaction.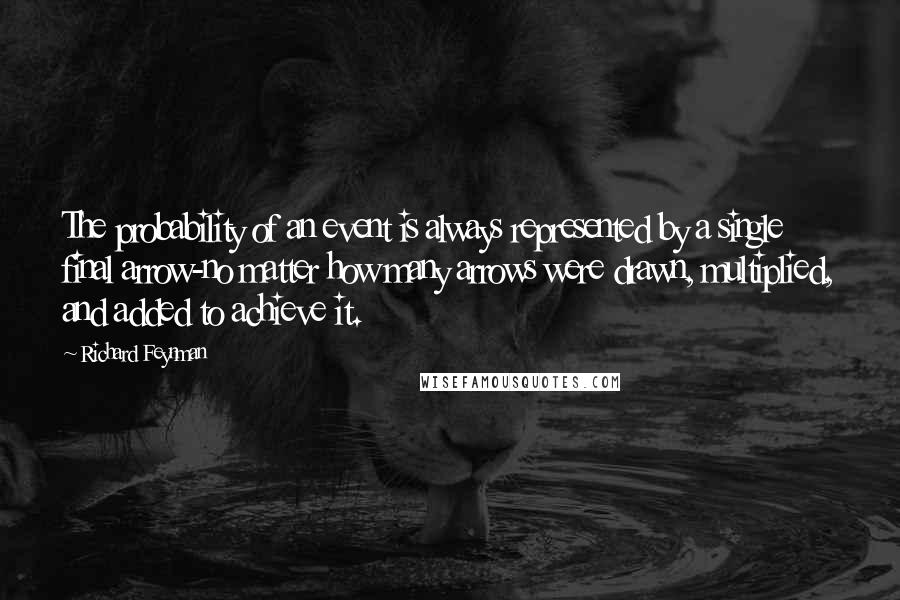 The probability of an event is always represented by a single final arrow-no matter how many arrows were drawn, multiplied, and added to achieve it.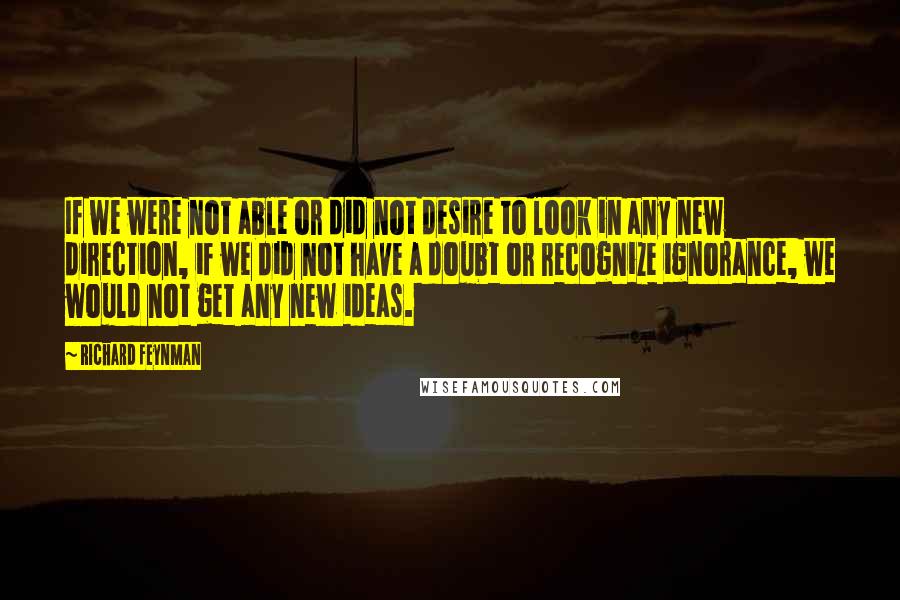 If we were not able or did not desire to look in any new direction, if we did not have a doubt or recognize ignorance, we would not get any new ideas.